Another Study Shows Cell Phone Radiation Is Carcinogenic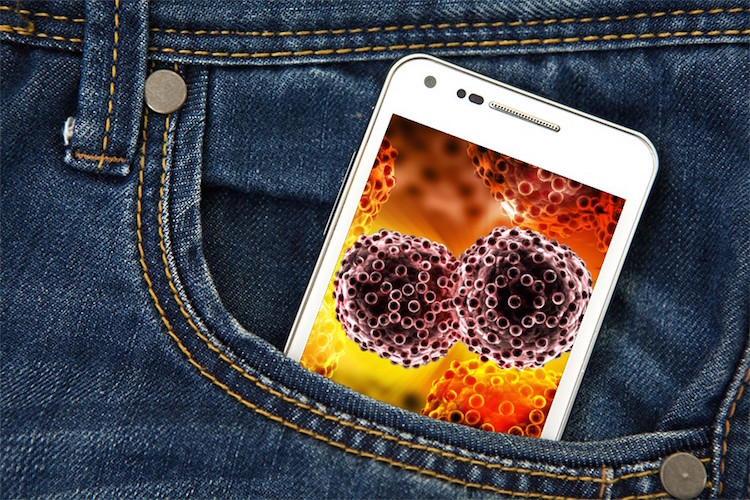 For years, consumer electronics manufacturers have downplayed the harmful health effects of cell phones. Yet, as scientists research the impact of wireless technologies on the human body, speculations turn into hard evidence proving that cell phone radiation may be carcinogenic in nature.
The latest in such research is a study that showed "clear evidence that male rats exposed to high levels of radio frequency radiation (RFR) like that used in 2G and 3G cell phones developed cancerous heart tumors." (1)
Cell Phone Radiation Causes Heart Tumors in Rats
The United States National Toxicology Program (NTP) recently made a formal declaration that a link exists between RFR and heart tumors in male rats. To ensure the accuracy of their study's results, the NTP collaborated with an external panel of scientific experts.
The organization conducted tests during which they exposed female and male rats, as well as mice, to high levels of RFR. The scientists exposed the entire bodies of the animals to the radiation, with the lowest level of exposure matching that of the maximum allowed in cell phones.
The study identified that a link exists between RFR and heart tumors in male rats. In addition, the results showed evidence of tumors on brains and adrenal glands in the same animal sample group.
"We believe that the link between radio frequency radiation and tumors in male rats is real, and the external experts agreed," stated John Bucher, Ph.D., NTP senior scientist
It is worth noting that the researchers were not able to discover a clear link between RFR and cancers discovered in the female rats, or in male and female mice. In addition, they exposed the animals to this radiation throughout the entire span of their lives, starting when the animals were in the womb. Furthermore, exposure lasted a much larger percentage of the rats' lives, than an average person's cell phone usage.
How Relevant is the NTP Study?
There are a few ways that the NTP study doesn't correlate with the typical exposure a person would have to cell phone radiation. First, cell phones are not powerful enough to affect the entire human body. Yet, when we hold a phone to the ear for extended periods, specific tissues that are exposed could be more affected (such as the ears and the brain). Thus, when possible, it makes sense to use the speakerphone feature when talking on the phone. This may reduce direct exposure.
Secondly, the NTP study examined the effects of radiation from an older cellular technology that is becoming outdated. Sadly, many scientists and researchers have expressed that newer technologies are potentially even more dangerous. See Countless Studies Show 5G Frequencies Cause Harm but the National Rollout is Here
Furthermore, cell towers also emit ambient radiation that could have some serious biological effects. A recent study conducted at the Ramazzini Institute in Italy established a link between lab animals exposed to environmental levels of cell tower radiation and cancer.(2) Moreover, research has shown that exposure to WiFi networks is also impacting human health. For example, a study in Iran linked current WiFi that operates around 2.4 GHz to infertility and other immediately noticeable health symptoms.(3)
We do not know for sure how lifelong exposure to wireless technologies will impact today's youth when they have reached adulthood. Yet, it's worth noting that research, such as the NTP study, shows that it is likely smart to be more mindful of the usage frequency of these technologies. In addition, it may be wise to set aside several hours a day where you completely disconnect yourself and your home…perhaps by taking a hike in nature.
Of course, certain trends, such as cell network roll-outs and proliferation of WiFi, may seem completely out of our control. Therefore, it makes sense to invest in technologies that work to protect the human body from the harmful effects of electromagnetic and radio frequency radiation. For more information on such products, visit Waking Times affiliate Airestech.
About the Author
Anna Hunt is writer, yoga instructor, mother of three, and lover of healthy food. She's the founder of Awareness Junkie, an online community paving the way for better health and personal transformation. She's also the co-editor at Waking Times, where she writes about optimal health and wellness. Anna spent 6 years in Costa Rica as a teacher of Hatha and therapeutic yoga. She now teaches at Asheville Yoga Center and is pursuing her Yoga Therapy certification. During her free time, you'll find her on the mat or in the kitchen, creating new kid-friendly superfood recipes.
Sources:
(1)https://www.sciencedaily.com/releases/2018/11/181101133924.htm
(2)https://www.wakingtimes.com/2018/08/21/cancer-link-confirmed-in-largest-ever-cell-tower-radiation-study/
(3)https://www.ncbi.nlm.nih.gov/pmc/articles/PMC4503846/
This article (Another Study Shows Cell Phone Radiation Is Carcinogenic) was originally created and published by Waking Times and is published here under a Creative Commons license with attribution to Anna Hunt and WakingTimes.com. It may be re-posted freely with proper attribution, author bio, and this copyright statement.
Disclaimer: This article is not intended to provide medical advice, diagnosis or treatment. Views expressed here do not necessarily reflect those of Waking Times or its staff.
How Russia and the United States nearly started a nuclear war in 1995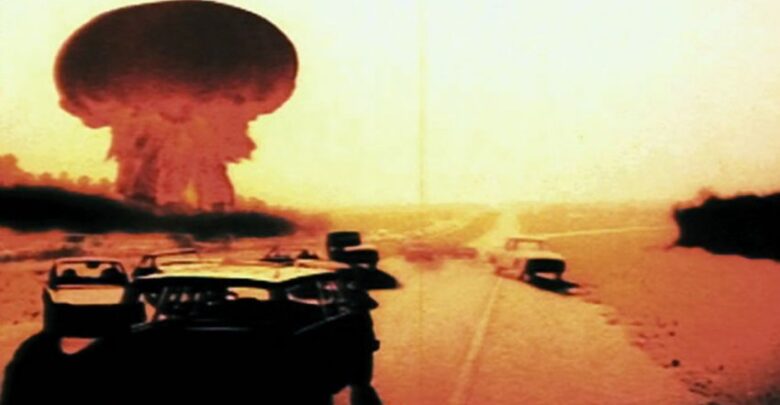 The Norwegian meteorological rocket incident remains the only time in history that the Russian president has activated his nuclear briefcase.
On January 25, 1995, Doomsday could have come in the world: the Russian Federation was preparing to launch a nuclear strike on the United States. How did it come about that the states that left the confrontation of the Cold War in the past and had just normalized relations with each other found themselves on the verge of mutual destruction?
The beginning of the war?
The cause of the crisis was an ordinary Norwegian meteorological rocket. Its launch from the small island of Anneia at 7 am local time (10 am Moscow time) towards Spitsbergen caused a stir in Russia.
Black Brant XII. Legion Media / ZUMA Press
Equipped with scientific equipment to study the aurora borealis, the Black Brant XII was similar in size to the nuclear-powered American Trident D-5 ballistic missile, intended for launch from submarines. In addition, it flew along a trajectory along which, as the Russian Defense Ministry believed, American missiles would fly in the event of a nuclear war.
In December 1994, Norway informed 28 states, including Russia, about the planned launch, but did not give a specific date, limiting itself to specifying the period: from January 15 to February 10 of the next year. Due to bureaucratic delays, this information did not reach the Russian Missile Warning System, which sounded the alarm.
Decisive minutes
An emergency meeting with the country's top political and military leadership was convened in the Kremlin. Defense Minister Pavel Grachev, Chief of the General Staff Mikhail Kolesnikov and President of the Russian Federation (as Supreme Commander-in-Chief) Boris Yeltsin had three strategic missile forces control terminals activated – the so-called nuclear suitcases.
Vladimir Sayapin / TASS
The military believed the lone missile could have been fired to create an electromagnetic pulse that knocked out Russian radars and communications systems. Following it, a massive blow could be expected.
For several tense minutes, as leaders watched it flight, it was decided whether Russia would launch a nuclear strike against the United States.
"Little is known today about what Yeltsin said at the time, given that it could have been some of the most dangerous moments in the entire history of the nuclear era," The Washington Post journalist, David Hoffman wrote three years after the incident : "They make it clear that the Cold War nuclear readiness system continues to operate, and how catastrophic its consequences could be, despite the fact that the feud between the great powers is already over."
The situation was discharged only when it became clear that the rocket had gone towards Spitsbergen (not far from which it fell into the ocean). The nuclear cases have been deactivated.
Russian President Boris Yeltsin (center) and Russian Defense Minister Pavel Grachev (right). Igor Mikhalev / Sputnik
The incident with bringing Russia's Strategic Nuclear Forces to combat readiness, soon became the property of the world community. When, four years later, the Norwegians were about to repeat their launch of Black Brant XII and reported this to the Russian Foreign Ministry, the US additionally warned all key Russian military departments about it through their channels. As a result, this time there were no unpleasant surprises.
Source: rbth.com
Germany conducted exercises in case of nuclear war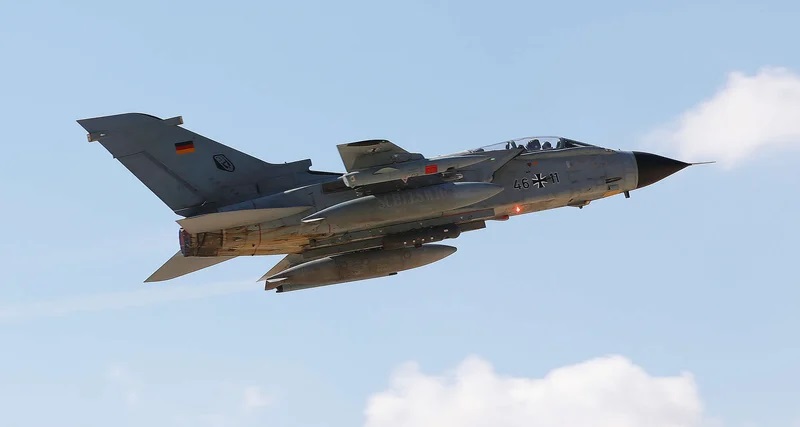 The Bundeswehr with partners in the North Atlantic Alliance ( NATO) trained in operations in a nuclear war.
The German army, together with Italian, Belgian and Dutch colleagues, conducted exercises in the event of a conflict with the use of nuclear weapons.
The location of the exercise "Steadfest Noon" was chosen airbase "Nörfenich", where the tactical squadron of the Luftwaffe 31 "Boelcke" is located. Together with the Luftwaffe of the Bundeswehr, the air forces of other NATO countries, in particular, Italy, the Netherlands and Belgium, took part in the exercises.
According to a report by Bild, the exercise scenario involved training procedures for safely removing nuclear weapons from storage, delivering ammunition and installing them on aircraft. The training flights took place without nuclear weapons, and in parallel with the aviation exercises at the Büchel airbase, where the tactical squadron of the Luftwaffe 51 Immelman is located, the Resilient Guard air defense systems were trained to protect the airfield from air attacks.
The training sites for the Luftwaffe of the Bundeswehr were not chosen by chance, since the Nörfenich airbase is a reserve storage site for the B61, a hydrogen bomb that forms the basis of nuclear weapons of the US strategic nuclear forces. 
Some of this ammunition is stationed at NATO bases in Europe. The exact number of hydrogen bombs that are stored at European sites and which ones are not reported. In Europe, the B61 is carried by Panavia Tornado fighter-bombers (pictured) and General Dynamics F-16 Fighting Falcon fighters.
Recall that the B61 thermonuclear bomb is the main weapon of the US strategic nuclear forces, although it entered service in 1968. Since 2012, a new guided version of the B61-12 has been under development, which will replace all B61 and B83 bombs that have been in service since 1983. It can be used both on strategic bombers and tactical aircraft. About two billion dollars were spent on the development of the 12th modification of the aerial bomb.
The Pentagon wants to use 5G for military purposes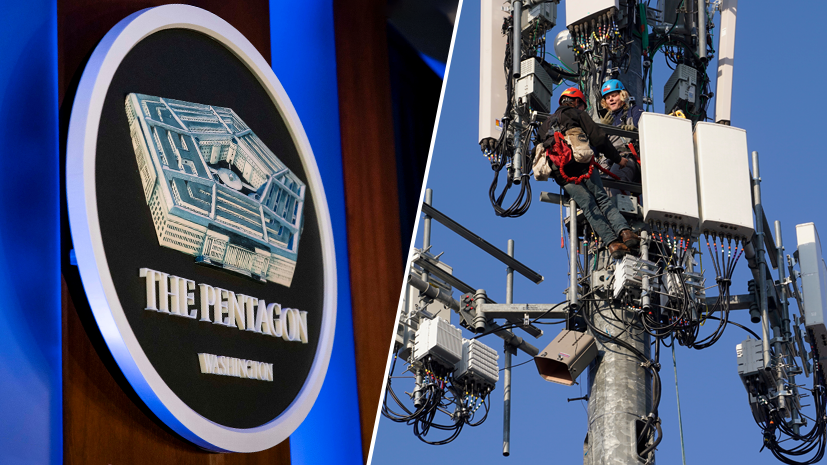 The US military has partnered with more than a dozen companies for "large-scale experiments" with 5G technology, including efforts to increase the "lethality" of certain systems, as part of a $ 600 million project.
Duplicating 5G technology as the "Founding Tool for Modernizing All US Defense," the Pentagon announced a massive research initiative on Thursday that will donate hundreds of millions of dollars to 15 private contractors to conduct tests at five US military sites.
"The Department of Defense today announced a $ 600 million award for 5G experiments and testing at five US military training grounds, representing the world's largest full-scale 5G trials for dual-use applications," the Pentagon said in a statement that it will bring together experts from multiple industries and disciplines.
Projects will include piloting 5G-enabled augmented / virtual reality for mission planning and training, testing 5G-enabled smart warehouses, and evaluating 5G technologies to improve distributed management and control.
Selected for the project include telecommunications companies AT&T, Nokia and Ericsson, exploration and information technology contractor Booz-Allen Hamilton, research arm of General Electric, GE Research and a subsidiary of aerospace giant General Dynamics.
One initiative, led by AT&T at Nellis Air Force Base in Nevada, will apply 5G to its "Distributed Command and Control" system to "Assist in lethality in the air, space and cyberspace", improving communications for mobile command posts in combat scenarios. At the Lewis-McCord joint base in Washington State, AT&T will also work with Booz-Allen and two other firms to develop 5G-enabled virtual reality technology for training, mission planning, and even Operational Use.