Ancient Europeans Mysteriously Vanished 4,500 Years Ago
DNA taken from ancient European skeletons reveals that the genetic makeup of Europe mysteriously transformed about 4,500 years ago, new research suggests. Here, a skeleton, not used in the study, but from the same time period, that was excavated from a grave in Sweden.
The genetic lineage of Europe mysteriously transformed about 4,500 years ago, new research suggests.
The findings, detailed today (April 23) in the journal Nature Communications, were drawn from several skeletons unearthed in central Europe that were up to 7,500 years old.
"What is intriguing is that the genetic markers of this first pan-European culture, which was clearly very successful, were then suddenly replaced around 4,500 years ago, and we don't know why," said study co-author Alan Cooper, of the University of Adelaide Australian Center for Ancient DNA, in a statement. "Something major happened, and the hunt is now on to find out what that was."
The new study also confirms that people sweeping out from Turkey colonized Europe, likely as a part of the agricultural revolution, reaching Germany about 7,500 years ago.
For decades, researchers have wondered whether people, or just ideas, spread from the Middle East during the agricultural revolution that occurred after the Mesolithic period.
To find out, Cooper and his colleagues analyzed mitochondrial DNA, which resides in the cells' energy-making structures and is passed on through the maternal line, from 37 skeletal remains from Germany and two from Italy; the skeletons belonged to humans who lived in several different cultures that flourished between 7,500 and 2,500 years ago. The team looked a DNA specifically from a certain genetic group, called haplogroup h, which is found widely throughout Europe but is less common in East and Central Asia.
The researchers found that the earliest farmers in Germany were closely related to Near Eastern and Anatolian people, suggesting that the agricultural revolution did indeed bring migrations of people into Europe who replaced early hunter-gatherers.
But that initial influx isn't a major part of Europe's genetic heritage today.
Instead, about 5,000 to 4,000 years ago, the genetic profile changes radically, suggesting that some mysterious event led to a huge turnover in the population that made up Europe.
The Bell Beaker culture, which emerged from the Iberian Peninsula around 2800 B.C., may have played a role in this genetic turnover. The culture, which may have been responsible for erecting some of the megaliths at Stonehenge, is named for its distinctive bell-shaped ceramics and its rich grave goods. The culture also played a role in the expansion of Celtic languages along the coast.
"We have established that the genetic foundations for modern Europe were only established in the Mid-Neolithic, after this major genetic transition around 4,000 years ago," study co-author Wolfgang Haak, also of the Australian Center for Ancient DNA, said in a statement. "This genetic diversity was then modified further by a series of incoming and expanding cultures from Iberia and Eastern Europe through the Late Neolithic."
A possible grave of Nefertiti was found in the tomb of Tutankhamun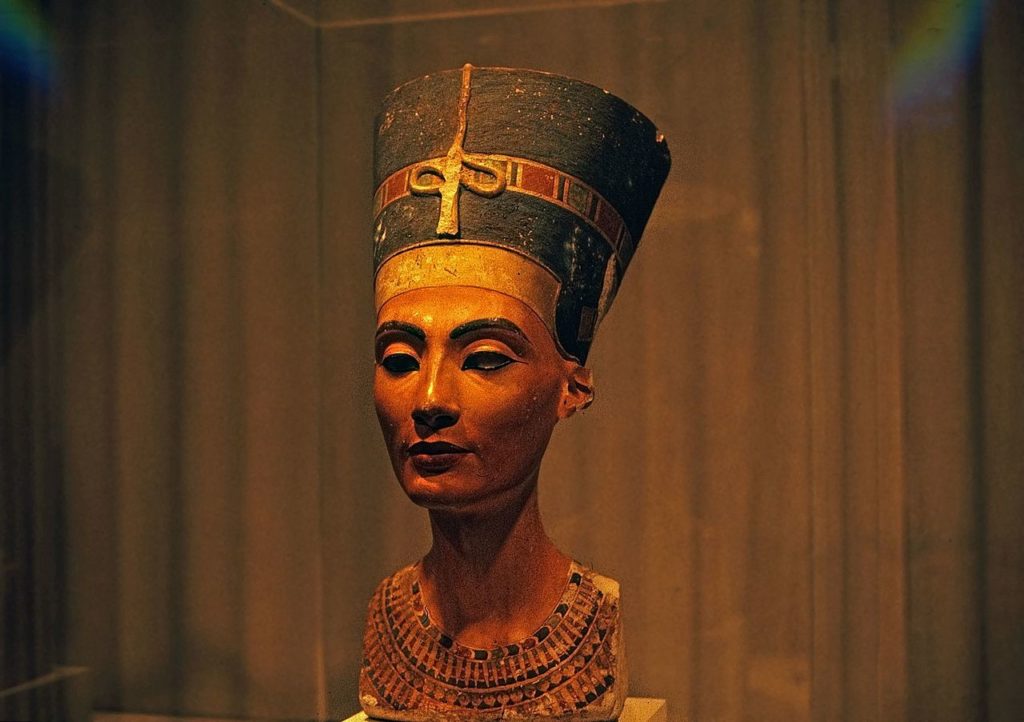 A hidden cell was discovered in the tomb of the Egyptian pharaoh Tutankhamun in the Valley of the Kings, which may be the resting place of his mother, Queen Nefertiti. She is one of the most famous women of ancient Egypt. Nefertiti ruled the country in 1353-1336 BC. The place of her burial has not yet been found,The Daily Mail reports.
Archaeologists, examining the tomb, used a georadar so as not to damage the fragile walls. The device indicated that a few meters from the room where the mummy of the pharaoh lay, there were corridors that lead to a room about 9.5 meters wide and 180 cm high.
Scientists have long assumed that Tutankhamun and Nefertiti were buried nearby. The Queen during her life had great influence, and her last refuge should have been the Valley of the Kings.
In addition, the tomb of Tutankhamun is too small for the pharaoh. According to archaeologists, some of its premises were walled up, and they still have not been able to open. Perhaps in one of them is the mummy of the ruler.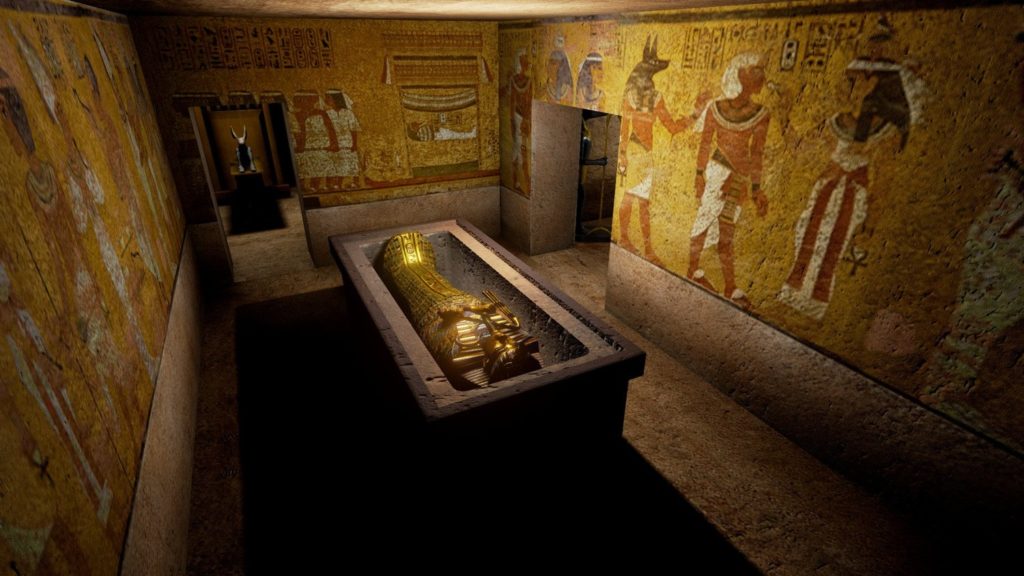 The georadar did not show whether the mysterious room is connected with the tomb of Tutankhamun. But they are located at the same depth, so they probably dug through at the same time.
Recall that the burial of Tutankhamun was discovered in 1922. This discovery has caused a sensation and is still considered one of the largest in Egyptology. But many experts believe that the leader of the expedition, Howard Carter, didn't do his job very well – carried away by the export of gold treasures, he did not fully explore all the premises and could "overlook" another sensation.
Georadar research, according to Egyptologists, is not very reliable, but this is the only way to find out the hidden secrets of the tomb without drilling through historical walls. Scientists intend to continue to work and uncover new secrets of the ancient pharaohs.
Earlier, experts established a possible cause of Tutankhamun's death . He could die from blood poisoning that developed after a leg fracture.
Scientists have found traces of a "super-ancient" human population in the DNA of Denisovans
Paleogenetics from the United States found in the DNA of Denisovans and Neanderthals traces of an extremely ancient population of people that separated from the general tree of human evolution almost 2 million years ago. They met with a common ancestor of Denisovans and Neanderthals about 750 thousand years ago, scientists write in the journal Science Advances.
Alan Rogers, a professor at the University of Utah in Salt Lake City (USA), and his colleagues writes:
"Recently, we learned that the ancestors of the modern inhabitants of Eurasia came into contact with ancient people, Neanderthals and Denisovans. We managed to show that hundreds of thousands of years before that, both came into contact with an even more archaic population of people who first settled in the territory Europe and Asia"
10 years ago, Russian anthropologists and paleogenetics, announced the discovery of the so-called Denisovans, a previously unknown species of people whose remains were found in the Denisova Cave in Altai. Scientists were able to make this discovery due to the fact that they were able to extract and study fragments of the Denisov genome, preserved inside the teeth and knuckles.
Initially, their discoverers believed that the ancient inhabitants of Altai were relatives of Neanderthals living in the Denisova Cave about 50 thousand years ago. Subsequently, it turned out that Denisovans appeared much earlier and were a separate subspecies of people whose traces of DNA were preserved in the genomes of modern Polynesians, Indians of South America and some peoples of Southeast Asia.
The similarities in the DNA structure of Denisovans and Neanderthals, Rogers says, led many scientists to believe that they were close relatives, whose common ancestor left Africa about 600-800 thousand years ago. In the past five years, scientists have been fiercely arguing about what happened next and when the "purebred" Homo neanderthalensis and their Altai "cousins" appeared.
In particular, Rogers and his colleagues suggested three years ago, comparing the DNA of Neanderthals and Denisovans, that their ancestors split unexpectedly early, about 700 thousand years ago. Their opponents, anthropologists believe that this happened much later, referring to the fact that the small size of the populations of ancient people distorted the results of Rogers calculations.
First people of the earth
These discrepancies and disputes, as Rogers found out, were caused by the fact that the DNA of Neanderthals and Denisovans hides traces of another, much more ancient population of people, which is extremely distant in genetic terms from all other known representatives of the genus Homo.
Paleogenetics came to this conclusion using a new technique that allows us to find common features and differences in the genomes of modern Eurasians, Africans, as well as Neanderthals and Denisovans. Comparing how often common and unique mutations occurred for each of these representatives of the genus Homo, scientists tried to understand whether traces of previously unknown groups of ancient people were hidden in their genomes.
A large number of common mutations in the genomes of Neanderthals and Denisovans, as well as their absence among Europeans and Africans, indicated that the common ancestor of the first two species came into contact with a previously unknown and very ancient population of people. The number of this group of ancient Homo was quite large, reaching a mark of 20-50 thousand individuals.
Scientists' calculations show that its representatives separated from the general tree of human evolution about 2 million years ago. This suggests that these ancient hominids are among the Homo erectus, bipedal people, the oldest "Eurasian" remains of which were found in Georgian Dmanisi at the end of the last century.
Representatives of this ancient species of hominids, as shown by the calculations of Rogers and his colleagues, have existed in Eurasia for a very long time. According to researchers, they should not have disappeared earlier than 750 thousand years ago, when they met with the first populations of common ancestors of Neanderthals and Denisovans who left Africa. Subsequently, as scientists suggest, these people could additionally contact the Altai Homo.
According to researchers, these ancient people survived about the same fate as the Neanderthals and Denisovans, who disappeared about 50 thousand years ago under the onslaught of new "migrants" from Africa, the ancestors of modern Homo sapiens. Studying their genetic heritage, as Rogers and his team hope, will help uncover the mystery of their disappearance and reveal their role in the evolution of mankind.
The legendary giants of Peru, whose skeletons were seen by conquistadors
There is one special area on our planet where there are especially many stories and legends about people of very large stature. Moreover, these stories are not thousands of years old, but only a few hundred.
Stories about the Peruvian giants have been known since the 16th century, when the first Spanish conquistadors reached this region.
One of the earliest reports of the Peruvian giants is the story of conquistador Pedro Ciez de Leon, described in the folio Royal Inca Commentaries, Volume 1. This man apparently did not see the giants with his own eyes, but talked with those who saw them.
In his report, he described that once people of great growth sailed on their large rafts from reeds to the shore where the village of local Indians stood. The village was located on the peninsula of Santa Elena, which is now the territory of Ecuador.
The giants landed from the rafts on the peninsula and set up their camp near the conquistadors. They apparently decided to settle here for a long time, because immediately they began to dig deep wells in order to extract water from them.
"Some of them were so tall that a man of ordinary size would barely reach their knees. Their limbs were proportional to the body, but their huge heads with hair to their shoulders were monstrous. Their eyes were huge like plates and their faces had no beards.

Some of them were dressed in animal skins, but some were in their natural state (without clothes). Not a single woman was visible among them. When they set up the camp, they began to dig deep wells for water. They dug them in stony soil and then built strong stone wells. The water in them was excellent, always cool and tasted good. "
As soon as the giants set up their camp, they immediately made a bloodthirsty raid on the village of local Indians. According to the description of de Leon, they robbed everything they could grab and ate everything they could eat, including people!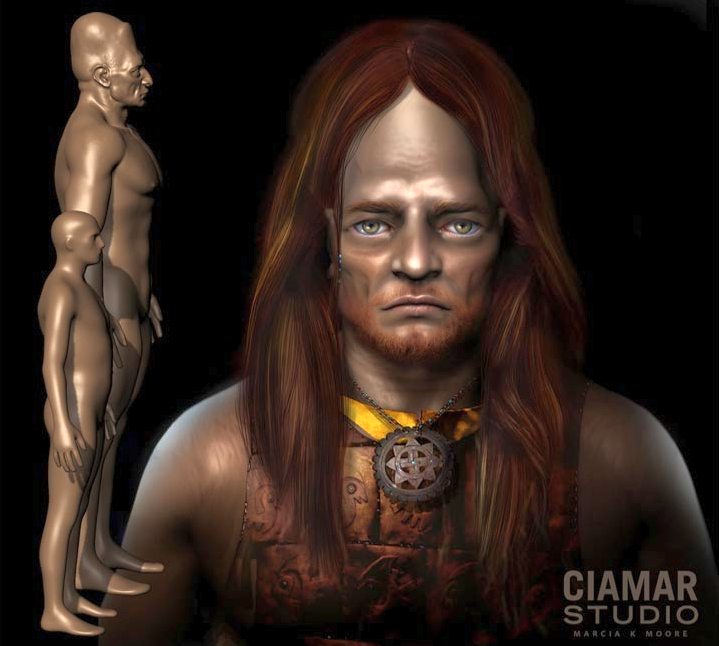 It was a terrible sight when these huge people hung over the trees and the Indians fleeing from them, who practically could not defend themselves from them. Then, on the site of the devastated village, the giants built their large huts and stayed here to fish and hunt in the local forests.
This story ended with a completely surreal story, when a "shining angel" appeared in the sky and drove all these giants away.
Despite this, de Leon himself believed that this story was completely true and described that he personally saw the huge stone wells constructed by the giants. He also writes that other conquistadors saw the wells and the remains of huge houses that could not be built by local Indians.
Further, de Leon writes about even more curious things. He writes that the conquistadors found in this area human bones of very large sizes, as well as pieces of teeth that were large and heavy.
"In 1550, in the city of Lima, I heard that when His Excellency Don Antonio de Mendoza, the viceroy and governor of New Spain was here, some bones were found of people who were huge and could belong to giants.

I also heard that whole deposits of giants' bones were found in an ancient tomb in the city of Mexico City or nearby. Since many locals claim to have seen them firsthand, we can assume that these giants really exist and can belong to a single race. "
Another proof of the existence of the Peruvian giants can be found in the records of Captain Juan Olmos, who in 1543 dug up ancient burials in the Trujillo Valley and allegedly discovered bones of people of very large stature there.
Later, another giant skeleton was found in the province of Tucuman by conquistador Augustine de Zarate and his people. In general, similar stories came from the Spaniards who visited Peru throughout the 16th century and continued to appear in the 17th century.
In 1620, the Jesuit priest and missionary Pablo Jose Arriaga in his manuscript "On the Eradication of Idolatry in Peru" wrote the following:
"They (representatives of the Spanish inspectors) led us to the other side of the village, where there was a very large cave and the remains of Giants lay in it. Among them were three giant bodies with deformed heads (elongated skulls) wrapped in combi (ceremonial fabric). These giants were considered the ancestors of all these people in the village who worshiped and worshiped them, even sacrifices were made in their honor. Then they (Spaniards) burned all these bodies."
In the 18th and 19th centuries, stories about Peruvian giants also appeared, but they were becoming smaller and they were already perceived as myths and legends, and not something real.