Your ancestors didn't sleep like you
Ok, maybe your grandparents probably slept like you. And your great, great-grandparents. But once you go back before the 1800s, sleep starts to look a lot different. Your ancestors slept in a way that modern sleepers would find bizarre – they slept twice. And so can you.
The existence of our sleeping twice per night was first uncovered by Roger Ekirch, professor of History at Virginia Tech.
His research found that we didn't always sleep in one eight hour chunk. We used to sleep in two shorter periods, over a longer range of night. This range was about 12 hours long, and began with a sleep of three to four hours, wakefulness of two to three hours, then sleep again until morning. References are scattered throughout literature, court documents, personal papers, and the ephemera of the past. What is surprising is not that people slept in two sessions, but that the concept was so incredibly common. Two-piece sleeping was the standard, accepted way to sleep.
"It's not just the number of references – it is the way they refer to it, as if it was common knowledge," Ekirch says.
An English doctor wrote, for example, that the ideal time for study and contemplation was between "first sleep" and "second sleep." Chaucer tells of a character in the Canterbury Tales that goes to bed following her "firste sleep." And, explaining the reason why working class conceived more children, a doctor from the 1500s reported that they typically had sex after their first sleep.
Ekirch's book At Day's Close: Night in Times Past is replete with such examples.
But just what did people do with these extra twilight hours? Pretty much what you might expect.
Most stayed in their beds and bedrooms, sometimes reading, and often they would use the time to pray. Religious manuals included special prayers to be said in the mid-sleep hours.
Others might smoke, talk with co-sleepers, or have sex. Some were more active and would leave to visit with neighbours.
As we know, this practice eventually died out. Ekirch attributes the change to the advent of street lighting and eventually electric indoor light, as well as the popularity of coffee houses. Author Craig Koslofsky offers a further theory in his book Evening's Empire. With the rise of more street lighting, night stopped being the domain of criminals and sub-classes and became a time for work or socializing. Two sleeps were eventually considered a wasteful way to spend these hours.
No matter why the change happened, shortly after the turn of the 20th century the concept of two sleeps had vanished from common knowledge.
Two sleeps per night may have been the method of antiquity, but tendencies towards it still linger in modern man. There could be an innate biological preference for two sleeps, given the right circumstances.
In the early '90s, psychiatrist Thomas Wehr of National Institutes of Mental Health conducted a study on photoperiodicity (exposure to light), and its effect on sleep patterns.
In his study, fifteen men spent four weeks with their daylight artificially restricted. Rather than staying up and active the usual sixteen hours per day, they would stay up only ten. The other fourteen hours they would be in a closed, dark room, where they would rest or sleep as much as possible. This mimics the days in mid-winter, with short daylight and long nights.
At first, the participants would sleep huge stretches of time, likely making up for sleep debt that's common among modern people. Once they had caught up on their sleep though, a strange thing started to happen.
They began to have two sleeps.
Over a twelve hour period, the participants would typically sleep for about four or five hours initially, then wake for several hours, then sleep again until morning. They slept not more than eight hours total.
The middle hours of the night, between two sleeps, was characterized by unusual calmness, likened to meditation. This was not the middle-of-the-night toss-and-turn that many of us experienced. The individuals did not stress about falling back asleep, but used the time to relax.
Russell Foster, professor of circadian neuroscience at Oxford, points out that even with standard sleep patterns, this night waking isn't always cause for concern. "Many people wake up at night and panic," he says. "I tell them that what they are experiencing is a throwback to the bi-modal sleep pattern."
Outside of a scientific setting, this kind of sleep pattern is still attainable, but it does require changing our modern, electric lifestyle. Very cool person J. D. Moyer did just that. He and his family intentionally went an entire month with no electric light.
In the winter months, this meant a lot of darkness and a lot of sleep. Moyer writes "…I would go to bed really early, like 8:30, and then get up around 2:30am. This was alarming at first, but then I remembered that this sleep pattern was quite common in pre-electric light days. When this happened I would end up reading or writing by candlelight for an hour or two, then going back to bed."
Moyer didn't set out to reproduce our ancestors sleep pattern, it just happened as a byproduct of a lot of dark hours.
Should we revive two sleeps?
Although history shows that two sleeping was common, and science indicates that it is (in some conditions) natural, there is no indication that it is better. Two sleeps may leave you feeling more rested, but this could simply be because you are intentionally giving yourself more time to rest, relax, and sleep. Giving the same respect to the single, eight-hour sleep should be just as effective.
Note too that two sleeping needs a lot of darkness – darkness that is only possible naturally during the winter months. The greater levels of daylight during summer and other seasons would make two sleeping difficult, or even impossible.
Perhaps two sleeping is merely a coping mechanism to get through the long, cold, boring nights of the winter. Today, we don't need to cope. So long as we give our sleep the time and respect it needs, getting the "standard" eight hours of sleep should be fine.
But next time you wake up at 2 AM and can't sleep, just remember your great, great, great, great, great grandfather. He did the same thing every night.
Well this article proved exceedingly popular! Thank you to everyone who visited, or took the time to leave a comment. I would encourage new visitors to have a read through the comments below for some interesting ideas and perspectives. I learned two things in particular:
1. This is far more common that I thought. A lot of commenters either practice, or used to practice this kind of sleep.
2. Another possible reason for two sleeps is tending the fire during the night. Several clever readers noted that in order to keep a fire running through the night, we would need to get up and tend it.
All over the world, "pandemic dreams" have become more frequent … !!!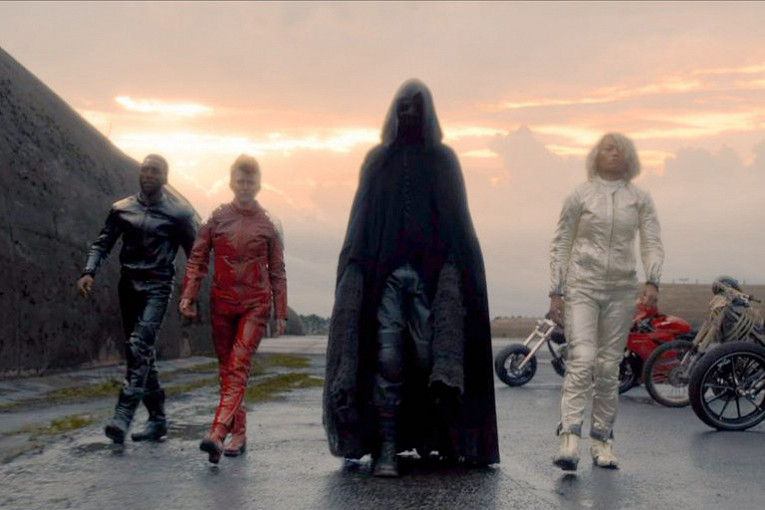 With the outbreak of the COVID-19 pandemic (and especially sensitive people – and much earlier), millions of people around the world began to dream of various kinds of apocalyptic catastrophes – a zombie apocalypse, world war, an asteroid fall or some similar grandiose space event. 
Since the bulk of modern citizens do not attach particular importance to dreams, everyone dismissed the phenomenon, reassuring themselves with explanations such as "I have seen" or "seen enough films."
However, as sciencealert.com reports with reference to a scientific publication by Brazilians, not everything is so simple. 
Scientists have found that the number of dreams that are associated with negative emotions and anger has increased significantly. This is confirmation that pandemic dreams express people's suffering, fear, and numerous changes that affect daily habits. Experts wrote about this in their article published in the scientific journal PLOS One.
" There was a statistically significant increase in the number of dreams associated with anger and discouragement, as well as an increase in dreams associated with pollution and cleanliness. These results support the hypothesis that pandemic dreams reflect mental anguish, fear of infection, and important changes in daily habits that directly affect socialization,"
For example, people really had such bad dreams in 1918 – at least among the inhabitants of the Russian Empire.
The last epidemic in the world was in 1918.
Since 1914, people began seeing all kinds of nightmarish visions in their dreams everywhere. No one talked about the zombie apocalypse and meteorites – the dreams were about rivers of blood, plague and hunger.   
On the eve of 1939, the world was also captured by not very good dreams – people in one interpretation or another were somehow warned about the impending global world changes.
That is, it seems that the problem with dreams and bad forebodings among people is some kind of universal and ubiquitous, if cartoons about the zombie apocalypse are seen everywhere and the age and color of people are different here. 
In short, people simply sense that some CHANGE is impending on the world and these changes are unlikely to be very good … !!!
Dream Keepers project
The Museum of London has asked the residents of the British capital to share the dreams they saw during the pandemic.
The Dream Keepers project is being implemented jointly with the Dream Museum of the University of Western Ontario (Canada). Forteini Aravani, digital curator at the Museum of London, said the museum wants to capture London's history during the COVID-19 pandemic."
Sleep and the patterns associated with it became one of the first habits that immediately changed a lot in quarantine. I wanted to show that the pandemic affects not only our consciousness, but also our subconscious life, including dreams," she explained it.
Londoners who are willing to tell their dreams, are invited to get in touch with curators until January 15 by email address. 
Further, their words will be recorded on audio or video.
"Museums traditionally collect dreams, but not the stories themselves, but rather visualizations: drawings and paintings. This time we want to include stories in our collection, thus slightly expanding the idea of ​​what can be a museum object", – she explained.
The project does not imply an immediate analysis of dreams, but later they can be studied. One of the psychologists at Queen Mary University of London, Valdas Nareika, welcomed the initiative.
Many important lessons can be drawn from dreams, he said. So, people say that in their dreams there is more anger and sadness, ideas of infection and purity are often encountered. He suggested that the new project will be of significant interest to historians and scientists of the future.
With the onset of the coronavirus pandemic, Japan is experiencing an unprecedented spike in suicides
At the start of the coronavirus pandemic, scientists warned that economic constraints could have serious mental health consequences.
"The secondary effects of social distancing can increase the risk of suicide," the researchers note in an April 10 article by the American Medical Association. "It is important to consider changes in various economic, psychosocial and health-related risk factors."
In fact, the researchers warned, forced isolation could be the "perfect storm" for suicide.
Seven months later, new evidence emerges that these researchers were right.
"Many more Japanese die from suicide, which is likely to be exacerbated by the economic and social impact of the pandemic, than from the COVID-19 disease itself," CBS News reported. "While Japan has dealt with its coronavirus epidemic much better than many other countries, keeping the death rate below 2,000 nationwide, preliminary statistics from the National Police Directorate show that in October alone, the number of suicides rose to 2,153, which means a rise in the fourth month. contract".
For years, the number of suicides in Japan has been declining. But the advent of COVID-19 and strict regulations to curb transmission of the virus have reversed that trend.
There were 2,153 suicides reported last month, up about 600 from the previous year, with the largest increase in women, with an 80 percent increase in suicide rates, according to CBS.
"We need to take a serious look at reality," said Katsunobu Kato, a top Japanese government official, adding that new efforts are underway to advise potential victims.
Unlike Japan, the United States has yet to release national suicide data. But anecdotal evidence suggests the United States may be fighting its own suicide epidemic.
Before the advent of the coronavirus, suicide was the tenth leading cause of death in America, claiming 42,000 to 49,000 lives annually in recent years. While we don't yet know what the casualties will be in 2020, polls show that more than half of Americans say they are mentally harmed during the pandemic, which has prompted widespread quarantine and social isolation to fight the virus.
Meanwhile, some localities report a sharp increase in the number of suicides. These include Dane County, Wisconsin, the second-largest county in the state, with youth suicide rates nearly doubling in 2020. The John Muir Medical Center, headquartered in Walnut Creek, California, has similarly reported an "unprecedented" spike in suicides in May.
"We have never seen such numbers in such a short period of time," Dr. Michael de Boisblanc told ABC affiliate. "I mean, we've seen more suicide attempts in the last four weeks than in a year."
We don't yet know what the final U.S. suicide rate will be, but the sad truth is that the U.S. may well see growth similar to Japan's.
The woman who died of cancer and came back from another dimension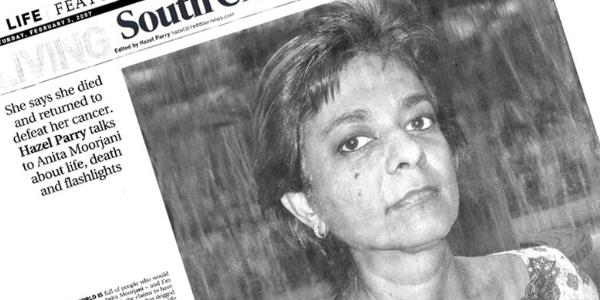 Anita Moorjani, experienced something that most of us will never experience. She was diagnosed with cancer, lived with it, died of it, then came back to life and returned home healthy.
Moorjani had been battling Hodgkin's lymphoma for four years when she woke up one morning and couldn't move at all. Her husband rushed her to the hospital and was diagnosed with grade 4B lymphoma. Her organs were shutting down, and doctors believed she had only 36 hours to live. She eventually passed out.
However, she was still aware of what was happening around her. She could hear her husband in the lobby and observe his conversations with the doctors. She could see her brother desperately board a plane in India so that he could come and see her one last time at a Hong Kong hospital. Besides, she realized something completely different.
"… I actually 'passed' into another dimension. I was overwhelmed by a feeling of complete love. I also felt extraordinary clarity about why I have cancer, why I came into this life at all, what role all members of my family played in my life in the general scheme of things and how life in general works. "
"The clarity and understanding I received in this state is almost indescribable. Words cannot describe the experience. I was in a place where I realized how much more there is that we can imagine in our three-dimensional world. "
"I realized what the gift of life was, and that I was surrounded by loving spiritual beings who were always around me, even when I didn't know it."
She died, then came back to life. And there were even more surprises. The cancer left her body and she left the hospital healthy. The doctors did not believe it.
"The doctors were very confused, but told me it must have been a quick reaction to chemotherapy. Since they themselves could not understand what was happening, they made me pass test after test, and I passed all this with honor.
Passing each test gave me even more options! I had a full body scan and since they couldn't believe they hadn't found anything, they made the radiologist do it again! "
Many people who have experienced near-death experiences describe something similar to what Murjani tells, but it seems that she traveled somewhere that many of us will never get until we change ourselves.
When you learn to love and appreciate yourself, you can experience a piece of heaven! In this video, Anita Moorjani talks about her experience of near death with lymphoma and how it helped her understand what our diseases can teach us and what really matters most in our lives.