Over time, people will completely forget about the coronavirus, but there will be new pandemics, says Morinosuke Kawaguchi , a leading Japanese futurist, consultant to the Japanese government, founder and head of Morinoske Company. In his opinion, after the coronavirus, there will be an "unpleasant truth" – poor general health of people and unwillingness to change anything in their lifestyle.
"The coronavirus is not really the problem. If you look at Google Trends and type COVID there, you see high results equivalent to the impact of the World Cup," Kawaguchi said.
He noted that the FIFA World Cup is held every four years and lasts a month, and the COVID-19 pandemic, which lasts ten months, has the same resonance.
"It's like every day the World Cup finals – you want to go home, you don't want to work, you just want to watch TV. But we know that when the championship ends, the Olympics are over, no one else talks about them. This is history," Kawaguchi said.
According to the futurist, at abnormal moments, people are scared and think that the problems will get worse and worse.
"Well, that's how we are. When it happens in real time, people are so scared that they only think about the bad. But, like other problems, this one will also pass. Then everything will return to its place again, as if nothing was it was, "Kawaguchi explained.
The "unpleasant truth," he said, is that people experience serious health problems: in developed countries, 10 percent of people suffer from diabetes, 30 percent are obese, and about 60 percent are overweight. " Obviously, this is a significant issue related to mortality from coronavirus. It's just that no one talks about it.
People talk about vaccinations, sanitary prevention, any medical problems or government support for the economy. But the most unpleasant truth is that you are too fat," he stressed. Kawaguchi. He believes that people do not want to change even in such conditions and therefore do not talk about it.
"It means they don't take the problem seriously at all, they don't change their lifestyle. People just want to blame others, no one takes seriously the question of how to improve their health. Therefore, the fundamental question is not the development of a vaccine, but obesity, and this the most unpleasant truth ", – the futurist said.
Politicians only care about what they can get, and they need opponents to stay ahead of them, he said."Medical companies also want advantages in order to make money. Everyone is trying to get something," Kawaguchi said.
However, he is convinced that no one takes the problem seriously. This virus is not the first and not the last, the situation may repeat itself, but viruses have contributed to the evolution of mankind, the agency's source concluded.
Scientist warns of the emergence of the deadly "Disease X"
Scientist Jean-Jacques Muyembe-Tamfum, who was one of the first to detect the Ebola virus, warned of the possibility of a deadly "Disease X".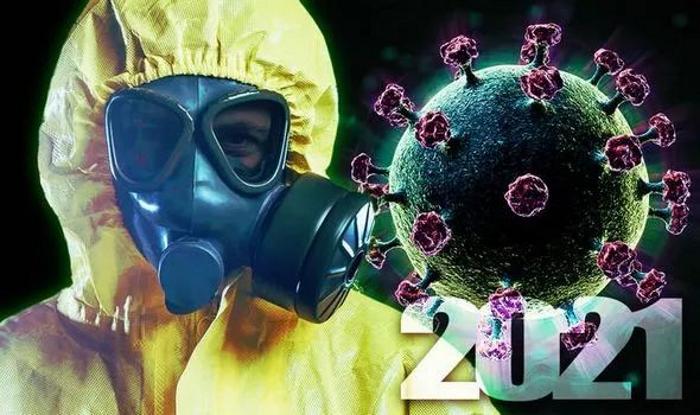 According to the doctor, one of his patients had early symptoms of hemorrhagic fever, while her tests for Ebola and other known diseases showed negative results. He believes that this woman could become patient zero with the new disease. The disease is thought to be as contagious as the coronavirus, with deaths from infection reaching 50 to 90 percent of Ebola deaths.
At the moment, the existence of "Disease X" is only a hypothesis, but the WHO believes that if the fears are confirmed, the new disease will bring devastating consequences. Professor Muyembe-Tamfum explained that humanity is threatened by a number of unknown viruses, and stressed that many deadly diseases lurk in the rainforests of Africa. He added that new pathogens that are transmitted from animals to humans, such as the coronavirus, are bound to appear.
Source: Sputnik