An In-Depth Look Into Who Really Controls The US Government (Deep State) – Because It's Not The People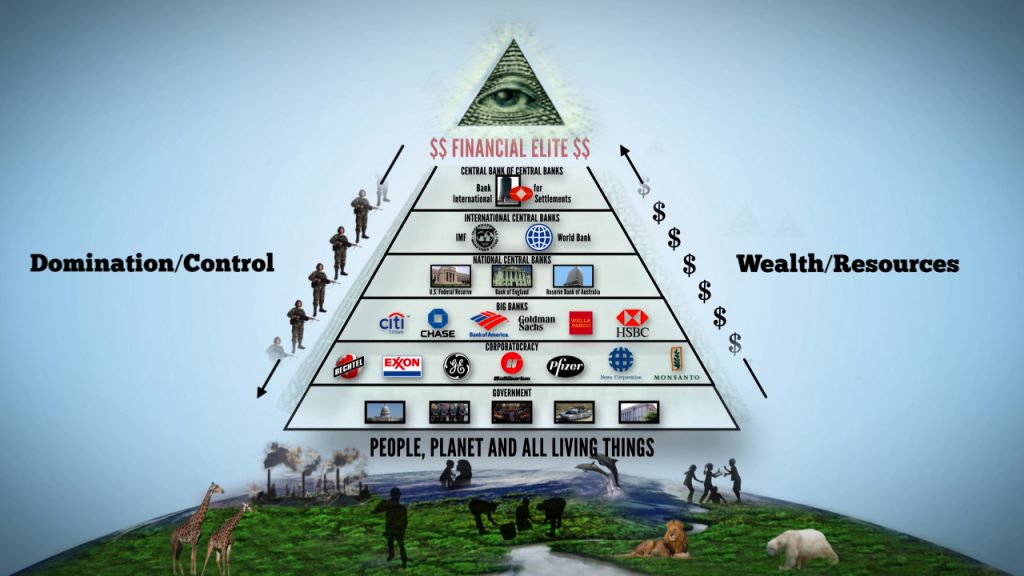 If you're familiar with CE's content, you may have noticed that we frequently refer to the shadow government, the deep state, the cabal, the Illuminati, and the elite. We often use these words synonymously, though some of these terms have slightly different meanings.
If you're unfamiliar with the true meanings of these terms, then this article is for you! This article will examine what the shadow government is, what people and which companies fall within it, and how they gained so much control over the U.S. government and society in general.
What Do "Shadow Government" and "Deep State" Mean?
Shadow government and deep state are both political terms in a sense, as they're used to define the groups of people who control the U.S. government. I'm not referring to the people within political parties that perceivably control the system — not the Presidents or Congress — but the individuals and the companies who control the government and influence policies and decisions.
The very definition of the shadow government lies within the term itself; it's the real government entity that hides within the shadows, making all of the important decisions in secret. Their political agenda and true motives are completely hidden from the public. These aren't the people you see on mainstream media, nor are they the people you vote for; they're the individuals who lurk in the shadows, which is precisely how they're able to maintain control over the population, feeding the illusion of democracy.
The term deep state refers to "a state within a state," a group of people who have so much control inside of a state that they don't actually have to abide by the same laws, largely because they're the ones creating them. The deep state can even include elements of the government, including the Pentagon, which has acted immune to many laws. Up until this year, for instance, they had never been audited, despite the fact that this is illegal and an astounding $10 trillion in tax payer money had gone completely unaccounted for since 1996.
According to an in-depth report by journalist Mike Lofgren:
The Deep State does not consist of the entire government. It is a hybrid of national security and law enforcement agencies: the Department of Defense, the Department of State, the Department of Homeland Security, the Central Intelligence Agency and the Justice Department. I also include the Department of the Treasury because of its jurisdiction over financial flows, its enforcement of international sanctions and its organic symbiosis with Wall Street.
Numerous politicians have publicly discussed the people who secretly control the U.S. political system, and are creating laws and bending them.
As John F. Hylan, former Mayor of New York City, explained:
The real menace of our Republic is the invisible government, which like a giant octopus sprawls its slimy legs over our cities, states and nation . . .  The little coterie of powerful international bankers virtually run the United States government for their own selfish purposes. They practically control both parties . . .  [and] control the majority of the newspapers and magazines in this country. They use the columns of these papers to club into submission or drive out of office public officials who refuse to do the bidding of the powerful corrupt cliques which compose the invisible government. It operates under cover of a self-created screen [and] seizes our executive officers, legislative bodies, schools, courts, newspapers and every agency created for the public protection. (source)(source)
Senator Daniel K. Inouye, a high ranking Asian-American politician, has also stated: "There exists a shadowy government with its own Air Force, its own Navy, its own fundraising mechanism, and the ability to pursue its own ideas of the national interest, free from all checks and balances, and free from the law itself." (source)
 Theodore Roosevelt, former President of the United States, stated:
Political parties exist to secure responsible government and to execute the will of the people. From these great tasks both of the old parties have turned aside. Instead of instruments to promote the general welfare they have become the tools of corrupt interests, which use them impartially to serve their selfish purposes. Behind the ostensible government sits enthroned an invisible government owing no allegiance and acknowledging no responsibility to the people. To destroy this invisible government, to dissolve the unholy alliance between corrupt business and corrupt politics, is the first task of the statesmanship of the day. (source) (source)
When former President Eisenhower coined the term "Military Industrial Complex," his main concern was the potential for the "disastrous rise of misplaced power." After him, former President John F Kennedy (JFK) warned citizens that we are living in "a system which has conscripted vast human and material resources into the building of a tightly knit, highly efficient machine that combines military, diplomatic, intelligence, economic, scientific and political operations." He went on to state that "its preparations are concealed, not published. Its mistakes are buried, not headlined. Its dissenters are silenced, not praised. No expenditure is questioned, no rumour is printed, no secret is revealed."
Even before both of these two, former U.S. President Woodrow Wilson revealed:
Since I entered politics, I have chiefly had men's views confided to me privately. Some of the biggest men in the United States, in the field of commerce and manufacture, are afraid of somebody, are afraid of something. They know that there is a power somewhere so organized, so subtle, so watchful, so interlocked, so complete, so pervasive, that they had better not speak above their breath when they speak in condemnation of it.  (source)
The following video from THRIVE Movement, a documentary created by the heir to Proctor & Gamble, Foster Gamble, perfectly explains how this system works:
Who Is a Part of the Shadow Government and the Deep State?
Since the shadow government and the deep state are fairly broad terms to define the people and the corporations that control the government, they include a lot of people and a lot of corporations.
To begin, the shadow government includes billionaire families like the Rockefellers and the Rothschilds. The Rothschilds became very wealthy in the 1700s off the banking system, and then spread out all over Europe, gaining more power through other industries. The family also has strategic marital times to big names such as Du Pont, Hilton, and Guinness. However, the Rothschilds are most well-known for their control over the American Federal Reserve Bank, though they own countless big banks all over the world. Check out this CE article to further understand how big banks actually work and gain control over society.
The Rockefellers have their hands in practically every industry, including banking, health, oil, food, and more. Over a century ago, the Carnegie and Rockefeller foundations began to alter university medical curricula to reflect a greater focus on pharmaceuticals so they could increase their profits. They put their money into drug-based research and made that the main focus of modern day healthcare.
Since then, the Rockefellers and banking elite have been able to control and profit from the drug industry. The AMA, the largest association of physicians in the U.S., enforces the drug-treatment paradigm by heavily lobbying Congress and publishing one of the most influential journals, JAMA, which is largely funded by pharmaceutical advertisers.
Mainstream media networks are owned by fewer than five multinational corporations, and all of these corporations have ties to the Rothschild and Rockefeller families. The Rockefellers were also involved in the creation of the United Nations (UN), which you can read more about in our CE article here. This may not raise red flags to those who aren't familiar with the Rockefeller family, but consider this: The UN was created in 1945 as a result of World War 2. In practically every global conflict, something is created out of that conflict to give the illusion that whatever is created will solve it. Have you ever thought that the people who created the conflict are doing so so they can propose the solution in order to manipulate the population and gain further power?
George Soros is another key member of the shadow government, disguised as a philanthropic billionaire. His donations seem heartfelt and meaningful, but if you look a little closer, you'll realize that every donation he makes has an ulterior motive behind it, helping to secure his control over the political landscape and in turn profit from it. Similar to the Rockefellers and the Rothschilds, he has secured his political control all over the U.S. and in other places like Europe and holds many strategic investments, including in the DNC and in organizations that support the DNC. You can read more about George Soros in our CE articles here and here.
Many large corporations fall into the shadow government as well. SONY is one of these corporations, as the CIA and the government have strong ties to the movie industry. In a statement made last year, Wikileaks wrote: "The Sony Archives show that behind the scenes this is an influential corporation, with ties to the White House (there are almost 100 US government email addresses in the archive), with an ability to impact laws and policies, and with connections to the US military-industrial complex." You can read more about that in our CE article here.
The list of corporations that could be seen as members of the shadow government goes on and on: Exxon Mobil, Monsanto, Big Pharma companies, Corrections Corporations of America, Wall Street (Goldman Sachs, etc.), American Bail Coalition, other big oil corporations, big players in the factory farming industry, and more. Corporate members of the deep state or the Military Industrial Complex include big military contractors like Lockheed Martin. According to William Hartung, the Director of the Arms and Security Project at the Center for International Policy, contractors will "periodically intervene to try to stop practices that would make them more accountable."
How They Influence Legislation and Gain Control Over the Government
It's clear that corporations have a strong hold on government regulations; why else would chemicals be put in our food and the environment? Even the U.S. Environmental Protection Agency has strong ties to oil companies, despite the fact that they're supposedly the government agency that protects the environment (learn more here).
The simple answer to this question: money, the promise to gain more control over the population, and lobbying efforts. The shadow government can manipulate, or in some cases, create legislation through either close ties to politicians or even organizations like the American Legislative Exchange Council (ALEC).
ALEC is a conservative group comprised of state legislators and corporate leaders that allows corporations to help write, or in some cases, just hand over legislation that the "official lawmakers" can then take credit for and formally propose. ALEC has been responsible for numerous immoral bills including those that aim to lower minimum wage, suppress voter rights, pro-gun laws, ag-gag (animal cruelty) bills, and more.
The Center for Media and Democracy (CMD) conducted research into ALEC's funding while looking into Exxon Mobil and the company's wrongdoings regarding climate change denial. CMD found that 98% of ALEC's funding comes from private sources other than state legislators. This means that ALEC is basically entirely funded by global corporations, including Exxon Mobil.
Political satirist John Oliver explains this in detail below:
Lastly, another crucial way the deep state gains control over the public and the government is through false-flag terrorism. Yes, the government is involved with the creation of these terrorist attacks and the infiltration of other countries, but it's not just the U.S. government that profits off war and terror.
The subject of war and terror also relates to the New World Order, as this is often the overarching goal when it comes to the U.S. invading other countries or the elite creating chaos and terror in other countries.
The New World Order is the supposed goal of a handful of global elitists who are pushing for a one world government and a heightened national security state. This group, often referred to as the cabal/the shadow government/the deep state/the elite, has been using foreign threats to heighten security, strip us of our rights, and invade other countries. The entire world is practically covered with U.S. military bases and big banks owned by the Rothschilds, with the exception of only a few countries.
Why This Is Important Information
Many news organizations and people refuse to discuss the shadow government and the deep state, whether's that's because they fear the negativity surrounding the subject or because they're owned and funded by these groups of people.
Amber Lyon is a three-time Emmy award winning journalist at CNN who went on record stating that mainstream media outlets are routinely paid by the U.S. government as well as by foreign governments to selectively report and manipulate information on specific events. She has also admitted that the U.S. government has editorial control over mainstream media content.
This isn't anything new; the CIA's Operation MOCKINGBIRD is the government program referring to its interest and relations with mainstream media. MOCKINGBIRD stemmed from the CIA's forerunner, the Office for Strategic Services (OSS, 1942-47), which, during World War II, created a working relationship with journalists and psychological warfare experts operating primarily in the European theatre.
It's clear that the truth has been hidden from us for a long time, but it's crucial that we don't perceive this information as "scary," but rather as empowering. If we fear the shadow government and refuse to discuss them, then we're feeding into their perpetual control over the system. However, if we shed light on this subject and explain to others how our political system actually works, then real, sustainable change can actually occur. Democracy only gives you the illusion of freedom and "human rights," because only without an overarching, elite-serving government could you truly have these things.
David Icke Has Finally Revealed Reptilians Evidence!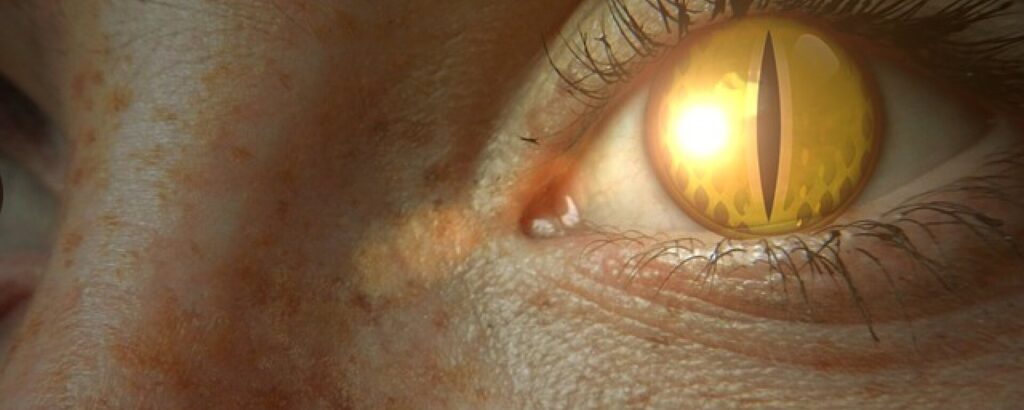 First things first! You need to learn about this world known theory that reptilians are mixed with people of the elite of our planet and they are ruling it by their desires.
Secondly, you need to know that this theory doesn't belong you David Icke but thanks to him, it has been made popular all around the world. And now, he claims that he has reptilians evidence and it is time for the world to know the truth!
We advise you to continue reading this text with an open mind and actually be amazed at how deep it really goes.
This all connects with Pope's Audience Hall which reveals designs and discoveries that have been made upon 10 years of research of the elite and the Illuminati. This hall is located in Vatican as you may know and it partially lies in Rome, Italy. This all may sound pretty normal to you but there is a great number of things that make this building strange.
The construction of the building is strong and made to last because the architect Pier Luigi Nervi has used reinforced concrete to design it.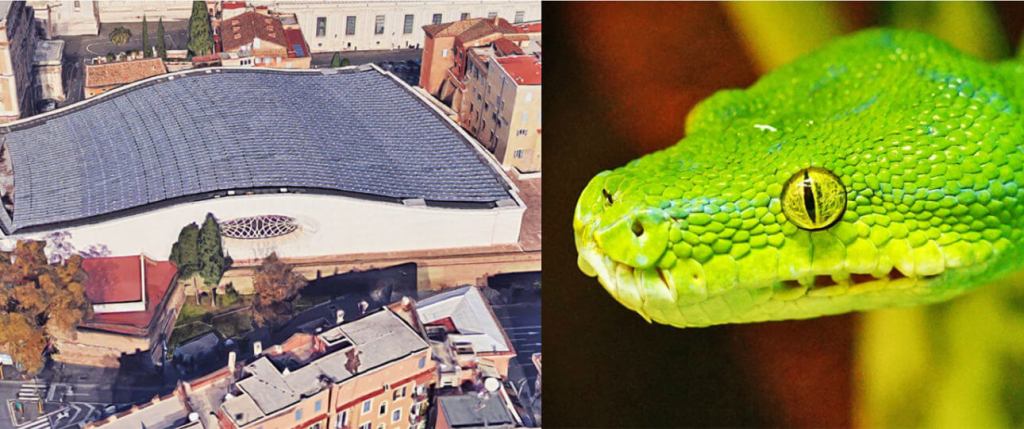 The simple form of the building that has a curve may not be that astonishing but what if you compare it with a head of a snake? The overall shape, the wide back, the rounded front and the curved top are exactly like the shape of a snake's head. Just look at the photos side by side and you will need no further explanation.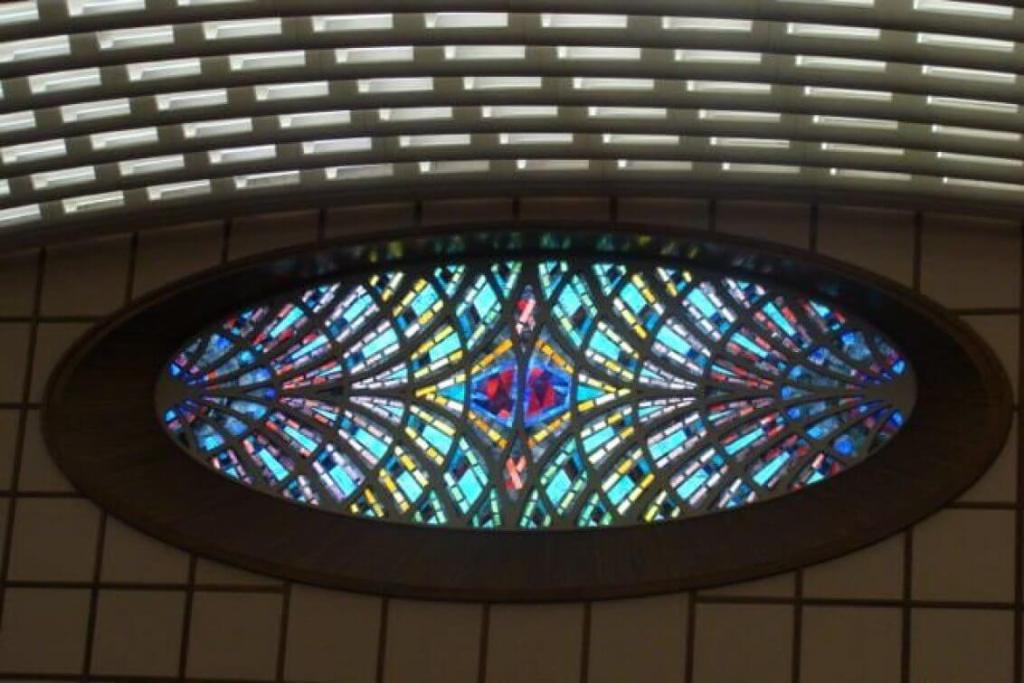 If you are still not convinced by looking at the window one by one, try looking them both from inside and be amazed! You are observing the stage and there are two reptilian eyes staring at you! Once you see it, it is kind of creepy.
Also, you should be able to notice the scale and the fangs now. In the middle of the stage there is a statue and on both of the sides, there are two sharp pointed fangs.
If you are not yet convinced just look at this photos side by side. The interior of the hall and a snake's head. The stage the eyes, you just can't deny these reptilians evidence.
Again, if you take a closer look at the statue, in the middle you will see Christ rising and if you just focus on the shape of his head you will be astonished. It is very difficult to see this from the front so you should take a left and then a right look. You will feel goosebumps when you see that his head is actually a head of a snake!
Just think about this and try to figure out the reason for such metaphor of a building and a snake? The craziest thing about it is that when the Pope is speaking from the stage, it looks like the snake is speaking! Wow.
Aliens, UFO bases, Nazi Bases, or Trapped Fallen Angels?
Antarctica is most likely the whitest region on earth, with a ridiculous amount of ice that is too harsh humans. Yet, this white mass might be burying some of the darkest mysteries about the world. Every day, more research is being done about this place and what secrets it holds.
Antarctica has been home to a lot of mysteries for long. For one, we have the incident of Operation Highjump.
It is believed by some that about 250,000 senior officers belonging to the Nazi Party managed to escape in U-boats from Germany towards the end of the Second World War.
Some even believed that Hitler was one of the escapees.
If those many people ran away during a war that got the whole world at attention, where would they have escaped to?
Some say it must be Argentina, but is this really feasible? 250,000 men can't be hidden in plain sight…
Unless we are talking of the plain rarely visited by humans. Deep in Antarctica.
According to some theories, the German Nazi had been building powerful weapons here at their secret base in Antarctica. These weapons are well ahead of their time, with possible help from alien intervention.
This would seem far-fetched until you consider what happened just before the Second World War ends. The United States decided on a huge expedition to Antarctica while the war was still going on. This expedition is known as Operation Highjump.
Expeditions are not a new thing, but why then?
Maybe more surprising is the number of U.S. personnel and machinery on this expedition. Over 4,000 U.S. personnel led by Adm. Richard Byrd on dozens of aircraft and ships went on this expedition.
No other U.S. expedition to Antarctica had been so massive.
Even if there is a hurry to dominate this place, is there something in particular to dominate?
Wait for it.
This expedition was supposed to last for 6 – 9 months. After just one month, the expedition was ended abruptly, and it had nothing to do with the cold.
According to a report by the Chilean Press, there is a high probability that there were other more powerful people waiting.
Many conspiracy theorists today believe they had been bombarded by artillery, forcing them to retreat after sustaining heavy casualties.
From what must have happened there, the personnel on the expedition couldn't have had a chance. It was a massacre.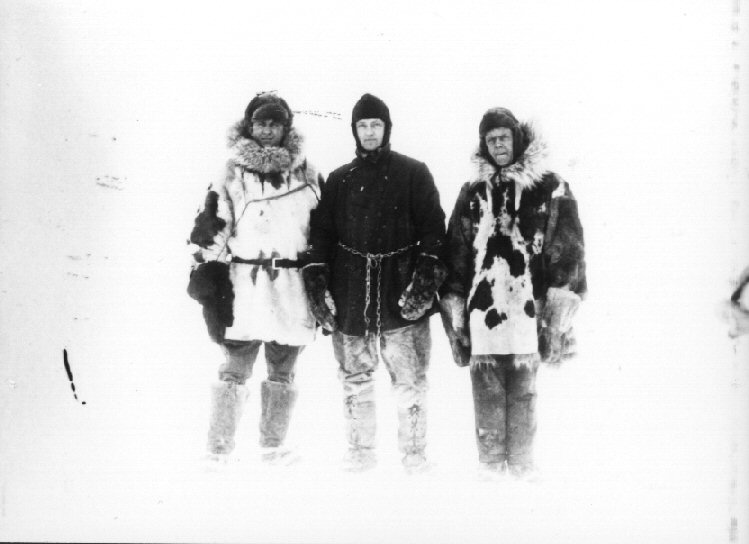 Even though the U.S. would not confirm this, Adm. Richard Byrd was quoted in the Chilean Press talking about how they were confronted by a new enemy that "could fly from pole to pole at incredible speeds."
This could only have been or at least inspired by alien technology. As at that time, it was basically impossible to travel at such speed.
But this was not just about Byrd. There are several other reports of pilots who saw flat disc-shaped UFOs chasing them, even though they were not shot at.
These pilots also reported how their planes were being followed by balls of light. Yet, even though these UFOs, which the pilots called "foo fighters," didn't attack them, it somehow was able to disable the pilots' plane' bombing capabilities.
According to the United States, all these didn't happen. Only one plane crashed, killing 3 pilots. If this were true, was that why the expedition was canceled?
And, let's say it wasn't true. Who was behind those UFOs?
Could it have been the German or were those extraterrestrial?
There seemed to be more to Antartica, any way you look at it.
Speaking of extraterrestrials, the more Antarctica is examined, the more the mysteries that crop up.
An example is the huge electromagnetic anomaly that was detected by NASA satellites in 2006. This anomaly wasn't lying on the surface either. It was buried deep underneath 151 miles of ice. What a beautiful way to confuse researchers. Over a decade later, they are still left with questions.
But then, turning to an ancient scroll dated millennia ago, the Book of Enoch, some interesting passages seemed to have something to say about this.
Enoch was the man who was reported to have escaped death. He was the great great grandfather of Noah.
He wrote about how he was taken to the place where the corrupted angels who disobeyed God and came to earth were imprisoned.
In his book, he had talked about the 200 fallen angels who had lived among men, teaching men advanced technologies for their time and sleeping with the women and fathering the Nephilim, thereby genetically modifying men and leading mankind astray.
The book talked about where they were imprisoned, until the appointed day. This place was supposed to be lit by the sun both during the day and at night.
In his words, [the Sky] was burning day and night.
As it turns out, this fits perfectly with the Southern Hemisphere during the summer season in Antarctica. At this time, there is daylight for 24 hours.
This phenomenon, known as Aurora Australis, or Southern Lights, can be visible from high southern latitudes in Antarctica, Australia, New Zealand, Chile, and Argentine.
Let's say that was a coincidence. Enoch went further in his book by mentioning "seven mountains of precious stones, three towards the east and three towards the south." This is where it gets more interesting. Mt Vinson fits the description of the central mountain. After all, it is the highest mountain in Antarctica.
As for the other six, there were there, just not aligning as specified. This could signify that there had been a shift in the Earth's axis of rotation.
This is not uncommon. These shifts are known to cause such calamities as floods and tectonic events.
Then, it gets even more interesting.
If we consider the research conducted by Sir Charles Hapgood, in which he proposes that the last pole shift could have happened about 11,000 years ago, just at the end of the last ice age, we can begin to question if this has any relevance to the biblical flood.
This would perfectly explain why these angels would be moved at this time and imprisoned. It would place their whereabouts firmly somewhere in Antarctica.
Could they be imprisoned at the summit of the gigantic Mt. Vinson or could they be hidden right under the 151 miles of ice mentioned earlier?
While these are exciting thoughts, there is really no solid proof of this, but we can continue to dig more. A journey of 151 miles has to start with a question.
References:
NASA scientist admits that aliens have already visited Earth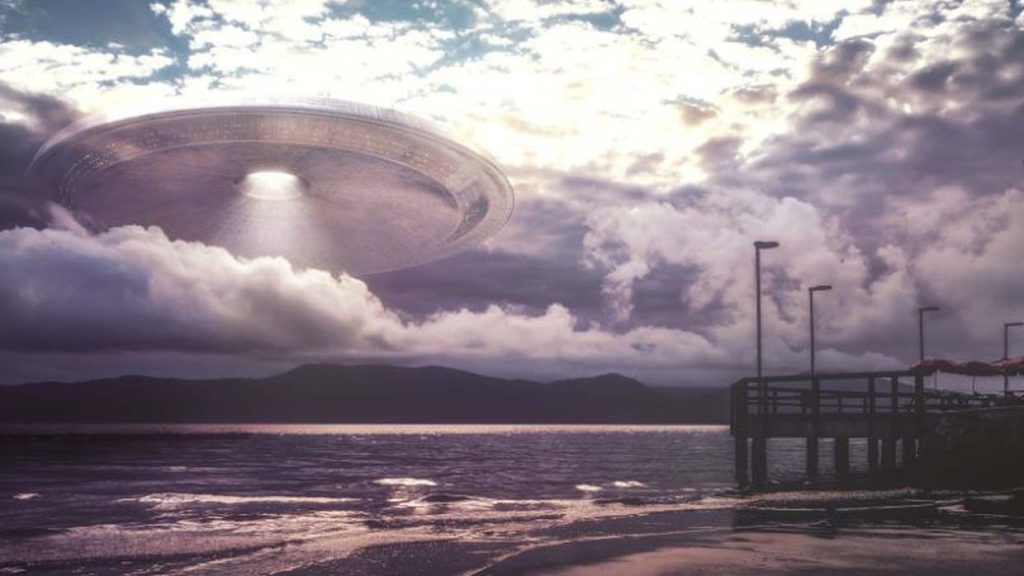 For all we know, we are alone in the universe. Earth is the only planet inhabited by life, and human beings are the only intelligent beings. Of course, this is what scientists tell us, however, there are many who believe that there have already been contacts with beings from other worlds. There is Area 51, the base of the Air Force in Nevada, where the US government allegedly stores extraterrestrials in freezers. And there was a mysterious incident in Roswell, New Mexico, in 1947, and mutilated cows in Colorado.(aliens have already visited Earth)
Although it can be said that the idea that there could be other creatures in the universe has existed since, at least, the fifth century BC, when the Greek philosopher Democritus postulated "innumerable worlds of different sizes" , and not all were lifeless. Four hundred years later, the Roman poet Tito Lucrecio Caro wrote about "other worlds" with "different tribes of men and wild beasts"".In the seventeenth century, the German astronomer Johannes Kepler wrote of a trip to the moon in which travelers encountered creatures resembling reptiles.(aliens have already visited Earth)
At the end of that century, the Dutch mathematician Christiaan Huygens wrote a book that speculated about the conditions of other planets and concluded that some of them had to harbor life. Pointing his telescope to Mars in 1894, the American astronomer Percival Lowell saw a network of what he thought were channels, structures so elaborate that they could only have been built by beings with intelligence.
And it would not just be stories and theories from the past, as some researchers are taking that possibility seriously and are tracking beyond our planet for evidence of extraterrestrials. But the last thing we would expect is for a NASA scientist to reveal that it is possible that we have already been visited by civilizations from other worlds.(aliens have already visited Earth)
Extremely intelligent super-small entities
In new research , Silvano P. Colombano, a professor and scientist working in NASA's Division of Intelligent Systems, has revealed that extraterrestrial life may already have visited Earth . He also assures that it is possible that it is very different from what humanity is used to, the carbon-based organisms that are currently found on our planet, reports MailOnline .
"I simply want to point out the fact that the intelligence we could find and could choose to find us (if it has not already done so) may not be produced at all by carbon-based organisms like us," Colombano wrote in a document.(aliens have already visited Earth)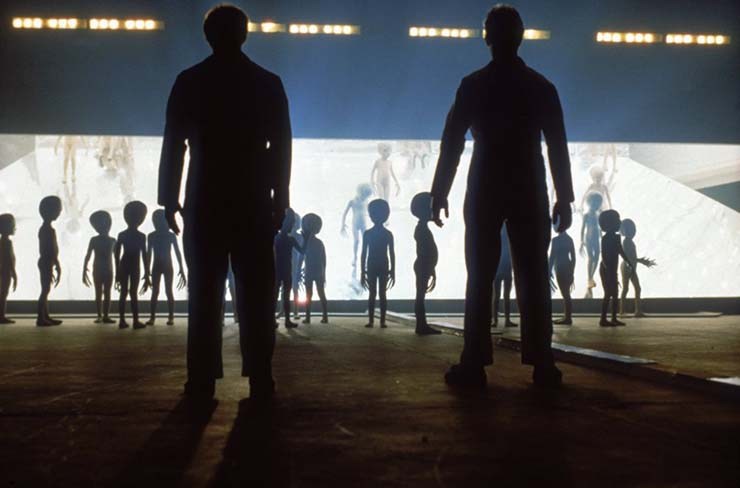 Colombano added that scientists should revisit the assumptions, from the life of an extraterrestrial to its height since the size of an intergalactic explorer could be that of an extremely small super intelligent entity .
"Our typical lives would no longer be a limitation (although even these could be dealt with multigenerational missions or suspended animation), and the size of the 'explorer' could be that of an extremely intelligent super-intelligent entity ," Colombano added.(aliens have already visited Earth)
But Colombano goes further, assuring that the aliens may have discovered a technology that humans can not yet understand , which makes missions such as interstellar travel possible.
"If we adopt a new set of assumptions about what higher forms of intelligence and technology we could find, some of those phenomena could fit with specific hypotheses and we could start a serious investigation , " suggested the NASA scientist.
Even so, the scientist admits that interstellar travel could be an unbreakable barrier, in a lapse of thousands of years, although he added that it could be possible depending on what we assume about various life forms.
"Taking into account also that the technological development in our civilization began about 10 thousand years ago and has seen the emergence of scientific methodologies only in the last 500 years, we can suppose that we could have a real problem to predict the technological evolution even during the next a thousand years, "he concluded.(aliens have already visited Earth)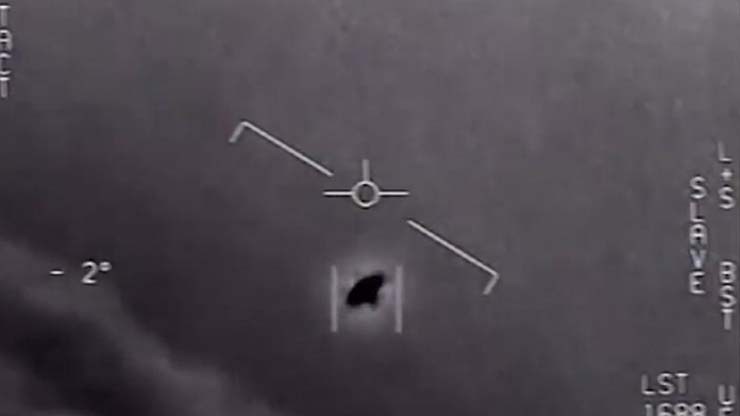 And if someone thinks that Colombano, who has a doctorate in biophysical sciences, has ended his surprising study, he is very wrong. In addition, he has called on other scientists to seriously investigate UFO sightings . And this is precisely what the experts in the field of ufology have been requesting. But what is most striking is that it is a NASA scientist who makes this revelation and call to his colleagues.
Are they preparing us for extraterrestrial contact?