Amazon Was Spotted Using a Self-Driving Truck to Haul Cargo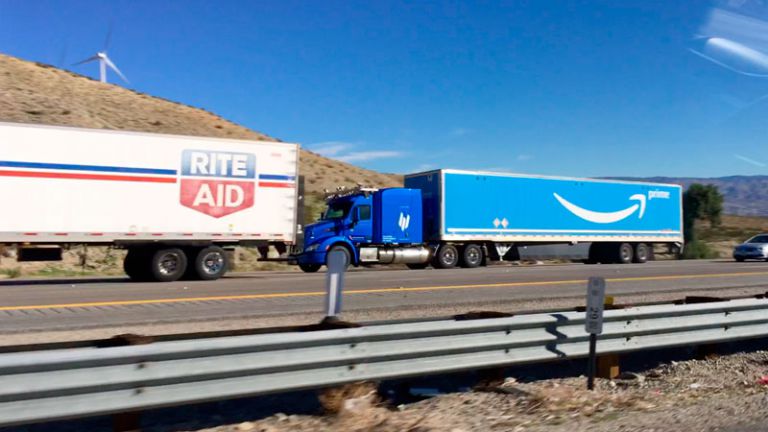 They See Me Haulin'
On Jan. 25, a Reddit user posted a photo of a self-driving truck pulling a trailer emblazoned with Amazon's Prime logo.
"Saw this on the I-10 today," the user wrote. "Is amazon making driverless trucks?"
Almost a week later, CNBC reported that Amazon is, in fact, using tractors created by self-driving truck developer Embark to haul cargo — and the truck spotted last week could be the first of many.
No Secret
The CNBC article claims the publication "has learned" about Amazon's use of the Embark technology, but it wasn't clear whether its knowledge was based strictly on the Reddit photo or some additional insights.
Neither Embark nor Amazon would comment to CNBC about a deal between them, but they didn't deny it either. And in any case, the Embark logo is featured prominently on the tractor, and it's impossible to miss the giant Amazon logo on the trailer.
Autonomous Future
As for what the companies would say when questioned, Embark's CEO Alex Rodrigues told CNBC, "Embark moves freight for a number of major companies on the I-10, however we cannot discuss any company specifically as our relationships are confidential."
"We are always innovating and working with innovative companies to improve the customer experience and safety of our team," an Amazon spokesperson told CNBC. "We think successful over-the-road autonomy will create safer roadways and a better work environment for drivers on long-haul runs."
So, while we don't know if this is the only Embark tractor hauling Amazon cargo or if more are already on the road, that second part of Amazon's comment seems to imply autonomous shipping is poised to play a major role in the company's future.
The City of Oakland Votes to Ban Facial Recognition
Opt Out
On Tuesday night, the city council of Oakland, California voted to ban the municipal use of facial recognition technology within its borders.
That makes Oakland the third U.S. city to ban the high-tech surveillance tool and the second to do so in the Bay Area, according to CNET. San Francisco, California banned facial recognition in May and Somerville, Massachusetts followed suit in June. It's a trend that shows that the people of Silicon Valley are increasingly uncomfortable with the creepy tech developed right in their own neighborhood.
Unproven Tech
Rebecca Kaplan, president of Oakland's city council, argued that facial recognition technology was neither sophisticated enough nor properly regulated to be placed in the hands of police and other law enforcement agencies, per CNET. She also cited how the technology has been used to target minorities and other vulnerable populations.
Oakland police pushed back against the proposed ban, arguing for a watered-down version that would still allow some applications of the technology, according to CBS SF. But the city council went with the original, more restrictive version.
Technically, a final vote with the Oakland City Council is scheduled for September 17, but given how this first vote passed unanimously, it seems likely that the full ban will go into effect.
READ MORE: Facial recognition banned in another city [CNET]
The first photograph of quantum entanglement has been captured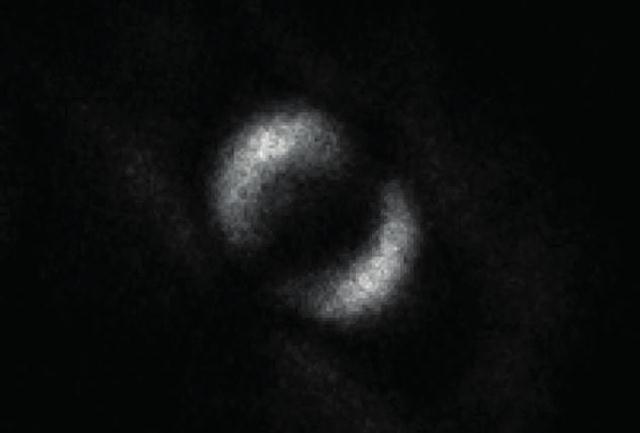 One of the most enigmatic and fundamental phenomena of nature quantum entanglement has been portrayed for the first time.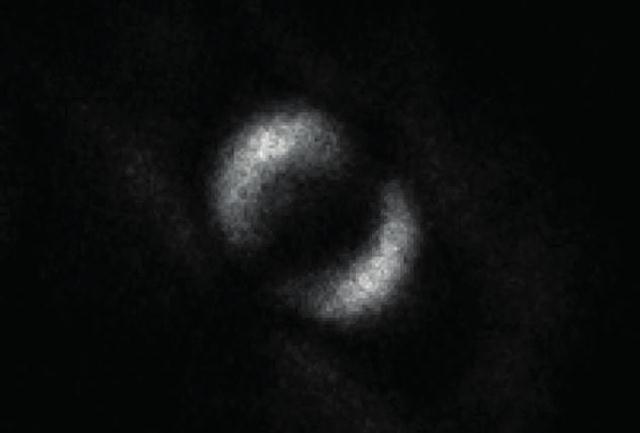 The phenomenon was a headache for Albert Einstein himself, who characterized it as a "spooky action" because it violated the universe as we know it. It is called quantum entanglement and it happens when two particles separated from each other by a monstrous distance are able to communicate and interact without there being anything, no transmission channel, between the two. This means that if the state of one is altered, the other particle, perhaps millions of kilometers away, will respond in the same way.
Now, a team of physicists from the University of Glasgow has managed to obtain the first visual evidence of this puzzle of quantum mechanics. To do this they created a system that triggers a stream of interlaced photons from a quantum light source to non-conventional objects; which at the same time is reflected in liquid crystal materials that change phase when the photons pass through them.
"The image we have managed to capture is an elegant demonstration of a fundamental property of nature, observable for the first time in the form of an image," explained Dr. Paul-Antoine Moreau, head of the research, in the published study.
"It's an exciting result that could lead to new advances in the emerging field of quantum computing," he concluded.
Source: BBC.
Tesla Announces Electric Pick-Up Truck That Will Cost Under $50,000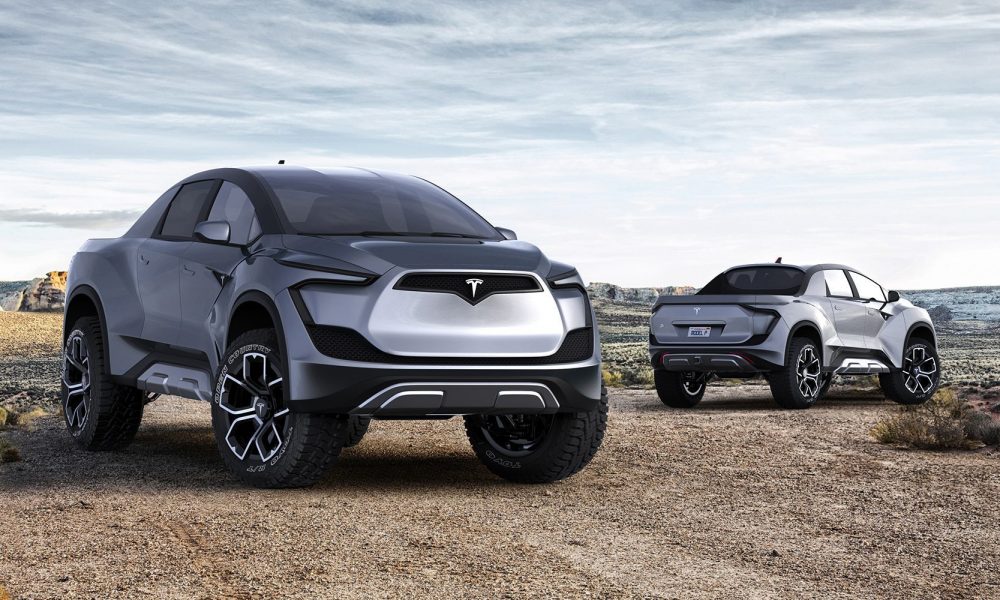 Billionaire genius Elon Musk has caught the world's attention yet again, with a new announcement from Tesla. The electric car company will soon be releasing an electric pickup truck. Tesla CEO Elon Musk spoke about the forthcoming truck in a recent appearance for the "Ride the Lightning" Podcast.
"Will be a better truck than an F-150 in terms of truck-like functionality, and be a better sports car than a standard [Porsche] 911. That's the aspiration," Musk said.
The price is also far lower than what most people would expect from Tesla. Musk says that the starting price for the vehicle will be less than $50,000. The vehicle might even end up being cheaper than some F-150 models, considering that they can range anywhere from $28,000 to over $67,000.
Tesla's new pick up truck will also be cheaper than the other electric truck that is set to appear on the market soon, the $69,000 pick up that is being released by Rivian next year.
"It just can't be unaffordable," Musk says.
According to Tesla, the new pickup truck will be similar to the Ford F-150, which is the country's top rated truck and one of the best selling vehicles in the country for decades. As usual, Musk's critics believe that he is trying to accomplish the impossible, and even supporters of Tesla are still skeptical.
Brett Smith, the director of propulsion technologies and energy infrastructure at the Center for Automotive Research, told CNBC that it "will be very challenging," for Musk to meet all of his goals in this project.
"I have no doubt that they can build a pickup truck that has much better handling than the current F-150," Smith says. However, he also cautions that "You're never going to get a vehicle that can do everything well."
Smith and other experts fear that the truck may fall short in its ability to handle off road driving and heavy cargo hauls as well as a traditional pick up truck would, especially with the high performance sports car capabilities of a Porsche 911.
"The physics don't work there… But can it be a really great-performing, road-driving vehicle? Sure," Smith said.
"Tesla has proven time and time again that they can do some really great things with products, and they've proven again that it can be hard to deliver on some things. So, I think what he said was a good benchmark to shoot for, [but] the reality is probably going to be much different," he added.
Tesla also has a semi-truck on the way as well. The company expects that the truck will have a 500 mile (805 km) range on a full charge. These vehicles are expected to have a price range of anywhere between $150,000 and $180,000.
On March 7, 2018, Musk announced that the Semi was being tested with real cargo, hauling battery packs from Nevada to California.
The first pre-orders came in the day of the press conference and in the Tesla earnings call for the first quarter of 2018, Musk said that there were about 2,000 total pre-orders of the Semi.
As with the recent pick up truck reveal, critics of the semi truck argued that it would be extremely difficult, if not impossible for an electric vehicle to handle the kind of long haling of heavy materials that traditional semi trucks can. However, Musk has surprised his critics before, and it seems like these products are very close to reaching the market.
Numerous other companies are also developing electric trucks that will be competing with Tesla for market share. These companies include BYD Company, Cummins, Daimler AG, Einride, Kenworth, Nikola Motor, Proterra, Inc., Xos Trucks, VDL, Daf trucks, Toyota, Uber, and Volkswagen.
Last year, Musk posted a series of Tweets pointing out how media organizations have an obvious incentive to give bad press to electric cars and alternative energy in general.
Musk was unforgiving towards the mainstream media in his epic Twitter rant, calling them hypocrites and saying that the public no longer trusts them. He said that he doesn't advertise for Tesla, his electric car company, which means that he contributes no money to the media, who depend on advertising dollars to stay in business.
The holier-than-thou hypocrisy of big media companies who lay claim to the truth, but publish only enough to sugarcoat the lie, is why the public no longer respects them https://t.co/Ay2DwCOMkr

— Elon Musk (@elonmusk) May 23, 2018
Problem is journos are under constant pressure to get max clicks & earn advertising dollars or get fired. Tricky situation, as Tesla doesn't advertise, but fossil fuel companies & gas/diesel car companies are among world's biggest advertisers.

— Elon Musk (@elonmusk) May 23, 2018