Amazing underwater video shows a whale using bubble nets as hunting traps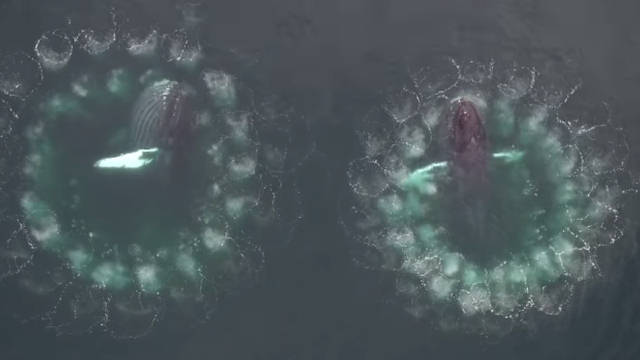 Did you know that some cetaceans use "nets" to catch their food? A good example is humpback whales or yubartas, whose size can reach 16 meters long. These whales dive and swim in circles around their prey, blowing bubbles as they do. The underwater footage shows a whale using bubble nets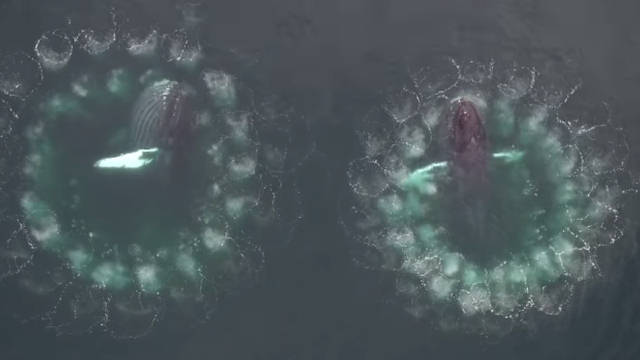 The resulting structure emerges forming a column of fish traps, allowing other members of the group to swim from below, with their mouths open, through the cylinder of bubbles to enjoy a delicacy.
The scene is captivating and fascinating to watch, and now scientists have recorded it on camera from an unprecedented angle which clearly shows whale using bubble nets.
In addition to the aerial view provided by a drone, where one of these humpback whales is seen creating the bubble trap, marine biologists at the University of Hawaii in Mānoa mounted cameras and sensors on the animals, using suction cups to collect data about this fascinating behaviour.
«We have two angles. The drone view shows us the networks of bubbles and how they emerge to the surface, while the cameras in the whales show us everything from their perspective, " explains marine biologist Lars Bejder . "Together they offer us amazing material."
Migrating yubartas visit Alaska to feed during the summer, before returning to warmer waters near Hawaii for winter, where they reproduce and breed the calves. During this last period, the whales do not eat, so they need to store large reserves of Alaskan krill to support themselves.
What is fascinating about bubble networks as a method of feeding is that it seems to be a learned behavior. Not all humpback whales hunt in this way, and those that do have varied techniques. It is also a cooperative task, where these cetaceans work together to ensure that everyone receives their ration.
The number of humpback whales has increased after the 1985 commercial hunting ban, and they are no longer considered endangered. However, in the last five years, there has been a substantial decrease in sightings of these animals. The research that recorded the videos is part of an attempt to find out why, the potential causes being changes in the food population, anthropogenic impact on their habitat and climate change.
"We are watching how these animals manipulate their prey and prepare them for capture. The films we achieve allow us to have data that we lacked before, "concludes Bejder.
Source: ScienceAlert
Preschooler raised 200 thousand dollars to save animals in Australia
Owen Collie is only 6 years old, he lives with his parents in Massachusetts, USA. While in kindergarten, he found out about Australia's terrible fires causing millions of animals to die. The boy felt sorry for the koalas, kangaroos, dingo dogs and other animals of this continent, so sorry that he asked his mother how can these poor animals be helped? 
But his mother did not know the answer, although, after thinking, she offered her son a very interesting project to save Australia's nature. They began to sculpt clay koalas and send souvenirs to anyone who wants to financially help animals in Australia. To do this, it's enough to buy a clay figure for $ 50, that is, to donate such an amount to a noble cause.
The project went online and was successful, probably, first of all, thanks to the boy's craving to help the poor animals. Now Owen masters one clay figure in 4 minutes, it takes about 20 minutes to roast it in a special furnace, and then these small souvenirs are sent by mail to everyone who has expressed a desire to participate in this amazing project.
And there were a lot of people willing to give. In the first week only, the Collie family raised 200 thousand dollars to save the nature of Australia. And this project is ongoing, a project initiated by the most ordinary kid from the USA. Or maybe this kind boy is not quite ordinary, do you think?
New unknown viruses have appeared on a Tibet glacier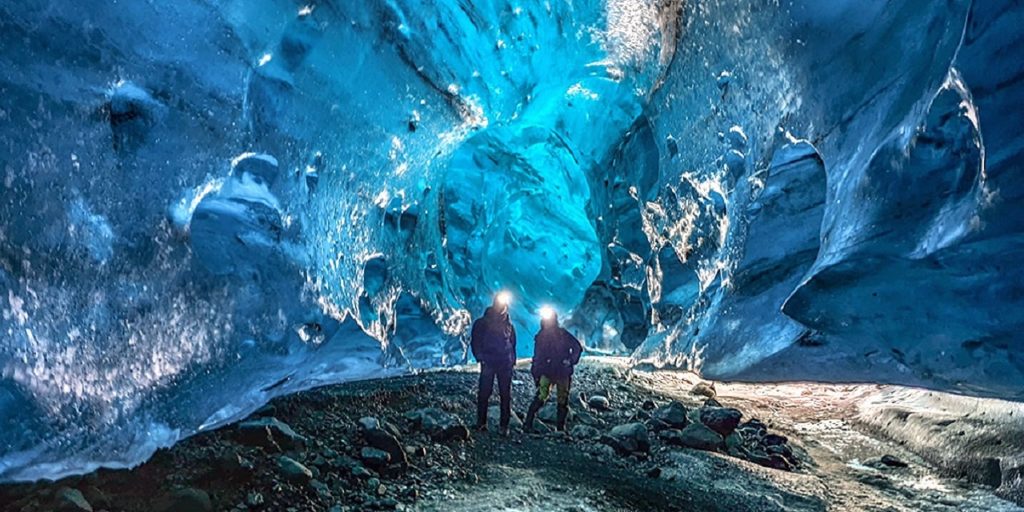 Unknown viruses from Earth's ancient past have been found in the Tibetan glacier, which poses a risk if these viruses reach the atmosphere.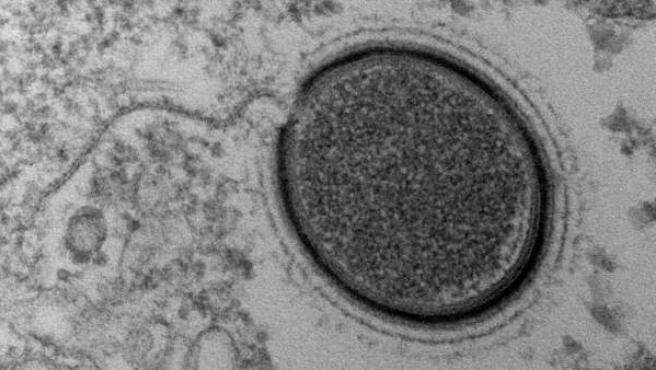 As the climate of our planet seems to be getting warmer, melting glaciers can lead to the appearance of previously unknown pathogens.
These agents remain inactive in the ice but do not die, scientists warn.
After examining a couple of ice cores extracted from an ancient glacier located in the Tibetan Plateu, a team of US scientists discovered about 33 viral populations.
And of those 33, 28 of them had never been seen before, according to Live Science.
The researchers warned that as glaciers around the world decrease, this trend could lead to the loss of such "microbial and viral archives" that offer a unique insight into the "climatic regimes" passed from Earth.
"However, in the worst case, this melting of ice could release pathogens into the environment," they say.
The study of the viruses in question is complicated by the fact that the two ice cores, originally extracted in 1992 and 2015, can easily become contaminated with bacteria.
"This study establishes ultra-clean microbial and viral sampling procedures for glacier ice, which complements the previous decontamination methods on silica and expands, for the first time, clean procedures to viruses," the scientists wrote.
"The application of these methods to glacier ice confirmed previous common microbiological findings for a new ice core climate record."

"It provides a first window to viral genomes and their glacial ice ecology across two time horizons, and emphasizes their likely impact on abundant microbial groups."
ESA launches space mission to measure Earth's climate change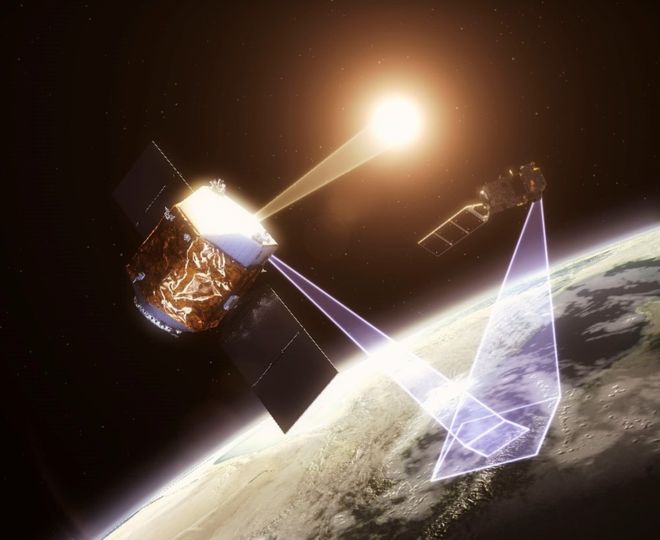 The European Space Agency (ESA) approved a new mission that aims to measure the climate changes that are happening on Earth. Its main objective will be to provide an accurate measure of the light reflected on Earth.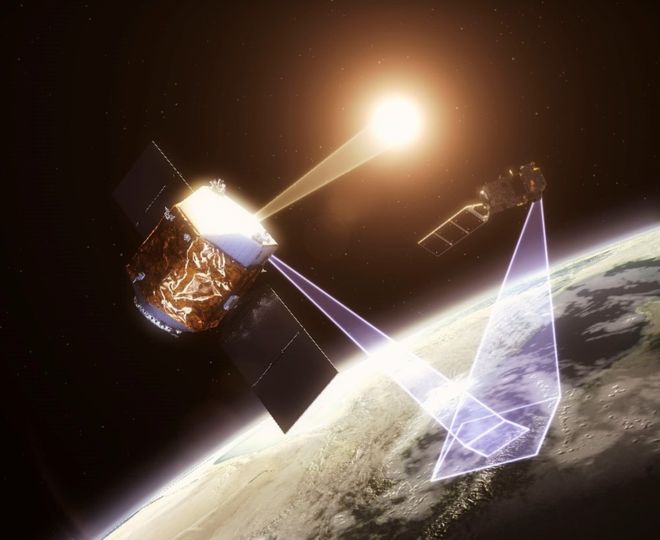 Known as Traceable Radiometry Underpinning Terrestrial- and Helio-Studies (TRUTHS), the mission was approved by ESA after a meeting with scientists and engineers from its member states.
The scientific aspect of the mission will be addressed by the National Physical Laboratory (NPL) of Great Britain, which plans to equip the TRUTHS satellite with an instrument known as a cryogenic radiometer. This device is used to accurately measure the intensity of a light source.
Using this instrument in conjunction with a hyperspectral camera, TRUTHS will measure how much light is being reflected on the Earth's surface. This includes the planet's oceans, deserts, snow fields and forests.
As the data that will be collected by TRUTHS will be the first of its kind, it will serve as a standard for Earth's reflectivity. They can be used and compared with new data that will be collected in future missions 10 to 15 years from now.
According to the scientists, the information that will be collected by the TRUTHS satellite may help policy makers to approve plans and regulations aimed at environmental issues.
By having a clear idea of ​​the amount of light reflected on Earth, scientists will be able to monitor the planet's climate fingerprint. Specifically, they will be able to measure the heat radiating from the planet. Future missions can use TRUTH data to check changes in Earth's climate.
Professor Nigel Fox of the NPL said in a statement, according to BBC:
In doing so, we will be able to detect subtle changes much sooner than with our current observation system.

This will allow us to restrict and test climate forecasting models. Therefore, we will know earlier if the predicted temperatures that the models are giving us are consistent or not with the observations.
The TRUTHS mission does not yet have an exact launch date, but officials from ESA member states plan to deploy it sometime in 2026.