All climate change models show that disaster is approaching rapidly. But why?
There are dozens of climate models, according to which warming due to climate change on our planet will lead to an increase in temperature by 3 ° C.
It is important to understand that this is a catastrophic forecast. At first glance, a slight increase in temperature will lead to flooded cities, disruptions in agriculture and deadly heat. At the same time, in almost all complex climate models, gloomy stability is observed, which lasted until the last year. So, slowly and imperceptibly, some models began to show a significant increase in temperature. Scientists who honed these systems used the same assumptions about greenhouse gas emissions as before, but this time the results were much worse. Some models predict a temperature increase of at least 5 ° C.
Scenario of impending disaster
According to Bloomberg, researchers have begun collecting data, but this process will take several months at best. The reason for concern is that these same models have successfully predicted climate change for half a century. The results obtained are still consistent with all the main scientific, political and private climate goals and discussions, including the sixth encyclopedic assessment of the UN Intergovernmental Panel on Climate Change (IPCC), which will be published in 2021. So far, the situation is such that if humanity does not take any action on climate change, we will have less time to avoid the worst consequences.
Nevertheless, some researchers are convinced that there is a high probability that the models show incorrect results or they were incorrectly decrypted. Uncertainty about how to read models highlights one of the central issues of climate change. On the one hand, politicians and members of the public are turning to scientists to learn how to prevent devastating droughts, heatwaves and warm winters. However, there is no single answer to the question of how soon these or those changes will occur. Using climate models, researchers test ideas about the effects of melting ice cover, soil and cloud moisture, and other factors. There are currently over a hundred models used to predict the relationship between carbon dioxide and warming,

A gap created by running water at the edge of the Aletsch Glacier, near Bettmeralp, Switzerland
Creating climate models that perform extremely complex calculations takes a huge amount of time. It is necessary to take into account a large amount of data that interact with each other and to make corrections in the early stages for troubleshooting. All existing climate models do not take into account permafrost thawing. And this, as you can guess, is a big problem. Last year, models that are used at major climatological institutes in the world began to show unusual data. The cause of what is happening remains unknown.
Hot models
In general, up to one fifth of the new results published last year showed an abnormally high sensitivity to climate. However, in order to say with certainty whether all these gloomy forecasts are valid, more research is needed.

Climate models predict a very hot future
If consensus is still reached on new higher scores, this could have a real impact on the actions of governments and enterprises around the world. Recall that the 2015 Paris Agreement requires countries to reduce emissions of harmful substances into the atmosphere so that the global temperature does not rise above 1.5 ° C. But the schedule by which the world agreed to act in the name of this goal was partly made up of the same climate models that currently give higher ratings. And this may mean that the goal stipulated by the Paris Agreement is already unattainable.
Today, the challenge facing researchers is to find out what results such changes in climate models can lead to. In the next, researchers who are working on creating climate models and authors of UN reports on climate change will try to get a general picture that we will not know about before 2021.
How much snow has melted due to record high temperatures in Antarctica?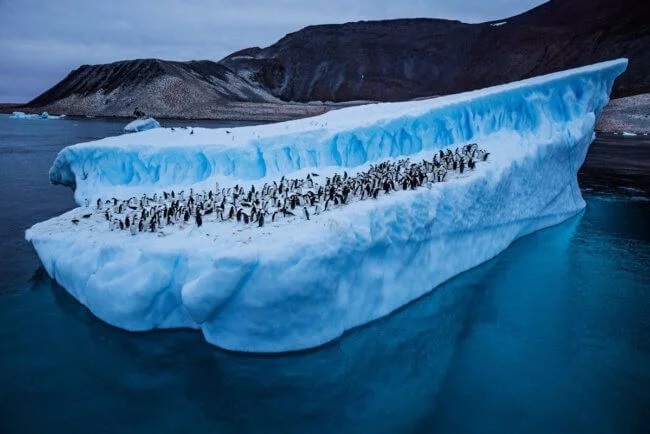 Antarctica has long been considered the coldest place on our planet, but now it cannot be called that. It is believed that the average annual temperature on a snowy continent should be approximately -57 degrees Celsius.
However, on February 6, 2020, the territory of Antarctica was in a fixed record high air temperature of 18.3 degrees Celsius. These data were provided by employees of the Esperanza research station, which is located in the far north of the Antarctic Peninsula. Warm weather lasted about a week and it provoked the melting of a fairly large amount of snow. The effects of record air temperatures are especially noticeable on Eagle Island, whose snow cover has melted greatly.
The consequences of warming in Antarctica were described in the scientific publication Sciencelert. Eagle Island is located near a part of the Antarctic Peninsula, referred to as Graham Land. At the end of 2019, the island was covered with snow and ice, but now, due to the sudden warming of the air, it looks like an ordinary patch of moist land with snowy patches. In addition, ponds formed from melted ice in its center, which cannot drain into the sea.
The effects of warming in Antarctica
The effects of an increase in air temperature in Antarctica are clearly visible in the images sent by the Landsat 8 satellite. They clearly show how, in just a dozen days, Eagle Island lost a huge part of the ice cover. It is reported that during this short period of time the island lost about 10 centimeters of snow and ice. According to glaciologist Mauri Pelto, who has been studying natural ice for many years, melting of ice and snow in such a speed has never been observed in Antarctica. At least, he had not yet encountered such phenomena.
As a rule, the ice of Greenland melts most and most noticeably. We were made sure about this fact  back in 2015, when a group of scientists led by Eric Rinho from the University of California came to this conclusion. Moreover, some scientists are confident that due to the gradual increase in the temperature of the Earth's air, Greenland may soon completely lose its ice cover. This threatens that the level of the oceans will rise dramatically, which will harm both people and animals.
Glaciologist Mauri Pelto also emphasized that it was scary not that the ice on Eagle Island had melted so quickly, but that such events were happening more and more often. The previous temperature record in Antarctica was recorded on March 24, 2015, when the air warmed up to 17.5 degrees Celsius. In 2020, the air temperature was as much as 18.3 degrees Celsius. What surprises will be presented to us by nature in the future, no one knows. Perhaps we are waiting for new temperature records, and the melting of ice and snow on Eagle Island is just nothing compared to what is coming.
In general, scientists from the University of California at Davis believe that nothing good awaits people in the future. According to them, humanity will boil alive, like "frogs in boiling water."
An engineer who believed in the theory of a flat earth died when his rocket was launched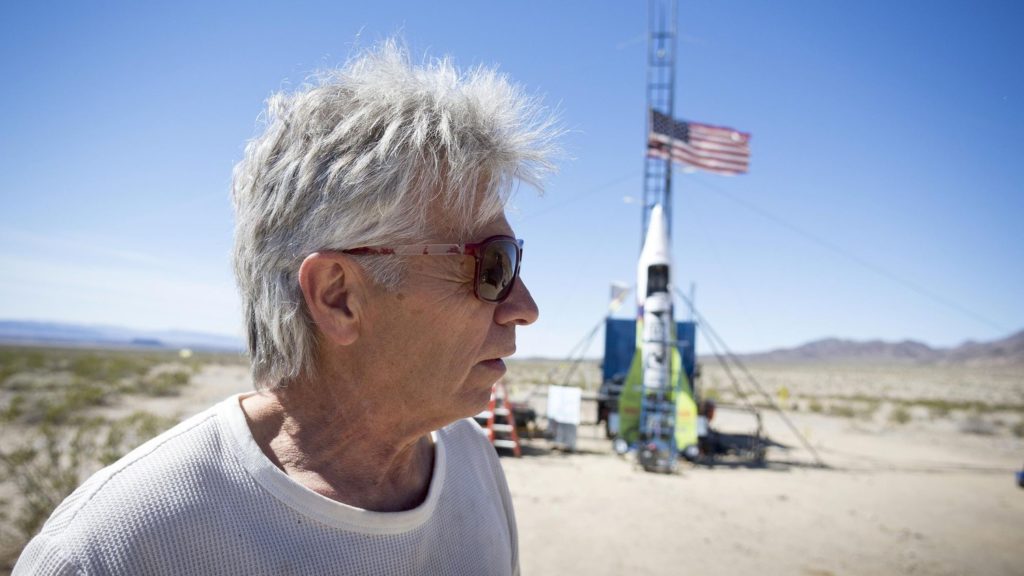 Mike Hughes, nicknamed Mad Mike, a well-known amateur engineer flying on makeshift rockets, died during one of his experiments on Saturday in the United States, the Los Angeles Times reported citing his agent.
Mad Mike was remembered by the general public for his faith in the theory of a flat Earth. In 2018, he told the Associated Press that the Earth was "Frisbee-shaped" and that he intended to fly into space to make sure it was.
On Saturday, Hughes planned to climb five thousand feet on his makeshift desert rocket near the town of Barstow, California. The event was supposed to be shown in the special program "Home Astronauts". 
The video of spectators who arrived to watch the launch captures the launch of his rocket, the parachute that did not work on time and the fatal fall of the amateur astronaut.
Mike's agent suggested that Mike might have lost consciousness during the launch of the rocket and as a result did not activate the parachute. He fell 2600 feet from the place where the rocket was launched.
It is worth noting that Mike was going to launch his home-made steam rocket in August last year, but as a result, his plans were postponed.
For decades, Hughes has performed tricks from jumping in a limousine over long distances to flying on rockets made from improvised materials. In 2018, Mike's rocket rose to a height of 1.9 thousand feet and then landed in the Mojave Desert.
How our planet appeared: an unexpected scenario of the origin of earth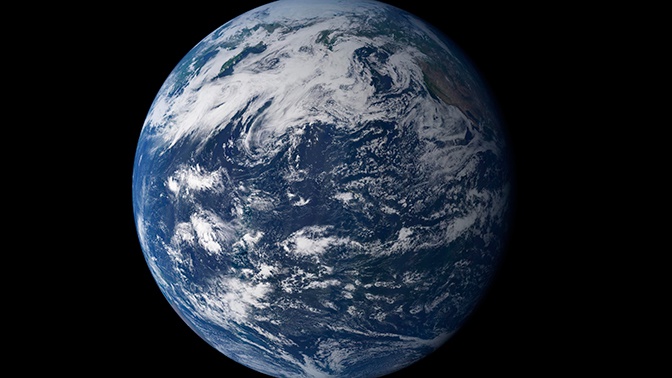 Our planet could appear in a completely different scenario, which differs from previously proposed versions.
In the early stages of the existence of the solar system, the Earth took much less time to finally form. This is the conclusion made by researchers from the University of Copenhagen after analyzing iron isotopes found in meteorites. It is reported by Science Alert.
According to the results of a new study, the Earth has become a full-fledged planet in 5 million years – this is several times faster than previous models believed. An interesting fact remains that scientists are not yet completely sure how the formation of planets proceeds. As long as there is a general picture: a huge cloud of dust and gas revolves around the stars, which eventually turns into a flat disk, the elements of which become planets over time – therefore, objects in the solar system are approximately in the same plane around the sun.
Planets appear when the particles of cosmic dust and stones adhere – when they become larger, the force of gravity also grows, which helps to attract more and more objects. Ultimately, such interaction leads to the appearance of planets. It was believed that this requires several tens of millions of years, at least for the Earth.
In composition, the Earth differs from other objects in the solar system – it contains much less Fe-54, an isotope of iron. A similar composition is observed in carbonaceous chondrites.
If the Earth had formed over a longer period, its mantle would have contained more remnants of various meteorites, including those with a high Fe-54 content. Accordingly, the core of the planet should have appeared early enough due to rain from space dust. Scientists do not exclude that the rapid formation of planets, such as this, may be just one of the factors that determine the appearance of life on them.
"If the theory of early planetary accretion (the process of increasing the mass of a celestial body through the attraction of matter is really true, then water is most likely just a by-product of the formation of a planet similar to the Earth – this is more likely to find signs of life elsewhere in the universe," cosmochemist Martin Bizzaro says.