Aliens deactivated nuclear weapons to show us how useless they are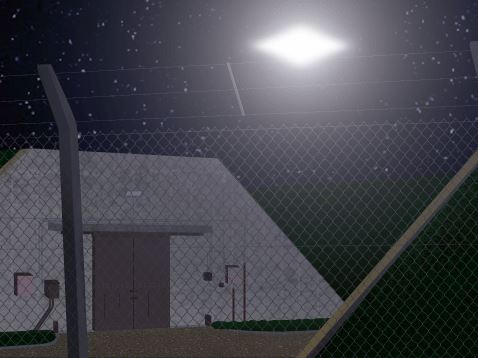 As far back as in 2008, a group of former Air Force officers shared their incredible accounts of UFOs allegedly demonstrating a distinct interest in nuclear weapons sites; since then, lobbyists have urged heightened efforts to force the US government to declassify all it knows about extraterrestrials.
Aliens have been turning our nuclear weapons on and off to demonstrate how "useless" they are against them, claims an activist seeking to end the "government ET truth embargo", reports Daily Star Online.
Stephen Bassett is the founder of Paradigm Research Group (PRG), which has been engaged in a tireless effort to shed light on the "truth" about extraterrestrials and UFOs.
Bassett claims that several witnesses have observed Unidentified Aerial Phenomena, as he calls them, in line with the US Navy's official definition, manipulating our own nuclear weapons with ease and even "turning them off".
However, the expert is quick to downplay any fears that this constitutes a threat to humanity, saying this actually shows us that ETs and Unidentified Aerial Phenomena (UAP) support nuclear disarmament.
They turned off our nuclear weapons repeatedly; does that mean they are bad? The witnesses to the events, and there are many, generally believe that it is not an ominous thing but rather a message.

It wasn't a threat but a message that these things are useless. [As if they're saying] "they certainly are useless against us, all you are going to do is kill yourselves and we can't turn them off at will, why don't you just get rid of them?" That's how the witnesses, by and large the majority, have interpreted this
This is by far not the first time it has been claimed that aliens have been shutting down nukes and showing an interest in military bases.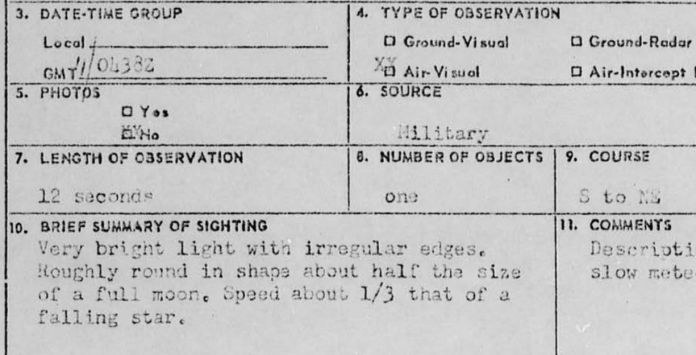 Former US Air Force lieutenant Bob Jacobs was one of a group of former Air Force officers, that also included Robert Salas, who appeared back in 2008 on CNN's Larry King Live to make the claim that UFOs activated missile systems at five Air Force Bases in five different states, but the United States government had reportedly covered up the information.
Bob Salas, a former US Air Force captain, and Bob Jamison, a former US Air Force officer, made the sensational claim that during a missile test, an object "shot a beam of light at the warhead" in what has been called the 1967 Malmstrom AFB UFO incident, when missiles in the middle of Montana were reportedly rendered temporarily inoperable.
Salas said:
The Air Force investigated this secretly, I believe through 1972. I think this thing was not of this Earth. I'm convinced it was not built here, because it was able to send signals to each of our missiles separately. The guidance and control equipment was upset in each one
He was asked, he says, by commanders to sign a non-disclosure document in which he pledged to never talk about the incident.
Bob Jacobs, a former US Air Force photographic instrumentation officer, said a UFO appeared in a film he filmed in 1954 at Vandenberg Air Force Base and was later confiscated by CIA agents.
Stephen Bassett previously told Daily Star Online that NASA is forced by the US government to shut down the ISS live feed when aliens put in an appearance.
Bassett, who has long campaigned for the government to end its alleged embargo on the truth about extraterrestrial life, recently said NASA has essentially its "hands tied" when it comes to revealing the appearance of UFOs.
The executive director of Paradigm Research Group, founded in 1996, Bassett has been working to end what he claims is a government-imposed embargo on the truth behind the so-called "UFO" phenomenon.
Vatican prepares conference on extraterrestrial life
A conference with an extraordinary theme will be held at the Vatican on February 12: The Universe and Possible Encounters with Other Civilizations.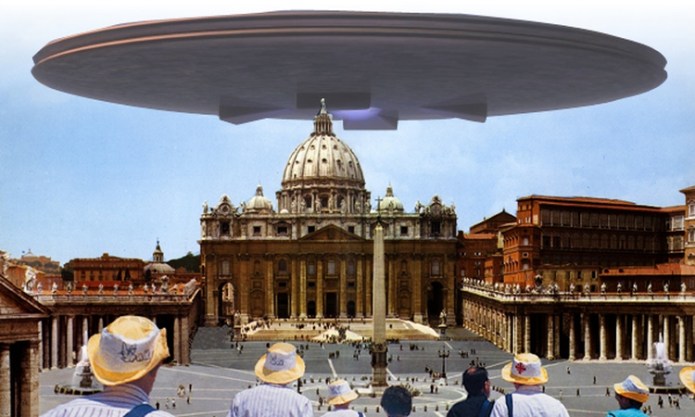 As is known, Catholicism represents one of the most important religious currents in the world, it has an ancient and modern cultural heritage.
Accumulated information from several centuries suggests that UFO students know that this organization knows more than it needs to recognize encounters with alien races and the existence of unknown flying objects.
From 2 March 2020, the Vatican will allow several researchers from various countries to access information from the end of Pope Pius XII's pontificate, that is, from 1958 to the present day.
The Vatican is considered one of the most important centers of historical collection in the world. It has about 150 thousand documents, 650 different files in an extension of 85 linear kilometers of shelves, which are said to allow to know 8 centuries of history.
Everything suggests that there may be an opening for the revelation of the existence of extraterrestrial life in the universe and, possibly, be in our world.
On February 12, the conference will be held under the title: The Universe and Possible Encounters with Other Civilizations, sponsored by Nazionale Ufological Center, an Italian organization that has members related to the Vatican and the Italian government.
It will be presented by Vladimiro Bibolotti, a freelance journalist, aware of the UFO phenomenon since 1975, and a member of this Center since 1995, of which he was president until 2019.
Bibolotti has an experience that accredits him as a specialist in ufology. He also has connections that connect him to the Vatican.
Bibolotti mentioned in 2014 that:
"if massive contact occurs or the existence of extraterrestrial life is revealed, all religions would have to join new scenarios, in addition to creating another worldview".
This Center is related to the organization founded by Tom DeLonge, who participated in the public release of US Navy UFO videos.
In 2019, the UFO phenomenon was marked by the recognition of American agencies, which are taking a new turn in their knowledge.
Within the clergy, what is related to the UFO phenomenon is considered strange and denied, but supposedly they would be changing their irreducible positions.
Of course, ufology and the Vatican have more in common than we want to recognize, and everything suggests that some answers can be found in their archives.
Perhaps this opening can be significant so that, once and for all, it is established that we are not alone in the universe.
Bradford UFO reports include fast-moving oblong over Horton Bank Top and craft-like white ball near Wyke
REPORTS of UFO activity in Bradford over the last five years have included a fast-moving oblong object with flashing lights over Horton Bank Top and a craft-like white ball near Wyke.
Since the start of 2015, police in the city have recorded three incidents that include keywords 'Alien' or 'UFO' within the incident log text.
Details of the reports were revealed after a Freedom of Information request by the Telegraph & Argus.
In August 2015, a caller in the Toller area reported seeing an oblong shape with three red lights with three flashing blue lights above it at about 11pm. The report says: "It was moving exceptionally fast.; it went as far as Horton Bank Top, then back, went again and then came back."
In August 2017, there were reports of a UFO in an unknown location in Bradford. The report says: "This is triangle shaped and red/blue and white lights can be seen; he states the UFO is hovering at a distance but is slightly moving.; he states the sky is clear."
In April 2018, officers received a call from Wyke. The incident log reads:
"Caller reporting she has seen a UFO on 22/2 that she has taken video of; seen a bit after 1900; caller states she was woken up by this; the UFO is a white ball in the sky then turns into a blue-purple ball; 'it looks like a craft' with lights; caller filmed this from her house out the window; seemed to turn with caller as she looked at it ; sounded like a helicopter; the UFO was over caller's house for a while, unknown how long it was there for; only 1 object seen; caller looking from front of her house."
The T&A submitted the Freedom of Information request after receiving a video clip from Juran Harrison in late November of a strange light in the sky above the Tong area of Bradford.
That incident on Tong Road at 4.36pm on Tuesday November 26, was described as a "possible UFO sighting" and attracted great interest from readers, so we thought we'd find out what other 'UFO reports' had been made in recent years.
Secrets of UFOs and Peenemünde
The exciting topic of UFO flights has long gained popularity. This is both the secrets of alien technology, and our understanding that we are not alone in the universe. That is why we are interested in the research of space agencies, aimed at the world of the Universe and the Earth.
Virtually nothing is known about UFOs, except for the sensational stories that exist on the brink of fiction. Not everyone believes in the plausibility of these stories, although they sincerely want everything to turn out to be reality. So what secrets does UFOs have and what is happening on Earth?
Since time immemorial, people have described the appearance of strange, human-like creatures. They flew to us in heavenly ships and brought their knowledge, shared their experiences. Almost all civilizations of ancient times took an example from aliens. People saw in them the gods who came to Earth to help find peace and harmony.
Residents of different tribes, as far as possible, sought to imitate the creatures that came from heaven. People changed the shape of skulls, built buildings similar to alien ships. They performed many other actions that would bring them closer to the image of the gods.
However, humans are as mortal as civilizations and ages themselves. Time passed with the secrets and knowledge of peoples. Today, the amazing past is reported only by cave paintings, ancient letters and drawings on the walls of temples.
UFO secrets lie on the surface so that people know that they are not alone and are developed cosmic civilizations.
Secret 1. Aliens have long been living on Earth. The assimilation of alien creatures and people has occurred. Thanks to this, humanity continues to evolve to this day.
Secret 2. UFO's are in the bowels of the Earth. This is confirmed by the results of archaeological excavations and geological explorations. Under the Earth are thousands of ships and burials of unknown creatures.
In some caves in different countries, skeletons completely different from people and animals rest. Subsequent analysis and reconstruction of the persons buried showed that these creatures are not human. Their origin is unknown, and the structure of the body is fundamentally different from the human.
Secret 3. UFO activity in the places of geological faults, where there is increased magnetic radiation (magnetic anomalies) and some other anomalous zones.
This may be due to the fact that aliens are studying the structure of the Earth and observe the growth of our civilization. However, the anomalous zones could have been created by aliens. It is possible that in these places a large base is disguised or something like that. This is just the smallest part of what we know about UFOs.
Secrets of Peenemünde.
Around the 30s, the embodiment of revolutionary ideas in the field of aircraft of an unusual design began. One of the prominent designers was Irman Mayer. He developed a device diagram in the form of a flying saucer, which had a ring-shaped screw in the center.
A curious scheme was aimed at protecting important parts of the device. This also made it possible to place a large number of guns on board, which was of no small importance. True, the design had a theoretical appearance and when it was embodied in reality, there were many technical problems. But this was precisely the beginning of the Peenemünde project.
Soon, the young but talented Irman Mayer drew the attention of Heinrich Zimmerman. The designer was literally obsessed with devices in the form of flying disks (those same UFOs), and unusual structures of engines of flying machines. Zimmermann really liked Mayer's theory and he hastened to invite him to his design laboratory.
I must say that Zimmerman was not disappointed in his decision and together with the inventors achieved a lot. If you search, you can find several photos with the hulls of aircraft developed by Zimmerman and Mayer.
Between 1942 and 1943, there were many statements in which eyewitnesses spoke about unusual designs in the form of basins, pancakes, plates, discs. In the middle if the "flying saucers" was a large transparent bulb. Mysterious devices were in the hangar of the Peenemünde training ground. Soon it was reported about the aircraft with a turbojet engine JUMO-004B, which had a speed of 700 km / h and had a landing speed of 60 km / h.
The only minus of this device was instability in flight. This was told by one of the prisoners of the concentration camp near the Peenemünde training ground. When the apparatus was tested in 1943, after a successful take-off, it turned over due to the influence of a side wind, subsequently fell and exploded. But who knows how the development of such flying structures was completed and whether this project found a productive completion.