Aliens Among Humans and the Planetary Transmigration
People have always wondered if there's life in other planets, if aliens ever visited humans and if they left descendants on Earth somehow.
What people don't always know, is that aliens might be closer than they imagine. They can be next door. According to many different cultures, there are alien souls trapped in human bodies.
What is Planetary Transmigration
In occult philosophy it is said that humans live on seven different planets, evolving continuously from minerals until the soul reaches its final destination, which involves reuniting with God, or unity. In Hinduism, planets are considered living beings and have a specific time to exist. Like all living things, they die at some stage.
When planets cease to exist, the creatures that live in that planet have two possible destinations: if they have evolved enough to continue their journey, they incarnate in a new planet, where they will develop other faculties in order to continue the process of evolution.
However, if some of them haven't absorbed all experiences that the planet offered – as it is believed that each planet is "programmed" in a way that enables creatures to develop a certain aspect of consciousness – some of them might migrate to a planet to repeat the same experience. This process is called planetary transmigration or transmigration of the soul.
Aliens Living on Earth – Sumerian, Hindu, Egyptian and Mayan Gods Were Extraterrestrials
According to Spiritism theories, a long time ago, a group of extraterrestrials arrived on Earth to repeat the human experience in this planet, since they could not continue the experience with the rest of their fellows. Having completed the human experience before, they were much more technologically advanced than Earthlings.
In many different religions and traditions, there are references to advanced beings that coexisted with primitive humans in ancient times. It appears in the Sumerian tradition, as the gods described in the Sumerian tablets are believed to have arrived from other planet that exploded.
It also appears in the Hindu tradition. The Mahabharata along with the Ramayana, the most important books of Hinduism, bring information about gods that had flying machines and could contact other beings from other planetary systems.
The Egyptian mythology is filled with references to beings with a certain knowledge and technology that could only be consistent with a more advanced civilization. There are also images of flying objects in the walls of Egyptian caves that look exactly like those described in the Vedas.
Mayan mythology also makes references to beings from other planets that arrived on Earth and genetically modified the earthlings, making the primitive human look more like them. Some argue that the Bible saying "God created men in His own image", refers to these gods that engineered humans, helping in the transition from animal to man.
In short, the same history has been told in all religions and traditions, under different names and with the elements of each culture.
Extraterrestrials and Atlantis – the Lost Continent
Legends tell of aliens arriving on flying machines and genetically modified humans who mixed their DNA with normal humans and then…. what? If the original planets no longer existed, where did they go, and if they stayed, how come there is no trace of them anymore?
There are many possible explanations for that, but one possibility is that when the great cataclysm that destroyed Atlantis happened, the alien technology disappeared under the waters.
They escaped to Egypt, Europe and South America (it's said that this is what allowed these people to have a great amount of information about alien visitors in their myths and legends) where they lived among humans. Without technology, they died.
The Reincarnation Process – Alien Souls, Human Bodies
Spiritism belief holds that that after death, the extraterrestrial visitors were reincarnated among humans, being born again in human bodies. The reincarnation process is the same for every human being on Earth and with aliens it was no different.
Once born in human bodies, with human limitations, all memories from previous lives were erased from the conscious mind, as it is said that the brain doesn't support all the information from all incarnations, keeping only what is necessary for one life (the rest remains in the unconscious mind and is never lost).
Until now the aliens continue to reborn among humans. Without knowing their true origins, these people live normally keeping only a slight sensation that there might be much more out there than their ordinary lives.
By Thais Campos
Everything that you say, think or do unto others directly affects the lessons you experience across lifetimes. This is the basis of karma, which is really an energy feedback process. 
Karma started out as an Indian concept. However, it has spread to a wide range of cultures in a wide range of countries, not least because of the incredible influence of Indian religions. In short, karma is the concept that a person's actions in the present will determine that same individual's circumstances in the times to come. As such, good actions will lead to good results, while bad actions will lead to bad results.
Beyond this life
Often-times, the concept of karma comes hand-in-hand with the concept of reincarnation. When this is true, good karma from a past life make for better luck as well as a higher station in the present life, while bad karma from a past life make for worst luck as well as a lower station in the present life. In some versions, karma can even cause individuals to be reborn as members of either superior or inferior species, though this is very much reliant on the exact beliefs of the exact religion.
How should we behave in light of Karma?
The concept of karma isn't particularly unusual. In fact, it is very similar in its essential message to a number of other principles from other cultures. As a result, the lessons are much the same as well.
In short, if someone wants to live well, they should treat other people well. Moreover, it is important to note that karma is something that can pick up a momentum of its own because the more that people behave in a particular manner, the more that they become accustomed to it. In effect, this means that someone who does good will find it easier to continue doing good, while someone who does evil will find it easier to continue doing evil, thus making it that much more important for interested individuals to start out right so that they won't have to engage in an uphill struggle against their own bad habits.
How to get rid of bad Karma
A series of bad events taking place in your life can create a negative chain reaction of events – bad karma, which can ultimately make you unhappy with your life. Follow these 4 simple steps to become unstuck from your current karma and manifest a new reality:
Demonstrate regret for your misdeeds
Repay any bad deeds with good deeds
Apologize to anyone you might have offended
Perform some good deeds
Mainly don't forget to keep a positive outlook on life.
5 Things You Need to Start Forming Better Habits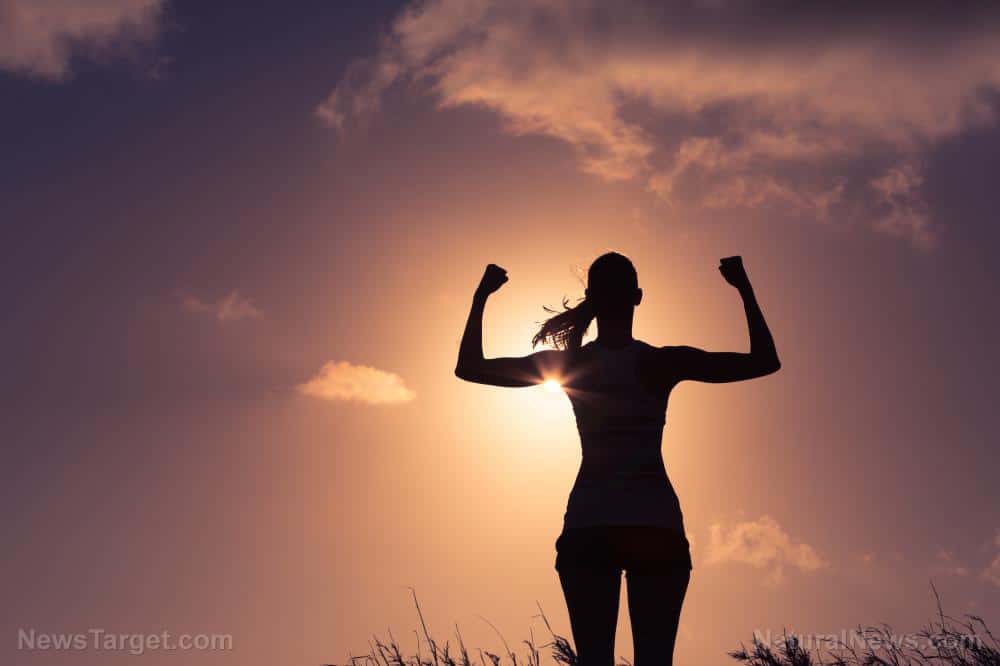 (Susie Pettit) If you're interested in life advice for self-improvement, you'll need to learn how to form good habits and how long it takes to break bad ones.
When it comes to forming good habits, there are no golden rules.
It does not take two weeks, 21 days, 1,000 hours, or 10,000 hours. I've stopped behaviors that I've been doing for years in a moment, I've also taken months to wean myself away from whatever habit I was doing. At any moment, at any time, on any day of the week, you can choose to do something differently.
What is needed to start a new habit or change a bad one? Here are the five things you need to form good habits and start your self-improvement journey.
1) A Strong Why
What I call your WHYspiration. Why are you inspired to change? Get real clear on why you want what you want and your path towards arriving there will be smoother.
Ask yourself: Why do you want what you want? How will your life be different when you make that change? Why have you not made that change yet?
What are you willing to do to get where you want to be? I invite you to get really clear on your 'Whyspiration'.
Knowing why you want what you want is crucial because of our brain's [motivational triad, brain health, neuroscience] motivational triad. Our brain is wired for our survival; to make sure we make it to the next day alive.
It does not care if we are happy. It does not care if we feel fulfilled in our days. It does not care if we make it to the next day with confidence or care. It cares that we make it to the next day.
Our brain does this by repeating over and over what we've always done because, as far as it's concerned, that's success: you're still alive, right? Our brain wants us to be safe, comfortable and to expend as little energy as possible.
We must disrupt this. This is not serving us or our society. In order to change habits, we have to practice different behaviors which means that our brain will rebel.
It likes things to be easy and we are breaking the "habit of easy". Our "Whyspiration" needs to be strong so that when we feel the discomfort, when our brain comes up with excuses (as it will), we don't stop. We remind ourselves of our "Why" and keep going.
2) Accountability
You need someone by your side to keep you accountable. Your brain is an excuse generator. It is an expert at convincing you why you need to keep doing what you've been doing.
It's an expert at convincing you that your "new plan" is ridiculous and pointing out the reasons why you should not change what you've been doing. Again, your brain isn't evil. It's trying to keep you alive.
Get a coach or a friend to hold you accountable to your goals. You will get faster and more sustainable results with a professional coach; just as you will get better at tennis when you hire a tennis coach versus ask your buddy who knows as much about tennis as you.
If you hire a coach, they'll help you set small, achievable goals. If you work with a friend, tell them your goals. Get specific. Tell them how they can help you.
Left alone, you will continue to do what you've always done. Get a Coach. #accountability.
3) Visualization
Get out a journal and answer these questions:
How will your life be different with your new habit?
How will your days be different?
How will your health or relationships be different?
What will you feel like when you're consistent with your new behavior?
Athletes are constantly trained to visualize their winning race down to every micro-detail. What will the uniform feel like, what will your breath sound like, what will your body feel like as it gets to the finish line first, who will be watching you, how will it feel when the winning medal is hung around your neck?
Why do athletes take time out of training to visualize? Because it works.
Close your eyes and get clear on what your day will look like and, even better, what you'll feel like. Take something as simple as getting to bed earlier. Visualize it. Where will your phone be? Visualize yourself pouring your sleepy time tea. What excuses will your brain come up with to stay up late? What will you do?
How will you feel as you get under the covers and look at the earlier time on the clock? How will your body feel as it drifts off to sleep? How will you feel in the morning when you know you did what you said you'd do?
You get the point. Visualize it and make it happen. Expect your brain to resist and visualize how you'll override it.
4) Mindset Shift
Get your mind on your side. If you think you can or think you can't, you're right. I hear from so many clients that they can't lose weight. When I ask why, they say because they never have before.
It doesn't work that way. If Tiger Woods thought he never could get a hole in one because he hadn't yet, what. would've. happened? If I thought I couldn't write a blog because I never had before, where would I be now?
If a 16-year old thought he couldn't drive because he never had before, where would we be? You get the point.
The fact that we haven't yet, doesn't mean we can't ever. What we think about our future is what it will be. If we think we can or think we can't, we're right. Edison said: "I've never failed. I just found 10,000 ways that didn't work."
When we shift from seeing our past attempts as failures to learning experiences, we move from hopeless to hopeful. #mindsetshift #brainhack #habitchange.
5) To Take Action Every Day
No matter your new habit, take action every single day. If you are doing sit-ups to strengthen your back, do some every day. If you are scheduling your days to bring calmness to your system, write out your schedule every single day.
If you are cutting back on sugar or alcohol in your diet, cut back in some way every day. If you are lessening the influence Facebook has in your life, set specific time goals every single day. Get specific and start today.
The longer you sit and think about what you "should" do, the less likely it is that you'll do it. Start small but get started. A body in motion stays in motion. Set yourself up for success by choosing do-able goals.
The more you honor your commitments to yourself, no matter how small, the stronger your discipline will become. — Brooke Castillo
There you go: the five components of behavior change. Choose an area of your life that feels ho-hum and get started today. If you take these 5 steps I promise, 100% guarantee, you will progress.
Don't allow your brain to convince you to stay where you are so that you get to this time next year and beat yourself up further. You are reading this blog for a reason.
Your inner warrior is speaking. We are here to evolve and it is up to us to lead our brain in that direction. Change occurs when we take small actions consistently. How can you get started today?
Body For Awareness Project: Your cloths can advertise for corporate interests (Nike, Adidas, etc) or they can share your truth and evolve consciousness. Support alt-media and help raise awareness. Law of One Merch on Sale Now (New colors and styles uploaded frequently at Law of One Store).
Source:
https://psychcentral.com/blog/5-things-you-need-to-start-forming-better-habits/
Labyrinth. Ancient Symbol Of Spiritual Development
From the ancient Minotaur myth to Wes Ball's Maze Runner … why are Labyrinths so powerful and comforting in confusing times?
For thousands of years, humans have been fascinated by mazes and Labyrinths: built them, told stories about them, created games and puzzles around them.
According to legend, the original Labyrinth was built by architect Daedalus and his son Icarusto to house the Minotaur, a creature with the body of a man and the head of a bull.
Earliest Labyrinths
The Labyrinth is one of the most famous sites in Greek mythology. For those who are unfamiliar, King Minos of Crete is said to have commanded the skillful craftsman Daedalus to build an elaborate maze to contain the half-man, half-bull monster called the Minotaur. When Minos's son Androgeus was murdered by the Athenians, Minos forced them to send seven of their sons and seven of their daughters to be sacrificed to the Minotaur every nine years. Eventually, the hero Theseus volunteered to be one of the fourteen, with the result that he killed the Minotaur with the help of Minos's daughter Ariadne. Since Theseus went on to become the King of Athens, the cultural supremacy of that city meant that his stories have remained some of the best-known of Greek culture as a whole.
Minotaur Labyrinth
With that said, it is interesting to note that the Labyrinth was a popular symbol for the Cretans as well. For proof, look no further than the fact that the Cretans are known to have issued coins with the Labyrinth rendered in gorgeous detail. Curiously, while the earliest examples could be either unicursal or multicursal, these visual representations leaned towards the former more and more over time, with the result that multicursal versions didn't make a return until hedge mazes managed to become popular in the Renaissance. Due to this, while "labyrinth" and "maze" tend to be used as synonyms for one another in conventional use, it is interesting to note that there are some specialists who define a "labyrinth" as being unicursal in nature and a "maze" as being multicursal in nature.
The path of spiritual enlightenment
In ancient cultures Labyrinths were crafted not to confused, but to send visitors on a spiritual journey.
Labyrinths are known as sacred gateways and have been found at the entrance of ancient sites around the world. Often located at the center of subtle 'earth energies' these temples enhance, balance, regenerate and confirm the unity with the cosmos. According to ancient beliefs the Labyrinth invites the intuition to come forth and it is kind of a meditative experience. It may symbolize a journey of self-discovery, a journey in to the center of the self and out again.
This is certainly evident in the mandalas of Tantric literature from India and, most notably, in the Rigveda (c. 1500 BCE) in which the various books progress along the same lines as a Labyrinth where one travels a spiritual path alone to eventually merge one's inner journey with the outer world. Even Carl Jung, famous Swiss psychiatrist and psychoanalyst  (1875-1961), saw the Labyrinth as a symbol of this reconciliation between the inner self and the external world.
Meaning of the Labyrinth is to symbolize a path of spiritual enlightenment
The ancient practice of walking a Labyrinth
Although numerous theories suggest that prehistoric Labyrinths served as traps for malevolent spirits or as defined paths for ritual dances, the meaning of the Labyrinth changed to symbolize a path of spiritual enlightenment.
In the Middle Ages, walking a cathedral labyrinth was a substitute for a pilgrimage to Jerusalem. Not everyone could make the long and arduous journey to the Holy Land, so walking a Labyrinth in a church was a devotional activity. Labyrinths were incorporated into the architecture of many churches in Europe.
Walking meditatively through the twists and turns of the labyrinth may help a practitioner process his/her twists and turns in the Labyrinth of life. The Labyrinth can also provide the opportunity to examine goals, assess talents and abilities, make decisions, and evaluate progress, both personally and professionally.
Moreover, there are those who see the Labyrinth as a huge concentration of power because of the way that the relevant paths are coiled round and round rather than running straight. Something that provides it with even more metaphysical weight. In any case, interested individuals have been known to use visual representations of the Labyrinth in various ways, with examples ranging from focusing upon its symbolic nature to pondering the path that runs through them over and over.