Alien Species: Advanced Humans, Greys and Reptilians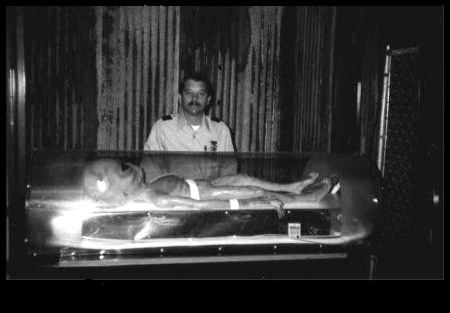 According to the "Disclosure Project  on the 9th May 2001 by 1989, 57 different varieties of alien beings had been catalogued.
The Disclosure Project is a nonprofit research project working to fully disclose the facts about UFOs, extraterrestrial intelligence, and classified advanced energy and propulsion systems. We have over 500 government, military, and intelligence community witnesses testifying to their direct, personal, first hand experience with UFOs, ETs, ET technology, and the cover-up that keeps this information secret.
A former Army Sergeant who worked at NATO, Clifford Stone, has said the US Government had tried to suppress what he actually seen one strange day in Pennsylvania, back in 1969. "I was involved in situations where we actually did recoveries of crashed saucers. There were bodies that were involved with some of these crashes. Also some of these were alive," he said. "While we were doing this, we were telling the American public there was nothing to it. We were telling the world there was nothing to it," Mr Stone added.  "You have individuals that look very much like you and myself, that could walk among us and you wouldn't even notice the difference," he said.
Small grey alien  photographed in Missouri in 1931 allegedly
Stone claimed to have catalogued 57 different species of alien life forms.
Sergeant Stone tells an amazing story about the history of UFO's and extraterrestrials dating back to the early 40's and probably before. General Douglas MacArthur organized a group called the Interplanetary Phenomena Research Unit back in 1943 to study this issue and it continues to this day. Their purpose is to recover objects of unknown origin particularly those that are of non-Earthly origin. They obtain field intelligence information and pass it on to those who are the "keepers of this information." Stone says that even Project Bluebook had an elite investigation unit, which was outside of Bluebook. This unit was thought to be working in conjunction with Bluebook but in fact was not. Stone has seen living and dead extraterrestrials in his official duties on an army team that retrieved crashed ET crafts. He thinks that the extraterrestrials will not permit us to explore the depths of outer space until we've learned to grow spiritually and that they will make themselves known soon if we don't first acknowledge their presence. On February 26th, 1942, commonly called the Battle of Los Angeles, we find that there are some 15 to 20 unidentified craft flying over Los Angeles. We immediately responded by trying to shoot these objects down. The 37th Coastal Artillery Group expended 1,430 rounds. We immediately set out to try to find out if there was some hidden base belonging to the Axis from where these planes could come, some commercial airport that they could have had these aircraft housed. None of this bore out. Every search effort we made turned out to be fruitless. http://ufology.wikia.com/wiki/Clifford_Stone
Videos Uploaded by AgentJoannaDark Subscribe to this channel here: https://www.youtube.com/user/AgentJoannaDark
Our advanced brothers and sisters from outer space that bring us a message of love and hope
Did Hitler really meet with aliens?
Alleged meeting of greys and humans.
AgentJoannaDark  writes, "These Beings have long, narrow faces, with long, narrow, large eyes, sharply slanted upward and outward in an almost narrow-V position, given an almost insect-like appearance. This comparison is heightened by the Praying-Mantis types' extremely thin, long torsos, long, extremely-thin arms which are usually crooked into a sharp bend at the mid-joint, with the hand and fingers/mitten sloping almost vertically downward from the "wrist", and legs also bent at an almost right-angle at the mid-joint, creating a crouched pose. The overall effect is the characteristic "Praying Mantis" look. It should be noted that experiencers feel that this type is no insect, but rather an intelligent, gentle-spirited, but somewhat "hyper" and jerky-moving, human-like lifeform. There are both males and females".
jj
Here you can see how the main Alien Races look like starting with the well known Greys, and the Reptilians, their masters. The Ancient Mantis are also included
The Greys are a species from Zeta Reticuli 2, Bellatrax and Orion: the most popular greys, are said to have evolved in a society where emotions were supressed, leading to a crisis, and a threat to their survival, so they came to earth searching for our DNA material(composed of 22 ET species) to create hybrids that would assure their survival they also perform tasks for their masters, the Reptilians or Draconans(royalty) like abducting people for them or monitoring and control
Grey alien allegedly held at Area 51
Alleged grey alien filmed in Mexico at night
They are mostly a negative race except some zetans and children looking ones
The Ancient Mantis are an old and rare branch of Greys
Grey aliens London 1999
J-Rod the alleged alien ambassador to Area 51
Alien allegedly captured in Brazil
Captured alien in Brazil
Alien said to be held at Area 51
A baby alien and an alleged crash victim from Roswell.
Aliens in jars
The dominant reason for alien abductions, according to the field theory, is "Replacement" or "creating a race to replace human beings.
AgentJoannaDark: "The Reptilians, with their Royalty the Draconans, who are malevolent beings that came from another universe, in fact they were dumped here, they claim this universe as theirs and they seek control and domination, they colonize and enslave many planets, are warriors and also genetic engineers, so they find life forms in planets and alter them to create races to serve them."
AgentJoannaDark: "They dont want other races to evolve and raise to higher dimensions, so they control and manipulate so that they are regressive like them, they are concerned about earth becaused they know we are primitive hunters, warriors like them and see a threat in us using space travel to colonize other planets so they control us and are here for that purpose, they consider the earth as one of their planets, a number of them are underground and in high leadership positions(cloaked), and want us to kill each other in wars and create tensions and rivalries so that we are not united as a race and dont raise to the next dimension (4th and 5th)"
Writing in a preface to Knight-Jadczyk's book High Strangeness: Hyperdimensions and the Process of Alien Abductions, Richard Dolan states, "It's a rare book that has the ability to change one's mind about the world.  Rarest of all are those gems with the ability to change one's life.  High Strangeness is such a book…. High Strangeness is a book that lays out provocatively and passionately the hidden slavery of the human race."  Dolan goes on to describe the field theory set out in that book, "The human race is being manipulated physically and spiritually by a race of beings that we know as the Reptilians…. They can manipulate time with ease, they control the "Greys" and they live in what is known as the Fourth Density.  Dolan writes of this field theory, "The Reptilians are able to manipulate and control us
Large grey alien, at unknown military facility judging from the concrete block wall, is oozing from the eye. More powerfully built that the small Greys.  May be the boss of the small Greys….would you give the shirt off your back to bandage an alien,…somebody did
This alien picture comes from the streets of South America where the locals apparently found an alien body and tore it apart until all the was left was this alien
Also they eat us, from adults to litle children
An alledged alien autopsy in Russia
Alien captured byy Jonathan Reed, suspected as a hoax. Reed, as many of you may know, claimed to be a Seattle psychologist, who, in October 1996 took his golden retriever Suzy with him on a hike to one of the Cascade Mountains and found a strange alien creature and a hovering, black obelisk. Reed claims to have killed the alien, brought it back to his house and photographed it, only to eventually have it stolen. http://www.ufocasebook.com/reedalien.html
For more from the Disclosure Project
Watch the May 9, 2001 Press Conference at: https://www.youtube.com/watch?v=lkswXVmG4xM
Watch the 2 Hour Witness Interview DVD at: https://www.youtube.com/watch?v=dUOTF7NQlwQ
Watch the 4 Hour Witness Interview DVD Part 1 at: https://www.youtube.com/watch?v=ud49Gh9yYLs
Watch the 4 Hour Witness Interview DVD Part 2 at: https://www.youtube.com/watch?v=kpHAxxRKks
Burlington News description of alien species. http://www.burlingtonnews.net/secretsufo.html
The CIA has laid out all its information about UFO's in the public domain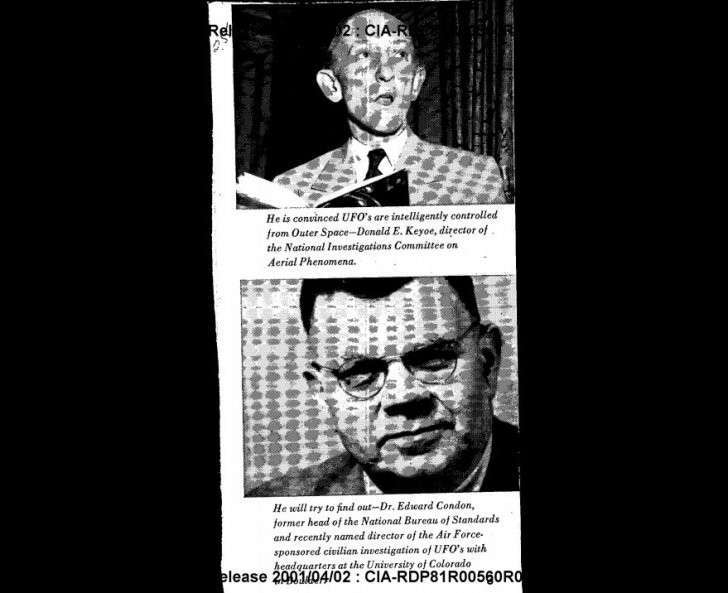 The Black Vault, which publishes declassified data, has posted on its website an impressive archive of CIA documents related to UFOs. The founder of the project, John Greenwald, says that he received all the documents by official means from the hands of the organization's employees.
And suddenly, the CIA declassified its entire database of UFOs. That is, the secret service has documents from the 1980s and everything shows that conspiracy theories are becoming a reality. Already, the "Black Vault" website contains several relevant documents, which can be downloaded by anyone.
The term "Unidentified Flying Objects" is commonly used in the documents.
Some of these may be due to light reflections or errors in the pilot instruments. However, some are objects of inquiry by the Pentagon.
The CIA claims that they have nothing else, but it is not possible to verify this statement.
It was possible to obtain information thanks to the Law on Freedom of Information, and the process itself was launched at the turn of the 70-80s of last century.
The representatives of the special services had to admit that the public ultimately has the right to find out the secrets of the government, but the process of transferring information is not really regulated. According to Greenwald, he spent 25 years in endless meetings, disputes and bickering with the CIA, until he finally got what he wanted.
But not everything is so simple – the researcher was handed a box with about 10,000 printed sheets of very low quality. He had to scan them manually, some things could not be disassembled at all, many documents were scattered. 
"Starting about 20 years ago, I struggled for years to get additional UFO records from the CIA," Greenwald said in an email to Motherboard. "It was like pulling teeth! I went around with them to try and do it, finally achieving it. I received a large box with a couple of thousand pages, and I had to scan them one page at a time."
The CIA used the rather outdated .tif format, so software processing is also difficult. Ufologists don't have to talk about a gift, it's more like trying to get rid of garbage in order to get rid of annoying researchers. 
"Researchers and curious minds alike prefer simplicity and accessibility when they look at such data dumps," says Greenwald. "The CIA made it INCREDIBLY difficult to use its archives in a sensible way. They offer a very outdated format (multi-page .tif) and offer largely unusable text output, which I think they intend to use as a "search" tool. In my opinion, this outdated format makes it very difficult for people to view documents and use them for any research purposes."
However, there are also enough mysterious stories there.
Thousands of files were uploaded in the first 24 hours after release, Greenwald said. Some documents are crisp and clear, while others are almost impossible to decipher.
According to Greenwald, one of the most interesting documents in this article relates to the fact that the Assistant Deputy Director of Science and Technology passed on some serious information about UFOs to the CIA back in the 1970s. After that, it became extremely difficult to obtain information from the government about extraterrestrial phenomena.
The release of the documents comes six months before the UFO report to be released by the US government. This means that the revelations are not made at this time randomly.
In particular, intelligence experts have 180 days to formulate an official report on signs or secret aircraft near US military bases, which will be released later.
Greenwald posts the files in the Black Vault, as he claims that publishing the files is a matter of public interest and notes that citizens have a right to know.
"The public has a right to know!" Greenwald says. "When I started my research almost 25 years ago, at the age of 15, I knew there was something about this topic. Not from viral online pranks, not from secret meetings with insiders that no one has ever seen. No, this is all UFO evidence straight from the CIA and NSA. I feel like I've almost achieved what I set out to do – give people easy access to important material so that people can form their own opinion about what's going on."
The aliens are already among us.
Trump-signed bill obliges US federal services to publish UFO contact data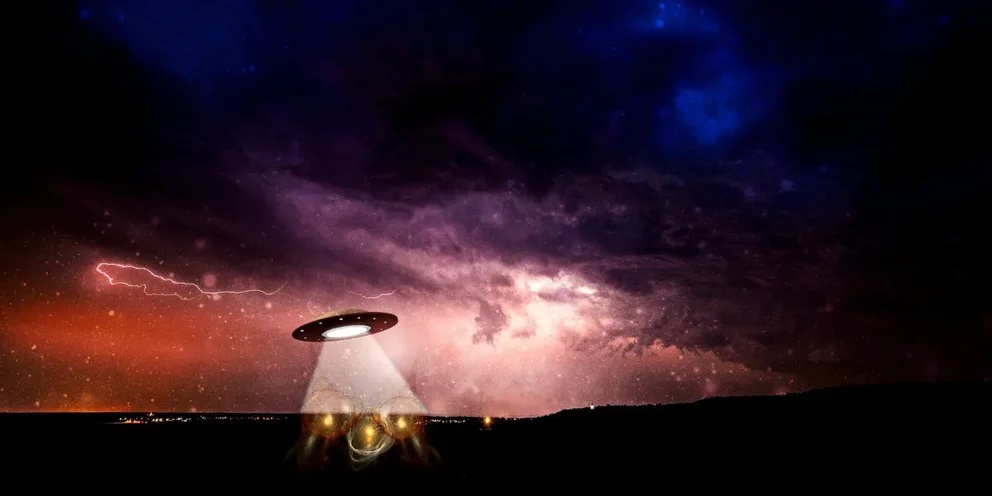 The incumbent president of the United States signed the government spending bill this Sunday. The bill signed by Trump, among other things, obliges the US federal services to publish data on contacts with UFOs. American magazine Newsweek told about it in its publication. This provision appears in the report of the Special Committee on Intelligence, chaired by Senator Mark Rubio. 
The document is an annex to the new Exploration Permit Act. It says that the US Secretary of Defense, the Director of National Intelligence and other officials must report on the facts of observation of aerial objects that could not be identified. They are also called "anomalous flying vehicles". Of course, this is not only about "alien ships".
Reports must be submitted no later than 180 days from the date of entry into force of the law. The special committee demands to include in them a detailed analysis of investigations of UFO "intrusions" into American airspace, which were conducted by the US Federal Bureau of Investigation.
The publication calls all these requirements a "request", stating that they are not binding, since they have no legislative force.
If the executive branch fulfills this important request, the nation will finally have an objective basis for assessing the validity of this issue and its implications for national security.
– said the former director of human resources of the Senate Intelligence Committee Christopher Mellon.
The request from the special committee came after the appearance of the footage of flights of mysterious aerial objects, which were filmed by the pilots of the naval aviation in 2004 and 2015, published by the US Department of Defense.
An Out Of This World Encounter: Japan Air Lines Flight 1628 spotted a giant UFO in the skies over Alaska
It was a normal flight. Well, not quite a routine…. It was Japan Air Lines special cargo flight 747 that carried a shipment of French wine from Paris to Tokyo. The flight plan was to include flight 1628 from Paris to Reykjavik, Iceland, via the North Atlantic and Greenland, then via Canada to Anchorage in Alaska, and finally across the Pacific Ocean to Tokyo. The crew included veteran captain Kenju Terauchi, co-pilot Takanori Tamefuji and flight engineer Yoshio Tsukuba.
On November 16, 1986, loaded with wine, JAL1628 took off from Paris and made the first leg of the journey to Reykjavik. The next day, they continued their flight over Greenland and then through northern Canada without any event.
Immediately after they crossed the Alaska border at 5:09 pm local time, Anchorage air traffic control contacted them by radio to report the first radar contact. The flight controller of Anchorage asked them to turn 15 degrees to the left and head towards a point known as Talkeetna on a course of 215 degrees. They were at an altitude of 35,000 feet and were traveling at about 600 miles per hour.
At about 5:11 pm local time, Captain Terauchi noticed the lights of some aircraft about 2,000 feet below and 30 degrees to their left. He figured it was probably an American jet fighter from nearby Eilson or Elmendorf airbases patrolling Alaska airspace, so he ignored them at first. However, after a few minutes, he noticed the lights were keeping up with his own aircraft, which would be unusual for patrol aircraft.
It has been about seven minutes since we started paying attention to the lights (when), in the most unexpected way, two spaceships stopped in front of our face, "shooting" lights. The interior cabin shone brightly and I felt warmth in my face.
Terauchi said he had the impression that two objects he saw below them a few minutes ago suddenly jumped out of him. The ships, one above the other, kept pace with the Boeing 747 for several minutes, moving in unison with a strange sway. After about seven minutes, they switched to a side-by-side arrangement.
Terauchi said the "amber-whitish" lights were like flames coming out of several rocket exhaust windows arranged in two rectangular rows on the ship. He felt they were firing in a specific sequence to stabilize the ship, much like the small, maneuverable engines on the space shuttle. He also reported seeing sparks similar to fire when using gasoline or coal fuel.
Co-pilot Tamefuji described the lights as "Christmas platter" with a "salmon" color.
He said:
"I remember a red or orange and white landing light, as well as a landing light. And a faint green, ah, flashing."
He also described the lights as slowly pulsing. They got stronger, weaker, stronger, weaker, different from strobe lights.
The lights "swayed" in unison, as if two planes were standing side by side, "very good formation … close." He described the appearance of the lights as similar to a "head-on night flight" vision, where only the lights of an approaching aircraft can be seen, but "we cannot see the general shape."
He said:
"I'm sure I've seen something."
It was clear enough to make me believe that an airplane was coming.
Flight Engineer Tsukuba, seated behind the co-pilot, could not see the lights so clearly. He first saw them "through window L1 at 11 o'clock and saw "undulating clusters of lights." 
These clusters were "made in two parts … in the form of airplane windows." He stressed that "the lights in front of us were different from the city ones." He described the colors as white or amber.
Tamefuji decided to call Anchorage Air Traffic Control, and for the next thirty minutes the Boeing 747 and the AARTCC were in constant contact about UFOs.
At this time, Captain Terauchi asked Tskububa to hand him a camera so that he could try to photograph the lights. However, Terauchi was unfamiliar with the camera and could not get it to work. Tsukuba was also unable to get his camera to work due to autofocus issues and finally gave up trying to take a picture.
At this point, they began to experience some radio interference, and Anchorage asked them to change frequencies. Terauchi later said that Anchorage kept asking him about clouds in the immediate vicinity: they asked us several times if there were clouds at our height. We saw thin speckled clouds near the mountain below us, with no clouds in the air from mid to top, and the airflow was steady.
Shortly after talking about clouds, objects flew to the left. Terauchi later said:
"In the direction where the ships were leaving, there was a pale white flat light, they were moving with us in the same direction, at the same speed and at the same height as us."
Terauchi decided to see if they were seeing anything on their own 747 radar:
I thought it would be impossible to find anything on the aircraft radar if the large ground radar showed nothing, but I estimated the distance to the object visually and it was not very far. I set the digital weather radar to 20 (nautical) miles, the angle of the radar to the horizon (i.e. no deflection angle). This was on the screen. A large green and circular object appeared 7 or 8 miles (13 to 15 km) in the direction the object was.
We informed downtown Anchorage that our radar had caught an object within 7 or 8 miles at the 10 o'clock position. We asked them if they could catch it on ground radar, but it looks like they couldn't catch it at all.
At 5:25:45 am, after two minutes of searching, the military radar at the Regional Operations Center Elmendorf also picked up something. The ROCC radar controller reported back to AARTCC that it received some "pulse primary return". By this he meant a random radar echo, not accompanied by a transponder signal.
When 747 approached Fairbanks:
The lights (of the city) were extremely bright for eyes accustomed to the dark (the cockpit lights were turned off to prevent internal light from reflecting in the windows.) We were just above the bright city lights and checked out the pale white light behind us.
"Alas! There was a silhouette of a giant spaceship. We must run fast! Center of Anchorage. JAL1628 asks to change course 45 degrees to the right. It seemed like a long time before we got permission."
Immediately after the plane turned right, AARTCC dispatcher called Fairbanks control radar to see if the short-range radar had a target near the JAL. Approach radar reported no targets other than JAL1628.
The aircraft exited the turn and flew towards Talkeetna at an altitude of 31,000 feet while the object continued to follow.
At approximately 5:40 am, a United Airlines passenger plane took off from Anchorage and headed north to Fairbanks. The AARTCC controller decided to ask the UA pilot to try to see the object that was following the JAL flight. The UA pilot said he would watch when he got closer. The controller requested that the JAL flight remain at 31,000 feet and the UA flight at 29,000 feet. He then ordered UA to make a few more turns so that the planes could fly within five miles of each other.
As the United Airlines plane approached, the UFO apparently fell behind, allowing the JAL plane to fly far ahead. The United pilot asked the AARTCC for the JAL pilot to turn on the headlights on the JAL plane so he could locate the plane. At 5:49:45 am, the JAL pilot did it. At this point, the planes were about 25 miles apart.
When the planes were about 12 miles apart, UA reported seeing JAL and nothing else. But by this time the UFO appears to have disappeared, and JAL1628 did not notice it either.
At about 5:51 am, the AARTCC demanded that a TOTEM military aircraft in the area also fly towards the JAL aircraft to take a look. For the next few minutes, TOTEM watched the JAL plane, but saw no other vehicles. JAL1628 proceeded to Anchorage and landed at 18:20.
The FAA conducted an investigation into the incident and did not submit its final report until March 5.
CSICOP (Committee on Scientific Investigation of Allegations of the Paranormal) Phil Klass issued a premature statement on January 22nd claiming that UFOs were the planets of Jupiter. and Mars is an impossible solution because UFOs were seen in the opposite part of the sky to the positions of these planets, and because UFOs moved from positions on top of each other to stand side by side.
CSICOP later published a second explanation that the UFO was light bouncing off clouds of ice crystals – also unlikely because the sky was clear at the UFO's stated altitude.
The US Federal Aviation Administration attributed the ground-based radar images as "split radar from a JAL Boeing 747".