Alien Nation: Have Humans Been Abducted by Extraterrestrials?
A prestigious Harvard psychiatrist, John Edward Mack, thought so. His sudden death leaves behind many mysteries.
If you're abducted by alien beings, are you physically absent?
This happens to be an important issue for the media-shy people gathered one afternoon last July on the porch of Anne Ramsey Cuvelier's blue Victorian inn on Narragansett Bay, in Rhode Island, once called "the most elegantly finished house ever built in Newport." Co-designed in 1869 by a cousin of Ralph Waldo Emerson's, it has been in Cuvelier's family since 1895, when her great-grandfather bought it as a summer getaway from his winter home blocks away, just as the Gilded Age cottages of the Vanderbilts and Astors began springing up across the island, redefining palatial extravagance. Still imposing with its butternut woodwork, ebony trimmings, and four-story paneled atrium frescoed in the Pompeian style, the harborside mansion turned B&B seemed a fittingly baroque setting for the group of reluctant guests Cuvelier describes as "not a club anyone wants to belong to."
She had gathered them to compare experiences as, well, "experiencers," a term they prefer to "abductees," and to socialize free of stigma among peers. Cuvelier, an elegant and garrulous woman in her 70s, isn't one of them. But she remembers as a teen in the 1940s hearing her father, Rear Admiral Donald James Ramsey, a World War II hero, muttering about strange flying craft that hovered and streaked off at unimaginable speed, and she's been an avid ufologist ever since. "I want to get information out so these people don't have to suffer," she says. "Nobody believes you. You go through these frightening experiences, and then you go through the ridicule."
So, for a week each summer for almost two decades, she's been turning away paying guests at her family's Sanford-Covell Villa Marina, on the cobblestoned waterfront in Newport, to host these intimate gatherings of seemingly ordinary folk with extraordinary stories, along with the occasional sympathetic medical professional and scientist and other brave or foolhardy souls not afraid to be labeled nuts for indulging a fascination with the mystery. I had been invited as a journalist with a special interest who has been talking to some of them for several years.
Perched on a wicker settee was Linda Cortile, a mythic figure in the canons of abduction literature, whom I'd come to know by her real name, Linda Napolitano. A stylish young grandmother in a green T-shirt, black shorts, and a charcoal baseball cap, she had agreed to meet me months before at Manhattan's South Street Seaport to point at her 12th-floor window overlooking the Brooklyn Bridge, where, she says, one night in 1989 three small beings levitated her "like an angel" into a hovering craft in view of horrified witnesses, including, it was said, a mysterious world figure who might have been abducted with her. "If I was hallucinating," she told me, "then the witnesses saw my hallucination. That sounds crazier than the whole abduction phenomenon."
The short-haired Florida woman in white capris and a fuchsia flowered blouse was, like Cuvelier, not herself an abductee but the niece of two and the co-author of a book on the first widely publicized and most famous abduction case of all. Kathleen Marden, the director of abduction research for the Mutual UFO Network, or MUFON, one of the oldest and largest U.F.O.-investigating groups, was 13 in 1961, when her aunt and uncle Betty and Barney Hill returned from a trip through the White Mountains of New Hampshire with the stupefying tale of having been chased by a giant flying disc that hovered over the treetops. They said they had stopped for a look with binoculars, spotted humanoid figures in the craft and, overcome with terror, sped away with their car suddenly enveloped in buzzing vibrations. They reached home inexplicably hours late and afterward recovered memories of having been taken into the ship and subjected to frightening medical probes. Their car showed some peculiar markings, and Betty's dress had been ripped, the zipper torn. She remembered that the aliens had fumbled with her zipper before disrobing her for a pregnancy test with a needle in her navel. I was surprised to hear from Marden (but confirmed it) that the garment is preserved at the University of New Hampshire, in Durham.
Also present was Barbara Lamb, a tanned and gold-coiffed psychotherapist and family counselor from Claremont, California, who studies crop circles, the enigmatic patterns left in fields, often in England, and practices regression therapy, treating personality disorders by taking people back to previous lives. She told me what she remembered happened to her about seven years earlier: "I was walking through my home and there was standing this reptilian being. It was three in the afternoon. I was alert and awake. I was startled somebody was there." Ordinarily, Lamb said, she is repulsed by snakes and lizards, "but he was radiating such a nice feeling. I went right over and had my hand out. He was taller than I, this close to me"—she held her hands a foot apart—"with yellow reptile eyes. Then he was suddenly gone." She said she had recalled more of the encounter when a colleague put her through hypnotic regression. "He said telepathically, 'Ha, Barbara, good, good. Now you know that we are actually real. We do exist and have contacts with certain people.'"
Chatting with this group were two astrophysicists from a leading institution and the director of the Harvard-affiliated McLean Hospital Southeast. I was intrigued by these eminent outsiders, who may have been risking their careers.
But I was interested most of all in the dead man who remained an icon to many on the porch. John Edward Mack, a Pulitzer Prize–winning biographer and Harvard Medical School psychiatrist, spent years trying to fathom their stories and reached an astonishing conclusion: they were telling the truth. That is, they were not insane or deluded; in some unknown space/time dimension, something real had actually happened to them—not that Mack could explain just what or how. But weeks after attending the 2004 Newport gathering, days before his 75th birthday, he looked the wrong way down a London street and stepped in front of a drunk driver.
Aside from those of his circle and university colleagues, Mack is scarcely known today. But 20 years ago, when he burst onto the scene as the Harvard professor who believed in alien abduction, he was probably the most famous, or infamous, academic in America, "the most important scientist ever to dare to admit the truth about the abduction phenomenon," in the words of Whitley Strieber, whose best-selling memoir, Communion, introduced millions of Americans to alien encounters.
Tall, impulsive, and magnetic to women and men, Mack was everywhere, or so it seemed—on Oprah and Nova; on the best-seller lists; in The New York Times, The Washington Post, The Wall Street Journal, and Time; at his Laurance S. Rockefeller–supported Program for Extraordinary Experience Research; in scholarly journals, documentaries, poems, theater pieces, and Roz Chast cartoons. And then suddenly he was under investigation at Harvard, the target of a grueling inquisition. "I didn't think people would believe me," Mack had confided to his longtime assistant, Leslie Hansen, who was in Newport last July. "But I didn't think they'd get so mad." In the end he achieved a measure of vindication, but his freakish demise denied him a final reckoning in an unpublished manuscript he saw as his cri de coeur against scientific materialism and "ontological fascism."
He left behind another unpublished manuscript, with another mystery he was seeking to unravel, a secret as dark as death itself. And now his interrupted journey may be heading to the big screen. After a four-year negotiation, the film and television rights to Mack's story were granted by the Mack family to MakeMagic Productions, which has partnered with Robert Redford's Wildwood Enterprises, and a major feature film is currently in development. But two decades after Mack took alien abduction from the pages of the National Enquirer to the hallowed halls of Harvard, the question remains: why would a pillar of the psychiatric establishment at America's oldest university court professional suicide to champion the most ridiculed and tormented outcasts of society?
On Cuvelier's porch, a Vermont shopkeeper who wanted to be known as "Nona"—the way Mack identified her in Passport to the Cosmos, his 1999 follow-up to Abduction—remembered filling 300 pages with "abduction recollections," which Mack struggled to accept as real. Had she actually traveled on shafts of crystalline light? "John, I know when I'm physically gone," she remembered replying. "I know when I'm going through a wall." Mack had had one nagging disappointment, Nona recalled. He had never undergone an abduction, or even spied a U.F.O. Why can't I see one?, he wondered. Nona would twit him. "Probably because you're not patient enough, John."
'I was raised as the strictest of materialists," Mack told the writer C. D. B. Bryan. "I believed we were kind of alone in this meaningless universe, on this sometimes verdant rock with these animals and plants around, and we were here to make the best of it, and when we're dead, we're dead." A great-grandfather of his had pioneered the use of anesthetics in eye surgery, and a great-uncle had been one of the first Jewish professors at Harvard Medical School. His father, Edward, was a noted literary biographer and scholar at the City College of New York who had remarried a widow with a young daughter after his wife died of peritonitis eight months after John was born. John's socially prominent stepmother, Ruth Prince, was an eminent feminist economist and New Dealer whose first husband, a great-grandson of the founder of Gimbels department store, had jumped or fallen from the 16th floor of the Yale Club as the Great Depression deepened.
Mack graduated cum laude from Harvard Medical School and, while only a resident, founded one of the nation's first outpatient hospitals. He took his social-worker bride, Sally, to an Air Force posting in Japan and, once home, introduced psychiatric services to incarcerated youths and impoverished nursery schoolers. He started the first psychiatric department at Cambridge hospital, winning a prize for a study of childhood nightmares, a field he would explore further in his first book, Nightmares and Human Conflict. His second book, a groundbreaking psychological study of Lawrence of Arabia, A Prince of Our Disorder: The Life of T. E. Lawrence, won the Pulitzer Prize for biography in 1977. He traveled in the Middle East, lecturing on the Arab-Israeli conflict and going on "bomb runs," traveling from city to city warning what would happen if a one-mega-ton bomb exploded overhead, and getting arrested with his family at nuclear-test sites. He cornered Dr. Edward Teller, the father of the H-bomb then pressing President Reagan for a Star Wars nuclear-weapons shield in space. Teller denounced peacenik physicians and told Mack: "If you are not in the pay of the Kremlin, you're even more of a fool." After the cold war ended, Mack studied consciousness expansion with Stanislav Grof, a Czech-born psychoanalyst who had experimented with L.S.D. Grof and his wife, Christina, had developed a breathing discipline called Holotropic Breathwork to induce an expanded state of consciousness. In one breathwork session with Russians at California's Esalen Institute, Mack recounted that he became, "a Russian-father in the 16th century whose four-year-old son was being decapitated by Mongol hordes.'' He owed a lot to the Grofs, Mack later said. "They put a hole in my psyche, and the U.F.O.'s flew in."
They flew in with a man named Budd Hopkins.
It was January 10, 1990, Mack recalled, "one of those dates you remember that mark a time when everything in your life changes." A woman he had met at the Grofs' introduced him to Hopkins, a nationally known New York Abstract Expressionist and intimate of Willem DeKooning, Jackson Pollock, Mark Rothko, Franz Kline, and Robert Motherwell, whose works hung with his in the permanent collections of the Museum of Modern Art, the Guggenheim, and the Whitney. According to Hopkins, he had spotted a U.F.O. on Cape Cod in 1964, and he went on to investigate the case of a badly shaken neighbor who had reported seeing a spaceship with nine or ten small beings land in a park near Fort Lee, New Jersey. Hopkins wrote a story about it for The Village Voice that was picked up by Cosmopolitan. He was soon being thronged by abductees, whom he examined under hypnosis, and he would win renown as the father of the alien-abduction movement, starting with his book Missing Time, in 1981, and its 1987 sequel, Intruders: The Incredible Visitations at Copley Woods.
Hopkins was then beginning his investigation of the so-called Brooklyn Bridge U.F.O. abduction of the woman he called Linda Cortile, which would become his third book, Witnessed, in 1996. It would involve two security guards for an international figure Hopkins never named but believed to be U.N. secretary-general Javier Pérez de Cuéllar, who, Hopkins would conclude, appeared to have been abducted with her. (I had a local reporter in Lima ask the 92-year-old retired Peruvian diplomat directly about the matter in April 2012. He responded enigmatically, saying, "I'm not interested in those types of curiosities." Asked if he recalled being questioned by Hopkins, Pérez de Cuéllar, who was in the process of updating his 1997 memoirs, said, "I don't remember, but it is possible. I can't assure it nor deny it. My memory at this age fails me.")
Hopkins gave Mack a box of letters from people reacting to aliens. "I think most of these people are perfectly sane, with real experiences," Hopkins recalled telling Mack when I visited him in his art-filled Chelsea town house shortly before his death of cancer at 80, in August 2011. But, he added, Mack could decide for himself. He was the doctor.
"Nothing in my nearly 40 years of familiarity with psychiatry prepared me," Mack later wrote in his 1994 best-seller, Abduction: Human Encounters with Aliens. He had always assumed that anyone claiming to have been abducted by aliens was crazy, along with those who took them seriously. But here were people—students, homemakers, secretaries, writers, businesspeople, computer technicians, musicians, psychologists, a prison guard, an acupuncturist, a social worker, a gas-station attendant—reporting experiences that Mack could not begin to fathom, things, he reflected, that by all notions of reality "simply could not be."
As he later said, "These individuals reported being taken against their wills sometimes through the walls of their houses, and subjected to elaborate intrusive procedures which appeared to have a reproductive purpose. In a few cases they were actually observed by independent witnesses to be physically absent during the time of the abduction. These people suffered from no obvious psychiatric disorder, except the effects of traumatic experience, and were reporting with powerful emotion what to them were utterly real experiences. Furthermore these experiences were sometimes associated with UFO sightings by friends, family members, or others in the community, including media reporters and journalists, and frequently left physical traces on the individuals' bodies, such as cuts and small ulcers that would tend to heal rapidly and followed no apparent psychodynamically identifiable pattern as do, for example, religious stigmata. In short, I was dealing with a phenomenon that I felt could not be explained psychiatrically, yet was simply not possible within the framework of the Western scientific worldview."
With the new millennium, Mack began showing up at Newport, Leslie Hansen remembered. She had been hired to help Mack transcribe recordings of his sessions, and she came to believe in the process that she had buried her own troubling childhood memories of aliens at her bedside. Mack's household was in turmoil. Sally was unhappy with Mack's treatment sessions in the house, especially the screams. Mack was also deeply in love with his research associate, Dominique Callimanopulos, the glamorous daughter of the Greek shipping tycoon who owned Hellenic Lines. "John had a lot going on, but he was kind of like a child," Hansen recalled. "He kind of regarded every person as a fresh slate." And, she added, "he was very attractive." Hansen had heard about Cuvelier's gatherings, and she invited him to attend. Mack was dubious. "What's this going to cost me?," he asked. Hansen laughed. "John," she said, "you're a guest."
Two years after meeting Hopkins, Mack was working with dozens of experiencers, and one day he told incredulous fellow psychiatrists at Cambridge Hospital about alien abduction. In 1992 he and David E. Pritchard, a pioneering physicist in atom optics at M.I.T., got that institution to open its doors to a revolutionary alien-abduction conference. Mack presented his findings, as did Hopkins and David M. Jacobs, an associate professor of history at Temple University who was teaching the nation's only fully accredited college course on U.F.O.'s, and who had just published a provocative book detailing alien encounters, called Secret Life. C. D. B. Bryan, the author of the best-seller Friendly Fire, was among a few select writers invited, for another book, Close Encounters of the Fourth Kind, which Knopf would publish in 1995.
"If what these abductees are saying is happening to them isn't happening," Mack demanded, "what is?"
Conferees argued over the validity of a poll done by the Roper Organization for the hotel and aerospace mogul and U.F.O. advocate Robert T. Bigelow that sought for the first time to quantify alien abduction in America. Because few were likely to admit to being an abductee, the pollsters asked the 5,947 respondents if they had ever experienced five key abduction-type symptoms: waking up paralyzed with the sense of a strange presence or person in the room, missing time, feeling a sensation of flying, seeing balls of light in the room, and finding puzzling scars. (A trick question asked if "Trondant" held any secret meaning for them. Anyone who answered yes to the nonsense word was eliminated as unreliable.) Two percent of the respondents, or 119 people, acknowledged at least four of the five experiences, which Roper said translated to 3.7 million adult Americans. At a minimum, Hopkins reported, the results suggested that 560,000 adult Americans might be abductees.
The beings didn't have to come from outer space, Mack theorized, maybe just a parallel universe. But by the time he wrote Abduction, he said his cases had "amply corroborated" the work of Hopkins and Jacobs, "namely that the abduction phenomenon is in some central way involved in a breeding program that results in the creation of alien/human hybrid offspring." He concluded furthermore that the aliens were carrying warnings about dangers to the planet; almost all of his abductees emerged with "a commitment to changing their relationship to the earth."
Some respected colleagues, asked to comment on his manuscript, were dismayed. Anyone could espouse alien abduction, but Mack was a renowned Harvard professor. "Can I believe any of this?," wrote the editor of a psychiatry journal who turned down publication even though all of the peer reviewers urged it. An eminent Harvard ethicist and philosopher responded: "Clearly you cannot easily go ahead with publication so long as you do not have more incontrovertible evidence." Even Hopkins called Mack "gullible."
Indeed, Mack soon stepped into a minefield, adding to his circle of abductees a 37-year-old Boston writer who intrigued him with a bizarre tale of being taken into a spaceship with Nikita Khrushchev and President John F. Kennedy during the Cuban missile crisis. Then, saying she was a double agent out to expose Mack's U.F.O. cult, the woman, Donna Bassett, supplied tapes of her sessions to Time, which ambushed Mack with the hoax, calling him "The Man from Outer Space." Mack countered that Bassett had a troubled history at his office, but the betrayal stung. The Boston Globe followed up with a gleeful headline: ALIENS LAND AT HARVARD!
Undaunted, Mack appeared on The Oprah Winfrey Show with five of his lucid, articulate, and normal-acting abductees. "He believes them when they say they have been on the aliens' spaceships," declared Oprah. "And Dr. Mack believes them, he says, when they say that they have had children with aliens." Mack put it differently. "Every other culture in history except this one, in the history of the human race, has believed there were other entities, other intelligences in the universe," he said. "Why are we so goofy about this? Why do we treat people like they're crazy, humiliate them, if they're experiencing some other intelligence?"
Harvard had had enough. In June 1994 it convened a confidential inquest under a former editor of The New England Journal of Medicine, Professor Emeritus Arnold Relman. "If these stories are believed as literal factual accounts," Relman wrote Mack, "they would contradict virtually all of the basic laws of physics, chemistry and biology on which modern science depends." Some went further, accusing Mack of ushering in a new dark age of superstition and magic.
Mack recruited a potent legal team: Daniel P. Sheehan, of the Christic Institute, who had helped to uncover the Iran-Contra drugs-for-arms deals of the Reagan administration and had represented Karen Silkwood's family in their successful lawsuit against the Kerr-McGee nuclear power plant, and Roderick "Eric" MacLeish, former general counsel of the Civil Liberties Union of Massachusetts, who was to achieve fame for exposing sexual abuse by Catholic priests in Boston.
Experiencers who had appeared on Oprah with Mack testified for him. Peter Faust, an acupuncturist in his 30s, told of having been recognized on a spaceship by another abductee and of possibly having been an alien himself in a previous lifetime.
And then, as if scripted for dramatic timing, BBC journalist Tim Leach in Zimbabwe called Mack's office about a flurry of U.F.O. sightings. Mack and his research partner Callimanopulos flew off to investigate a report that on September 14, 1994, a large, saucer-shaped spacecraft and several smaller craft had landed or hovered near a schoolyard in Ruwa, 40 miles northeast of Harare.
The children told Mack and Callimanopulos on tape that the beings had large heads, two holes for nostrils, a slit for a mouth or no mouth at all, and long black hair, and were dressed in dark, single-piece suits. "I think it's about something that's going to happen," said one little girl. "What I thought was maybe the world's going to end. They were telling us the world's going to end."
"How did that get communicated to you?," Mack asked.
"I don't even know. It just popped up in my head. He never said anything. He talked just with his eyes. It was just the face and the eyes. They looked horrible."
By mid-December 1994, with Mack back in Cambridge, the Harvard committee accused him of failing to do systematic evaluations to rule out psychiatric disorders, putting "persistent pressure" on his experiencers to convince them they had actually been abducted by aliens, and preventing them from obtaining the help they really needed. Mack countered with a fervent rebuttal.
As the inquiry hit the press, Harvard Law School professor Alan Dershowitz wrote an op-ed picked up by The Washington Post and The Harvard Crimson: "Will the next professor who is thinking about an unconventional research project be deterred by the prospect of having to hire a lawyer to defend his ideas?"
When the final report came out, Mack was dumbfounded. In a short statement, Harvard Medical School cautioned him "not, in any way, to violate the high standards for the conduct of clinical practice and clinical investigation that have been the hallmarks of this Faculty." But Harvard "reaffirmed Dr. Mack's academic freedom to study what he wishes and to state his opinions without impediment. Dr. Mack remains a member in good standing of the Harvard Faculty of Medicine."
Mack had prevailed, but he realized in retrospect that he had made a fateful error. As he wrote nearly a decade later in a manuscript he was seeking to publish as his masterwork, "When Worldviews Collide": "I can see now that I had to a large extent created my problem with the literalness that I had treated the encounter phenomenon in the 1994 book. It is possible that in some cases people are taken bodily into spacecraft. However, the question is more subtle and complex."
Whether space aliens were visiting, what planet they came from, and whether they were friendly to humans seemed increasingly less important than what such spiritual encounters revealed about the cosmos, Mack wrote. The Western materialist worldview was closed to such mysteries. But even without physical proof of the encounters, scientific investigation could proceed through study of the abductees themselves. What was needed, Mack argued, was a new "Science of Human Experience" stressing "the value of the authentic Witness."
In any case, the aliens' abduction phase may have ended, Mack and his associates theorized. Had whatever hybrid-breeding program existed been accomplished? What was the next step? The emergence of aliens among us? How would humanity react?
On Cuvelier's porch in Newport, a staff astronomer at a renowned astrophysics center, in a short-sleeved sport shirt and cargo shorts, explained what he was doing at a gathering of abductees. "I don't mix the two," he said. "As a scientist, I would say we don't have enough data." So far, he said, "it's hearsay: somebody says they saw a light, somebody is telling a story what they saw." But that didn't mean, the astronomer added, that the stories weren't interesting. He was joined soon by a towering, bullet-headed friend of Mack's who had arrived straight from McLean Hospital Southeast, a psychiatric facility affiliated with Harvard Medical School, where he is the medical director. Jeffrey D. Rediger, who also holds a master-of-divinity degree, is no stranger to anomalous experiences. A decade ago in Brazil, where he had gone to study the claims of a mystical healer called John of God, Rediger said, he had witnessed surgeries without instruments and experienced, on his own chest, a sudden episode of spontaneous bleeding from an unexplained incision that quickly healed.
Rudolph Schild, a noted astrophysicist at the Harvard-Smithsonian Center for Astrophysics who had spoken up for Mack at the Harvard inquest, joined the group. I had talked to him several times about one of Mack's friends and veteran experiencers, a woman named Karin Austin, who, some two decades ago, recalled somehow arriving at a clearing in a forest, where she and other humans had been presented with their "hybrid" children. Schild had interviewed Austin and was struck by her uncanny familiarity with the double suns orbiting one another in the Orion belt. How, he marveled, was she able to give such accurate descriptions of seasonal changes particular to a binary system?
With the new millennium, Mack's interest had shifted to a new mystery, the survival of consciousness, particularly the story of his friends Elisabeth Targ, a psychiatrist with an interest in the paranormal, and her husband, Mark Comings, a theoretical physicist specializing in alternative energy. Targ's grandfather William, as editor in chief of G. P. Putnam's, had published The Godfather, and her father, Russell, an inventor of the laser, conducted top-secret extrasensory experiments for the C.I.A. in "remote viewing," the ability to visualize objects thousands of miles away. Elisabeth's mother, Joan, was the sister of chess grandmaster Bobby Fischer and had taught her little brother the game of chess. Elisabeth was also a prodigy, with unusual mental powers. As a psychiatrist, she practiced distant healing on AIDS patients, and, later, on patients with rare brain tumors, glioblastomas. Then, in a cruel twist of fate, she contracted the same type of cancer and, despite her practice of the non-traditional prayer therapies she championed, died. She was only 40. But now her husband was telling Mack that she was sending him messages of love from beyond the grave. Mack was writing a book about it, Elisabeth and Mark Before and After Death: The Power of a Field of Love. He sent the proposal off to his literary agent with a note: "There is a bit of urgency about this." In a few days he would be leaving for London to deliver a lecture on his idol, T. E. Lawrence, killed at 46 in a motorcycle accident in England in 1935.
In Newport with the other experiencers, a Tom Hanks look-alike who wanted to be known as "Scott," the way Mack referred to him in Abduction, remembered their last meeting at Cuvelier's villa, in the summer of 2004. Mack was excited about his new book, on the survival of consciousness. Scott confessed his own fear of death. Mack reassured him. "You never know when it will be your time," he said. "We could all go at any time. I could walk out on the street and get hit by a car."
Raymond Czechowski, a 50-year-old computer technician, had spent three-and-a-half hours at the Royal British Legion, a military charity in north London, planning the latest poppy drive to aid the troops, in the course of which he downed five or six pints of shandy—beer mixed with lemonade and ice. Then, on that mild, clear Monday night of September 27, 2004, he pointed his silver Peugeot north and started driving home.
Just ahead, shortly after 11 P.M., in the north London suburb of Barnet, John Mack climbed wearily out of the Underground station at Totteridge and Whetstone. His talk had gone well, and many in the audience had brought copies of his Lawrence biography, which they asked him to sign. He had also spoken about the death of his father, Edward Mack, who, 31 years before, almost to the day, had been driving home with the groceries to their summer home in Thetford, Vermont, when his car collided with a truck. In London, Mack was staying with a family friend, Veronica Keen, a widow who told him she had been receiving messages from her deceased husband—more evidence, Mack thought, of survival of consciousness. She had said to call her from the station and she would pick him up, but Mack decided to walk. He crossed a divider and stepped into the busy street. His American instinct was to look to the left.
Czechowski hit the brakes, but too late. Mack's body flew into the air, shattering the Peugeot's windshield before traveling over the roof and landing heavily on the ground. "He just stepped there, bang," Czechowski told the police, who registered his alcohol level at well over the limit.
Mack never regained consciousness. From a crumpled paper with an address on it found in his pocket, the police learned his destination and his identity.
Keen, who sat with Mack's body at the morgue, said he materialized and told her, "It was as if I was touched with a feather. I did not feel a thing. I was given a choice: should I go or should I stay? I looked down at my broken body and decided to go."
At Mack's funeral, many recalled one of his favorite quotes, from Rilke's Letter to a Young Poet (as translated by Stephen Mitchell): "That is at bottom the only courage that is demanded of us: to have courage for the most strange, the most singular and the most inexplicable that we may encounter. That mankind has in this sense been cowardly has done life endless harm; the experiences that are called 'visions,' the whole so-called 'spirit-world,' death, all those things that are so closely akin to us, have by daily parrying been so crowded out of life that the senses with which we could have grasped them are atrophied. To say nothing of God."
Barbara Lamb and other friends also reported visitations.
Roberta Colasanti, one of Mack's research associates, said he communicated to her a cryptic message on the abductions they had been studying: "It's not what we thought." Colasanti waited breathlessly for the solution to the mystery, but it didn't come. Mack promised to return with more information. So far he hasn't.
Ralph Blumenthal worked for The New York Times from 1964 to 2009 as an investigative reporter; foreign correspondent in Germany, Vietnam, and Cambodia; Texas bureau chief; and arts writer. In 1993, he led the team covering the truck bombing of the World Trade Center, which won the paper a Pulitzer Prize for spot reporting. In 2009, he broke the story of the proposed mosque and Islamic cultural center two blocks from Ground Zero. A Guggenheim fellow, he is the author of four nonfiction books on organized crime and cultural history and is currently a distinguished lecturer in journalism at Baruch College of the City University of New York. He lives in Manhattan with his wife, Deborah, a writer of children's books and novels. They have two daughters. No one in the family, so far as is known, has ever been abducted by aliens. ralphblumenthal.com
50 years ago, a small town Ohio policeman chased a flying saucer into Pennsylvania…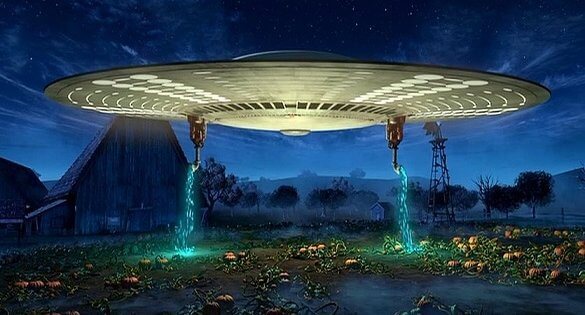 We met at Mike's Place, the greasy spoon near Kent State with the X-Wing parked out front. It seemed appropriate – it was fifty years ago, this week, that James Evans' father chased some kind of spacecraft into Pennsylvania. They seated us inside the converted school bus near the back of the place. He ordered biscuits and gravy and told me about what his old man saw, back in 1966.
"He didn't like to talk about it," James said. "And when he would, he always said, 'I wished I'd never seen it.'"

Dale Spaur was a deputy Sheriff for Portage County in 1966. Big dude – 6'7". Wicked sense of humor. Former gunner on a B-51 in the Korean War. He was known on the force for having a bit of a lead foot, reprimanded for taking turns too fast in his cruiser on Main Street in Ravenna. He worked the night shift with his partner, Wilbur Neff, known as "Barney" to friends. Spaur was a good cop with a good family – a wife and two boys at home. But everything changed the morning of April 17, 1966.
Spaur and Neff were called out to an abandoned vehicle on the side of State Route
224, near the town of Atwater, at about 5 a.m. It was an isolated stretch of country road, lined with trees. They got out of their cruiser to investigate and that's when Spaur spotted a glowing craft rising out of the woods. It reached treetop level and then began to move toward them, according to an article that appeared in the Record-Courier the following day. It was shaped sort of like an ice cream cone tipped on its side, a little pointed end sticking up in the back, and it made a sound like "an over-loaded transformer." When it came close, they could feel the heat baking off of it. Slowly, it started east, down 224.
The two deputies returned to their cruiser and radioed into dispatch. The sergeant on duty told them to follow it. The chase was on.

The faster Spaur pursued in his cruiser, the faster the object accelerated. Soon they were speeding east down old Route 14 into the rising sun, the odometer edging past 100 mph. Occasionally they'd have to stop for lights or traffic, though, and when they did the craft slowed down, too, like it was playing a game of "cat-and-mouse," Spaur would later explain.
Along the way, Spaur and Neff were joined by East Palestine police officer, Wayne Huston, who followed in his own car. They chased the UFO all the way into Pennsylvania, where Spaur was finally forced to stop for gas. Another cop – Frank Panzanella – was already waiting at the service station. The four officers watched the UFO dart straight up into the sky and disappear.
By the time Spaur made it home, the local newspapers had the story. Headline: THEY TAILED A SAUCER 86 MILES! The national news picked it up and within three days, they were getting calls from Japan. At the station, Spaur and Neff were ridiculed. Neff took it in stride but it really got to Spaur, who lost twenty pounds from the stress of it all. Then men from Project Blue Book – the military's Cold War UFO-investigation department – arrived. After interviewing everyone, they determined that the object the four police officers saw that morning was the planet Venus refracted through fog.
By all accounts, Spaur suffered an emotional breakdown after this. Within six months, he'd lost his job. His wife left with the children. In October, a Plain Dealer reporter found him living out of a motel, subsisting on peanut butter and jelly sandwiches. "Thirty-four years old and what do I have? Nothing," he said. "Who knows me? To everyone, I'm Dale Spaur, the nut who chased a flying saucer."
James didn't know who his real father was until he was thirteen – after the divorce, his mother remarried and James was adopted by his stepfather. He was watching Good Morning America with his older brother, Dale Jr., when a tall man was invited on the program to talk about flying saucers.
"My mother came in and said, 'That's your dad.'" The boys wanted to meet him so Daneise called the television station and the show's producers passed along her message. Two weeks later, Dale Spaur pulled into the driveway in a big pickup truck. "I remember watching him get out," said James. "It was like he unfolded out of the truck when he stepped out, he was so big." During his visit, he told his boys about his adventures since leaving Portage County.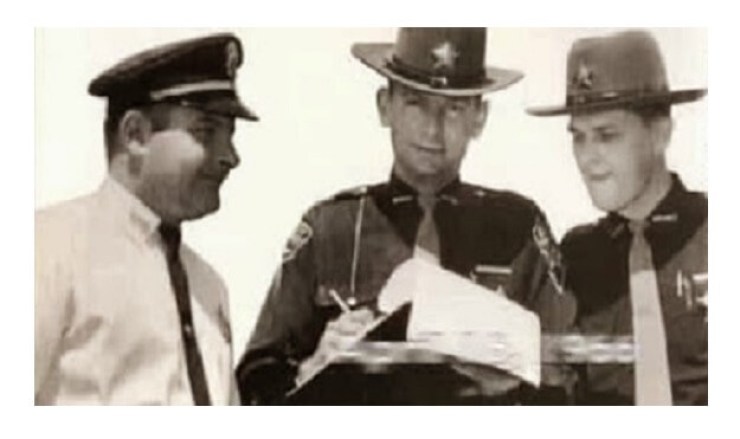 It had taken time, but Spaur had finally gotten his life back together. Not long after that reporter found him at the motel, Dale moved to West Virginia, where he worked in the mines. He had a terrible accident there, falling seventy feet down a shaft, breaking his back. He lay in a coma in the hospital for several days, eyes wide open but completely out of it. "A nurse was supposed to sit with him the whole time," said James. "But she only lasted a couple hours. I guess she came running out of the room, screaming, 'This man is possessed by an alien!'"
When he recovered, Spaur moved back to Ohio and settled in Rocky River. He remarried, opened a bar called the Avenue at West 65th and Detroit Road in Cleveland, and on rare occasions told stories about the UFO he called "Floyd," which he claimed visited him sometimes when nobody else was around.
Later, he did a little consulting for Stephen Spielberg's movie, Close Encounters of the Third Kind, but walked off set in a huff after he found out the main character was not a cop, said James. The film opens with a police officer chasing a UFO shaped kind of like an ice cream cone on its side.
Spaur died on April 4th, 1983, never recovering from severe pneumonia after catching the flu. James remembers an endless stream of people he'd never seen before at his father's funeral. He never knew his father had so many friends.
"I look up and five Eskimos are standing there. Where did they come from? How did they know my father?"
I asked James what he thinks after all these years. What did his father see in the skies above Portage County fifty years ago?
"He believed what he saw was extra-terrestrial," said James. "I believe him. Nothing we made could fly like that. In Pennsylvania, it hovered over his car. He could feel the heat coming off it. Then it went straight up and disappeared. Poof. Gone! And remember, my father served in the Air Force. You couldn't put a bird up there he doesn't recognize."
If there's definitive proof, the military has it. Spaur and Neff kept a camera in the cruiser. They took dozens of photographs. But when Blue Book came to town, the G-men confiscated the negatives. They have never been released.
" To Be Or Not To Be " Alien Among Us?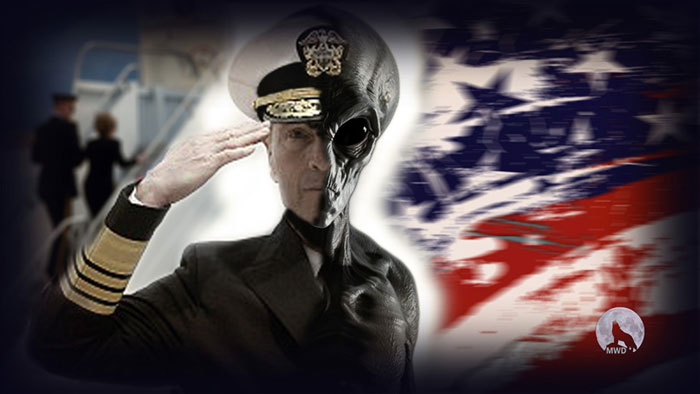 More than 400 years ago, Giordano Bruno, an Italian humanist theologian and philosopher of the Renaissance era, wrote that "there are countless planets orbiting other suns in space, which could host similar creatures, even superior to those of on earth."
The visionary was burned in Rome in 1600. Towards the end of the nineteenth century, the scientific-fantastic works of Jules Verne and H.G. Wells have begun to popularize the idea of alien life.
Now controversial researcher Stephen Hawking tells the whole world that aliens exist, but it would be wise for us to avoid contact with them.
Until now, nobody has brought incontestable and generally accepted proof that we are not alone in the Universe.
Therefore, believing or not believing in aliens is, ultimately, a personal option that is based on the level of education, imagination, and enthusiasm of each of us. We will not try to change your beliefs. Not in a radical way.
Question on a paranormal topic discussion forum: "How many aliens live on Earth at this moment, disguised as humans?" Response: "All but you are aliens; you are the only remaining man but do not be afraid, we will come soon after you. "
Beyond this joke, several extremely serious polls reveal an amazing fact: one in five people thinks that aliens live among us, disguised as humans.
A poll of public opinion conducted by Reuters with 23,000 adult subjects in 22 countries concluded that India is an epicenter of alien activity in local consciousness and that 45% of people there are convinced of an alien invasion is already in progress.

Recent Polls – Belief in Aliens & UFOs
The Chinese are not far away, 42% of them are adhering to similar ideas, followed by 29% of Japanese people who suspect their fellow countrymen might have extraterrestrial origins.
In Australia, 23% of those surveyed believe that aliens are on Earth, while Belgians, Germans, and Swedes are more skeptical and only 8% accredit such a theory.
Of course, many of those who denied the possibility that foreign beings can live among us might be aliens themselves who want to remain undiscovered.
Leaving the joke aside, the most important thing that all of these figures tell us is that the theory of infiltration of beings from other worlds in our ranks has not only three crazy followers, lost in isolated world corners but, on the contrary, tens of millions people around the globe are giving such a chance.
But where are THE OTHERS ?
Only in the observable universe, there are billions of galaxies with thousands of stars, meaning that there are billions and billions of living planets in the cosmos.
How is it that if there are so many worlds, worlds similar to Earth, where life can exist, science did not find aliens?
Known as the Fermi paradox, this question continues to leave scientists unanswered.
Mankind has advanced rapidly over the past 100 years, but this period becomes insignificant compared to the history of at least 13.82 billion years of the Universe.
Therefore, it is not difficult to imagine that we will go to visit other planets in the future. It seems unlikely that we will be the first civilization to reach this point.
So we should not have heard of other species so far?
This question has led some scholars to believe that true interstellar travel is not possible, that no civilization can resist enough to get in touch with another.
Specialists have proposed to analyze the obstacles that have stopped humanity from visiting other planets.
The most important of these obstacles is space travel itself, which is extremely difficult based on our current knowledge.
"A JOURNEY OF PERHAPS THOUSANDS OF YEARS MUST BE SURVIVED BY A POPULATION LARGE ENOUGH TO GIVE UP EVERYTHING AND TAKE IT FROM THE BEGINNING."
Even if we can travel at a speed close to that of light, something impossible to conceive at the moment, we would need 100,000 years to cross the Milky Way. Therefore, visiting another planet remains impossible for the moment.
Of course, we do not take into account warp speeds or wormholes, since they are not scientifically proven at this time, yet.
THE OTHERS – Friends Or Foes?
Popular culture has "programmed" us to see alien beings as standard: we see these creatures in gray or green shades, with long, elongated heads, attached to semi-atrophied bodies with large black eyes.
However, many researchers, for various reasons, have come to believe that there are multiple, even a multitude of species or alien races. Some of them are universally accepted by the followers of the idea.
The most famous type of alien is the tiny little gray, sometimes known as Zeta Reticulan. This kind of alien is the main suspect behind the abduction phenomenon.
The Others, Alleged Grey Alien
Extraterrestrials are suspected of having little or no feelings, the greys are regarded as cold and cruel scientists who run experiments on humans, lacking any kind of compassion. They seem to work as a single unit of cohesion, with some collective consciousness, controlled by a Gray leader.
The only care they have is the perpetuation of their own species, which some think they might be genetically damaged.
Another species of aliens, which, especially lately, is the main subject of many conspiracy theories, is that of reptilians. This breed is one of the few whose existence almost all the enthusiasts of the phenomenon are convinced, but whose origins give rise to heated debate.
Who are THE OTHERS, where do they come from and what is their mission?
Many subcategories of aliens are framed as reptilian. Some of the most titrated are Draconians or Dracos, who would come from the Alpha Draconis solar system.
In fact, they would have formed colonies there, but proclaim the Earth as their home planet. Some even think that Terra would belong to them, while others believe that the reptilians have inseminated this planet and see in us their biological property.
Regardless of the situation, they perceive people as inferior. They are an old race, if not primordial, being cruel and very capable. Escalating the subject, myths say reptilians can change their shape, simulating the human aspect.
From here, there is a step up to the conclusion of some communities that follow the theory that these aliens are stealthily leading the world, right under our eyes.
Another extraterrestrial species among Ufologists is that of the Pleiadians, a name was given to a group of Nordic aliens, or "multidimensional spiritual beings" in the Perseid Star Cluster, in the Taurus constellation, about 400 light-years from Earth.

Pleiadians
Their original planet is Erra, located in an alternative dimension with a fraction of a second, before the one we live in. These aliens would be very similar to humans.
Billy Meier, the Swiss who claimed that he had telepathically contacted him in the 1940s, and in 1970 the man came up with pictures of Pleiadian ships and sketches to illustrate them.
Since then, the Pleiadians have been the subject of intense debate. It is believed that they are deeply spiritual and close to nature, peaceful beings who want to prevent the self-destruction of mankind, giving us subtle philosophies and alternative ways of existence.
And Anunnaki is an important alien race coming from a controversial planet from the Solar System, Nibiru. In the Sumerian myths, this astral body would be the home of an advanced human-alien species called Anunnaki, to which the Bible would also have some hidden references.
This breed had arrived on Terra 450,000 years ago, looking for minerals, especially gold, which they found and exploited in Africa. It is believed that Anunnaki would have genetically created Homo sapiens, especially to be their slaves, by mixing their own genes with those of Homo erectus.
The ancient inscriptions indicate that the Sumerian human civilization in Mesopotamia was made under the careful guidance of these "gods," the notion of royalty being inaugurated just as mediation between the human species and Anunnaki.
They are described as resembling humans, but bigger and more physically strong, as well as a very aggressive and temperamental race, they are devoid of morality, according to human standards, and with brutal methods.
Secret Service and Aliens
In 1972, in the northern part of New Mexico, several tourists discovered a canyon. Later there went researchers from New Mexico University.
The walls of the canyon had pictograms and several objects were found under a rock. These were dated to the years 800 BC. One of the objects seemed to be a compass.
Immediately after this discovery, the canyon became the property of the US government and tourists' access was forbidden. The American secret services, the NSA, have been involved in the research of the canyon and the recovery of all the artifacts.
NSA's involvement implied that something of major importance had been discovered.
In 1994, a cave collapsed in a canyon and an entrance was found leading inside a grotto. A truly underground complex has been discovered, consisting of 23 rooms linked by several tunnels. The walls feature pictograms and hieroglyphs that seemed to be of alien origin.
The NSA has sent its own researchers whose identity remains anonymous and who are specialized in alien artifacts.
Over seven months, the researchers studied the artifacts and came to the conclusion that the caves had an alien population.
Among the most mysterious objects discovered were some optical discs. The entire team of NSA researchers has been trying to decipher the mysterious optical discs through various technological methods.
One of the researchers had the inspiration to compare the writing of ancient Sumerian texts with the hieroglyphs discovered inside the rooms. The resemblance was striking.
Optical discs have been analyzed and re-analyzed.
It was finally found that the information on the discs was stored in 23 units, as did the number of rooms.
Each unit corresponded to a room. After a long period of time, the information has been decrypted. Those who had stored this information were called the Flying Creators. They considered themselves messengers of philosophy, arts, and science. The disks also contained information about the 7 enigmas of humanity.
Immediately after the discs were decrypted, the team of NSA researchers was fired and forced to sign a confidentiality statement.
One of the researchers, Dr. Anderson, broke the silence and spoke of this discovery.
NSA denied the researcher's statements, and access to the canyon is still guarded by the US military. Something that should not be seen or searched hides inside the canyon.
During the Cold War, many analysts believe secret services were the true leaders of the world's states. In addition, in conspiracy theory, any secret service is nothing but a real "state in the state."
With their own levers and people in key posts, the respective intelligence service would have the power in any country and under any regime. In fact, the true meaning of power today is access to Information.
Whoever holds as much information about a domain, organization or person, that person has power over the domain, organization, or person in question.
And when we report on information, the secret services remain the institutions that are in the possession of the largest databases about absolutely any field, updated and revised daily bases.
As we turn our attention to the various UFOs, we see that almost any incident involving aliens has links, in one way or another, with secret services.
From the franchises of information that has passed over time in the media and conspiracy theories, it is clear that most of the world's major information services have a dedicated department dedicated to 100% studying, contacting and even maintaining relationships and exchanging information with alien beings.
Astronauts, and Aliens
Several NASA astronauts claimed they were in contact with aliens. "Alien civilizations are monitoring us for a long time"
Major space astronauts of the American Space Agency claim that they saw UFOs during or even before space missions.
At least four NASA astronauts have publicly revealed belief in aliens.
Edgar Mitchell

The astronaut who was the sixth person who went to the moon in 1971 at the Apollo 14 mission claims to have experienced an intense spiritual experience when he came back from the mission and has since devoted his life to demonstrating the existence of alien life.
He also claims aliens have saved humanity in the past from a devastating nuclear war and suggests that the Vatican secretly holds that an alien race is trying to contact us.
Mitchell died on February 4, 2016 at the age of 85, close to the 45th anniversary of the moonlighting.
Gordon Cooper

The Mercury Project of which Cooper took part was between 1958 and 1963 and aimed to send a man into orbit.
During training, Cooper claims to have seen a UFO flying over an American base in Germany. The astronaut argues that "we must first show them that we can solve our problems peacefully before they are accepted as universal team members."
Cooper suffered Parkinson's disease at the age of 77 and died of cardiac arrest on October 4, 2004.
Deke Slayton

Just like Cooper, Slayton claims to have seen a UFO in 1951. He describes it as "a plate that stood at a 45-degree angle. I had no room, otherwise, I would have taken pictures. "
Slayton was diagnosed with a brain tumor in 1992 and died in 1993 at the age of 69.
Brian O'Leary

The astronaut was selected for a mission on Mars in 1967, but this was not the case. Another experience changed O'Leary's perspective on aliens.
The astronaut became a professor of physics at Princeton University after leaving NASA. During this time, he specified that there is abundant evidence that we are contacted.
Alien civilizations have been monitoring us for a long time, and their appearance is different from any type of traditional Western materialist perspective.
O'Leary died of intestinal cancer on July 28, 2011, shortly after diagnosing the condition.
THE END
The fact that we do not yet fully understand physics does not mean that UFOs are not real, but we simply do not have the capacity to understand these physical phenomena.
I think it is in our nature to go out, explore and report what we see The fact that there are things in this universe that are beyond our understanding is indeed a real theme.
We have scientific observations to prove the truth of these phenomena.
Source: https://www.matrixdisclosure.com
References:
http://www.ufos-aliens.co.uk/cosmicspecies.htm
USO – What Are Unidentified Submerged Objects? Under-waters UFOs?
USO | If the vast majority of people think that are probably the flying machines with which our planet is visited by the beings of the Cosmos, few are the ones who have heard of the mysterious objects that cross the under-waters of the lakes and oceans, just like the similar devices that fly in the sky.
Does it prefer some UFOs to travel under the water? Or are we dealing with a new category of mysterious objects? Two questions that modern science does not get to find answers …
Those who pass through the depths
Incorporated in the oblivion of more well-known phenomena in the field, such as Area 51, the Voronezh episode, or 1-4 grade encounters, the case of Unidentified Submerged Objects (USO, in specific language) raises a series of new questions, sensitively different from those accompany the classic (already …) theme of UFOs.
According to the reputed UFO scientist, Dr. Timothy Good, strange objects that travel through the Earth's waters bring into question one of the most disturbing theories about visitors from other worlds.
People, being self-proclaimed the most intelligent and powerful species on Earth, find it difficult to accept the possibility of being visited at a certain moment by far superior beings from other planets.
What can we do in front of creatures from other worlds moving through water as easily as their fellow creatures roam the heavens in flying ships? What are they looking for on Terra? What do they want from us? Why is it moving through lakes and oceans? Some immense stretches of water have mysterious properties that allow them to be true interdimensional crossing gates? We do not know yet.
People's knowledge of this captivating subchapter is (yet) summed up to simple assumptions along with a review of the most important cases recorded in the ever-increasing volume of UFO phenomenology.
We find it surprising that the accounts of USO are hundreds of years old, just like many more famous UFOs. It seems that people have mentioned in their writings and chronicles metallic objects, most often bright or provided with headlamp-like devices that cut off ocean waters at high speed.
They often sank into the depths, disappearing without a trace from the amazed eyes of the seafarers, sometimes they suddenly poured out of the waters to fly to the heavens.
Reciprocation was sometimes valid, some eyewitnesses from previous centuries retelling in documents preserved today about UFO-like devices that sink subtly, preferring as submarine transport, which hid them from the eyes of people's astonishment.
According to some reports, the USOs that stood on the glaciers of the poles were melting ice as they moved to the surface, leaving behind them true free channels in the ice caps. Did they perform so well because of the heat emanating from the engines or the fogging layer of friction, as the crews of Soviet ships overlying the Arctic and Antarctica were saying?
Instead, the crews of fishing vessels that were witnesses to USOs in industrial fishing fleets declared that strange objects are responsible for the disappearance of fish in the area, and experts have depleted the variants of such a situation where visitors from other worlds " they stole the fish, the creatures of the sea were frightened by running away from swimming underwater or fish and other animals were leaving the polluted waters after the object passed.
Some of the extraterrestrial enthusiasts go so far as to say that visitors from other planets have ecological inclinations, warning the fish banks not to come close to the Homo sapiens sapiens species …
"Several underwater files" …
Probably the most credible USO incident occurred on September 4, 1971, when four members of the National Geographic Institute of Costa Rica flew from a bimetal Cote Lake near the Arenal volcano.
The team of researchers wanted to map and photograph the entire area that at that time was still unexplored. For this purpose, the expedition has a special camera attached to the bottom of the plane.
The camera was large format and triggered automatically every 20 seconds to take a new photo of the lake and its surroundings. At the end of the research mission, when specialists developed the photo, they noticed a bizarre presence, which at first seemed to be a 36-meter diameter metal discarded when it was just entering the deep waters of the lake.
The object whose details were accurately captured by the camera did not appear on any other instant of the movie. Subsequent studies at Kodak headquarters in the United States have shown, without stamping, that there is no flaw of refraction, chromatic aberration or another defect in photography, the specialists declaring the photo to be purely authentic …
Lake Cote is a very deep one, and there are many accounts of locals who frequently saw flying objects entering or coming out of their water at high speed. The day after the incident involving the 4 National Geographic members at 9 am, two fishermen on a lake boat heard a metallic noise nearby.
When they turned their heads in the direction of the sound, they saw a metallic submarine object equipped with 3 turrets. Shortly without noise, the giant machine came out of the water and headed for the mountains to the north of the lake.
On the night of November 6, 1973, there was another meeting with a USO, this time near the eastern coast of the United States. The fishermen of Pascagoula, Mississippi, were direct witnesses, as did the Coast Guard.
In total, 9 witnesses saw a circular-elliptical metal object, about 6 meters long and have a golden light at the top. The object moves without noise over the water at a height of 1-2 meters.
As soon as people spotted him and began shouting and shaking, the object sank into the water, as if hiding from people. The Coast Guard made a detailed report and contacted the closest US base Navy in the area.
To the surprise of everyone, the American Navy radars have identified a metallic object of 6 meters in the same area.
There is, however, a place on Earth that can easily be called the capital of USO phenomena, and in no other area of the world, there is a place where the frequency of strange objects in the depths is so great. It's Puerto Rico, a tropical island in the Caribbean Sea.
Puerto Rico is located in the corner of the famous Bermuda Triangle, famous for the number of unexplained displacements of boats, ships, planes, and helicopters. A large number of USO incidents have been reported around the El Yunque Jungle Mountains and Jungles.
Here, the USO UFO phenomenon has become so commonplace that locals have become accustomed to them as daily incidents. So did the American Marines who were assigned to missions in the area.
"VERY MANY PEOPLE HAVE SEEN UFOS RIDING WITH WATER, ONCE I SAW A BEAUTIFUL ONE. AT FIRST, I THOUGHT IT WAS A BOAT, IT LOOKED BLACK UNDERNEATH, AND IN THE UPPER PART, IT HAD MANY RED AND BLUE LIGHTS. "AS SOON AS HE NOTICED ME, HE SANK, DISAPPEARING INTO THE SEA," SAYS JOSE ORLANDO GOLIS, AN OFFICIAL OF THE PUERTO RICAN GOVERNMENT STATIONED IN EL YUNQUE.
Felix Rivera is a professional diver who owns his own recreational or industrial diving company near the American Naval Air Station, one of the American bases on the island. Felix confirmed that many USO witnesses are soldiers and US military personnel at the base.
"NAVY SEALS, THE ELITE TROOPS OF THE AMERICAN NAVY ARE OFTEN TRAINED HERE, MANY OF THEM HAVE TOLD ME ABOUT ENCOUNTERS WITH SUCH STRANGE OBJECTS. SOME SAY MYSTERIOUS APPLIANCES ARE OFTEN APPROACHING THEIR TRAINING BOATS. BUT WHEN AMERICANS GET TOO CLOSE TO THEM OR PULL IN THEIR DIRECTION, OBJECTS SINK AND DISAPPEAR AT AN IMPOSSIBLE SPEED FOR ANY MAN-MADE MACHINE, "HE ADDS.
North of Puerto Rico is an area called the San Juan Strait, a place feared today by American authorities who are alarmed by a large number of military and private aircraft that have disappeared and continue to disappear regularly in this place.
A place that would rightly deserve the fame created around the Bermuda Triangle. Even more interesting is what happens in the depths of the San Juan Strait, where the researchers discovered a deep submarine fault over 9,000 meters.
Here is, in fact, the deepest point in the Atlantic, the underwater pressure is so great that life is normally impossible, and any man-made submarine would be crushed by the immense pressure of water.
The reports of the navy and US aviation report about a circular-shaped metallic ship that often appears above the water, stationing for an indefinite period of time before sinking without a trace into the blue of the Atlantic.
What does the Russian Navy hide?
Russia (including the former Soviet space) hides a range of USO phenomena, highly documented and studied by a number of prestigious specialists.
Recently, the leaders of the Russian Center for Studies of the UFO Phenomenon have accepted to publish only a small part of the information considered by the Kremlin to be "capable of provoking panic among the population."
The "safe" dossier was handed to researchers Paul Stonehill and Philip Mantle, the two researchers announcing that they will write a book on the basis of the data that will treat all USO case history in Russia's history.
One of the most spectacular cases is that a Soviet warship spotted an unidentified object moving through the Pacific Ocean through its submarine detection equipment.
The ship's commanders thought they had discovered an American submarine on an espionage mission. The strange object stood deep, the Russian officers launching radio calls in which they were tending to surrender. The shock of everyone came when the object decided to leave the Soviet ship.
It disappeared astonishingly fast, radars calculating that the submarine ship was moving at a speed of about 450 km / h at a depth of 5,000 meters … while the maximum speed of the most efficient submarine built with the current technologies, does not exceed 65 km / h at a maximum depth of 50 meters …
The first case of USOs studied by the Soviets refers to the Odessa incident, when several officers and soldiers from the Sevastopol Naval Base have observed and identified a USO that left the Black Sea in August 1950 in the immediate the approach of a Soviet military cruiser.
Since then, according to data recently sent by Russian authorities, over 300 USO cases have been counted, which makes it right to ask ourselves what information is hidden in the Russian Navy databases?
Source www.matrixdisclosure.com