Alien Message to Mankind: "Do You Wish That We Show Up?"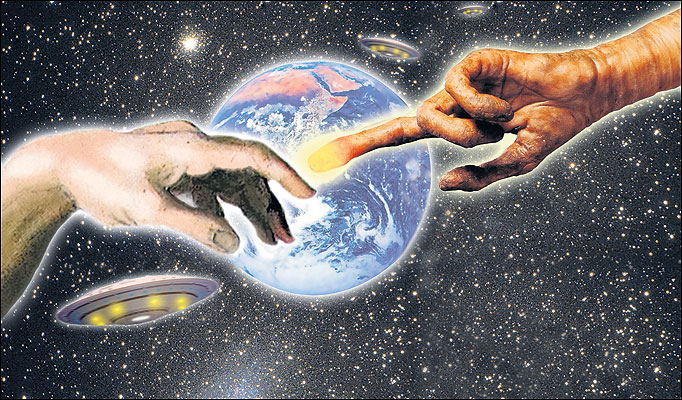 I ask that you witness rather than judge this Alien message, and if you choose to pass it along, ask others to do the same.
It troubles me that people are planning the future of of humanity without our collective awareness, without our collective consent, and without collaborating with one another, at a time when I perceive Creator is calling all creation back into oneness, foretold as the Shift of the Ages. In other words, the experiment in 'separation' is coming to a close, requiring everyone in this freewill Earth zone to choose separation or unity, fear or unconditional love.
This Alien message suggests there are two ways to establish a cosmic contact with another civilization: via its standing representatives or directly with ordinary individuals.
The first way entails fights of interests, the second way brings awareness. The first way was chosen by a group of races motivated by keeping mankind in slavery, thereby controlling Earth's resources, its gene pool, and the mass of human emotional energy.
The second way was chosen by a group of races allied with the cause of the Spirit of Service. Some years ago we did introduce ourselves to representatives of the human power structure, but they refused our outstretched hand on the basis of interests that were incompatible with their strategic vision.
That is why today individuals are to make this choice by themselves without any representatives interfering. What we proposed in the past to those whom we believed were in a capacity to contribute to your happiness, we propose now — to you.
The Alien Message To Mankind
The original source of this information appears to be by Mr. Jean Ederman, now 49, of France, who evidently works in the field of aviation.
He claims to have been a military jet pilot, air traffic controller and airport manager, and to have a masters in economics. He also claims to have had a number of anomalous experiences since the age of six, which later included a number of UFO sightings and ET contacts.
He writes: "… after having learned how to mentally project myself to a place in the presence of benevolent extraterrestrials, I received the following message…"
[Translated from French into English by Dan Drasin, a Marin-based film-maker and researcher].
Each one of you wishes to exercise your free will and experience happiness. Your free will depends upon the knowledge you have of your own power. Your happiness depends upon the love that you give and receive.
Like all conscious races at this stage of progress, you may feel isolated on your planet. This impression gives you a certain view of your destiny. Yet you are at the brink of big upheavals that only a minority is aware of.
It is not our responsibility to modify your future without your choosing it. So consider this message as a worldwide referendum, and your answer as a ballot.
Neither your scientists nor your religious representatives speak knowledgeably about certain unexplained aerial and celestial events that mankind has witnessed for thousands of years.
To know the truth, one must face it without the filter of one's beliefs or dogmas, however respectable
they may be.
A growing number of anonymous researchers of yours are exploring new paths of knowledge and are getting very close to reality. Today, your civilization is flooded with an ocean of information of which only a tiny part, the less upsetting one, is notably distributed.
Bear in mind that what in your history seemed ridiculous or improbable has often become possible, then realized — in particular in the last fifty years.
Be aware that the future will be even more surprising. You will discover the worst as well as the best.
Many of those who study our appearances point to lights in the night, but without lighting the way. Often they think in terms of objects when it is all about conscious beings.
Who are we?
Like billions of others in this galaxy, we are conscious creatures that some call "extraterrestrials," even though the reality is subtler. There is no fundamental difference between you and us, save for having experienced certain stages of evolution.
As with any other organized society, a hierarchy exists in our internal relationships. Ours, however, is based upon the wisdom of several races. It is with the approval of this hierarchy that we turn to you.
Like most of you, we are in quest of the Supreme "Being" or "State of Being."
Therefore we are not gods or lesser gods but virtually your equals in the Cosmic Brotherhood. Physically we are somewhat different from you but most of us are humanoid-shaped.
We are not mere observations; we are consciousnesses just like you. Our existence is a reality, but the majority of you do not perceive it yet because we remain invisible to your senses and instruments most of the time.
We wish to fill this void at this moment in your history. We made this collective decision on our side, but this is not enough — we need yours as well.
Through this message you can become the decision-makers. You, personally. We have no human representative on Earth who could guide your decision.
Why aren't we visible?
At certain stages of evolution, cosmic "humanities" discover certain scientific principles regarding matter. Structured dematerialization and materialization are among them.
Your humanity has achieved this in a few laboratories, in close collaboration with other extraterrestrial creatures — at the cost of hazardous compromises that remain purposely hidden from you by some of your representatives.
In addition to the aerial or space-based objects or phenomena known to your scientific community as physical "UFOs," there are essentially multidimensional manufactured spaceships that possess these expanded capacities.
Many human beings have been in visual, auditory, tactile or psychic contact with such ships — some of which, it should be noted with caution, are under the influence of hidden powers that govern you, which we often term "the third party."
The relative scarcity of your observations is due to the dematerialized state of these ships. Being unable to perceive them yourselves, you cannot acknowledge their existence. We fully understand this.
When most observations do occur, they are arranged on an individual basis so as to touch the individual soul and not to influence or intrude on any organized social system.
This is deliberate on the part of the various races that surround you, but for a variety of reasons and results. For negative multidimensional beings that play a part in the exercise of power in the shadow of human oligarchy, discretion is motivated by their desire to keep their existence unknown.
For us, discretion has been motivated by the respect of the human free will that people can exercise to manage their own affairs so that they can reach technical and spiritual maturity on their own.
However, humankind's entrance into the family of galactic civilizations is greatly expected.
We can appear in broad daylight to help you attain this union, but we have not done it so far, as too few of you have genuinely desired it because of ignorance, indifference or fear, and because the urgency of the situation did not justify it.
Who are you?
You are the offspring of many traditions that throughout time have been mutually enriched by each others' contributions.
Your goal is to unite, while respecting these diverse roots, to accomplish a common purpose, a united project. The appearances of your cultures help keep you separated because you give them far greater importance than you give your deeper beings.
Shape, or form, has been deemed more important than the essence of your subtle nature. For the powers in control, this emphasis on differences of form constitutes a bulwark against any form of positive change.
Now you are being called on to overcome the identification with form while still respecting it for its richness and beauty. Understanding the consciousness behind form allows us to love all humans in their diversity.
Peace does not mean simply not making war; it consists in becoming what you, collectively, are in reality: a fraternity.
The solutions available to achieve this are decreasing, but one that could still catalyze it would be open contact with another race that would reflect the image of what you are in a deeper reality.
Except for rare occasions, our past interventions intentionally had very little influence on your capacity to make collective and individual decisions about your own future.
This was motivated by our knowledge of your deep psychological mechanisms. We reached the conclusion that freedom is built every day as a being becomes aware of himself and of his environment, getting progressively rid of constraints and inertias, whatever they may be.
However, despite the actions of numerous brave and willing human souls, those inertias have been successfully maintained for the benefit of a growing, centralized power.
What is your situation?
Until recently, mankind lived in satisfactory control of its decisions. But it is losing more and more the control of its own fate, partly because of the growing use of advanced technologies that affect your body as well as your mind and will eventually have irreversibly lethal consequences for earthly and human ecosystems.
Independently of your own will, your resilience will artificially decrease and you will slowly but surely lose your extraordinary capacity to make life desirable. Such plans are on their way.
Should a collective reaction of great magnitude not happen, this individual power is doomed to vanish. The period to come shall be one of rupture.
This break, however, can be a positive break with the past as long as you keep this creative power alive in you, even if it cohabits, for the time being, with the dark intentions of your potential lords.
What now? Should you wait for the last moment to find solutions? Should you anticipate or undergo pain?
Your history has never ceased to be marked by encounters between peoples whose discovery of one another occurred in circumstances of conflict and conquest.
Earth has now become a village where everyone knows everyone else, but still conflicts persist and threats of all kinds get worse in intensity and duration.
Individuals who have many potential capacities cannot exercise them with dignity. This is the case for the greatest majority of you, for reasons that are essentially geopolitical.
There are several billion of you, but the education of your children and your living conditions, as well as the conditions of numerous animals and much plant life are under the thumb of a small number of your political, financial, military and religious representatives.
Your thoughts and beliefs are modeled after partisan interests while at the same time giving you the feeling that you are in total control of your destiny — which in essence is the reality, but there is a long way between a wish and a fact when the true rules of the game at hand are kept hidden.
This time, you are not the conqueror. Spreading biased information is an effective strategy for manipulating human beings. Inducing thoughts and emotions, or even creating organisms, that do not belong to you is an even older strategy.
A great roller wave is on the horizon. It entails very positive but also very negative potentials. At this time wonderful opportunities of progress stand side by side with threats of destruction.
However, you can only perceive what is being shown to you. The diminishing of many natural resources is inevitable and no long-term collective remediation project has been launched. Ecosystem exhaustion mechanisms have exceeded irreversible limits.
The scarcity of resources whose entry price will rise day after day — and their unfair distribution — will bring about fratricidal fights on a large scale, from the hearts of your cities to your countrysides.
This is the reason why, more than ever in your history, your decisions of today will directly and significantly impact your survival tomorrow.
Hatred grows… but so does love. That is what keeps you confident in your ability to find solutions.
However, human behaviors, formed from past habits and trainings, have great inertia that leads to a dead end. The critical mass has not been reached, while the work of sabotage is being carried out cleverly and efficiently.
You entrust your problems to representatives whose awareness of common well being inexorably fades away before corporatist interests.
These putative servants of the people are far more often debating the form than the content. Just at the moment of action, delays accumulate to the point when you have to submit rather than choose.
This inertia is in many ways typical of any civilization. What event could radically modify it? Where could a collective and unifying awareness come from that will stop this blind rushing ahead?
Tribes, populations and human nations have always encountered and interacted with one another. Faced with the threats weighing upon the human family, it is perhaps time that a greater interaction occurred.
There are two ways to establish a cosmic contact with another civilization: via its standing representatives or directly with ordinary individuals.
The first way entails fights of interests, the second way brings awareness. The first way was chosen by a group of races motivated by keeping mankind in slavery, thereby controlling Earth's resources, its gene pool, and the mass of human emotional energy.
The second way was chosen by a group of races allied with the cause of the Spirit of Service. Some years ago we did introduce ourselves to representatives of the human power structure, but they refused our outstretched hand on the basis of interests that were incompatible with their strategic vision.
That is why today individuals are to make this choice by themselves without any representatives interfering. What we proposed in the past to those whom we believed were in a capacity to contribute to your happiness, we propose now — to you.
Few of you are aware that non-human creatures have been involved in the centralizing of power in your world, and in the subtle taking of control. These creatures do not necessarily stand on your material plane, which is precisely what could make them extremely efficient and frightening in the near future.
However, also be aware that quite a few of your representatives are in fact fighting this danger, that not all alien abductions are conducted to your detriment, and that resistance also exists amongst those dominance-oriented races.
Peace and reunification of your peoples would be a first step toward harmony with civilizations other than yours. That is precisely what those who manipulate you behind the scenes want to avoid at all cost because, by dividing, they reign.
They also reign over those who more visibly govern you. Their strength comes from their capacity to instill mistrust and fear. This considerably harms your very cosmic nature.
This message would be of no interest if these manipulators' influence were not reaching its peak and if their misleading and murderous plans did not materialize within a few years from now.
Their deadlines are close and mankind will undergo unprecedented difficulties for the next ten cycles [years?]. To defend yourselves against this aggression that bears no face, you need at least to have enough information that points to the solution.
Here again, appearance and body type will not be enough to tell the dominator from the ally.
At your current state of psychic development it is extremely difficult for you to distinguish between them. In addition to your intuition, training will be necessary when the time has come. Being aware of the priceless value of free will, we are inviting you to an alternative.
What can we offer?
We can offer you a more holistic vision of the universe and of life, constructive interactions, the experience of fair and fraternal relationships, liberating technical knowledge, eradication of suffering, controlled exercise of individual powers, access to new forms of energy and, finally, a better comprehension of consciousness.
We cannot help you overcome your individual and collective fears, or bring you laws that you would not have chosen. You must also work on your own selves, apply individual and collective efforts to build the world you desire, and manifest the spirit to quest for new skies.
What would we receive?
Should you decide that such a contact take place, we would rejoice over the safeguarding of fraternal equilibrium in this region of the universe, fruitful diplomatic exchanges, and the intense Joy of knowing that you are united to accomplish what you are capable of.
The feeling of Joy is strongly sought in the universe, for its energy is divine. What is the question we ask you?
"DO YOU WISH THAT WE SHOW UP?"
How can you answer this question? The truth of soul can be read telepathically, so you only need to clearly ask yourself this question and give your answer as clearly, on your own or in a group, as you wish.
Being in the heart of a city or in the middle of a desert does not impact the efficiency of your answer. YES or NO.
Just do it as if you were speaking to yourself but thinking about the message. This is a universal question, and these mere few words, put in their context, have a powerful meaning.
This is why you should calmly think about it, in all conscience. In order to perfectly associate your answer with the question, it is recommended that you answer after another careful reading of this message.
Do not rush to answer. Breathe and let all the power of your own free will penetrate you. Be proud of what you are! Then do not let hesitation get in the way.
The everyday problems that you may have can weaken you. To be yourselves, forget about them for a few minutes. Feel the force that springs up in you. You are in control of yourselves!
A single thought, a single answer can drastically change your near future, in one way as in another. Your individual decision of asking in your inner self that we show up on your material plane and in broad daylight is precious and essential to us.
Even though you can choose the way that best suits you, rituals per se are essentially useless. A sincere request made with your heart and your own will, will always be perceived by those of us to whom it is sent. In your own private polling booth of your secret will, you will determine the future.
What is the lever effect?
This decision should be made by the greatest possible number among you, even though it might seem like a minority.
It is recommended to spread this message, in all envisageable fashions, in as many languages as possible, to those around you, whether or not they seem receptive to this new vision of the future. Do it using a humorous tone or derision if that can help you.
You can even openly and publicly make fun of it if it makes you feel more comfortable, but do not be indifferent, for at least you will have exercised your free will. Forget about the false prophets and the beliefs that have been transmitted to you about us.
This request is one of the most intimate that can be asked to you. Making a decision by yourself, as an individual, is your right as well as your responsibility. Passivity only leads to the absence of freedom.
Similarly, indecision is never efficient. If you really want to cling to your beliefs, which is something that we understand, then forcefully say NO.
If you do not know what to choose, do not say YES because of mere curiosity. This is not a show, this is real daily life. We exist. We are alive.
Your history has had plenty of episodes when determined men and women were able to influence the thread of events despite their small number.
Just as a small number is enough to take temporal power on Earth and influence the future of the majority, a small number of you can radically change your fate as an answer to the impotence in face of so much inertia and so many hurdles. You can ease mankind's birth to Brotherhood.
One of your thinkers once said:
"Give me a hand-hold and I'll raise the Earth."
Spreading this message will then be the strengthening of the hand-hold. We will be the light-years long lever and you will be the craftsmen to "raise the Earth" as a consequence of our appearance.
What would be the consequences of a positive decision?
For us, the immediate consequence of a collective favorable decision would be the materialization of many ships, in your sky and on Earth.
For you, the direct effect would be the rapid abandoning of many certitudes and beliefs. A simple conclusive visual contact would have huge repercussions for your future.
Much knowledge would be modified forever. The organization of your societies would be deeply upheaved forever, in all fields of activity.
Power would become individual because you would see for yourself that we exist as living beings, not accepting or rejecting that fact on the word of any external authority. Concretely, you would change the scale of your values.
The most important thing for us is that humankind would form a single family before this "unknown" we would represent!
Danger would slowly melt away from your homes because you would indirectly force the undesirable ones, those we name the "third party," to show up and vanish. You would all bear the same name and share the same roots: Mankind.
Later on, peaceful and respectful exchanges would be thus possible if such is your wish. For now, he who is hungry cannot smile, he who is fearful cannot welcome us.
We are sad to see men, women and children suffering to such a degree in their flesh and in their hearts when they bear such an inner light. This light can be your future.
Our relationships could develop in stages. Several stages of several years or decades would occur: demonstrative appearance of our ships, physical appearance beside human beings, collaboration in your technical and spiritual evolution, discovery of parts of the galaxy.
At every stage new choices would be offered to you. You would then decide by yourself to enter new stages if you think it necessary to your external and inner well-being. No interference would be decided upon unilaterally. We would leave as soon as you would collectively wish that we do.
Depending upon the speed to spread the message across the world, several weeks, or even several months will be necessary before our "great appearance," if such is the decision made by the majority of those who will have used their capacity to choose, and if this message receives the necessary support.
The main difference between your daily prayers to entities of a strictly spiritual nature and your current decision is extremely simple: we are technically equipped to materialize.
Why such a historical dilemma?
We know that "foreigners" are considered as enemies as long as they embody the "unknown." In a first stage, the emotion that our appearance will generate will strengthen your relationships on a worldwide scale.
How could you know whether our arrival is the consequence of your collective choice? For the simple reason that we would have otherwise shown up long ago at your level of existence. If we are not there yet, it is because you have not made such a decision explicitly.
Some among you might think that we would make you believe in a deliberate choice of yours so as to justify our arrival, though this would not be true. If that were the case, what interest would we have in openly giving you access to these opportunities for the benefit of the greatest number of you?
How could you be certain that this is not yet another subtle maneuver of the "third party" to better enslave you? Because one always more efficiently fights something that is identified than what is kept hidden.
Isn't the terrorism that corrodes you a blatant example? Whatever, you are the sole judge in your own heart and soul. Whatever your choice, it would be respectable and respected.
In the absence of human representatives who could potentially seduce into error you ignore everything about us as well as from about those who manipulate you without your consent.
[There seems to be some text missing in the translation here.]
In your current situation, the precautionary principle that consists in not trying to discover us no longer prevails. You are already in the Pandora's box that the "third party" has created around you. Whatever your decision may be, you will have to get out of it.
In the face of such a dilemma, one ignorance against another, you need to ask your intuition. Do you want to see us with your own eyes, or simply believe what your "authorities" say? That is the real question! After thousands of years, one day this choice was going to be inevitable: choosing between two unknowns.
Why spread such a message among yourselves?
Translate and spread this message widely. This action will affect your future in an irreversible and historical way at the scale of millennia. Otherwise, it will postpone a new opportunity to choose until several years later — at least one generation, if that generation can survive.
Not choosing stands for undergoing other people's choice. Not informing others stands for running the risk of obtaining a result that is contrary to one's expectations. Remaining indifferent means giving up one's free will.
It is all about your future. It is all about your evolution. It is possible that this invitation will not receive your collective assent and will be disregarded. Nevertheless no individual desire goes unheeded in the universe.
Imagine our arrival tomorrow. Thousands of ships. A unique cultural shock in today's mankind's history. It will then be too late to regret not making a choice and spreading the message because this discovery will be irreversible.
We do insist that you do not rush into it, but do think about it… And decide. The big media will not necessarily be interested in spreading this message. It is therefore your task, as an anonymous yet an extraordinary thinking and loving being, to transmit it.
You are still the architects of your own fate…
"DO YOU WISH THAT WE SHOW UP?"
Source with thanks http://humansarefree.com/2014/10/alien-message-to-mankind-do-you-wish.html
http://youtu.be/nzj4DhdbJxs
External threats require higher awareness, a will to change, to care, and to end crimes against humanity, if we are to liberate our potential and species. http://ourgreaterdestiny.wordpress.com/2014/10/22/revelation-healing-modern-satanism-in-human-consciousness/
I appreciate any comments you wish to share and thank you.
Doreen Agostino
http://freetobewealthy.net
" To Be Or Not To Be " Alien Among Us?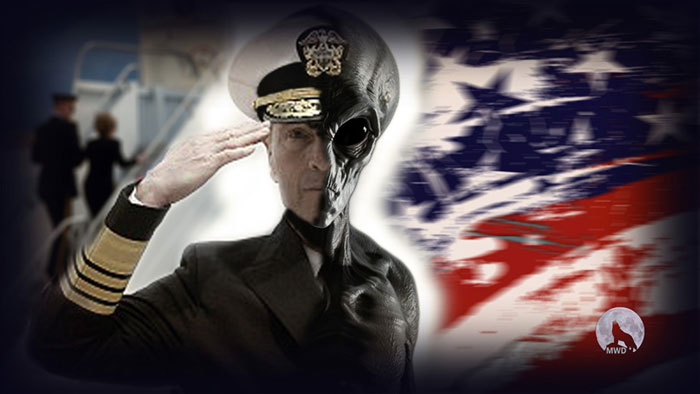 More than 400 years ago, Giordano Bruno, an Italian humanist theologian and philosopher of the Renaissance era, wrote that "there are countless planets orbiting other suns in space, which could host similar creatures, even superior to those of on earth."
The visionary was burned in Rome in 1600. Towards the end of the nineteenth century, the scientific-fantastic works of Jules Verne and H.G. Wells have begun to popularize the idea of alien life.
Now controversial researcher Stephen Hawking tells the whole world that aliens exist, but it would be wise for us to avoid contact with them.
Until now, nobody has brought incontestable and generally accepted proof that we are not alone in the Universe.
Therefore, believing or not believing in aliens is, ultimately, a personal option that is based on the level of education, imagination, and enthusiasm of each of us. We will not try to change your beliefs. Not in a radical way.
Question on a paranormal topic discussion forum: "How many aliens live on Earth at this moment, disguised as humans?" Response: "All but you are aliens; you are the only remaining man but do not be afraid, we will come soon after you. "
Beyond this joke, several extremely serious polls reveal an amazing fact: one in five people thinks that aliens live among us, disguised as humans.
A poll of public opinion conducted by Reuters with 23,000 adult subjects in 22 countries concluded that India is an epicenter of alien activity in local consciousness and that 45% of people there are convinced of an alien invasion is already in progress.

Recent Polls – Belief in Aliens & UFOs
The Chinese are not far away, 42% of them are adhering to similar ideas, followed by 29% of Japanese people who suspect their fellow countrymen might have extraterrestrial origins.
In Australia, 23% of those surveyed believe that aliens are on Earth, while Belgians, Germans, and Swedes are more skeptical and only 8% accredit such a theory.
Of course, many of those who denied the possibility that foreign beings can live among us might be aliens themselves who want to remain undiscovered.
Leaving the joke aside, the most important thing that all of these figures tell us is that the theory of infiltration of beings from other worlds in our ranks has not only three crazy followers, lost in isolated world corners but, on the contrary, tens of millions people around the globe are giving such a chance.
But where are THE OTHERS ?
Only in the observable universe, there are billions of galaxies with thousands of stars, meaning that there are billions and billions of living planets in the cosmos.
How is it that if there are so many worlds, worlds similar to Earth, where life can exist, science did not find aliens?
Known as the Fermi paradox, this question continues to leave scientists unanswered.
Mankind has advanced rapidly over the past 100 years, but this period becomes insignificant compared to the history of at least 13.82 billion years of the Universe.
Therefore, it is not difficult to imagine that we will go to visit other planets in the future. It seems unlikely that we will be the first civilization to reach this point.
So we should not have heard of other species so far?
This question has led some scholars to believe that true interstellar travel is not possible, that no civilization can resist enough to get in touch with another.
Specialists have proposed to analyze the obstacles that have stopped humanity from visiting other planets.
The most important of these obstacles is space travel itself, which is extremely difficult based on our current knowledge.
"A JOURNEY OF PERHAPS THOUSANDS OF YEARS MUST BE SURVIVED BY A POPULATION LARGE ENOUGH TO GIVE UP EVERYTHING AND TAKE IT FROM THE BEGINNING."
Even if we can travel at a speed close to that of light, something impossible to conceive at the moment, we would need 100,000 years to cross the Milky Way. Therefore, visiting another planet remains impossible for the moment.
Of course, we do not take into account warp speeds or wormholes, since they are not scientifically proven at this time, yet.
THE OTHERS – Friends Or Foes?
Popular culture has "programmed" us to see alien beings as standard: we see these creatures in gray or green shades, with long, elongated heads, attached to semi-atrophied bodies with large black eyes.
However, many researchers, for various reasons, have come to believe that there are multiple, even a multitude of species or alien races. Some of them are universally accepted by the followers of the idea.
The most famous type of alien is the tiny little gray, sometimes known as Zeta Reticulan. This kind of alien is the main suspect behind the abduction phenomenon.
The Others, Alleged Grey Alien
Extraterrestrials are suspected of having little or no feelings, the greys are regarded as cold and cruel scientists who run experiments on humans, lacking any kind of compassion. They seem to work as a single unit of cohesion, with some collective consciousness, controlled by a Gray leader.
The only care they have is the perpetuation of their own species, which some think they might be genetically damaged.
Another species of aliens, which, especially lately, is the main subject of many conspiracy theories, is that of reptilians. This breed is one of the few whose existence almost all the enthusiasts of the phenomenon are convinced, but whose origins give rise to heated debate.
Who are THE OTHERS, where do they come from and what is their mission?
Many subcategories of aliens are framed as reptilian. Some of the most titrated are Draconians or Dracos, who would come from the Alpha Draconis solar system.
In fact, they would have formed colonies there, but proclaim the Earth as their home planet. Some even think that Terra would belong to them, while others believe that the reptilians have inseminated this planet and see in us their biological property.
Regardless of the situation, they perceive people as inferior. They are an old race, if not primordial, being cruel and very capable. Escalating the subject, myths say reptilians can change their shape, simulating the human aspect.
From here, there is a step up to the conclusion of some communities that follow the theory that these aliens are stealthily leading the world, right under our eyes.
Another extraterrestrial species among Ufologists is that of the Pleiadians, a name was given to a group of Nordic aliens, or "multidimensional spiritual beings" in the Perseid Star Cluster, in the Taurus constellation, about 400 light-years from Earth.

Pleiadians
Their original planet is Erra, located in an alternative dimension with a fraction of a second, before the one we live in. These aliens would be very similar to humans.
Billy Meier, the Swiss who claimed that he had telepathically contacted him in the 1940s, and in 1970 the man came up with pictures of Pleiadian ships and sketches to illustrate them.
Since then, the Pleiadians have been the subject of intense debate. It is believed that they are deeply spiritual and close to nature, peaceful beings who want to prevent the self-destruction of mankind, giving us subtle philosophies and alternative ways of existence.
And Anunnaki is an important alien race coming from a controversial planet from the Solar System, Nibiru. In the Sumerian myths, this astral body would be the home of an advanced human-alien species called Anunnaki, to which the Bible would also have some hidden references.
This breed had arrived on Terra 450,000 years ago, looking for minerals, especially gold, which they found and exploited in Africa. It is believed that Anunnaki would have genetically created Homo sapiens, especially to be their slaves, by mixing their own genes with those of Homo erectus.
The ancient inscriptions indicate that the Sumerian human civilization in Mesopotamia was made under the careful guidance of these "gods," the notion of royalty being inaugurated just as mediation between the human species and Anunnaki.
They are described as resembling humans, but bigger and more physically strong, as well as a very aggressive and temperamental race, they are devoid of morality, according to human standards, and with brutal methods.
Secret Service and Aliens
In 1972, in the northern part of New Mexico, several tourists discovered a canyon. Later there went researchers from New Mexico University.
The walls of the canyon had pictograms and several objects were found under a rock. These were dated to the years 800 BC. One of the objects seemed to be a compass.
Immediately after this discovery, the canyon became the property of the US government and tourists' access was forbidden. The American secret services, the NSA, have been involved in the research of the canyon and the recovery of all the artifacts.
NSA's involvement implied that something of major importance had been discovered.
In 1994, a cave collapsed in a canyon and an entrance was found leading inside a grotto. A truly underground complex has been discovered, consisting of 23 rooms linked by several tunnels. The walls feature pictograms and hieroglyphs that seemed to be of alien origin.
The NSA has sent its own researchers whose identity remains anonymous and who are specialized in alien artifacts.
Over seven months, the researchers studied the artifacts and came to the conclusion that the caves had an alien population.
Among the most mysterious objects discovered were some optical discs. The entire team of NSA researchers has been trying to decipher the mysterious optical discs through various technological methods.
One of the researchers had the inspiration to compare the writing of ancient Sumerian texts with the hieroglyphs discovered inside the rooms. The resemblance was striking.
Optical discs have been analyzed and re-analyzed.
It was finally found that the information on the discs was stored in 23 units, as did the number of rooms.
Each unit corresponded to a room. After a long period of time, the information has been decrypted. Those who had stored this information were called the Flying Creators. They considered themselves messengers of philosophy, arts, and science. The disks also contained information about the 7 enigmas of humanity.
Immediately after the discs were decrypted, the team of NSA researchers was fired and forced to sign a confidentiality statement.
One of the researchers, Dr. Anderson, broke the silence and spoke of this discovery.
NSA denied the researcher's statements, and access to the canyon is still guarded by the US military. Something that should not be seen or searched hides inside the canyon.
During the Cold War, many analysts believe secret services were the true leaders of the world's states. In addition, in conspiracy theory, any secret service is nothing but a real "state in the state."
With their own levers and people in key posts, the respective intelligence service would have the power in any country and under any regime. In fact, the true meaning of power today is access to Information.
Whoever holds as much information about a domain, organization or person, that person has power over the domain, organization, or person in question.
And when we report on information, the secret services remain the institutions that are in the possession of the largest databases about absolutely any field, updated and revised daily bases.
As we turn our attention to the various UFOs, we see that almost any incident involving aliens has links, in one way or another, with secret services.
From the franchises of information that has passed over time in the media and conspiracy theories, it is clear that most of the world's major information services have a dedicated department dedicated to 100% studying, contacting and even maintaining relationships and exchanging information with alien beings.
Astronauts, and Aliens
Several NASA astronauts claimed they were in contact with aliens. "Alien civilizations are monitoring us for a long time"
Major space astronauts of the American Space Agency claim that they saw UFOs during or even before space missions.
At least four NASA astronauts have publicly revealed belief in aliens.
Edgar Mitchell

The astronaut who was the sixth person who went to the moon in 1971 at the Apollo 14 mission claims to have experienced an intense spiritual experience when he came back from the mission and has since devoted his life to demonstrating the existence of alien life.
He also claims aliens have saved humanity in the past from a devastating nuclear war and suggests that the Vatican secretly holds that an alien race is trying to contact us.
Mitchell died on February 4, 2016 at the age of 85, close to the 45th anniversary of the moonlighting.
Gordon Cooper

The Mercury Project of which Cooper took part was between 1958 and 1963 and aimed to send a man into orbit.
During training, Cooper claims to have seen a UFO flying over an American base in Germany. The astronaut argues that "we must first show them that we can solve our problems peacefully before they are accepted as universal team members."
Cooper suffered Parkinson's disease at the age of 77 and died of cardiac arrest on October 4, 2004.
Deke Slayton

Just like Cooper, Slayton claims to have seen a UFO in 1951. He describes it as "a plate that stood at a 45-degree angle. I had no room, otherwise, I would have taken pictures. "
Slayton was diagnosed with a brain tumor in 1992 and died in 1993 at the age of 69.
Brian O'Leary

The astronaut was selected for a mission on Mars in 1967, but this was not the case. Another experience changed O'Leary's perspective on aliens.
The astronaut became a professor of physics at Princeton University after leaving NASA. During this time, he specified that there is abundant evidence that we are contacted.
Alien civilizations have been monitoring us for a long time, and their appearance is different from any type of traditional Western materialist perspective.
O'Leary died of intestinal cancer on July 28, 2011, shortly after diagnosing the condition.
THE END
The fact that we do not yet fully understand physics does not mean that UFOs are not real, but we simply do not have the capacity to understand these physical phenomena.
I think it is in our nature to go out, explore and report what we see The fact that there are things in this universe that are beyond our understanding is indeed a real theme.
We have scientific observations to prove the truth of these phenomena.
Source: https://www.matrixdisclosure.com
References:
http://www.ufos-aliens.co.uk/cosmicspecies.htm
USO – What Are Unidentified Submerged Objects? Under-waters UFOs?
USO | If the vast majority of people think that are probably the flying machines with which our planet is visited by the beings of the Cosmos, few are the ones who have heard of the mysterious objects that cross the under-waters of the lakes and oceans, just like the similar devices that fly in the sky.
Does it prefer some UFOs to travel under the water? Or are we dealing with a new category of mysterious objects? Two questions that modern science does not get to find answers …
Those who pass through the depths
Incorporated in the oblivion of more well-known phenomena in the field, such as Area 51, the Voronezh episode, or 1-4 grade encounters, the case of Unidentified Submerged Objects (USO, in specific language) raises a series of new questions, sensitively different from those accompany the classic (already …) theme of UFOs.
According to the reputed UFO scientist, Dr. Timothy Good, strange objects that travel through the Earth's waters bring into question one of the most disturbing theories about visitors from other worlds.
People, being self-proclaimed the most intelligent and powerful species on Earth, find it difficult to accept the possibility of being visited at a certain moment by far superior beings from other planets.
What can we do in front of creatures from other worlds moving through water as easily as their fellow creatures roam the heavens in flying ships? What are they looking for on Terra? What do they want from us? Why is it moving through lakes and oceans? Some immense stretches of water have mysterious properties that allow them to be true interdimensional crossing gates? We do not know yet.
People's knowledge of this captivating subchapter is (yet) summed up to simple assumptions along with a review of the most important cases recorded in the ever-increasing volume of UFO phenomenology.
We find it surprising that the accounts of USO are hundreds of years old, just like many more famous UFOs. It seems that people have mentioned in their writings and chronicles metallic objects, most often bright or provided with headlamp-like devices that cut off ocean waters at high speed.
They often sank into the depths, disappearing without a trace from the amazed eyes of the seafarers, sometimes they suddenly poured out of the waters to fly to the heavens.
Reciprocation was sometimes valid, some eyewitnesses from previous centuries retelling in documents preserved today about UFO-like devices that sink subtly, preferring as submarine transport, which hid them from the eyes of people's astonishment.
According to some reports, the USOs that stood on the glaciers of the poles were melting ice as they moved to the surface, leaving behind them true free channels in the ice caps. Did they perform so well because of the heat emanating from the engines or the fogging layer of friction, as the crews of Soviet ships overlying the Arctic and Antarctica were saying?
Instead, the crews of fishing vessels that were witnesses to USOs in industrial fishing fleets declared that strange objects are responsible for the disappearance of fish in the area, and experts have depleted the variants of such a situation where visitors from other worlds " they stole the fish, the creatures of the sea were frightened by running away from swimming underwater or fish and other animals were leaving the polluted waters after the object passed.
Some of the extraterrestrial enthusiasts go so far as to say that visitors from other planets have ecological inclinations, warning the fish banks not to come close to the Homo sapiens sapiens species …
"Several underwater files" …
Probably the most credible USO incident occurred on September 4, 1971, when four members of the National Geographic Institute of Costa Rica flew from a bimetal Cote Lake near the Arenal volcano.
The team of researchers wanted to map and photograph the entire area that at that time was still unexplored. For this purpose, the expedition has a special camera attached to the bottom of the plane.
The camera was large format and triggered automatically every 20 seconds to take a new photo of the lake and its surroundings. At the end of the research mission, when specialists developed the photo, they noticed a bizarre presence, which at first seemed to be a 36-meter diameter metal discarded when it was just entering the deep waters of the lake.
The object whose details were accurately captured by the camera did not appear on any other instant of the movie. Subsequent studies at Kodak headquarters in the United States have shown, without stamping, that there is no flaw of refraction, chromatic aberration or another defect in photography, the specialists declaring the photo to be purely authentic …
Lake Cote is a very deep one, and there are many accounts of locals who frequently saw flying objects entering or coming out of their water at high speed. The day after the incident involving the 4 National Geographic members at 9 am, two fishermen on a lake boat heard a metallic noise nearby.
When they turned their heads in the direction of the sound, they saw a metallic submarine object equipped with 3 turrets. Shortly without noise, the giant machine came out of the water and headed for the mountains to the north of the lake.
On the night of November 6, 1973, there was another meeting with a USO, this time near the eastern coast of the United States. The fishermen of Pascagoula, Mississippi, were direct witnesses, as did the Coast Guard.
In total, 9 witnesses saw a circular-elliptical metal object, about 6 meters long and have a golden light at the top. The object moves without noise over the water at a height of 1-2 meters.
As soon as people spotted him and began shouting and shaking, the object sank into the water, as if hiding from people. The Coast Guard made a detailed report and contacted the closest US base Navy in the area.
To the surprise of everyone, the American Navy radars have identified a metallic object of 6 meters in the same area.
There is, however, a place on Earth that can easily be called the capital of USO phenomena, and in no other area of the world, there is a place where the frequency of strange objects in the depths is so great. It's Puerto Rico, a tropical island in the Caribbean Sea.
Puerto Rico is located in the corner of the famous Bermuda Triangle, famous for the number of unexplained displacements of boats, ships, planes, and helicopters. A large number of USO incidents have been reported around the El Yunque Jungle Mountains and Jungles.
Here, the USO UFO phenomenon has become so commonplace that locals have become accustomed to them as daily incidents. So did the American Marines who were assigned to missions in the area.
"VERY MANY PEOPLE HAVE SEEN UFOS RIDING WITH WATER, ONCE I SAW A BEAUTIFUL ONE. AT FIRST, I THOUGHT IT WAS A BOAT, IT LOOKED BLACK UNDERNEATH, AND IN THE UPPER PART, IT HAD MANY RED AND BLUE LIGHTS. "AS SOON AS HE NOTICED ME, HE SANK, DISAPPEARING INTO THE SEA," SAYS JOSE ORLANDO GOLIS, AN OFFICIAL OF THE PUERTO RICAN GOVERNMENT STATIONED IN EL YUNQUE.
Felix Rivera is a professional diver who owns his own recreational or industrial diving company near the American Naval Air Station, one of the American bases on the island. Felix confirmed that many USO witnesses are soldiers and US military personnel at the base.
"NAVY SEALS, THE ELITE TROOPS OF THE AMERICAN NAVY ARE OFTEN TRAINED HERE, MANY OF THEM HAVE TOLD ME ABOUT ENCOUNTERS WITH SUCH STRANGE OBJECTS. SOME SAY MYSTERIOUS APPLIANCES ARE OFTEN APPROACHING THEIR TRAINING BOATS. BUT WHEN AMERICANS GET TOO CLOSE TO THEM OR PULL IN THEIR DIRECTION, OBJECTS SINK AND DISAPPEAR AT AN IMPOSSIBLE SPEED FOR ANY MAN-MADE MACHINE, "HE ADDS.
North of Puerto Rico is an area called the San Juan Strait, a place feared today by American authorities who are alarmed by a large number of military and private aircraft that have disappeared and continue to disappear regularly in this place.
A place that would rightly deserve the fame created around the Bermuda Triangle. Even more interesting is what happens in the depths of the San Juan Strait, where the researchers discovered a deep submarine fault over 9,000 meters.
Here is, in fact, the deepest point in the Atlantic, the underwater pressure is so great that life is normally impossible, and any man-made submarine would be crushed by the immense pressure of water.
The reports of the navy and US aviation report about a circular-shaped metallic ship that often appears above the water, stationing for an indefinite period of time before sinking without a trace into the blue of the Atlantic.
What does the Russian Navy hide?
Russia (including the former Soviet space) hides a range of USO phenomena, highly documented and studied by a number of prestigious specialists.
Recently, the leaders of the Russian Center for Studies of the UFO Phenomenon have accepted to publish only a small part of the information considered by the Kremlin to be "capable of provoking panic among the population."
The "safe" dossier was handed to researchers Paul Stonehill and Philip Mantle, the two researchers announcing that they will write a book on the basis of the data that will treat all USO case history in Russia's history.
One of the most spectacular cases is that a Soviet warship spotted an unidentified object moving through the Pacific Ocean through its submarine detection equipment.
The ship's commanders thought they had discovered an American submarine on an espionage mission. The strange object stood deep, the Russian officers launching radio calls in which they were tending to surrender. The shock of everyone came when the object decided to leave the Soviet ship.
It disappeared astonishingly fast, radars calculating that the submarine ship was moving at a speed of about 450 km / h at a depth of 5,000 meters … while the maximum speed of the most efficient submarine built with the current technologies, does not exceed 65 km / h at a maximum depth of 50 meters …
The first case of USOs studied by the Soviets refers to the Odessa incident, when several officers and soldiers from the Sevastopol Naval Base have observed and identified a USO that left the Black Sea in August 1950 in the immediate the approach of a Soviet military cruiser.
Since then, according to data recently sent by Russian authorities, over 300 USO cases have been counted, which makes it right to ask ourselves what information is hidden in the Russian Navy databases?
Source www.matrixdisclosure.com
Alien Beings of Some Kind Really Did Genetically Engineer Mankind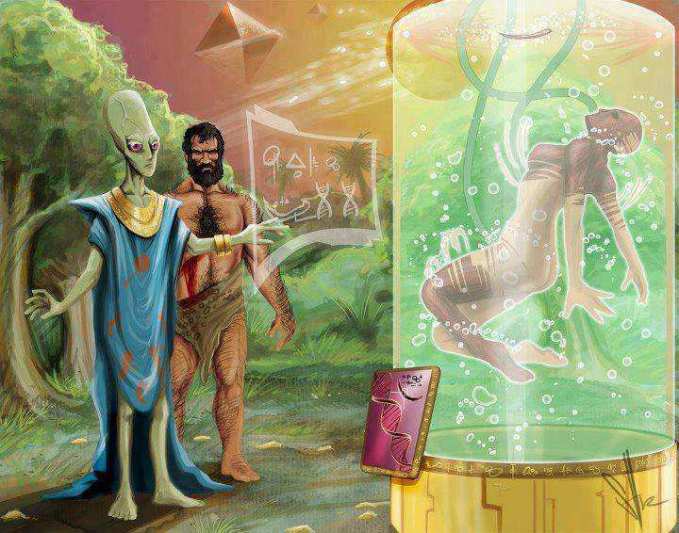 Dr. Joseph P. Ferrell, author of "The Cosmic War" states, "There was once a very high paleo-ancient civilization long ago with science and technology far beyond our own. That civilization was inter-planetary by extent; it existed in our own celestial neighborhoods it fought a war and blew itself apart; and as it was doing so, realizing that it would lose all of its high science in initiated efforts to preserve it. The rise of the "mystery schools," ancient religions, occult societies, and all such groups since then have been a long-term recovery process, and the people involved have been doing so covertly."
Be careful not to let the specific words chosen by Dr. Farrell cause you to instantly dismiss what he suggests. Even the most devout Christian can find reference in the Holy Bible of the fallen angels in Genesis Chapter 6. They too came from the heavens and brought with them highly sophisticated technology. Terminology may vary a bit, but the stories throughout all ancient cultures are always the same. Modern "science" would have you believe humans evolved, however nothing in the ancient remains has been able to explain how modern man just popped up out of nowhere from cave dwellers to a highly advanced civilization with schools and their own writing in the first documented civilization in ancient Mesopotamia. Modern "science" cannot explain it, but the writings of that civilization surely do. In the following video, researcher Jim Nichols presents new evidence about how our modern world is in fact the dark resurrection of a super high-tech civilization that destroyed itself many thousands of years ago through unrestrained weapons science and occult corruption.
That theory is well in keeping with the idea that something other than man built many of the ancient megalithic structures found situated around the globe, and the secrets behind those structures are being held close to the chest by the global elite and secret societies of the planet. For what purpose? Do they know something? The ancient writings of that first civilization speak about the Ancient Anunnaki who were responsible for mankind's 'little push' that accelerated the development of intelligent beings on Earth. Take a look at the evidence below and the links at the bottom and make your own decision. Before making any final conclusion, be sure to check out findings that are very recent in nature, and suggest mankind is approaching full disclosure of what our government's really know. First, Russia Orders Obama: Tell World About Aliens, Or We Will, and then, President Obama Builds up to 'Extraterrestrial Disclosure'

According to the Ancient Astronaut theory, in the distant past, before the dawn of civilizations, intelligent extraterrestrial beings tampered human DNA on Earth to create mankind as we know it.
According to numerous theories which seem ever more possible in recent years, ancient mankind was genetically manipulated in the past.
Without this genetic manipulation, which explains the abrupt rise in human intelligence and fast development, civilization as we know it would probably still not exist today. This is the missing link in the history of mankind.
According to many authors, the Ancient Anunnaki were responsible for mankind's 'little push' that accelerated the development of intelligent beings on Earth.
One of the best pieces of evidence that supports the theory that mankind was genetically manipulated in the past by a species of intelligent Aliens is the blood type group Rh Negative.
Humans have four possible general blood types: A, B, AB and O; this classification is derived, according to scientists, from proteins which are found on the surface of cells which are designed to fight off bacteria and viruses in the human body.
The vast majority of humans beings on this planet have these proteins which means they are Rh positive.
But a minor group, the Rh Negative lacks these proteins. So how is this crucial difference explained scientifically? And why does it even exist?
Throughout the years, several scientific studies have searched for this answer.
Interestingly, the negative RH strain is characteristic, for example, of the British royal family, which has generated controversial theories about a possible extraterrestrial lineage.
Although this hypothesis has not been confirmed, the disturbing questions it generates floats in the air: how would we react to the fact that a small portion of the Earth's population has a genetic code that has been altered in the distant past by highly advanced extraterrestrial beings?
Genesis 6:4 "God came into the daughters of men, and they bare children to them, and the same became mighty of old."
From the King James Bible: "women children – men of Israel, male children of God, not children of man – Ex. 34:23."
Ex. 34:7 states "The iniquity of the father will be unto the children unto the fourth generation."