Alien Abductions ?! Many Stories and a Theory (and yet, No Solid Proof)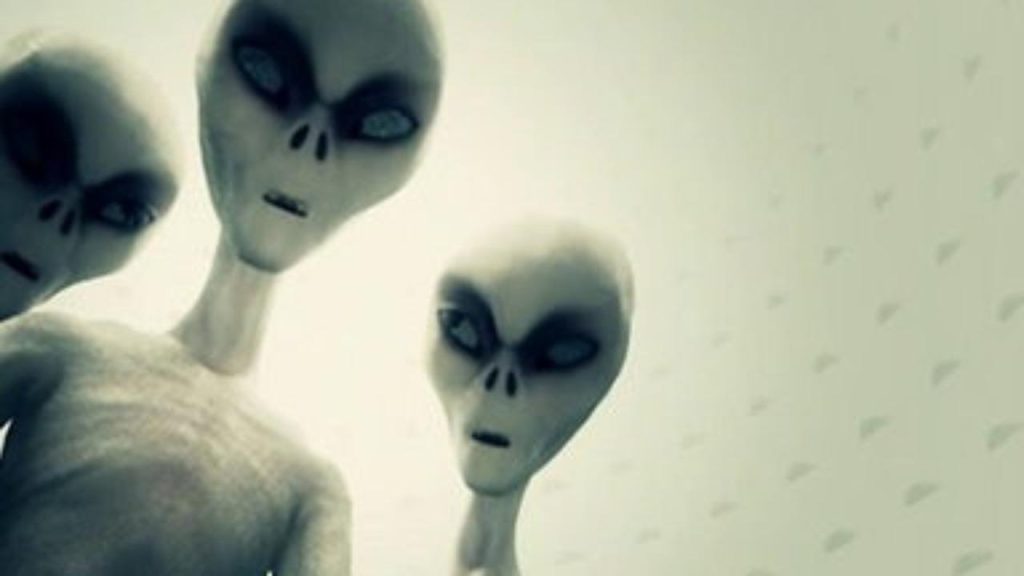 It's a controversial topic, but there are people who think the aliens have visited the planet and are convinced they have been kidnapped and taken by them on alien planets. While their testimonies may vary, the only things they have in common are the unshaken conviction of what they have seen, what they have experienced, and the impact that this has had on their lives.
Thousands of people, everywhere, claim to have been kidnapped by aliens and taken to spacecraft, where experiments, often sinister, have been carried out on them.
Nearly half of them remember details of a possible genetic engineering program, some people taken by aliens used as carrier moms.
There are even some who claim to be human / alien hybrids, as – they say – their mothers would have been, sown, including alien DNA.
Sometimes kidnapping leaves traces on the body or on clothing, for example, scars that did not exist the day before, or strange signs that appear on various parts of the body and persist for a while.
Other people found out on the morning of the kidnapping that some of the clothing they remembered was lying on a chair or beside the bed.
A woman in Orlando reported that the clothing of her relatives who had been kidnapped was impregnated with a pink substance that could have originated in other worlds …
Every time a person launches such a story, public reactions are shared: some refuse to believe it is true, because everything sounds ridiculous, while others take things seriously, arguing that no one could invent such a thing, so it must be real.
How did the stories begin?
In 1957, Antonio Vilas Boas, a 23-year-old farmer in Brazil, has just started to tell a stunning story: how he was taken on board an alien ship by some small humanoid beings; was examined, got blood, had even intimate relationships with a female of that humanoid species, then he was lowered from the ship and left to leave. The whole experience lasted almost 4 hours.
The extraterrestrial kidnapping of this Brazilian farmer in 1957 is considered to be one of the first ever reported worldwide.
The most widely publicized was the 1960s when Americans Betty and Barney Hill announced they were kidnapped by extraterrestrials and subjected to bizarre medical procedures.
On September 19, 1961, Betty and Barney Hill of New Hampshire returned home from a trip to Canada. Suddenly, they noticed "a spaceship with the shape of a very bright glowing cigarette," flying in the sky and seeming to be heading toward them.
Two hours later, the Wives of the Hill woke up from a deep sleep and found themselves a few dozen kilometers from where they had gone.
Since then, a cliché has been formed of these cases: an individual has a scary nightmare, asks for specialized medical help, and after hypnosis, he remembers that he was taken on board a spacecraft where he was surrounded by small beings tall, black-eyed, almost invisible nose and thin mouth openings.
Hill's story has some common elements with Boas's – medical exam, some features of the "aliens" – but it's much richer in detail.
Interestingly, after the incident, they did not remember much; Betty then began to have some recurring dreams, which showed some details, so that eventually she and her husband used hypnosis, during which she had, with many details, told what happened during the so-called stay on board an alien ship.
The conclusion of Dr. Benjamin Simon, the specialist who has hypnotized and recorded and interpreted them several times, was that Barney's story was a fantasy generated by his wife's recurring dreams, which she had repeatedly told.
At the base of the whole complex of psychic phenomena there would have been a random anodyne – the two would actually have seen the warning lights of an aircraft that passed through the area even at the time Hill's husbands claimed to have been captured; the rest is stressful, and memories of hypnosis – including "false memories,"
However, Hill's double kidnapping has made a lot of sensation, and since then, the number of those claiming to have suffered similar things has grown steeply, so far there have been some 1,700 people who claimed they had contacts of these types with alien beings.
Over the years, a distinct subculture of this phenomenon has developed, prompting specialists in different areas to take seriously the study of these events. Psychologists also counted among those interested.
Alien Abductions | Truth or imagination?
If such things happened or not, if aliens visit and take from time to time on board their ships, human beings of both sexes, to study them morphologically and physiologically, we do not know yet. In the absence of incontestable evidence, the scientific community has contradictory opinions.
Meanwhile, there are people who are convinced that such things happen and there are people who strongly believe that it has happened to them. While those convinced that UFOs and aliens exist and visit us rehearsed, they never question the truthfulness of these stories, skeptics try to find alternative explanations.
Physicians, psychologists, have studied how many cases they could by testing the subjects themselves – the alleged abductees – to provide a scientific explanation of the phenomenon, starting from a bold premise: such meetings did not exist in reality but were imagined by those persons.
But what can make people think of it and relate things with such luxury of detail? Sleep paralysis, various psychiatric disorders (a paranoid trend has been identified in many of those studied) and other medical explanations have been proposed, partially accepted by some, violently rejected by others.
If in a state of wakefulness, the narratives are not too rich in details, hypnosis is sometimes used – a therapeutic and controversial investigation itself – a condition in which alleged kidnappers usually provide more details.
But there are researchers who point out that the interest shown by the scientists (there have been cases in which the same subject has been hypnotized several times by different specialists) can make those who are predisposed to such experiences reflect much at random and, become very preoccupied with it, to "fabricate" – not necessarily conscious! – a series of details to be considered with caution.
But regardless of the psychology specific to those who reported experiences of this kind, what always intrigued the skeptical researchers of these phenomena was the fact that a large number of these stories have some common elements.
Is it possible that one and the same extraterrestrial race has been the author of reprisals, spent half a century after almost the same pattern?
Or is it a positivist explanation: do people imagine the same things because some common characteristics of the human psyche predispose them to the same type of imaginary travel?
It's a fascinating hypothesis, an interesting field of investigation for psychologists.
But what could be that "first cause", common to all people, something that does not hold on to the family in which they were raised, to the school to which they have gone, to the experiences of life?
Well, there is something common to everyone: Intrauterine life, ending with birth – moving into a different life.
All the people in this world spent their first months in the uterus (even if recently, some of them begin their embryonic life in a test tube).
And after a few months of life in the uterus, all the people left him to meet the outside world, and this meeting is not a gentle one: psychologists talk about a "birth trauma" about the fact that the exit of the uterus and the entry into the outer world of the mother's body represents, for the newborn, a brutal experience which, in the case of those with a more fragile psychic, leaves deeper traces.
Generally, we do not consciously remember the birth and trauma associated with it, but that does not mean that it leaves no trace in our psyche.
This idea made scientist Alvin Lawson elaborate his amazing theory on so-called kidnappings: stories would rely on our own memories of intrauterine life and its painful ending – birth trauma.
It's a controversial but fascinating theory: a true descent into the abyss, a deep incursion into the deepest mysteries of the mind, where we keep, without knowing them, the memories of life before the world.
An unexpected explanation
Interestingly, Lawson does not claim that there are no UFOs, aliens, maybe third-degree meetings, but he considers that, as regards the particular aspect of capture by aliens of some people, bringing them on the spacecraft, the experiments made on them, etc., things are, first of all, imagination and not real facts. Regardless of other aspects of the UFO phenomenon, in his opinion, the kidnapping part is psychological and requires a proper approach – a careful psychological assessment of the subjects.
The author asserts that anyone can resist their birth trauma in the presence of an appropriate stimulus – hypnosis, drug substance or even the appearance of an unusual phenomenon – including the appearance (real or imagined) of a UFO. The retreat of this trauma may, for some, take the form of a hallucination; for others – of a religious experience; finally, for a small number of people – a "kidnapping by aliens".
Here are summarized the main points of Lawson's theory:
In most of the stories about the kidnappings, the subjects described the present "alien" human entities with a large head, large eyes … strikingly similar, in the author's opinion, to the appearance of a human embryo of about two months.
He assumes that the embryo – then the human fetus – could have a perception of his or her own body, a "self-image", even during the life of the neuter, and this memory is reflected in the way the adult describes his experience later " kidnapping ".
The often-present theme of the "tunnel" through which the abducted reach the ship above them – sometimes described as a light tunnel – sends thought to the tunnel that the fetus has to cross to get out of the mother's body;
In another interpretation – depending on how the subjects tell their lives – the radius that, drawing on the ship's grip, catches and pulls in the captured man, could be an analogy with the umbilical cord, through which the fetus is linked to the placenta, exactly how, through that tunnel or beam of light, a connection is established between the subject and the spacecraft.
The ship itself is interpreted by Lawson as a distorted picture of the placenta; this, with its dome shape, often placed in the upper part of the uterus above the fetus, is concurrent with the internal wall of the uterus, so that the fetus is connected to the mother's circulatory system by the placenta and umbilical cord, thus receiving directly in the blood, the necessary substances for development. Images of the umbilical cord placenta are found, as an archetype, in various cultures of the world, from different places and times. It is, therefore, a well-established picture in the collective mind, is expressed in different forms, in art, mythology, religion …
Passing through the tunnel, the subjects arrive in a wide, luminous space – sometimes with dazzling lights – where they are surrounded by several humanoid-looking beings and subjected to body examinations; many describe invasive procedures through the navel or at least a feeling of pain or tension in the navel.
Alvin Lawson identifies here an obvious correspondence with the stage where the newborn comes out of the mother's body, coming into the brightly lit birthplace, where members of medical staff manipulate and examine it; Finally, the oblique cord is trapped and cut – perhaps an unpleasant experience, both physically and mentally, even if we do not remember it.
A number of interviewees recall metal sounds – most likely in a birthplace, where most of the children come to the world in Western countries.
Otherwise, not the elements common to most of the stories, but rather those specific to a particular story, testify to the truthfulness of an interpretation from the point of view of the trauma of birth: thus, a subject mentions that he felt tightly grasped by a kind of pliers that twisted it, provoking – Back pain – Details suggesting the use of forceps during delivery.
Another person mentions how he straightened his shoulders and twisted his body "in an attempt to sneak through the tunnel" – or, just as it happens during natural birth: there is a fingering motion of the fetus, for to pass through the narrowest part of the basin.
In conclusion, "abduction by aliens" is regarded by Professor Lawson as a subjective experience with deep roots in psychology and culture.
The so-called extraterrestrials are unconsciously using elements of the birth process as a matrix for an imaginary abduction experience.
The many influences from films, books, stories of others, photographs, newspaper articles that relate to big-to-earth such events, presenting them as real, are added to the original matrix and are also used unconsciously to complement the complex fabric of stories with details.
Not accidentally, probably after the much-publicized Roswell case, most of the "rapists" began to describe (and even draw) the extraterrestrial authors of the kidnappings as small, stunning humanoids with large heads and huge black eyes – perfectly suited to the pictures and drawings that circulated through countless publications and which depicted "Roswell aliens".
The mystery – which is so called by the author of the theory – is that it is unknown the cause that causes this reversal of the birth trauma in the form of a kidnapping by aliens.
It is also not known how these images – from intrauterine life and birth – are formed in the fetus's brain and how they are brought back to life during hypnosis, under the action of substances or during spontaneous awakening from sleep.
It was expected that such a theory would arise vehemently. But Alvin Lawson (who died recently in September 2010 at the age of 80) maintained his claims, claiming, moreover, that uphology can not dispense with the help of psychology.
In the ending of the article he published his Theory (Alien Rebirth and Birth Trauma), published for the first time in 1982, he launches a bold conclusion, which is also a challenge for UFO researchers: "Until the psychology of these the subjects will not become the main target of investigations in third-degree meetings, research into alien abductions will not – and will not deserve – a serious and serious attention from scientists. "
References:
Aliens deactivated nuclear weapons to show us how useless they are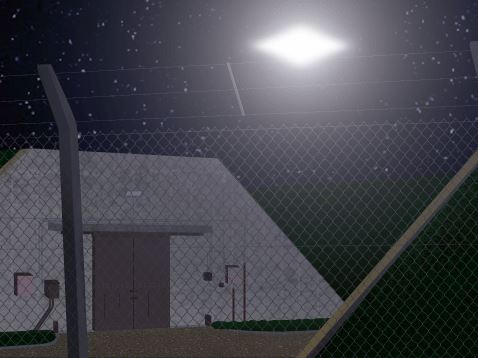 As far back as in 2008, a group of former Air Force officers shared their incredible accounts of UFOs allegedly demonstrating a distinct interest in nuclear weapons sites; since then, lobbyists have urged heightened efforts to force the US government to declassify all it knows about extraterrestrials.
Aliens have been turning our nuclear weapons on and off to demonstrate how "useless" they are against them, claims an activist seeking to end the "government ET truth embargo", reports Daily Star Online.
Stephen Bassett is the founder of Paradigm Research Group (PRG), which has been engaged in a tireless effort to shed light on the "truth" about extraterrestrials and UFOs.
Bassett claims that several witnesses have observed Unidentified Aerial Phenomena, as he calls them, in line with the US Navy's official definition, manipulating our own nuclear weapons with ease and even "turning them off".
However, the expert is quick to downplay any fears that this constitutes a threat to humanity, saying this actually shows us that ETs and Unidentified Aerial Phenomena (UAP) support nuclear disarmament.
They turned off our nuclear weapons repeatedly; does that mean they are bad? The witnesses to the events, and there are many, generally believe that it is not an ominous thing but rather a message.

It wasn't a threat but a message that these things are useless. [As if they're saying] "they certainly are useless against us, all you are going to do is kill yourselves and we can't turn them off at will, why don't you just get rid of them?" That's how the witnesses, by and large the majority, have interpreted this
This is by far not the first time it has been claimed that aliens have been shutting down nukes and showing an interest in military bases.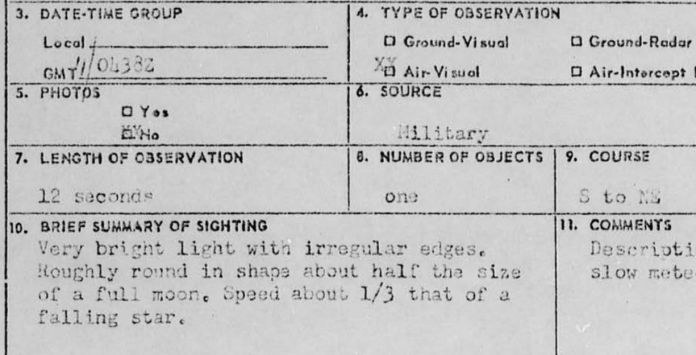 Former US Air Force lieutenant Bob Jacobs was one of a group of former Air Force officers, that also included Robert Salas, who appeared back in 2008 on CNN's Larry King Live to make the claim that UFOs activated missile systems at five Air Force Bases in five different states, but the United States government had reportedly covered up the information.
Bob Salas, a former US Air Force captain, and Bob Jamison, a former US Air Force officer, made the sensational claim that during a missile test, an object "shot a beam of light at the warhead" in what has been called the 1967 Malmstrom AFB UFO incident, when missiles in the middle of Montana were reportedly rendered temporarily inoperable.
Salas said:
The Air Force investigated this secretly, I believe through 1972. I think this thing was not of this Earth. I'm convinced it was not built here, because it was able to send signals to each of our missiles separately. The guidance and control equipment was upset in each one
He was asked, he says, by commanders to sign a non-disclosure document in which he pledged to never talk about the incident.
Bob Jacobs, a former US Air Force photographic instrumentation officer, said a UFO appeared in a film he filmed in 1954 at Vandenberg Air Force Base and was later confiscated by CIA agents.
Stephen Bassett previously told Daily Star Online that NASA is forced by the US government to shut down the ISS live feed when aliens put in an appearance.
Bassett, who has long campaigned for the government to end its alleged embargo on the truth about extraterrestrial life, recently said NASA has essentially its "hands tied" when it comes to revealing the appearance of UFOs.
The executive director of Paradigm Research Group, founded in 1996, Bassett has been working to end what he claims is a government-imposed embargo on the truth behind the so-called "UFO" phenomenon.
Unique UFO landing photos have appeared in Brazil
In 1995, in Brazil, there is a rare incident where a UFO leaves behind not only scared eyewitnesses but also material traces of its presence.
But, just a few days ago, photos of the incident were posted to the public for public access. Previously, only some Brazilian experts and ufologists had seen the photos.
On October 1, 1995, fishermen Fernando Bessera and Wilson da Silva Oliveira were fishing in their boat on the island of Ilha de Mayor, off the coast of Sao Paulo. Suddenly, they saw a large object in the shape of a disk that emitted a bright yellow light over their heads.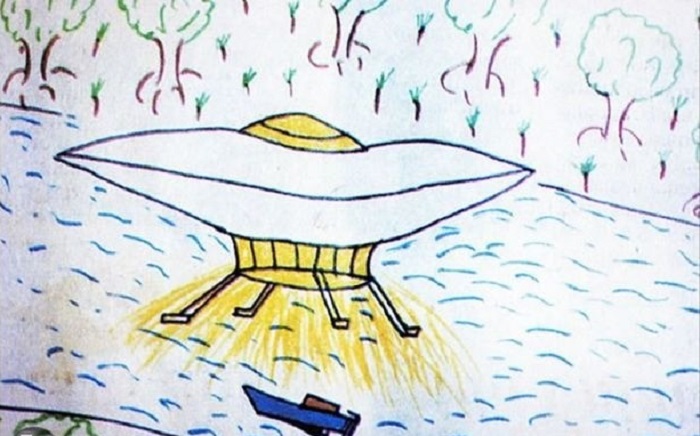 At first, the fishermen took the object for a balloon, but when that disk landed on an island not far from them, they realized that it was something completely different.
The frightened fishermen immediately set sail from the place. They told their loved ones about what they saw. The next day, when the two fishermen with other curious people returned to the place, they saw strange imprints on the mud and grass.
Wilson says:
"I almost died of fear and immediately hid at the bottom of the boat …!"
Fernando shares:
"When the light was over our heads, the object changed direction and flew to the island. Then it landed on it. Then we tried to start the boat's engine. Nothing happened. About ten times we tried, and it wasn't until after that tenth attempt that the engine finally went to work and we set sail from there as quickly as possible. "
That night, both fishermen could not sleep in fear, and in the morning, could not resist not returning to the island and see if this object is still there. The site was gone, but there were many strange traces everywhere.
Including, a 5.5m rounded "track" where all the grass was dried and twisted clockwise.
Traces were found, most likely from the "chariots" of the disc. They are four rectangular concave tracks, each measuring 10 cm by 15 cm, with a depth of 2 cm in the ground.
Apparently, the flying object was small and not too heavy.
These days, this can be attributed to a large drone. However, nothing like this happened in 1995.
A few days later, a sensational UFO landing near Sao Paulo was published in the Brazilian Tribune. Local investigators of anomalous phenomena arrive at the site, take photos, take samples of soil and grass.
Later, they classify this case as a Close Encounter of the second type in the Heinek Classification. They consider the problems with the engine of the boat as a typical effect of electromagnetic UFO radiation on the operation of electronics. Also, severe corrosion of engine parts was detected, and there was none before the accident.
At the same time, the object had some physiological effect on the eyewitnesses themselves, probably using the same radiation. Both fishermen complained of skin and eye irritation for several days after the encounter.
Nothing unusual was found in the soil samples taken from the place of the disk landing. But when plant seeds were planted in it, they germinated very quickly. At the same time, the same seeds planted in soil taken outside the landing zone did not sprout at all during this time.
It is also revealed that this is neither a small aircraft nor a helicopter. Santos Air Force Base stated that at that time, no aircraft were flying in those areas.
Update on the Nazca 3-Finger Mummies Scientific Study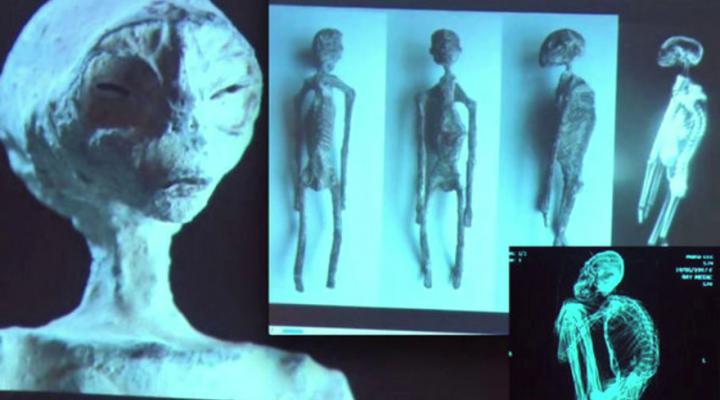 Despite the efforts of government officials, mummies and skeptics around the world, scientists and researchers trying to study Nazca's mysterious three-fingered mummies continue to fight for the world's right to see what these preserved beings are.
On November 6, 2019, four of them made presentations at the VI International Research Congress, organized by the National University San Luis Gonzaga – the university that now owns the three-finger mummies. Fortunately for the uninvited (us, for example), Giorgio Piacenza of ExoNews (Instituto Exopolitica News Service) attended the conference and was able to interview some of the university's presenters, participants and staff.
Biologist José da Cruz Ríos López, who participated in historical and DNA testing on mummies, confirmed to Piacenza that the research follows objective scientific principles and is not involved in any monetary gain. He reiterated that it would be impossible to create these three-finger mummies from human and / or animal parts. See the interview below:
In his interview with Piacenza, the University's vice president of research, Dr. Martin Alarcón Quispe talks about protecting the three-fingered mummies from skeptics, including the Peruvian Ministry of Culture, while still providing access to serious scientific researchers and members of the public. The vice president said the mummies have reptile skin that could help them survive in the desert, and their DNA does not correspond to any known species. However, he wants the process to be scientific, regardless of the final results and determinations. Watch:
Then Dr. Galeckii Dimitri from Russia who also confirmed that his research found that the mummies could not have been assembled and in his mind were not fakes. Although they have some human traits, he doesn't believe they're human. The skin on the mummies is continuous, not pieced together. He found no evidence of alterations, either physical or chemical, to the mummies, and confirmed that not only were egg-like things seen by X-ray inside the bodies, they were surrounded by a membrane.. Video below:
Piacenza spoke with Dr. Robert E. Farrell, an engineering professor and researcher with an interest in UFO / UFO, as well as three-finger mummies. For him, CAT scans prove that they are non-human beings, possibly from another planet. He also explains how carbon dating can determine the age of Maria, the largest of the mummies, even if she came from another planet. Watch:
Finally, Piacenza includes an interview with someone who has been involved with the three-finger mummies since the discovery was announced – investigative reporter Jaime Maussan. He summarizes many of the unusual findings about the mummies and the resistance to this research that could change human history. Watch it below:
If you're looking for definitive proof that these three-finger mummies were once aliens, the interviews won't provide them. However, data continues to accumulate, saying that they're something other than human and not fakes.…
(Source)