Alien Abductions ?! Many Stories and a Theory (and yet, No Solid Proof)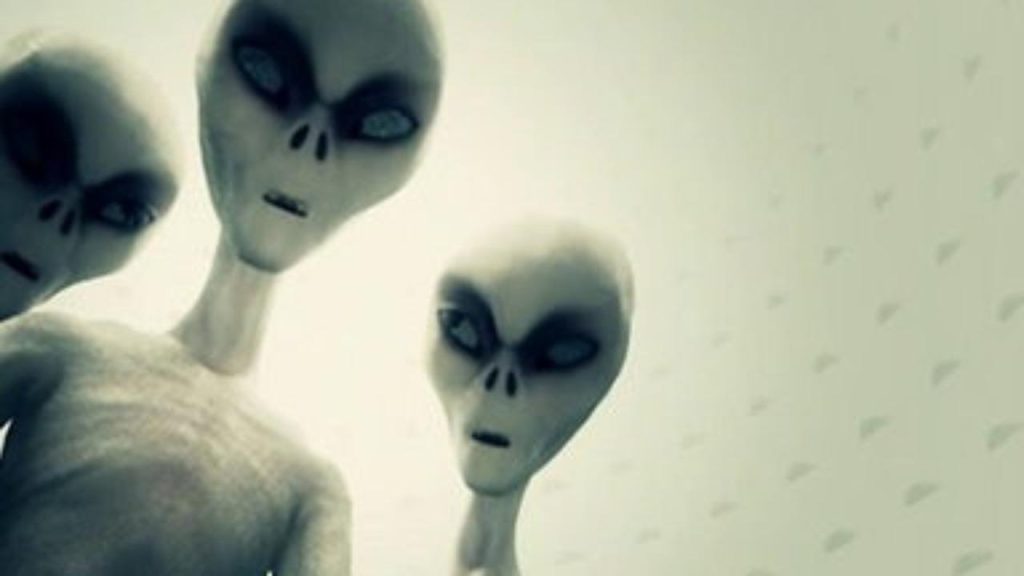 It's a controversial topic, but there are people who think the aliens have visited the planet and are convinced they have been kidnapped and taken by them on alien planets. While their testimonies may vary, the only things they have in common are the unshaken conviction of what they have seen, what they have experienced, and the impact that this has had on their lives.
Thousands of people, everywhere, claim to have been kidnapped by aliens and taken to spacecraft, where experiments, often sinister, have been carried out on them.
Nearly half of them remember details of a possible genetic engineering program, some people taken by aliens used as carrier moms.
There are even some who claim to be human / alien hybrids, as – they say – their mothers would have been, sown, including alien DNA.
Sometimes kidnapping leaves traces on the body or on clothing, for example, scars that did not exist the day before, or strange signs that appear on various parts of the body and persist for a while.
Other people found out on the morning of the kidnapping that some of the clothing they remembered was lying on a chair or beside the bed.
A woman in Orlando reported that the clothing of her relatives who had been kidnapped was impregnated with a pink substance that could have originated in other worlds …
Every time a person launches such a story, public reactions are shared: some refuse to believe it is true, because everything sounds ridiculous, while others take things seriously, arguing that no one could invent such a thing, so it must be real.
How did the stories begin?
In 1957, Antonio Vilas Boas, a 23-year-old farmer in Brazil, has just started to tell a stunning story: how he was taken on board an alien ship by some small humanoid beings; was examined, got blood, had even intimate relationships with a female of that humanoid species, then he was lowered from the ship and left to leave. The whole experience lasted almost 4 hours.
The extraterrestrial kidnapping of this Brazilian farmer in 1957 is considered to be one of the first ever reported worldwide.
The most widely publicized was the 1960s when Americans Betty and Barney Hill announced they were kidnapped by extraterrestrials and subjected to bizarre medical procedures.
On September 19, 1961, Betty and Barney Hill of New Hampshire returned home from a trip to Canada. Suddenly, they noticed "a spaceship with the shape of a very bright glowing cigarette," flying in the sky and seeming to be heading toward them.
Two hours later, the Wives of the Hill woke up from a deep sleep and found themselves a few dozen kilometers from where they had gone.
Since then, a cliché has been formed of these cases: an individual has a scary nightmare, asks for specialized medical help, and after hypnosis, he remembers that he was taken on board a spacecraft where he was surrounded by small beings tall, black-eyed, almost invisible nose and thin mouth openings.
Hill's story has some common elements with Boas's – medical exam, some features of the "aliens" – but it's much richer in detail.
Interestingly, after the incident, they did not remember much; Betty then began to have some recurring dreams, which showed some details, so that eventually she and her husband used hypnosis, during which she had, with many details, told what happened during the so-called stay on board an alien ship.
The conclusion of Dr. Benjamin Simon, the specialist who has hypnotized and recorded and interpreted them several times, was that Barney's story was a fantasy generated by his wife's recurring dreams, which she had repeatedly told.
At the base of the whole complex of psychic phenomena there would have been a random anodyne – the two would actually have seen the warning lights of an aircraft that passed through the area even at the time Hill's husbands claimed to have been captured; the rest is stressful, and memories of hypnosis – including "false memories,"
However, Hill's double kidnapping has made a lot of sensation, and since then, the number of those claiming to have suffered similar things has grown steeply, so far there have been some 1,700 people who claimed they had contacts of these types with alien beings.
Over the years, a distinct subculture of this phenomenon has developed, prompting specialists in different areas to take seriously the study of these events. Psychologists also counted among those interested.
Alien Abductions | Truth or imagination?
If such things happened or not, if aliens visit and take from time to time on board their ships, human beings of both sexes, to study them morphologically and physiologically, we do not know yet. In the absence of incontestable evidence, the scientific community has contradictory opinions.
Meanwhile, there are people who are convinced that such things happen and there are people who strongly believe that it has happened to them. While those convinced that UFOs and aliens exist and visit us rehearsed, they never question the truthfulness of these stories, skeptics try to find alternative explanations.
Physicians, psychologists, have studied how many cases they could by testing the subjects themselves – the alleged abductees – to provide a scientific explanation of the phenomenon, starting from a bold premise: such meetings did not exist in reality but were imagined by those persons.
But what can make people think of it and relate things with such luxury of detail? Sleep paralysis, various psychiatric disorders (a paranoid trend has been identified in many of those studied) and other medical explanations have been proposed, partially accepted by some, violently rejected by others.
If in a state of wakefulness, the narratives are not too rich in details, hypnosis is sometimes used – a therapeutic and controversial investigation itself – a condition in which alleged kidnappers usually provide more details.
But there are researchers who point out that the interest shown by the scientists (there have been cases in which the same subject has been hypnotized several times by different specialists) can make those who are predisposed to such experiences reflect much at random and, become very preoccupied with it, to "fabricate" – not necessarily conscious! – a series of details to be considered with caution.
But regardless of the psychology specific to those who reported experiences of this kind, what always intrigued the skeptical researchers of these phenomena was the fact that a large number of these stories have some common elements.
Is it possible that one and the same extraterrestrial race has been the author of reprisals, spent half a century after almost the same pattern?
Or is it a positivist explanation: do people imagine the same things because some common characteristics of the human psyche predispose them to the same type of imaginary travel?
It's a fascinating hypothesis, an interesting field of investigation for psychologists.
But what could be that "first cause", common to all people, something that does not hold on to the family in which they were raised, to the school to which they have gone, to the experiences of life?
Well, there is something common to everyone: Intrauterine life, ending with birth – moving into a different life.
All the people in this world spent their first months in the uterus (even if recently, some of them begin their embryonic life in a test tube).
And after a few months of life in the uterus, all the people left him to meet the outside world, and this meeting is not a gentle one: psychologists talk about a "birth trauma" about the fact that the exit of the uterus and the entry into the outer world of the mother's body represents, for the newborn, a brutal experience which, in the case of those with a more fragile psychic, leaves deeper traces.
Generally, we do not consciously remember the birth and trauma associated with it, but that does not mean that it leaves no trace in our psyche.
This idea made scientist Alvin Lawson elaborate his amazing theory on so-called kidnappings: stories would rely on our own memories of intrauterine life and its painful ending – birth trauma.
It's a controversial but fascinating theory: a true descent into the abyss, a deep incursion into the deepest mysteries of the mind, where we keep, without knowing them, the memories of life before the world.
An unexpected explanation
Interestingly, Lawson does not claim that there are no UFOs, aliens, maybe third-degree meetings, but he considers that, as regards the particular aspect of capture by aliens of some people, bringing them on the spacecraft, the experiments made on them, etc., things are, first of all, imagination and not real facts. Regardless of other aspects of the UFO phenomenon, in his opinion, the kidnapping part is psychological and requires a proper approach – a careful psychological assessment of the subjects.
The author asserts that anyone can resist their birth trauma in the presence of an appropriate stimulus – hypnosis, drug substance or even the appearance of an unusual phenomenon – including the appearance (real or imagined) of a UFO. The retreat of this trauma may, for some, take the form of a hallucination; for others – of a religious experience; finally, for a small number of people – a "kidnapping by aliens".
Here are summarized the main points of Lawson's theory:
In most of the stories about the kidnappings, the subjects described the present "alien" human entities with a large head, large eyes … strikingly similar, in the author's opinion, to the appearance of a human embryo of about two months.
He assumes that the embryo – then the human fetus – could have a perception of his or her own body, a "self-image", even during the life of the neuter, and this memory is reflected in the way the adult describes his experience later " kidnapping ".
The often-present theme of the "tunnel" through which the abducted reach the ship above them – sometimes described as a light tunnel – sends thought to the tunnel that the fetus has to cross to get out of the mother's body;
In another interpretation – depending on how the subjects tell their lives – the radius that, drawing on the ship's grip, catches and pulls in the captured man, could be an analogy with the umbilical cord, through which the fetus is linked to the placenta, exactly how, through that tunnel or beam of light, a connection is established between the subject and the spacecraft.
The ship itself is interpreted by Lawson as a distorted picture of the placenta; this, with its dome shape, often placed in the upper part of the uterus above the fetus, is concurrent with the internal wall of the uterus, so that the fetus is connected to the mother's circulatory system by the placenta and umbilical cord, thus receiving directly in the blood, the necessary substances for development. Images of the umbilical cord placenta are found, as an archetype, in various cultures of the world, from different places and times. It is, therefore, a well-established picture in the collective mind, is expressed in different forms, in art, mythology, religion …
Passing through the tunnel, the subjects arrive in a wide, luminous space – sometimes with dazzling lights – where they are surrounded by several humanoid-looking beings and subjected to body examinations; many describe invasive procedures through the navel or at least a feeling of pain or tension in the navel.
Alvin Lawson identifies here an obvious correspondence with the stage where the newborn comes out of the mother's body, coming into the brightly lit birthplace, where members of medical staff manipulate and examine it; Finally, the oblique cord is trapped and cut – perhaps an unpleasant experience, both physically and mentally, even if we do not remember it.
A number of interviewees recall metal sounds – most likely in a birthplace, where most of the children come to the world in Western countries.
Otherwise, not the elements common to most of the stories, but rather those specific to a particular story, testify to the truthfulness of an interpretation from the point of view of the trauma of birth: thus, a subject mentions that he felt tightly grasped by a kind of pliers that twisted it, provoking – Back pain – Details suggesting the use of forceps during delivery.
Another person mentions how he straightened his shoulders and twisted his body "in an attempt to sneak through the tunnel" – or, just as it happens during natural birth: there is a fingering motion of the fetus, for to pass through the narrowest part of the basin.
In conclusion, "abduction by aliens" is regarded by Professor Lawson as a subjective experience with deep roots in psychology and culture.
The so-called extraterrestrials are unconsciously using elements of the birth process as a matrix for an imaginary abduction experience.
The many influences from films, books, stories of others, photographs, newspaper articles that relate to big-to-earth such events, presenting them as real, are added to the original matrix and are also used unconsciously to complement the complex fabric of stories with details.
Not accidentally, probably after the much-publicized Roswell case, most of the "rapists" began to describe (and even draw) the extraterrestrial authors of the kidnappings as small, stunning humanoids with large heads and huge black eyes – perfectly suited to the pictures and drawings that circulated through countless publications and which depicted "Roswell aliens".
The mystery – which is so called by the author of the theory – is that it is unknown the cause that causes this reversal of the birth trauma in the form of a kidnapping by aliens.
It is also not known how these images – from intrauterine life and birth – are formed in the fetus's brain and how they are brought back to life during hypnosis, under the action of substances or during spontaneous awakening from sleep.
It was expected that such a theory would arise vehemently. But Alvin Lawson (who died recently in September 2010 at the age of 80) maintained his claims, claiming, moreover, that uphology can not dispense with the help of psychology.
In the ending of the article he published his Theory (Alien Rebirth and Birth Trauma), published for the first time in 1982, he launches a bold conclusion, which is also a challenge for UFO researchers: "Until the psychology of these the subjects will not become the main target of investigations in third-degree meetings, research into alien abductions will not – and will not deserve – a serious and serious attention from scientists. "
References:
Alien Life Might Be so Advanced That It's Indistinguishable From the Laws of Physics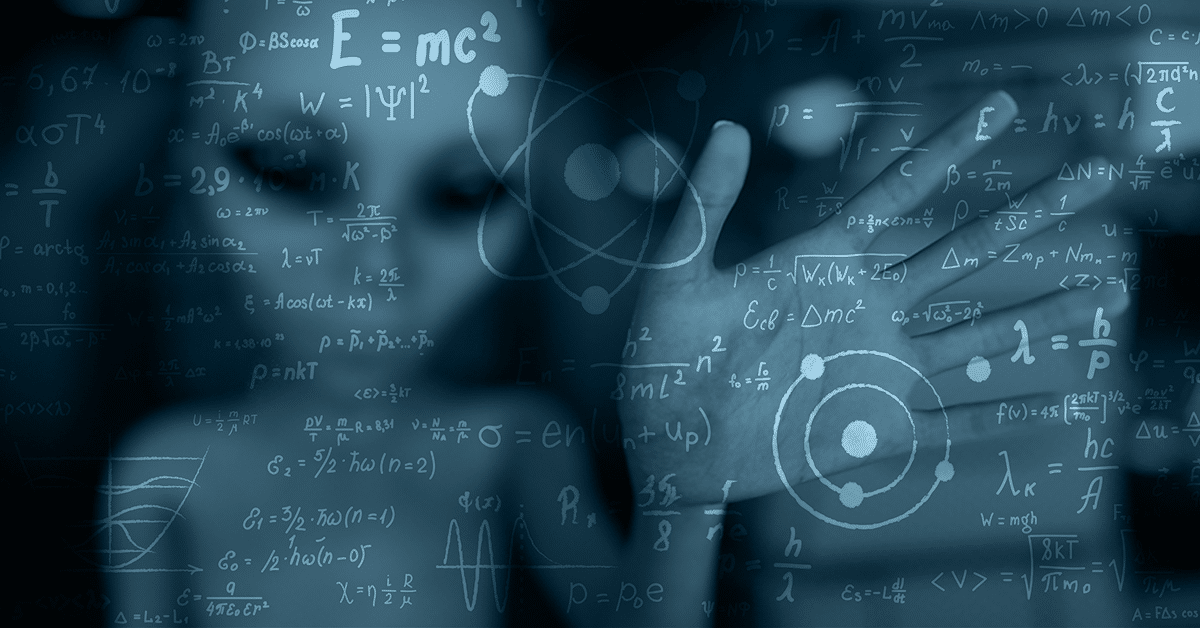 We've never seen aliens … or have we? No, Roswell conspirators, not now. Please sit down. We're talking in multitudes of higher complexity.
Try this on: Maybe aliens are the puppet masters behind the laws of physics. Or maybe aliens literally are physics. Just when we thought we had a grasp on the fundamental constants of the universe, boom, dark matter rips off the mask, and it's E.T. Too crazy to be true? Prove it.
Related Video: The Physics of Life
Magic, Shmagic
British science-fiction writer and futurist Arthur C. Clarke famously formulated three adages known as Clarke's three laws. Of them, number three steals most of the spotlight: "Any sufficiently advanced technology is indistinguishable from magic."
Consider cavemen for a moment. If you hand-delivered an iPhone to an ancient cave-dweller, he'd be dumbfounded at the "magical" device. But give it some time, and Fred Flintstone would probably start tweeting and Snapchatting. Now, let's crank 'er up a notch. Imagine technology so advanced, it's not even recognizable as technology, or magic, for that matter. It could be so advanced that calling it magic would be an insult. Sorry, David Blaine.
One-Word Explanation for Anything: ALIENS
This isn't all some far-out psychedelic rambling. (Even if it were, we'd still be here for it.) As bonkers as it may sound, Scharf argues that his thought experiment could explain the most mysterious cosmic phenomena. Take our dear ol' elusive friend, dark matter. This unseen stuff makes up 27 percent of the observable universe, but virtually everything else about it is famously unknown. Based on the assumptions and predictions of cosmologists and astronomers, dark matter could be much more complicated than we're ready to understand. Inconsistencies between dark matter models and observations only back that up.
With all this apparent complexity, Scharf says it wouldn't be outlandish to think that technologically advanced life is stored there. "What better way to escape the nasty vagaries of supernova and gamma-ray bursts than to adopt a form that is immune to electromagnetic radiation? Upload your world to the huge amount of real estate on the dark side and be done with it." The inconsistencies might just be a result of being artificially tampered with.
You can run a similar exercise with the elusive dark energy, which makes up roughly 68 percent of the universe. The universe didn't start expanding at an accelerated rate until a cool 5 billion years ago, and scientists don't know why. Well, well, well, how convenient.
According to Scharf, an advanced alien civilization could have bumped the speed up so they wouldn't have to live in such a crowded, hot mess of a universe. "Any very early life in the universe would have already experienced 8 billion years of evolutionary time by the time expansion began to accelerate," he writes. "It's a stretch, but maybe there's something about life itself that affects the cosmos, or maybe those well-evolved denizens decided to tinker with the expansion."
Just Sayin'
Note that the ideas Scharf is putting out there are just that: ideas. None of this is peer-reviewed or even testable (YET). This is just one brave astrobiologist on a mission to brainstorm the boundaries of theoretical possibility and make you paranoid beyond all reason that every inescapable, so-called law of "nature" affecting you is extraterrestrial intelligence. We're just having fun, kids!
Scharf signs off with a mind-bender: "Perhaps hyper-advanced life isn't just external. Perhaps it's already all around. It is embedded in what we perceive to be physics itself, from the root behavior of particles and fields to the phenomena of complexity and emergence. In other words, life might not just be in the equations. It might be the equations."
Want more from Carl Scharf? Check out this book "The Copernicus Complex: Our Cosmic Significance in a Universe of Planets and Probabilities." 
A pilot of the Turkish Airlines company records a UFO from the cabin
It has always been said that the only people who see UFOs are anonymous people, who get carried away by the stereotype that has been perpetuated by the world of science fiction, leading to erroneous identifications of what they have witnessed. But the reality is quite another, UFOs are sighted by men and women from all walks of life, and from all social and economic classes: from chefs to bankers, cleaning staff to surgeons, writers and politicians. So, it should not surprise us that those who spend their working days in the heavens also witness the so-called anomalous aerial phenomena . In fact, the cases of encounters of pilots with UFOs are considered more credible than any other.
And if we have to mention a particular case, the first thing that comes to mind is the flight 1628 of Japan Air Lines was, a UFO incident that occurred on November 17, 1986. The crew of the Japanese cargo plane Boeing 747- 200F, which was en route from Paris to Narita International Airport, near Tokyo, saw a UFO, in addition to being detected by the radars. The meeting lasted approximately seven minutes and the crew, made up of the captain, the co-pilot and the flight engineer, assured that two spacecraft stopped in front of the plane while emitting very intense lights, to such an extent that they felt the heat in the interior cabin.
The witnesses had experience and lots of flight hours, including Captain Teraushi Kenju, a former Japanese fighter pilot with more than 29 years of flight experience. Undoubtedly, this incident is one of the best known UFO cases in the history of aviation, but it is not the only one. Now, a stunt pilot has recorded a UFO flying at high speed from his cabin during a flight.
The Turkish UFO
Turkish captain Atilla Şentürk, from the Turkish Airlines area company, saw the strange object during a commercial flight from Istanbul to Cologne on May 10 . Şentürk recorded the white object moving in circles at an "incredible speed" from his plane. Half tricks have published the video, which shows the UFO emitting flashes of light on the horizon. Due to its distance from the plane, the object can not be clearly seen.
"During the flight from Germany to Cologne, we saw an incredibly bright object at high altitude ," Şentürk told CNN in Turkey . "It was not a satellite or a star."
The pilot added that the object quickly disappeared moments after it was recorded. Although the media usually report on UFO sightings, the pilot declared that he himself had never seen anything like it in his entire career.
"It was the first time I saw something like this," added Şentürk. "He was very close to us and very bright despite the sun. I had never seen anything fly so fast. "
In addition to the captain, the flight cabin supervisor and the First Officer also witnessed the object of unknown origin . Since the images were taken by a pilot of a commercial plane, the Turkish media have echoed the unusual encounter. And how could it be otherwise, social networks have also reacted. There are many who have been surprised with what you see in the video, ensuring that the UFO was following the trajectory of the plane.
They also recalled that an incident similar to 2013 could have occurred, when a Boeing 757 from the Air China company hit an unidentified flying object . On that occasion, the encounter occurred at an altitude of 26,000 feet only 20 minutes after the plane took off.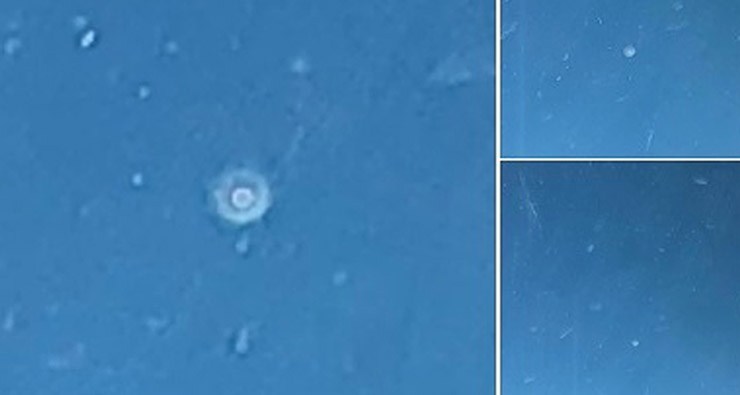 There were no injuries between the passengers and the crew, but the plane was forced to make an emergency landing at the Shuangliu airport in China. Although most surprising of all was that when landing, the operators saw the aircraft visibly damaged. For the skeptics, both the sighting of Şentürk and similar ones are simply wrong identifications, completely forgetting that the witnesses are experienced pilots with a large number of flight hours.
What is your opinion about the video? Is it a UFO chasing the plane? Or do you have another explanation?
Black and red UFO is spotted and terrifies driver in Nashville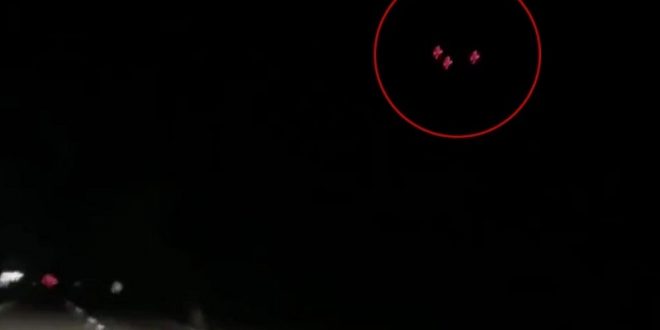 SPOOKY footage shows a blank triangular UFO with red flashing lights hovering over a car as the terrified driver can be heard bursting into tears and saying"f**k, f**k".
The driver then leaves her husband a series of panic-stricken voice messages, shared with Sun Online, in which she tells him "Baby I've just seen a spaceship."
The motorist spotted the strange black triangle with red lights underneath it while driving home from a dance class in Nashville, Tennessee, in the USA.
She was recording herself singing on her phone when she decided to point the camera towards the road ahead.
Suddenly three red lights appeared in the distance and started moving slowly towards her car.
As they got closer, the woman sees them and she can be heard whispering "f**k, f**k" before she bursts into tears in sheer panic – and tried to call her husband.
The driver told Sun Online: "I kept looking in my back seat just to make sure I was still alone in my car. I was terrified but my husband wouldn't answer his phone."
She described the craft as a large black triangle covered in red lights, which was "shiny and had a very sleek design".
She explained: "I was driving home from Nashville, I was alone and I was singing. All of a sudden it just seems to appear out of nowhere and it was hovering over my car.
"It was probably the size of three cars but it was a triangle. There was no sound.

"It was black and had a very nice sleek design.
"The red lights where all nicely placed in rows, but there were some line shape lights. The material was shiny.
"The brightness of the lights weren't extremely bright because I don't remember the red being reflected anywhere or like inside my car. Unless it was too far away for it to make my car reflect red light.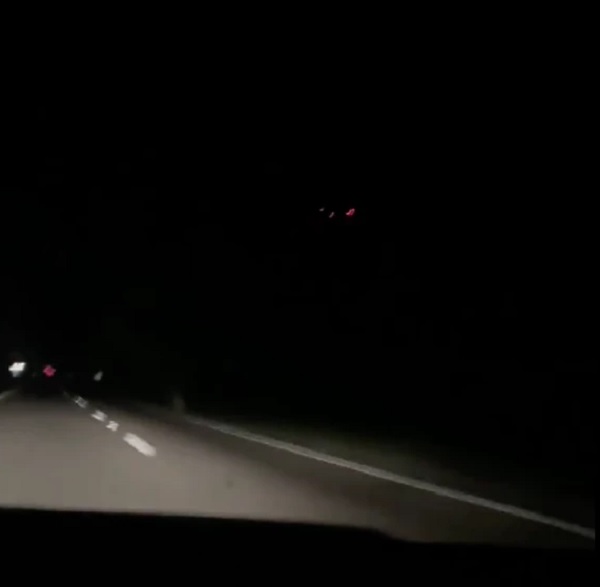 "I started to cry and my initial thought was confusion because I was wondering what a device like that is doing out here and so low to the ground and because I didn't know what I was looking it.
"It was completely foreign until I had the realisation that it was absolutely a UFO."
After the disturbing incident, she frantically tried calling her husband but she couldn't get through to him.
In a series of panic-stricken voicemails, she pleads: "Baby please answer me, I just saw a spaceship. I'm scared, I just saw a spaceship. I saw it clearly, please answer me.
"It had three points, it was a triangle and it was in the sky."
In another voice message, realising she had inadvertently filmed the UFO, she says: "I have a video of it, I was recording as I was singing and I got it, I got it. I'm going to send it to you ok."
Clearly frustrated by not being able to get through, she adds: "Why don't you ever answer when I need you the most? What the f**k dude?"
The witness said: "I stopped recording so I could call my husband and get help or let him know what was happening because it felt like I was going to be taken. I sped up and all I could focus on was getting away from it.
"When I looked back the first time it was there then I looked again and it was gone, maybe it disappeared.
"I kept imagining that an actual alien would just appear on my back seat so I kept looking in my back seat just to make sure I was still alone in my car. I was terrified and my husband wouldn't answer his phone. Until I sent him some voice notes."
Eventually her husband texted her back: "Holy sh*t dude."
Source: The Sun