Aleister Crowley: Bipolar or What?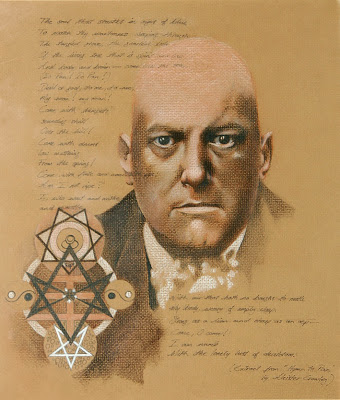 As a culture, we have a very difficult time dealing with what is not the "norm." The Norm is actually just the parameters by which we must conform in order to be a part of society without malice towards us and the most acceptance by the collective. So, when a person shows up in our culture who is brilliant like Nikola Tesla or super talented like Van Gogh, we might not recognize them as the norm and cast them out. Their ability to concentrate (for whatever reasons, whether mental illness, genius IQ or creative eccentricity) has helped them to excel in one arena which can be seen as out of the norm, weird, or even bizarre.
Let's look at a case of someone with perhaps one of the most unusual lives ever lived, who was considered a traitor, a libertine, a freak, evil, the Devil, and more.  He obviously had very serious issues, but also a great deal of talent, free thinking, creativity, and lust to do everything he could possibly tackle. His manic behavior makes one wonder, was he bipolar or was something else a driving force in his behavior?
(1875-1947)
Aleister Crowley was a British occultist, magician, poet and mountaineer who founded a religion called Thelema.  This was a most unusual man. He was well educated, son of a very religiously devout father, making a family income off of shares in a brewery. He admired his father who read the Bible to them daily and when he died, Aleister was left adrift with cash and a tendency to get in trouble in school.  He got into trouble for questioning inconsistencies in the Bible. He thwarted all conservative lifestyles and practiced masturbation, smoking, and sex with lots of women. He eventually became interested in alpine mountaineering.  He studied philosophy and literature at Cambridge. He had an epiphany that he was bisexual after a spiritual awakening. He moved on to Russia after college, but after some illnesses, he began to question mortality and decided to pursue occultism instead of diplomatic work.
Around the turn of the century, he was in Switzerland where he met a chemist and took an interest in alchemy. He became initiated in to the Outer Order of  the Golden Dawn.  During this time, it was believed he was working as a spy for Britain.  He began to practice rituals and the use of drugs.
At the beginning of the 1900s, he moved to Mexico City where he found a lover to live with. He claimed to have been initiated into Freemasonry. He did much mountain climbing and it was believed he might have been looking at Mexico's oil interests for the Brits.
He moved on from there to San Francisco and on to Hawaii, then Japan and Hong Kong.  He began to study other religions in these exotic areas. He also wrote poetry. He ended up in Paris eventually where he continued to write.
He wed a woman named Rose and they went to Cairo where he had what he considered to be a spiritual encounter with a supernatural being named Aiwess.  He supposedly wrote down everything the voice told him for 3 days and this became "The Book of Law."  His wife gave birth to a little girl named Lilith and he continued to publish his poetry and do extreme mountain climbing in the Himalayas.
His wife and child returned to Europe, but Aleister continued to travel to Shanghai, Japan, Canada, and New York City.  His daughter died of typhoid. Then, he underwent a period of ill health.  He eventually divorced his wife in 1909.
His life became even more colorful when after WWI, he headed to America where he wrote for "Vanity Fair" and experimenting with sex magic, prostitutes, masturbation and males in Turkish bath houses.  He began to espouse anti-British sentiment publicly and many called him a traitor, when in reality he was working for Britain to undermine Germany's underworld in New York.
He moved back and forth to the west, to New Orleans, back to New York, and settled in at one point to write about past lives he had lived. He ended up back in London and destitute. He then became addicted to heroin through a prescription for his asthma. He also took off on paths of pilgrimage to learn about Buddhism and  Hindu beliefs in India. He married, moved around, and supposedly had a  pilgrimage that led to contact with a supernatural being called Aiwass.  This is when he wrote The Book of Law, a sacred text based upon Thelema. He eventually moved to Sicily where he started a commune called Abbey  of Thelema.  He was also ridiculed by many Brits for being bi-sexual,  experimenting with drugs, and criticizing popular culture. He moved on in the 1920s to Paris and eventually started his Abbey of Thelema in Sicily.  More and more followers joined, but rumors got out of  blood rituals and cutting and other evil doings.
Aleister tried to stop his heroin addiction, but could not. A series of bisexual relationships and more writings later, he was deported from France for the belief he was a German spy. In the 1930s, he moved to Berlin. He had a tumultuous relationship with a woman and continued to have affairs with men and women on the side, finally leaving Berlin for London. He was interested in Hitler and hoped he would convert to the church of Thelema.
He continued his writings and practices and furthering his knowledge, moving around restlessly. At the age of 72, he passed on from bronchitis and other complications.
Books by Crowley: "Book of Law" "The Book of Lies" "The Works of Aleister Crowley" "The Diary of a Drug Fiend"
Quotes by Crowley: "In the absence of willpower, the most complete collection of virtues and talents is wholly worthless." "If one were to take the Bible seriously, one would go mad. But to take the bible seriously, one must already be mad." "Paganism is wholesome because it faces the facts of life."
It would go without saying that, after reading this man's life events (and believe me, this was only an overview without details), one can assume a few things –
he was a restless vagabond a very high-energy mind filled with grandiosity overindulged in drugs, sex and conquering new territories had no personal boundaries
This is a classic case of bipolar disorder and the heroin use did not seem to curb his inability to finish anything.  Religions and religious cults are based upon such people who have powerful minds and grandiose visions. They are charismatic, enthusiastic and others latch onto their light and energy and follow. By designing a belief system that would allow him uncontrolled run of his desires and needs, he felt justified and even pious about his path. He was really quite a tragic figure struggling to make sense of the madness. Ironically, some of the toughest cases of untreated mental illness produce some of the greatest works because their minds don't have the self-conscious self-editing behaviors the majority have and are fueled by lots of energy and little sleep.
Although his writings were at times quite extraordinary and his search for magic and alchemy knowledge and application industrious, we are left with a tragic cult-like figure who seemed to be impotent to complete anything in his lifetime other than a series of attempts followed by distractions.
For some, Crowley goes down in history as a great thinker outside of the ordinary, but then mental illness does help one think outside the ordinary. Reality is a liquid thing; my reality versus your reality – vastly different takes on the same world. For someone such as Aleister, surely his take would seem to many to be guided by higher powers for its extraordinary realms.
Interestingly, this drawing done by Crowley in 1919 shows a being he supposedly met named LAM during channeling to other worlds. Rather alien grey, eh?
Might another explanation for all his behaviors be one of posttraumatic stress following life-long encounters with aliens?  Did his traveling ways, need to pursue the spiritual, ability to get past gonorrhea and syphilis before antibiotics were discovered, multiple illnesses and asthma, and yet mountain climbing to 20,000 feet all indicate some exceptional qualities? He traveled the world in the days of ships, was addicted to heroin for a long period of time, came in contact with lots of sicknesses and operations, and yet he survived to write more, document more, and try to convince us of another world and other beings. Was his obsession with alchemy because of his connection with the greys? Yet another consideration….
Although most people are repelled by the life and times of Aleister Crowley as a libertine and excessive deviant, his cumulative travel and experiences reads like the lives of 50 people combined in just 72 years' time. Perhaps he did know a bit of alchemy involving gathering as much human experience as possible in the time allotted by the confines of a mortal body.
A secret ancient book about the self-destruction of civilization: everything happens according to what was written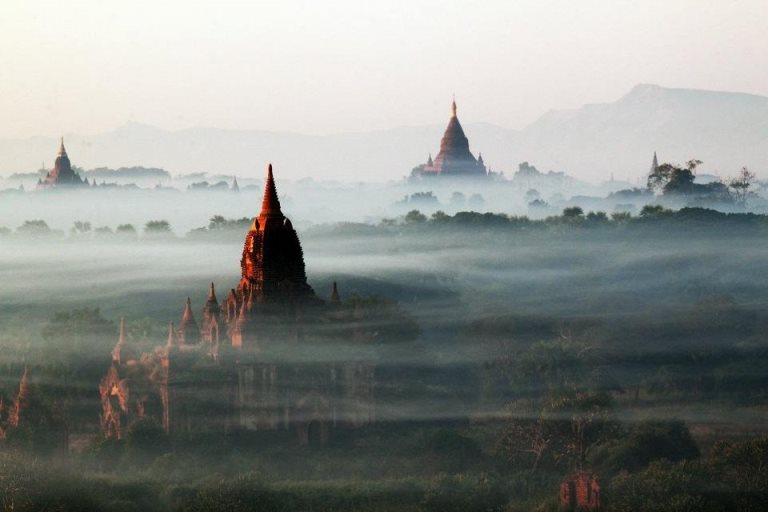 For the first time this mysterious book was mentioned by the Greek philosopher Apollonius of Tyana in the 1st century AD. In his writings it is mentioned that while traveling across India, in one of the temples he was given to familiarize himself with the unique book "Jiang's stanzas ". It turned the philosopher's worldview after reading it and gained esoteric knowledge and abilities, comprehended the secret processes of everything that happens on earth.
However, the philosopher died shortly after returning to his homeland under mysterious circumstances, not having time to share his knowledge. It is believed that such a fate befalls everyone who reads this book. For the knowledge set forth in it, should not be known to uninitiated people.
But the book periodically pops up in history. It is believed that several of its copies wander around the temples of India, while the original is kept in Tibet, in the hands of a secret society.
What is this book about? Why are the powerful of the world hunting for it? The book describes the technology of bringing human civilization to self-destruction. And, as if, at least once, humanity has already destroyed itself according to this scheme. And now it is again moving towards this by leaps and bounds.
Two forces are fighting for the book: some want to put the mechanism into action with all their might, while others, on the contrary, want to slow down the process of destruction. The book fell into the hands of both parties in due time.
Blavatsky played a significant role in the fact that, in general, the content of the book was leaked from the Indian Brahmans, who for a long time were monopolists of the secret knowledge of Jiang's stanzas. But she was rather just a pawn in a big game.
A certain Kut Humi Lan Sing made her a disciple of mahatmas, possessors of secret knowledge. Blavatsky eventually managed to gain their trust and they entrusted her with the book, giving her a copy for study. Blavatsky supposedly took it to London, where she translated the book into English. But it was stolen from the safe deposit box where she kept it. And even, there is an opinion that the stolen copy was taken to Russia and at one time fell into the hands of Stalin.
He, guided by what was written, could counteract the forces that trigger the mechanism for the destruction of humanity. He knew their strategy and anticipated their actions.
Helena Blavatsky, realizing that she was only a courier or translator, still benefited for herself, reflecting the ideas of the book in her "Secret Doctrine".
What is the idea behind the book? People who claim to have had access to it say that humanity is led to bring material values ​​to the fore for everyone. To educate a generation of soulless materialists. Destroy nature. Change the human genome. Build biorobots. Life on the planet will be reduced to several elite tower cities that will be served by biorobots.
As you understand, this is just a theory based on some facts, the truth of which is 100% impossible to be sure. But you can think and draw conclusions.
Books of omnipotence: what pharaohs and kings forbade their subjects to read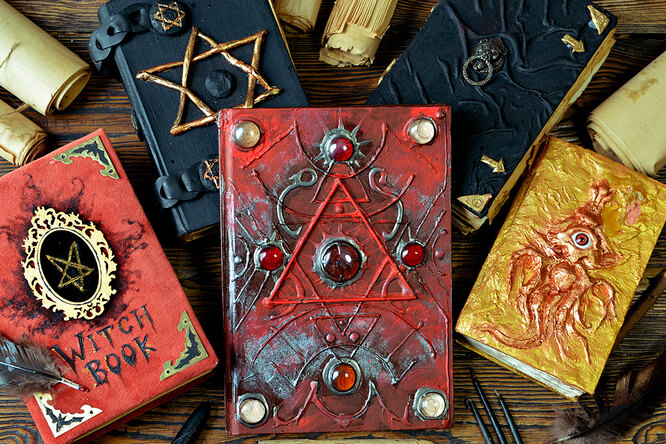 All the rulers loved to burn books. But these volumes were strictly forbidden: it was believed that they held the key to absolute power.
The Sacred Book of Thoth is about how to revive humanity and communicate with spirits
According to the beliefs of the ancient Egyptians, Thoth was a kind of mediator who transmitted the "word of the Gods" to people. He himself belonged to them – he was revered as the god of wisdom and the patron of sciences.
In ancient Egypt, there was a legend that Thoth knew the secret of Atlantis, that it was he who became the keeper of the ancient knowledge of a civilization destroyed in an unknown way. But the most mysterious and powerful of his books is the "Emerald Tablet", or "The Sacred Book of Thoth", written ten thousand years ago on thin gold plates (there were 78 of them).
On many of these plates were written the secrets of the Atlanteans: it was they, according to legend, that allowed the Egyptians to build such a highly developed civilization.
Unfortunately, practically nothing of the former wisdom has survived to this day. The information from the gold plates was copied into papyrus, but then the Inquisition hastened to destroy these leaves, zealously fighting heresy. The golden pages were also gradually lost. All that remains is a few sheets of old papyrus stored in Egypt, in the Library of Alexandria.
But the "Book of Thoth" contained the secret of the revival of mankind, she told how to communicate with spirits, raise the dead and influence the consciousness of people …
It is believed that this book has reached our days in the form of Tarot cards, that ancient knowledge is encrypted in them and that they are a model of the magical Universe.
Jiang's Stanzas – an alien legacy
Helena Blavatskaya (a Russian noblewoman in the occult sciences) spoke about this ancient manuscript in her work The Secret Doctrine. Jiang's Stanzas are considered one of the most mysterious books in history. They said that aliens from Venus passed it on to people, and that the book contains unique knowledge, thanks to which one can compose a complete picture of the universe.
One of the initiates who had the right to touch this book was the ancient Greek healer and seer Apollonius of Tyana. He received "Jiang's Stanzas" from Indian priests.Blavatsky's copy of the Stanzas also came as a gift from the priests with whom she became friends during her travels in India. 
Barely returning from her trip, Madame Blavatsky translated the book into English, and hid the original in a safe. The next time she was in India, she suddenly received threats: the brahmanas demanded that the book be returned to them, otherwise Blavatsky was threatened with a terrible death.
Sh did not attach any importance to these threats. But soon she fell seriously ill and only miraculously returned to life. Every now and then she was haunted by strange mystical events – they tried to blow her up, shoot her.
She managed to write the "Secret Doctrine" based on the knowledge obtained from the "Stanzas", but the book kept in a locked safe disappeared without a trace, and Blavatsky herself died.
Secrets of the Worm – Lost Warlock Manuscript
Tertius Sibelius was born around 280 AD and was destined to become a Roman warrior. By right of the strong, this guy often took away from people (less often – bought) all kinds of artifacts. Most of all, he was interested in the papyrus scrolls, in which one could find rare information of religious and philosophical content.
Among these papyri, Sibelius had a special attitude to the black books. Under the guidance of one of the Ethiopian warlocks, he himself wrote the book "Secrets of the Worm", which became a guide for the founders of all kinds of satanic sects.
Christian emperors later banned Sibelius's creation and tried to destroy the god-loathing book. But, as they say, even today it "pops up" here and there, in some abandoned second-hand bookstores. Although, of course, it is not necessary to speak about the authenticity of these books, passed off as the revelations of Sibelius.
Is the Necronomicon a trendy hoax or a dangerous spellbook?
The author of the grimoire book (that is, containing the texts of spells and magical rites to summon otherworldly entities) is called the American horror writer Howard Lovecraft. It is said that Lovecraft, having finished writing "Necronomicon" and realizing what kind of "time bomb" he had created, he himself was mortally frightened and destroyed his work.
And then he began to spread rumors that the Necronomicon was just a hoax, that he invented this book in order to terrify his contemporaries. It is not known which of this is true and which is fiction, only other writers began to create their own "Necronomicons" and claim that their books can help summon the ancient terrible gods into the real world and change it forever.
If that's true, it's good that the original Necronomicon is gone. If it even existed, of course.
"The Voynich Manuscript" – you can see, you cannot read
Author unknown. Language is unknown. It is also impossible to say what the book is about, because it consists of many encrypted messages and incomprehensible drawings. For five centuries no one has been able to decipher it.
It was far from random people who were engaged in this decoding. The Voynich Manuscript, named after a bookseller who found an ancient book by accident, in the ruins of books, tried to unravel the largest scientists involved in cryptography, as well as cryptanalysts of the Second World War. The book is currently kept in the Yale University Library. One of the versions says that the Voynich Manuscript is something like an ancient textbook on medicine or pharmacology. However, this version is just an assumption. Like others – about, for example, that the book teaches power over the world.
In 2016, one of the Spanish publishers received the right to publish about a thousand copies of the "Manuscript": rumors about this mysterious book aroused very strong interest. Thus, ordinary people got access to this artifact and can try to unravel its secret: the text is available on the Internet.
"Apocrypha" – the church forbids them, but keeps them
The official Church does not recognize the "Apocrypha", because they tell stories on biblical subjects that were not included in the Bible and appeared before Christianity took shape as a religion. Some of the "Apocryphal" the church calls satanic, some of them were included in the Kabbalistic books.
It is forbidden to read the "Apocrypha" in the church, and if one of the ministers violates this ban, he is defrocked. However, sometimes the content of the "Apocrypha" is used as an illustration for events about which the Holy Scripture is silent, but which are considered to be reliable.
So, among the "Apocrypha" – and the Gospel, the authors of which are called the disciples of Jesus. They are kept at the Vatican. In the Middle Ages, anyone who dared to stick his nose into the Apocrypha was immediately burnt at the stake.
Occult Third Reich: These are the multiple times Nazis tried to use supernatural powers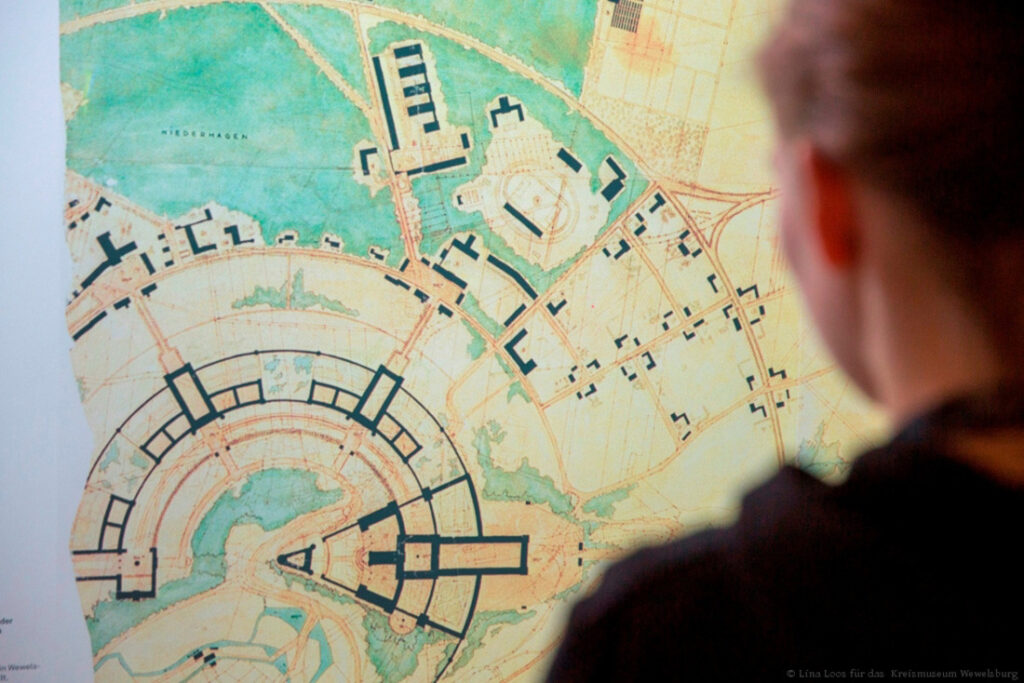 The myth about the love of the Nazis in general and Hitler in particular for the supernatural is widespread and well monetized. Films about legions of mutant zombies who were taken out in secret laboratories, about devilish rituals, the search for the "spear of fate" and the like take pride of place in the lists of category B paintings.
And the myth has a serious factual background. There is even a special term – "Nazi occultism". For example, the British religious scholar Nicholas Goodrick-Clarke believes that occult doctrines had a decisive influence on the formation of the ideology of National Socialism.
And although his theory has many opponents, no one argues that Hitler wanted to recreate a new race of demigods based on the "pure Aryans." In general, the Nazis tried to resort to the help of occult forces quite often.
Hitler hired a Jewish clairvoyant to predict his future
In January 1933, shortly before taking office as German Chancellor, Adolf Hitler visited the clairvoyant Erik Jan Hanussen (pictured above, center) to learn about his future.

Hanussen had caught Hitler's attention a year earlier when he published an article predicting that Hitler would become German chancellor in 1933.

During the session, Hanussen told Hitler that his future would be favorable, but an obstacle would arise in his path. The psychic promised to use some kind of magic spell to ensure Hitler's success. To do this, he took mandrake root from the butcher's yard and buried it in the light of the full moon in Braunau am Inn, the city where Hitler was born.

True, Hitler had no idea that Hanussen was a Jew. And Hanussen, in turn, thought he could convince Hitler that anti-Semitism was not a good idea. In general, Hanussen was not very good at predicting the future.
Hitler hired a specialist to magically detect Jews
After the end of the First World War, Adolf Hitler became friends with the physician Wilhelm Gutberlet, who claimed that he possessed the superpower of recognizing Jews from a distance.

The method used by Gutberlet was quite simple: he swung the pendulum and loudly asked to point to the Jew. They became very close on the topic of anti-Semitism, and before Joseph Goebbels came to power, Gutberlet was in charge of propaganda in the Nazi party. He probably had to rotate his magic pendulum quite often.
Hitler's astrologer
A few days before the assassination attempt on Hitler in the Munich beer hall "Bürgerbreukeller" in 1939, the Swiss astrologer Karl Ernst Kraft tried to warn Hitler that his life was in danger.

In early November 1939 he wrote a letter to his friend Dr. Heinrich Fesel, who worked for Heinrich Himmler. In the letter, Kraft warned that Hitler would be in danger from November 8-10 and asked him to cancel all public appearances.

At first, Heinrich Fesel did not attach any importance to the letter, but after the bombing, he nevertheless informed Himmler, and Kraft was officially hired by the Nazi party. As a staff astrologer, Kraft had to analyze the predictions of Nostradamus, and, of course, in such a way that Germany won the war.
Dietrich Eckart predicted Hitler would become the German messiah
German journalist Dietrich Eckart was a huge influence on Hitler in the early days of the Nazi movement. He was at the origins of the German Workers' Party, which later became the NSDAP, and, like Hitler, was a member of the Thule Society, an occult organization that believed that Germany was destined to become the homeland of a new messiah, who would turn it into the Promised Land.
This Messiah, according to Eckart, was none other than Adolf Hitler. In addition, Eckart convinced Hitler by all means that the Jews wanted to destroy the German state and that the messiah's task was to cleanse the country of them.
Of course, Hitler never officially admitted that he supported Eckart's ideas about his God-chosenness. But he dedicated Mein Kampf to him, and that says something.
The Nazis believed in the theory of the creation of the universe, which Hans Herbirger saw in a dream
The official doctrine of the creation of the universe in Nazi Germany was the Doctrine of Eternal Ice, developed by the Austrian engineer Hans Herbiger. According to her, our Galaxy was born as a result of the interaction of the super-sun and blocks of space ice. This theory ran counter to astrology, but in the eyes of Hitler it was even its plus. And Herbiger himself did not like astronomy. "Objective science is a pernicious invention, a totem of decline," the scientist wrote.
Herbiger also claimed that in the entire history of the existence of the Earth, she had four moons. The previous three have already fallen to the Earth, and each time it became a global cataclysm, due to which the geological era changed on the Earth. The fourth (current) Moon, too, sooner or later must fall to Earth, as evidenced by Herbiger in John the Theologian.
According to the same concept, the USSR was a power of the "world ice" as opposed to the solar Third Reich. All would be fine, but this concept came to Herbiger in a dream.
Project SP used magic pendulums to find warships
There was a secret office in Berlin with the letters SP on the door. The letters stood for "Sidereal pendulum", and inside the Nazi psychics, using magic pendulums, tried to find British ships.

The Nazis started the project because they were convinced that the British were already spying on them with the same methods. In a report received by German intelligence, it was asserted that "the British have created an institute in which, with the help of pendulums, the positions of German warships, primarily submarines, are examined."

In fact, the British had already hacked the Enigma cipher machine and read the encoded German messages, but the Nazis did not know this.
Once the SP department was able to find a damaged German battleship using a pendulum. Someone Ludwig Staniak did it. It was most likely just a coincidence, but the Nazis were so impressed that they created an entire department that spent days swinging pendulums over maps in an attempt to locate the enemy.
Heinrich Himmler was confident that he could predict the future
According to Wilhelm Wolff, Heinrich Himmler's personal astrologer, he not only hired people with supernatural abilities, but was confident that he could predict the future himself.

So, for example, Wulf argued that Himmler never made decisions without first checking the position of the moon and stars, and all the commands he gave to the Nazi army were based on astrological calculations.

Ironically, it was Himmler who ultimately banned astrology across Germany, but according to Wolfe, he did so because he feared astrology was too powerful.

"We cannot allow others but ourselves to engage in astrology. Astrology should remain a privilege singulorum in the National Socialist state, and not belong to the broad masses "- these words really belong to Himmler.
SS Brigadeführer convinced Himmler that Jesus was German
The first half of the twentieth century was generally fruitful for strange ideas in Germany. The German occultist Karl Wiligut was especially distinguished, who claimed that German culture originated in 228,000 BC, when there were three suns in the sky, and giants and dwarfs roamed the Earth. Wiligut also insisted that Jesus was German and that his real name was Christ.
Wiligut was fond of occult ideas from childhood and after the First World War even spent some time in a psychiatric hospital with a diagnosis of schizophrenia. However, Karl Wiligut's close friend Heinrich Himmler was not at all embarrassed by this diagnosis. Moreover, under his patronage, Wiligut took over as head of the Department for the Study of Early History, created especially for him within the SS. Wiligut considered himself a descendant of the ancient Germanic god, and Himmler – the reincarnation of the medieval knight Heinrich Fowler.

Among the achievements of Wiligut is the development of the design of the "Death's Head" ring, which was awarded to distinguished SS officers, as well as the performance of mystical rituals in the castle of Wewelsburg, which he proclaimed the "German Camelot".
Rudolf Hess betrayed Hitler because six planets were in the constellation Taurus
On May 10, 1941, Deputy Fuehrer Rudolf Hess made a solo flight to Scotland, where he tried, on his own initiative, to persuade the British government to make peace with Nazi Germany. This reckless step was doomed to failure, and many wondered why the hell Hess had to do this.

The answer turned out to be even stranger than one might imagine: he did it on the recommendation of his own astrologer. More precisely, it was like this: a close friend of Hess, geographer Karl Haushofer, said that he had a dream in which Hess walked through the corridors of an English castle and brought peace between Great Britain and Germany.
Hess discussed this with his astrologer, who told him that six planets will be in Taurus on May 10, and there will also be a full moon, which means that the forecast for making peace is very favorable. And Hess went to the UK.

In Scotland, Hess was captured and until the end of the war he was in an English prison, and after that he became a participant in the Nuremberg Trials, where he was sentenced to forty years in prison. For some reason, the astrologer did not mention such a scenario.
The Nazis hired a psychic to find Mussolini
After the Hess incident, Hitler banned the occultists from the Third Reich. This, however, did not prevent him and Heinrich Himmler from still resorting to the services of astrologers.
For example, when Mussolini was arrested in 1943 as a result of the June 25 coup, several occultists were promptly released from German prisons and ordered to find Mussolini. True, Hitler, as a safety net, even equipped a reconnaissance operation to search for, and also ordered to intercept radio communications.
As a result, one of the occultists, using a pendulum, "found" Mussolini on one of the islands to the west of Naples. At the same time, the Nazis intercepted a radio message that confirmed the location of the Duce.