Alabama Passes Law to Chemically Castrate Pedophiles
In the state of Alabama, certain types of sex offenders like pedophiles will now be chemically castrated by law before they are given parole. The legislation was signed into law by Alabama's governor Kay Ivey, and will apply to all sex offenders who are convicted of crimes against children younger than 13.
For these offenders, chemicals will be used that will reduce their libido, and hopefully the likelihood of them repeating their crimes. Critics of the bill said that it was unconstitutional, claiming that it violates a person's right to freedom from "cruel and unusual punishment."
Attorney Raymond Johnson says the point of contention is the fact that this is happening once people have already paid their debt to society.
"They're going to challenge it under the 8th Amendment Constitution. They're going to claim that it is cruel and unusual punishment for someone who has served their time and for the rest of their life have to be castrated," Johnson said.
The bill was initially introduced by Republican congressman Steve Hurst, who recently told CBS42 that the punishment fits the crime.
"I had people call me in the past when I introduced it and said don't you think this is inhumane? I asked them what's more inhumane than when you take a little infant child, and you sexually molest that infant child when the child cannot defend themselves or get away, and they have to go through all the things they have to go through. If you want to talk about inhumane – that's inhumane. If we do something of this nature it would deter something like this happening again in Alabama and maybe reduce the numbers," Hurst said.
This is a practice that is actually not legal throughout most of the United States. There are only 8 states that currently allow chemical or surgical castration for extreme sex offenders, but even in these states, it is rarely ever actually used. Under Alabama's new laws, this would be happening to every prisoner that fit the criteria, by law.
In 1996, California became the first state to pass a law allowing for chemical castration of certain sex offenders. In the years that followed, Florida, Georgia, Louisiana, Montana, Oregon, and Washington also passed similar laws.
However, as previously mentioned, the guidelines in most of these states are very loose, and this type of measure is rarely enforced, even in cases of crimes against children.
Chemical castration is an extreme measure for a modern industrialized society, but there are some cases where it could be plausible, according to experts. Earlier this week, we reported on the story of a disturbed man from the United Kingdom who avoided jail time after his third time getting caught with large stashes of child abuse images and videos.
The 36-year-old man was arrested with over a million illegal files on his home devices, which depicted graphic scenes of child sexual abuse. For over a decade, this man has been in and out of courthouses, repeating the same crimes over and over again.
This case is slightly different because the suspect only had images and videos, and because there was not a specific underage victim involved.
However, the drive to repeat the same crime over and over again is very similar among these types of predators. In cases where a predator has many underage victims and repeated offenses, a punishment like this is not unreasonable.
Alabama's governor Kay Ivey has been in the national media spotlight for past several months, due to another piece of controversial legislation in the state. This May, Kay Ivey found herself at the center of a national debate on abortion, after signing one of the most restrictive abortion laws in the country.
The legislation, called House Bill 314, "Human Life Protection Act," bans all abortions in the state except when "abortion is necessary in order to prevent a serious health risk" to the woman. The bill will reclassify abortion as a Class A felony, which will be punishable by up to 99 years in prison for doctors who carry out the procedure.
However, the 74-year-old governor shocked her constituents this week, by signing a bill that legalized medical marijuana in the state. Kay Ivey has been the governor of Alabama for just two years, since 2017.
Video shows mysterious lights in sky over Tucson, Arizona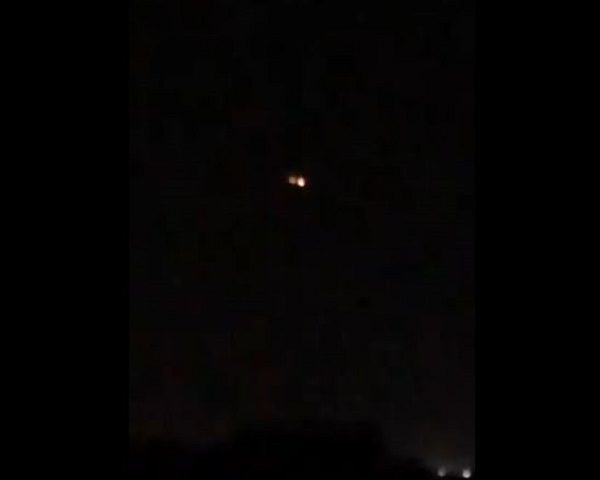 You may have heard of the Phoenix Lights, mysterious lights in the sky that sparked speculation and even documentaries over the years. Now, Tucson may have had its own version of the phenomenon.
A video posted to Twitter and viewed more than 13,000 times shows mysterious lights in the night sky in an area just south of the Davis-Monthan Air Force Base.
Anyone else in Tucson see these lights in the sky?!? They came back and faded in patterns like 3 times! @whatsuptucson any reports? pic.twitter.com/57VYZbeoST

— ishmel (@ese_zea) 10 July 2019
The video, taken shortly before 10 p.m. Tuesday, shows a string of reddish lights in the sky move slightly before blinking out. Below, three evenly spaced lights shine in a horizontal line. Isaiah Alvarez, who shot the video, said these lights became very bright and left.
Alvarez said he often sees strange things in the sky in that area; this was just the first time he was able to catch it on video.
A spokesperson for Davis-Monthan Air Force Base said they are not aware of anything that would cause the strange lights.
Unidentified, check. So we may have ourselves a UFO here. The question is: Are these lights truly out of this world?
Take a look at the video for yourself and see what explanations you can come up with.
Impossible Foods Is Trying to Make Fake Fish Now
Fishy Smell
Impossible Foods, the meatless meat company behind the plant-based Impossible Burger you've probably seen at trendy gastropubs, is moving into the fake fish market.
The company is reworking its recipe for plant-based beef to recreate a fishy flavor and texture, according to The New York Times. The move makes Impossible Foods the latest to enter the race to develop convincing and tasty artificial fish, either through concoctions of plant proteins or lab-grown cells.
Dirty Water
Replacing fish with fake meat could benefit the environment, as fisheries pollute and deplete wild populations of some species, per the NYT. But that may not drive customers to buy filets from Impossible Foods or any of the other companies working on fake fish — much of the boon for the fake beef market came from people who were worried about the health impacts of eating too much red meat.
"A lot of people will simply say if you eat meat, you're increasing your risk of cancer," Tom Rees, a food industry expert at the market research firm Euromonitor International, told the NYT. "There isn't an equivalent of that for fish."
READ MORE: The Fish Is Boneless. (Fishless, Too.) [The New York Times]
NASA records a strange formation of clouds on Mars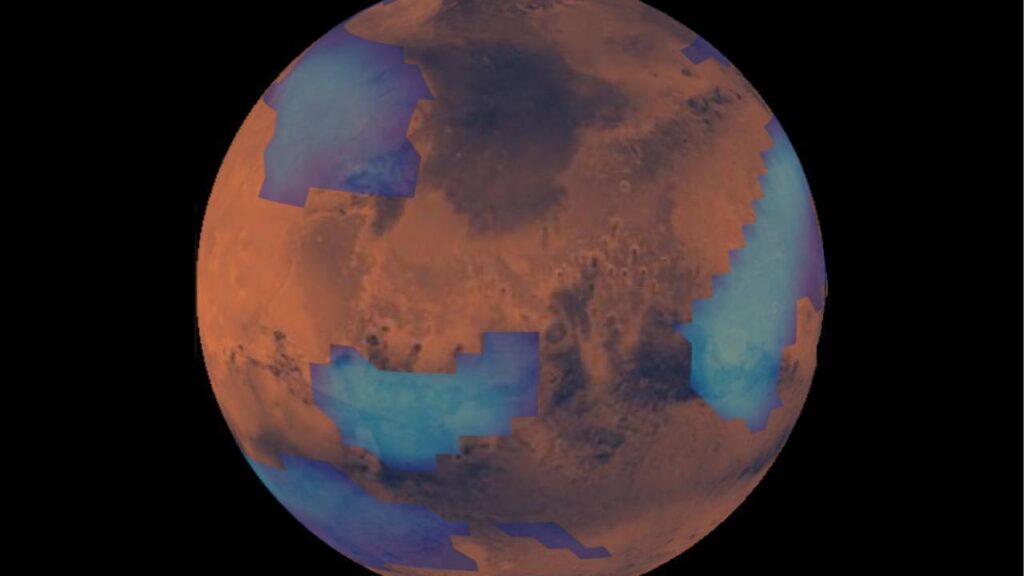 According to a new study conducted by a team at the University of Colorado Boulder (CU Boulder), the formation of clouds in the thin atmosphere of Mars are caused by meteors.
The "meteor smoke," which is the icy dust that remains when a meteorite burns in the atmosphere of Mars, is what partially creates the cirrus-like clouds that are placed about 18 miles above the surface of the planet.
Since the clouds here on Earth are made up of particles, like dust grains or sea salt, which are transported into the air by the wind and then the water molecules condense around them, which causes the clouds to form and grow up.
Mars, on the other hand, barely has floating particles, since the atmosphere is very thin. But when small meteors enter the atmosphere of Mars, they often burn, creating fine dust or "meteorite smoke," which are the necessary particles for clouds to develop.
The Earth has noctilucent clouds that are created from the dust of meteors and are seen at an altitude of about 50 miles in the atmosphere. After the sun sets on the Earth, the clouds still reflect sunlight, so they can be seen shining bright blue.
While meteor dust helps create Martian clouds, the thin atmosphere only allows certain types of clouds to form. The clouds are usually very faint and resemble pieces of cotton, very similar to the cirrus clouds of Earth.
"But just because they are thin and can not really be seen, it does not mean they can not have an effect on the dynamics of the climate," said Victoria Hartwick, a graduate student at CU Boulder.
In fact, temperatures at the same height as clouds could fluctuate warmer or colder at 18 degrees Fahrenheit. According to Brian Toon, who is a professor at CU Boulder:
"More and more climate models are discovering that the ancient climate of Mars, when rivers flowed through its surface and life could have originated, warmed with high-altitude clouds. It is likely that this discovery will become an important part of that idea to warm Mars. "
While Martian clouds are too weak and the atmosphere is too thin to produce rain, snow fell near the North Pole in 2008 and was witnessed by the Phoenix Mars Lander.
Frost and fog have also been seen on the red planet due to a water cycle that occurs even without water on the surface and an extremely thin atmosphere.
No doubt the red planet in its past could have life, but it should be noted that this discovery makes the idea that Mars is terraforming so that there may be optimal conditions in the upper part of the planet for life, in the way that we know her.
It should be noted that by official means it is known that there is life inside, but deny that there is life at the top. What's your opinion about it? Watch the following video and leave us your comment below.