"Human Augmentation – Dawn of a New Paradigm" epitomizes the elite's vision for the gentiles who will survive the eugenics vaccination program.
This 110-page document, developed by the German and British defense ministries, contains horror after horror in blueprints and plans, including talk of "neurostimulation", 3D bioprinting and microchipping.
Here are just a few quotes that give an idea of ​​how surreally twisted these scenarios are:
"…Over the next 30 years, our ability to manipulate the human body will improve dramatically."
"… human augmentation is inevitable, because: we have already developed the technology and there is no turning back."
"… once introduced, these 'chips' can be used for a wide variety of identification purposes."
This is beyond anti-utopia, it has long been clear that the globalist train has no brakes. Obviously, the "advent of the era of biotechnology" is inevitable and unstoppable, but as living people, we must reject this "deux ex machina" evil.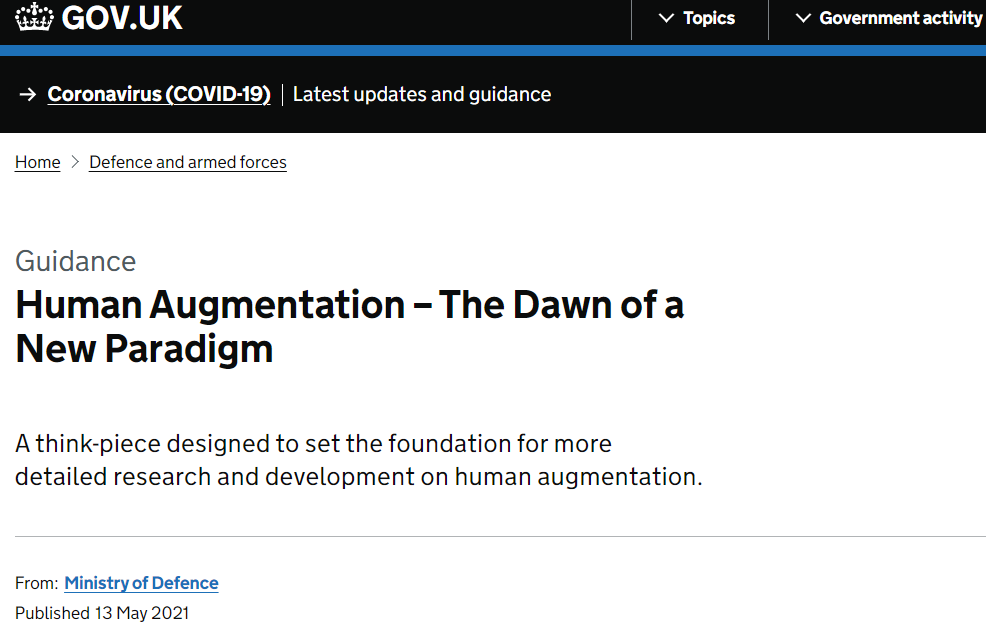 Source : https://www.gov.uk/government/…
In the same place, at the link above, there is a picture on the left (see below) – click and read, and just don't say: conspiracy theory (after all, this is The official UK government website)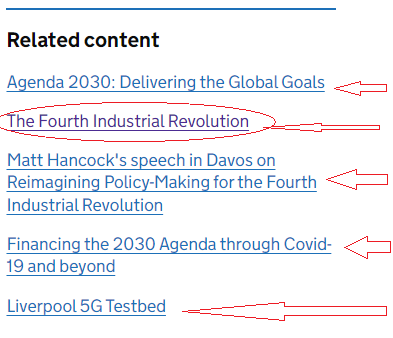 And here, too, take a look, but rather download this one for yourself: PDF file (let it be)