After 7 Years of Deceptions About Assange, the US Readies for Its First Media Rendition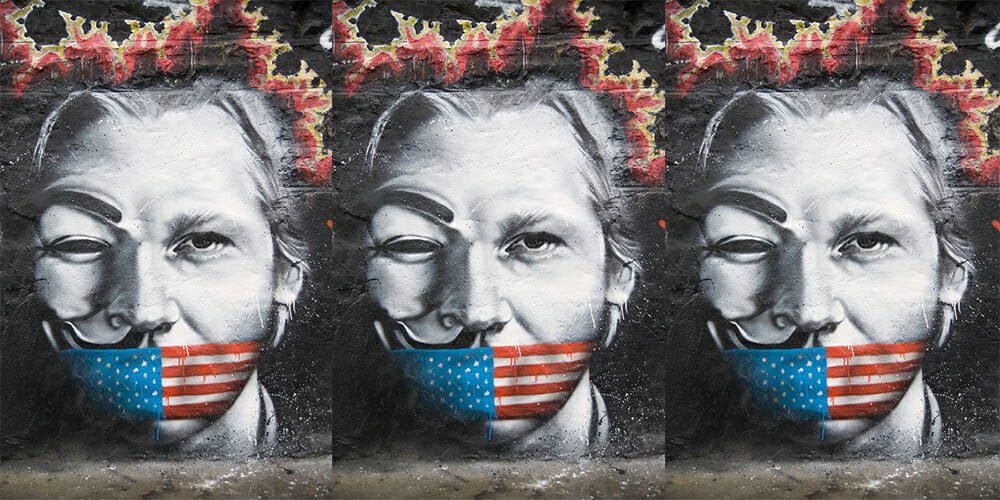 The Facts:A document published by Wikileaks clearly implies that the United States had a "secret" base on the Moon that was destroyed by Russia. It's one of many interesting documents that suggest strange things are and have been happening on the Moon.
Reflect On:Is our world really as it's been presented? There are millions of pages of documents that are classified by multiple countries every single year, how is it possible to really determine what's going on behind the scenes? Why does secrecy rule?
The Assange arrest is scandalous in several respects, and one of them is the effort of governments, and it's not just the US government… The efforts to silence a journalist who was producing materials that people in power didn't want the rascal multitude to know about… That's basically what happened. Wikileaks was producing things that people ought to know about those in power, people in power don't like that. So therefore we have to silence it. – Noam Chomsky (source)
*Note from author: I recently published an article that goes into detail about what Julian Assange's arrest tells us about our world.
The idea that something strange may be happening on the Moon is not far fetched at all. In fact, given all of the information that's now available within the public domain on the subject, it's hard to see how it's not a fact. We'll get to some of that information later in this article; but first, let's draw our attention to a strange Wikileaks document titled, "Report That UR Destroyed Secret Moon Base."
Unfortunately, the document is not an electronic document, therefore access to its full contents is not available online. For anybody truly interested in reading the entire thing, a Freedom of Information Act Request (FOIA) may be in order.
Without speculating here, we can conclude that this is what it says it is, a report regarding possible space wars that are taking place in the classified world. The document title alone not only exposes the reality of these alleged wars, but the possibility of a "Secret Moon Base" belonging to the United States that apparently was in operation until it was destroyed by "UR." (Soviet Union)
You can view it in the Wikileaks archive here.
So, what other information exists, besides this document, showing that something strange is and has been happening on the Moon? There's a lot of information, so it's hard to know where to begin.
First of all, the idea of bases on the Moon have been an open discussion within the government for a long time, although the information isn't easy to find, but it's definitely out there. A document from the government's own publishing office is a great example. It clearly shows one of the goals of the United States government is to build a base on the Moon, and this is as far back as 1966. (source)
A portion of the document reads, with reference to presidents Kennedy and Johnson in a statement by HON. George P. Miller:
I also believe that we can and will achieve the goal set by Presidents Kennedy and Johnson: a manned landing on the moon before 1970. My own confidence in our rapidly advancing science and technology is such that I can visualize many more dramatic achievements ahead, although I will fix no timetable for them. 1. The exploration of the lunar surface, and possibly the establishment of one or more permanent bases there.
Furthermore, decades old documents have been declassified discussing this topic, showing just how serious and far possible advancements with these intentions have gone.
Take a look at the screen shot below, taken from the CIA electronic reading room in the form of a memorandum that was addressed to the CIA director regarding "Military Thought (Top Secret)" by Lieutenant General Korenevskiy.
The document above really goes into detail regarding the importance of weaponizing space. This brings to mind another document from Wikileaks, in the form of an email that was sent to politician John Podesta from Dr. Edgar Mitchell, Apollo 14 astronaut, and Dr. Carol Rosin. It reads as follows:
Dear John, Because the War in Space race is heating up, I felt you should be aware of several factors as you and I schedule our Skype talk. Remember, our nonviolent ETI from the contiguous universe are helping us bring zero point energy to Earth. They will not tolerate any forms of military violence on Earth or in space. The following information in italics was shared with me by my colleague Carol Rosin, who worked closely for several years with Wernher von Braun before his death. Carol and I have worked on the Treaty on the Prevention of the Placement of Weapons in Outer Space, attached for your convenience.
A declassified report by the Air Force Nuclear Weapons Center from June 1959 shows just how seriously they considered a plan called Project A119. In general, they wanted to investigate the capability of weapons in space as well as gain further insight into the space environment and the detonation of nuclear devices within it.
Interesting to say the least, but it's important to recognize the intentions behind the letter, and that is the recognition that humans have brought and will continue to bring their destructive ways into space by weaponizing it or attempting to weaponize it.
With all of this documentation, it's also interesting to look into witness testimonies from credible sources.
In the 1950s, Colonel Ross Dedrickson was responsible for maintaining the inventory of the nuclear weapon stockpile for the AEC, and for accompanying security teams testing the security of the weapons, among many other duties. When it comes to weaponizing space, which is clearly outlined within multiple documents linked above, this is what he had to say:
"I also learned about incidents involving nuclear weapons, and among these incidents were a couple of nuclear weapons sent into space that were destroyed by the extraterrestrials… At the very end of the 70s and the early 80s, we attempted to put a nuclear weapon on the Moon and explode it for scientific measurements and other things, which was not acceptable to the extraterrestrials. They destroyed the weapon before it got to the Moon." (source)
Dedrickson is one of hundreds of whistleblowers with verified, credible and impressive backgrounds to speak up about an extraterrestrial presence. In that same interview, he went on to state that:
A spacecraft went to the rescue of Apollo 13, and they accompanied Apollo 13 on their voyage around the Moon back to Earth. And on two occasions they thought they might have to transfer the crew to their spacecraft, but they saw them safely back to Earth.
This may explain why several astronauts have also been quite outspoken about an extraterrestrial presence, like Edgar Mitchell, Brian O'Leary, Story Musgrave, Gordon Cooper and many others.
Another document from 1965 regarding the CIA keeping tabs on Soviet space plans reads as follows:
Keep in mind, this was more than 50 years ago.
Below is an interesting quote from Carl Sagan:
It is not out of the question that artifacts of these visits still exist, or even that some kind of base is maintained (possibly automatically) within the solar system to provide continuity for successive expeditions. Because of weathering and the possibility of detection and interference by the inhabitants of the Earth, it would be preferable not to erect such a base on the Earth's surface. The Moon seems one reasonable alternative. Forthcoming high resolution photographic reconnaissance of the Moon from space vehicles – particularly of the back side – might bear these possibilities in mind. (source)
George Leonard's 1976 book, Somebody Else is on the Moon, and Fred Steckling's 1981 book, We Discovered Alien Bases on The Moon, also come to mind when discussing this subject.
Members of the Society For Planetary SETI Research (SPSR) recently published a paper in the Journal of Space Exploration about certain features on the far side of the Moon that appear in the crater Paracelsus C. Titled "Image Analysis of Unusual Structures on the Far Side of the Moon in the Crater Paracelsus C," it argues that these features might be artificial in origin.
The study makes a great point when it comes to the extraterrestrial hypothesis:
A decidedly conservative mainstream scientific establishment often rejects anomalies based on subject matter alone, i.e., there cannot be alien artifacts on the moon because there are no alien artifacts on the moon (or other planets). Such a view is an example of circular reasoning, based on the belief that extraterrestrials do not exist, or if they do exist that they could not have traveled to our solar system.
The truth is, "there is abundant evidence that we are being contacted, that civilizations have been visiting us for a very long time." – Dr. Brian O'Leary, former NASA astronaut and Princeton Physics Professor (source)
When it comes to the Moon, man-made bases may not be the only ones there.
As far as our own bases are concerned, Karl Wolfe, who was a precision electronics photograph technician at Langley Air Force Base, became well-known when he provided his testimony at National Press Club in Washington, D.C. as part of Dr. Steven Greer's disclosure project.(source)
Wolfe's testimony revealed that he was taken into a dark room where images from NASA's Lunar Orbiter were being developed and stitched together into composite images called "mosaics."
"They were doing 35 mm strips of film at the time which were then assembled into 18 ½ x 11 mosaics. Those strips were from successive passes around the Moon and they would build up a photograph ," Wolfe said.(source)
"We walked over to one side of the lab and he said, 'By the way, we've discovered a base on the backside of the moon.'"
Dr. John Brandenburg, the Deputy Manager of the Clementine Mission to the Moon, which was part of a joint space project between the Ballistic Missile Defence Organization (BMDO) and NASA, has also made some fascinating revelations. The mission discovered water at the Moon's poles in 1994 (Source: page 16 of 18)(source)(source). But, according to Dr. Brandenburg, the Clementine Mission had an ulterior agenda:
"The Clementine Mission was a photo reconnaissance mission basically to check out if someone was building bases on the Moon that we didn't know about. Were they expanding them?… Of all the pictures I've seen from the Moon that show possible structures, the most impressive is a picture of a miles-wide recto-linear structure. This looked unmistakably artificial, and it shouldn't be there. As somebody in the space defence community, I look on any such structure on the Moon with great concern because it isn't ours, there's no way we could have built such a thing. It means someone else is up there." (Quote from the documentary, "Aliens on the Moon.")
Related Articles
There are other strange facts about our Moon that've been pointed out by some very credible sources. I go into more detail regarding the actual structure of the Moon and what it is as well as the evidence suggesting it could be artificially made in the article linked below:
Multiple Scientists Publish Papers Suggesting The Moon Is Hollow & Artificially Made
Welcome To The World of Secrecy
A Michigan State University economist teamed up with multiple researchers, including Catherine Austin Fitts, former assistant secretary of Housing and Urban Development. They found trillions of unaccounted for dollars missing from housing & D.O.D and going towards black budget programs. You can read more about that here.
We are talking about Special Access Programs (SAP). We have unacknowledged and waived SAPs. These programs do not exist publicly, but they do indeed exist. They are better known as 'deep black programs.' A 1997 US Senate report described them as "so sensitive that they are exempt from standard reporting requirements to the Congress." (source)
I am mentioning this stuff because, whatever is happening with regards to the Moon, you can bet that it's being funded by trillions of dollars from within these deep black budget programs. These are our tax dollars hard at work.
We don't really hear about black budget programs, or about people who have actually looked into them.  However, the topic was discussed in 2010 by Washington Post journalists Dana Priest and William Arkin. Their investigation lasted approximately two years and concluded that America's classified world has:
Become so large, so unwieldy and so secretive that no one knows how much money it costs, how many people it employs, how many programs exist within it or exactly how many agencies do the same work. (source)
CE founder Joe Martino recently went deep into this subject on an episode of CETV, it will be airing soon!
The Takeaway
Our world is not how it's been presented. Many subjects once and that still are deemed as a "conspiracy" are clearly not a conspiracy. Strange things happening on the moon and UFOs, for example, are one of several great examples.
It's OK to explore these things, but it's vital that we examine good sources and present good sources when we do so.
CIA Crushes CNN's Latest Trump-Russia Conspiracy Theory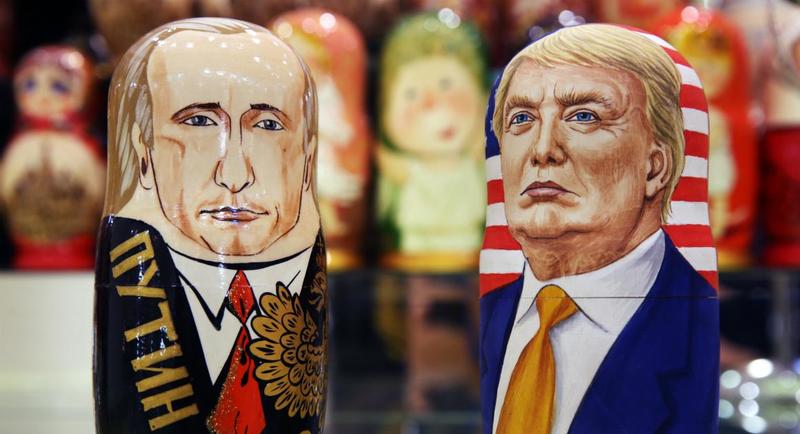 (Raul Ilargi Meijer) It's undoubtedly better to leave some stories alone, and this may be one of them. Putin's spokesman Dmitry Peskov perhaps put it best when he called it "pulp fiction" (and what's more American than that?). But this one is so exemplary of how the news is cooked up for you these days, let's have a go anyway.
What makes this story so ideal for its purpose is that it involves intelligence and state secrets, so the news outlet that runs it doesn't have to prove a thing; it can simply say it's not authorized to divulge what it doesn't write, while hinting it does know. Plus, it can use any number of covert sources.
But in the process, a damning picture can still be painted. And if that picture involves Donald Trump, and it's CNN that's painting it, well, we know what it's going to look like. Here's how it started at CNN yesterday (with some additions from today):
US Extracted Top Spy From Inside Russia In 2017
In a previously undisclosed secret mission in 2017, the United States successfully extracted from Russia one of its highest-level covert sources inside the Russian government, multiple Trump administration officials with direct knowledge told CNN. A person directly involved in the discussions said that the removal of the Russian was driven, in part, by concerns that President Donald Trump and his administration repeatedly mishandled classified intelligence and could contribute to exposing the covert source as a spy.

The decision to carry out the extraction occurred soon after a May 2017 meeting in the Oval Office in which Trump discussed highly classified intelligence with Russian Foreign Minister Sergey Lavrov and then-Russian Ambassador to the US Sergey Kislyak. The intelligence, concerning ISIS in Syria, had been provided by Israel. The disclosure to the Russians by the President, though not about the Russian spy specifically, prompted intelligence officials to renew earlier discussions about the potential risk of exposure, according to the source directly involved in the matter.

At the time, then-CIA Director Mike Pompeo told other senior Trump administration officials that too much information was coming out regarding the covert source, known as an asset.[..]
Asked for comment, Brittany Bramell, the CIA director of public affairs, told CNN: "CNN's narrative that the Central Intelligence Agency makes life-or-death decisions based on anything other than objective analysis and sound collection is simply false. Misguided speculation that the President's handling of our nation's most sensitive intelligence—which he has access to each and every day—drove an alleged exfiltration operation is inaccurate."

[..] White House press secretary Stephanie Grisham said, "CNN's reporting is not only incorrect, it has the potential to put lives in danger."

The removal happened at a time of wide concern in the intelligence community about mishandling of intelligence by Trump and his administration. Those concerns were described to CNN by five sources who served in the Trump administration, intelligence agencies and Congress. Those concerns continued to grow in the period after Trump's Oval Office meeting with Kislyak and Lavrov. Weeks after the decision to extract the spy, in July 2017, Trump met privately with Russian President Vladimir Putin at the G20 summit in Hamburg and took the unusual step of confiscating the interpreter's notes.

Afterward, intelligence officials again expressed concern that the President may have improperly discussed classified intelligence with Russia, according to an intelligence source with knowledge of the intelligence community's response to the Trump-Putin meeting. Knowledge of the Russian covert source's existence was highly restricted within the US government and intelligence agencies. According to one source, there was "no equal alternative" inside the Russian government, providing both insight and information on Putin.
Pretty bad, right? Well, we're not done just yet. Here's the BBC adding its two cents:
US Extracted High-Level Spy From Inside Russia In 2017, Reports Say
Russian media named the spy as former presidential administration official Oleg Smolenkov. The Kommersant newspaper said Mr Smolenkov went on holiday with his family to Montenegro in 2017 and disappeared, before a man with the same name and a woman with the same name as Mr Smolenkov's wife purchased a house in the US state of Virginia, near Washington DC. Russian reports said Mr Smolenkov had worked for Yury Ushakov, a senior aide to President Putin.

Asked by the BBC on Tuesday about the reports, Kremlin spokesman Dmitry Peskov confirmed that Mr Smolenkov had worked for the presidential administration but denied that he had held a high-level position, adding that he had been sacked. Mr Peskov described the US media coverage of the reported extraction as "pulp fiction".

There was no suggestion on Tuesday that President Trump directly compromised the source in Russia, and reports said that widespread media speculation about US intelligence conclusions had contributed to the decision to extract the source. Last year, Russian operatives travelled to England and used a nerve agent in an assassination attempt against a former Russian military intelligence officer, Sergei Skripal, who had spied for the British.
Isn't it just lovely how they manage to throw in Skripal there at the end? Took a bit of stretching, but the BBC is plenty flexible
Qanon: "They want you DIVIDED"
Okay, so this alleged spy is extracted (or "exfiltrated") by US intelligence, and then buys a home in Virginia. But not only that, he buys it under his own name. Presumably so that if Putin wants to find the man who divulged all those secrets for 10 years+, he can just Google him. Here's NBC:
Possible Russian Spy For CIA Now Living In Washington Area
A former senior Russian official is living in the Washington area under U.S. government protection, current and former government officials tell NBC News. NBC News is withholding the man's name and other key details at the request of U.S. officials, who say reporting the information could endanger his life. Yet the former Russian government official, who had a job with access to secrets, was living openly under his true name.

An NBC News correspondent went to the man's house in the Washington area and rang the doorbell. Five minutes later, two young men in an SUV came racing up the street and parked immediately adjacent to the correspondent's car. The men, who identified themselves only as friends of the Russian, asked the correspondent what he was doing there.

[..] The [New York] Times said the source was "the American government's best insight into the thinking of and orders" from Putin, and was key to the CIA's assessment that Putin favored Donald Trump's candidacy and personally ordered the hacking of the Democratic National Committee.
The Times previously reported that the source was considered so sensitive that then-CIA Director John Brennan had declined to refer to the person in the top secret Presidential Daily Brief during the final months of the Obama administration. Brennan sent reports from the source to the president and a small group of top national security aides in a separate, white envelope to assure its security, the Times reported.

[..] NBC News has not confirmed that the Russian living near the nation's capital fed the CIA information about Russian election interference. But for reasons that NBC News is withholding, he fits the profile of someone who may have had access to information about Putin's activities and who would have been recruitable by American intelligence officials.

Two former FBI officials told NBC News they believe he is the source referred to in the CNN and New York Times report. The Russian will likely be moved from the place he is currently living in the interest of keeping him safe, current and former officials said.
He will be moved in the interest of keeping him safe. That is just brilliant. What, you think Putin will be upset at no longer being able to Google his whereabouts?
To remain fair, let's give RT some space, too, shall we?
Was Key CIA Spy 'Extracted' From Moscow Over #Russiagate Fears?
Media outlets in Russia immediately began speculating as to the identity of the alleged mole, quickly settling on Oleg Smolenkov, state advisor of the third class who had worked at the Russian embassy in Washington before 2010. Smolenkov took his wife and three children on vacation to Montenegro on July 14, 2017, whereupon they vanished without a trace. The police have been investigating their disappearance as possible murder.

[..] Russian Senator Franz Klintsevich, deputy head of the Defense and Security Committee, dismissed CNN's story as "fake" and "carrying out orders for another attempt to discredit Trump," according to TASS. Most of the US mainstream media outlets spent the past three years promoting the notorious 'Russiagate' conspiracy theory on behalf of the Democrats, and have refused to acknowledge any wrongdoing even though special counsel Robert Mueller failed to find anything to incriminate the president after a two-year investigation.

Moreover, CNN and MSNBC have hired a number of former intelligence officials, whose fingerprints have been all over 'Russiagate,' as anti-Trump pundits.
John Brennan, James Clapper, here's looking at you. There was no need today to read much further in order to find out that the secret info Trump is accused of divulging to "the Russians" had already been published first by no other than…CNN on March 31 2017. There was no secret. Other than perhaps, says Aaron Maté, that Israel was the source. But trust us, Putin would have known that.
After the Mueller report fiasco, one would think the media who don't like Trump would be more careful with their reporting, and before reporting it. But they just keep at it.
In the process, as quoted above, through their false reporting and false claims, it's they who are endangering lives, not Donald Trump:
Brittany Bramell, the CIA director of public affairs, told CNN: "CNN's narrative that the Central Intelligence Agency makes life-or-death decisions based on anything other than objective analysis and sound collection is simply false. Misguided speculation that the President's handling of our nation's most sensitive intelligence—which he has access to each and every day—drove an alleged exfiltration operation is inaccurate." [..]
White House press secretary Stephanie Grisham said, "CNN's reporting is not only incorrect, it has the potential to put lives in danger."
It's not just the White House, the CIA itself says it too.
Asking for a friend: You think the country's still capable of having a normal conversation

found on Zero Hedge
Source:
https://www.theautomaticearth.com/2019/09/pulp-fiction-media/
More Americans Questioning Official 9/11 Story As New Evidence Contradicts Official Narrative
Whitney Webb, MintPress News
Waking Times
Today the event that defined the United States' foreign policy in the 21st century, and heralded the destruction of whole countries, turns 18. The events of September 11, 2001 remains etched into the memories of Americans and many others, as a collective tragedy that brought Americans together and brought as well a general resolve among them that those responsible be brought to justice.
While the events of that day did unite Americans in these ways for a time, the different trajectories of the official relative to the independent investigations into the September 11 attacks have often led to division in the years since 2001, with vicious attacks or outright dismissal being levied against the latter.
Unidentified Triangular Craft Near Oregon Air Base Leaves Conspiracy Theorists Guessing
Something that was universally deemed to be an exotic triangular object made its way over Portland, Oregon, arousing vast speculation over covert USAF projects, both past and present.
There has emerged a series of images supposedly showing a shadow project government spy plane in the skies over Portland, Oregon in the US, apparently a stone's throw from the Portland Air National Guard Base (PANG). The authenticity of the images has yet to be verified, however.
The triangular, partially lit-up object featured in the snaps couldn't help but intrigue the vast audience of YouTube conspiracy theorists Blake and Brett Cousins of thirdphaseofmoon, who posted the pictures in a clip over the weekend, citing "multiple accounts" from a number of onlookers in the area.
In the clip, Blake noted that the sighting, more specifically the contours, bears a striking resemblance to the alleged "infamous" TR-3B Black Manta – an aircraft that is thought to have been developed for the US Air Force as part of a black project.
Many have long speculated that the supersonic stealth plane, with a recognisable triangular design, was used during the Gulf War to provide laser designation for the Lockheed F-117 Nighthawk attack aircraft.
Blake went on to suggest that the craft in the images was most certainly "military", given the light it was throwing back.
"FINALLY! It's About To Get Real…TR-3B Pang Base Portland", the website founders wrote, while another user commented in the same manner:
"Great picture of a TR-3B."
There were, however, those who thought other options would be even more plausible:
"Judging by the pic that's not the TR3. That's the new Stealth AI Drone", one astonished viewer noted, while another butted in, saying that he would rule out CGI (computer-generated imagery).
Hordes of fans applauded the footage, bringing up the military base in the vicinity: one even suggested that it could be a new stealth drone, the XQ-58A.
Another went deeper into the conspiracy theory, suggesting "they want to be seen" as "it's part of how they control disclosure".
"This IS NOT definitely a TR3B! It looks like an F45", a user commented, with another chiming in with a completely different idea in mind:
"That is a Large Extra-terrestrial Craft. The 2nd clip. The entire ship is phasing in from another dimension and somehow how only exposing its lights. The ship does not reveal its true form for safety reasons (its [sic] massive, that's an understatement), and also due to compassion for us", the user explained.
The idea about the military testing new equipment is recurrent, though:
"This is not a UFO/this is military aircraft. They were out testing", one suggested, with another adding: "I saw what looked like an Air Force logo near the nose of the craft".