Advanced Brain Waves Detected in Lab-Grown Human Mini-Brains
Human mini-brains – known by those who don't want to attract negative attention as 'cerebral organoids' (a great name for a band) — have been grown in Petri dishes by researchers for a number of years under the noble cause of helping people with neurological diseases and always with the stated understanding that these mini-brains were not capable of actually thinking. Oops. According to a new study just released, these human mini-brains can now produce brain waves that are indiscernible from some newborn humans. Uh-oh.
"If you'd asked me five years ago whether we could get organoids to generate sophisticated brain waves, I would have said no. But what we got is unprecedented. No one has ever seen this level of complexity in cerebral organoids, which is why we were so surprised."
Biologist Alysson Muotri of the University of California, San Diego, led the research and co-authored the paper published in the journal Cell Stem Cell and summarized in various scientific publications, including STAT and Nature. He is also the co-founder and part owner of Tismoo, a Brazil-based company attempting to create brain organoids from the cells of people with rare neurological disorders and then test experimental therapies on them. Muotri and his team have focused on keeping the mini-brains alive, fed and healthy for several years so that the cells can mature just as they would in a human skull.
"What we have in a dish is following the trajectory of human brain development."
How far along the trajectory have the cerebral organoids in the dish followed? The latest batch generated several types of brain waves that were detected by electrodes, including gamma waves, alpha waves, and delta waves. Of course, it's one thing to detect waves. It's another to measure how close they are to human brain waves. For that, the team turned to an artificial intelligence system trained on the EEGs recorded from 39 premature infants born after 24 to 38 weeks of gestation. The AI thought the brain waves in the human mini-brains matched those in human babies at comparable stages of development. These activities were spontaneous and self-generated, just like in prenatal fetuses.
It's a good thing they're not being exposed to external stimuli that they can learn from … right?
You're so naive. Last month, mini-brains were sent to the International Space Station to test how they handle microgravity. Are they being readied to be sent on long-duration space flights where they develop as they travel? Muotri and his team are getting ready to grow the mini-brains larger than the current pea size by supplying them with more nutrients and oxygen and surrounding them with human blood vessels. At some point, Muotri believes they will face the inevitable development – consciousness. He seems so certain that he's hosting a conference in October of biologists and philosophers to discuss how to prove or disprove the presence of consciousness in a human mini-brain.
"As a scientist, I want to get closer and closer to the human brain. I want to do that because I see the good in it. I can help people with neurological conditions by giving them better treatments and better quality of life. But it's up to us to decide where the limit is."
How close is he? Will the meeting draw the line at a place he's already passed? Will other countries recognize and respect these limits? We can't even agree on when this occurs in actual human babies. Shouldn't we figure that out first?
Or are we too late?
Consider this food for YOUR brain.
Source: Mysterious Universe
Relativistic Speeds Could be Reached With 'Helical engine'
NASA engineer David Burns has developed a concept for a new drive capable of reaching distant solar systems.
Traversing the vast distances between stars is undoubtedly a major problem – even reaching our nearest neighbor with today's technology would take thousands of years.
But what if it was possible to travel such distances in a fraction of the time ?
Enter David Burns – a NASA engineer with a concept for a new type of propulsion system that can theoretically reach 99% of the speed of light without needing any sort of propellant.
Known as the 'helical engine', this exotic drive works by exploiting the change in mass that occurs at relativistic speeds as described in Einstein's special theory of relativity.
The idea has drawn comparisons to aerospace engineer Roger Shawyer's controversial EmDrive.
"The engine accelerates ions confined in a loop to moderate relativistic speeds, and then varies their velocity to make slight changes to their mass," Burns writes. "The engine then moves ions back and forth along the direction of travel to produce thrust."
"The engine has no moving parts other than ions traveling in a vacuum line, trapped inside electric and magnetic fields."
While the drive only exists on paper at the moment, the idea behind it is certainly interesting.
Whether it will actually work in practice however remains to be seen.
Source: Science Alert
Brain Size May Increase with Exercise, According to Study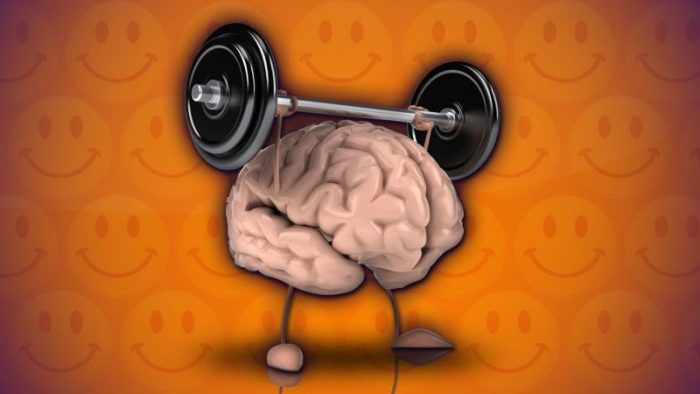 Aerobic exercise can improve memory function and maintain brain health as we age, a new Australian-led study has found.
In a first of its kind international collaboration, researchers from Australia's National Institute of Complementary Medicine at Western Sydney University and the Division of Psychology and Mental Health at the University of Manchester in the UK examined the effects of aerobic exercise on a region of the brain called the hippocampus, which is critical for memory and other brain functions.
Brain health decreases with age, with the average brain shrinking by approximately five per cent per decade after the age of 40.
Studies in mice and rats have consistently shown that physical exercise increases the size of the hippocampus but until now evidence in humans has been inconsistent.
The researchers systematically reviewed 14 clinical trials which examined the brain scans of 737 people before and after aerobic exercise programs or in control conditions.
The participants included a mix of healthy adults, people with mild cognitive impairment such as Alzheimer's and people with a clinical diagnosis of mental illness including depression and schizophrenia. Ages ranged from 24 to 76 years with an average age of 66.
The researchers examined effects of aerobic exercise, including stationary cycling, walking, and treadmill running. The length of the interventions ranged from three to 24 months with a range of 2-5 sessions per week.
Overall, the results – published in the journal NeuroImage – showed that, while exercise had no effect on total hippocampal volume, it did significantly increase the size of the left region of the hippocampus in humans.
Lead author, NICM postdoctoral research fellow, Joseph Firth said the study provides some of the most definitive evidence to date on the benefits of exercise for brain health.
"When you exercise you produce a chemical called brain-derived neurotrophic factor (BDNF), which may help to prevent age-related decline by reducing the deterioration of the brain," Mr. Firth said.
"Our data showed that, rather than actually increasing the size of the hippocampus per se, the main 'brain benefits' are due to aerobic exercise slowing down the deterioration in brain size. In other words, exercise can be seen as a maintenance program for the brain."
Mr. Firth said along with improving regular 'healthy' aging, the results have implications for the prevention of aging-related neurodegenerative disorders such as Alzheimer's and dementia – however further research is needed to establish this.
Interestingly, physical exercise is one of the very few 'proven' methods for maintaining brain size and functioning into older age.
The paper, "Effects of aerobic exercise on hippocampal volume in humans: a systematic review and meta-analysis" is available online here.
Watch the First Video of a Virus Growing in Real-Time
For the first time, researchers have captured the formation of individual viruses on camera in real-time — and the footage could yield new insights into how best to fight the bugs.
In a paper published recently in the journal Proceedings of the National Academy of Sciences, the team from Harvard's John A. Paulson School of Engineering and Applied Sciences details how it obtained the footage using a highly specialized microscope and a technique called "interferometric scattering microscopy."
"Our technique gives the first window into how viruses assemble," researcher Vinothan Manoharan said in a press release, "and reveals the kinetics and pathways in quantitative detail."
The team focused its study on the RNA virus, the most common type of virus on Earth and the kind responsible for the common cold, polio, and a host of other diseases.
The dark spots in the video are, in fact, soccer-ball type structures of hexagonal and pentagonal rings of proteins that encase the RNA virus. The resulting shell around the virus is called a "capsid."
According to Manoharan, the pattern in which these spots appear as the virus assembles is already uncovering clues as to how to fight some types of viruses.
"If nuclei form too quickly, complete capsids can't grow," he said in the press release. "That observation might give us some insights into how to derail the assembly of pathogenic viruses."