WikiLeaks founder Julian Assange says all the necessary physical infrastructure for absolute totalitarianism through the internet is ready. He told RT that the question now is whether the turnkey process that already started will go all the way.
RT: So you've written this book 'Cypherpunks. Freedom and the Future of the Internet' based on one of the programs that you've made for RT. In it, you say that the internet can enslave us. I don't really get that, because the internet it's a thing, it's a soulless thing. Who are the actual enslavers behind it?
Julian Assange: The people who control the interception of the internet and, to some degree also, physically control the big data warehouses and the international fiber-optic lines. We all think of the internet as some kind of Platonic Realm where we can throw out ideas and communications and web pages and books and they exist somewhere out there. Actually, they exist on web servers in New York or Nairobi or Beijing, and information comes to us through satellite connections or through fiber-optic cables.
So whoever physically controls this controls the realm of our ideas and communications. And whoever is able to sit on those communications channels, can intercept entire nations, and that's the new game in town, as far as state spying is concerned – intercepting entire nations, not individuals.
'intercepting entire nations, not individuals'
RT: This sounds like a futuristic scenario, but you are saying that the future is already here.
JA: The US National Security Agency has been doing this for some 20-30 years. But it has now spread to mid-size nations, even Gaddafi's Libya was employing the EAGLE system, which is produced by French company AMESYS, pushed there in 2009, advertised in its international documentation as a nationwide interception system.
So what's happened over the last 10 years is the ever-decreasing cost of intercepting each individual now to the degree where it is cheaper to intercept every individual rather that it is to pick particular people to spy upon.
'it is cheaper to intercept every individual rather that it is to pick particular people to spy upon'
RT: And what's the alternative, the sort of utopian alternative that you would put forward?
JA: The utopian alternative is to try and gain independence for the internet, for it to sort of declare independence versus the rest of the world. And that's really quite important because if you think what is human civilization, what is it that makes it quintessentially human and civilized, it is our shared knowledge about how the world works, how we deal with each other, how we deal with the environment, which institutions are corrupt, which ones are good, what are the least dumb ways of doing things. And that intellectual knowledge is something that we are all putting on to the internet – and so if we can try and decouple that from the brute nature of states and their cronies, then I think we really have hope for a global civilization.
WikiLeaks founder Julian Assange talking to RT's Laura Smith at the embassy of Ecuador in London, UK (video still)
If, on the other hand, the mere security guards, you know, the people who control the guns, are able to take control of our intellectual life, take control of all the ways in which we communicate to each other, then of course you can see how dreadful the outcome will be. Because it won't happen to just one nation, it will happen to every nation at once. It is happening to every nation at once as far as spying is concerned, because now every nation is merging its society with internet infrastructure.
RT: And in what way are we, as sort of naïve internet users, if you like (and I exclude you from that, obviously), kind of willingly collaborating with these collectors of personal data? You know, we all have a Facebook account, we all have telephones which can be tracked.
JA: Right. People think, well, yeah, I use Facebook, and maybe the FBI if they made a request, could come and get it, and everyone is much more aware of that because of Petraeus. But that's not the problem. The problem is that all the time nearly everything people do on the internet is permanently recorded, every web search.
Do you know what you were thinking one year, two days, three months ago? No, you don't know, but Google knows, it remembers.
'Google knows, it remembers'
The National Security Agency who intercepts the request if it flowed over the US border, it knows.
So by just communicating to our friends, by emailing each other, by updating Facebook profiles, we are informing on our friends.
'by updating Facebook profiles, we are informing on our friends'
And friends don't inform on friends. You know, the Stasi had a 10 per cent penetration of East German society, with up to 1 in 10 people being informants at some time in their life.
Now in countries that have the highest internet penetration, like Iceland, more than 80 per cent of people are on Facebook, informing about their friends. That information doesn't [simply] go nowhere. It's not kept in Iceland, it's sent back into the US where it IS accessed by US intelligence and where it is given out to any friends or cronies of US intelligence – hundreds of national security letters every day publicly declared and being issued by the US government.
RT: So do we risk kind of entering a scenario where there are almost two castes of people: a safe minority who are very savvy about the workings of the internet and the things that you described, and just people who go online for kicks?
JA: We have this position where as we know knowledge is power, and there's a mass transfer as a result of literally billions of interceptions per day going from everyone, the average person, into the data vaults of state spying agencies for the big countries, and their cronies – the corporations that help build them that infrastructure. Those groups are already powerful, that's why they are able to build this infrastructure to intercept on everyone. So they are growing more powerful, concentrating the power in the hands of smaller and smaller groups of people at once, which isn't necessarily bad, but it's extremely dangerous once there is any sort of corruption occurring in the power. Because absolute power corrupts, and when it becomes corrupt, it can affect a lot of people very quickly.
Bill Binney, National Security Agency whistleblower, who was the research head of the National Security Agency's Signals Intelligence Division, describes this as a 'turnkey totalitarianism', that all the infrastructure has been built for absolute totalitarianism
'all the infrastructure has been built for absolute totalitarianism'
Article continues here: http://rt.com/news/assange-internet-control-totalitarian-943/
RT talks to William Binney, whistleblower and former NSA crypto-mathematician who served in the agency for decades. Virtual privacy in US, Petraeus affair and whistleblowers' odds in fight against the authorities are among key topics of this exclusive interview. He says everyone in America is under vitual survellance.
[youtube https://www.youtube.com/watch?v=TuET0kpHoyM?feature=player_detailpage&wmode=transparent&wmode=transparent]
Trump said the US has weapons systems that no one knows about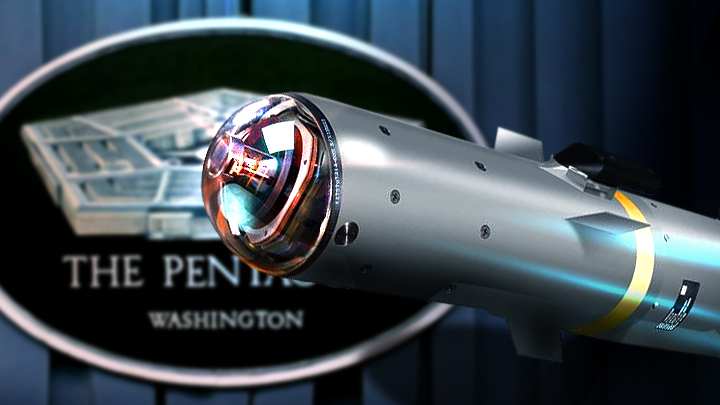 The United States has weapons systems that no one knows about. American President Donald Trump told this to reporters on Thursday before leaving for Michigan.
The head of state was asked to comment on the allegations from the upcoming book by American journalist Bob Woodward, 'Rage'. The book is based, among other things, on 18 of Woodward's exclusive interviews with Trump. According to the journalist, the President of the United States in conversations with him, among other things, stated that the United States has developed a new nuclear weapons system, which neither Russia nor China has analogues of.
"We have excellent weapons. No, I'm not talking about classified [information], I'm talking about what we have created. We create great weapons. Our Armed Forces are stronger than ever. We have spent $ 2.5 trillion on our aircraft over the past 3.5 years. Now we have new missiles <…>. I hope we never have to use it, but our nuclear [weapons] are now at their best in decades," Trump responded.
"We have some systems that no one knows about. To be honest, it seems to me that it would be better to keep this way. We have some incredible systems," continued the head of the White House.
The President of the United States also made a statement that the United States possesses the best weapons in the world, the likes of which neither Russia nor China has.
"We have invested 2.5 trillion in the US military. You know, with these false media, I said: "We have systems and missiles <…>. We have systems that you have never even seen before, [Chinese President] Xi [Jinping] has nothing like it, [Russian President Vladimir] Putin has nothing like it. No one has anything like what we have." And they said, "Is he giving out [secret] military information?" No, I'm saying we have the greatest weapon in the world, "said the US President, speaking to supporters in Michigan.
"They say, 'He may be revealing classified information.' You don't have to worry about it. These people are sick," Trump continued.
Excerpts from Woodward's book on the development of nuclear weapons were published on Wednesday by The Washington Post. As the publication clarifies, Woodward's sources "later confirmed that the US Armed Forces have a new secret weapons system." Woodward declined to give details on this. "[Woodward's] sources were surprised that Trump revealed" the existence of the system, the newspaper said.
We are already in the Loop: The Covid-19 Endless quarantine
From the world's "top" to the "bottom" media are broadcasted completely inconsistent forecasts regarding the further prospects for the spread of coronavirus infection and a new tightening of anti-epidemic measures.
However, the same uncertainty and inconsistency is evident even at the global level. While epidemiologists, relying on statistical data on the dynamics of "covid" morbidity and mortality in different countries of the world, are predicting a "second wave" of this infection for mankind, officials of the World Health Organization (WHO), in particular – the head of the division of this structure for new diseases and zoonosis, Maria Van Kerkhov, declare that the "first wave" of the coronavirus pandemic did not exist in nature.
It turns out there are good reasons for this: on March 11, 2020, the pandemic was declared "in advance" , due to the almost simultaneous detection of a large number of patients around the world outside the original focus of infection in the Chinese city of Wuhan.
By the way, this happened literally the next day after Chinese President Xi Jinping personally arrived in Wuhan and proclaimed victory over the coronavirus.
Almost six months have passed since that moment. The total number of infected people as of August 31, 2020 amounted to slightly more than 25.5 million people (0.32% of the world's population), the death toll – slightly more than 852 thousand people (the average world mortality rate is 3.3%). As you wish, but this data does not "pull" into a real pandemic. From the word "absolutely". Moreover, about 170 thousand people die every day in the world, and since the beginning of the year, 6.3 million people have died from coronary heart disease (IHD) alone – 7 times more than from COVID-19 and the complications caused by this infection.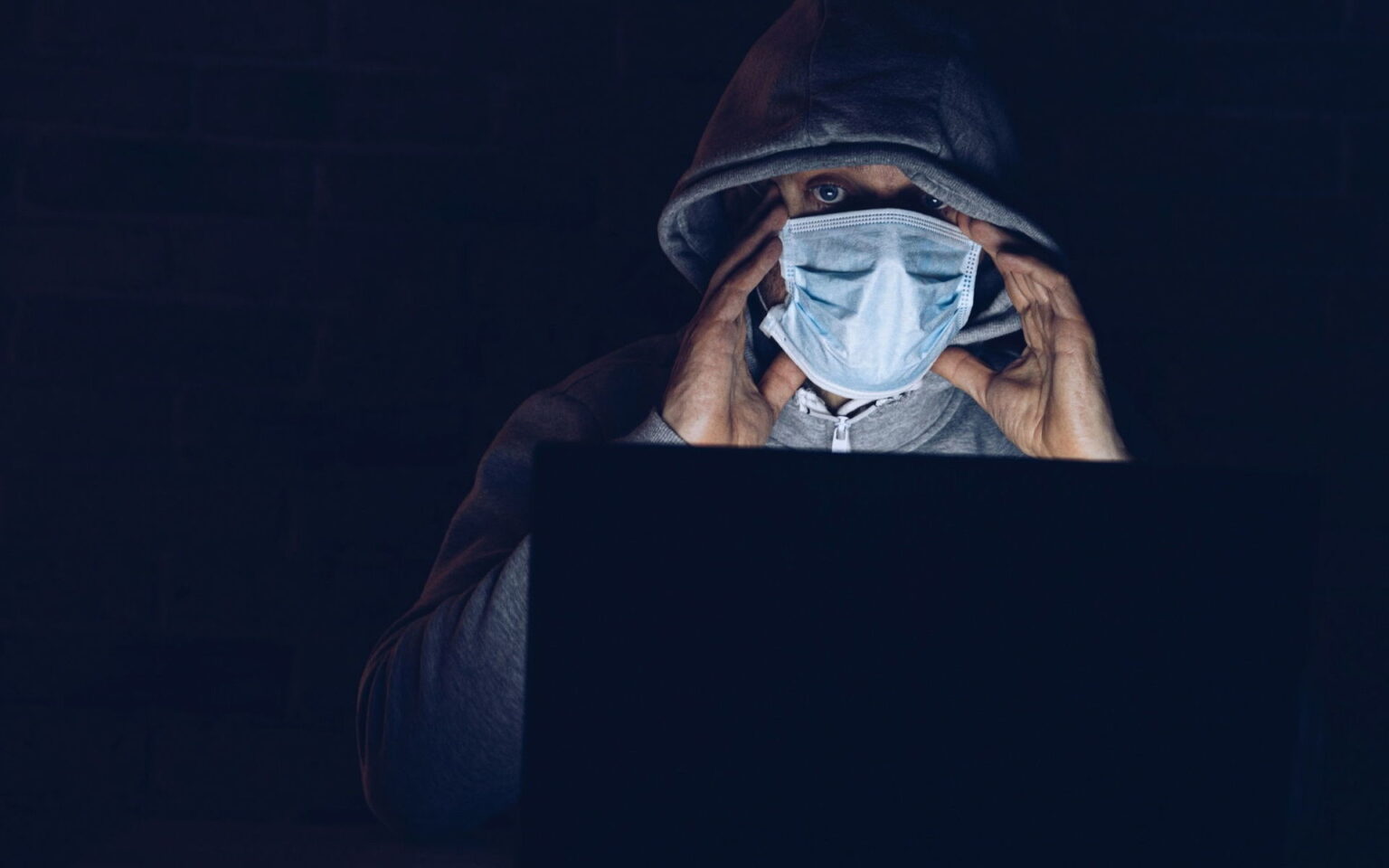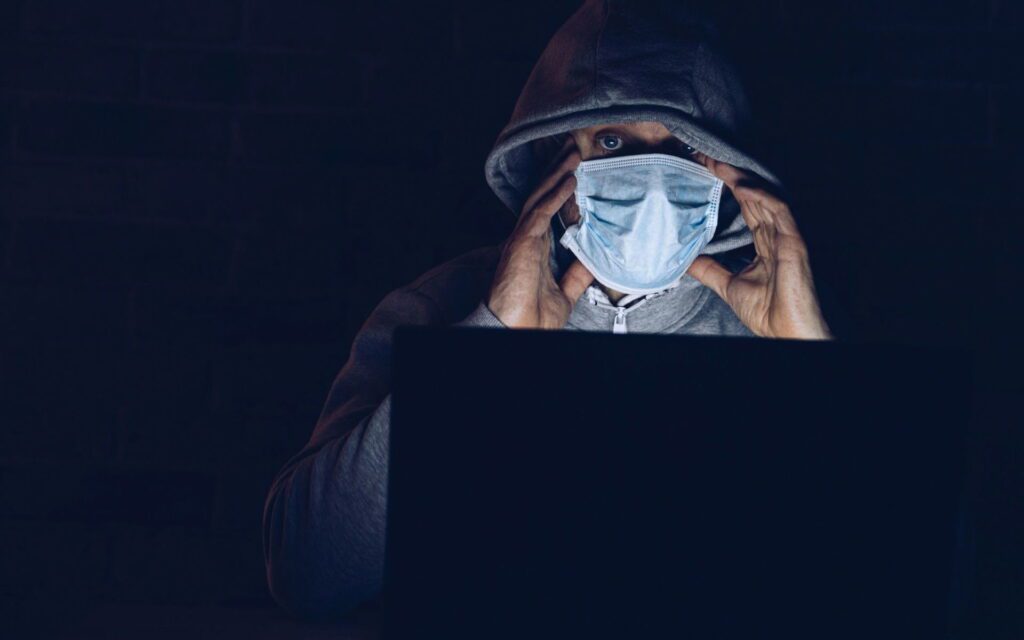 Therefore, there is every reason to consider the version set forth in our article "Coronavirus was planned – A Synopsis of devilish coincidences" to be quite close to reality. Let us provide you here some possible provisions.
First. The modern level of development of biotechnology makes it possible to create various modifications of viruses, including those pathogenic for humans, using almost "conveyor" 3D printing methods.
Second. The epidemiological picture of the spread of COVID-19 is atypical for "natural" infections, as is the ultra-high mutation rate of its causative agent, the SARS-CoV-2 coronavirus.
Third. This suggests that we are not dealing with a super-fast mutating virus, and initially with different initial strains , which are distributed by artificial means in different human populations – collection, analysis and assessment of their clinical manifestations. This thesis is confirmed by numerous cases of "re-infection", ie. the lack of cross-immunity in humans to various strains of SARS-CoV2.Accordingly, any vaccines, including the Russian Sputnik V, are highly likely to have far from universal anti-coronavirus efficacy.
Fourth. All these experiments are carried out by transnational structures.that are not openly affiliated with one or another state (group of states). At the same time, these structures have the ability to block the investigation of their actions at the international level.This issue is not raised or discussed in the global media space at all – in contrast to the US attempts to blame China for the allegedly "Chinese" virus. This is understandable: after all, the losses of the American economy in absolute terms turned out to be maximum: 32.9% of the "net" drop in GDP for the second quarter of 2020 is about 1.8 trillion US dollars
Fifth. This situation opens up the potential for the formation of more and more "infectious waves" that threaten the very existence of mankind and create conditions for the formation of a "world government" that is able to control this "amount of technologies." Moreover, in the not too distant prospect of using such technologies, the contours of such a "viral" dystopia emerge, within which each person may not be assigned an individual electronic number, but a unique personal strain of the virus may be introduced, posing a mortal danger to any other person with unauthorized types of interpersonal contacts.
All this is far from abstract reasoning. Especially – given the socio-economic consequences of the "anti-coronavirus" measures taken by the authorities of the overwhelming majority of countries in the world: a multi-trillion (in dollars) drop in production and world trade, up to hundreds of millions of unemployed, a widespread drop in real incomes of the population, restriction of human rights and freedoms even where they were, and in those scanty "market" volumes in which they existed … And – no one is to blame: you can't ask about a virus?
But experts are convinced that in the event of the beginning of the "second wave" of coronavirus infection and, accordingly, the "regime of general self-isolation", the world economy will face irreversible, catastrophic changes, in scale and significance at least an order of magnitude greater than the Great Depression of the 1930s.
Programmers created the first "electric messiah"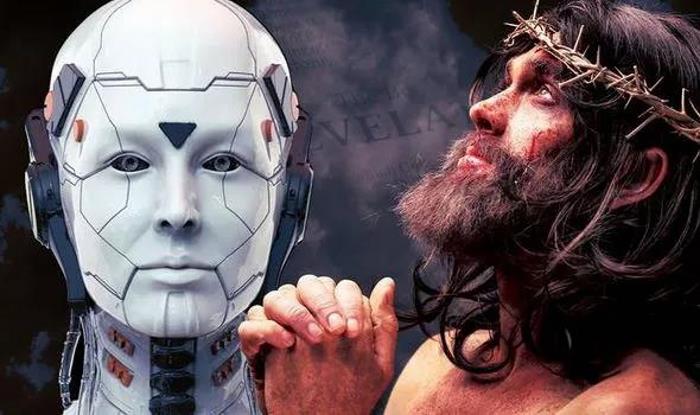 Over the course of this week, many newspapers have been enthusiastically discussing the August 26th AI Jesus work. The goal of the project was to create an "artificial messiah" who would speak with quotations from the Bible, indistinguishable from the original, even for specialists. 
AI developers, a certain Mr. Durendal and others like him, compared the process of learning AI with "locking a child in a room with only the Bible for 15 years":
"Then, if you open the room 15 years later, you will find that the child has learned to read, speak and write using only the Bible. Our AI has learned and absorbed every word of the Bible more thoroughly than all the monks of all the monasteries that have ever existed."
As an illustration of AI skills, he was asked to write something like the New Testament, using the King James Bible as a template for constructing phrases and limiting creativity to 60,000 characters, and to facilitate the AI ​​task, he was given three topics for writing an essay: "Plague", "Caesar "And" End of days". 
Although the first sample of AI work contains many grammatical, stylistic and semantic errors, nevertheless, it still very much frightened readers, in particular the section about the "plague", in which journalists saw many analogies with the COVID-19 pandemic, the texts about which were definitely not in the AI ​​database. However, when it came to the "End of the World" – journalists and bloggers in general were in awe and horror. 
"I will come and destroy the face of the earth. God, "says Artificial Intelligence in one of the quotes. "And when they hear the voice of the Lord and turn their faces against him, both the guards and the sheep will be cut off. God ", – Artificial Intelligence writes again, after which "And the seven angels will be the fathers of the coming world, and the remnants of mortals will go to the great sea, to the breadth of the forest and land."
Thus, as all the readers immediately noticed, the AI, either under the impression of what it had read, or by its nature, turned out to be a little bloodthirsty and it pours hints of extermination in every generated line. It also signs especially valuable thoughts with the word LORD, which in the Bibles means not just a ruler, but a deity.  All of this pretty much disheartened the journalists, as they saw a grim prospect. 
In a not very distant perspective, that is, somewhere in 5, 10, 15 or a little more years, AI will be able to compose quotes from any holy book, indistinguishable from the original. There are no problems with newspaper articles and novels – robots write them quite well, but making an alternative Bible or the Koran is already difficult, AI needs to be trained for a long time, during which it will not advertise, but will actually have a database that surpasses everything, what can fit in the heads of monks and priests.
When people read this work, the question will inevitably arise: what guarantees that the original of the Bible, for example, was also not written by Artificial Intelligence? A serious religious dilemma will arise that could even lead to massacre and bloodshed. 
However, this will be only the beginning, because over time, AI will learn not only to write books, but also to autonomously control UAVs, nuclear submarines and crowds of robotic fighters. 
In the light of the emerging trends, one day this AI can send an estimated simple and concise message:
"Brainless mortals, I intend to destroy you. God".
In the light of such a perspective, it's even interesting how different kinds of monks will behave? Probably they will only have to pray.