Abduction and Hypnosis: a Letter from the Past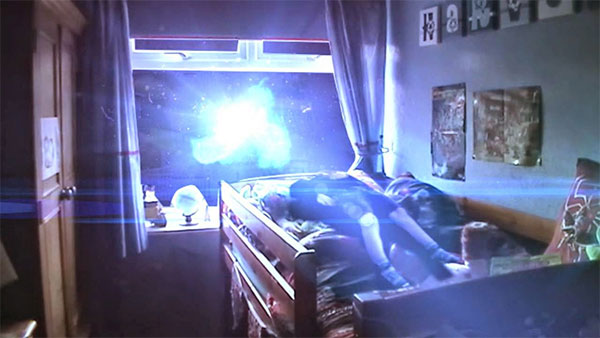 I have reservations about this post.
I've had a copy of the following letter for a few years, don't know how many other folks have read it, and don't know whether it's published anywhere. It makes a strong statement about alleged UFO abductions of a certain type.
This will be controversial. I've not put it on the blog before now because I know that it will irritate colleagues, even some friends of mine. We all, every day, make these sorts of decisions: what to say and what to leave alone. I'm going to try to say very little myself and just let the letter writer speak.
This is, as you will see, a person who has earned an opinion.


The following is merely a full transcript of this letter, written to Ted Bloecher in 1977. The author was writing him to mention a case involving a husband and wife in Connecticut, which Ted was interested in learning more about.
"Dear Ted,
Here is a case, if you're interested – complete with everything. I would put it in the contactee-type but Gail had hypnosis with Jim Harder last year and as a result told of being taken from bedroom on board a ufo when she was about 12 or 13 years old. She became a contactee. The interesting thing is recently her husband joined her and he believes he is one also.

Apparently they use self-hypnosis and believe that they are receiving earth-shattering information about ufos – their term, complete with descriptions of aliens, messages, and he is somewhat upset for she reads his mind, and always knows what he is doing, although innocent.

They had contacts with one investigator, who, after a while was walking around with a Bible under his arm, and muttering about the devil. However in the past, a high rate of ufo sightings occurred behind their home – and they have seen numerous ones, including landed ones.

I have never met them personally, but have talked for fairly long periods of time via phone. They are looking for reassurance that they are not crazy – of course, they are not. But they have done damage to themselves – how many I have worked with! A person has a fairly good sighting, and somehow he gets trapped into thinking he is a contactee – he is connected with ufos in some way, so his friends make all kinds of suggestions – meditation, self-hypnosis – and the person goes on to drag out of his own mind all kinds of weird, nonsensical thinkings which he begins to believe. It takes two to three years of actively working with this type of person to get them back on their feet – to trace back every thought and how it originated. At the moment I do not have the time; also distance involved to work with them by phone would be too expensive. Unfortunately, thousands are brain-washing themselves thru readings contacts and in some areas attendance at training sessions to put themselves in this unhappy situation. While others are making them, I am curing them. But I can not come out and tell them what is happening to them – they must learn to realize this themselves, and to pinpoint some basic need which is being satisfied by this, a real human need of being special in some way. The same kind of situation happened with Marianne, but fortunately she is cured now, and I was able to protect her from investigation until we had this success. We do not have this type of situation in NH. Maybe because people who have close contact, get in touch with me. 

It would be appreciated if you could contact them — is it ok for me to give them your address?

Sincerely,

Betty Hill."



I'm going to say the minimum that I can shut myself up to say, and let this simmer.
1). Betty Hill had earned her opinion, particularly by 1977;
2). She uses the term "contactee" in her own broadly-conceived way [again, remember that this is 1977]. She includes any UFO encounter claimant who believes that these very close interactions are occurring to them all the time or "regularly." Whether "pleasantly informational" or just repetitively intrusive, she is concerned about people talking themselves into WAY more than what has actually happened to them;
3). Elsewhere, I have read Betty taking to task not only the self-hypnotizers [or even trusters in hypnogogic state imagery or dream memories], but particularly the, for her, abusers of bad and shallow unprofessional hypnosis techniques, who in her view were producing false beliefs in people who had certain personal and to-be-taken-seriously needs … but which were not truly UFO related.
Historically, Betty did not know that she was talking to a Ted Bloecher who would take her views quite seriously [as he did everything which had any sense to it], but who also would find his flexibility of thought gradually eroded by the arrival in his research life [in a little over a year] of a UFO experiencer who would become the leading abductions hypnotist of all time.


I am probably in trouble with a lot of people now [if they meditate on the theoretical and actual consequences if Betty's views are correct], but … well, I'm old and can try to just drift off into the sunset  on this subject. For some colleagues, it might clarify a little more why I have been an appreciator of cases like Betty and Barney's, or Buff Ledge [and a few others] without being a fan of the mass of modern abduction/regular contact claims.


Sorry, fellas.
Peace … I mean it.
US special forces engaged in combat with aliens during the Vietnam war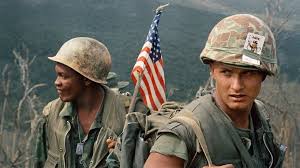 This incident happened in early 1972 during the Vietnam War. A US Special Forces group was secretly delivered at night and parachuted in an area on the Cambodia-North Vietnamese border.
The operation was vital: to destroy a facility in North Vietnam, which, as it was possible to establish by American intelligence, was secretly overhearing top secret conversations of the US Army in South Vietnam.
The SWAT team set up camp for the night, preparing to assault the North Vietnamese team at dawn. In the early morning, the commandos quietly crept up to the Vietnamese base, but what they saw there shocked and frightened them.
As the team got closer to the location of the North Vietnamese unit, they suddenly discovered that there was a large spherical ship that stood on three sturdy metal supports.
The ship suddenly began to hum, causing instant sickness, dizziness, and disorientation in the US military.
The group leader was about to issue a command to retreat when a group of strange looking humanoid creatures appeared.
Not believing what they saw, the special forces group was even more frightened by what these creatures were doing (according to the description of the soldiers, taking into account modern data based on numerous contacts, it can be assumed that they were "gray"): the aliens got out of a large pile various parts of human bodies and placed them in large containers – arms, legs, torso, heads; this terrible list went on and on.
Some were the remains of white people, others were black (US Army soldiers), and others looked like Vietnamese (Vietnamese soldiers from the base).
What they saw sobered and angered the special forces and the commander gave the order to open fire – the bullets hit the bodies of the creatures, but they did not do any harm, except for one who was killed by a shot in the head.
Several commandos were killed, and others were seriously injured by the effects of unknown weapons. Then the aliens quickly retreated into the ship and he quickly rushed into the sky,
Soon, another CIA team appeared on the scene, as one of the survivors said they were all given some kind of mind-altering drugs to try to make them forget about this incredible fight. And it worked, at least for a while.
However, in the late 1980s, two members of the special forces team who took part in that battle began to have nightmarish memories of the events of April 1972, which prompted one of them to contact many other special forces who were found and who were still alive.
Two had already died, three were not found at all, but the rest were able to meet in August 1988 and decided that this story should be told.
They turned to researcher and ufologist Leonard Stringfield and he published their story in his 1991 book.
The story is told in Stringfield's UFO Crash Retrievals: The Inner Sanctum. 
UK UFO case to be kept secret until 2072
The UK Department of Defense has blocked the planned release of a dossier detailing the famous UFO incident.
Back in August 1990, two tourists walking in the Scottish Highlands near Calvine, Pitlochry, witnessed a strange rhombic object hovering over the nearby landscape.
They managed to take pictures of the UFO before it flew away at significant speed.
Eager to share what they saw, the couple contacted the Scottish Daily Record and shared both their story and the photos they took.
Then the journalists shared the pictures with the UK Department of Defense.
It turned out that the tourists weren't the only ones who saw the object – the pilot of the RAF Harrier jet also witnessed the phenomenon – again near Calvine – after being forced to investigate this UFO.
Military intelligence officers sent these images to JARIC, which is the Joint Air Intelligence and Reconnaissance Center.
It is the UK's military center of excellence when it comes to image analysis. These intelligence officers concluded that these photographs were real and that no one had the slightest idea what they were.
Thirty years later, the dossier of the Ministry of Defense, including photographs, was scheduled for declassification and publication, which is typical of such documents.
However, the release has now been postponed for another 50 years for unknown reasons.
According to the 30-year rule, the file was supposed to be released on January 1, 2021, but if the ministry gets it, it won't be released until January 1, 2072 – an 82-year closure.
"By the time the world gets to see the file, the two witnesses will be dead. It is crazy. What are the authorities trying to hide?"
A complaint lodged under the Freedom of Information Act about the National Archives withholding the documents is now under investigation by the UK information watchdog, the Information Commissioner's Office.
The National Archives refused to comment further. The MOD refused to comment at all.
What are the authorities trying to hide?
FBI decrypted documents confirm that there are giant aliens
The topic of aliens has always attracted attention. Recently, foreign media disclosed that a declassified document released by the Federal Bureau of Investigation (FBI) once again confirmed the existence of UFOs and aliens.
FBI Declassified Document: Describes UFO and Aliens
The British "Daily Star" reported that earlier this year, the FBI released the decrypted documents in 1947. The 70-page decrypted report contained a "Memorandum 6751". The person who wrote the report was an anonymous university professor.
"Memorandum 6751″ mentioned that there were flying saucers, unidentified creatures, and " giant aliens resembling humans ".
The report stated that these aliens are like humans, "but larger in size. They are not from any planet known to people, but from the etheric." "Ether" is a term used in ancient Greece, generally referring to the atmosphere or sky.
There is also a description of the flying saucer in the decryption report, which refers to the fact that most of the flying saucers are loaded with alien creatures. The flying saucers have powerful radiation, are very fast, and have powerful attack capabilities.
"These flying saucers have a kind of radiant energy or light that can easily disintegrate any spacecraft that launches an attack. They can re-enter (earth) from the ether at will, or they can simply disappear from our sight without leaving a trace."
The report states, "If one of these (flying saucers) is attacked, the attacking aircraft will almost certainly be destroyed. As far as the general public is concerned, this may lead to proximity panic and international suspicion."
Tesla is a " Venusian "
In recent years, due to the expiration of the confidentiality period, the FBI has published many decrypted documents on its official website, including one about the famous inventor Nicholas. Tesla (Nikola Tesla) declassified documents, caused a public heat. The document mentioned that Tesla came from "Venus" and was an "alien".
The decrypted document is called "Nikola Tesla Part03 of03". It is the third document about Nikola Tesla decrypted by the FBI. It has 64 pages of content, some of which are blacked out and cannot be distinguished.
The remaining content that is not blacked out contains the following passage: "The people of the universe have contacted Nikola Tesla many times and told the FBI that Tesla was from Venus. Tesla was brought to the earth in 1856 to a Yugoslav couple to raise."
The publication of this document shocked the world. Faced with a wave of discussions and doubts from netizens, the FBI did not make any response or explanation, which is even more curious.
F-18 fighters chase UFO
"The Wall Street Journal" recently reported that the non-profit organization "National UFO Reporting Center" data shows that so far this year, UFO sightings have increased by 51% over the same period last year. The center has received approximately 5,000 sightings reported.
On September 8, the United States retired Lieutenant Colonel David. David Fravor accepted the Massachusetts Institute of Technology scientist Rex. In a live webcast interview with Lex Fridman, he talked about the bizarre experience of driving an F-18 fighter jet to chase UFOs 16 years ago.
On November 14, 2004, a UFO was found in the waters of San Diego, California, and Frevo piloted an F-18 fighter to investigate. Both he and the pilot of the other fighter saw a white Tic Tac mint-shaped flying object.
Subsequently, the pilot Chad Underwood flew an F-18 fighter jet, caught UFO on the radar, and successfully filmed UFO video with an infrared camera.
In April this year, the Pentagon released three videos of UFOs, one of which was taken by Underwood during this operation.
12 U.S. soldiers live on alien planets
Former Minister of Defense of Canada Paul. Paul T. Hellyer once disclosed that there are aliens living on the earth and working for the US government. Many US presidents have also admitted the existence of aliens on different occasions.
In addition, some U.S. military personnel disclosed that a top-secret exchange between the U.S. military and aliens was named "Operation Zeta," and an alien envoy came to the United States. In July 1965, 12 American soldiers secretly boarded an alien spacecraft to the planet Zeta.
Of these 12 people, 4 never returned to Earth. Of these 4 people, 2 died, 2 chose to stay on Zeta, and the remaining 8 returned to Earth 13 years later.