Aaron Swartz dead; was this brilliant internet revolutionary 'taken out?'
Adding to the list of mysterious deaths that have happened over the last few days, internet visionary and brilliant internet activist Aaron Swartz was found dead yesterday. Swartz, only 26 years old, was the co-founder of Reddit.com, the co-creator of RSS technology, and the key activist who achieved a stunning defeat of the freedom-crushing SOPA / PIPA bills in the U.S. Congress.
Swartz was found dead yesterday, and the official story is that he committed suicide. But Swartz himself would have wanted us to question the official story and dig deeper.
After all, his own website, Demand Progress, questions the "PROTECT-IP" act, the insanity of George Bush's Patriot Act, the censorship of free speech by Facebook, the financial scams of Goldman Sachs, the internet kill switch and much more.
He even questioned the TSA's naked body scanners, just like I have here at Natural News.
In fact, when I look at Aaron Swartz, I see him as the next generation of American activists who we all desperately need: energized, intelligent, freedom-loving critical thinkers who spread truth and beat back tyranny and oppression at every opportunity. It's quite clear that had Swartz not been assassinated (er, I mean "suicided"), he would have gone on to be a game changer for freedom in our world.
Swartz fully understood the power of setting information free, and this is exactly the opposite of what the corporate-government-industrial-complex wants, which is the monopolization and centralization of power.
Like all truth-tellers, Swartz was branded an enemy by the system. For the act of downloading thousands of academic articles from MIT (yes, academic papers), he was hounded by the FBI, arrested and charged with crimes that could have earned him up to 50 years in prison.
From the charges that were leveled against him for the relatively mild offense of downloading academic papers, it's very clear that somebody powerful was out to destroy him.
Apparently they did just that.
Who benefits from the death of Aaron Swartz?
Who benefits? Hollywood and all its tyrannical copyright-pushing maniacs who want to criminalize anyone who downloads a movie off the internet.
The MPAA, in other words. That's the Motion Picture Association of America. Former U.S. Senator Christopher Dodd is the key lobbyist representing the MPAA. He's now the chairperson and CEO of the MPAA, which has a long history of operating much like a mafia organization in its use of threats and mafia-style intimidation tactics.
In fact, if the MPAA joined with the RIAA (recording industry association), it would create the MAFIAA, jokes one website. See also http://www.MafiaaFire.com
Would this mafia pay good money to have Aaron Swartz killed? (Are you kidding me? Do I even have to answer this question?)
The official explanation is that Swartz "hanged himself" with a rope in his own apartment. I'm certain that sooner or later additional information will come out about how he also knocked out his own teeth and beat himself badly before hanging himself, because that's the way these "suicides" of activists usually turn out.
Swartz's death is just one of many mysterious deaths that have recently taken place. Just a few days ago, a celebrated rifle manufacturer named John Noveske was killed in a mysterious car crash — not long after posting details of all the school shooters who were taking psychiatric drugs.
Another prominent internet technology pioneer committed "suicide" just over a year ago. Ilya Zhitomirskiy co-created Diaspora, the so-called 'Facebook-killer' technology that created a free, decentralized technology system that posed a severe threat to the data-mining monopoly of Facebook.
It has also been reported and confirmed that radio host Alex Jones was stalked by gun-toting goons while in New York to appear on CNN. They tried to force him into some sort of altercation, but he escaped by hailing a cab and fleeing the area.
The next day, CNN guests announced live on the air that Piers Morgan should shoot Alex Jones with an AR-15, and they even threatened Alex's children with a thinly-veiled comment about "I hope his children don't die."
Furthermore, another person I know who is a powerful activist for truth and freedom was very nearly killed yesterday in what looks like a planned automobile accident. He doesn't yet wish to release his name or any further details, but from what he described to me, he was just "inches" away from being turned into roadkill.
As these mysterious deaths start to add up, intelligent people are asking questions: Is this part of a deliberate assassination campaign to take out top activists who question the government?
It's not an unreasonable question given our current political climate and the existence of Obama's secret kill list. Even Ron Paul has openly asked the question of who is on Obama's kill list.
For the record, no one has attempted to kill me in at least the last 18 months. I am not aware of any threats against me, and I haven't noticed anyone following me or stalking me.
But just for the record, in case something happens to me, I am NOT suicidal or depressed or unhappy with life. I'm thrilled to be alive, thrilled to keep moving humanity forward, and thrilled to be part of what can only be called a mass awakening of spiritual freedom in our world.
I'm not taking any medications whatsoever (and haven't for decades), I do not drink alcohol, I do not use ANY recreational drugs whatsoever, I don't visit prostitutes and I'm not in any way a violent person. In fact, I can't even stand the thought of shooting animals (which is why I don't hunt). I actually avoid stepping on ants!
I don't drive at fast speeds on the highway, I don't engage in dangerous hobbies like skydiving, and I'm actually very safety-minded about everything I do.
While I take precautions to protect myself from bad people, I'm obviously not going to detail those on the internet. All I can say is that if someone comes to kill me, they'd better be ready to take some casualties in the process.
I very much doubt people like Aaron Swartz knew much about self defense. He probably didn't even own a gun. But this is a lesson all activists need to take to heart right now: Get armed. Go get trained in basic self defense. Start moving through your environments (cities, streets, parking lots, apartment buildings, etc.) with more of a "tactical" mindset.
Be aware of your surroundings. Stop using credit cards as they instantly reveal your physical location. Turn off your cell phones and remove their batteries whenever possible.
If you don't learn to live a lot like a fugitive, you too might soon be "suicided" as part of what appears to be a national purge of the very best humanity has to offer.
[youtube https://www.youtube.com/watch?v=CzNXDdjtXQI]
Meet Susan: how working remotely will change us in the future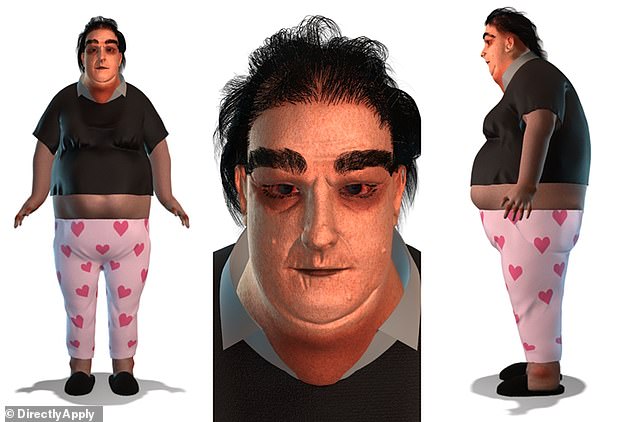 The Covid-19 pandemic has seriously affected the labor market. Employers transferred employees to a remote mode of operation, scientists are trying to understand how the new conditions will affect us and what will happen if we keep them.
Some large companies are already thinking about closing their offices and points of sale in favor of working through the Internet, and Twitter invited all employees to stay on the remote forever.
According to a study conducted by IWG (International Workplace Group) , before the pandemic, 80% of respondents would prefer a job with more flexible working conditions. In April of this year, commercial property provider Cresa presented its study, which showed that 29% of people who switched to remote work feel less productive than in the office, despite the control of their bosses.
At the same time, some companies noted that the hybrid mode of operation (combining an office and a remote office) seems to them effective, and they are going to use it further. But such a schedule can affect people's health. The DirectlyApply job search platform has shown what consequences await the "remote" workers if they do not change their daily habits.
Its creators invited a group of clinical psychologists and fitness experts to study how udalenka affects a person physically and psychologically. Experts explained what changes will occur with this mode of operation after 25 years. As a result, Susan appeared – a model of a typical remote employee of the future, on which they analyze in detail all the negative consequences.
50% of people around the world work outside the office for approximately 2.5 days
So, a constant presence in front of the monitor will cause "computer vision syndrome", in which the eyes become dry and sore, and vision – blurred. In addition, red spots will begin to appear on the squirrels, and large bruises under the eyes.
Lack of physical activity and sitting in the wrong position will lead to curvature of the spine, back and neck pain, obesity and a tech neck (the effect of constantly looking at mobile devices and tablets): the skin will sag around the neck, and a second chin will appear. From constant work on the keyboard, the hands are deformed. A lack of vitamin D will cause hair loss, the skin will turn pale, dull and wrinkle.
Finally, a person working remotely will be constantly under stress, which will cause a mode of work and lack of personal contacts. From this, in turn, blood pressure rises, and the state of health worsens even more.
To preserve it, the authors of the study advise to adhere to several rules. It is important to maintain a constant mode of work, regularly perform physical exercises and from time to time go out to recover after a day spent at the computer. Psychologist Rachel Allan notes:
"Adhering to one lifestyle and level of productivity is necessary to maintain emotional health when working remotely. Routine gives us the opportunity to manage our time and maintain our attention. Think about how you want to manage your time and what will work best in the wider context of your life."
One of the main problems that we encounter when working remotely is the lack of direct contact with people. Staying alone for long periods can increase the level of the stress hormone cortisol. Dr. Allan believes that "some of our most important professional relationships come from informal conversations and unstructured moments that organically arise in the physical workplace." According to her, "remote work may require us to consciously create opportunities for informal communication with colleagues."
1947 film predicts smartphones and other modern technology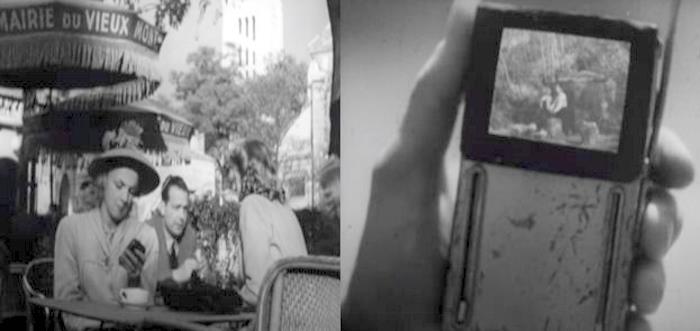 Inspired by Barjavel's essay, a 70-year-old documentary offers the evolution of portable pocket television as well as a way people interact with objects. Today, parallels are drawn between the objects, like smartphones described in a short documentary.
Anne-Katrin Weber, television historian at Lausanne University, said:
People using miniature television devices in public places; professional meetings held by telephones with a picture; cars equipped with television screens; shops that advertise their products on television: these topics are from the 1947 short film Television: Oeil de Demain. Produced and directed by Raymond-Millet.
The film combines documentary and science fiction sequences, while also offering a television image in post-war France, as well as creative speculation about future developments.
While Raymond-Millet's work is almost forgotten today, his film received a standing ovation for "predicting our present" and although the small portable devices used in the film have long retractable antennas that resemble the first cell phones, it shows that 70 years ago smartphones already existed. In fact, they mirror today's smartphones that are in the pockets of almost every person.
At the end of the film, the audience is transferred to the bedroom, where the man is having trouble sleeping. He seems to be "invoking" the hologram of a dancing woman who appears on the bed and looks at her while his wife is sleeping.
The film outline about upcoming television shows, really look like a fairly accurate forecast of modern digital media in terms of flexibility and hybridity of media technologies and their various forms of consumption.
The time when US wanted to detonate a nuclear bomb on the moon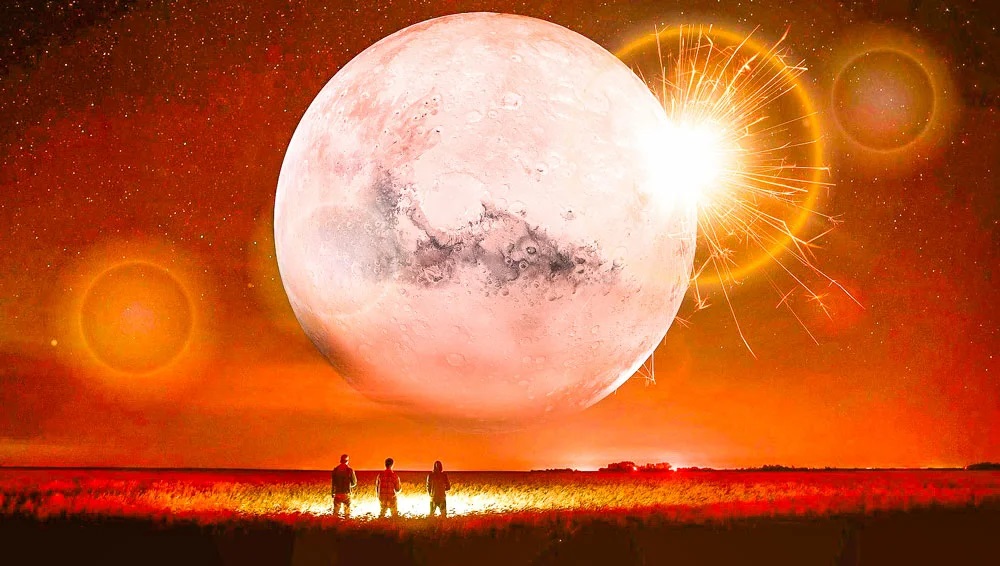 In the United States during the Cold War, there was a plan to explode a nuclear bomb on the moon as a "demonstration of dominance" before the Soviet Union. New details of the secret mission are revealed in a recently published book.
Photo: nasa.gov
The secret mission, codenamed Project A119, was conceived at the dawn of the space race between the United States and the Soviet Union in the US Air Force Division, located at the Kirtland Air Base in New Mexico.
A report written in June 1959, entitled A Study of Lunar Research Flights, outlines plans for an atomic bomb exploded on the Moon's "terminator," the region between the Sun-lit portion of the surface and the darker portion of our planet's natural satellite.
The explosion would probably be visible to the naked eye from the Earth, because the military planned to add sodium to the bomb, which was supposed to glow during the explosion.
A nuclear explosion on the lunar surface was certainly "one of the stupidest things the government could do," says John Greenwald, Jr., author of Secrets from the Vault.
According to the Daily Mail, a recently published book details some of the most surrealistic offers in history.
John Greenwald has been interested in the secrets of the US government since he was 15 and has filed more than 3,000 requests for freedom of information. He oversees The Black Vault's online repository, which has collected about 2.1 million pages of previously classified documents related to UFOs, mysterious murders and other mysterious phenomena.
According to Greenwald, the US Air Force was developing a lunar project to "show US dominance in space over the Soviet Union and, ultimately, over the whole world."
The plan, of course, has never been implemented – perhaps because of a potential "unprecedented scientific disaster," as one declassified document says.
The existence of this scheme was first discovered in 1999 in the biography of the world famous astronomer Carl Sagan, who died in 1996. Sagan was hired to work with him in Chicago by Dr. Leonard Raiffel, a physicist who was studying the possibility of creating a lunar nuclear bomb.
Leonard Raiffel (he died in 2017 at the age of 89) in an interview in 2000 claimed that the bomb would be as big as the bomb dropped on Hiroshima.
"It was clear that the main purpose of the proposed detonation was a PR act and a demonstration of sole domination," the scientist told The Observer. – The Air Force wanted the mushroom cloud to be so large that it could be seen on Earth. The United States lagged behind in the space race."
Photo: nasa.gov
In 1958, Raiffel was approached by senior US Air Force officers who asked him to "expedite" a project to study the visibility and consequences of a nuclear explosion on the moon.
According to the scientist, he made it clear that as a result, the pristine lunar environment will be destroyed, and this will be a huge damage, "but the US Air Force was mainly concerned about how a nuclear explosion would be perceived on Earth."
"If the project were made public, there would be protests," Raiffel said.
Greenwald's book also explores the 1959 Army project on building a military base on the moon, code-named Project Horizon. The aim of the project was to create a permanent lunar colony for 10-20 people by the end of 1966. To get equipment there, it was projected to require an average of 5.3 Saturn rocket launches per month from August 1964 to November 1966.
In the entire history of the American space program, only 19 Saturns were launched.
"Military power based on the moon will be a strong deterrent to war because of the extreme difficulty, from the enemy's point of view, of eliminating our ability to strike back," the project suggested.
In a 1959 memorandum, US Army Research and Development Head Lieutenant Arthur Trudeau argued that if the United States created a permanent base on the moon, the prestige and psychological advantage for the American nation would be invaluable in confronting the Soviets.
The report indicated that creating an outpost of 12 people and maintaining it in working condition over the course of the year would cost more than $ 6 billion (which is equivalent to more than $ 53 billion in modern money).