An elderly Indian woman Kumar Nayak was born with the polydactylya mutation. A woman has 19 fingers on her feet and 12 on her hands.
Because of this anomaly, Kumar's legs are very wide and resemble those of an elephant. She does not leave her house because she has difficulty walking and also because the other residents of the village are very scared of her appearance.
Kumar lives in Ganjam District. It is really difficult for her to walk, but sometimes she has to leave her house. As she walks out the door, people start pointing her finger at her and calling her offensive epithets. She is most commonly called "witch".
Among her neighbors, only one person is not hostile to Kumar and understands her problem. He says he is very sorry for her.
Kumar Nayak and her family live very poorly. She never had the money to go to the hospital for surgery to remove the extra fingers.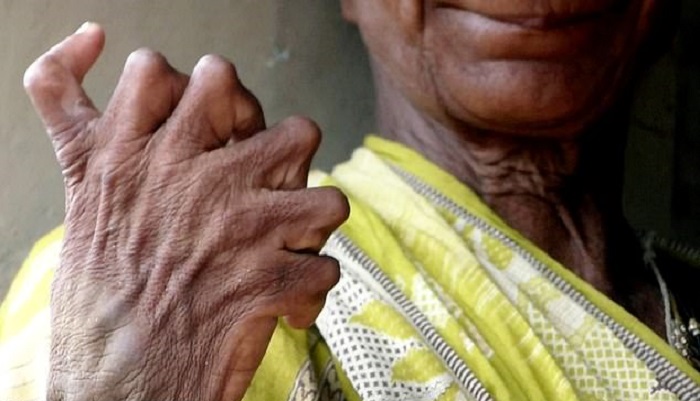 Polydactyly is a common congenital anomaly. It occurs in one case every 700-1000 births.
However, such multiplicity as Kumar's is extremely rare. In addition, all her fingers are movable.