A woman discovered in a new house a secret room with creepy dolls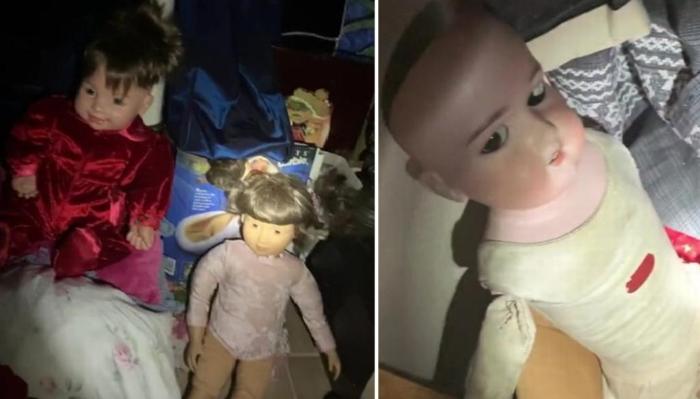 A woman was sorting things out in a newly acquired house and found a secret room filled with creepy dolls. This is reported by The Mirror.
The TikTok user posted several videos on the social network, in which she told how she found a secret room in the house where she moved with her family a few months ago and regretted finding it. She discovered the room when she was taking apart one of the cupboards and noticed that there was space behind it.
"An elderly woman who lived here kept everything. My children said that I should record on video how I move the closet and see what's behind," the author of the video said behind the scenes. 

"There's no one home now, so I don't think this is a good idea, but I'm dying to see what's there," she said.
The cramped space was filled with various knickknacks such as old coins, toys and art. Most of the subscribers of the woman were scared by the numerous dolls.
One TikTok user wrote, "I don't know why, but I feel like it's very bad." 

"Has anyone else noticed a baby's head that looks different from the last video?" another said. 

"When you forgot where you hid your Christmas gifts," a third joked. 

One commentator suggested, "Throw out the whole house."
The owner of the house admitted that she felt uncomfortable in the room and did not know what to do with the find. 
"I decided to lock this room. I think she should go back to who she belongs to. And it should be you girls," she said on one of the tapes and focused the camera on the dolls.
Monolith Triplets: New metal monolith of unknown origin appears in California
In recent weeks, a similar structure has appeared not only in Utah in the United States, but also in Romania.
Another metal monolith of unknown origin appeared on Wednesday in California, north of Los Angeles. Local newspaper Atascadero News reports.
The monolith is similar to the one that was previously discovered in Utah, but then disappeared. Now a metal pillar about three meters high is located on the top of Pine Mountain near the city of Atascadero. His appearance was reported by tourists heading for the mountain.
in recent weeks a similar structure has appeared not only in Utah in the United States, but also in Romania. In both cases, the unknown structures disappeared after a few days.
 The main difference between the new monolith and its predecessors is that it is not secured and, as the newspaper notes, it can be knocked to the ground with a strong blow.
The newspaper suggests that the appearance of identical monoliths in different US states and beyond may be part of some kind of advertising campaign, but so far none of the business representatives have announced their involvement in this action. 
Representatives of the Utah Public Safety Department, where this structure was previously discovered, also did not specify how and why it could appear. One of the Instagram users, Colorado photographer Ross Bernards, claims to have witnessed how at the end of November a group of people dismantled the monolith and took it away on a special platform.
On his Instagram page, Ross described how he visited the desert in Utah to capture the object in the moonlight. About two hours later, a group of people arrived at the scene, "quickly broke" and took away the parts of the monolith by car. A spokesman for the Bureau of Land Management said that the agency will not investigate the "theft" and will try to find the violators of the law who installed the structure, The Insider writes.
A video of the dismantling of the mysterious monolith in the desert of Utah, USA, was published on the YouTube channel of the popular extreme sportsman Andy Lewis on December 1. The footage shows a group of four people removing parts of the structure, while the faces of the protesters are blurred.

In an interview with the Grit Daily News, Andy and his colleague, local guide Sylvan Christensen confirmed that they removed the monolith due to the large number of tourists who wanted to see the structure in person. According to the stuntman, people spoiled the landscape by trying to get through the desert in ground vehicles and airplanes.
We want to make it clear that we support art and artists, but legality and ethics set the standards, especially here in the desert. This land was not physically prepared for population displacement (especially during the pandemic). People came by cars, buses, vans, helicopters, planes, trains, motorcycles and e-bicycles, and there is not even a parking lot here, "Andy and Sylvanas commented.
Initially, the mysterious monolith was discovered by American biologists who flew over the Utah desert to count the bighorn sheep. Scientists have suggested that the pillar is the work of a contemporary artist who considers himself a fan of Stanley Kubrick's "A Space Odyssey."
The main loser of 2020: What happened to the man who caught Covid, malaria and fever on one trip and was bitten by a cobra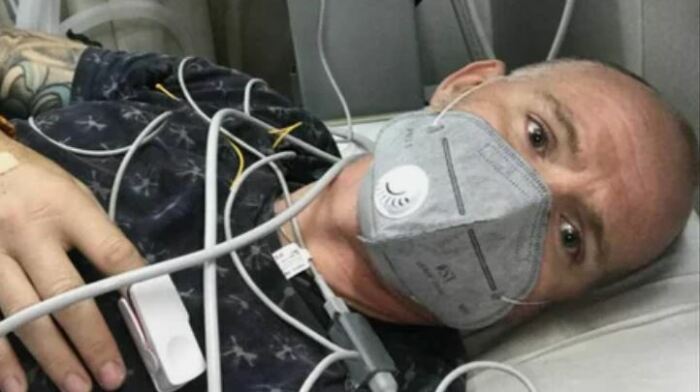 The outgoing year, turned out to be very difficult, but for some it became especially fatal. For example, for the Briton Ian Jones, he definitely cannot be called happy. While at work in India, the man managed to catch malaria, dengue fever, twice get sick with coronavirus, and in addition to all this, he was bitten in a foreign land by a poisonous king cobra. 
He can be called a truly unlucky person. However, it all depends on what angle you look at it. Perhaps, on the contrary, he is lucky? After all, after all these misadventures, Yang survived.
I decided to help the poor
Former health worker from the Isle of Wight in England Ian Jones came to India to do a good deed. He runs Sabirian, a social welfare enterprise that supports artisans and imports their goods.
The company, owned by the Isle of Wight Action Isle of Wight, provides an opportunity to lift 70 Indian artisans, ages 18 to 87, out of poverty by providing training and assistance in importing and selling souvenirs and furniture to the UK. On the Isle of Wight, England, the company's store also supports people with employment problems on a charitable basis.
And here's the price for good: in India, Ian managed to contract malaria and dengue fever, and in March he also caught Covid. Having barely recovered, he returned to his work, but this fall he contracted the coronavirus again.
Cobra bite
The "cherry on the cake" in a series of health troubles was a deadly bite. It all happened in a village near the city of Jodhpur – in a warehouse of artisans where Yang lived (he specially settled here to be closer to local craftsmen and support them). That day, he heard his dog Rocky barking furiously. He approached him and held out his hand to calm him down, and at that moment a cobra rushed at him and stung. Apparently, the snake lurking in the warehouse perceived the sharp movement of the hand as a threat.
King cobra venom causes paralysis of the respiratory muscles and respiratory arrest. Blurred vision and difficulty walking are also characteristic symptoms, and it was with these symptoms that Yang went to the local clinic in mid-November.
The Briton was saved, and this is a great success, because a king cobra bite is deadly: after 15 minutes a person can die.
Ian spent many days in intensive care. Now he is gradually recovering and he was even allowed to leave the hospital. However, he is in a deplorable situation. The poor fellow lost his sight, his legs are practically paralyzed, so he moves in a wheelchair. Although the test for Covid did not give a clear positive result, doctors have a suspicion that the man has picked up and he – again In addition, growing medical bills for treatment of all illnesses he has suffered prevent Ian from leaving the country and returning to his homeland in the UK.
Go Fund Me, a website that helps people around the world, is now raising money to help Ian to cover his debts and medical expenses (tens of thousands of pounds) that he will still need before he can return home to the Isle of Wight. – to your family.
Yang's son is very worried about his father.
– My dad is a real fighter. During his stay in India, he already suffered from malaria and dengue fever, even before the coronavirus, and yet he remained determined in his desire to stay in this country and continue his work, – the young man told reporters, – He could not return home because of the pandemic, and at the same time as a family, we understood his desire to continue to support the people who relied on him. We naturally worried about him, but then, when we heard that he also suffered from a snakebite, which is considered fatal, we just could not believe it!
Community Action Isle of Wight CEO Mike Bulpitt asked all caring people to help his employee:
"Ian has put his life and health at stake in order to continue to support people in India. For almost a year he lived in difficult conditions and was away from his own family and friends. Now he has a long road to recovery, and we ask for any support. We ask all concerned people to help us cover his medical expenses until he is eventually delivered home. We hope that very soon he will be able to return to his beloved work and again support those in need. But now he needs funds to survive.
People from all over the world responded and started donating money to Jan. They also leave words of support on the site.
"I pray for your super fast recovery, Jan. Your acts of kindness to help the poorest of people will not be in vain. Thank you for all your help and all the best wishes to you, your family, friends and colleagues," Tushar Shah writes to him.
"Get well soon, brother!" – addresses to Jan Junaid Ahmed Mohammed.
"The Yankees wish you all the best. You have done a lot of good things in your life, – writes Ronald Moulton.
"You are doing an important job and therefore really need good medical treatment and assistance," says Suzanne Ross.
Indian doctors hope that leg paralysis and blindness are temporary consequences of the bite. It is hoped that Yang will eventually recover completely. Unless, of course, something else unexpected happens to him in India.
India is truly a mysterious country. Where else, if not here, such incredible events could take place?

Vampire from the Australian state of Victoria: A rare disease doomed a little boy to live in the dark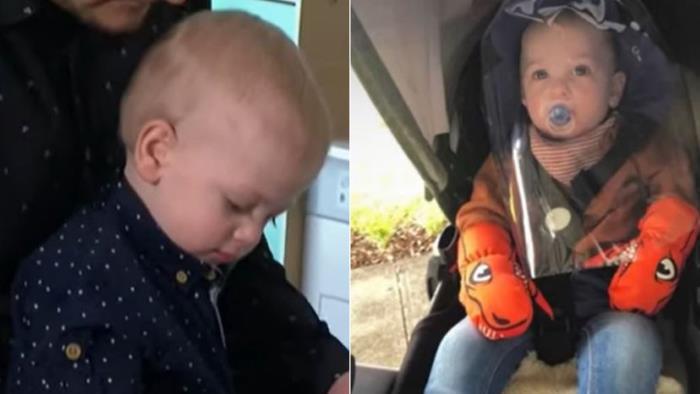 A little boy from the Australian state of Victoria is doomed to live in the dark due to his skin's increased sensitivity to ultraviolet radiation. This is reported by the NZ Herald.
George Maddern, who is now 18 months old, was born with a rare condition – pigmented xeroderma. Because of this, the boy is allergic to sunlight.
These people are killed by the rays of the sun. They hide from the light and go outside after sunset
Every day, the child and his parents face many problems. For Maddern to play in the house, all the shutters must be closed and the windows must be tightly curtained. To go outside, he must be wrapped in blankets and put on gloves, since no part of his skin should be exposed to the sun.
The disease increases the chance of skin cancer by 10 thousand times, and there is a 25 percent chance that sunlight can affect the boy's vision, hearing and nervous system. Xeroderma is incurable.
"This diagnosis means that George cannot play outside, walk up to UV-protected windows, and even attend any events if halogen lamps are used in the room where they are held," the child's uncle explained.
The boy has already been hospitalized with severe burns to his face after spending a short time in the sun without protection.
The family wants to build a special gazebo that will serve as a playground for the child, large enough to accommodate a trampoline, basketball hoops and slides. Also, the boy's parents plan to tint the windows of the house and the car, install sensors that measure the level of ultraviolet radiation and buy clothes with UV protection.
To date, crowdfunding has raised over 63,000 Australian dollars.