A video shows the moment when a teleported person causes an accident in China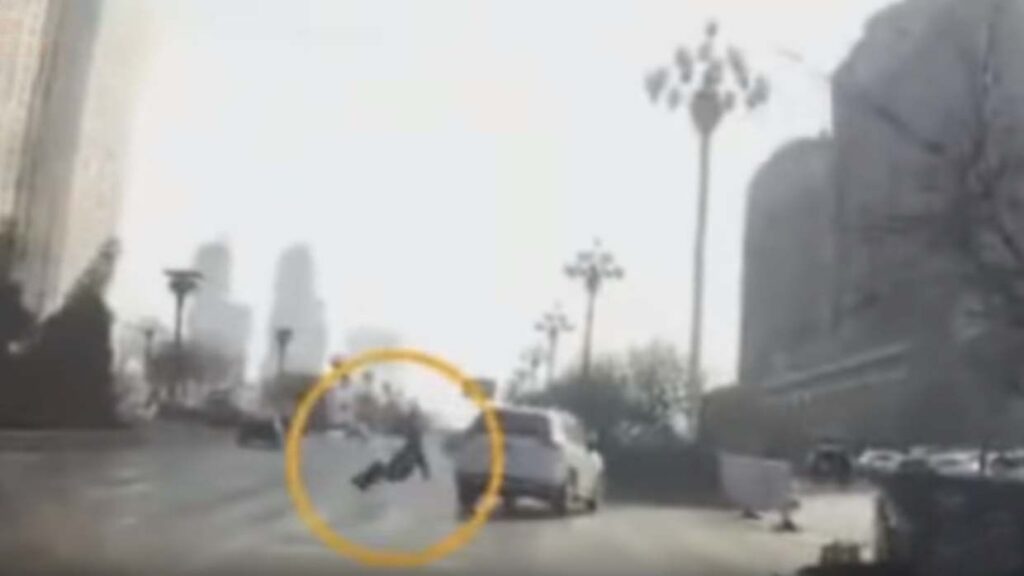 Currently, human teleportation is a strange phenomenon considered as science fiction, but some scientists believe that it is actually possible to travel great distances at great speed. Many decades ago, Charles Fort, the scientist who coined the word teleportation, showed innumerable cases that could be considered human teleportation. And it is that this amazing "capacity" can only be achieved by means beyond our current understanding. However, there are many strange cases that suggest that not only human teleportation is possible, but in fact, it has already happened and has been happening for many centuries.
There are stories of people mysteriously teleporting to faraway places in the Bible itself and continuing even in modern times. The nature of these supposed cases of teleportation implies interdimensional portals, enigmatic doors that go beyond our reality, and that defy the laws of physics as we understand it. Be that as it may, on the Internet there are all kinds of graphical evidence that would show how human teleportation can happen at any time and in any country in the world. As in China, where the camera on the dashboard of a vehicle (dashcam) has captured the moment when a person appears out of nowhere in the middle of a street, causing a traffic accident.
A new human teleportation
A strange video recently published on the Internet shows what seems to be the moment when instant teleportation occurs since it seems impossible to explain in any other way the sudden appearance of a person right in the middle of a street. The incident occurred in the Chinese province of Jilin on February 9.
In the images, you can see a sports utility vehicle (SUV) moving in the left lane at a speed certainly normal. There are no people and the traffic seems fluid. but suddenly, the SUV turns sharply to the right and the reason for this is a person who falls from nothing. The vehicle hits violently against the shoulder, while the individual is on the ground. Then he gets up and begins to walk as if nothing had happened.
The video was published by the YouTube channel "The Hidden Underbelly 2.0", with the following description:
"In this dash-cam video we can see that apparently, a person appears in front of the white SUV, but where did this man come from and where did he go?"
The video has caused a stir in social networks, with all kinds of comments and theories about it. The most skeptical think that the man jumped out of the back seat of the white SUV, but in the images, you can see how the driver had barely started to turn to the right when the accident occurred. And this has led some to suggest that it is a supernatural incident, more specifically a human teleportation.
And they gave examples of all kinds of cases that currently continue without explanation. One of these more recent strange incidents happened in Russia when the so-called  "ghost car" baffled millions of people around the world in 2014. As we already published in Esoteric and Paranormal World, the video in question was recorded by a dashcam. Right at an intersection a vehicle mysteriously appeared out of nowhere, almost provoking a collision.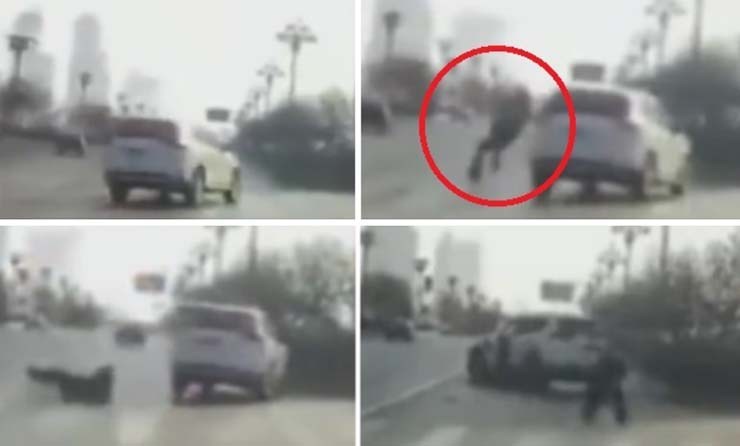 And as has happened in the China incident, explanations were also offered. But the reality is that these videos would demonstrate the existence of teleportation to other dimensions and that such phenomena are part of the common experience of all of us. From here a range of possibilities opens up, as there are a fourth space-time dimension and even parallel worlds.
But whether they are interdimensional portals or multiverses, teleportation would also be responsible for the mysterious appearances of objects out of place and time, or even of animals that manifest themselves far from their natural habitats. Everything is possible.
What is your opinion about the video? A new case of human teleportation? Or do you have a logical and rational explanation?
Poltergeist Girl of Battersea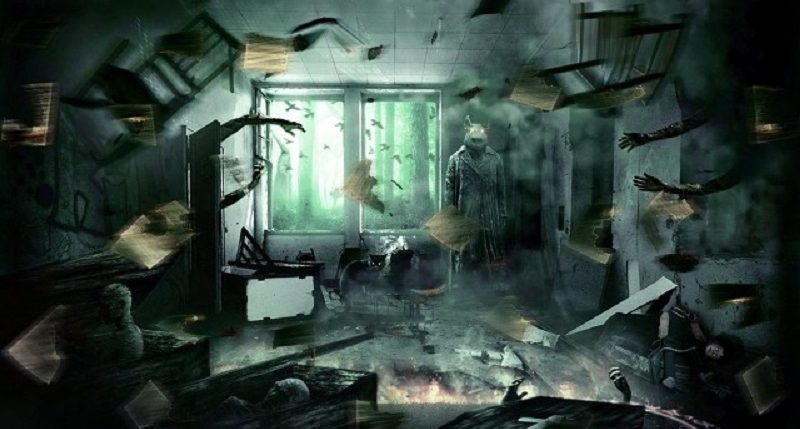 The Guinness Book of Records for some time used to include a section for "most durable ghosts", among those listed was a poltergeist known as "Donald" or "Spooky Willie" who was and is the only known paranormal entity to have written and sent letters to the living.
It did this through the possession of a 15 year old girl named Shirley Hitchings who in 1956 lived in the community of Battersea in South London. Introducing the Poltergeist Girl of Battersea…
You can find the poltergeist known as "Donald" or "Spooky Willie" by looking up either "Eland Road Poltergeist" or "Battersea Poltergeist", but each will tell a very different story as Donald has plagued more than one family living in the home at 8 Eland Road.
The first of these was in 1928 when 86 year old Henry Robinson was the sole occupant. An invisible entity began harassing him in all the usual ways that one would expect from a poltergeist, including tipping over dressers, smashing windows, and just generally being violent and aggressive.
Henry Robinson was invalid and completely incapable of opening his dresser let alone tipping it over. Mr. Robinson had lived in the home on his own with common visits from his sister for 25 peaceful years prior to these events.
They began without warning and as far as could be discerned, without cause, and lasted only three months before stopping completely. In those three months the actions of the Eland Road Poltergeist were witnessed by more than a dozen people, including a police constable who had chunks of coal thrown at him by an invisible force.
Spooky Willie would remain silent for twenty eight years following Henry Robinson's experiences with the entity, until what was described as an "ocean of mailed correspondence" began flowing from the home of Shirley Hitchings at 8 Eland Road.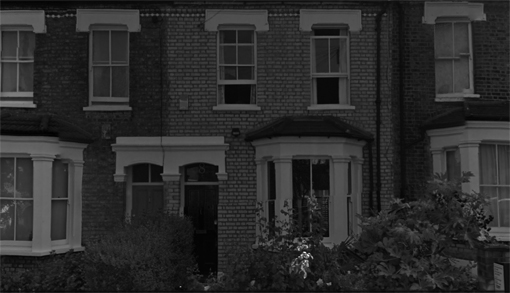 In cases of possession what is first looked toward for evidence is the victim's ability to speak in languages unknown to them. Despite that the communications were in written form and in English, this is still the case with the poltergeist's possession of Shirley Hitchings.
The letters were written in a form of English which drew heavily on French influences and hasn't been in use since the time of Louis XVI. What's stranger is that the letters were not signed "Donald", but were signed Louis Capet, who was in fact the second son of Louis XVI.
Those that were aware of and still followed Henry Robinson's ordeal were stunned and left without the slightest theory as to how the home and location of one of England's most notable poltergeists could now be the seat of an entity exhibiting an entirely different demeanor and calling itself by a name never before mentioned.
Recipients of these letters ranged from random people no longer present at the addresses mailed to, to current dignitaries, and even included Lord Brabazon, the first Englishman to pilot a heavier-than-air machine.
The content or subject matter varied so wildly it would be impossible to summarize all of the letters. Many were simple meanderings, while others were demands and pleas for recognition, but without any description as to what one should recognize.
The letters continued to be sent for three years, but within the first year another phenomenon began. One night in 1956 Shirley Hitchings's bed burst into flames while she was asleep, miraculously Shirley was not so much as singed.
Taking the reasonable precautions, Shirley's father, Mr. Hitchings removed all matches and other instruments for the lighting of fires from the home. When a cloth was left on a heated grill and lit fire he then kept all appliances unplugged. That did not help. The family's crock-pot over heated and lit on fire while unplugged and not in use.
Shirley never commented on or explained the fires and in fact generally was unaware of what might be causing them paranormal or otherwise, but four months into the outbreaks she would stun those following the case further by stating that the poltergeist, which she named as "Donny" was her boyfriend.
She did not mean that she had a boyfriend named Donny that was playing tricks, or even that she had had a boyfriend that died. She meant that she had started dating the poltergeist. This might have even been plausible as strange phenomenon began following her everywhere she went.
Her father, Mr. Hitchens, who was no doubt going a bit crazy by this point gave in to friends and family's demands to hire spiritualist Harry Hanks in an attempt to rid Shirley and the house of "Donny". It appeared to have worked as the strange phenomenon, the fires, all of it ended that night, except for the letters which would continue for another three years.
Nobody actually witnessed Shirley, "the Poltergeist Girl of Battersea" writing or mailing the letters, which was odd in and of itself, but they were written in her hand writing. There are so many possibilities as to what was happening at 8 Eland Road.
It could have been one entity claiming to be two, or that the home is haunted by two distinct entities, or even that Shirley Hitchens was a powerful medium channeling the spirit of Louis Capet while the poltergeist of Donny haunted the home.
This is the reason that to this day the "Eland Road Poltergeist" and "Battersea Poltergeist" are one of the most studied historical hauntings.
Paranormal Investigator Lorraine Warren Passed Away at 92
Lorraine Warren is known for her investigations of the Amityville Horror house and the haunted Annabelle doll.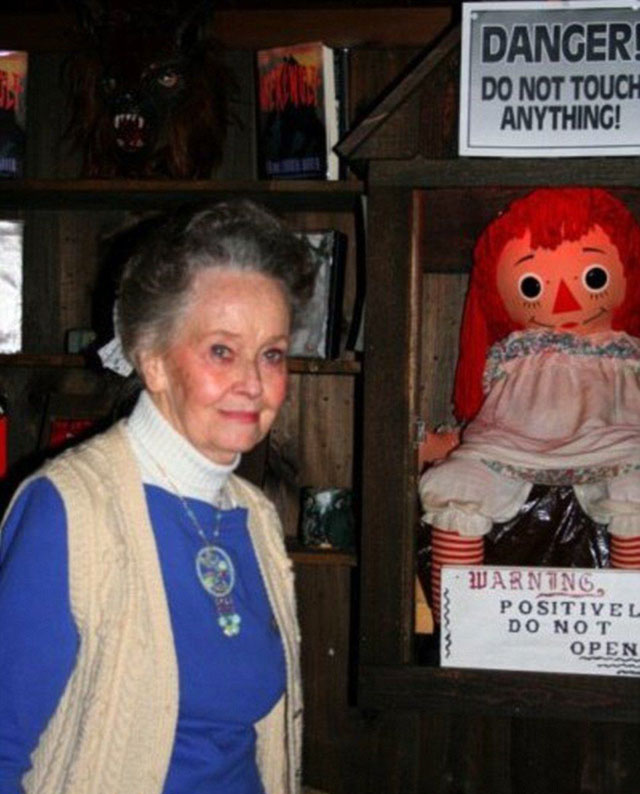 Lorraine Warren in the Warren's Occult Museum with the haunted Annabelle doll
Lorraine Warren passed away last night in her home at the age of 92. Lorraine professed to be a professed to be clairvoyant and medium. Along with her husband Ed, a demonologist, Lorraine founded the New England Society for Psychic Research in 1952 and conducted numerous investigations of paranormal claims such as the Amityville Horror house, the Enfield Poltergeist, and Annabelle the haunted doll. They claimed to have investigated more than 10,000 cases, some of which The Conjuring movies are based on.
Chris McKinnell, Lorraine's grandson and the director of The Warren Legacy Foundation for Paranormal Research, shared a heartfelt message on Facebook this morning:
"Last night my grandmother, Lorraine Warren, quietly and peacefully left us to join her beloved Ed," McKinnell wrote. "She was happy and laughing until the very end. She was my angel and my hero, and she will be deeply missed. Please join us in celebrating her life and honoring her beautiful soul. Remember to treasure those you love while you can. Thank you and God bless you all."
Woman Snaps Photograph Of Hellhound In The Shadows
While visiting a frequent haunt of hers, a woman named Stephanie Smith was out taking photos of different 19th century architecture in the Roundhay Park area, located in Yorkshire. Little did she soon realize, that she captured something rather unusual with her camera.
It wasn't until later (when she looked back at her photos) that she noticed what resembled a canine type beast, lingering in the shadows near a decorative castle built back during 1811. The myth of these type of hellhounds, dates back throughout history from folklore stories.
Typically, all of these hellhounds are described being about the same with their characteristics. There is one strange phenomenon known to linger in this area among others. It has been given the name "gytrash". This demon dog, has been feared and talked about for many years.
When Stephanie examined this photo closely, she began to notice this dark figure in the shadowy part of one area. Stephanie said, "I froze when I realized the shadow was some sort of animal, it took me a moment to figure out what it was but once I could see the head, ears, tail, and legs, there was no mistaking it was a demon dog".
After brightening up the image, further details can be seen. This figure does resemble that of an animal. Whether or not it actually is a demon dog is up for interpretation. Whatever it is, this shadowy figure looks out of place for such a bright sunny day. Most paranormal type activity occurs during the late night hours and not typically during the day.
Stephanie also added, "It took me a moment to figure out what it was. The gytrash is usually taken as an omen that something bad's going to happen to you or to someone you know. So, I'm shocked that I've got a photo of it."
One can only wonder if this hellhound was ready to pounce upon its next victim. A man unknowingly wanders by, without a care in the world. His fate may have been sealed otherwise.