A Royal Dynasty: The "Moon Baby" Born
This week the great hordes waited with anticipatory fervor as celeb-royal Kate Middleton (aka Catherine Duchess of Cambridge) gave birth to a baby boy and the future heir to the British throne, continuing Britain's chain of royals that seem to entrance the world with their influence and celebrity.
Crowds Flood London to Wait For Royal Baby News
Many have heard the story: Kate Middleton, 'a commoner', was elevated to elite status during the romantic, fairytale narrative of being swept up to marry a Prince of the land. Prince William was young, fresh, and modern, a far cry from his father's generation and the dark shadow of his mother's death. This popularity came at a time when the approval of royalty was at a dangerous low. The role of an elite royalty class – symbols of inherited privilege, and the royals' own personal finances – largely funded by taxpayers, was being closely examined and questions were being raised about their usefulness in a modern western democracy.
Not unlike the drama surrounding the Royal Wedding in 2011 pairing Kate Middleton and Prince William, this newly born baby has drawn the attention of well-wishers, royal followers, simple gawkers, and irritated naysayers alike. Most importantly, however, the wedding and baby has manifested popularity for the Royals as not seen since before the death of Diana Spencer, Princess of Wales.
As always, surrounding the birth of a royal, there are symbols, ceremonies and rituals involved.
Son During Moon
The baby boy child was reportedly born via natural birth 22 July 2013, the day of a supermoon.
This month's full moon falls one day after July's lunar perigee, which is the moon's closest point to Earth for this monthly orbit. Astronomers will call this full moon a perigee full moon, but everyone else will call it a supermoon Source
This is an interesting concurrence as the baby's father, Prince William, was born on the summer solstice (June 21st, 1982), and the baby's mother, Kate, was born during a total lunar eclipse the same year (January 9, 1982), and are sometimes referred to as the 'Solstice King and his Lunar Queen'.
For those of you wondering if the marriage of Prince William and Kate Middleton is fated, defying all odds – it's true! The remarkable birth of Prince William on a Solar Eclipse – meeting of the Sun and the Moon – on the Summer Solstice has dazzled many astrologers for years, as this reflects the "Solstice King" of the old myths of the UK. When studying the chart of Kate, lo and behold, she was born on the Lunar Eclipse just after the Winter Solstice in the same year as Wills!
As many of you who know the basics of astrology are aware, the Sun is the "King" and the Moon is his sacred feminine counterpart. For those of us north of the equator, the Winter Solstice is the darkest day of the year and feminine in nature. The Summer Solstice is the longest day of the year and masculine in nature. Eclipses are considered to be the windows or gateways through which we communicate with all that is beyond time and space.
Astrologers have pointed out that the end of July is hosting a rare alignment:
Monday, July 29 features an incredibly rare aspect known as a Grand Sextile.
It's essentially a six-pointed star, or hexagram, comprised of seven planets that form harmonious angles (trines and sextiles) to each other. This synergistic seven are all in "feminine" (earth or water) signs, emphasizing stability, gentleness, love and harmony. Many astrologers view this as the moment our culture will take a step toward embracing "feminine" principles. Source
Feminine Grand Sextile
More rituals and traditions were observed, as reported by The Telegraph:
The baby will officially be known as HRH Prince (name) of Cambridge.
The Queen, other senior members of the Royal family and the Middleton family had already been informed when the announcement was made.
In line with royal tradition, the Duke and Duchess have not yet revealed the baby's name. The Duke of Cambridge was not named for a week after his birth, partly because his parents reportedly disagreed over names.
Celebratory gun salutes will now be fired by the King's Troop Royal Horse Artillery in Green Park (41 rounds) and the Honorable Artillery Company at the Tower of London (62 rounds).
Baby Cambridge will make his public debut when the Duchess of Cambridge leaves hospital and stands on the same spot where Diana, Princess of Wales was first photographed holding Prince William 31 years ago.
No date has yet been set for when the baby will be christened, but it is likely to be some time in the autumn, when the Royal family return from their summer break at Balmoral.
The Duke of Cambridge, for example, was christened six weeks after his birth, in the Music Room of Buckingham Palace, using water drawn from the River Jordan in the Holy Land, in keeping with a tradition dating back to the Crusades.
Another royal tradition is for babies to wear a lace and satin christening robe made in 1841 and worn by all of Queen Victoria's children and every generation of royal babies since, including Prince William.
Diana holds Prince William, with husband Prince Charles, 1982. There have been many echoes between Kate and Diana. Presenting the baby in a polka-dot frock is yet another. Are these things arranged or happenstance?
Power Names
As of writing, the baby's name has not been released, but these symbolic and important call signs are never made without precise planning and forethought. The name of a royal child isn't a random selection, but almost always a purposeful and deliberate repetition of ancestors, who themselves maintained positions of power and rulership. The names can invoke gods, celestial bodies, desires for certain fates, and more. Whether or not these associations are aspects of real power or not, in many cases the elite believe them to be, and it's wise to recognize that belief, for their actions and decisions may affect the world around us.
In the end, you can follow the Royals and all their ups and downs or turn a blind eye to any aspect of their existence, but know that a royal baby means the monarchy endures whether people like it or not.
A Taoist Master Explains the Difference Between Religion and Individual Spiritual Cultivation
Dylan Charles, Editor
Waking Times
"The modern world needs true spiritual guidance and development." ~ Taoist Master Hua Ching Ni
A spiritual war is upon us and the individual is challenged to maintain integrity in a sea of greed, egotism, terror and fear. With no clear path toward spiritual evolution, so many of us floundering and losing ourselves to addiction, despair and self-destruction.
When in the past ordinary religions might have served to offer a pathway toward spiritual awakening based upon the experiences of their ancient sages, today, the best they seem to offer is communal support. Far too often, though, modern religions are mired in greed, scandal, pedophilia and outright terrorism. Religions are failing to provide the help one needs to spiritually thrive in this insane world.
In a reading from the book 8,000 Years of Wisdom, Taoist Master Hua-Ching Ni talks about the state of religions today:
"Spirit can hardly be found in noisy, crowded churches and temples. Even where the teachings of the past sages have been established they have been spoiled by the insensitive trend of the times.

The spirit of the world's religions died long ago and left most temples and churches merely empty shells.

These places continue as superficial social conventions and can only supply their devotees with shallow activities, psychological games of shadow playing, and hypnosis, all of which have absolutely nothing to do with spiritual reality.

This is the faith of today's world, and most of their achievements are not the true answer." ~ Taoist Master Hua Ching Ni
What then, is spiritual reality? And what does it look like in a world governed by fear, distracted by materialism, and kept in conflict by egotism? It's really quite straightforward, says Master Ni, who refers to it as the "plain, simple truth of your life,' which is best understood as the profoundly important concept of inner peace.
"The first spiritual goal of Taoism is the restoration and realization of one's own well-balanced being, and then one's spiritual evolution.

The highest goal of life is to combine oneself with the spiritual energy of the universe. There is one way to eliminate all wonder, bewilderment and confusion and that is to have inner peace.

The primary method or principle for personal cultivation is to keep peace within oneself and maintain normalcy in one's environment; thus you can dwell with the spiritual energy and the spiritual energy dwells within you." ~ Taoist Master Hua Ching Ni
Comparing the teachings of ordinary religions to true personal spiritual cultivation, Master Ni notes that undeveloped human beings follow and devote themselves to belief systems, deities and spiritual figureheads. In contrast, individuals seeking genuine spiritual evolution understand these systems for what they are: illusions and traps.
"People mistake religious emotionalism and hypnosis for spiritual reality.

Often in history religious emotion has been exalted as truth itself. This gave birth to all kinds of religious prejudice and persecution. Religious mobs have carried out the mischief caused by the hot-blooded in the forceful image of a spiritual sovereign. This has not the slightest connection with spiritual reality. It is the manifestation of the impure, heavy, bloody energy of undeveloped human beings before having completed their spiritual evolution.

Many people are fooled by their own ignorance or that of others. And in their ignorance they fool others too. People like this have no hope of reaching the spiritual realm. They will have no chance to touch the real spiritual life. So, before you commit yourself to any religion, you should develop the mental ability to discern what is religious emotion and what is the spiritual truth. One is the right way to follow, and the other is only a psychological pitfall and trap. This is very important for a seeker of truth on the spiritual path." ~ Taoist Master Hua Ching Ni
Generating this type of spiritual emotionalism has become a profitable art form. Take note of the costumes worn by Catholic Cardinals and deference to the Pope in his symbolic Mitre hat. Islamic fundamentalists and ISIS do the same when they emote fear and terror by parading captives in front of religious soldiers clad in all black robes with faces covered, armed with rifles and sabres. Using symbolic imagery as tools of dominance and control, as Master Ni points out, has absolutely nothing to do with true spiritual reality.
What would the world look like if individuals first placed their own spiritual development ahead of their desire to change the world in accordance with their beliefs about spirituality and feelings religious emotionalism? What if individuals were instead offered a plan of genuine spiritual cultivation, a path that led to actual inner peace?
"The spiritual process itself is a process of the evolution of the human spirit." ~ Taoist Master Hua Ching Ni
About the Author
Dylan Charles is the editor of Waking Times and co-host of Redesigning Reality, both dedicated to ideas of personal transformation, societal awakening, and planetary renewal. His personal journey is deeply inspired by shamanic plant medicines and the arts of Kung Fu, Qi Gong and Yoga. After seven years of living in Costa Rica, he now lives in the Blue Ridge Mountains, where he practices Brazilian Jiu Jitsu and enjoys spending time with family. He has written hundreds of articles, reaching and inspiring millions of people around the world.
This article (Taoist Master Explains the Difference Between Religion and Individual Spiritual Cultivation) was originally created and published by Waking Times and is published here under a Creative Commons license with attribution to Dylan Charles and WakingTimes.com. It may be re-posted freely with proper attribution, author bio, and this copyright statement.
Clearing of the Chimera group, primary anomaly and toplet bombs continues. Our Flower of Life meditations in last few weeks along with other factors were strong enough to eliminate most dangerous potential outcomes and the planetary liberation process can continue in a slightly more balanced way.
Still, the Light Forces are asking everybody to meditate as often as they can and as often as they feel guided, until the moment of the Compression Breakthrough, to assist in stabilizing the energy grid around the planet utilizing Flower of Life mediation:
https://www.welovemassmeditation.com/2019/08/flower-of-life-meditation-during-lions.html
There are big changes taking place in the universe. For the first time since the creation of this universe, areas completely free of quantum fluctuations primary anomaly have appeared inside the universe. They are not stable yet, but this is the first sign of the beginning of the new cosmic cycle and the coming cosmic vacuum metastability event:
https://cosmosmagazine.com/physics/vacuum-decay-ultimate-catastrophe
https://en.wikipedia.org/wiki/False_vacuum
This will not lead to the destruction of the universe as physicists falsely claim, but will simply push the universe into a more stable state in which primary anomaly and thus evil will not be possible.
Current increase of activity of the Galactic Center is only indirectly related to this, but it is still another indicator that we are getting closer to the Event:
https://www.sciencealert.com/our-galaxy-s-supermassive-black-hole-just-mysteriously-got-really-really-bright
https://arxiv.org/abs/1908.01777
While we are speaking about cosmic changes, we might note that NASA probe has detected a plasma anomaly shockwave that collapsed the Alpha timeline in January 2018:
https://www.space.com/nasa-detects-first-interplanetary-shock.html
Another sign that we are slowly approaching the Compression Breakthrough is China bracing for the impact:
https://www.zerohedge.com/news/2019-08-09/china-hoarding-food-gold-other-commodities-anticipation-global-collapse
The arrest of Epstein has brought the reality of child abuse into the mass consciousness of humanity:
https://www.zerohedge.com/news/2019-08-17/it-took-billionaire-pedophile-die-jail-media-finally-report-elite-child-sex
According to sources, the Cabal has considered Epstein to be a security threat and he was taken out of his cell by the Cabal agents on August 10th, a lookalike was put into the prison cell and murdered there, whereas Epstein was taken to a secret Cabal location in Manhattan, interrogated, and ritually sacrificed to Moloch the next day, August 11th.
Illuminati were doing many rituals on August 11th, 2019, to connect with the energy of the grand cross solar eclipse which occured exactly 20 years earlier, on August 11th, 1999:
http://www.greatdreams.com/eclipse.htm
The grand cross solar eclipse in August 1999 took place during the fixed grand cross astrological alignment which involved Sun, Moon, Mars, Uranus and Saturn: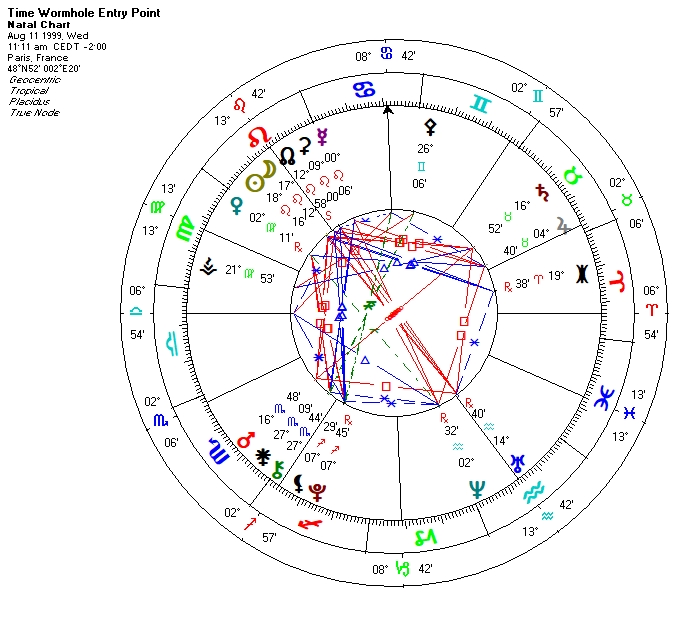 Alignment on August 11th, 2019 showed fixed grand cross astrological alignment which involved Mercury, Pallas, Pluto and Eris:
Both alignments were peak moments of purification of the primary anomaly which dark forces tried to misuse, but were also peak moments of great cosmic revelation, when the Source sent powerful signals into the universe, which now lead to creation of first areas without quantum fluctuations primary anomaly.
With Epstein gone, deeper investigation would find many ties to DynCorp:
https://forbiddenknowledgetv.net/jeffrey-epstein-deep-dive-the-mossad-fraud-and-his-creepy-temple/
Deeper investigation would also uncover the other big child abuser:
https://pedophilesdownunder.com/2018/09/04/michael-aquinos-last-desperate-attempt-to-silence-his-victims/
It would uncover the programming sites:
https://www.stopeg.com/tinet.nl/public/browse-online/raven1-eleanor-white/mcf/programmingsites.htm
And many layers of child abuse networks:
https://www.exopolitics.org/epstein-murdered-to-hide-satanic-pedophile-network-manipulating-global-elites/
To start clearing all this from a higher perspective, a meditation has been announced:
https://www.welovemassmeditation.com/2019/08/blessings-of-al-nilam.html?m=1
https://www.welovemassmeditation.com/p/blessings-of.html?m=1
Along with the clearing of child abuse networks, there is more awareness about distorted programs about sexuality that the Cabal has enforced upon humanity:
https://www.rt.com/news/451375-vatican-priests-gay-martel-book/
Meanwhile, the Cabal is leading a campaign against the healthy, assertive masculine principle through extremist feminism and tries to change men into docile sheep:
http://alt-market.com/articles/3639-feminism-is-a-disease-and-masculinty-is-the-cure
The Cabal has also hijacked the Me Too movement and changed it into an instrument of psychological manipulation which tries to portray all men as abusers in the eyes of women and sow distrust:
https://www.sott.net/article/366469-The-new-prudes-Viewing-all-men-as-predators-leads-to-new-sexual-reformation-even-as-libertinism-runs-rampant
https://thefederalist.com/2017/12/13/metoo-movement-destroying-trust-men-women/
https://globalnews.ca/news/4177138/metoo-men-angry/
Extremist feminism has nothing to do with the Goddess energy, on the contrary:
https://www.rt.com/op-ed/449688-us-toxic-femininity-hollywood/
And many women do not agree with it:
https://www.rt.com/uk/466045-sasha-rakoff-feminism-strip-clubs/
Unfortunately, the Cabal is very active, and they have attacked the Congo vortex with Ebola virus:
https://www.naturalnews.com/2019-07-28-bioweapons-experiments-unleashes-ebola-outbreak-in-africa.html
Perhaps it is now time to expose the creators of the big pharma and bioweapon experimentation, the Rockefellers:
https://politicalvelcraft.org/2019/07/20/how-rockefeller-founded-deep-state-pharma-and-waged-war-on-natural-cures/
The Light Forces have communicated that the Jesuits are trying to ignite civil war in the United States by polarizing the population into division and hatred between political right and political left. You need to understand that both sides of the political spectrum have been equally infiltrated by the Cabal, and both sides equally contain many good people.
And at last, little inspiration:
http://annavonreitz.com/allbuyart.pdf
Victory of the Light!
Plasma Cosmology [Full Infomentary]
Science is the pursuit of objective truth. Objective truth is the foundation of philosophic exploration, a critical aspect of personal evolution and the attainment of spiritual values and growth. The preceding information reveals the fact the Deep State are using the suppression of science to maintain a false reality that they promote to the public. Properly understood, an individual can begin the process of clearing away false beliefs so as to develop a more accurate understanding of reality, one that is personally derived and therefore on solid footing.