A retired policeman spoke about how he saw a winged man in his childhood
In December 2019, the 60-year-old David Ramos, a former Chicago policeman who is now retired, contacted The Singular Fortean Society. Ramos worked in the Chicago police from 1994 to 2009, and in 1971, when he was 12 years old, he saw with his own eyes a winged humanoid creature.
"When I was a kid and I was 12 years old, we lived in the old Park Riverview Park area. A local company of teenagers usually played on the north bank of the Chicago River. That day, some of the boys had fun throwing pieces of rubble concrete into the water and competing who would make the biggest splash. I was further from the river as I didn't like being too close to the water.
At one point, I looked northward and i swear I saw there a skinny and very tall man dressed in something very black. He was about 200 feet (60 meters) from me. This man looked in my direction, and then threw up his arms, spreading his wings, and then he ran, flapped these wings and disappeared among the trees on the river bank. I looked at it, completely dumbfounded.
Then I stood up and ran to the other guys and began to ask them "Have you seen this guy?" I was not sure what I saw, I did not know what it was, maybe someone was involved in practical jokes or something like that. By the way, there always was something very creepy in that place by the river, spooky by the river, even in broad daylight. I tried to explain but [my friends] told me to shut up and didn't pay any attention to me, [since] I was smaller and younger than them

I am now 60 years old, I am a retired policeman and live in Florida. I had never told anyone about what I saw before, and I am writing to you because I stumbled upon your article (about the MothMan) now.

That event shocked me greatly, I felt somehow very angry and immediately wanted to get home almost as soon as possible. I remember trying to look at his face when he looked at me and it seemed to me scary, like a mask for Halloween. This face was not like the face of a man, he had big eyes and this is probably all of the details that I remember.

I am still scared by this memory and I know that Mothman is usually considered a harbinger of tragedy. I tried to remember what bad things happened shortly after this incident. I just remembered that one of the older boys that we were with that day shot and killed a rival gang member shortly after that sighting. He was 16 at the time and went to jail at 17 for at least five years for murder.
Researcher Tobias Weiland of The Singular Fortean Society contacted David Ramos on the telephone and learned learned from him some more details of that event.
"It was an autumn day, an ordinary gray day in Chicago, but it was still daytime. The figure I saw had something like a black cloak, but in general it resembled a very tall man in a cloak and a hood. I could see his large eyes, which from afar they looked like huge yellowish-red glasses.

When he threw up his arms and spread his wings, these wings were just huge in size! He managed to take a few steps and flap his wings before hiding behind the trees. I never came to this place when I was a child, but I know that back then a service station was built there. When I worked as a policeman and drove in there to check a car, I always remembered that day and I was very scared. "
The place where Ramos saw a flying humanoid with reddish-yellow eyes is just a few miles from Lake Michigan. Starting from 2017, at least several dozens of reports came from this area about sightings of a strange black winged creature that looked like either a huge owl or a person with wings.
Most often, this creature was seen near water and in parks. Researchers of anomalous phenomena can still only speculate on what all these people saw. Either some rare huge bird, or really something paranormal.
A photographer took a picture of an old house, but did not know that a woman lived there. No wonder – you can only see it in the photo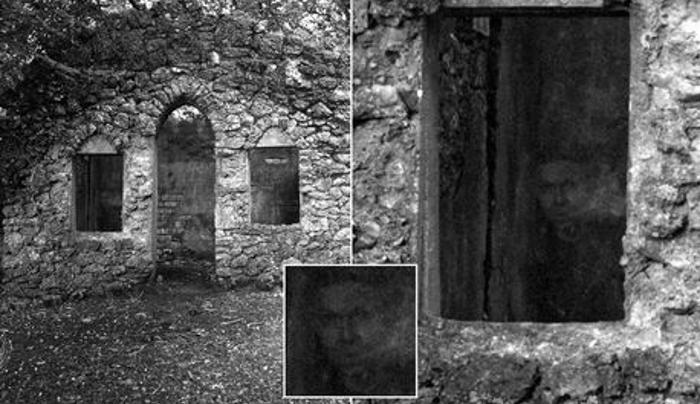 A Scottish resident took a photo of an abandoned building, and then could not believe his eyes when he looked at the finished photograph. From there the woman's face was looking at him, but the man is sure: there was no one in the ruins of the house. Finding an explanation for what he saw was not easy.
A photographer from Scotland, who wished to remain anonymous, decided to arrange an unusual photo session, Unilad writes.
His choice fell on several abandoned buildings that are located in one of the parks in the North Ayrshire region. After taking a couple of pictures, he went to the studio to print them, and then looked at the finished result.
Mysticism often happens in abandoned buildings , and the case with a man was no exception. In one photo, the Scotsman saw the ghostly silhouette of a woman looking at him from a window. However, the man assures that there was no one in the building, and he was alone in the ruins.
During the shooting, I did not feel anything unusual or anything otherworldly.
Despite the fact that the woman's face looks intimidating, he is glad that he managed to capture it. Moreover, the hero of the story shared the frame with all friends who adore mysticism and riddles.
I'm happy that I was able to capture something that looks like a ghost. I am even proud to be able to show photos to people who love riddles.
Many people, according to the photographer, are inclined to believe that this is a ghost, who love to talk to children so much, although the author of the picture himself is in no hurry to draw conclusions. He even looked at the frame under a microscope, but never came to the truth.
You can, of course, speculate, but the human brain makes us see familiar traits everywhere, especially if we look at them long enough.
Moreover, the photographer, according to him, does not really believe in ghosts and other mystical phenomena.
I don't like the term paranormal. As for ghosts, I don't know if they exist. I don't even know how to define them. What is it? Energy?
Camera recorded an extraneous movement in Massachusetts. And this sight is not for the faint-hearted
A Redditt user with the nickname grandslammer0891 from Mansfield, Massachusetts, posted a video from security cameras at a friend's house, which scared him and left users in disbelief.
The author of the video explained that his friend left home by the end of August, leaving four huskies in the care of a friend. He usually visited them during the daytime.
One day the owner of the apartment received a notification in the middle of the night that the camera recorded some kind of extraneous movement. At that time there were only dogs in the house.
The video captured the kitchen and part of the living room. A dog is lying on the sofa in the right corner, and you can trace the turns of the head by its ears. When her ears turn to the left, then in the dark you can see the transparent figure of a moving person.
The video puzzled users and caused a mixed reaction from them. Some could not find an explanation for what they saw and panicked slightly. The dog's head turns towards the ghost, which suggests that it also noticed the apparition.
"What is it, I saw it … with my own eyes. Does anyone else see this? Because it seems to me that I definitely saw something wrong. No no".
Others decided that a man had walked past the window on the right, and his shadow flashed on the left in the headlights. Some users even believe that a live person got into the frame.
"I hope your buddy has a gun. There was a real intruder. "
Some readers agreed that the ghost video is quite plausible, since Massachusetts is full of ghosts.
Paranormal researcher warns that Ouija boards can summon dangerous demons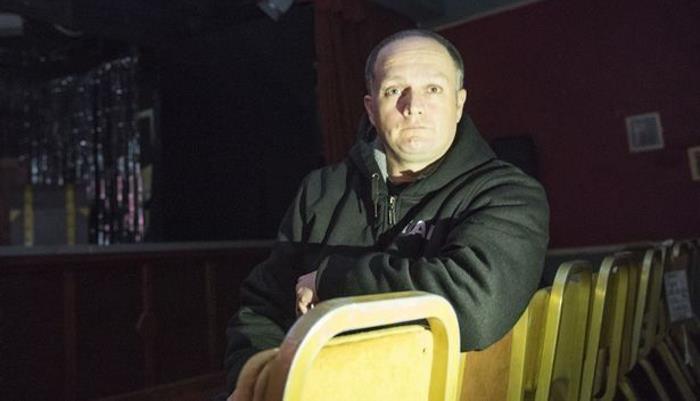 Paranormal researcher Paul Marsters criticized British retailer Poundland for selling Ouija boards as part of Halloween decor. He warned that only professional mediums should use the boards, and ordinary people can summon deadly demons. 
Paul, who is a member of True Paranormal Events UK, was stunned when he saw a £ 1 ($ 1.29) Ouija board in a local budget store.
 "Ouija boards are definitely not toys and should not be available to children to buy in stores on Halloween, let alone adults who are not trained in how to use them. It doesn't matter if they are plastic or wooden ", – quotes the words of the ghost hunter Hull Live. 
Paul Marsters explained that people can accidentally summon dangerous spirits that will torment their victim in the future and may even lead to suicide. 
"On Halloween night, the veil on the spirit world is very thin, and people only buy these boards for Ouija sessions on Halloween, so I'm afraid to imagine what will happen when these boards are in the wrong hands," the expert said. 
Poundland noted that Ouija boards can only be purchased by persons over 18 years of age. This item sold out quickly before Halloween due to its popularity.