A hidden cell was discovered in the tomb of the Egyptian pharaoh Tutankhamun in the Valley of the Kings, which may be the resting place of his mother, Queen Nefertiti. She is one of the most famous women of ancient Egypt. Nefertiti ruled the country in 1353-1336 BC. The place of her burial has not yet been found,The Daily Mail reports.
Archaeologists, examining the tomb, used a georadar so as not to damage the fragile walls. The device indicated that a few meters from the room where the mummy of the pharaoh lay, there were corridors that lead to a room about 9.5 meters wide and 180 cm high.
Scientists have long assumed that Tutankhamun and Nefertiti were buried nearby. The Queen during her life had great influence, and her last refuge should have been the Valley of the Kings.
In addition, the tomb of Tutankhamun is too small for the pharaoh. According to archaeologists, some of its premises were walled up, and they still have not been able to open. Perhaps in one of them is the mummy of the ruler.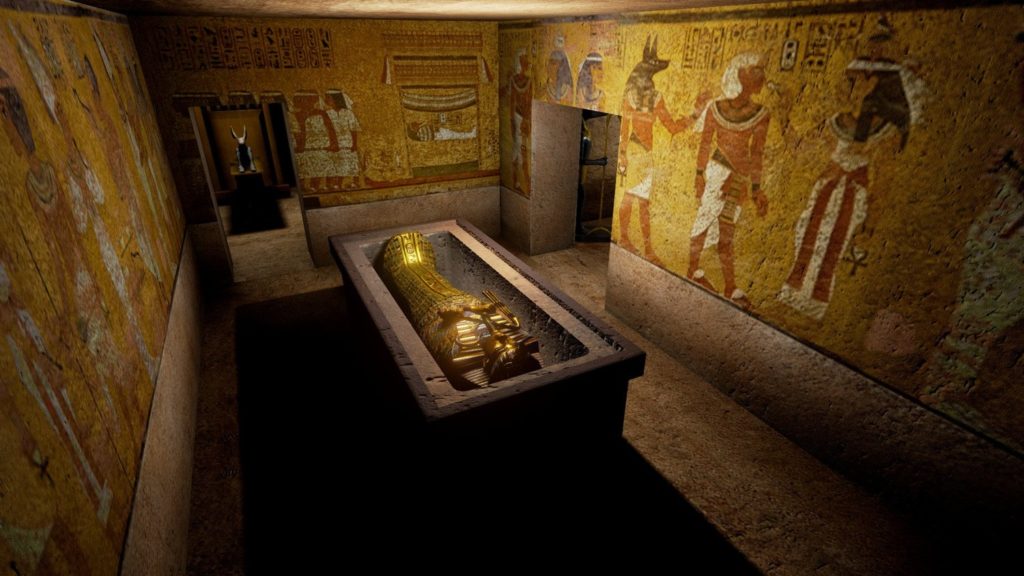 The georadar did not show whether the mysterious room is connected with the tomb of Tutankhamun. But they are located at the same depth, so they probably dug through at the same time.
Recall that the burial of Tutankhamun was discovered in 1922. This discovery has caused a sensation and is still considered one of the largest in Egyptology. But many experts believe that the leader of the expedition, Howard Carter, didn't do his job very well – carried away by the export of gold treasures, he did not fully explore all the premises and could "overlook" another sensation.
Georadar research, according to Egyptologists, is not very reliable, but this is the only way to find out the hidden secrets of the tomb without drilling through historical walls. Scientists intend to continue to work and uncover new secrets of the ancient pharaohs.
Earlier, experts established a possible cause of Tutankhamun's death . He could die from blood poisoning that developed after a leg fracture.