A Physicist's Explanation of Why the Soul May Exist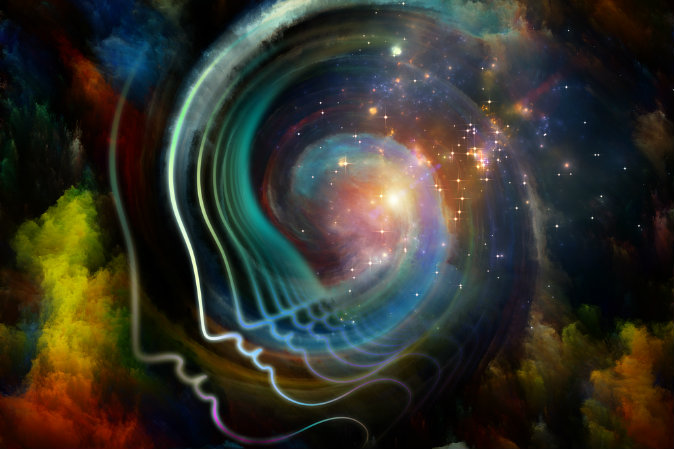 Henry P. Stapp is a theoretical physicist at the University of California–Berkeley who worked with some of the founding fathers of quantum mechanics. He does not seek to prove that the soul exists, but he does say that the existence of the soul fits within the laws of physics.
It is not true to say belief in the soul is unscientific, according to Stapp. Here the word "soul" refers to a personality independent of the brain or the rest of the human body that can survive beyond death.  In his paper, "Compatibility of Contemporary Physical Theory With Personality Survival," he wrote: "Strong doubts about personality survival based solely on the belief that postmortem survival is incompatible with the laws of physics are unfounded."
He works with the Copenhagen interpretation of quantum mechanics—more or less the interpretation used by some of the founders of quantum mechanics, Niels Bohr and Werner Heisenberg. Even Bohr and Heisenberg had some disagreements on how quantum mechanics works, and understandings of the theory since that time have also been diverse. Stapp's paper on the Copenhagen interpretation has been influential. It was written in the 1970s and Heisenberg wrote an appendix for it.
Stapp noted of his own concepts: "There has been no hint in my previous descriptions (or conception) of this orthodox quantum mechanics of any notion of personality survival."
Why Quantum Theory Could Hint at Life After Death
Stapp explains that the founders of quantum theory required scientists to essentially cut the world into two parts. Above the cut, classical mathematics could describe the physical processes empirically experienced. Below the cut, quantum mathematics describes a realm "which does not entail complete physical determinism."
Of this realm below the cut, Stapp wrote: "One generally finds that the evolved state of the system below the cut cannot be matched to any conceivable classical description of the properties visible to observers."
So how do scientists observe the invisible? They choose particular properties of the quantum system and set up apparatus to view their effects on the physical processes "above the cut."
The key is the experimenter's choice. When working with the quantum system, the observer's choice has been shown to physically impact what manifests and can be observed above the cut.
Stapp cited Bohr's analogy for this interaction between a scientist and his experiment results: "[It's like] a blind man with a cane: when the cane is held loosely, the boundary between the person and the external world is the divide between hand and cane; but when held tightly the cane becomes part of the probing self: the person feels that he himself extends to the tip of the cane."
The physical and mental are connected in a dynamic way. In terms of the relationship between mind and brain, it seems the observer can hold in place a chosen brain activity that would otherwise be fleeting. This is a choice similar to the choice a scientist makes when deciding which properties of the quantum system to study.
The quantum explanation of how the mind and brain can be separate or different, yet connected by the laws of physics "is a welcome revelation," wrote Stapp. "It solves a problem that has plagued both science and philosophy for centuries—the imagined science-mandated need either to equate mind with brain, or to make the brain dynamically independent of the mind."
Stapp said it is not contrary to the laws of physics that the personality of a dead person may attach itself to a living person, as in the case of so-called spirit possession. It wouldn't require any basic change in orthodox theory, though it would "require a relaxing of the idea that physical and mental events occur only when paired together."
Classical physical theory can only evade the problem, and classical physicists can only work to discredit intuition as a product of human confusion, said Stapp. Science should instead, he said, recognize "the physical effects of consciousness as a physical problem that needs to be answered in dynamical terms."
How This Understanding Affects the Moral Fabric of Society
Furthermore, it is imperative for maintaining human morality to consider people as more than just machines of flesh and blood.
In another paper, titled "Attention, Intention, and Will in Quantum Physics," Stapp wrote:  "It has become now widely appreciated that assimilation by the general public of this 'scientific' view, according to which each human being is basically a mechanical robot, is likely to have a significant and corrosive impact on the moral fabric of society."
He wrote of the "growing tendency of people to exonerate themselves by arguing that it is not 'I' who is at fault, but some mechanical process within: 'my genes made me do it'; or 'my high blood-sugar content made me do it.' Recall the infamous 'Twinkie Defense' that got Dan White off with five years for murdering San Francisco Mayor George Moscone and Supervisor Harvey Milk."
Genius boy will graduate in Electronic Engineering at age 9 and wants to seek "immortality"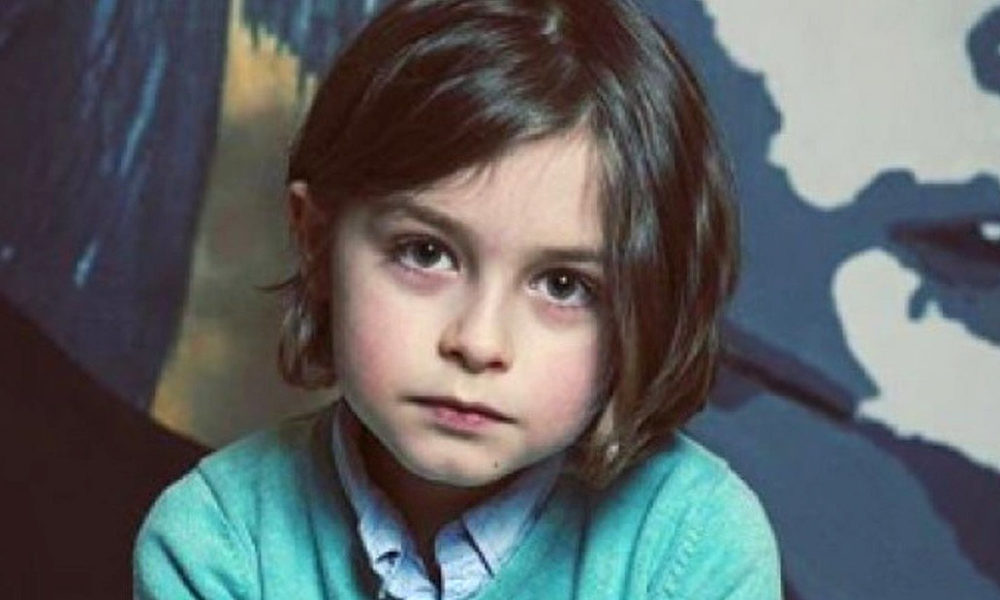 Laurent Simons will not only graduate from an electronic engineer in a short time, he also wants to seek immortality through technology.
It is a prodigy child or a genius child from Belgium and is on its way to obtain an engineering degree at the young age of 9.
Laurent Simons is studying electrical engineering in the Eindhoven University of Technology (TUE), a difficult course even for students of an average postgraduate age.
The most surprising thing is that Laurent will graduate from college at the age of nine.
Ambitious goals
The child prodigy has ambitious scientific goals: after obtaining a PhD in engineering and a medical degree, Simons' parents told CNN he wants to develop a way to create artificial organs.
To achieve his goal, Laurent plans to embark on a doctorate program in electrical engineering while studying for a medical degree.
Laurent's father told CNN:
The absorption of information is not a problem for Laurent. I think the focus will be on research and the application of knowledge to discover new things. "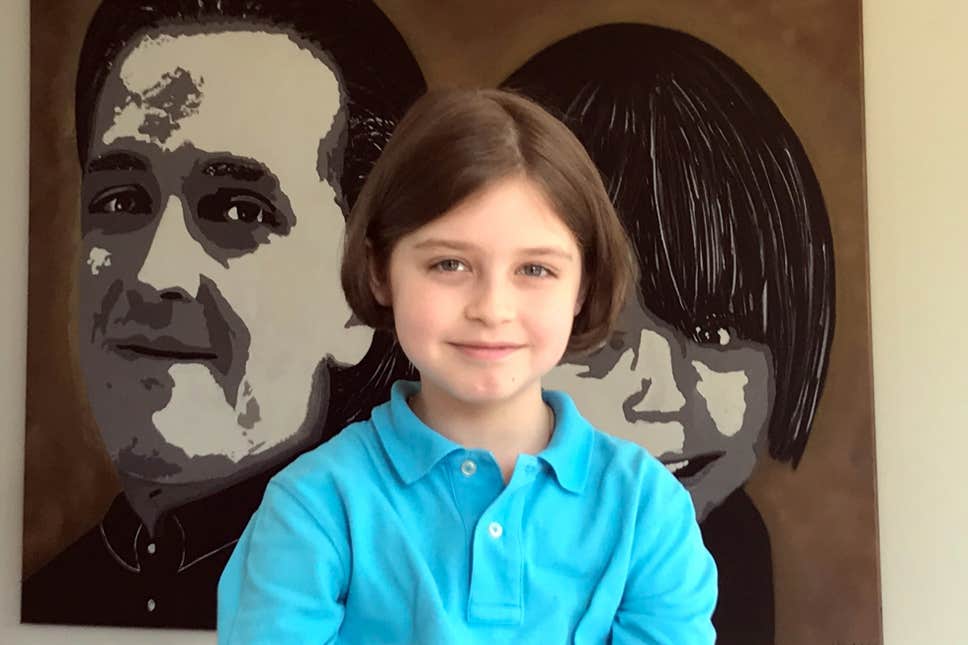 Mysteriously intelligent
The TUE, where Simons is on his way to graduate next month, told CNN that offering accelerated programs for students who can handle them is normal, but that they have never had such a young student.
Sjoerd Hulshof, director of education for the university's electrical engineering program, said in a statement:
Special students who have good reasons for doing so can organize a tight schedule. Laurent is the fastest student we've had here. He is not only hyperintelligent, but also a very understanding child. "
While Laurent comes from a family of doctors, his parents have so far not received any explanation as to why their prodigy son is able to learn so quickly.
But Lydia, his mother, has her own theory: "I ate a lot of fish during pregnancy," he joked.
His progress has not gone unnoticed and is already being sought by prestigious universities around the world.
While Laurent is obviously able to learn faster than most, his parents are careful to let him have fun too.
His parents said:
We don't want him to get too serious. He does what he likes. We need to find a balance between being a child and his talents. "
However, unlike most 9-year-olds, he has already solved what he wants to do with his life: develop artificial organs.
A genius boy who shows great signs that in the near future he will achieve great things that could change the world for the better. Let's hope so!
Source: CNN
Jacques Vallée talks about UFOs and consciousness
The UFO contact documentary, "Witness of Another World(Otherworldly Witness) is receiving great reviews from many quarters, and many viewers enjoyed seeing the legendary UFO and consciousness researcher Jacques Vallée in the movie.
Jacques Vallée is known as one of the deepest thinkers on the topics of UFO / Awareness and Awareness, so it's great to see that the film's creators have also uploaded a video of him to YouTube discussing UFOs and Awareness, after being asked if he thinks the UFOs are capable of altering our reality (full video embedded below):
I don't know if (the UFO phenomenon) is capable of altering our reality, because I'm not sure we know what our reality is anymore. There are many things that are changing our reality – we can change reality in many ways: through drugs, through impressions of consciousness, through belief systems, and of course through physiological means.

Therefore, the phenomenon can use all of this to express itself if it comes from outside. If it comes from within, it's even more interesting, because it forces us to raise the question of what is reality in the first place – and physics is asking the same questions now. Many physicists are asking – mainly because of particle entanglement and atom entanglement experiments – how is reality really perceived by our consciousness and to what extent do we create our reality? Is there really something like space and time?

So these questions come from physics, not from ufo / ufology, but I think we can really learn from what physicists are doing now.
Some physicists are saying that time and space do not really exist as real entities, which are expressed, that emerge from consciousness, observing our own experiences. Now, if this is true, it certainly opens up many new ways to approach phenomena like UFOs and other phenomena.
(Source)
Otherworldly essences of larva: what you need to know about them
Larvae are energy parasites or entities that can penetrate the human field. In the future, they accumulate heavy and disharmonious energy, as a result of which the psychological and physical state of health deteriorates significantly.
What are larvae
Many people know that there are otherworldly essences of larva, that you need to know this. It must be understood that every thought is material. It is for this reason that a person is surrounded by an energy shell that can live independently. Larva does not have its own consciousness, but it is an energy parasite. Larva can take energy and human health in order to continue to exist.
Larvae appear under the influence of human life, because actions and the energy world are closely connected with each other. Energy entities are present everywhere, and they can exist even for a long time. Larvae will exist for a long time if a person feeds them with their energy. As a result, a person becomes dependent on his desires, although he notes a rapid deterioration in health and even begins to fall into a depressed state.
Larvae according to their internal content are divided into 3 large groups:
1. Small. They are responsible for the immediate wishes of the people. It is easiest to deal with such larvae, since it is enough to satisfy a desire or endure and refuse to perform actions. Such larvae are emitted up to hundreds of times a day, and there is no particular harm to humans.
2. Medium. In this case, everyday habits appear, which can be guaranteed to be abandoned with a great desire. You need to understand that to combat negative character traits will require more time and effort. Success largely depends on the manifestation of your character. In order to notice obvious changes, you need to regularly overpower yourself.
3. Large. Habits become serious, and it is difficult to get rid of them on their own. Large larvae are also responsible for pronounced psychological complexes.
In any case, the otherworldly essences of the larva can cease to exist if a person tries to change his life.
What are the signs
Determining the presence of such entities is actually quite easy. If you have a bad habit, which is difficult to get rid of, you can suspect the presence of larvae. Key features:
– prostration;
– the appearance of aggression for no reason;
– increased emotionality;
– the desire to eat a lot and tasty.
Such manifestations are basic.
What are the dangers of larvae?
Astral beings are gradually gaining more and more power, so they are affecting more and more. Over time, the existing vital energy weakens, as a result of which a person cannot enjoy life, becomes apathetic and notes a breakdown.
There is also a deterioration in overall health. First of all, the organs of the gastrointestinal tract and the genitourinary system suffer. The deterioration of the organs occurs in the shortest possible time. If larvae continue to exist, health is rapidly deteriorating and there is even a risk of death.
The main reasons for their appearance
Each person is influenced by the energy of the entire universe. It is for this reason that there are various reasons why larvae appear:
1. A negative manifestation due to a dysfunctional inheritance may be noted. If close relatives are distinguished by a weak spiritual world, entities can negatively affect children. This reason often becomes apparent if there is an energetic connection with relatives.
2. Each person through his actions lead to the fact that a negative energy essence is attached to him. Usually, the reason is attunement to life negative, so you need to fill yourself with positive.
3. Sometimes the appearance of larvae leads to communication with other people. The first signs will be irritability, nervousness, deterioration.
4. It is also dangerous to conduct rituals on your own if the ritual for calling the spirits went wrong.
If larvae appear, it is important to know what signs appear in a person, and a photo can help. Psychics are able to see larvae and understand that it is important to get rid of them.
Ways to get rid
It is recommended to strive for positive and fight bad thoughts, habits. If you strive to improve yourself and improve your health, get rid of habits, you can note the positive impact of actions on yourself.
It is undesirable to concentrate on the negative of life and the manifestation of bad habits. We must strive for creative activity. In this case, it will be easier to get rid of negative energy entities. It is also important to cultivate good habits and good emotions so that life is more productive and wholesome.
If larvae appear, signs in a person cannot go unnoticed.