A New Theory Based On Quantum Entanglement Says Your Mind Exists In Another Dimension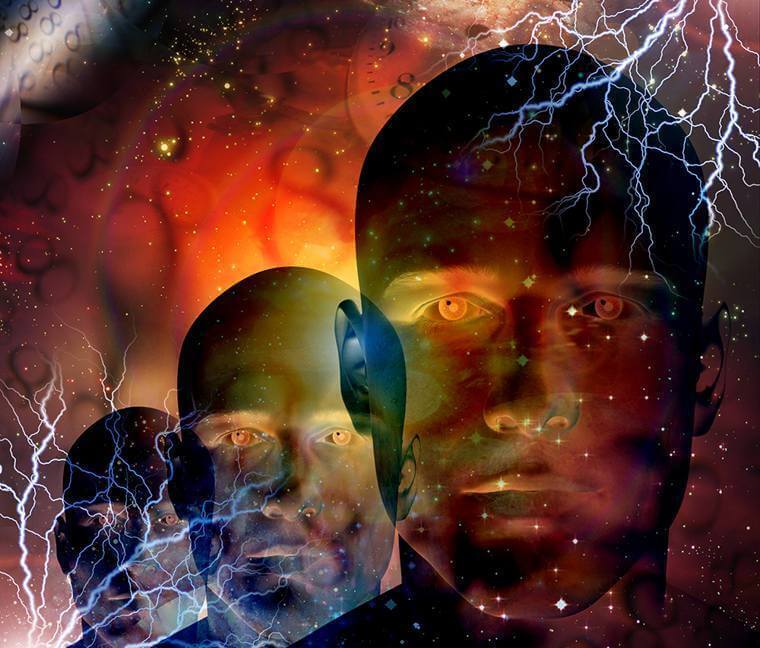 The relationship between the mind and the brain is a mystery that is central to how we understand our very existence as sentient beings. Some say the mind is strictly a function of the brain — consciousness is the product of firing neurons. But some strive to scientifically understand the existence of a mind independent of, or at least to some degree separate from, the brain.
The peer-reviewed scientific journal NeuroQuantology brings together neuroscience and quantum physics — an interface that some scientists have used to explore this fundamental relationship between mind and brain.
An article published in the September 2017 edition of NeuroQuantology reviews and expands upon the current theories of consciousness that arise from this meeting of neuroscience and quantum physics.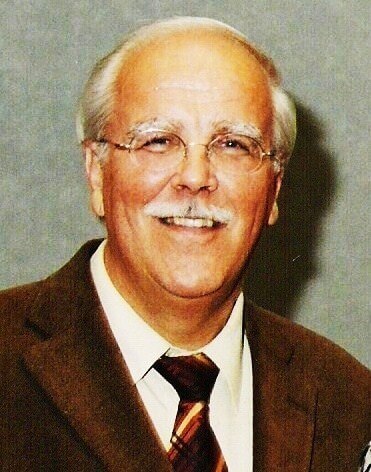 Dr. Dirk Meijer (Courtesy of Dr. Dirk Meijer)
Dr. Dirk K.F. Meijer, a professor at the University of Groningen in the Netherlands, hypothesizes that consciousness resides in a field surrounding the brain. This field is in another dimension. It shares information with the brain through quantum entanglement, among other methods. And it has certain similarities with a black hole.
This field may be able to pick up information from the Earth's magnetic field, dark energy, and other sources. It then "transmits wave information into the brain tissue, that … is instrumental in high-speed conscious and subconscious information processing," Dirk wrote.
In other words, the "mind" is a field that exists around the brain; it picks up information from outside the brain and communicates it to the brain in an extremely fast process.
He described this field alternately as "a holographic structured field," a "receptive mental workspace," a "meta-cognitive domain," and the "global memory space of the individual."
Extremely rapid functions of the brain suggest it processes information through a mechanism not yet revealed.
(HypnoArt)
There's an unsolved mystery in neuroscience called the "binding problem." Different parts of the brain are responsible for different things: some parts work on processing color, some on processing sound, et cetera. But, it somehow all comes together as a unified perception, or consciousness.
Information comes together and interacts in the brain more quickly than can be explained by our current understanding of neural transmissions in the brain. It thus seems the mind is more than just neurons firing in the brain.
Neuroscientists are still searching for a mechanism for this "binding" of disparate parts of the brain's information processing. Meijer has turned to quantum entanglement and tunneling for part of the answer.
Quantum entanglement is a phenomenon in which particles appear to be connected over vast distances. When actions are performed on one of the particles, corresponding changes are observed on the others simultaneously.
Quantum tunneling is a phenomenon in which a particle tunnels through a barrier it shouldn't be able to according to classical physics.
These quantum phenomena allow for processes so rapid, they can't be explained with classical physics. So they may help explain ultra-fast subconscious mental processes.
Principles of quantum physics may explain how the mind processes information.
(Geralt)
If the "mind" or mental field could interact with the brain this way, it could be a step toward explaining the rapidity of mental processes.
Meijer also uses the wave-particle nature of matter in quantum physics to explain the relationship between the mental field and the brain. Essentially this principle holds that electrons and photons exist in the form of waves, but can also behave like particles. In a manner of speaking, they are both waves and particles.
Similarly, Meijer said the mental field is both non-material and, at the same time, physically part of the brain: "The proposed mental workspace is regarded to be non-material, but in relation to the individual brain, entertains a non-dual wave/particle relation according to quantum physical principles: it is directly dependent on the brain physiology but not reducible to it."
The mind and the brain, according to Meijer, are connected. They are unified, yet separate. Such an apparent paradox is characteristic of quantum physics.
The mind may reside in another spatial dimension.
(HypnoArt)
Meijer hypothesizes that the mental field is in another dimension: "That we cannot directly perceive this information aspect is traditionally ascribed to a hidden fourth spatial dimension … which cannot be observed in our 3-D world, but can be mathematically derived."
He clarified that this fourth spatial dimension is not time (time is commonly described as the "fourth dimension"). Rather, this is a concept of space-time that includes four spatial dimensions, plus time (a "4+1 space-time structure").
He cited studies that have suggested this concept of dimensions could reconcile the miss-matches between traditional physics and quantum physics that plague scientists today.
The mind would exist in the fourth spatial dimension.
The mind could be like a black hole.
(Imonedesign)
Meijer envisions a sort of screen or boundary between the outside world and the individual mental field. He likens this boundary to the event horizon of a black hole.
"It is assumed that information entering a black hole from the outside is not lost, but … rather is being projected on its outer screen, called the 'event horizon,'" Meijer wrote.
"Consciousness is a boundary condition between a singularity (black hole) and space within the brain." The event horizon separates "a mental model of reality for internal use in each individual" from all that exists outside of it. Yet it is connected to a "universal information matrix."
Meijer described via email how this "dynamic holographic boundary" collects information from inside the brain as well as from the "information fields in which our brain is permanently embedded." He said: "In this manner, it is implicitly connected to a universal information matrix."
The structure of the hypothesized mental field could take the shape of a torus.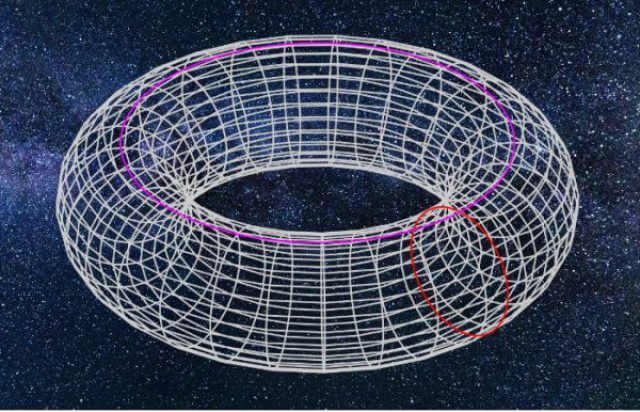 A torus (Public domain) Background: (Felix Mittermeier)
The geometrical shape known as a torus is well suited for the nature and functions Meijer attributes to the mental field.
A torus is described by the Merriam Webster dictionary as, "a doughnut-shaped surface generated by a circle rotated about an axis in its plane that does not intersect the circle."
Meijer presented various reasons within physics theories for choosing this shape for his hypothesized mental field. One reason is related to a theory of how electrical activity in the brain oscillates.

The nested torus structure suggested by Dr. Dirk Meijer for the mental field connected to the brain. (Courtesy of Dr. Dirk Meijer)
These rhythms have been compared to microscopic features of the universe, such as those described by String Theory. Meijer described these as "multidimensional torus movements."
The torus structure is found in physics from the micro-scale to the extreme macro-scale of black holes and the universe as a whole, Meijer explained. It could be instrumental in dynamically integrating information in the mind and brain.
Meijer discusses the broader implications for the philosophy of mind–matter relationships.
Meijer wrote: "Our paper, may directly contribute to an answer on the famous question of [cognitive scientists and philosopher David] Chalmers …: how can something immaterial like subjective experience and self-consciousness arise from a material brain?"
The ability of the mental field to pick up information from other fields, as conceived by Meijer, could also explain some anomalous phenomena, such as extrasensory perception, he noted.
In his view, "Consciousness can be regarded as the most basic building block of nature and consequently is present at all levels of the fabric of reality."
Since quantum physics emerged, scientists have been exploring its ability to explain consciousness. Meijer's work fits within that exploration.
Another theory called "orchestrated objective reduction," or "Orch-OR," was developed by physicist Sir Roger Penrose and anesthesiologist Dr. Stuart Hameroff. On his website, Hameroff describes the theory: "… it suggests consciousness arises from quantum vibrations in protein polymers called microtubules inside the brain's neurons."
Like Meijer, Penrose and Hameroff have said "there is a connection between the brain's biomolecular processes and the basic structure of the universe." They have also called for a major change in how scientists view consciousness.
Hameroff said in an interview with the blog Singularity: "Most scientists can't explain consciousness in the brain, so they can't say that consciousness out of the brain is impossible."
Update: Dr. Dirk Meijer has provided The Epoch Times with an update on his paper, clarifying that quantum tunneling and entanglement are not the most likely methods of information transfer between the mental field and the brain. These two phenomena have been shown to provide only a correlation between two particles, not necessarily information transfer (although that may prove to be the case with further research).
Rather, quantum wave resonance is a more likely mechanism of extremely rapid information processing in the brain. This means, instead of signals being sent between neurons in the brain, a wave pattern that encompasses all neurons, as well as the mental field, transmits the information instantaneously.
Picture a vibration wave going up and down in a consistent pattern and running all through your brain and even outside of it. That pattern communicates information that can be understood by vibratory receptors in your brain. All of this is happening in a dimension and at a microscopic level not directly perceptible through conventional scientific instrumentation at our disposal today, yet can be inferred through physical and mathematical modeling.
Source www.theepochtimes.com
Study Finds Fans of Dark Humor More Likely To Be Intelligent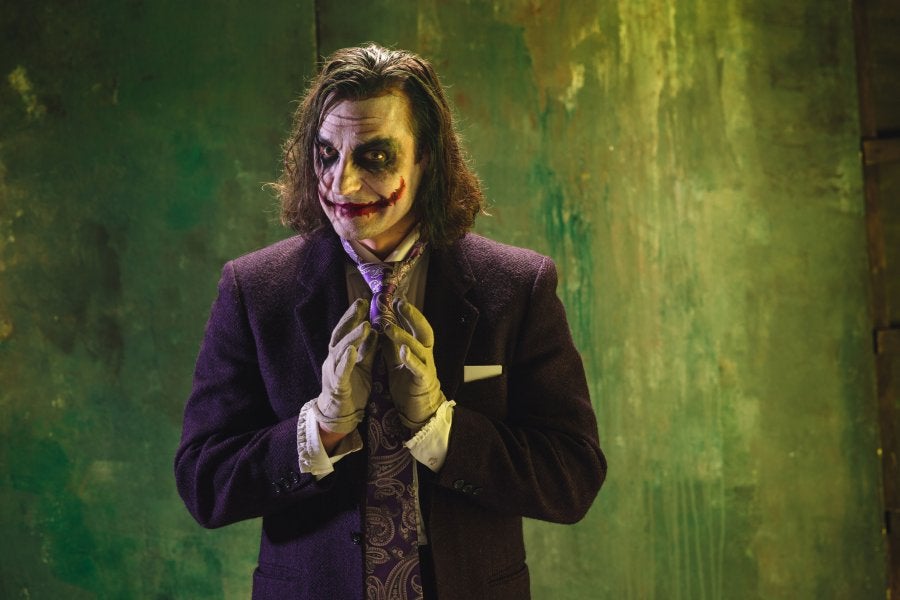 Are you a fan of dark humor? If so, research has shown that you might be more intelligent on average, and less aggressive as well. According to a 2017 study published in the journal Cognitive Processing, people who enjoy dark humor are more likely to be intelligent, and also less likely to be aggressive.
The experiments took place at the Medical University of Vienna, and involved 156 people from a wide range of different social and educational backgrounds who varied in age, but had an average age of 33. The participants were given a set of intelligence tests, and then monitored while being exposed to cartoons that contained what many would consider dark humor (or black humour, as it is known in the UK, where the study was conducted).
The researchers should not have been very surprised to see the connection between dark humor and intelligence, as other studies in the past have shown that people with high levels of intelligence are more likely to suffer from conditions like depression or anxiety. However, it likely did come as a surprise that the intelligent dark humor fans in the study were actually less prone to aggression than the test subjects who were upset or offended by the material.
The study showed that the people who were most upset by the jokes had average IQ scores, but they were also more prone to aggression in other scenarios as well, and likely had shorter tempers than the other participants in the study.
The authors of the study concluded that:
"Whilst a positive association between black humour processing and intelligence can be shown, aggressiveness and bad mood apparently lead to decreased levels of pleasure when dealing with black humour. Black humour processing is seemingly a complex information-processing task that depends on cognitive and emotional aspects. It can be hypothesized that these cognitive and emotional demands directly influence the mental operations underlying humour processing as they lead to an increased or decreased information-processing capacity but also facilitate the adapting of humour processing strategies in a quick and flexible way as humour processing is dependent on the content and structure of a joke."
The researchers also noted that differences in things like age and gender did not seem to have any impact on how a participant felt about dark humor, as there was a range of different responses among people of the same background, and many shared responses among those from different backgrounds, although, the study did suggest that levels of education did seem to have an impact on a person's response to dark humor.
Image credit: Volodymyr Melnyk
Scary modern cases of witch hunts and sorcerers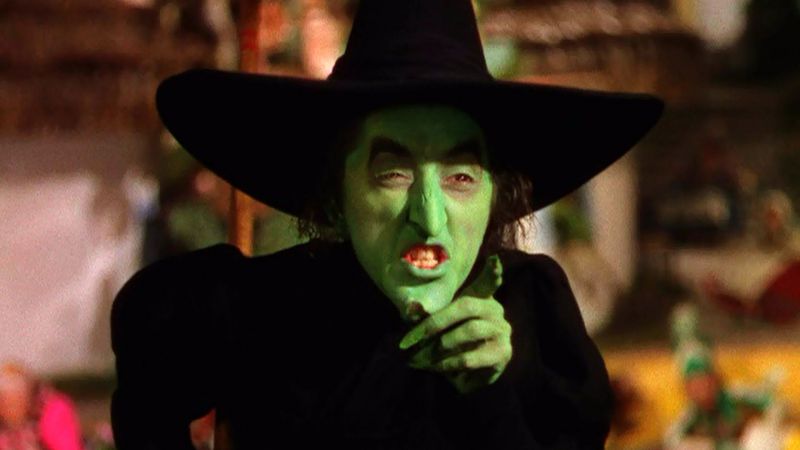 It is believed that in those dark ages, a lot of innocent women suffered because of the blindness of ignorant people who saw witchcraft in everything strange and unusual and sincerely believed in curses and malevolent damage from the evil eye. However, such "ignorance" is found in our days, as are cases of reprisals against witches.
10. Mexican killings
In April 1998, an enraged elderly man burst into the house of Modesta Navarro Nieves, in the small Mexican village of Guadeloupe del Cobre, and began to accuse the woman of being a witch and that she cursed him. He had a heavy club with him and he began beating the woman with it.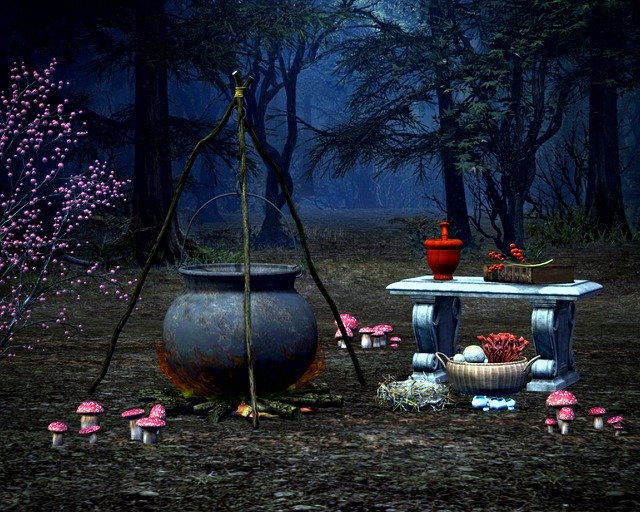 The attacker stopped only when Modesta's husband returned who attacked him with a stick and, having being hit a couple of times, he rushed to run away. When the doctors arrived to help the battered Modesta, it was already too late, the woman died from the wounds inflicted on her.
'Only' 11 years later, the police managed to get on the trail of the killer and detained him. It turned out to be the 78-year-old Santiago Ineges Olivares. And a year before his arrest in another part of Mexico, an unspecified woman was attacked and killed after accusations of witchcraft.
9. The Gambian Witch Hunters
In Gambia (West Africa) in 2009 there was a massive campaign against local witches and sorcerers. The Witch Hunters, accompanied by police and soldiers, walked from village to village and took away all suspicious people, most often the elderly.
In total, about a thousand people were captured. Threatening them with pistols, they drove them to a special shelter, where they forced them to drink a toxic hallucinogenic "medicine" in order to deprive these "witches" of the ability to conjure. Many people died, having been poisoned by this swill, and those who survived were expected to be beaten, tortured by electric shocks or at best, bullying.
The main "witch hunter", later assured that all this was done with the blessing of the president of the country. Such a "hunt" caused a great panic among the villagers and the people began to flee en masse to the territory of neighboring Senegal. Entire parts of Gambia were deserted before the witch hunters abandoned their activities.
8. New York Voodoo
On a cold January night in 2014, NYPD received a call to Estrella Castaneda's house. Near the house, they found 44-year-old Carlos Alberto Amarilla with a Bible in his hand and it turned out that he had called 911 and confessed to the murder of two women in this house.
When the police went inside, they found Estrella Castaneda lying on the bed, dead with a pillow on her face, and her daughter Lina lying on the floor in the next room. Both women were brutally hammered to death.
In a statement, Amarilla described that he had met with Estrella and was her boyfriend, but then he allegedly suddenly found out that both of these women were dangerous witches who performed voodoo rituals and wanted to use black magic on him. Amarilla received two life sentences for double murder of the first degree.
7. Executions in Saudi Arabia
In 2011, a resident of Saudi Arabia, Amina Bint Abdul Halim Nassar, was convicted of "practicing witchcraft and sorcery". In her house, bottles were found filled with a kind of "witchcraft" liquid.
According to anonymous sources, Nassar actively traded these potions, and for the creation of witchcraft potions in the country under the Sharia law, the death penalty was imposed. And despite requests for clemency from international human rights organizations, the woman was soon executed by chopping off her head.
In 2007, pharmacist Mustafa Ibrahim was likewise charged and beheaded after accusations of using magic. Allegedly, he entered the bathroom with the Qur'an and read something strange there. After this incident, a special anti-witch detachment was established in Saudi Arabia, which began to carry out propaganda among the population against the use of magic and witchcraft.
By the end of 2019, about 118 people in Saudi Arabia were accused of magical manipulation of the Koran and all this disinfo spread through anonymous scammers. What happened to these people is unknown.
6. Assault on a village witch
This incident slipped into the media in the late 1990s and occurred in an unspecified village somewhere on the Russian-Ukrainian border. A local resident, Sasha Lebedkin and his nephew, Sergei Gretsov, turned to the so-called grandmother, to ask her to remove the spell that supposedly hung from Sergei.
According to Gretsov, he was bewitched by 22-year-old Tanya Tarasova, who tried to force him to marry her, and when he refused, the girl decided to apply witchcraft. The sorceress tried to remove the curse, but then said that it was too strong.
Then, Gretsov and Lebedkin decided to take revenge on Tarasova. On the evening of February 22, 1997, they broke into Tarasova's house and attacked her and her relatives with hammers. Tanya and her three younger brothers and sisters remained unharmed, but Tanya's mother was killed in the attack.
At the interrogation, Gretsov and Lebedkin stated that they could not kill Tarasova because she "set fire to their eyes and sent strange animals to them."
5. The killing of "damned" children in Benin
In the remote villages of Benin, a poor African country, there is still a terrible belief that a baby born with its legs forward is a damned sorcerer. The tradition obliges to take such a child to the forest and kill it by striking his head against a strong tree.
More compassionate parents "just" leave such a baby in the forest under the bushes, where it soon dies of hunger and thirst or from the claws of wild animals.
"A child whose birth deviates from the accepted norm is damned and must be destroyed," say people in Baatonou, Boko and Peul.
Infants whose teeth begin to grow too late, who were born after prolonged and painful contractions, or were born head first but facing the earth, are also suspected and the same fate awaits them. And if the child is completely normal, but because of the poverty of it's parents, from the youngest years starts to steal food because of hunger, then it is also considered damned and can also be easily killed.
Western researchers who have visited Benin are horrified by such traditions and call them barbaric and completely inhuman. However, they cannot do anything, because such a practice is fully supported by the Benin authorities.
4. Attacks in Zambia
In January 2017, an 80-year-old Zambian resident traveled to the northern province of Copperbelt to visit her grandson. But as soon as she came to him, her little great-grandson, the son of her grandson, suddenly became ill and died suddenly.
Very saddened by the loss of his son, his father consulted a local healer and he blamed his great-grandmother for the death of the boy. He indicated that the illness of the child arose precisely with her arrival.
Early in the morning, all the neighbors of this family woke up from the heart-rending screams of a woman, her own grandson brutally beat her with a stick and shouted "Now it's your turn to die, witch!". After Beating the old woman, he then pushed her right into the fire. A little later, the grandmother died of wounds and burns.
A similar case in Zambia is far from uncommon, a lot of elderly people are attacked by their own relatives, who accuse them of causing damage, evil eye or other witchcraft. In 2017, about 25 old people and old women were brutally killed for this reason.
3. Lynch Courts
In 2008, in Papua New Guinea, villagers broke into a pregnant woman's house and dragged her outside, accusing her of witchcraft that led to her neighbor's sudden death. They threw a rope around the woman's neck and hung her on a tree.
Fortunately, the rope was tightened ineptly and the woman managed to stay alive. For several hours she was hanging from the tree, struggling with the rope, but then she managed to free herself. Her unborn child was not injured either.
Similar cases in Papua New Guinea occur regularly, only in 2019 there were about 50. Local tribes are very superstitious and still believe in their own religions, and treat everything strange and unusual as an intervention of Evil.
In 2009, there was an absolutely terrible case when a crowd of teenagers accused one of their peers of witchcraft. They dragged her to a landfill, where they stripped her naked, beat her, and then tied her to a pile of tires and set them on fire.
The unfortunate remains were discovered only a few days later, when local residents began to complain about the unpleasant smell of burnt flesh, which was distributed throughout the district.
2. The killing of albinos in Tanzania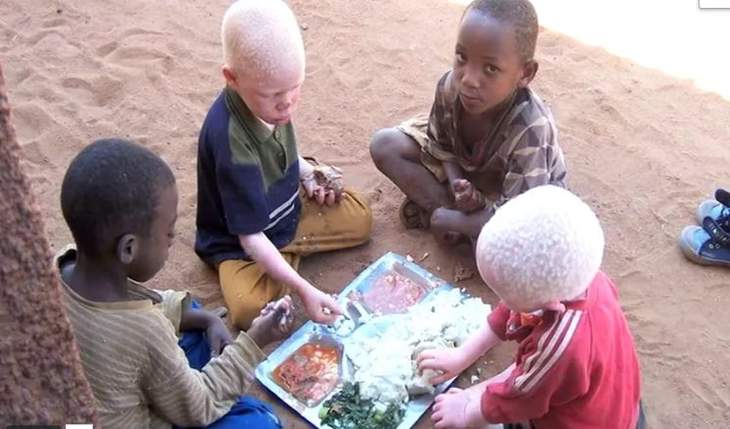 In Tanzania, albinos are considered supernatural beings associated with the world of spirits and magic. Therefore, every part of the albino's body is worth its weight in gold, because it can bring good luck or cure diseases.
Because of this, albinos, especially girls, are literally hunted. There are frequent cases when murderers burst into the houses where the albino lived and chopped the child alive into pieces right in front of it's relatives. In 2014 alone, there were more than a thousand cases of attacks on Tanzanian albinos and, according to human rights defenders, they will only increase.
To save albinos, they are trying to put them in special boarding houses, which are well guarded, but there are still very few such houses from benefactors.
1. Nightmare Christmas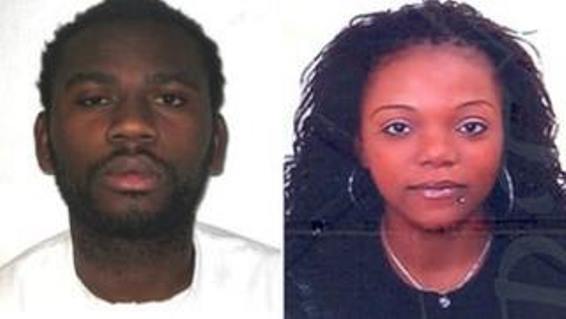 At Christmas 2010, 15-year-old Kristy Bamu was visiting London with his 29-year-old sister Magalie and her boyfriend Eric Bikubi. Everything was quite normal and suddenly, at some point, Magalie and Eric attacked Kristy in a rage and began to beat him, and then tortured him with knives, a broken bottle and a hammer.
They demanded that Kristy confess that he was a sorcerer and that he wanted to harm them with 'kindoki' -or witchcraft. Kristy at some point, could not bear the pain and did it.
After that, the torture became even more cruel. With the help of pliers, the sister and her friend tore off Kristie's ears, and then they dragged the bleeding teenager into the bathroom and threw him into the water "in order to expel the evil spirit from him." However, tortured Kristy drowned immediately.
The court decided to give Eric Bikubi and Magalie Bamu prison sentences of 30 and 25 years, respectively.
Not exercising? Forget motivation. Consider the economics…
'I'm not lazier than my fit friends' I tell myself, peering over a double chin at the crumbs on my bloated gut. I made a commitment to start swimming three days a week- Mondays, Wednesdays and Fridays. Only it's 10pm. It's Friday. And I made that commitment a week ago.
'Get up.'
'Get going.'
'Get at it.'
A noble Jiminy Cricket keeps telling me.
Doesn't work.
Well, it hasn't worked for me. Terry managed. We made the commitment together, only he's swum Monday, Wednesday and… my smartphone vibrates under a swamp of sofa cushions. It's a message from Terry.
'30 lengths :)'
He's a smug fish.
Smug, but is he right to be? Does he really have more motivation, more self-discipline? Is he really (dare I think it for the risk of choking on my thoughts) more virtuous?
No.
I'm the one who suggested that we start exercising. I'm the one whose brother just had a heart attack. I've seen what that's done to my sister-in-law, Julia, and their kids. Let alone Mum and Dad. Terry and I are both motivated by our sad reflection in the mirror but I'm also motivated by the vivid memory of my brother, Andrew, laying in a hospital bed- also my reflection, but in a crystal ball. Friends and family insist that if I don't change my lifestyle, than I too, am staring down the barrel of a shotgun. As far as I can tell, Terry isn't going through a family crisis. He's not suffering those thoughts. He has no warnings to heed.
I'm more motivated than Terry.
And yet, he's going to the pool. I'm not. Why?
Terry and I are the same age and in the same physical condition. We both know how to swim. My physical ability is not restraining me. At least, not any more than it is Terry. Neither my motivation nor my body is holding me back. The mysterious forces keeping me away from the pool, therefore, are not internal but external. They exist in the ether, somewhere between the sofa and the changing room.
When I take a step back, observe my situation and then compare it with Terry's, it doesn't take a fine-toothed comb to unveil some glaring circumstantial differences:
Like differences in proximity. Terry lives nearer his local pool- just over a mile, in fact. Mine is five miles away. Not far, but further. On Monday, when I actually went for a swim, I was stuck in traffic for over thirty minutes.
Terry's pool might be closer to home, but mine is much nicer. Yet does a fancy facility increase my participation? No, because the high standard of the pool attracted the British Water Polo League and now they use it for training and matches. This makes lane availability limited and unpredictable. I have to check the billboard to see when the pool is open to the public. Swim lanes were available on Wednesday and I would have gone, but Joanna was angry with me for not telling her sooner and suddenly abandoning her with the kids. So I stayed home. Terry's pool, on the other hand, is open to the public all day, every day, eight days a week. Unlike me, he can swim whenever suits.
The price difference is also noteworthy. Terry paid a £30 monthly membership, whereas the superiority of my pool puts a premium on the entrance fee, with each and every admittance costing £6.00. There's no cheaper monthly subscription. Every time I think about swimming I shudder at the thought of the £72-a-month it would cost me.
And lastly, stringent management makes my gym a little less accessible. When Terry goes for a swim, he just waltzes past reception. The staff at the Cheadle Sports Centre never checked his medical history. Whereas when I went into Lytham Baths, I had to fill out a tedious, time-consuming liability form. Apparently I'll need to fill one in next time, too.
Call them excuses, but that won't help. The fact of the matter is that this has nothing to do with swimming. Forget the actual exertion of my body. Forget about tiring my arms and legs, wet stroke after wet stroke. I could plan on spending an hour floating on the surface like a grazing manatee and it wouldn't make any difference to my participation. Because before I can even dip my half-naked body into the pool, I need to sacrifice more time, energy, money, and the quality of the relationship with my wife, than Terry does.
And what do I need to make myself expend more time, money and energy on an activity? What do I need to choose the pool over getting a bollocking from Joanna?
Motivation.
And that is exactly what we tell fellow couch dwellers they lack. If only they had more motivation and more self-discipline, then they could live healthier, happier more virtuous lives.
Sometimes this is the case. Sometimes we lack motivation. But comparing my situation with Terry's shows me that motivation isn't the whole picture. If my motivation is stronger than Terry's and yet I am the one not swimming, then motivation can only be part of the equation. It is not, as pop culture would have us believe, the magical fuel that is solely responsible for all human accomplishment. On the contrary, in the machine of life that manufactures our behaviour, motivation is just a small cog.
What are the other cogs?
The Irish playwright George Bernard Shaw once said that,
'love toward the economics is the route of all virtue.'
That's right, Shaw doesn't say that motivation is behind our virtuous behaviour, but instead, it is the economics. Instead of looking for more motivation- or waiting for my brother to have another heart attack- could I change my behaviour by adjusting another behavioural cog?
What if, instead of berating myself for a lack of motivation, I used the motivation I did have efficiently, making adjustments to the economic forces of Proximity, Availability, Price, and Accessibility?
Instead of letting the shaming voices of friends and family echo in my conscience, could I start changing my behaviour by considering a simple mnemonic? Could I try, instead, paying a little more attention to my P.A.P.A?
Eureka… my motivation could dwindle and I'd still be virtuous. We are, after all, not creatures of motivation but of convenience.
If motivation is a fuel, then here are four easy steps to ensure you're using it as efficiently as possible:
1) Keep the activities you love in close Proximity. Attendance data from multiple sports clubs and fitness studios show that there's a limit to how far we're willing to travel to exercise. I thought that I was motivated enough to travel to the swimming pool, but according to the 'Encyclopaedia of International Sport Studies', 90 per cent of users of urban pools travel from within just three miles of the pool. It's not that I have less motivation than regular swimmers. It's that I had a one in ten chance of breaking the mould. From now on I'm going to acknowledge my limitations, respect my range, and ensure that where I exercise is within a distance that I, and everybody else, would routinely travel.
2) Choose activities that are Available when you are. (if they're not, search for consistency). According to the book 'The Economics of Sport and Recreation', when people are asked why they don't participate in sport the single biggest response is 'I don't have the time'. On Wednesday, I didn't have the time because Joanna left me with the kids. But if I'd known in advance when the pool was available, I would have given my wife a fair notice. She would have been more understanding and it would have been easier for her (and I) to set that time aside. If I swam consistently- at the same time every week- there'd be little argument. By scheduling consistent exercise, life's other obligations are less likely to interfere. Sure, if I had a pool in my living room available to me 24/7, then I could swim eratically, at any spare moment of the day. But I don't. So next time my local facility or fitness class aren't available on the same day, same time, week in week out, I'll either suggest that they offer more consistency or I'll be forced to find a coach, class or facility that does.
3) Keep the Price low (but not too low). The economic 'law of demand' states that: people consume less of a good or service when its price increases. My pool is more expensive than Terry's. It wasn't less motivation; just simple economics helping him get his feet wet. Had he paid an annual membership, it would have been cheaper still. However, instead of seeing him swim more often, a one-time annual fee could have hampered his participation. A study of 8,000 gym members titled "Paying to Not Go to the Gym" found that 'new customers who chose a monthly contract were 17 percent more likely to stay enrolled than members who signed up for the entire year'. From now on, whenever charged, I'm paying for exercise monthly.
4) Improve Accessibility; avoid the obstacles. Obstacles are any other hindrances that force me to expend more time, energy and effort before I can even start exercising. Obstacles are often physical- like the limited parking outside of the yoga studio, or the inadequate public transport to the local dojo. But obstacles might also be mental- like a confusing gym website that makes signing up to a HIIT class a mental labyrinth or, as in my case, a tedious accident liability form that racks my brain before I can plunge into the pool. Only easy access makes for regular practice. It's clear that either I avoid the obstacles; figure out a way to remove the obstacles; or else I am doomed to stay right here, sat on the sofa.
On Monday evening after work, whilst my brother Andrew lay in a hospital bed, I actually went to the pool. I sat in traffic for thirty-five minutes. I waited another twenty for the polo team to clear out. I clenched my jaw, handed over six bloody quid and then carefully read each question on that tedious liability form.
– 'Any history of heart disease in the family?' So glad you ask…
Is there any wonder I only did that once?
On Tuesday Andrew left the hospital and those depressing, vivid images of him peeing into a urine pot began to fade. By the time Wednesday evening arrived, I was still motivated. Just not motivated enough to overcome what are now some glaringly obvious economic restraints.
Call me lazy or accept that swimming was a bad economic choice. I don't care.
Either way, at the start of this coming New Year, I'm not going to rely on a resolute surge of motivation. I know that it fades by January's end.
Instead, I'm going to start by making participation in my next healthy hobby a little easier; use my motivation a little more efficiently. I'm going to take heed from a 19th century Irish playwright, give the economics a little more consideration and show my P.A.P.A a little more love.