A Former CIA Officer Teaches You How to Spot a Lie
Dr. Mercola, Guest
Waking Times
A person lies an average of 10 times a day, according to Susan Carnicero — and she's one to know. As a former CIA officer who spent more than 20 years interrogating, interviewing and polygraphing suspects, she's learned a thing or two about how to spot a liar.
In fact, Carnicero has also developed behavioral screening programs used by the U.S. government and co-written the book "Spy the Lie," which teaches you how to detect deception. She's also a co-founder of QVerity, which is a provider of behavioral analysis and screening services for both the private and public sectors.
It may seem shocking that people lie on such a regular basis, but remember that not all lies are malicious. Little white lies are told more often than big important lies, according to research published in the Journal of Language and Social Psychology,1 and this includes innocent mentions like saying you're fine when someone asks you how you're doing — even if you're actually not.
There's a wide range of lies, Carnicero notes in the video above. At one end of the spectrum are lies meant to spare somebody's feelings or keep a conversation from going in a direction you don't want it to go. At the other end are big bold-faced "I didn't do it" lies. It's in the latter case where being able to spot a liar can definitely work in your favor, in more scenarios than you might initially imagine. For instance, if you're hiring a new employee or thinking about investing in a financial venture, knowing the truth is certainly important.
Likewise, in your personal life, whether you're confronting your partner about potential infidelity, your child about drug use or wondering whether your new flame is trustworthy. Even when you're in the market for a new car or seeking a contractor for your home, cuing in on telltale signs of deceit can help you avoid an expensive mistake.
How to Spot a Lie: Analyze Versus Speculate
It's difficult, if not impossible, to tell if a person is lying just by looking at them. This would be speculation. Instead, Carnicero stresses the importance of analyzing the situation. "What I want to look at is how a person is reacting to things," she says, using the example of someone sitting with their arms folded — a "global behavior." While this might at first appear to be a closed-off or deceptive posture, there are many reasons why someone might sit in this way, from being cold to just being a habit.
"We give way too much weight to global behaviors," Carnicero says. "We want to do away with that. That's speculation." To pick out what's relevant and what's not, first identify the stimulus — the questions you're asking — and then focus on the behaviors that are directly associated with the person's response. Timing is key here; a major red flag is a deceptive behavior that occurs within the first five seconds after the question is asked.
"If they don't show me a deceptive behavior within five seconds, they're not lying to me," she says, adding that paying attention to clusters is another key. "I want to see at least two or more behaviors [during their response] for that to be a deceptive answer." In some cases, the first deceptive behavior may occur before you've even finished asking the question — and this is a red flag too — but just remember that the first one should occur within the first five seconds — and there should be two or more in total to signal a lie.
Managing Your Bias and Recognizing Evasiveness
Many people are taught that lying is wrong and to try to look for the good in people. But when trying to spot a liar, it's important to ignore truthful behavior, which will only add to your bias and contribute to what Carnicero describes as the "halo effect." "Deceptive people can give us truthful answers," she says, and will try to manipulate you to believe them. In many cases, they may give you more information than you asked for in an attempt to make you think they're a good person. According to Carnicero:
"The people that we know are already out to manage our perceptions … go way beyond what we're asking for … the purpose of that again is to convince us that they're good people, and what happens if I'm a novice is that I start to think that's a good person. It's a self-fulfilling prophecy … and I'm going to start to think that that person's good, and I'm going to miss the bad."
So make a point to ignore truthful behavior, instead focusing on deceptive ones. Meanwhile, recognize tactics of evasiveness, which are major clues that a person is not being candid, such as:
Failure to provide information asked for — does the person go on at length but not answer the question you asked?
Failure to deny. "The most important thing to the honest person is giving you that answer, denying if they didn't do something. The truth is their biggest ally," Carnicero says.
Use of exclusionary qualifiers, such as saying "for the most part," "fundamentally" or "not really." These beg for a follow-up question to reveal what the person is leaving out.
Aggression Is Often a Sign of Lying, as Are 'Convincing' Statements
When evaluating a person's trustworthiness, "some behaviors weigh more than others," according to Carnicero. "Aggression is one of those." If you question your child whether he's taking drugs and his immediate response is one of anger, it's a major red flag. Likewise, if you've had a theft at your company, and the employee you're questioning attacks you for asking about the theft.
"If you have somebody who jumps down your throat because you ask them a question — I don't even care if it's your kid … you got a problem," she says. They may also attack a third party, such as the company itself for not providing enough security to prevent thefts in the first place. Along these lines, demonstrating an inappropriate level of concern is another telltale sign that someone is not telling the truth.
For example, if they brush off an important question as inconsequential, smile at an inappropriate time or get angry for seemingly no reason, they're likely lying. Carnicero also stresses the importance of differentiating between convincing statements and those intended to convey information — the former being a sign of lying. Let's say you ask someone if they stole something.
If the person launches into a long response about their good employment history and trustworthiness, those are convincing statements that, while they sound true, signal a lie. Simply saying "no" is conveying information that is likely a truthful response. Carnicero says, "A convincing statement is the strongest arrow that any person is going to have in their quiver. Saying 'I'm a good person,' 'I'm a good worker' … when somebody's trying to convince you of something" rather than convey information, it's a strong sign of a lie.
Paying attention to small details can also reveal a lie — like saying "I wouldn't do that" versus "I didn't do that." The former — "wouldn't" — is often a lie. "We have to listen for didn't," Carnicero says. Invoking religion is another tactic liars often use to draw you in and manage your perceptions of them, saying things like "I swear on a stack of bibles." Other subtle signs include "perception qualifiers" such as "honestly," "to tell you the truth" and "quite frankly," which are used to verbally "dress up a lie." When combined with clusters of other deceptive behaviors, these can help you to spot a lie.
Nonverbal Signs of Deceit
A person's nonverbal cues are also important to hone in on when evaluating whether or not they're lying. Carnicero recommends paying attention to the following nonverbal cues:2
•Behavioral pause: If you ask a person a vague question, such as what were you doing on this date years ago, it's reasonable to expect a pause before they respond. But if you ask, did you rob a bank 10 years ago to this day, they should respond immediately. In the latter case, a delay is a sign of lying.
•Verbal/nonverbal disconnect: If a person nods their head while saying no, or shakes their head "no" while saying yes, this disconnect is considered a deceptive behavior (except in certain cultures in which nodding doesn't mean yes).
•Anchor point movements: Another sign of a lie is movement in an "anchor point," such as feet on the floor, arms on a desk or even a dangling foot if a person's legs are crossed.
•Grooming gestures: Straightening a tie or other piece of clothing, fixing hair, adjusting glasses or fiddling with shirt cuffs can be subconscious ways that people try to quell their anxiety and are often a sign of a lie. Clearing of the throat or swallowing prior to answering are also considered indicators of deceptiveness.
•Hand-to-face movements: If a person put their hand to their mouth, licks their lips, pulls on their ear or otherwise touches their face or head, it's another deceptive behavior. Parade noted:3
"The reason goes back to simple high school science. You've asked a question, and the question creates a spike in anxiety because a truthful response would be incriminating.
That, in turn, triggers the autonomic nervous system to go to work to dissipate the anxiety, draining blood from the surfaces of the face, the ears, and the extremities — which can create a sensation of cold or itchiness. Without the person even realizing it, his hands are drawn to those areas, or there's a wringing or rubbing of the hands."
Spotting a Liar Isn't an Exact Science
While it isn't always easy to determine when you're being lied to, following Carnicero's guidelines can certainly help. You can find more details, including many anecdotes that show the guidelines in action, in Carnicero's book "Spy the Lie: Former CIA Officers Teach You How to Detect Deception." Being able to decipher the truth can be life changing when it comes to your professional and personal life, and you can even use it to save yourself money and avoid getting ripped off.
As for lying, if you're on the giving rather than the receiving end, it's worth noting that adopting an "honesty is the best policy" approach isn't only good for those around you but also for yourself. People who told only the truth for five weeks had an average of seven fewer symptoms, such as sore throats, headaches, nausea and mental tension, than the control group,4 with researchers suggesting that lying may cause stress that dampens the immune system.
In the case of lying, however, many people do it without even thinking about it, which means, in order to protect your health — and your reputation — you've got to recognize that you're doing it — and change it — before those around you recognize it first.
The Mainstream Gets A Hit Of DMT On The Late Show With Stephen Colbert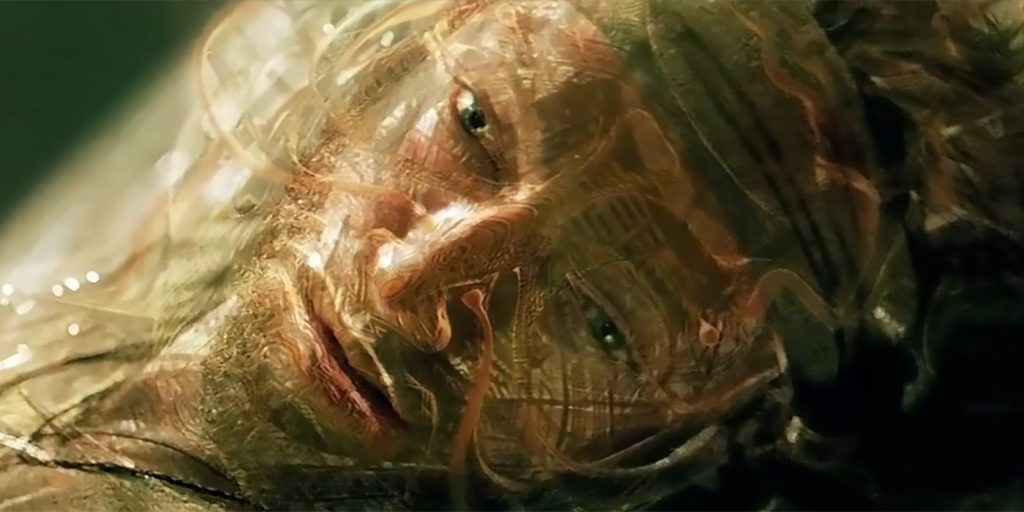 The times, they are most definitely a-changing!
In few areas is this change more palpable, than in how the discussion concerning the incredible potential of psychedelics is now openly moving from alternative sites (like this one) into mainstream media and Television.
Why, an appearance of someone like Terence McKenna on Johnny Carson's The Tonight Show would have been nothing but a pipe dream – pun intended – but now check this recent interview on Stephen Colbert's The Late Show on CBS of best-selling author Michael Pollan, whose most recent book How to Change Your Mind led him to personally try a whole variety of mind-altering substances – including 5-MeO DMT, which is the smokable (and far more potent!) cousin of the famous 'spirit molecule' entheogen, which can be found on the venomous skin of the Sonoran desert toad:
Pollan did a very good job using the brief time of his air segment in explaining how these self experiments were not just for mere recreational purposes – "this isn't just taking them and then going to a concert!" – and how with the proper assistance of a therapist or a guide one can use psychedelics to either achieve 'ego dissolution' and/or comfront the monsters lurking in the shadows of your subconscious, which can be of tremendous therapeutical value if done correctly.
Colbert had ample oportunity to tease his guest seeing how these experiences are still demonized by the majority of society – not to mention the authorities! And although Pollan did admit these substances are still largely illegal, it is precisely this kind of positive exposure what will eventually compel citizens to demand that psychedelics become available to anyone who wishes to benefit from their medicinal properties, or simply use them as a tool for the exploration of their own consciousness.
How to Change Your Mind has been just released, and it's available anywhere where books are sold.
What Happened To My Spirit When I Spent 2 Nights In Nature…ALONE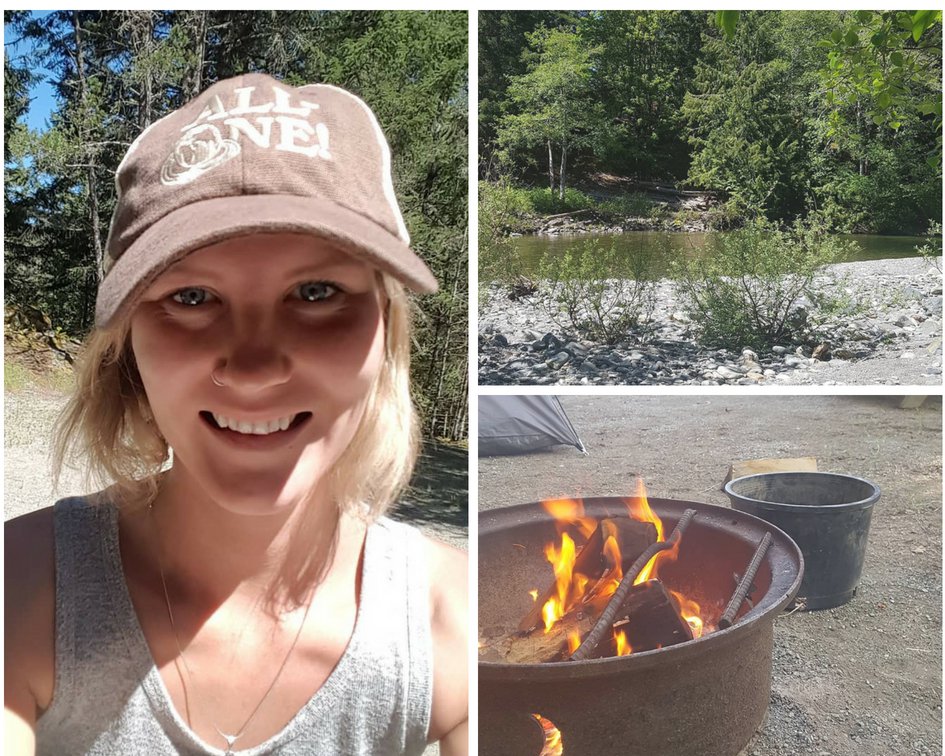 I recently got back from spending a few nights in nature, camping, with no cell service – by myself! This experience was actually surprisingly powerful and provided me the time and space to allow insight into my life to come through in order for me to get clear and align with what is working and what isn't. Not only is there tremendous healing power from nature, but spending time alone, truly alone — without the distraction of Facebook or movies, proved to be a very healing experience for me. Let me explain…
Some of you who are reading this are probably thinking, who cares? I go camping, hiking or out in the wilderness all the time by myself, what's the big deal? Well, if that's you, good on you, keep doing it. Then there are those of you who may be thinking, now why on Earth would you do that? Let's not forget about those of you who may also be thinking wow, I wish I could do that. For me personally, this was a scary thought, I actually felt like I was going to be bored and miserable the whole time but was I ever wrong about that one…
What Inspired This Idea?
I recently returned from 4 months abroad and came back to the city that I originally departed from. Upon my return, I had been running around meeting up with everyone, hanging out with friends all of the time, and essentially distracting myself with other people. What was I distracting myself from? That's simple, myself.
There were a number of things coming up for me during my travels and lots of things that I needed to integrate as well as a list of personal "to-do's" that I had been neglecting. So, I had originally planned to have a celebration for my 28th birthday by going out for dinner and maybe some dancing with friends. That was until I was faced with the stark reality that I had been forgetting about myself completely, and making time for everyone else but me. That's when I decided that I needed to spend some time on my own and thus the idea of going camping, away from people and any and all distractions, would serve me best. I told a few friends about the idea and asked them to hold me accountable because as soon as the idea entered my head I felt so afraid, but more like the good kind of excited fear that you get when you know you are doing something different and stepping outside your comfort zone. This ended up becoming the greatest birthday gift I could ever received, and best of all, I gave it to myself.
Why Was This So Powerful?
As I mentioned earlier, prior to this experience I had this idea that I would just be sitting there, bored out of my mind waiting anxiously for the time to pass. What I ended up getting was comparable to any insight I've ever received during any ayahuasca or other plant medicine experience. Just being there in nature, on my own was instantly calming, from the moment I started driving to my destination, through the whole process of setting up my tent and space. Then, after that I was just left with nothing but time, to reflect on anything that was coming up. I felt present and connected; the cool thing about nature is that it essentially puts you right in the moment.
Something I had been putting off since my arrival back home, was writing a letter to my Dad, I won't get into all the details of what that entails, but the insight to do it came to me upon my travels. The more time I let pass without doing it the less important it seemed, completing this letter was one of the things I wanted to do with all of the spare time I had while camping. On the morning of the second day, I sat there, amongst the trees and sunshine and let it all pour out. That alone provided me with the space in my heart and mind to just sink into the rest of the experience.
I walked down to a beautiful river and sat in the sun beside a tree and just felt the immensity of it all. It was a beautiful sunny day, and I had the opportunity to sit there and take it all in and be a part of it. Everything around me felt so alive and energized and this energy was coursing through me as well. Typically, I'm not one for sitting down to listen to a guided meditation and do it, the meditation I had whilst sitting in the nature was one of the most powerful I ever had and I didn't even need to try, it just happened so effortlessly.
A while after that, all of this clarity started flowing through me, it was essentially allowing me to look at my life from an objective point of view. I started writing, and in doing so, I came up with a prioritized list of personal and work tasks that I needed to accomplish, I essentially organized all of my jumbled up thoughts, stresses and anxieties and got them all out and on paper so I could sort through them. Because I hadn't been giving myself the time and space to actually do this, I had been feeling so overloaded with things that kept building up and because there were so many I just kept pushing them aside. I see clearly now, how that was all unnecessary chaos that could have easily been avoided had I taken just a few hours to myself during the week. Now that all those thoughts were out of my head and on paper, I could effectively clean up the mess that was occupying my mind and create the space to allow for the space and stillness to come through.
Keep in mind, that this all happened simply by allowing myself the time and space to do it. Camping may not be your thing, but spending time alone in nature is very powerful. I have a feeling that just being so connected to technology, people, and even the cities we live in, cause a lot of anxiety in our lives that can take over if we don't allow ourselves the time to disconnect from tech and connect within.
So, This Was Only My Experience, Will It Work For You?
So yeah, this worked for me, but who says it will work for you? Well there are tons of scientific studied full of evidence that proves natures efficacy for treating stress, OCD, negative thought patterns, ADD, depression and so many other things. Here are some fine examples of that..
Aside from the almost instant feeling of calm and contentment that accompanies time outdoors, hiking in nature can reduce rumination. Many of us often find ourselves consumed by negative thoughts, which takes us out of the enjoyment of the moment at best and leads us down a path to depression and anxiety at worst. But a recent study published in Proceedings of the National Academy of Sciences found that spending time in nature decreases these obsessive, negative thoughts by a significant margin.
Brooding is a state of constant worry and stress about everyday things in our lives. This type of thinking is not healthy or helpful and is actually detrimental to our overall mental health. In many cases, these thinking tendencies act as a precursor to depression. Not surprisingly, brooding is much more common to people who live in cities than to rural dwellers.
This sort of rumination is strongly associated with increased activity in an area in the brain known as the subgenual prefrontal cortex. This sparked the interest of Gregory N. Bratman and his colleagues because it was something they could measure, particularly before and after exposure to nature. Thus began a second study.
38 healthy adult city dwellers were gathered and asked to complete a questionnaire to determine how frequently they were brooding. Then researchers took brain scans that measure the blood flow that was passing through each person's subgenual prefrontal cortex. The volunteers were split into two groups: one was assigned to go for a walk through a lush, leafy, quiet park on the campus while the other was assigned to a loud, multi lane highway with busy traffic. Neither of the groups were allowed to walk in pairs or listen to music during the exercise.
As soon as they completed the exercise they returned to the lab and answered the same questionnaire, then had their brains scanned again.
The results were as to be expected – the group who walked along the highway still had increased levels of blood flow to their subgenual prefrontal cortex and their broodiness scores were unchanged. The group who walked amongst nature, on the other hand, showed very meaningful improvements in their mental well-being. They were not dwelling on as many aspects of their lives and less blood was flowing to their subgenual prefrontal cortex. Indeed, this area of the brain appeared quieter.
The results of this study "strongly suggest that getting out into natural environments could be a simple, effective, and almost immediate way to improve moods for those who dwell in cities," said Bratman.
New research published in Health & Place has found that living in a residence with a view of the ocean is associated with improved mental health. The study looked at the visibility of green and blue spaces for residents in Wellington, New Zealand. Green spaces are forests, parks, and other similar areas, while blue spaces are defined as water regions like oceans and rivers. Researchers used topography data and compared it with information that assessed anxiety and mood disorders, which had been gathered from the New Zealand Health Survey.
The researchers (from the University of Canterbury in New Zealand and Michigan State University) also took into account people's income, age, and sex, and eventually found a positive correlation between people who had a view of the ocean and positive mental health.
Final Thoughts
Really, the evidence speaks for itself, if you are feeling lost, down, anxious, confused, depressed, unclear, disconnected from yourself or anything really, a quick separation from "reality" and a connect to nature could be the exact medicine you need and the best part is, there are no side effects and it is absolutely free!
Never forget that you, as much as anyone else, are deserving of your own love, care, and affection.
Much Love
Special shout out to Dr. Bronner and his magic soap for the "All-One!" hat as pictured above.
Who I Chose To Un-School My Son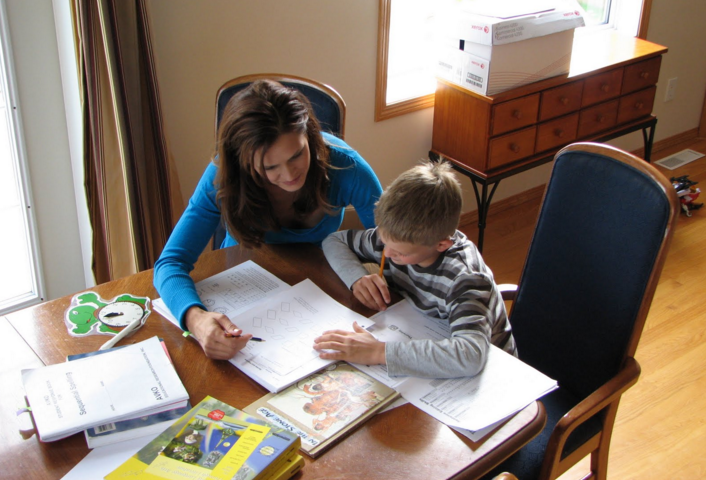 Now more than ever before our society is seeing the need to take matters into our own hands and not rely on others to get the job done for us. The topic of un-schooling has become quite popular and with good reason.
According to Wikipedia:
"Unschooling is an educational method and philosophy that advocates learner-chosen activities as a primary means for learning. Unschooling students learn through their natural life experiences including play, household responsibilities, personal interests and curiosity, internships and work experience, travel, books, elective classes, family, mentors, and social interaction. Unschooling encourages exploration of activities initiated by the children themselves, believing that the most personal learning is, the more meaningful, well-understood and, therefore, useful it is to the child. While courses may occasionally be taken, unschooling questions the usefulness of standard curricula, conventional grading methods, and other features of traditional schooling in the education of each unique child."
I couldn't agree more. It's about taking the reigns in our children's education to ensure that they are not just getting a good one but they have the opportunity to see the great joy of learning. After six years of leaving it up to the system, my son lost that great joy.
All Children Love To Learn
All kids love to learn and my son was not excluded from that. After a couple years of school, I noticed that school didn't feel like a place of learning for him. Learning was something that naturally manifested into his life. I taught him sign language before he ever said his first word. He loved books, songs, art, counting and all the stuff a child his age liked to learn about.
As early as grade one, he began showing signs that he would prefer not to go there. Recently I saw an episode of The Simpsons titled, 'Lisa's Sax' from Season 9, which shows a flashback to Bart's first day of kindergarten. Some of you
may know the one. In the episode, Bart starts his first day saying, "School will be fun." Shortly after, his initial enthusiasm is crushed by an uncaring and bitter teacher who says that he would be a failure at life, and he draws a violent sketch of his feelings. I feel that's what it was like for my son (and many other kids) when they entered school for the first time. They go in with enthusiasm and excitement and end up with disdain and confusion.
In grade four, he began to ask me questions regarding the structure of school. He told me he didn't like that the kids were constantly being told to be quiet and sit still. He didn't understand why he couldn't eat when he was hungry. He was confused why he couldn't learn about the things that he liked or was interested in. He asked why the teachers stopped using games and songs and kept play time to a scheduled time once a week. Prompted by my son's inquires, I was compelled to do research about public education and its origins which I will share my findings later in this article.
When my son was in grade 5, I noticed that he didn't understand basic math concepts. Concerned, I reached out to his teacher who told me that she hadn't noticed. She said she would look into it and I put my faith in her that she would get to the bottom of the problem. She never did and before I could follow up with her as to why nothing had been done, the teachers went on strike until the following school year. My son entered grade 6 and more problems regarding school began to arise.
The Move That Changed Our Lives
By February of this year, school had created a horrible rift in our home life. When I would try to help my son with his homework, he would become extremely emotional and shut down. This made it almost impossible to help him. Eventually he had an emotional breakdown. He began by telling me that he was not going back to school. After asking him why he felt so strongly about this, he listed numerous reasons over the course of two hours. The things he brought up were that he felt like school was militarized. When asking why he felt like that he said because of the rules, the loud
sound of the bell and that they made them run outside in the winter rain and cold everyday even if they didn't want to. He felt like school was boring because he never had the opportunity to learn what he was interested in. How many of you reading this ask your children what they learned about in school when they come home and they reply with, "Nothing" or "Boring stuff"? My son disagreed with how the kids were treated, specifically that the teachers were above the students and that they were like masters and the kids were like slaves (his words). He didn't feel like what he was learning about would benefit him in any way, not now, not ever. He felt stupid and the pressure of "competing" with his peers was unbearable.
This incident deeply saddened me. From what I could see, my baby was suffering and as his mother, it was my duty to find a solution to this and I feel I have. I had been toying with the idea of home education for years. Every day after school, I would tutor my son on things he would never learn while attending school which I think was the basis for him to be able to have an awareness that something just wasn't right at that place. I so badly wanted him to see the joy of learning and how beneficial it is to be educated but felt with the lack of funding and set curriculum that was not possible. After laying out my options with home education and studying the philosophies and methods of un-schooling, I pulled my son from the school.
The Teachers Know That Public Education Is Horribly Flawed
I sent an email to his teacher explaining a bit about why I was taking my son out of public education which prompted the teacher to call me. We had a very long, enlightening conversation regarding the school system. The teacher told me that he completely supported and agreed with my decision to educate my son at home. He knew that the system was out-dated at best and the kids are not benefiting from it in anyway. He stated that most kids in his class were having meltdowns at home and in school regarding it. He agreed with me that the system doesn't teach the kids how to be critical thinkers and that can be very dangerous for a society as a whole. He told me that he will not be putting his kids in public education. That statement alone was enough to tell me I was doing the right thing. My son was in a split class and had two teachers. Between the two teachers, they shared 65 students. That is unbelievable! The teacher stated that he so badly wants to teach but it's so conflicting because as a teacher, his hands are tied. He has to stick to a set curriculum and can't really go outside of it. He said that there literally is no funding. Most teachers pay for a lot of school supplies out of their own pockets. This morning I read a Polk county public school teacher's letter of resignation. To me it's more proof that the teachers know that the system is horribly flawed!
How My Son's Life Has Changed
Since we started our journey of un-schooling, he now understands basic math concepts. His mood has also improved greatly. When I first caught wind to him being behind, I knew that it stemmed from his grade two year and he couldn't get caught up because the teachers unfortunately don't do one-on-one help. He got behind in the first place because he was being bullied and his teacher at the time was also doing questionable things like not letting him go to the bathroom. That was a bad year for him. I know that experience had a part in his perception of school and him falling behind. Regardless, nothing was done on the teacher's part to rectify the problem and how could they if they don't have the time or resources to give one-on-one help. The principal of my son's school said that they don't offer one-on-one help at that school and most public schools.
The change from my son while he was in public school to un-schooling is like night and day. Now, he has complete say in what he learns about and because I know his interests, I can incorporate them into all subjects that he's doing for that week. For example: he is completely obsessed with Samurais. So he completed math worksheets that had samurais on them, we explored the science of making katana swords, the geography of Japan, the history of the Edo period (time of the Samurais), writing assignments based on monks and Buddhism, the culture of Japan throughout history and now, and lots more. I couldn't believe how I could incorporate samurais into every single subject.
Eventually, he started having self-directed days where he is his own teacher. He has the reigns and can decide what pace to go at and how much he wants to complete in one day. Some people have asked me if he does anything on the days when were not working together. Through un-schooling he has learned the importance and magic of learning. It's all centered around his interests, passions, and curiosities so of course he does. He has the awareness that learning can manifest in anything. Whether it's practicing his archery, tending to the plants, cooking, travelling, engaging in his passions and spending time with the ones he loves; he knows anything he engages himself in can teach him. When he was in school, he never set goals. Since we've been working together he sets goals and achieves them all the time. We have no set curriculum; he is in control with me as a guide.
The greatest thing that I've learned through this experience is that we must be engaged in our children's learning. Even if un-schooling doesn't seem like an option. We can't expect that all their education needs will be met at school. For example, the things he has learned through un-schooling that he could not learn while attending public education include: cooking, the Japanese language, Nikola Tesla, how to take notes, the power of one, philosophy, philosophers, astronomy, Gandhi (and other greats like him), quantum physics, Buddhism, Jesus, yoga, meditation, critical thinking, archery, how to grow food, laws of attraction, the power of gratitude, wilderness survival, various conscious documentaries like "I Am", in depth political history and how society was built, natural healing and medicines, knowledge of self and so, so, so much more! As a parent and an enthusiastic student of the universe, I believe all these things and more should be taught through public education! We must fill in the gaps whatever way we can in our current situations. The system is broken and the children are suffering.
The Evidence That Something Needs To Change
Aside from my son's personal experience with school, there are other reasons that pushed me to make the move into home education. The most important one is the origins of public education. I truly believe that if parents knew what public education was really created for, they would never enrol their children in it.
I wrote an article regarding the origins which you can view here. I highly recommend that you read this article which highlights John D. Rockefeller's investment of and his involvement in it (to the outcry of parents and education professionals alike) as well as Horace Mann's ("The Father of Education") role in it and his ties to Prussia.
A notable person I have come across who has actually taken the time to study the long term status of the un-schoolers is Peter Gray. He is a Boston College research professor who has studied how learning happens without any academic requirements at a democratic school. In 2011, he decided to conduct a study with his colleague Gina Riley regarding a question he had that was centered around the outcome of the 10% of un-schoolers from the estimated two million children who are home schooled. He was prompted to conduct the study after finding no academic studies that adequately answered his question.
"In 2011, he and colleague Gina Riley surveyed 232 parents who unschool their children, which they defined as not following any curriculum, instead letting the children take charge of their own education. The respondents were overwhelmingly positive about their unschooling experience, saying it improved their children's general well-being as well as their learning, and also enhanced family harmony. Their challenges primarily stemmed from feeling a need to defend their practices to family and friends, and overcoming their own deeply ingrained ways of thinking about education. (The results are discussed at length here.)"
Prompted by his own curiosity about how un-schooled children felt about their education experience and how this may have impacted their ability to pursue higher education and obtain gainful and satisfying employment, he conducted a study in 2013 in which he surveyed 75 adults ranging in age from 18 to 49; almost all of them had 3 years of un-schooling experience. The results and Gray's remarks on the findings of the survey are quite long. You can read the entirety of the article and results here. Below I will paraphrase some of the points that really stood out for me in regards to questions I have been asked regarding my son's future (going to college or finding employment).
"All but three of the 75 respondents felt the advantages of unschooling clearly outweighed the disadvantages. Almost all said they benefited from having had the time and freedom to discover and pursue their personal interests, giving them a head start on figuring out their career preferences and developing expertise in relevant areas. Seventy percent also said "the experience enabled them to develop as highly self-motivated, self-directed individuals," Gray notes on his blog. Other commonly cited benefits included having a broader range of learning opportunities; a richer, age-mixed social life; and a relatively seamless transition to adult life. "In many ways I started as an adult, responsible for my own thinking and doing," said one woman who responded to Gray's survey."
""Very few had any serious complaints against unschooling," Gray says, and more than a third of the respondents said they could think of no disadvantages at all. For the remainder, the most significant disadvantages were: dealing with others' judgments; some degree of social isolation; and the challenges they experienced adjusting to the social styles and values of their schooled peers."
"What stood out, he adds, is that "many more said they felt their social experiences were better than they would have had in school." Sixty-nine percent were "clearly happy with their social lives," he says, and made friends through such avenues as local homeschooling groups, organized afterschool activities, church, volunteer or youth organizations, jobs, and neighbors. In particular, "they really treasured the fact that they had friends who were older or younger, including adults. They felt this was a more normal kind of socializing experience than just being with other people your age.""
"Three people were very dissatisfied overall. In all three cases, the respondents said their mothers were in poor mental health and the fathers were uninvolved. Two of the three also happened to be the only ones who mentioned having been raised in a fundamentalist religious home, though the survey didn't ask this question specifically. It appeared to Gray that the unschooling was not intentional—the parent had aimed to teach a religious curriculum, "but was incompetent and stopped teaching," he notes. In all of these cases, the children's contact with other people was also very restricted; moreover, they were not given any choice about their schooling and therefore felt deprived of school."
"Overall, 83 percent of the respondents had gone on to pursue some form of higher education. Almost half of those had either completed a bachelor's degree or higher, or were currently enrolled in such a program; they attended (or had graduated from) a wide range of colleges, from Ivy League universities to state universities and smaller liberal-arts colleges."
"In the words of one woman: "I already had a wealth of experience with self-directed study. I knew how to motivate myself, manage my time, and complete assignments without the structure that most traditional students are accustomed to. … I know how to figure things out for myself and how to get help when I need it." Added another: "I discovered that people wanted the teacher to tell them what to think. … It had never, ever occurred to me to ask someone else to tell me what to think when I read something.""
More Evidence
Hackschooling Makes Me happy | Logan LaPlante | TEDxUniversityofNevada
High School Valedictorian Speaks Out Against Schooling
4th Grade Student Sounds Off On State Testing
What Is The Solution?
I'm all about creating sustainable solutions that we can start implementing today. I wanted to share my story about my son in hopes that it will help other parents who are watching their children suffer in the school system and to know that there are other options. I believe that our children are the future and as such, it is our duty to make sure they have not just a good education but an inspiring and enlightening one so they don't make the same mistakes my generation and generations before me have made. There has been a large increase on discussions regarding public education and the effect it's having on our children. I personally believe that the whole system needs to be changed. It's outdated and has sinister roots. We have the power to change things and talking about the solutions is a good start.
Recently, I read an article titled, 'Why every parent should consider un-schooling'. In it, it states that with programs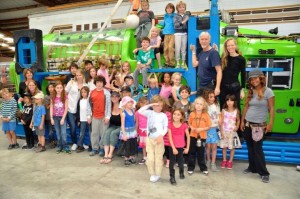 like No Child Left Behind (millions of children have actually been left behind) and Common Core (otherwise known as Common Conformity) in the United States, parents are finding the educational climate so unacceptable that they are willing to take a radically different path. Upon reading that, I was reminded of another article I read regarding director James Cameron (Titantic, Avatar) and his wife Suzy Cameron creating an innovative school called Muse. The concept behind MUSE came about after Suzy, a global environmental activist, mother of 5, and proud wife, grew tired of watching her older children struggle in the traditional education system, and sought an alternative and more environmentally aware option.
I definitely think creating new schools with the basis of the "un-schooling" philosophy is what we need but for many parents that can seem like light years away especially when our children are suffering now. I've written many articles on how any parent can adopt the philosophies of un-schooling or home education even if they have to work during the day. There is always a way. It really depends on how much work you are willing to put in. I will list the articles below as well as some other resources about un-schooling. I hope they are helpful for those who are considering like I was. Above all, I think if we work together, we can create a better, happier and more sustainable world for ourselves and generations to come and I believe the key to this is conscious education rooted from passion and expansion with no child ever being excluded or left behind.
Un-Schooling Resources:
For Those Who Are Considering Home Education <- Click to Read Article
Home Education For The Conscious Parent <- Click to Read Article
Dayna Martin
Dayna Martin is an activist, educator and author of, Radical Unschooling: A Revolution Has Begun. She does Unschooling and Peaceful Parenting coaching. You can learn more about Dayna at her website: http://daynamartin.com/
Peter Gray, Ph. D, research professor at Boston College, is author of Free to Learn (Basic Books, 2013) and Psychology (Worth Publishers, a college textbook now in its 7th edition).  He has conducted and published research in comparative, evolutionary, developmental, and educational psychology. He did his undergraduate study at Columbia University and earned a Ph.D. in biological sciences at Rockefeller University. His current research and writing focus primarily on children's natural ways of learning and the life-long value of play. You can learn more about Peter and his work at this website: http://www.freetolearnbook.com/
Sources:
http://ww2.kqed.org/mindshift/2014/09/02/how-do-unschoolers-turn-out/
http://www.collective-evolution.com/2014/01/07/this-is-what-happens-when-a-kid-leaves-traditional-education/
http://www.collective-evolution.com/2013/03/08/high-school-valedictorian-speaks-out-against-schooling/
http://www.collective-evolution.com/2015/04/21/4th-grader-rocks-common-core-education-by-asking-school-board-one-question/