A chilling video shows La Llorona in a town in Colombia
La Llorona is a legendary figure with several incarnations. Generally known as 'the woman who cries', it is represented as a type of soul in sorrow: an appearance of a woman dressed in white, which appears in lakes or rivers, sometimes at road crossings, who cries at night for her lost children whom she killed. Her crime was committed in an attack of madness after learning that her lover or unfaithful husband left her to be with another woman of superior status. After realizing what he had done, he committed suicide.
It is described as a lost soul, condemned to wander the earth forever. For some, it is simply a fictional figure used by parents to scare children who misbehave. This popular history has been represented in several forms: in cinema, animation, art, poetry, theater, and literature aimed at both adults and children. The legend is deeply rooted in Mexican culture, but little by little it has been spreading throughout South America and certain parts of the United States. But the question we ask ourselves is: Is there evidence of its existence? Well, the answer to this question may be found in a video that has recently gone viral
'La Llorona' in Colombia
A video recently published on social networks shows what appears to be the silhouette of a "woman crying" on a tree in Colombia, which for many is the evidence that 'La Llorona' is much more than a legend. According to the South American media, the incident occurred in the Colombian municipality of Moñitos last month and became a viral phenomenon on social networks shortly after Christmas.
Although they have not offered many more details, all that is known is that the inhabitants of the small municipality are afraid to leave their homes due to the ghostly sighting. Specifically, it has been suggested that the entity in the video is clearly the terrifying figure of Latin American folklore known as 'La Llorona'.
As we have commented previously, the legend says that this wandering spirit is that of a woman who was rejected by her husband and, in response, drowned her children and then committed suicide. He refused to "go to the other side" and now La Llorona roams the Earth in spirit form, killing anyone who has the bad luck of meeting her.
Like many similar videos that go viral, the opinions of Internet users about sighting in Colombia are divided. While some have found the scene quite scary, the most skeptical criticized the video by ensuring that it is a hoax. However, this is not the first time that the alleged Llorona has appeared in Colombia. In the middle of last year the inhabitants of La Esmeralda, in the Colombian municipality of Arauquita, heard a strange cry and shrieks past midnight. Like what happened in Monitors, nobody dared to leave his house to know what was happening.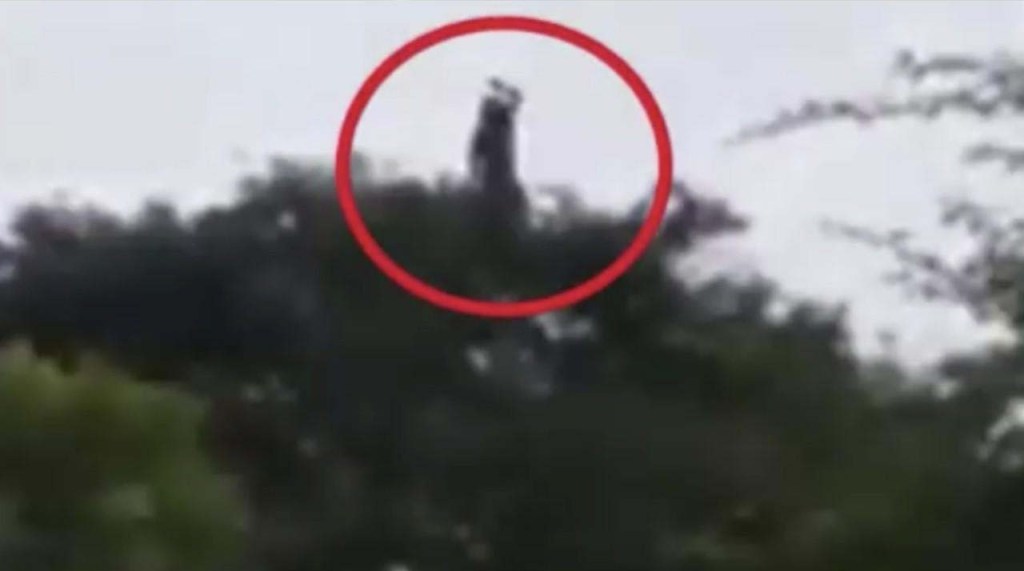 But several witnesses returning home heard a cry and were surprised at the figure of what appeared to be an elderly woman, extremely thin, with long black hair on her face and dressed in a white robe, walking slowly towards the cemetery of the town while crying inconsolably. The men decided to follow her and at one point, the strange woman stood at the grave of a small child. It was at that moment when the woman turned to the men and gave a loud shriek that made them run away from the place.
The truth is that the video is really scary, and if it's fake, we don't know how the real Llorona should be. Maybe it's a ghost, or a mystical being or a demonic entity. Although we can not rule out that it is a strange creature that emits a disturbing sound.
What is your opinion about the video? Is it a real sighting of La Llorona or just a woman standing on a tree? Feel free to share your opinion below.
Mold on the walls, entrances for demonic entities
This is an all too common problem in many homes: mold stains growing on the walls or on the ceiling. Although mold can germinate anywhere on a property, it usually occurs more frequently in the upper areas near the roof, in the lower areas near the ground or along baseboards.
For many people, this is a frustrating and very common problem in bathrooms, wet basements, kitchens or laundries. If conditions are humid, ventilation is poor, and temperatures are high, mold spores invisible to the air can become present almost anywhere in a home.
The most dangerous type of mold is stachybotrys chartarum, commonly known as black mold, which can cause chronic respiratory irritation, headaches and persistent fatigue. According to experts in the field, black mold requires constant humidity for its growth. That said, severe mold can cause or exacerbate respiratory or immune system problems. But apart from the above, what people do not know is that the presence of mold in a house can have another origin completely different from natural: in some cases, this would be accesses or portals for demonic entities and beings of the lowest astral . If you are having constant problems with mold, especially black, read on.
Symptoms of supernatural mold
There are many people who have to live with mold every day. However, some people know that the problem with these mushrooms is very different from the ordinary. They clean up the presence of mold over and over again, but it reappears. In many cases, after a few days after cleaning, the return of mold is much more persistent and almost impossible to eradicate. But the supernatural connection becomes much more evident when the presence of mold is accompanied by strange noises in the house.
It is said that the demonic sound is guttural, a hard growl, unlike anything an animal can produce. This can happen in specific places, such as cupboards or hallways. They may even hear whispers or disembodied voices. Other sounds can also occur, including bumps, footsteps and scratches on the walls next to the mold. Although one of the biggest, and perhaps the scariest, proofs is when an animal begins to behave in an unusual way, barking or snarling in the case of dogs, right where the molds are found .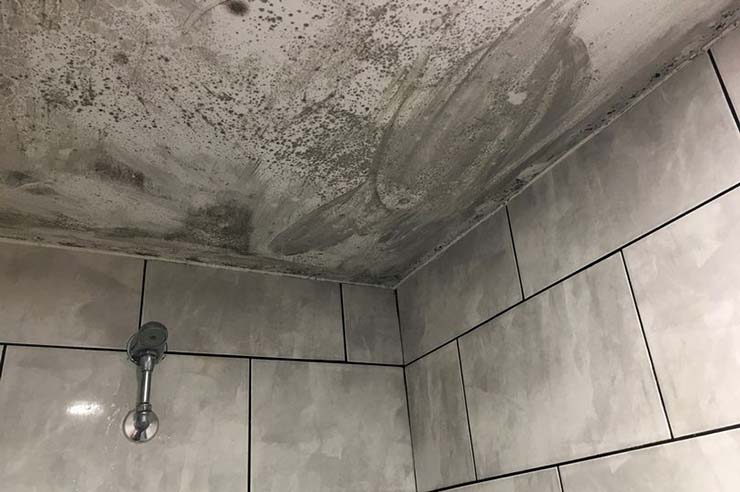 A pet can start to act aggressively for no apparent reason, and there are even cases where the pet can get sick due to the presence of a force invisible to humans.
The presence of "Shadow people" can also be a clear sign that a demon has entered a house through the portal indicated by mold. In some cases, the shadows take humanoid forms, but they also appeared as animals, or even simple amorphous figures. Other symptoms that could indicate the supernatural connection of mold are strange dreams. It is said that the demonic presence causes all kinds of recurring nightmares, because our being tries to warn us when we are weaker energetically.
But without a doubt, the most common sign of a demon infestation is the strong odor coming from the wall where the mold is . These odors are generally similar to decay, rotten eggs or sulfur. But be careful, because the demonic presence in a house can be much more than a simple spiritual or energetic attack, because demons can interact with the physical world. This occurs when the victim suffers scratches, bites and other injuries without apparent explanation. They can appear in any part of the body, or even in objects inside the house, small mysterious stripes that seem to defy rationality. Other factors should also be taken into account before determining that the mold you have at home is related to a dimensional portal, such as the feeling of being observed, feelings of restlessness, even nausea and others. similar symptoms.
The goal: carry a person to facilitate possession . The presence of a demon in a house can lead to total possession of a human being. It may be, in fact, the whole purpose, what the devil wanted from the start, a"Vessel". It is for this reason that one must be very attentive to the appearance of mold in a house and to the symptoms which appear during its presence.
Scientific explanation
If you have reached this point, you will wonder if black mold is not the real cause of the above experiences. In 2015, a team of scientists from Clarkson University in New York City studied the links between toxic mold and demonic experiences . They sampled the air quality in buildings associated with the alleged ghost activity. They concluded that black mold could cause terrifying hallucinations of ghosts and demons.
Although the most important thing for the researchers was to find a rational and domestic explanation for the paranormal experiences, they explained that Stachybotrys chartarum is found in many homes and that the mycotoxins it produces can cause respiratory problems, skin inflammation, fatigue and nausea. Meanwhile, other types of fungi could have a psychedelic effect.
However, research by scientists at Clarkson University has been discredited by the Centers for Disease Control and Prevention (CDC), which has stated that black mold is not necessarily toxic . With more than 100,000 species, molds can be any size, shape and color, so it's almost impossible for fungi in a normal home to cause hallucinations.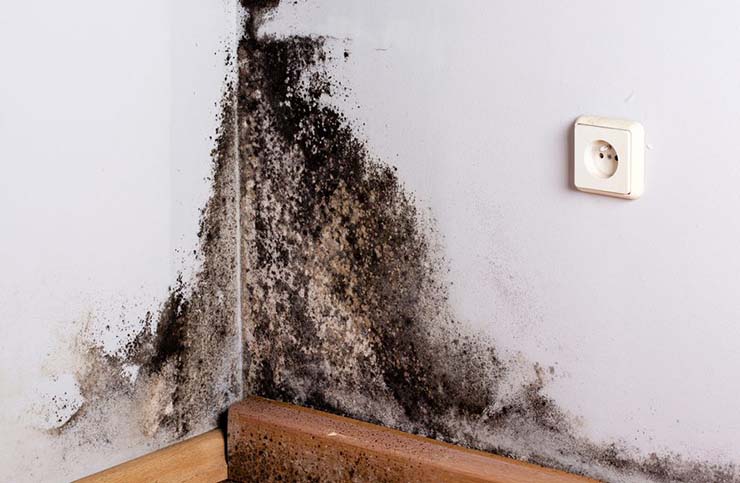 Vigorously clean the accesses of the "demonic mold"
Discard the scientific explanation, the first thing to do if you think that mold in your home is related to demonic activity is to contact experts.
But one of the oldest and easiest methods for to eliminate the demonic activity of a room or a house is to use sage. The use of smoke to clean is an ancient tradition used by many cultures around the world such as Egypt, India, Rome, Greece and many others. Sage smoke can be used to clean a room, a new home, negative spirits, demons, or entrances such as mold. It is very important to remember that when cleaning, attitude in the process is extremely important. Your approach must be positive and calm. This is especially important when cleaning demonic molds. You must not let anger, hatred or fear enter your mind.
Once the cleaning is finished, you will see how the mold gradually disappears. But again, we remind you that you need to know how to identify if mold in your home is linked to demonic activity. To do this, you must follow all of the previous recommendations.
Do you have black mold problems in your home? Do you also suffer from unexplained experiences? Please feel free to explain your experience below.
What skeptics did for spiritualism and the paranormal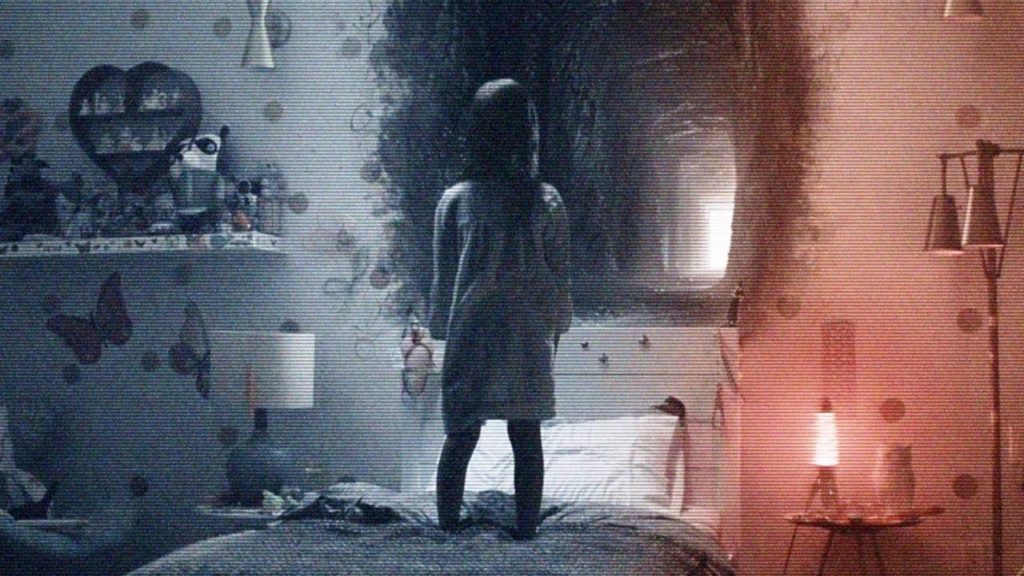 Surprisingly, over the past 30 years, skeptics have dramatically increased interest in the paranormal and, as a result, defeated themselves.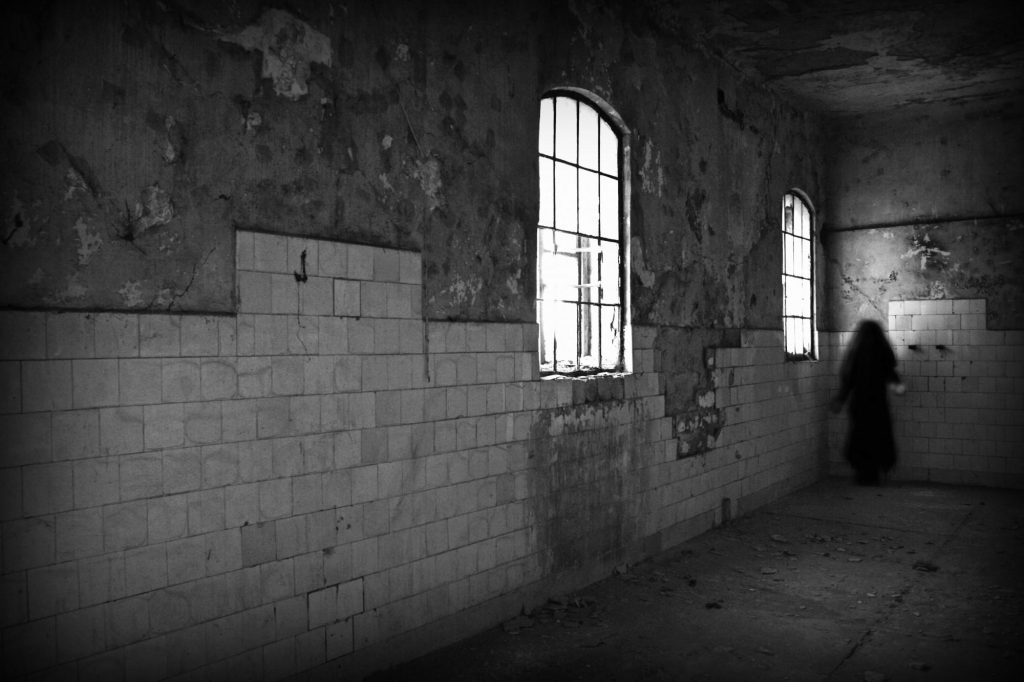 Even their own polls show that they do not understand the fundamentals of the subject and their highly publicized sting has brought the subject to millions of people who investigate the subject and find real results. The most spectacular own goal in advertising the paranormal.
Is There Life after Death? Fifty Years of Research at UVA
In the YouTube video 'Is There Life After Death? Fifty Years of Research at UVA' there is a spectacular account of the scientific advancements that have been made. The featured conference on the paranormal, which took place on February 22, 2017, has garnered close to 660,000 views. Google the link above to watch.
Amazing Facts on Paranormal Subjects Such as Reincarnation
The UVA video goes into detail about some of the amazing facts on all kinds of subjects such as reincarnation and the fantastic details were given, primarily by children, on their own past lives with some explicit details. NDE's (Near Death Experiences) are also covered in this one-hour special. Honorary speakers are Jim B Tucker, Bruce Greyson, Edward F Kelly J Kim Penberthy.
Discredited Book "Heaven is For Real"
At the end of the talk, there is a short Question & Answer session. One, especially for me, concerns the book and film "Heaven is For Real," about a six-year-old boy's NDE. The book has since been discredited because the now grown-up boy has disputed his own version of the account in the book, stating that it was influenced by his father, a religious minister.
Alex, now 16, revealed that the detail in the book was false.
"I said I went to heaven because I thought it would get my attention,"
All Religions are Substantially Man-Made
This is delicately handled, categorized as an NDE, but again balanced with what the child has since stated. It seems that whatever religion you are, yours is "the best," right, and should not be disputed. All religions claim to the correct version, yet all religions are substantially man-made, with man-made flaws and also supported greatly by the political arena of the time.
No Real Religion Except Spirit
As you will become aware, after a certain level there is no "religion" – only "Spirit". We come to see the real truth of the state of things when we, ourselves, pass into the world of spirit; a sense of familiarity and certainly a resemblance of the earth at that initial level.
The Greatest Direct Voice Medium, Mr. Leslie Flint
There are some excellent Physical mediums, Mental mediums and Direct voice mediums amongst others. The greatest direct voice medium that ever lived, Mr. Leslie Flint, made over six thousand recordings of those who came to speak at his seances. I would strongly advise to Google him and see the results of his work, as it is astounding to hear the "dead" themselves talk matter-of-factly about their own real experiences of passing, where they found themselves on their re-entry into the spirit and the lives they now live there.
There are those who had passed fairly recently (in the last hundred years) and those who passed in the 1600s talking about their lives both on earth and in spirit.
A Few Thousand Sceptics Jumped On the Paranormal Bandwagon
The fact is that perhaps a few thousand skeptics jumped on the bandwagon and were paid handsomely to do so. They committed their lives to try to convince as many people as possible this is all "hokum" in a very public manner, which has, of course, jeopardized their reputations, both now and certainly as far as history will recall.
Skeptics Will be Confined to the Rubbish Bin of History
I have publicly stated for many years now that these skeptical 'scientists' will be only remembered, after being consigned to the "rubbish bin of scientific history" for their completely absurd views. There are very many examples of the stupefying absurdities stated by them and others throughout history.
Modern-day skeptics will be recalled with as much mockery as the examples given below do now.
paranormal investigators, having seen the light, pun intended, have now quite noticeably appeared to have changed sides in an effort to become "experts" on the subject, presumably after many years of investigation. To me at least, it does smack of rats leaving a sinking ship and desperate for some ego-boosting recognition on some scientific basis.
I wonder how the modern-day skeptics will fare! I often have amusing thoughts about how those like James Randy and Stephen Hawking will get on when confronted about the reality of passing. Stephen William Hawking CH CBE FRS FRSA, passed on the 14th of March, 2018. It will be interesting to see, faced with reality, whether Mr. Hawking makes himself known.
One of Two Sceptic Investigators Have Now Changed Sides
One or two of these paranormal investigators, having seen the light, the pun intended, now seem to have changed sides considerably to become "experts" on the subject, probably after many years of investigation. To me at least, it sounds like rats are leaving a sinking ship and desperately seeking scientific recognition of the ego.
I wonder how modern skeptics will fare! I often have funny thoughts about how people like James Randy and Stephen Hawking will get along with the reality of the death. Stephen William Hawking CH CBE FRS FRSA, adopted March 14, 2018. It will be interesting to see, faced with reality, whether Mr. Hawking makes himself known.
A Sceptic Having Had an NDE Said, "It Was Nothingness"
I once had an interesting exchange with a hard-line skeptic who stated after an NDE that: "I have been there. There was nothingness, blackness, there is nothing after death." I then pointed out to him that he had of course "been aware of nothingness", strongly implying that if there was complete nothingness, he would not have known at all. Of course, there was no reply to that simple statement.
A Strong Fixed Mind is Detrimental to the Afterlife Experience
Those who have strong minds and those who cling onto material things will have great difficulties when they pass. In fact, as you will see from the video, one of the great things that happen with NDE's is that people have a complete change of mind. They become more spiritual, with a lack of regard for material things. Those who completely believe there is "nothingness" may find, as I know that gentleman did, that for some time they will be correct.
Of course, many will only recognize them in their present guise of starting to champion the paranormal. They can claim of course that overwhelming "new evidence" has convinced them.
Skeptically Speaking, I Would Venture That This is More About Ego and Financial Recognition
All we have to do is look at their completely unsympathetic grasping and blatant ridiculing of the subject and those involved in it, to clearly see that if a leopard has apparently changed its spots, that there is a reason for it. Skeptically speaking, I would venture that this absolute about-turn is more about ego and financial recognition.
Historically, Closed-minded Sceptics Have Opposed Every Invention and Discovery and Have Made Fools of Themselves
• Sir William Preece, the former chief engineer of Britain's Post Office, will be remembered for making one of the most 'idiotic' comments in history about Edison's inventions. Sir William stated that Edison's lamp (parallel circuit) was a 'completely idiotic idea'!
• Professors, including Professor Henry Morton who knew Edison, stated, immediately before Edison demonstrated the electric light globe: 'On behalf of science … Edison's experiments are a … fraud upon the public.'
"Scientifically impossible for machines to fly"
• The Scientific American, The New York Times, The New York Herald, the U.S. Army, academics — including Professor of Mathematics and Astronomy Simon Newcomb from John Hopkins University— and many other American scientists, all heaped derision, ridicule and denigration onto the Wright brothers claiming that it was: 'scientifically impossible for machines to fly'!
• One of the leading scientists from the French Academy of Sciences stated that hypnosis is a fraud and stated after seeing a hypnotized subject with a four-inch needle in the top of his arm: 'This subject has been paid for not showing he's in pain'.
• Another scientist from the French Academy of Sciences, after listening to a record made by Edison, stated: '… clearly that is a case of ventriloquism'!
• John Logie Baird, the inventor of television, was attacked by closed-minded skeptics who stated it was: "Absolute rubbish that television waves could produce a picture"!
This haunted hotel houses a huge Ouija board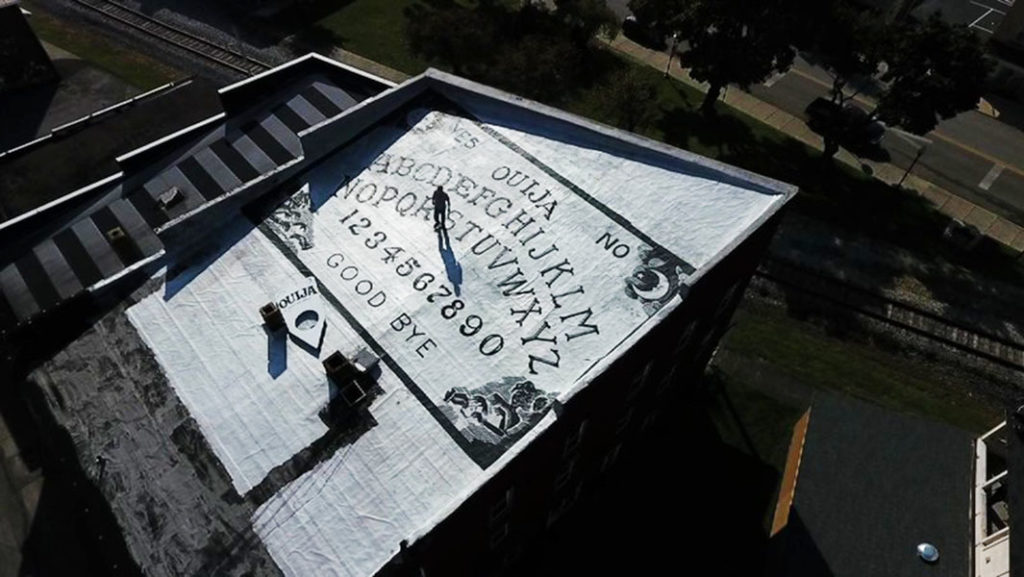 Waking up in a haunted hotel every day may seem like a living nightmare, but for Blair Murphy, it is a reality.
As the owner and operator of the Grand Midway Hotel in Windber, Pennsylvania (United States), mysterious noises and inexplicable events are only part of normal life when they live in a 130 year old historic building.
Although the walls point to the heads of taxidermed animals and show the ghost portraits that haunt the hallways – it's not the only things that make the place more frightening than an average home.
Even if it contains the formidable "Canopy Room" that most of the clients cannot bear to stay all night, there are two particular eccentricities within the structure that make the Grand Midway Hotel stand out from the rest: the grand Ouija Board and the World's Largest Tarot Card .
"The Grand Midway Hotel was a former coal mining hotel in the late 1880s," says Blair. "I could remember countless stories of meeting ghosts of people who stayed here overnight. It was actually a fascinating place to live. But then the paranormal hum became silent for about two years. "
The inspiration for the large board is the direct result of the two-year lull, when Blair and his girlfriend at the time, Camille Zamboni, decided to play with the game Ouija created by Hasbro in 2016 to see if they could boost morale.
After a night of playing the board and communicating with the spirits in the Edgar Allen Poe room, the two were left with the idea of ​​creating the world's largest board on the roof of the hotel.
"Shortly after that night, things turned upside down throughout the hotel. The energies swirled. The guests were completely panicked, "says Blair. "It seemed to kick-start a whole new level of paranormal activity. We saw people floating and hearing voices, and even the hotel pets turned and reacted to invisible forces. Our dreams were pretty crazy. "
"And it wasn't just us. Other longer-term hotel residents said "there's absolutely something going on here" and have their own strange encounters in the middle of the night. "
It took weeks to complete the final plank of 121.01 m² (1,302.54 ft²), after a lot of planning and coordination between team members Brian Cano, James Bertolasio, Mark Portante, Mark Swindler, Nova Lox, Luke Hoffman, Camille Zamboni and project manager Blair Murphy.
As a dedicated artist, Camille Zamboni directed the painting of the board, ensuring that the lettering was an exact replica of the painting as directed by Guinness World Records.
"After we finished, really strange things started to happen. Blair and I were sleeping and in the middle of the night we woke up because we both heard my son screaming. Except that he was not staying at the hotel that night. "Said Camille.
Camille also mentions it and Blair saw "angry" versions of each other while the other person was nowhere to be seen.
"I remember going to sleep and woke up screaming and yelling at the end of the bed. I was so confused because he never does that, so I asked "What's going on?" And when I looked again, he wasn't there. He had been in his office the whole time. Likewise, another day, Blair saw me in the attic talking and yelling something and began to respond to "me." However, I was not at the hotel – I went shopping when that happened. "
Now located on the hotel's third floor roof, the irony of the placement is that the inventor of the original Ouija board William Fuld died after falling from the roof of a third floor building.
Even with these frightening events and coincidences, it was not enough to stop the team at The Grand Midway from reaching other records.
As Blair himself is quite an artist and filmmaker, he decided that creating the largest tarot card of the world would be a fitting addition to all the work in progress he had done at the hotel since he acquired it in 2001.
"I always looked at it like the hotel had chosen me. I was living in Los Angeles when an ad for the historic Pennsylvania hotel appeared in my email one day like a scary witty finger from the grave, tapping my attention, saying "buy me … move here … live here. .. it will be fantastic… "It was a fantastic adventure," said Blair.
The son of two funeral directors, Blair was used to death when he was a child; something that played a big part in his interest in the many paranormal experiences that would occur regularly in his haunted house which has 32 rooms with scary themes.
These rooms have a variety of different atmospheres, ranging from the Vampire room which contains a hidden passage to the adjoining, full of coffins quarters, up to the magician's room, where one has to push through a secret library to enter the 'darkness residence.
The Canopy Room, which is said to be haunted by a ghost who died decades ago – is by far the most terrifying in the building.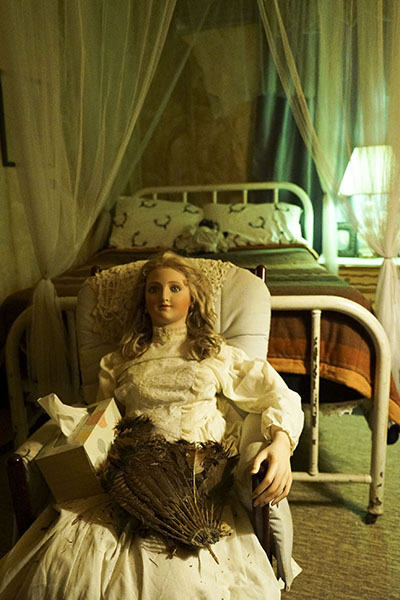 With a life-size doll and Victorian decor surrounding the area – many claim to have felt spirits touching them or to have seen ghosts appear in the room.
No wonder, then, with all of the eclectic and bizarre artifacts around the hotel – Blair would like to add another record object to the establishment.
After recruiting painter Terrence Kauffman in 2017, the couple worked together to form a 6.42 m (21 ft. 1 in.) Long and 4.87 m (16 ft. 0 in.) Wide tapestry that is now hanging from the ceiling of the library on the first floor.
Terrence and Blair chose The Universe card from the Thoth Deck as their symbol for recording.
Unlike some of the sinister components of the Grand Midway Hotel, this card symbolizes positivity and satisfaction – as it represents luck and reward for the one who comes out of the life for which he worked hard.
Similar to the woman who dances in the center of the image, this special card is representative of a celebration and the joy of making success a reality.
Since this particular card now has a Guinness World Records title, it seems to be quite effective.
This is the first time that artist Terrence has worked on a record – because his day job is being a tattoo artist.
He says he's happy to be working on one of the many projects Blair has done to put Windber, Pennsylvania on the map.
And despite recent headlines from another Ouija Board claiming to have beaten its record title, Blair still holds the official Guinness World Records title as directed and has submitted evidence.
The rivalry inspired him to continue chasing more records in the future, as he now ponders the idea of ​​creating the largest coffin in the world in the historic church he recently acquired on the rue de l hotel, which now houses the Anne Rice doll collection.
Now, many of those who have heard of extraordinary record titles have flocked to see them in person, and are impressed by the story that encompasses the historic building from 19 e century.
Longtime residents of the Grand Midway, like Synthia Berns, recognize his hard work and ambition.
"It's really great to see what Blair has done for the community, he has just gathered so many people and it is an honor for the city to be able to have two Guinness World Records titles. I'm just impressed with the incredible work he has done. "
Want to learn more about The Grand Midway Hotel? Check it out here .