Yesterday, a very bright fireball exploded over Armenia. This was announced by the head of the meteorological forecast department of the Hydrometeorological Center Gagik Surenyan on Facebook. The magnitude (brilliance) of a celestial body, which entered the Earth's atmosphere with great speed, is at least 12.
On the evening of May 27, local residents saw a luminous ball flying from the sky, when it collided with the ground, an outbreak occurred.
Users of social networks began to share their guesses, but they officially gave a comment at the  Hydrometeorological Center  only the next day:
"Yesterday's fall of a large meteorite in the Hrazdan  -Hankavan section  ," Gagik Surenyan wrote, head of the meteorological forecast department of the Hydrometeorological Center and posted a video showing the meteorite.
Those who also saw the meteorite offered to go to the site of the fall of the celestial body and "collect the pieces", others reproached the authorities and scientists for silence, when everyone discussed the event, no one began to confirm to people that the luminous ball was a meteorite.
"A meteorite is the final act of this nightmare year," users of social networks wrote a comment on the video, with sad irony.
The camera was installed in the vicinity of Hrazdan and was directed towards the village of Hankavan.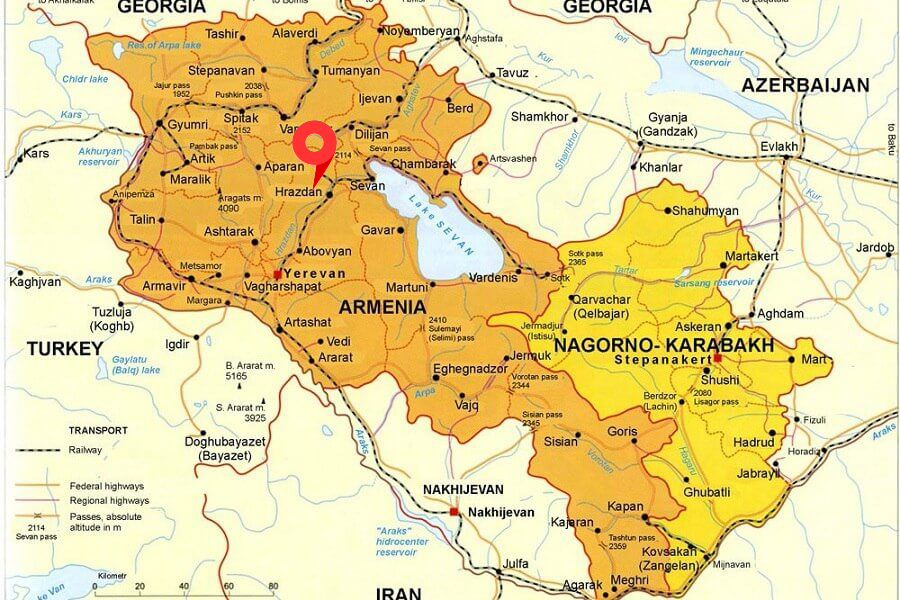 "The meteorite, judging by the records studied, was very large and entered at great speed the atmosphere of the planet, where it burned at an altitude of several kilometers. The risk that parts of this fireball could reach Earth is small, and the likelihood that they can be somehow found tends to zero, including the woodland and the fact that, when burned, meteors and fireballs crumble, as a rule, for particles up to several millimeters in size," astrophysicist R. Martirosyan said.