A brief history of "improving" people and the human breed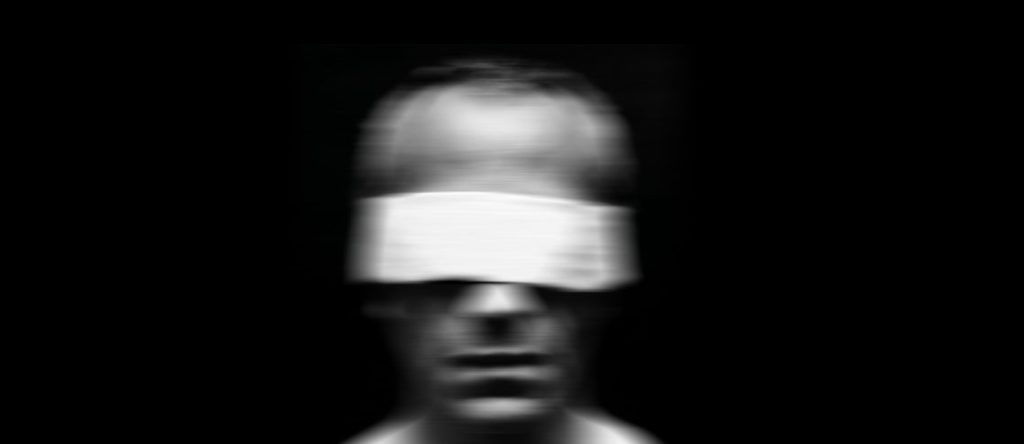 On January 18, 1940, in the castle of Grafeneck in southern Germany, the Nazis began to kill people with mental disorders, hereditary and incurable diseases, and disabled people for the sake of "cleansing", "improving" the German people and out of "mercy". The crimes of the Nazis are considered the height of the atrocities, but the ideas that motivated them appeared long before the Third Reich – and did not disappear after its fall.
Since time immemorial, people have noticed that children are more or less like parents. And if so, this pattern can be used. Even Plato in the dialogue "State" proposed, as we would say now, a demographic program that governs who can have children with whom. In his opinion, worthy men should have several partners. At the beginning of the XVII century, the Spanish doctor Luis Mercado wrote a treatise "On hereditary diseases," where he advised to look for a spouse who is as different as possible from you: then the father's seed compensates for the flaws of the mother's seed, and vice versa. But almost another 300 years passed before people became obsessed with heredity.
In the mid-19th century, Charles Darwin declared that life was subject to natural selection. Organisms have different traits – some traits help to survive and continue the genus, therefore they persist, while others disappear. Darwin had a younger cousin, Francis Galton, and this idea struck him.
As Carl Zimmer writes in his book, She has her Mother Laughs, Galton tried his best to graduate from Cambridge University with honors. He hired tutors, went to retake and even asked the teacher to postpone the final exam for a year, but he did not succeed. Then Galton realized that, unlike his friends, he was mediocrity. And those, as it seemed to him, inherited their talents and intelligence from their parents. Therefore, outstanding people can – and must! – breed using artificial selection.
In 1883, Galton invented the catchy word "eugenics" for his teaching, which is composed of two Greek roots: "good" and "genus." True, this did not help to gain popularity in his homeland, the UK. But eugenic ideas took root in the United States.
Kallikak Family History
In the late nineteenth and early twentieth centuries in America, many thought that the country's future was at stake because of the spread of dementia. Among those who tried to find the reason was Henry Goddard, a psychologist and teacher, who worked in a special school. Goddard believed that intelligence is inherited, like growth or eye color, and that a nation is simply degenerating. To check the guess, he began to study the pedigrees of the students and soon found confirmation.
Goddard's assistant collected information about fifty of the relatives of one student and found out that two branches of descendants came from his distant ancestor. Allegedly, during the War of Independence, he slept with a weak-minded girl, and when he returned from the front, he married a decent woman. Both had children. Among the offspring of the first were idiots and criminals, and from the second became doctors and lawyers. Based on the results of this study, Goddard published the book The Kallikak Family, which made him famous.
Even before the release of The Kallikak Family, some US states passed laws to force the sterilization of criminals and the demented. The doctor, William McKim, Zimmer writes, generally suggested "silent, painless killing." Having gained popularity, Goddard began to lobby for such laws in the future. The authorities also, on his advice, began to check the intelligence of immigrants and soldiers. The results were depressing: it seemed that blacks and visitors from southern and eastern Europe were almost completely moronic. In 1924, Congress passed a law restricting entry into the country.
In fact, Goddard's assistant messed up a lot of things. There was no common ancestor, and in the "bad" branch there were plenty of completely normal people, literate and with work. Deviations in development, which nevertheless occurred among the relatives of that student of the special school, could often be explained by poor nutrition and other companions of poverty. As for intelligence tests, many of the questions did not require sharpness of mind, but specific knowledge. Finally, we still do not fully understand what intelligence is, and even more so how to measure it.
Since the 1920s, eugenics has been increasingly criticized in the United States, and in the 1930s it was no longer considered a science. But not in Germany.
Gene cultivators
In Germany, the Kallikak Family first appeared back in 1914. As Karl Zimmer points out in his book, Adolf Hitler read it ten years later while he was in prison. Hitler came to power in January 1933, and already in July a law was passed in Germany to prevent the birth of offsprings with hereditary diseases. Among other things, the list included schizophrenia, hereditary blindness and deafness, Huntington's chorea, cleft lip.
The law allowed to sterilize sick people so that they did not produce the same offspring. The decision was made by a judge and two doctors. Dementia was detected using tests similar to those used in America. After a year and a half, another new law obliged the Germans to provide health certificates before marriage.
In the book The Nazi Doctors, Robert Jay Lifton writes that doctors in the Third Reich explained their mission in such a way: they must ensure that people realize their full racial potential, not just treat patients, but cultivate genes, maintain blood purity and preach the laws of nature .
Killing was considered the most merciful therapy for the incurable and insane, so sterilization was only the first step. Then the Nazis began to kill "defective" children in hospitals, then – adults. Basically, they dealt with patients in psychiatric hospitals, some of which were converted to centers for euthanasia.
One such hospital was located in the castle Grafenek. Converted, it was opened from January to December 1940, after which the program had to be curtailed due to the indignation of the Germans. But the killings did not stop. On the contrary, the Nazis destroyed more and more people: the sick, criminals, homosexuals, Jews, Gypsies and other non-Aryans – they simply did it secretly and mainly in the occupied territories.
The extermination of people was stopped only by Soviet and Allied forces at the end of World War II. But they did not defeat eugenic ideas.
Edited children
"Undoubtedly, we must remember the Holocaust and not allow history to repeat itself. But we feel that we have a moral duty to promote" good births ", that is, to set literally eugenic goals. Indeed, if parents are encouraged to provide their children with the best conditions (good nutrition, education, treatment, an atmosphere of love in the house, etc.), why not encourage them to have good genes in their children? " – Sarah Goering writes in an article on eugenics for the Stanford Encyclopedia on Philosophy.
Eugenists and Nazis talked about genes, but did not know what it was. No one knew. In the 1940s, scientists only assumed that hereditary information was recorded in DNA, but its structure and the transmission of characters from parents to offsprings were a mystery. In heredity, much remains unclear. Nevertheless, the purpose of many genes and the malfunctions that DNA breaks cause are already known. There are tools that allow you to change genes. They are far from perfect, but this does not stop scientists.
At the end of 2018, biologist He Jiankui announced the birth of twins with a corrected gene, which determines whether HIV infection will occur. Other scientists generally did not approve of the experiment (suffice it to say that both girls did not have the correct gene edited inaccurately and not in all cells), and later a Chinese court sentenced him to three years in prison.
In the summer of 2019, Russian Denis Rebrikov was going to do the same, only with the gene, because of which the child is born deaf. Allegedly, he even persuaded one pair, but when the hype arose, they refused. In addition to such an experiment, you still need to get permission from the Ministry of Health, and after the story with He Jiankui, it will not be easy to do.
Inevitable eugenics
Nevertheless, technology already allows us to control or at least decipher the hereditary information, and in the future will become more accurate and cheaper. Therefore, experts in bioethics talk about a new eugenics – liberal. It is called so because it concerns the well-being of individuals, and not of society and the state as a whole. It is based on the personal freedom of choice of parents in accordance with their values ​​and ideas about a better life. That is, the laws do not indicate what is good and what is bad, and do not oblige the couple to do anything at all.
At first glance, there is nothing wrong with such eugenics, but difficult questions arise. Here are some of them.
Parents are obliged to change the genes of the child for the sake of it's future, or just can do it, or can they leave everything as it is?
Is it possible to change the genes of an embryo if it is, in principle, impossible to obtain his consent?
What is permissible: to prevent disease or also improve symptoms? Where is the line between healing and improvement? Is everything that seems to be an improvement really such? For example, are the smartest people the happiest?
Let the state not dictate what is good and what is bad, but in culture, there are still persistent prejudices. If parents are allowed to choose, will they ask for a tall white heterosexual boy, because he will have more chances to succeed in life? In other words, accessible genome editing can reinforce racism, sexism, homophobia and other prejudices.
Gene technology is more complicated and more expensive than polio vaccination, so for a long time it will be available only to the elite. Suddenly, social and economic inequality will take root in human biology?
Will we not change so much over time that we cease to be human?
Most of these questions seem speculative. In the end, while only two children with edited DNA were born, and even then no one saw them, and before the mass use of such technologies there are decades, if not centuries. But it is worth considering how many children were not born due to the fact that a genetic test revealed pathology during pregnancy. In the case of some abnormalities, for example, the absence of one of the two sex chromosomes that causes Shereshevsky-Turner syndrome, future parents almost always choose an abortion.
It is difficult to say which solution is correct in such a situation. Karl Zimmer in his book talks about several lawsuits about the "unauthorized birth" from children who believe that their parents showed negligence, ignoring the test results and allowing the pregnancy to continue. But can people with severe pathologies, whose parents did not begin to check the fetus, take legal action? This is no longer a speculative question.
Antenatal diagnostics and genetic engineering expand the choice, but at the same time make it impossible not to choose at all. Everyone is forced to decide what is "good birth" and what is not — we all inevitably become eugenists.
TASS
The main threat to humanity from Starlink and OneWeb satellites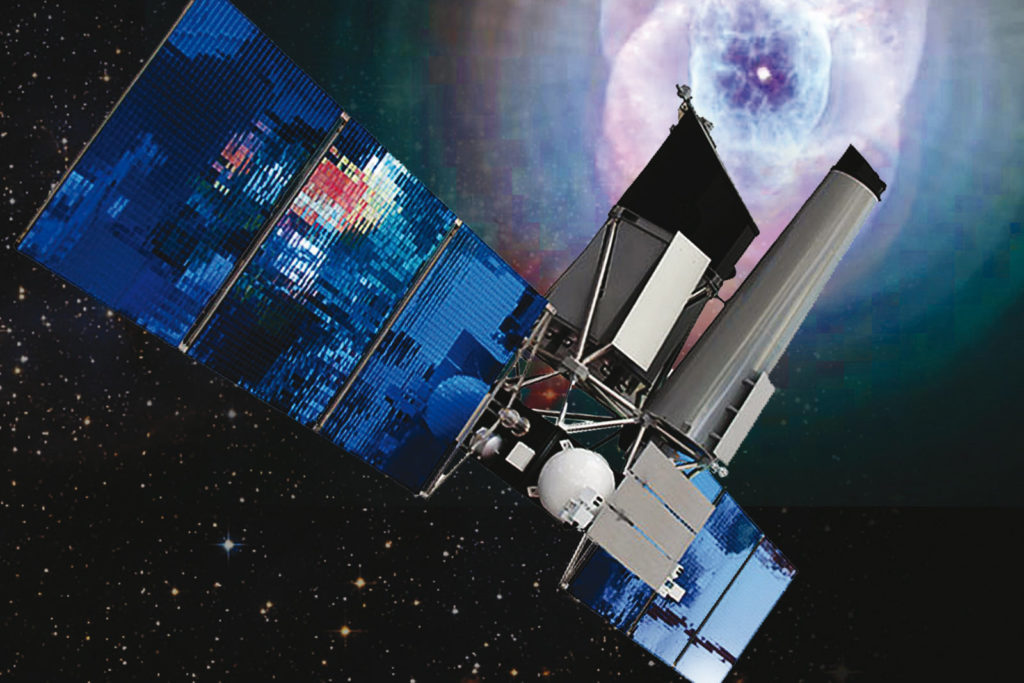 In just four launches, the private space company SpaceX became the operator of the largest satellite constellation in Earth orbit, and there are plans to increase the number of vehicles by 175 times. This fact makes us wonder what man-made "constellations" are in the near future for mankind. Oddly enough, the primary problem is not a potential nearby space littering, but vulnerability to cybercriminals.
The main goal of projects such as Starlink (SpaceX, USA), OneWeb (United Kingdom), Kuiper (Amazon, USA) is to provide broadband Internet access around the globe. Each orbital constellation will differ in composition and some characteristics of data transmission systems, however, they are all fundamentally similar. These are relatively inexpensive (the order of prices is hundreds of thousands of dollars excluding launch) and small (weighing 100-300 kilograms) spacecraft (SC) operating, in contrast to existing satellite communications systems, in a low circular orbit (200-1200 kilometers) or orbits.
The low cost of each individual spacecraft (and, accordingly, of the entire project as a whole) is determined by the use of industrial components, which are mass-produced, as well as by conveyor assembly of satellites. Moreover, each of these products has its own propulsion system (for changing the orbit and orientation), a solar panel and a unit of several transceivers. Starlink satellites, for example, will completely communicate with each other via a laser beam, but so far the first phase of orbiters (240 pieces) is dispensed with.
In an ideal situation, everything looks great: you buy a budget terminal for yourself (the expected cost is up to a thousand dollars) and you can watch YouTube, read Wikipedia and download torrents absolutely everywhere (of course, only with Linux distributions). However, the devil was hidden in the details – because we do not live in an ideal world. And this was recently told by Phys.org, or rather, one of the authors of the subsidiary project The Conversation. This portal is intended for scientists, university professors and students so that they can express opinions, analyze and post their articles. Each material must be checked by professional journalists and more experienced members of the community.
Having collected a huge amount of information available in open sources, William Akoto came to the conclusion that the main threat to people and organizations using the services of such satellite communication providers are hackers. If Starlink, OneWeb and other projects have achieved at least most of the claimed characteristics, their audience will grow like an avalanche. Such Internet can be very profitable and convenient in the open sea, remote regions, as well as on airplanes and even in large cities at facilities where an alternative communication line cannot be temporarily or permanently drawn.
One of the key advantages of all such "constellations" of satellites in low orbit – low signal delay – may interest several types of very important customers at once. Firstly, these are infrastructure facilities and utilities in cases where data from them must be obtained promptly. Secondly, it's the military, which will quickly "try out" the ability to control, for example, drones in real time (the signal lag is less than 100 milliseconds), and not as it is now available with a delay of 0.5-4 seconds, or even more. Thirdly, if the signal delays can be reduced to the promised minimum, Starlink and its competitors will become a very likely tool for traders and financial organizations, and this is money, a lot of money.
The problem with all these satellites lies in their main advantage – cheapness. Manufacturing companies save and will save on everything, which means that not the most obvious issue of cybersecurity may "fall under the knife". If we add to this the electronic components of mass production, which are relatively easy to find and study, it turns out that hackers have all the cards on hand. Attackers are given the opportunity to analyze targets in such detail as it has never been possible for spacecraft.
And the most dangerous thing is the lack of a legislative base and normative acts concerning this issue. Who will be responsible for the overlooked vulnerability due to which hackers broke into several satellites and displaced them from orbit? if the criminals intercepted the traffic with the help of an extraterrestrial data exchange node and received important information, or even access to the country's infrastructure facilities, how will responsibility be distributed in this case?
The problem with cybersecurity can manifest itself at all stages of the production process of projects such as Starlink and OneWeb. The use of mass electronic components, but not custom-made or in-house, leaves the opportunity for the contractor to add backdoors ("back doors") to the design. The same goes for software, and almost to a greater extent.
These are not far-fetched situations: in the recent history of mankind there is already at least one confirmed hacker attack on a satellite. In 1999, attackers were able to remotely infiltrate the internal network of the Goddard Space Flight Center and gained access to computers responsible for monitoring the ROSAT X-ray orbital observatory. It is not known whether this happened intentionally or not, but cybercriminals experimented with various commands to the spacecraft and ultimately disabled it.
As a solution, one can propose the introduction of international standards for the creation and management of private satellite constellations and more stringent certification of such projects. Undoubtedly, Starlink, Kuiper and OneWeb are advanced technologies that are almost certainly good. However, along with progress, risks, sometimes serious ones, always keep pace. This is not a reason to abandon a bright future with Internet access from anywhere in the world, but a number of measures must be taken so that it is not overshadowed by the catastrophic consequences of rash decisions.
CIA spied on the governments of 120 countries for many years using a cryptosystem
The Central Intelligence Agency (CIA) of the United States and West German intelligence have seen secret messages from governments in more than 120 countries with the help of the famous Swiss company Crypto AG, which has earned millions by selling its devices to many states.
According to a joint investigation by The Washington Post and the German broadcaster ZDF , Crypto AG, a Swiss communications encryption firm, secretly worked with the CIA and West German intelligence. For many years, the company sold devices to foreign governments to spy on messages that its users considered encrypted.
Journalists talked about the details of a multi-year agreement that allowed the United States and its allies to gain access to encryption equipment shipped to more than 120 countries in the 21st century. Crypto's customers were Iran, India, Pakistan, Iraq, Nigeria, Saudi Arabia, Syria and even the Vatican. At the same time, the Soviet Union, and later Russia, as well as China, have never been clients of Crypto. A CIA report said that US intelligence read up to "80-90 percent of the Iranian government's reports."
The authorities of the countries using Crypto devices to protect their communications did not know that they were designed specifically so that Western intelligence officers could easily crack codes used by foreign governments to send messages. During the operation, first known as Thesaurus and then Rubicon, the CIA regularly intercepted secret correspondence, with the help of which it informed the American administration about global military operations, hostage crises, killings and bombings.
"It was a reconnaissance coup of the century," the CIA report said, one of the documents received by The Washington Post and ZDF as part of their investigation. "Foreign governments did not know that they paid good money to the USA and West Germany for the privilege that their most secret messages were read by at least two (and possibly as many as five or six) foreign countries," the document says.
Crypto AG was founded by a native of Russia Boris Hagelin, who fled to Sweden after the October Revolution of 1917. He arrived in the United States in 1940 and offered the U.S. Army an M-209 encryption machine, which was less complex and voluminous, like the famous Nazi Enigma. The Pentagon became the first customer of the company founded by Hagelin in Switzerland, having purchased 140 such machines for its needs. After Hagelin created a more advanced cryptosystem in 1955, the American authorities, according to journalists, made a deal with him, which ultimately led to the start of Operation Thesaurus. In cars sold to foreign countries, intelligence officers began to place bookmarks that allowed reading information of interest to Western intelligence.
Journalists managed to gain access to the CIA report of 2004, the company itself suspended operations in 2018, since its services, taking into account the rapid growth of closed communication systems and protection technologies, were not in demand.
The Swiss government has officially opened an investigation into Crypto, according to Swissinfo, the International Service of the Swiss Broadcasting Corporation. The general export license for Crypto devices was suspended "until the circumstances of the investigation are clarified."
How do the media violate our right to mental independence?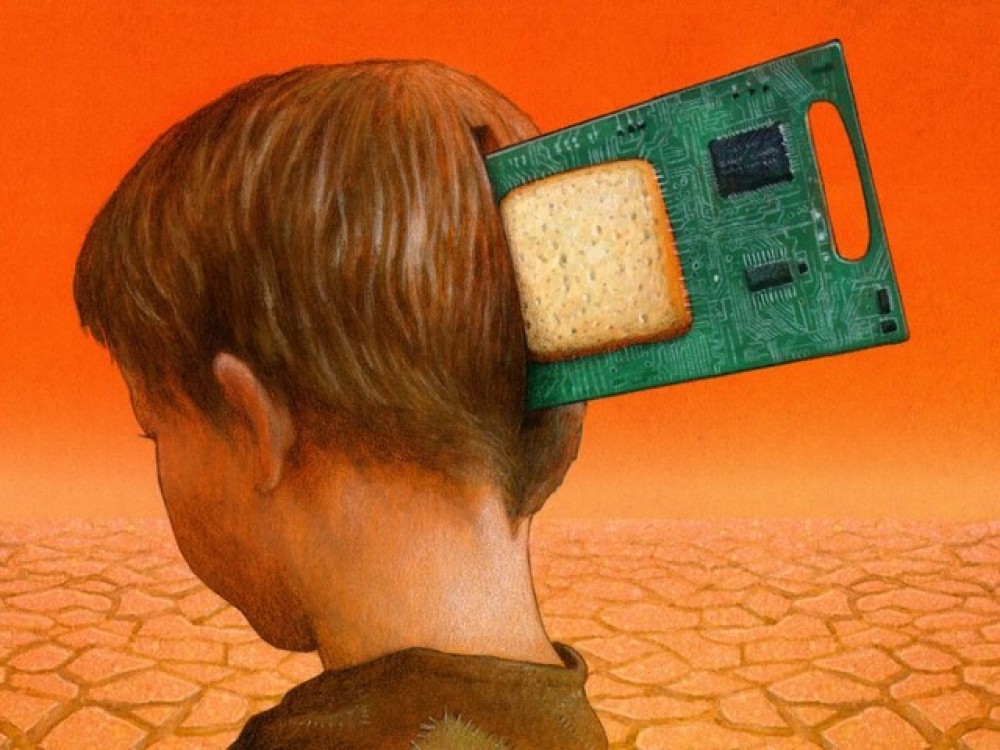 One of the most important human needs in the 21st century is the right to mental independence, because every day our brain undergoes more and more intensive and frequent manipulations in the interests alien to our individuality.
Deafening advertisements and intrusive propaganda represent the most undisguised and shameless aggression against the human mind, which used to be the sacred refuge of the person's self, and now has turned into a showroom, chaotically filled with political debates, carbonated and alcoholic products, cigarettes, cars, clothes of famous companies , cosmetics, gorgeous beaches, gorgeous women, investment tips, pornography – that is, entertainment and consumerism.
Television not only breaks into our brains, but also disturbs domestic peace, aggressively raining pictures of sex, violence, sadism, perversions, vulgarity and vulgar tearfulness on us, and only rare films and cultural programs are free from this.
On the other hand, our mental abilities are negatively affected by a high level of acoustic and environmental pollution, which fragmentes and weakens our brain, opening it for external influences.
Our mind is cleverly manipulated to get certain goods to buy, or to opt for certain political leaders, popular singers, television programs, social magazines, or ways to invest money.
The creation of artificial needs is an attempt on the right of free choice, carried out with the help of advertising, which quietly penetrates our brain at an unconscious level and forces us to do something that we never really wanted. This is done only for profit.
The gross manipulation of people's behavior through the media, forcing them to accept what they in their right mind would probably refuse, is a serious violation of ethics.
In democratic countries, citizens are not obliged to meekly agree with what is imposed on them by authoritarian and unethical methods, dutifully tolerate a lack of publicity in judicial decisions, and passively bear the burden of excessive and unknown taxes.
Nevertheless, the whole world is subject to direct or indirect mental manipulations, the purpose of which is to subordinate citizens to someone's dark interests.
People are convinced by acting on their subconscious:
– Take loans at predatory interest and feel happy to have the "privilege" from year to month to increase the capital of creditors.
– Hate the rich and despise the poor.
– Imitate the absurd patterns of behavior that promote television and film.
– To commit crimes, like movie heroes, reaching sado-masochism.
– Immerse yourself in rampant consumerism.
– Blindly imitate famous artists, musicians, characters of soap operas, vulgar and vulgar.
– Worship false values.
– Follow the implanted bad taste and rude farce.
– Follow herd behavior and become an obedient consumer.
– It is thoughtless to accept any norms under pressure of authority, no matter how contradictory or unfair they may be.
– Passively accept everything that is approved in the media.
You can endlessly give examples of manipulating the minds of people, since we are constantly confronted with this.
The principle of democracy – a government for the people – turns out to be perverted and trampled on, because people's minds do not belong to them, but to the media and their owners.
The freedom of mental choice is violated at the root. Here is a statement by Karl Popper about the danger that television carries:
"A consequence of the principle of mass culture is that the public is offered programs of an ever worse quality that she likes, as they are seasoned with" pepper, spices and flavor enhancers, "such as violence, sex, sensuality … More and more spicy seasonings are added to food, to hide its deteriorating quality. The addition of salt and pepper allows you to swallow the inedible … Many criminals openly admit that it was television that inspired them to commit a crime. The power of television has become so great that it threatens democracy. No democracy can survive without putting an end to the abuse of power by television. Today this abuse is obvious. "
What does the outstanding philosopher mean when he speaks of the abuse of power by television?
It is a legal (nonetheless immoral) invasion of people's minds that directs them to violence, vulgarity, consumerism, acceptance of negative values ​​and real grotesque.
Abuses of the media are a form of ideological terrorism against humanity. They should be subject to strict control by the ethics council, which proposes the creation of Popper.
Television pounces on a person like a night robber on a victim, with incredible force invading the minds of children and adults and turning the freedom of choice of ideas into a romantic relic of the past.
Controlling people's minds has become a great business today. Anyone with enough money can launch an advertising campaign and influence consumer behavior, which, in accordance with the prevailing economic system, is considered highly desirable, as it allows you to increase sales and make a profit.
However, the dilemma remains: how moral are such actions, since we are inclined to consume not only goods, but also values ​​and ideas. People are constantly "brainwashed" in order to direct their behavior into a channel that is beneficial to certain groups.
Even in ancient times, ambitious individuals found that managing someone else's will can become an inexhaustible source of power. Unfortunately, there is no other way to defend against this kind of capture, except for strict control over your own mind.
The contradiction is that people obey the false and changeable opinion of "Her Majesty the crowd", which is formed not by a bright mind, but comes, as a rule, from a group of ambitious people who use the crowd as an unconscious tool. Due to their authority, popularity or oratory, they have an undivided influence on the crowd, who are not aware of the true motives of such leaders.
Based on materials: Dario Salas Sommer. 21st Century Morale