A brief history of "improving" people and the human breed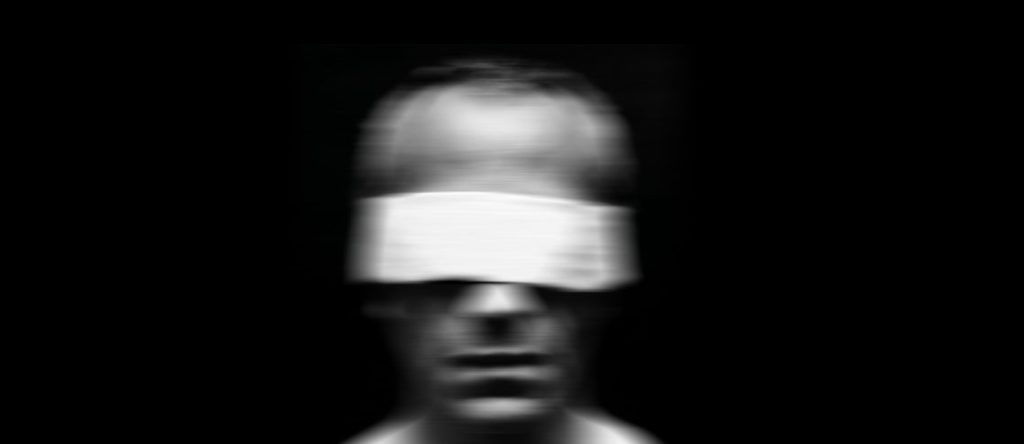 On January 18, 1940, in the castle of Grafeneck in southern Germany, the Nazis began to kill people with mental disorders, hereditary and incurable diseases, and disabled people for the sake of "cleansing", "improving" the German people and out of "mercy". The crimes of the Nazis are considered the height of the atrocities, but the ideas that motivated them appeared long before the Third Reich – and did not disappear after its fall.
Since time immemorial, people have noticed that children are more or less like parents. And if so, this pattern can be used. Even Plato in the dialogue "State" proposed, as we would say now, a demographic program that governs who can have children with whom. In his opinion, worthy men should have several partners. At the beginning of the XVII century, the Spanish doctor Luis Mercado wrote a treatise "On hereditary diseases," where he advised to look for a spouse who is as different as possible from you: then the father's seed compensates for the flaws of the mother's seed, and vice versa. But almost another 300 years passed before people became obsessed with heredity.
In the mid-19th century, Charles Darwin declared that life was subject to natural selection. Organisms have different traits – some traits help to survive and continue the genus, therefore they persist, while others disappear. Darwin had a younger cousin, Francis Galton, and this idea struck him.
As Carl Zimmer writes in his book, She has her Mother Laughs, Galton tried his best to graduate from Cambridge University with honors. He hired tutors, went to retake and even asked the teacher to postpone the final exam for a year, but he did not succeed. Then Galton realized that, unlike his friends, he was mediocrity. And those, as it seemed to him, inherited their talents and intelligence from their parents. Therefore, outstanding people can – and must! – breed using artificial selection.
In 1883, Galton invented the catchy word "eugenics" for his teaching, which is composed of two Greek roots: "good" and "genus." True, this did not help to gain popularity in his homeland, the UK. But eugenic ideas took root in the United States.
Kallikak Family History
In the late nineteenth and early twentieth centuries in America, many thought that the country's future was at stake because of the spread of dementia. Among those who tried to find the reason was Henry Goddard, a psychologist and teacher, who worked in a special school. Goddard believed that intelligence is inherited, like growth or eye color, and that a nation is simply degenerating. To check the guess, he began to study the pedigrees of the students and soon found confirmation.
Goddard's assistant collected information about fifty of the relatives of one student and found out that two branches of descendants came from his distant ancestor. Allegedly, during the War of Independence, he slept with a weak-minded girl, and when he returned from the front, he married a decent woman. Both had children. Among the offspring of the first were idiots and criminals, and from the second became doctors and lawyers. Based on the results of this study, Goddard published the book The Kallikak Family, which made him famous.
Even before the release of The Kallikak Family, some US states passed laws to force the sterilization of criminals and the demented. The doctor, William McKim, Zimmer writes, generally suggested "silent, painless killing." Having gained popularity, Goddard began to lobby for such laws in the future. The authorities also, on his advice, began to check the intelligence of immigrants and soldiers. The results were depressing: it seemed that blacks and visitors from southern and eastern Europe were almost completely moronic. In 1924, Congress passed a law restricting entry into the country.
In fact, Goddard's assistant messed up a lot of things. There was no common ancestor, and in the "bad" branch there were plenty of completely normal people, literate and with work. Deviations in development, which nevertheless occurred among the relatives of that student of the special school, could often be explained by poor nutrition and other companions of poverty. As for intelligence tests, many of the questions did not require sharpness of mind, but specific knowledge. Finally, we still do not fully understand what intelligence is, and even more so how to measure it.
Since the 1920s, eugenics has been increasingly criticized in the United States, and in the 1930s it was no longer considered a science. But not in Germany.
Gene cultivators
In Germany, the Kallikak Family first appeared back in 1914. As Karl Zimmer points out in his book, Adolf Hitler read it ten years later while he was in prison. Hitler came to power in January 1933, and already in July a law was passed in Germany to prevent the birth of offsprings with hereditary diseases. Among other things, the list included schizophrenia, hereditary blindness and deafness, Huntington's chorea, cleft lip.
The law allowed to sterilize sick people so that they did not produce the same offspring. The decision was made by a judge and two doctors. Dementia was detected using tests similar to those used in America. After a year and a half, another new law obliged the Germans to provide health certificates before marriage.
In the book The Nazi Doctors, Robert Jay Lifton writes that doctors in the Third Reich explained their mission in such a way: they must ensure that people realize their full racial potential, not just treat patients, but cultivate genes, maintain blood purity and preach the laws of nature .
Killing was considered the most merciful therapy for the incurable and insane, so sterilization was only the first step. Then the Nazis began to kill "defective" children in hospitals, then – adults. Basically, they dealt with patients in psychiatric hospitals, some of which were converted to centers for euthanasia.
One such hospital was located in the castle Grafenek. Converted, it was opened from January to December 1940, after which the program had to be curtailed due to the indignation of the Germans. But the killings did not stop. On the contrary, the Nazis destroyed more and more people: the sick, criminals, homosexuals, Jews, Gypsies and other non-Aryans – they simply did it secretly and mainly in the occupied territories.
The extermination of people was stopped only by Soviet and Allied forces at the end of World War II. But they did not defeat eugenic ideas.
Edited children
"Undoubtedly, we must remember the Holocaust and not allow history to repeat itself. But we feel that we have a moral duty to promote" good births ", that is, to set literally eugenic goals. Indeed, if parents are encouraged to provide their children with the best conditions (good nutrition, education, treatment, an atmosphere of love in the house, etc.), why not encourage them to have good genes in their children? " – Sarah Goering writes in an article on eugenics for the Stanford Encyclopedia on Philosophy.
Eugenists and Nazis talked about genes, but did not know what it was. No one knew. In the 1940s, scientists only assumed that hereditary information was recorded in DNA, but its structure and the transmission of characters from parents to offsprings were a mystery. In heredity, much remains unclear. Nevertheless, the purpose of many genes and the malfunctions that DNA breaks cause are already known. There are tools that allow you to change genes. They are far from perfect, but this does not stop scientists.
At the end of 2018, biologist He Jiankui announced the birth of twins with a corrected gene, which determines whether HIV infection will occur. Other scientists generally did not approve of the experiment (suffice it to say that both girls did not have the correct gene edited inaccurately and not in all cells), and later a Chinese court sentenced him to three years in prison.
In the summer of 2019, Russian Denis Rebrikov was going to do the same, only with the gene, because of which the child is born deaf. Allegedly, he even persuaded one pair, but when the hype arose, they refused. In addition to such an experiment, you still need to get permission from the Ministry of Health, and after the story with He Jiankui, it will not be easy to do.
Inevitable eugenics
Nevertheless, technology already allows us to control or at least decipher the hereditary information, and in the future will become more accurate and cheaper. Therefore, experts in bioethics talk about a new eugenics – liberal. It is called so because it concerns the well-being of individuals, and not of society and the state as a whole. It is based on the personal freedom of choice of parents in accordance with their values ​​and ideas about a better life. That is, the laws do not indicate what is good and what is bad, and do not oblige the couple to do anything at all.
At first glance, there is nothing wrong with such eugenics, but difficult questions arise. Here are some of them.
Parents are obliged to change the genes of the child for the sake of it's future, or just can do it, or can they leave everything as it is?
Is it possible to change the genes of an embryo if it is, in principle, impossible to obtain his consent?
What is permissible: to prevent disease or also improve symptoms? Where is the line between healing and improvement? Is everything that seems to be an improvement really such? For example, are the smartest people the happiest?
Let the state not dictate what is good and what is bad, but in culture, there are still persistent prejudices. If parents are allowed to choose, will they ask for a tall white heterosexual boy, because he will have more chances to succeed in life? In other words, accessible genome editing can reinforce racism, sexism, homophobia and other prejudices.
Gene technology is more complicated and more expensive than polio vaccination, so for a long time it will be available only to the elite. Suddenly, social and economic inequality will take root in human biology?
Will we not change so much over time that we cease to be human?
Most of these questions seem speculative. In the end, while only two children with edited DNA were born, and even then no one saw them, and before the mass use of such technologies there are decades, if not centuries. But it is worth considering how many children were not born due to the fact that a genetic test revealed pathology during pregnancy. In the case of some abnormalities, for example, the absence of one of the two sex chromosomes that causes Shereshevsky-Turner syndrome, future parents almost always choose an abortion.
It is difficult to say which solution is correct in such a situation. Karl Zimmer in his book talks about several lawsuits about the "unauthorized birth" from children who believe that their parents showed negligence, ignoring the test results and allowing the pregnancy to continue. But can people with severe pathologies, whose parents did not begin to check the fetus, take legal action? This is no longer a speculative question.
Antenatal diagnostics and genetic engineering expand the choice, but at the same time make it impossible not to choose at all. Everyone is forced to decide what is "good birth" and what is not — we all inevitably become eugenists.
TASS
Designing people: GMO generation
Many of us are born with qualities that help us better compete in society: beauty, intelligence, spectacular appearance or physical strength. Due to the success of genetics, it begins to seem that soon we will become available to something that was not previously subject to – to "design" people even before they were born.
To ask the necessary qualities, if they are not given by nature, predetermining the opportunities so necessary in life. We do this with cars and other inanimate objects, but now that the human genome has been decoded and we are already learning to edit it, it seems that we are getting closer to the emergence of so-called "designer", "designed" children. Does it seem that way or will it soon become reality?
Lulu and Nana from Pandora's Box
The birth of the first children with a modified genome at the end of 2019 caused a serious resonance in the scientific community and among the public. He Jiankui, a biologist at the Southern University of Science and Technology, China (SUSTech) – On November 19, 2018, on the eve of the second International Summit on Human Genome Editing in Hong Kong, in an interview with the Associated Press, announced the birth of the first children in history with an edited genome.
The twin girls were born in China. Their names, as well as the names of their parents, were not disclosed: the first "GMO children" on the planet are known as Lulu and Nana. According to the scientist, the girls are healthy, and interference with their genome has made the twins immune to HIV.
The event, which may seem like a new step in the development of mankind, or at least medicine, as already mentioned, did not cause positive emotions among the scientist's colleagues. On the contrary, he was condemned. Government agencies in China began an investigation, and all experiments with the human genome in the country were temporarily banned.
The experiment, not appreciated by the public, was as follows. The scientist took sperm and eggs from the future parents, carried out in vitro fertilization with them, he edited the genomes of the resulting embryos using the CRISPR / Cas9 method . After the embryos were implanted into the lining of the woman's uterus, the girls' expectant mother was not infected with HIV – unlike the father, who was a carrier of the virus.
The CCR5 gene , which encodes a membrane protein used by the human immunodeficiency virus to enter cells, was edited . If it is modified, a person with such an artificial mutation will be resistant to infection with the virus.
The mutation that He Jiankui tried to create artificially is called CCR5 Δ32 : it is also found in nature, but only in a few people, and has long attracted the attention of scientists. Experiments in mice in 2016 showed that CCR5 Δ32 affects the functioning of the hippocampus, significantly improving memory. Its carriers are not only immune to HIV, but also recover faster after a stroke or traumatic brain injury, have better memory and learning abilities than "ordinary" people.
However, so far no scientist can guarantee that CCR5 Δ32 does not carry any unknown risks and that such manipulations with the CCR5 gene will not cause negative consequences for the carrier of the mutation. Now the only negative consequence of such a mutation is known: the organism of its owners is more susceptible to West Nile fever, but this disease is quite rare.
Meanwhile, the university where the Chinese scientist worked disowned its employee. The alma mater stated that they did not know about He Jiankui's experiments, which they called a gross violation of ethical principles and scientific practice, and he was engaged in them outside the walls of the institution.
It should be noted that the project itself did not receive independent confirmation and did not pass peer review, and its results were not published in scientific publications. All we have is just a scientist's statements.
He Jiankui's work violated the international moratorium on such experiments. The ban is established at the legislative level in almost all countries. Colleagues of the geneticist agree that the use of CRISPR / Cas9 genomic editing technology in humans carries enormous risks.
But the key point of criticism is that the work of the Chinese geneticist has nothing innovative: no one has undertaken such experiments before due to fear of unpredictable consequences, because we do not know what problems modified genes can create for their carriers and descendants.
As the British geneticist Maryam Khosravi said on her Twitter account: "If we can do something, it does not mean that we have to do it."
By the way, in October 2018, even before the shocking statement of the Chinese scientist, Russian geneticists from the Kulakov National Medical Research Center of Obstetrics, Gynecology and Perinatology also announced the successful change of the CCR5 gene using the CRISPR / Cas9 genomic editor and obtaining embryos that are not subject to the effects of HIV. Naturally, they were destroyed, so that it did not come to the birth of children.
40 years before
Fast forward four decades. In July 1978, Louise Brown was born in the UK – the first child born as a result of in vitro fertilization. Then her birth caused a lot of noise and indignation, and went to the parents of the "test-tube baby", and the scientists, who were nicknamed "doctors of Frankenstein."
But if that success frightened some, it gave others hope. So, today on the planet there are more than eight million people who owe their birth to the IVF technique, and many of the prejudices that were popular then have been dispelled.
True, there was one more concern: since the IVF method assumes that a "ready" human embryo is placed in the uterus, it may be genetically modified before implantation. As we can see, after a few decades, this is exactly what happened.
So can a parallel be drawn between the two events – the birth of Louise Brown and the Chinese twins Lula and Nana? Is it worth arguing that Pandora's box is open and very soon it will be possible to "order" a child created according to a project, that is, a designer one. And most importantly – will the attitude of society towards such children change, as it has practically changed towards children "from a test tube" today?
Embryo selection or genetic modification?
However, it's not just genome editing that brings us closer to a future where children will have pre-planned qualities. Lulu and Nana owe their birth not only to CRISPR / Cas9 gene editing technologies and IVF, but also to preimplantation genetic diagnosis of embryos (PGD). During his experiment, He Jiankui used PGD of edited embryos to detect chimerism and off-target errors.
And if editing human embryos is prohibited, then preimplantation genetic diagnostics, which consists in sequencing the genome of embryos for some hereditary genetic diseases, and the subsequent selection of healthy embryos, is not. PGD ​​is a kind of alternative to prenatal diagnostics, only without the need to terminate pregnancy in case of genetic abnormalities.
Experts point out that the first "legitimate" designer children will be obtained precisely through the selection of embryos, and not as a result of genetic manipulation.
In the process of PGD, embryos obtained using in vitro fertilization are subjected to genetic screening. The procedure involves removing cells from embryos at a very early stage of development and "reading" their genomes. All or part of the DNA is read to determine which variants of genes it carries. Afterwards, the parents-to-be will be able to choose which embryos to implant in the hope of pregnancy.
Preimplantation genetic diagnosis is already being used by couples who believe they carry genes for certain inherited diseases to identify embryos that lack those genes. In the United States, such testing is used in about 5% of IVF cases. It is usually performed on three to five day old embryos. Such tests can detect genes that carry about 250 diseases, including thalassemia, early Alzheimer's disease and cystic fibrosis.
However, today PGD is not very attractive as a technology for designing children. The procedure for obtaining eggs is unpleasant, carries risks and does not provide the required number of cells for selection. But everything will change as soon as it becomes possible to obtain more eggs for fertilization (for example, from skin cells), and at the same time, the speed and cost of genome sequencing will increase.
Bioethicist Henry Greeley of Stanford University in California states, "Almost everything you can do with gene editing, you can do with embryo selection."
Is DNA Destiny?
According to experts, in the coming decades in developed countries, progress in technologies for reading the genetic code recorded in our chromosomes will give an increasing number of people the opportunity to sequence their genes. But using genetic data to predict what kind of person an embryo will become is harder than it sounds.
Research into the genetic basis of human health is certainly important. Still, geneticists have done little to dispel simplistic ideas about how genes affect us.
Many people believe that there is a direct and unambiguous connection between their genes and traits. The idea of ​​the existence of genes directly responsible for intelligence, homosexuality, or, for example, musical abilities, is widespread. But even using the example of the aforementioned CCR5 gene , a change in which affects the brain, we saw that everything is not so simple.
There are many – mostly rare – genetic diseases that can be accurately recognized by a specific gene mutation. As a rule, there really is a direct connection between such a gene breakdown and the disease.
The most common diseases or medical predispositions – diabetes, heart disease, or certain cancers – are associated with several or even many genes and cannot be predicted with any certainty. In addition, they depend on many environmental factors – for example, on a person's diet.
But when it comes to more complex things like personality and intelligence, we don't know much here about which genes are involved. However, scientists do not lose their positive attitude. As the number of people whose genomes have been sequenced increases, we will be able to learn more about this area.
Meanwhile, Euan Birney, director of the European Bioinformatics Institute in Cambridge, hinting that decoding the genome will not answer all questions, notes: "We must get away from the idea that your DNA is your destiny."
Conductor and orchestra
However, this is not all. Not only genes are responsible for our intelligence, character, physique and appearance, but also epigens – specific tags that determine the activity of genes, but do not affect the primary structure of DNA.
If the genome is a set of genes in our body, then the epigenome is a set of tags that determine the activity of genes, a kind of regulatory layer located, as it were, on top of the genome. In response to external factors, he commands which genes should work and which should sleep. The epigenome is the conductor, the genome is the orchestra, in which each musician has his own part.
Such commands do not affect DNA sequences, they simply turn on (express) some genes and turn off (repress) others. Thus, not all genes that are on our chromosomes work. The manifestation of a particular phenotypic trait, the ability to interact with the environment, and even the rate of aging depend on which gene is blocked or unblocked.
The most famous and, as it is believed, the most important epigenetic mechanism is DNA methylation, the addition of CH3 group by DNA enzymes – methyltransferases to cytosine – one of the four nitrogenous bases in DNA.
When a methyl group is attached to the cytosine of a gene, the gene is turned off. But, surprisingly, in such a "dormant" state, the gene is passed on to the offspring. Such a transfer of characters acquired by living things during life is called epigenetic inheritance, which persists for several generations.
Epigenetics – the science called the little sister of genetics – studies how turning genes on and off affects our phenotypic traits. According to many experts, it is in the development of epigenetics that the future success of the technology for creating designer children lies.
By adding or removing epigenetic "tags", we can, without affecting the DNA sequence, fight both diseases that have arisen under the influence of unfavorable factors, and expand the "catalog" of the planned child's design characteristics.
Is the Gattaki scenario and other fears real?
Many fear that from editing the genome – in order to avoid serious genetic diseases – we will move on to improving people, and there it is not far before the emergence of a superman or the ramification of humanity into biological castes, as Yuval Noah Harari predicts.
Bioethicist Ronald Greene of Dartmouth College in New Hampshire believes technological advances can make "human design" more accessible. In the next 40-50 years, he says:
"we will see the use of gene editing and reproductive technologies to improve humans; we can choose the color of eyes and hair for our child, we want improved athletic ability, reading or numeracy skills, and so on."
However, the emergence of designer children is fraught with not only unpredictable medical consequences, but also deepening social inequality.
As bioethical scientist Henry Greeley points out, a 10% to 20% achievable health improvement through PGD that complements the benefits already generated by wealth could lead to a widening gap in the health status of rich and poor, both in society and between countries.
And now, terrible images of a genetic elite, like the one depicted in the dystopian thriller Gattaca, arise in the imagination: the progress of technology has led to the fact that eugenics has ceased to be considered a violation of moral and ethical norms, and the production of ideal people is put on stream. 
In this world of humanity is divided into two social classes – "fit»  (the valid)  and "worthless»  (in-the valid) . The former, as a rule, are the result of the parents' visit to the doctor, and the latter are the result of natural fertilization. All doors are open to "good", and "unfit", as a rule, are overboard.
Let's return to our reality. We noted that it is not yet possible to predict the consequences of interference with the DNA sequence: genetics does not provide answers to many questions, and epigenetics is actually at an early stage of development. Each experiment with the birth of children with a modified genome is a significant risk that in the long term can turn into a problem for such children, their descendants and, possibly, the entire human species.
But the progress of technology in this area, having saved us, probably from some problems, will add new ones. The emergence of perfect in all respects designer children who, having matured, become members of society, can create a serious problem in the form of deepening social inequality already at the genetic level.
There is another problem: we did not look at the topic under consideration through the eyes of a child. People sometimes tend to overestimate the capabilities of science, and the temptation to replace the need for painstaking care of their child, his upbringing and study with paying bills in a specialized clinic can be great. What if the designer kid, in whom so much money has been invested and who has so many expectations, falls short of those hopes? If, despite the intelligence programmed in the genes and a spectacular appearance, he does not become what they wanted to do? Genes are not destiny yet.
In the US, there is a detainee on suspicion of the largest hacker attack on Twitter. He is 17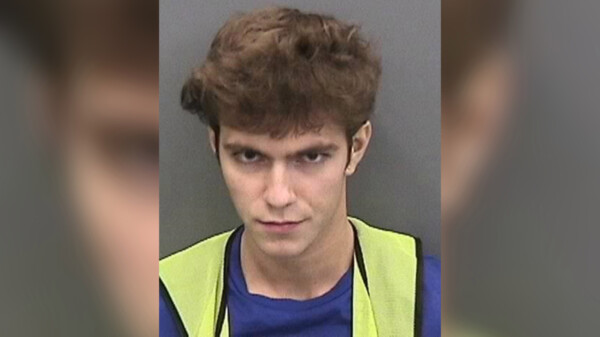 On the night of July 16, Twitter was massively hacked. Fraudsters gained access to the accounts of celebrities and large companies and published records on them with a proposal to transfer bitcoins. Now the police have detained a group of hackers, whose "brain" was a 17-year-old teenager.
Graham Clark is now in the Hillsborough County Jail in Oregon, USA. He was the mastermind and brain behind the attack, reported on the WFLA , citing District Attorney Andrew Warren. The teenager faced 30 criminal charges, including for organized fraud and illegal use of personal data. Despite his age, he is going to be tried as an adult.
Shortly after Clark's arrest, the US Department of Justice announced that he worked as part of the group, and told about the arrest of two more suspects. They were 22-year-old Nima Faseli and 19-year-old Mason Sheppard, who operated under the nicknames "Rolex" and "Chevon", respectively. Faselli was charged with burglary, she faces up to 5 years in prison, and Sheppard – up to 20 for burglary and conspiracy to commit fraud and money laundering. Both will also have to pay a $ 250,000 fine if the charges are confirmed.
The group hacked Twitter accounts of large companies and famous personalities. Among the victims are Elon Musk, Bill Gates, Barack Obama, Kanye West, as well as Apple and Uber. From their names, the attackers posted ads asking them to transfer bitcoins to a teenager's account in Tampa.
They also gained access to internal network administration tools. It is reported that in the course of their actions several hundred people were injured, and they received 400 transfers totaling $ 100,000 in just one day. Warren described their actions as "an intricately organized attack of unprecedented magnitude."
́After the attack, Twitter deleted posts and temporarily restricted the ability to publish for verified accounts. Later, the company said that the hacker attack was carried out using social engineering, and also noted that after the hack, their access to the network's internal tools was limited.
Shortly after the arrest of the hackers, Twitter issued a statement thanking the local police, the IRS, the Secret Service and the FBI for their investigation.
"We appreciate the prompt actions of law enforcement agencies and will continue to cooperate with them as the case develops," the company said.
They also talked about being transparent and regularly updating information about the investigation. In addition, the network has removed restrictions on the publication of posts by popular accounts and on changing passwords for some users.
The case of pedophiles among the Anglo-Saxon elite continues to kill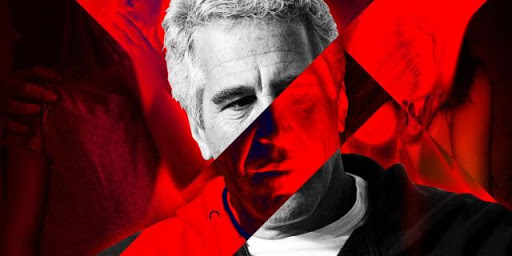 Pedophile financier Jeffrey Epstein was friends with the world's most influential people and paid off with business partners with orgies involving teenage girls. A year ago, he passed away under suspicious circumstances, but now his case – one of the most scandalous in the history of the United States, Britain and the largest bank of the Federal Republic of Germany – has received a second wind and continued to grow overgrown with corpses.
It is well known that the United States is a country with a heavily armed population, so killings are not infrequent, five to ten times more than in Western Europe. However, there is a category of citizens whose lives, in spite of Hollywood films, are extremely rarely attempted in America – these are federal judges.
Since Harry Truman's time, only four of them have been killed, and the last time this happened was over 30 years ago. This is easy to explain: the point is not even that such people are well guarded, but that such an attempt would be very expensive – the entire life spent in prison, and in states where the death penalty has not been abolished, it is even more expensive.
In other words, to take up arms against a federal judge, you have to be either a psycho, or someone who has nothing to lose, or someone who, on the contrary, risks losing too much.
A few days ago, such a man knocked on the door of Judge Esther Salas' home in New Jersey, disguised as a delivery officer. A few minutes later, Salas's son was killed, her husband was seriously wounded, and the judge herself escaped because she was in the basement at the time of the attack.
Despite the fact that all this happened during the day, the killer managed to escape. But the FBI soon identified the main suspect – Roy Dan Hollander. He is a well-known man in his own way – he periodically participated in TV shows from the standpoint of an anti-feminist and "public defender of men." It is not known what claims he had against the judge, but it will not be so easy to find out.
Hollander's body was found in a remote area north of New York. The official version of the cause of his death is suicide.
The version with a lone psychopath, of course, has a right to exist. But there is another circumstance that turns this whole story into a continuous stream of conspiracy theories – Salas was engaged in the case of the pedophile financier Jeffrey Epstein, who, according to an equally official version, committed suicide while awaiting trial in his cell.
This case, dealt an incomparable blow to the reputation of the American political elite and the British monarchy. Let's remember the main thing.
The secular lion and millionaire Epstein managed the assets of world famous brands and personified ostentatious wealth – the largest residence in Manhattan, private jet flights, regular parties on remote islands, friendship with the "cream of society". He was one of the prominent sponsors of the Democratic Party, for which its top officials showered him with gratitude, as if not noticing one strange feature of the financier – he preferred to communicate with very young girls.
In 2005, part of the truth was revealed: Epstein was accused of having ties with minors and of persuading them to have sex. However, the millionaire got out – he made a deal with the investigation and served a little more than a year in exchange for forgiveness for all possible episodes and compensation for three dozen victims in civil suits.
The prosecutor who agreed to the deal was named Alexander Acosta. In 2019, when he was the Minister of Labor in the Trump administration, this deal "caught up" with him – against the background of a new scandal related to Epstein, he was forced to resign, and the agreement with the pedophile was deemed illegal since the victims knew nothing about him.
By this time, the Epstein case was not at all what it initially appeared to be. The lover of sex with minors "has grown" to a seasoned pimp who supplied "live goods" as part of lobbying activities. Parties, suites, islands, teenage prostitutes – all of this turned out to be not only the nouveau riche's vacation, but also his business. Bribes for lucrative contracts and specific services.
How many businessmen and high-ranking politicians were involved in these orgies, only Epstein himself knew, but he had no shortage of rich and powerful friends. Among them, for example, former US President Bill Clinton, who regularly used Epstein's plane and was once spotted on one of his two islands used for meetings with teenagers.
Two victims testified directly against Prince Andrew – the youngest son of Elizabeth II, who is now confused in his memories and refuses to cooperate with the investigation (but at the same time he is lying that he is meeting the American prosecutors).
A well-founded accusation of these two is enough to shake the political foundations of the Anglo-Saxon world.
But the list of Epstein's close friends is not limited to them – it includes ex-Prime Minister of Israel Ehud Barak, and ex-Prime Minister of Great Britain Tony Blair, and Crown Prince of Saudi Arabia Mohammed (the most influential Saudi in the world after his 84-year-old father, the king), and even Donald Trump.
True, the friendship with the latter fell on a period when the influence of the developer Trump was not as powerful (and suitable) as Clinton's. After the very first case against Epstein, the current president stopped all communication with him, but even before that he was among those who publicly drew attention to the financier's love for young people. The media that hate Trump do not care about this, so the documentary series "Jeffrey Epstein: Filthy Rich" is sometimes edited in the spirit of a propaganda video – the revelations of the victims are given against the background of Epstein's photographs with Trump, not Clinton or Andrew.
Be that as it may, Epstein is dead, and that he passed away of his own free will, there are reasonable doubts. And everyone in the United States (even if he himself never admits it) understands that the Democratic Party, opposition to Trump, and, especially, the Clintons, around which a full-fledged necropolis of people who died under suspicious circumstances, has already formed, is more interested in the silence of a pedophile.
Now the case of a super-influential pedophile has been closed, but cases of fraud remain – underage girls, as mentioned above, were part of dirty deals. One of them concerns the largest financial conglomerate in Germany – Deutsche Bank, which Epstein used to launder money thanks to connections in his leadership.
It is not known whether he thanked these "connections" of his the way he used to – orgies with minors on remote islands. But it is known that federal judge Esther Salas, who miraculously escaped death, was engaged in exactly this case.
At the same time, right now the scandal around Epstein and his influential friends has received a second wind. In early July, Ghislaine Maxwell, the daughter of a media mogul, a close friend and, allegedly, Epstein's accomplice, was arrested. She does not believe that the scandalous financier himself took his own life. And he is the only person who is able to shed light on the participants in pedophile orgies.
If, of course, she lives to see the trial, and is not found dead, after which the world will hear the official version of "suicide" for the umpteenth time.