A Brief History of Censorship and How It's Playing Out Now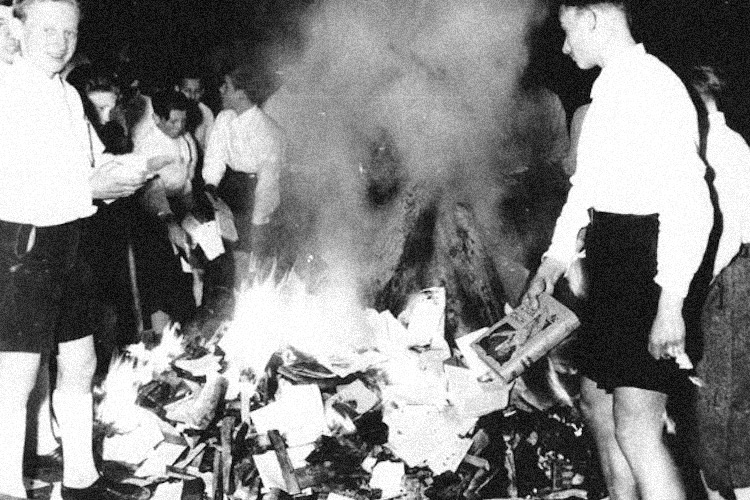 Censorship has been considered a legitimate instrument for controlling the political and social position of the masses for centuries. It did not dawn in our current Orwellian state. With the massive YouTube channel bans, social media limitations of reach, shadow banning, and false narrative creation, we can look to precise moments in history when similar tactics were used to control our freedom of expression. Nevertheless, truth always wins.
To 'Censor' With Love from Rome
"If large numbers of people believe in freedom of speech, there will be freedom of speech, even if the law forbids it. But if public opinion is sluggish, inconvenient minorities will be persecuted, even if laws exist to protect them." – George Orwell
The origin of the term censor comes from Rome, in 443 BC. Famously, the philosopher Socrates was forced to drink poison in 399 BC for his "corrupt" religious and political views, but he was not the first person to ever be punished for his views so violently. In every corner of the globe – from China to the U.S.S.R. and from the U.S. to Africa censorship has abounded. Notably, censorship reforms only began in Russia in a single decade of tolerance (1855-1865) during the reign of Tsar Alexander II, when a transition was made from legislation on pre-censorship to the punitive system based on legal responsibility, but with the false Russian 'spy' narrative being plugged today, we should be wary of focusing on a singular geographic region as the only country to use censorship to control its people.
The Red Pencil
Journalists of the highest caliber have faced the "red-pencil" when trying to accurately and honestly report on war crimes, civil movements, and even non-violent demonstrations or artistic movements, which often carry the seeds of expressed emotions pushed into submission by more overt displays.
Book Burning
Books, and entire libraries have been burned to quash freedom of expression. This imprisonment of some of humanity's most original thinkers and invaluable ancient history has still not stifled the truth from eventually coming forth.
Famous Book Burnings:
The Burning of the Books of the "Pretended Prophecies" – Rome
In 186 BC, in an effort to suppress the Bacchanalia practices that had been led in part by Minius Cerrinius, a Consul of Rome claimed that the fathers and grandfathers of the Romans had suppressed foreign rites and ceremonies, "seeking out and burning all books of pretended prophecies."
Imperial Books and Manuscripts of Wisdom – Japan
During the "Isshi Incident" of 645, a transformative event in early Japanese Imperial history, the influential Soga no Iruka was assassinated and enemies of the Soga Clan seized power. Shortly thereafter, Iruka's father Soga no Emishi Soga committed suicide by setting fire to his residence. The conflagration destroyed the manuscript copy of the Tennōki, an important historical text which was forever lost, as well as many other Imperial treasures which had been taken for safe-keeping by the Soga.
The Burning of the Library of Alexandria
Caesar's conquest in 48 BC resulted in a massive book burning. The stories told by Plutarch, Aulus Gellius, Ammianus Marcellinus, and Orosius indicate that troops of Caesar "accidentally" burned the library down during or after the Siege of Alexandria.
Selective Burning of the Books of the Qur'an
Uthman ibn 'Affan, the third Caliph of Islam after Muhammad, who is credited with overseeing the collection of the verses of the Qur'an, ordered the destruction of any other remaining text containing verses of the Quran after the Quran has been fully collected, circa 650.
Competing Christian Philosophies
After the conquest of Toledo, Spain Toledo (1085) by the king of Castile, it was being disputed on whether Iberian Christians should follow the foreign Roman rite or the traditional Mozarabic rite. After additional ordeals, it was submitted to the trial by fire: One book for each rite was thrown into a fire.
Nazi Book Burning
In 1817, German student associations (Burschenschaften) chose the 300th anniversary of Luther's 95 festival at the Wartburg, a castle in Thuringia to burn all books and literature thought to be "non-German." Nazi German authorities synchronized professional and cultural organizations with Nazi ideology and policy (Gleichschaltung) at the time of the burning.
There are thousands more instances of book burnings, and literature or manuscripts being defiled all over the world.
Dead Sea Scrolls and other manuscripts which are "magically" showing up in digitally archived form may have been saved in some instances of the attempt control of information, but largely, the social and political narrative has been closely guided for thousands of years.
Entire communities have been sent into exile, when controlling the narrative through media is not sufficient of the powers in control. War, often as the last resort, but often also the first, further controls the narrative.
What those aiming to control us forget, is that communication of truth will always find a rising tide. One controversial site has already enacted a joint venture with an offshore Internet Security Provider, with aims of having their own channel which cannot be censored. It will be deeply encrypted so that all posts and email for members will be censorship- immune.
This is just the first step of many counter-attempts to keep free speech alive. Many more are likely to surface as the fury of those being censored drives them to find alternatives to the Deep-State controlled media outlets.
YouTube's surreptitious banning of "false news" channels will only backfire. Pun intended. This is only a modern attempt at book burning gone virtual and digital.
Internet censorship violates the US Constitution and demonizes Truthers, but as history reveals, the antics of the Deep State will likely fail. Even after burning millions of books, genocide, war, and organized social control, Truth has greater power.
About the Author
Christina Sarich is a staff writer for Waking Times. She is a writer, musician, yogi, and humanitarian with an expansive repertoire. Her thousands of articles can be found all over the Internet, and her insights also appear in magazines as diverse as Weston A. Price, Nexus, Atlantis Rising, and the Cuyamungue Institute, among others. She was recently a featured author in the Journal, "Wise Traditions in Food, Farming, and Healing Arts," and her commentary on healing, ascension, and human potential inform a large body of the alternative news lexicon. She has been invited to appear on numerous radio shows, including Health Conspiracy Radio, Dr. Gregory Smith's Show, and dozens more. The second edition of her book, Pharma Sutra, will be released soon.
This article (A Brief History of Censorship and How It's Playing Out Now) was originally created for The Mind Unleashed and is published here with permission. It may be re-posted freely with proper attribution and author bio.
DIA Confirms List of Exotic Propulsion Papers Corroborating Insider Testimony on Warp Drive & Wormhole Travel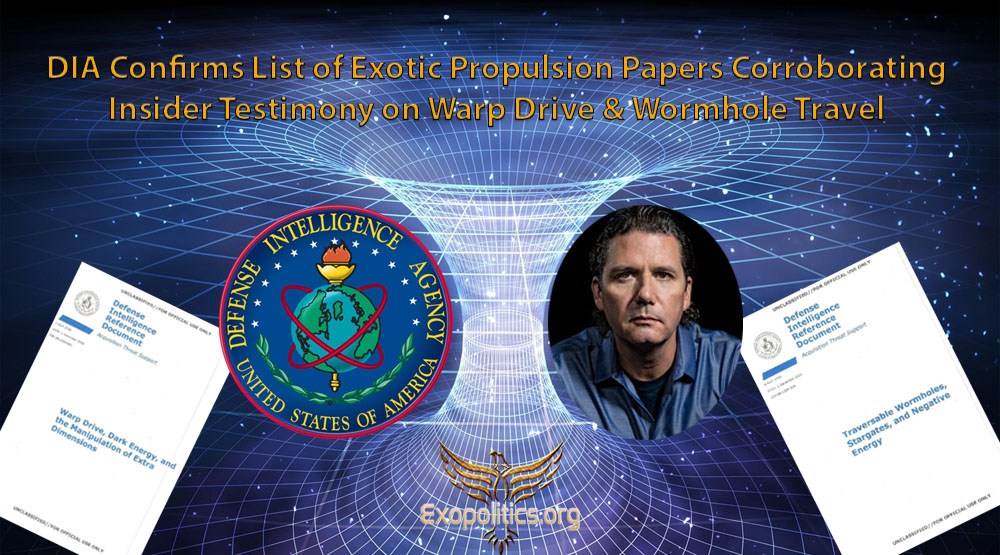 On January 16, 2019, the Defense Intelligence Agency (DIA) responded to a Freedom of Information Act (FOIA) request and confirmed that a list of 38 papers examining exotic propulsion technologies is genuine. The FOIA request was made from the anti-secrecy group the Federation of American Scientists (FAS), which filed it on August 15, 2018 and later issued a website update describing the documents received from the DIA.
in a January 17 announcement, Steven Aftergood, who wrote the original FOIA request to the DIA, described what the DIA had provided:
From 2007 to 2012, the DIA spent $22 million on the activity, formally known as the Advanced Aerospace Threat Identification Program… Yesterday, the DIA released a list of 38 research titles funded by the program, many of which are highly conjectural and well beyond the boundaries of current science, engineering — or military intelligence. One such title, "Traversable Wormholes, Stargates, and Negative Energy," was prepared by Dr. Eric Davis, who has also written on "psychic teleportation."
Aftergood's original letter to the DIA had asked for information concerning "a copy of the list that was recently transmitted to Congress of all DIA products produced under the Advanced Aerospace Threat and Identification Program [AATIP] contract".
The DIA released a document with five pages, which included a January 9, 2018 letter by the DIA to Senators John McCain and Jack Read, the Chair and Ranking Member of the Senate Armed Services Committee. In the letter the DIA provided a list of 38 reports in response to the requests of the respective staffs of Armed Service Committee leaders. The DIA letter stated:
There are 38 reports associated with DIA's involvement on the program documented in the list. All are UNCLASSIFIED/ FOR OFFICIAL USE ONLY except for attachment 37 which is a SECRET/NOFORN version of attachment 38 State of the Art and Evolution of High Energy Laser Weapons.
The list of 38 reports was publicly leaked on July 25, 2018 by TV journalist George Knapp and his investigative unit, the I-Team, in a story covering Dr. Hal Puthoff's description of studies funded by the AATIP titled "Exclusive: I-Team obtains some key documents related to Pentagon UFO study":
In June, physicist Hal Puthoff made the first public presentation about the UFO study. He was the chief scientist for BAASS (Bigelow Aerospace Advanced Space Studies), the Las Vegas company which won a Pentagon contract to study UFOs and related mysteries.
In his presentation, Puthoff listed the subjects explored in dozens of scientific studies initiated by BAASS: Star Trek worthy topics — warp drive, invisibility, metamaterials but the titles and authors have not been released — until now. The list made public for the first time includes subjects such as worm holes, antigravity and how to track hypersonic vehicles, and more….Puthoff said his group has studied unknown materials recovered from crash sites.
So far three of the papers on the 38 documents list have been leaked to the public. The first two were leaked by Corey Goode who was given the papers by a Washington DC insider, apparently within the DIA, who said they would help him open up the public to the truth of his secret space program testimony.
According to several respected researchers, alleged insiders and whistleblowers, the Deep State has been advancing secret space programs for decades, developing technology that most would consider otherworldly. The preceding article alerts the public to the fact these programs likely exist, by providing documents, testimony, and conjecture in support. This information is helpful to dispel the false reality pushed by the Deep State as well as catalyzing the mind for truth-seeking.
– Justin
Why We Need To Stop Bashing R. Kelly If We Want To Stop Teen Sexual Abuse & Pedophilia
The Facts:A former long time US government insider, Steve Pieczenik, recently tweeted about elite level pedophilia, hashtagging it on twitter and emphasizing that it's "NOT! Surprising."
Reflect On:With so many people like Steve speaking out, why do many of us still believe this is a conspiracy when there is evidence that women and children are actually suffering?
Steve Pieczenik is a former United States Department of State official and a Harvard trained psychiatrist with a doctorate in international relations from the Massachusetts Institute of Technology (MIT). He held many roles within the US political system, including as the Deputy Assistant Secretary of State under Henry Kissinger, Gerald Ford, Jimmy Carter, Ronald Regan and George H.W. Bush.
Now, if you've done research into US politics, being associated with names like Kissinger and Bush automatically raise a red flag. What's even more concerning is that he was a member of the Council on Foreign Relations, a group many consider to be 'wicked' while hiding behind good deeds. However, he was removed from the membership as early as October 2012, which was around the same time he started to "blow the whistle."
Not everyone from 'within' is part of this strange clique that many people are becoming aware of today. The clique that Donald Trump doesn't seem to be part of, which is a huge step, and is something we haven't seen for a long time. That's not to say we support his presidency whatsoever, we're just stating that he doesn't seem to be part of the Deep State. Nevertheless, many from within are starting to have a shift in consciousness, and feel a deep need to let the public know what's really going on.
Despite his credentials, Pieczenik's statements have gone completely ignored by mainstream media. In 1982, Pieczenik was mentioned in a New York Times article as "a psychiatrist who has treated C.I.A. employees." In 2001, he operated as chief executive officer of Strategic Intelligence Associates, a consulting firm.
He's been an insider for years and is one of many from within who have a much clearer idea of what is going on behind the scenes, despite the narrative that's controlled and televised by the establishment's media mouthpieces.
Pieczenik is a legend for speaking his truth, and he deserves to at least be listened to.
It's interesting to review how 'elite level pedophilia' hit the mainstream over the past couple years, bringing up Pizzagate at first, which was quickly labelled a 'conspiracy theory,' and then again when the 'Q anon' phenomenon began to surface, which mainstream media brushed off as a 'conspiracy' yet again.
You don't have to look far to see that this kind of thing isn't a conspiracy theory. The victims are starting to come forward, and people like Pieczenik are speaking up about it. Not long ago, an MSNBC news report even implicated Hillary Clinton in covering up a pedophile ring within the state department.
A lot of this is simply labelled as 'fake news' by the establishment because it implicates many of its members. It's also easy to label it as such because some of it is so unbelievable that it's hard for the mind to accept.
The truth is that we have more than enough information to at least warrant a proper investigation.
The more we continue to refer to this type of thing as a conspiracy theory, the more we allow those who are involved to continue hurting and abusing innocent women and children who have no way out.
We are talking about ritual abuse, and it seems to start at the Vatican, bleeding down into the government and other power structures. It's a big club, and we're obviously not in it. Let's not forget Jeffrey Epstein, a convicted pedophile of the Royal Family, similar to the relationship Jimmy Savile had with the Royals as well.
Even foreign politicians have suggested that western politics is associated with pedophilia and Satanism, Vladimir Putin being one of the latest examples.
This is why I wasn't shocked when I came across the tweet below, discussing the news that came out at the end of last year stating that celebrity Sacha Baron Cohen found a potential pedophile ring while taping the show "Who is America."  Cohan was quoted as saying, "We immediately turned over the footage to the FBI because we thought, perhaps there's a pedophile ring in Las Vegas that's operating for these very wealthy men."
You may be asking: Why hasn't the FBI done anything? (Ted Gunderson, former FBI special agent and head of their L.A office did a lot of work in this area).  If you want the answer to that question, retired police detective Jon Wedger, with over 25 years of service in the investigation of child abuse, explains who is involved in this ring and how it operates continually without ever being taken down. It's because, for the most part, when you take this information to your superior, they are already aware of these activities and fail to act on any information. The ones we go to solve this problem may actually be condoning it.
Pieczenik has also implicated the Clintons, stating that"We know that both of them have been a major part and participant of what's called The Lolita Express, which is a plane owned by Mr. Jeff Epstein, a wealthy multi-millionaire who flies down to the Bahamas and allows Bill Clinton and Hillary to engage in sex with minors, that is called Pedophilia."
It's important to note that Trump's name was found once on the flight ledger to Lolita Island but not repeatedly as with many other people, like Bill Clinton who appeared 26 times for example. It is often believed that Trump appears to be working so hard to stop sex trafficking because of what he saw when visiting Lolita Island.
Again, given his background, and all of the evidence that's already been put out to the public, why should anybody deem this a conspiracy theory? Why have there been no investigations? Why were Australian media outlets forced into silence when Cardinal George Pell was recently convicted on five counts of child sexual abuse? He is now the most senior official ever to be found guilty, serving as an advisor to Pope Benedict as well as Pope Francis. He's one of the Vatican's most powerful officials.
Children are being subjected to torture, murder, and a life full of trauma. We must understand that pedophilia within the realm of politics goes far beyond just that, it goes into ritual abuse and Satanism as well. And it's not just politics, it's Hollywood too. You can find it in many institutions that have amassed massive amounts of power.
Weird connections have always been observed from within, take the Obama administration for example. He appointed Kevin Jennings as Assistant Deputy Secretary of the Office of Safe and Drug-Free Schools at the US Department of Education. He's a member of NAMBLA (North American Man/Boy Love Association) and supports Harry Hay, who is also in support of NAMBLA. This was more than a decade ago, but these strange connections exist all over the political system.
Another example of institutional pedophilia support can be found within the UK government and the Catholic Church, which have come under public scrutiny for claiming that victims of child sexual abuse can "consent" to their rapes. They did this in order to avoid compensating victims. The Criminal Injuries Compensation Authority (CICA) establishes which victims get compensated, and they do so by determining whether or not the victim gave consent, even if that victim is a child. You can read more about that here.
A lot has happened since Former U.S. representative Cynthia McKinney blew the whistle about pedophilia within the government in 2005. She grilled Donald Rumsfeld on DynCorp's child trafficking business of selling women and children. (source)
Not long after that, retired Army General James Grazioplene, who worked in the Pentagon and as the Vice President of DynCorp, faced six rape charges against minors.
There are so many connections, whistleblowers and investigations that have uncovered examples of institutional pedophilia — we just aren't aware of them because the mainstream media often fails to report on them.
The Takeaway
What does this tell us about who we are electing as our leaders? Are they that two-faced? Many of these people are powerful members of the elite, and some of them have been made for us to idolize and almost worship. They hide behind philanthropy and good deeds, masking some very disturbing things taking place behind the scenes.
We've been turning a blind eye to this topic for too long and it's time to pay attention. A big issue here is the fact that many of the people involved have also experienced the same type of trauma as a child. It's considered normal to them, and it's normal to many of the children who are involved today. If we as a society are going to bring this out into the open, a discussion has to happen from a place of compassion, not judgement. This is still something the human race needs to work on, because if we continue to punish and ostracize people for their wrongdoings, we will never address the root causes of the issues we wish to rid the planet of.
Veteran MD Drops a Bombshell about 5G and the Effect it Will Have on Your Health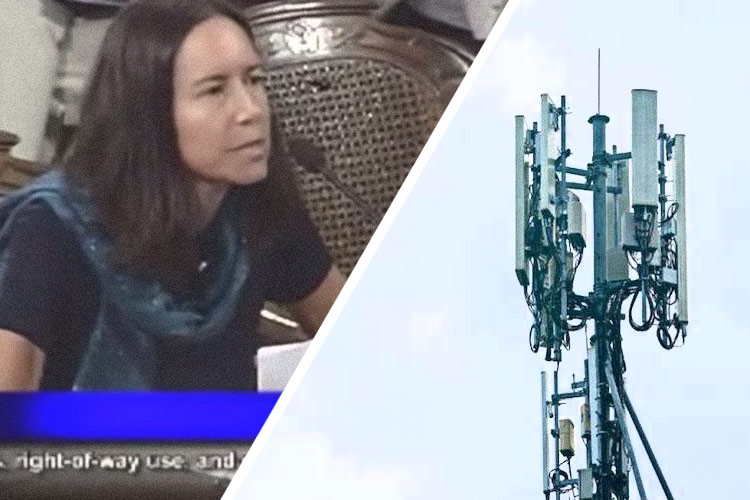 If you're at all paying attention to the major changes taking place in the world today, you already know that human beings are on the very brink of becoming slaves to technology that we have created. In other words, technology that directly affects our health, well-being, and mental and physical sovereignty is being deployed on a mass scale without anything resembling consent by the vast majority of people.
This, of course, is just fine to those who stand to profit financially or gain more power and control from the implementation of technology that can track, spy, pry, invade, censor, redact, identify, and even manipulate people into engaging in behavior that would have otherwise never have made sense to them.
At the very forefront of this effort to enslave the planet with technology is the rollout of the international 5G network, the so-called fifth generation of wireless technology. The great promise is faster internet and a massive upgrade to the internet of things, a silent network of devices that talk to each other and predict human behaviors. When this is fully implemented, we'll be able to replace drivers with robot vehicles and send text messages 100 times faster than we can do today.
But the cost of all this is our health, and the health of our planet, it's natural ecosystems and the delicate web of life that makes this planet so lovely. 5G is not friendly to human health. It will require the deployment of some 20,000 satellites above the earth, beaming every square inch of terraforma with high frequency radio waves that will literally fry the cells of all living things below them. Developers of 5G know this, but are unconcerned, not even with the fact that 5G uses a frequency range in line with a Pentagon funded crowd control system.
That's right, they are plugging in a global radio-frequency crowd control network to blanket the earth with electromagnetic radiation. Experts say that this network will require the deployment of hundreds of thousands, if not millions of small 5G boxes, pretty much everywhere.
Dr. Sharon Goldberg, an internal medicine physician & professor, is one of many professionals and concerned humans who are speaking a very important truth to power right now. That is, she is giving a very serious warning to those who may be in positions of power where they can affect the trajectory of the 5G rollout.
Dr. Goldberg's comments in her testimony to the U.S Senate serves as yet another warning.
"Wireless radiation has biological effects. Period. This is no longer a subject for debate when you look at PubMed and the peer-review literature. These effects are seen in all life forms; plants, animals, insects, microbes. In humans, we have clear evidence of cancer now: there is no question We have evidence of DNA damage, cardiomyopathy, which is the precursor of congestive heart failure, neuropsychiatric effects…5G is an untested application of a technology that we know is harmful; we know it from the science. In academics, this is called human subjects research." ~Dr. Sharon Goldberg
Recently we reported on UN Staffer Claire Edwards who made a similar attempt to warn the United Nations, calling 5G a 'war on humanity." The 5G revolt is here, and this may be the most important struggle of our generation.
About the Author
Terence Newton is a staff writer for WakingTimes.com, interested primarily with issues related to science, the human mind, and human consciousness.
This article (Veteran MD Drops a Bombshell about 5G and the Effect it Will Have on Your Health) was originally created and published by Waking Times and is published here under a Creative Commons license with attribution to Terence Newton and WakingTimes.com. It may be re-posted freely with proper attribution, author bio, and this copyright statement.