A Brief History of Censorship and How It's Playing Out Now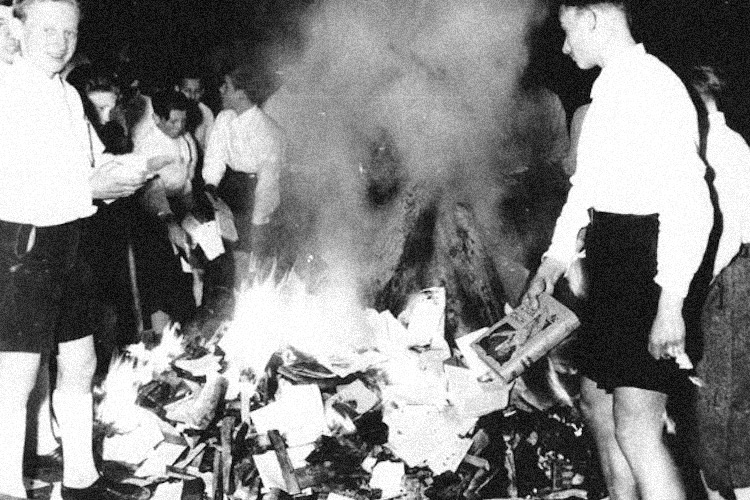 Censorship has been considered a legitimate instrument for controlling the political and social position of the masses for centuries. It did not dawn in our current Orwellian state. With the massive YouTube channel bans, social media limitations of reach, shadow banning, and false narrative creation, we can look to precise moments in history when similar tactics were used to control our freedom of expression. Nevertheless, truth always wins.
To 'Censor' With Love from Rome
"If large numbers of people believe in freedom of speech, there will be freedom of speech, even if the law forbids it. But if public opinion is sluggish, inconvenient minorities will be persecuted, even if laws exist to protect them." – George Orwell
The origin of the term censor comes from Rome, in 443 BC. Famously, the philosopher Socrates was forced to drink poison in 399 BC for his "corrupt" religious and political views, but he was not the first person to ever be punished for his views so violently. In every corner of the globe – from China to the U.S.S.R. and from the U.S. to Africa censorship has abounded. Notably, censorship reforms only began in Russia in a single decade of tolerance (1855-1865) during the reign of Tsar Alexander II, when a transition was made from legislation on pre-censorship to the punitive system based on legal responsibility, but with the false Russian 'spy' narrative being plugged today, we should be wary of focusing on a singular geographic region as the only country to use censorship to control its people.
The Red Pencil
Journalists of the highest caliber have faced the "red-pencil" when trying to accurately and honestly report on war crimes, civil movements, and even non-violent demonstrations or artistic movements, which often carry the seeds of expressed emotions pushed into submission by more overt displays.
Book Burning
Books, and entire libraries have been burned to quash freedom of expression. This imprisonment of some of humanity's most original thinkers and invaluable ancient history has still not stifled the truth from eventually coming forth.
Famous Book Burnings:
The Burning of the Books of the "Pretended Prophecies" – Rome
In 186 BC, in an effort to suppress the Bacchanalia practices that had been led in part by Minius Cerrinius, a Consul of Rome claimed that the fathers and grandfathers of the Romans had suppressed foreign rites and ceremonies, "seeking out and burning all books of pretended prophecies."
Imperial Books and Manuscripts of Wisdom – Japan
During the "Isshi Incident" of 645, a transformative event in early Japanese Imperial history, the influential Soga no Iruka was assassinated and enemies of the Soga Clan seized power. Shortly thereafter, Iruka's father Soga no Emishi Soga committed suicide by setting fire to his residence. The conflagration destroyed the manuscript copy of the Tennōki, an important historical text which was forever lost, as well as many other Imperial treasures which had been taken for safe-keeping by the Soga.
The Burning of the Library of Alexandria
Caesar's conquest in 48 BC resulted in a massive book burning. The stories told by Plutarch, Aulus Gellius, Ammianus Marcellinus, and Orosius indicate that troops of Caesar "accidentally" burned the library down during or after the Siege of Alexandria.
Selective Burning of the Books of the Qur'an
Uthman ibn 'Affan, the third Caliph of Islam after Muhammad, who is credited with overseeing the collection of the verses of the Qur'an, ordered the destruction of any other remaining text containing verses of the Quran after the Quran has been fully collected, circa 650.
Competing Christian Philosophies
After the conquest of Toledo, Spain Toledo (1085) by the king of Castile, it was being disputed on whether Iberian Christians should follow the foreign Roman rite or the traditional Mozarabic rite. After additional ordeals, it was submitted to the trial by fire: One book for each rite was thrown into a fire.
Nazi Book Burning
In 1817, German student associations (Burschenschaften) chose the 300th anniversary of Luther's 95 festival at the Wartburg, a castle in Thuringia to burn all books and literature thought to be "non-German." Nazi German authorities synchronized professional and cultural organizations with Nazi ideology and policy (Gleichschaltung) at the time of the burning.
There are thousands more instances of book burnings, and literature or manuscripts being defiled all over the world.
Dead Sea Scrolls and other manuscripts which are "magically" showing up in digitally archived form may have been saved in some instances of the attempt control of information, but largely, the social and political narrative has been closely guided for thousands of years.
Entire communities have been sent into exile, when controlling the narrative through media is not sufficient of the powers in control. War, often as the last resort, but often also the first, further controls the narrative.
What those aiming to control us forget, is that communication of truth will always find a rising tide. One controversial site has already enacted a joint venture with an offshore Internet Security Provider, with aims of having their own channel which cannot be censored. It will be deeply encrypted so that all posts and email for members will be censorship- immune.
This is just the first step of many counter-attempts to keep free speech alive. Many more are likely to surface as the fury of those being censored drives them to find alternatives to the Deep-State controlled media outlets.
YouTube's surreptitious banning of "false news" channels will only backfire. Pun intended. This is only a modern attempt at book burning gone virtual and digital.
Internet censorship violates the US Constitution and demonizes Truthers, but as history reveals, the antics of the Deep State will likely fail. Even after burning millions of books, genocide, war, and organized social control, Truth has greater power.
About the Author
Christina Sarich is a staff writer for Waking Times. She is a writer, musician, yogi, and humanitarian with an expansive repertoire. Her thousands of articles can be found all over the Internet, and her insights also appear in magazines as diverse as Weston A. Price, Nexus, Atlantis Rising, and the Cuyamungue Institute, among others. She was recently a featured author in the Journal, "Wise Traditions in Food, Farming, and Healing Arts," and her commentary on healing, ascension, and human potential inform a large body of the alternative news lexicon. She has been invited to appear on numerous radio shows, including Health Conspiracy Radio, Dr. Gregory Smith's Show, and dozens more. The second edition of her book, Pharma Sutra, will be released soon.
This article (A Brief History of Censorship and How It's Playing Out Now) was originally created for The Mind Unleashed and is published here with permission. It may be re-posted freely with proper attribution and author bio.
Medical Drugs: Too Big to Fail
Jon Rappoport, Guest
Waking Times
As my readers know, I've reported on a number of scandals concerning the toxicity of medical drugs and vaccines, including shocking death numbers in the US.
These scandals are leaks from inside the National Security State.
If you visit Wikileaks, Cryptome, Public Intelligence, and other similar sites, how many purely medical documents do you find posted?
How many damaging leaks exposing the crimes of the medical cartel do you find?
Very, very few.
Where are the medical insiders who are liberating and passing along incriminating documentary evidence?
Some of the best exposers of political, intelligence-agency, and military crimes are way behind the curve, when it comes to medical matters. They're living in a fantasy. They see nothing in the medical arena.
The medical sphere, for various reasons, is far better protected than any other segment of society.
For the hundredth time, let me cite Dr. Barbara Starfield's stunning review, "Is US health really the best in the world?" published on July 26, 2000, in the Journal of the American Medical Association.
Starfield, at the time, was working as a highly respected public health expert, at the Johns Hopkins School of Public Health.
She concluded that the US medical system kills 225,000 Americans a year. That would add up to 2.25 million deaths per decade.
Laid directly at the door of the American medical complex.
Aside from the genocidal death toll, Starfield's findings also reveal massive fraud in all medical journals that routinely publish the glowing results of clinical trials of drugs.
How could such trials open the door to the marketing of drugs that kill, according to Starfield, 106,000 Americans every year, unless deep, continuing, and abetted research fraud were the order of the day?
Indeed, Dr. Marcia Angell, the editor of New England Journal of Medicine for 20 years, wrote the following:
"It is simply no longer possible to believe much of the clinical research that is published, or to rely on the judgment of trusted physicians or authoritative medical guidelines. I take no pleasure in this conclusion, which I reached slowly and reluctantly over my two decades as an editor of The New England Journal of Medicine." (NY Review of Books, January 15, 2009)
Finally, here's a document (as a slide presentation) in plain sight, on the FDA's own site: "FDA Why Learn About Adverse Drug Effects?". You'll see the FDA admits there are 100,000 deaths per year resulting from these "drug effects."
The FDA, of course, is the single government agency responsible for certifying drugs as safe and effective, before their public release is permitted. Yet the FDA takes absolutely no responsibility for the deaths.
Can you imagine the feeding frenzy, if, say, some leaker in the Pentagon passed along a political/military document to Wikileaks that showed the Dept. of Defense was poisoning to death, like clockwork, a hundred thousand of its own soldiers every year—and was readily admitting it?
Let's stop this insane nonsense of separating one whole set of government crimes from another, simply because the propagandized priests in the white coats are above reproach.
We're not living in 1950 anymore, and this isn't Kansas.
About the Author
Jon Rappoport is the author of three explosive collections, THE MATRIX REVEALED, EXIT FROM THE MATRIX, and POWER OUTSIDE THE MATRIX, Jon was a candidate for a US Congressional seat in the 29thDistrict of California. He maintains a consulting practice for private clients, the purpose of which is the expansion of personal creative power. Nominated for a Pulitzer Prize, he has worked as an investigative reporter for 30 years, writing articles on politics, medicine, and health for CBS Healthwatch, LA Weekly, Spin Magazine, Stern, and other newspapers and magazines in the US and Europe. Jon has delivered lectures and seminars on global politics, health, logic, and creative power to audiences around the world. You can sign up for his free emails at NoMoreFakeNews.com or OutsideTheRealityMachine.
(To read about Jon's mega-collection, Exit From The Matrix, click here.)
This article (Medical Drugs: Too Big to Fail) was originally created and published by Jon Rappaport's Blog and is re-posted here with permission.
Hawking feared rise of enhanced 'superhumans'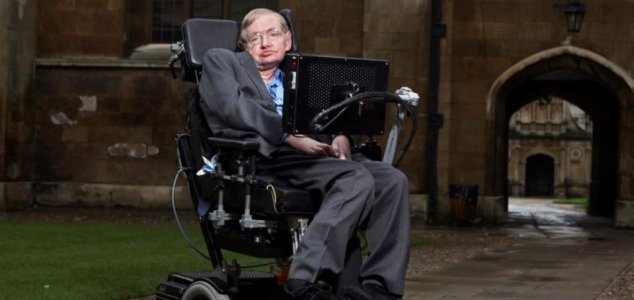 Image Credit: CC BY 2.0 Lwp Kommunikacio / Flickr
The celebrated physicist passed away earlier this year.
The late physicist predicted that genetic engineering will ultimately render half of the world's population obsolete.
Hawking, who died back in March, left a collection of papers and articles which included some of his notes on the existential dangers our species may face in the coming decades.
Of particular interest were his thoughts on a future in which wealthy individuals might choose to have themselves and their children genetically enhanced, thus leading to a race of 'improved' superhumans.
"Laws will probably be passed against genetic engineering with humans," hawking wrote. "But some people won't be able to resist the temptation to improve human characteristics, such as memory, resistance to disease and length of life."
Once this begins to happen, genetically enhanced individuals could end up outclassing their 'unimproved' counterparts, creating a two-tier society that could prove disastrous for many.
"Once such superhumans appear, there will be significant political problems with unimproved humans, who won't be able to compete," wrote Hawking. "Presumably, they will die out, or become unimportant. Instead, there will be a race of self-designing beings who are improving at an ever-increasing rate."
His thoughts echo those of others who believe that the future of our species lies, not in natural evolution, but in genetic modification and technological augmentation.
Some have even argued that such a transformation may have already begun.
Source: The Guardian
We'll Soon Know Exactly How Terrible the Internet Is for Our Mental Health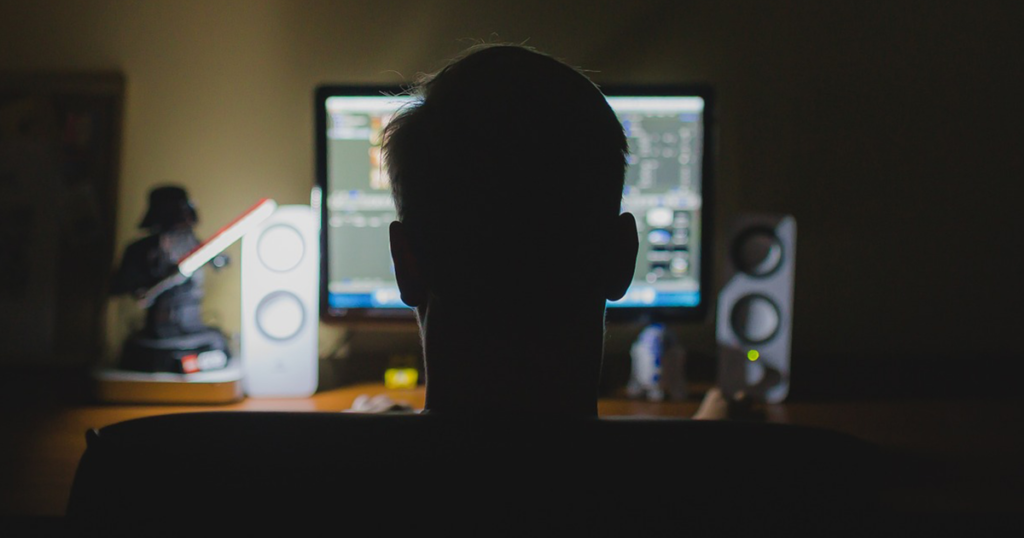 Dark Web
The internet can help you keep in touch with loved ones or seek out professional help when you need it.
But the web has a dark side, too — cyberbullying, internet gambling, and social media addiction are just a few of its many pitfalls.
Now, a team of European researchers plans to figure out just how much psychological harm the net can cause — and how we might be able to help the people it hurts.
Problem Users
On Monday, the scientists announced a new group called the European Problematic Use of the Internet (EU-PUI) Research Network. That's a mouthful, but the idea is to create a hub to better understand psychological problems linked to internet usage.
"Problematic Use of the Internet is a serious issue," said the network's chair, Naomi Fineberg, in a press release. "Just about everyone uses the Internet, but much information on problem use is still lacking."
Existing research is very fragmented, according to Fineberg. It focuses only on specific behaviors, geographical regions, or segments of society. This international collaboration, she hopes, will help researchers identify "big picture" takeaways about the internet and mental health.
Manifesto
The group outlined its goals in a manifesto published in the journal European Neuropsychopharmacology.
With the document in place, researchers can begin the task of using approximately $600,000 in funding from the European Union to tackle its objectives. Those include everything from figuring out the role genetics might play in problematic internet usage to how website design might affect it.
Now that the EU-PUI Research Network is in place, researchers can use it in a number of ways. They can access resources that could help with their research, or share what they've learned about problem behaviors, such as gaming addiction and compulsions related to shopping and social network use
After that, the next step will be figuring out the best ways to prevent and treat these issues, which could ensure the internet is a positive force on the mental health of all — not just some — of us.
READ MORE: A Major Scientific Project Aims to Find out Exactly How the Internet Is Screwing With Your Brain [Gizmodo]