A 20-year-old Chinese resident has been reeling on two ankylosing spondylitis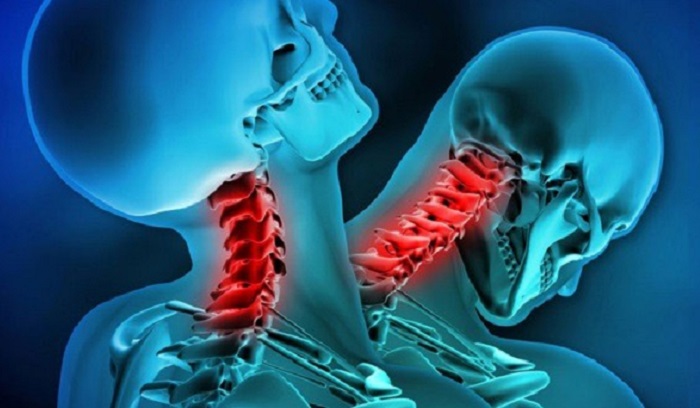 Recently, Chinese surgeons helped a man who has spent about 20 years of his life leaning forward, making it difficult for him to breathe, eat, and drink.
When Li Hua, 46, was a teenager, doctors diagnosed him with ankylosing spondylitis (AS). This serious anomaly affects the joints and joints of the bones of the spine. These bones completely lose their mobility over time as they accumulate more calcium.
This disease is rare and so poorly understood that its causes have not yet been established. It is probably a hereditary disease. It mainly affects men between the ages of 20-40.
Li Hua and his family have no money for surgery, they don't even have money for drugs. So his disease progresses rapidly and his spine bends more and more. Soon, the man's head was pressed against his hips and he could no longer stand.
In this state, Li Hua breathed very hard, but it was even more difficult for him to eat and drink water. Each time, he risked suffocation as water and crumbs could enter the airways. In addition, the man experienced severe pain.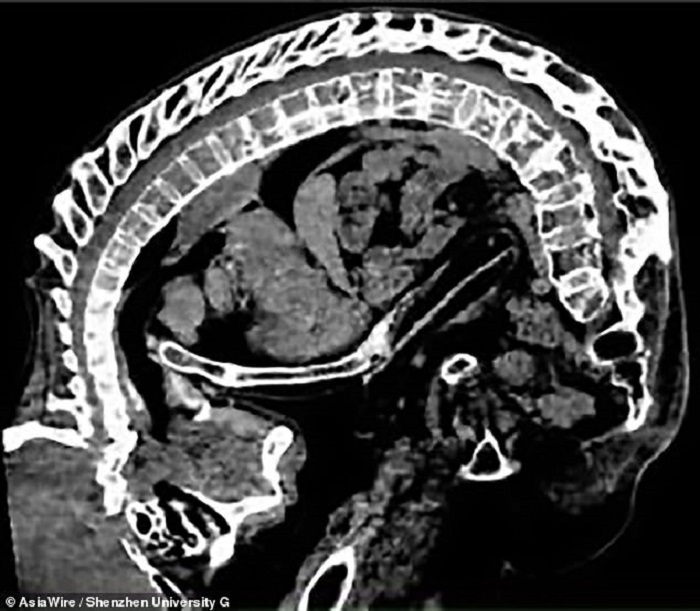 According to locals, Li has lived in this "distorted state" for about 20 years. It was not until 2019 that he underwent a series of surgeries, after which Li Hua finally managed to stand up.
In a "distorted state", Li Hua's height is only 90 cm. The man could move around the house but could not work and was entirely dependent on his mother.
In May 2019, Li Hua's mother, unable to watch his sufferings any longer, had him examined by Professor Tao Huiren, head of the Clinic of Spinal Surgery and Orthopedics at the University of Shenzhen. According to the professor, he first sees such a case of a person with ankylosing spondylitis.
Now Li Hua calls Dr. Huiren his savior and the most important man in his life, after his mother who has cared for him all these years, even though she is not young at all. Because of her son, Li Hua's mother leaves work and is with him from morning till evening. The two survive with little social assistance.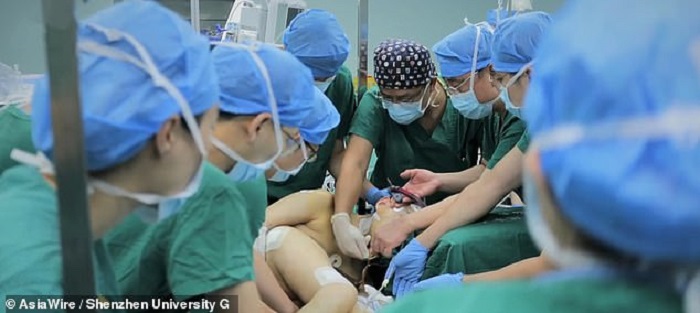 In order to straighten Lee Hua's spine, surgeons had to break bones at certain locations – in the thoracic, thigh, and cervical regions. Then they are locked in the correct position. The surgery is very risky for the patient's life and if he or she survives, there are additional risks of becoming even more paralyzed.
The operation is performed in four stages, with indefinite intervals between them. Fortunately, everything goes according to plan.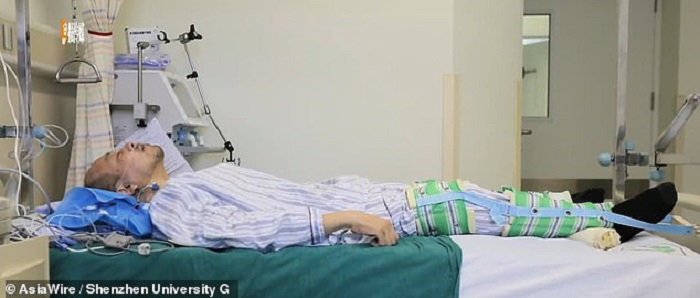 Now, some time after the last operation, Li Hua can now, with the help of a walker, get up and sit on the bed, as well as lying upright.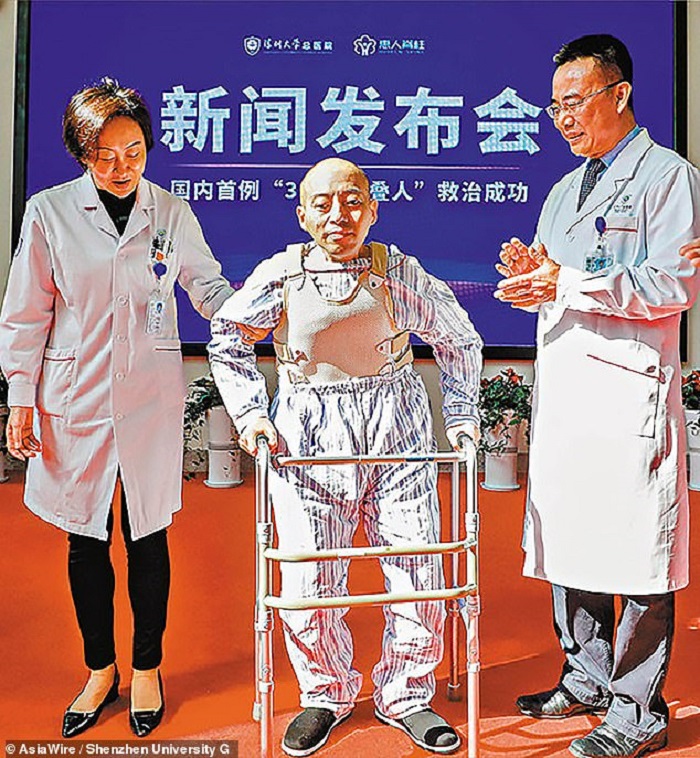 According to Prof. Huiren, in the next 2-3 months, the patient's physical therapy will continue. He hopes that after her, Li will be able to walk normally without help.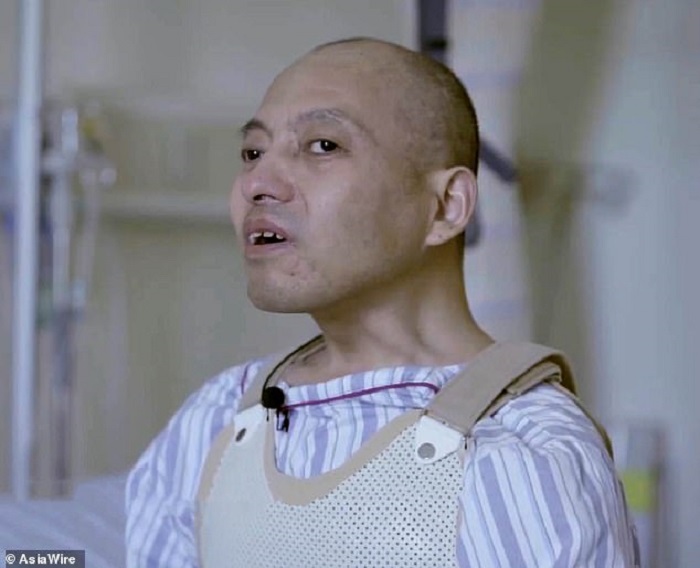 The doctor says:
"Of course, he will not be able to make any extreme movements. For example, he won't be able to play ping-pong, but ordinary daily activities will no longer be a problem for him. "
Cyberfarm 2077. YouTuber showed what a Russian cyber village could look like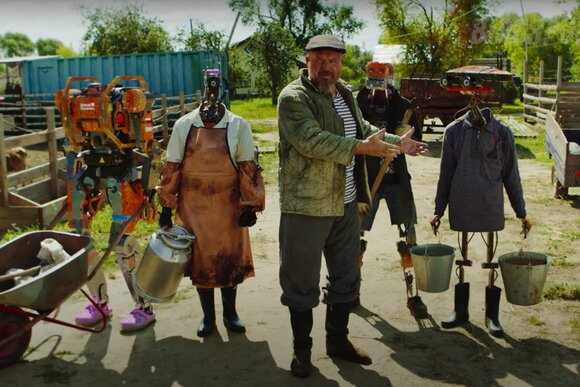 On November 19, the day the Cyberpunk 2077 video game was supposed to be released, a five-minute video about a Russian cyber village appeared on YouTube. It combines the aesthetics of cyberpunk with the life of the Russian provinces.
Russian director and blogger Sergei Vasiliev made a short film that is an excerpt from the life of a fictional Russian village with the technologies of the future. The short film was shot in the style of a video blog. 
"They say that Russia is a technically backward country, there are no roads, no robotics, rockets do not fly, and mail takes too long. [This is not true]," the creators say.
The main character, a farmer called Nikolai, talks about his cyber farm, where three androids work, and invites new workers to his business. The robots milk the cows, walk them and go to fetch water. Instead of a cesspool, there is a black hole in the toilets, and mail is delivered by flying wagons of the Russian Post. New technologies have also solved the problem of Russian roads – cars now fly over it, but even there are holes in the air.
The authors of the short film said that a "creative association of enthusiasts" worked on the creative, and now they "plan to release further videos in the same universe."
German scientists have found a drink that kills coronavirus in five minutes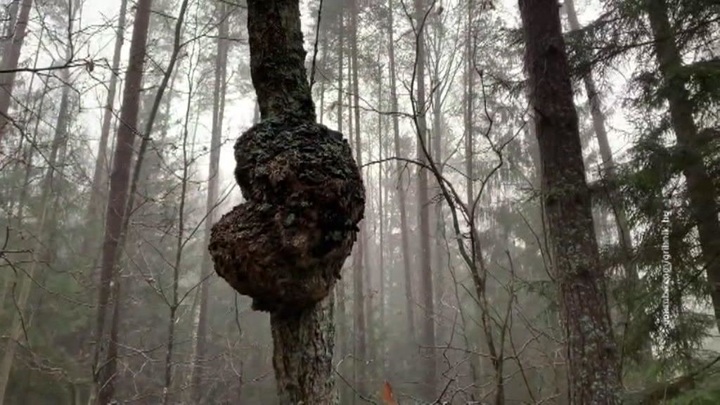 German scientists from the University of Ulm have discovered a natural product that kills up to 97% of the coronavirus in the body. The researchers published their work in the journal bioRxiv.
During the study, experts mixed juices with viruses at room temperature and monitored the results. It turned out that black chokeberry juice most effectively suppresses the activity of the virus in the human body – it destroys up to 97% of COVID-19 pathogens in just five minutes.
In addition, pomegranate juice can kill up to 80% of the coronavirus pathogens. The rest of natural juices and green tea can also weaken the disease, since they have an acidic environment and plant polyphenols that negatively affect the virus.
In order to get rid of 80% of COVID-19 pathogens, scientists recommended that patients rinse the oropharynx with these solutions and rinse the nasopharynx. The study adds that plant polyphenols and acidic environments have a damaging effect on viral proteins.
During the study, scientists mixed drinks with viral particles and influenza A virus (IAV), adenovirus 5 (AdV5) and SARS-CoV-2. The observation was carried out under room temperature conditions. The experts also worked on swine flu with different juices and teas.
"Preventing the initial infection or reducing the viral load of an infection can relieve symptoms, prevent spread to the lower respiratory tract or transmission to another person," the study said.
Netflix sci-fi show about life on other planets kicks off in December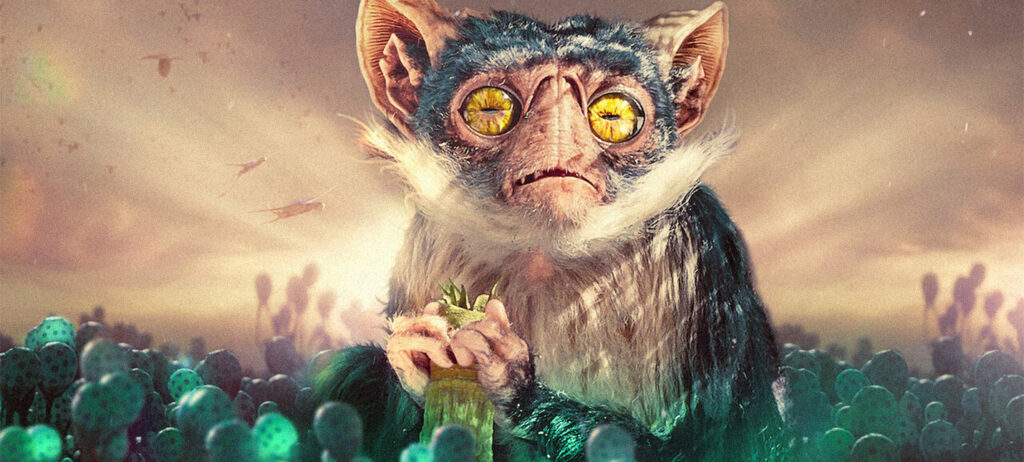 In early December, Netflix is ​​launching a new show, Alien Worlds, dedicated to alien planets and the life that might have developed on them.
The show's creators relied on real facts and astrobiology to imagine creatures that could inhabit the exoplanets that support life in our modern sense.
Naturally, all this is nothing more than speculation. We do not have the opportunity to send missions to these worlds, and even if we build an apparatus for flying to neighboring systems, the journey will take hundreds of years. 
Therefore, scientists are counting on a new generation of telescopes and analysis systems to determine the composition of the atmosphere of exoplanets. Next year, the launch of the James Webb Telescope will take place, which will allow you to look deeper into space. 
Alien Worlds premieres on December 2.