Recently, Chinese surgeons helped a man who has spent about 20 years of his life leaning forward, making it difficult for him to breathe, eat, and drink.
When Li Hua, 46, was a teenager, doctors diagnosed him with ankylosing spondylitis (AS). This serious anomaly affects the joints and joints of the bones of the spine. These bones completely lose their mobility over time as they accumulate more calcium.
This disease is rare and so poorly understood that its causes have not yet been established. It is probably a hereditary disease. It mainly affects men between the ages of 20-40.
Li Hua and his family have no money for surgery, they don't even have money for drugs. So his disease progresses rapidly and his spine bends more and more. Soon, the man's head was pressed against his hips and he could no longer stand.
In this state, Li Hua breathed very hard, but it was even more difficult for him to eat and drink water. Each time, he risked suffocation as water and crumbs could enter the airways. In addition, the man experienced severe pain.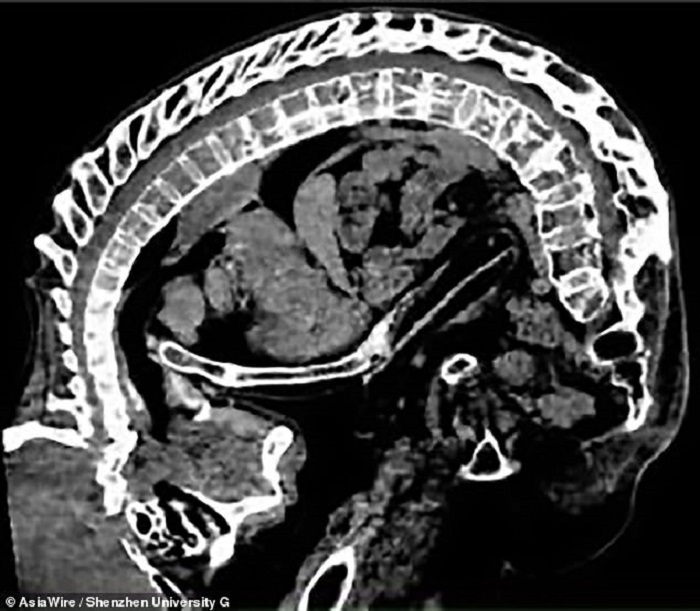 According to locals, Li has lived in this "distorted state" for about 20 years. It was not until 2019 that he underwent a series of surgeries, after which Li Hua finally managed to stand up.
In a "distorted state", Li Hua's height is only 90 cm. The man could move around the house but could not work and was entirely dependent on his mother.
In May 2019, Li Hua's mother, unable to watch his sufferings any longer, had him examined by Professor Tao Huiren, head of the Clinic of Spinal Surgery and Orthopedics at the University of Shenzhen. According to the professor, he first sees such a case of a person with ankylosing spondylitis.
Now Li Hua calls Dr. Huiren his savior and the most important man in his life, after his mother who has cared for him all these years, even though she is not young at all. Because of her son, Li Hua's mother leaves work and is with him from morning till evening. The two survive with little social assistance.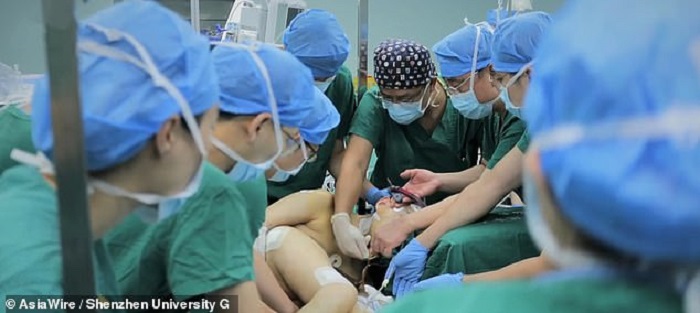 In order to straighten Lee Hua's spine, surgeons had to break bones at certain locations – in the thoracic, thigh, and cervical regions. Then they are locked in the correct position. The surgery is very risky for the patient's life and if he or she survives, there are additional risks of becoming even more paralyzed.
The operation is performed in four stages, with indefinite intervals between them. Fortunately, everything goes according to plan.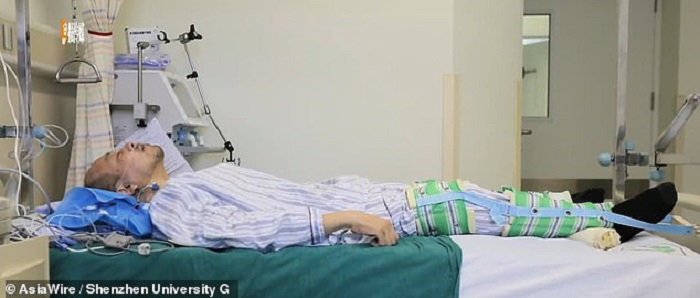 Now, some time after the last operation, Li Hua can now, with the help of a walker, get up and sit on the bed, as well as lying upright.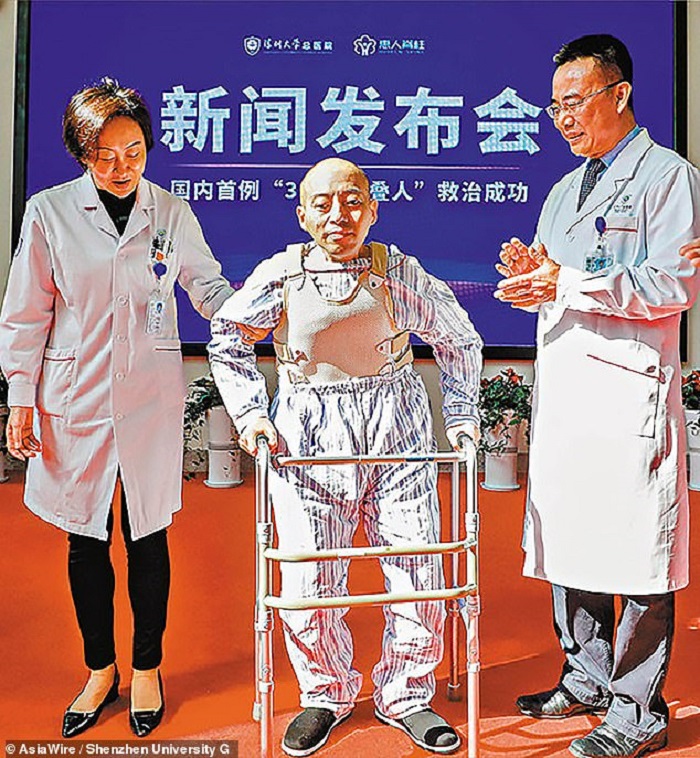 According to Prof. Huiren, in the next 2-3 months, the patient's physical therapy will continue. He hopes that after her, Li will be able to walk normally without help.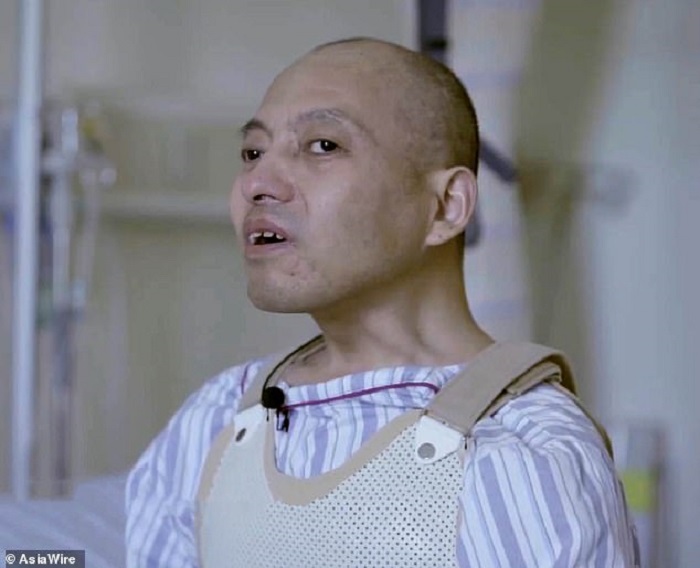 The doctor says:
"Of course, he will not be able to make any extreme movements. For example, he won't be able to play ping-pong, but ordinary daily activities will no longer be a problem for him. "