74 Year Old Describes & Paints His Encounters With Extraterrestirals Since Childhood
The Facts:David Huggins, an artist from New Jersey has been painting his encounters he's had extraterrestrials since childhood. The more he paint, the more he remembers. He is one of thousands who have had and been having contact experiences.
Reflect On:With the existence of UFOS now being inarguable, and hundreds if not thousands of credible witness testimonies, is it not time to go beyond mere UFOs and start examining who is behind the wheel, and what their intentions are?
David Huggins, a man from New Jersey, is one of thousands of documented abductees who have come forward to share their story. The most fascinating aspect of extraterrestrial abductees is the fact that all of them share practically the exact same story, the same description of the beings involved, and similar experiences during the abduction coupled with telepathic messages.
How do we know this? Well, there are a handful of professionals on the planet who have hypnotically regressed people who claimed to have had these experiences. Two of the most prominent in the field are Dr. David Jacobs, a retired university professor and historian from Temple University, and Young-Hae Chi from the University of Oxford in the United Kingdom. Others are the late great Dr. John Mack, a psychologist from Harvard University, and Bud Hopkins. Together, along with others, they have talked to and also regressed thousands of individuals claiming to be abductees.
"Yes, it's both. It's both literally, physically happening to a degree; and it's also some kind of psychological, spiritual experience occurring and originating perhaps in another dimension. And so the phenomenon stretches us, or it asks us to stretch to open to realities that are not simply the literal physical world, but to extend to the possibility that there are other unseen realities from which our consciousness, our, if you will, learning processes over the past several hundred years have closed us off." – John Mack (source)
Dr. Jacobs also makes a great point: The "consistency is mind-boggling" with regards to the stories these abductees shared. There are thousands of them all over the world who, again, share practically the exact same stories. How is this possible?
Now, let us suppose it is not happening, all those things still remain, and yet it's not happening, there is no such thing as the abduction phenomenon. If that is the case, we have found the most important thing ever in the history of neurology, brain function, cognition… all these people are saying the same thing at their risk, this is not going to bring applause to them, that they say they've been abducted by aliens from outer space. High functioning people say this knowing full well it could destroy their careers, and they say this around the world… And it's not happening then what? – Jacobs
Before we go any further, it's important to mention that there are multiple types of alleged extraterrestrial contact. Some people have been taken against their will, like abductees, others simply have contact experiences through non-forced encounters or some type of telepathic communication. Overall, the general consensus behind why people are being contacted seems to be that they're concerned for our planet and the direction we're headed, although not all researchers agree. This narrative comes from experiences, for example, like the 60 school children in Zimbabwe who had an encounter, which was one Mack was heavily involved in investigating. Multiple children received telepathic messages regarding the care-taking and well-being of our planet. You can read more about that here. Not only that, but this narrative also comes from multiple credible 'insiders' with very interesting backgrounds.
Colonel Ross Dedrickson is one of many examples of 'credible' sources I've used in the past. He was assigned to the US Atomic Energy Commission and was in service there between 1950-1958, making him privy to some very sensitive information. He eventually decided to go public and tell the world that the "preservation of the planet is their main concern." He did so in this interview with Dr. Steven Greer.
Young-Hae Chi believes there is great concern among the extraterrestrials and abductees with regards to the way we are treating our environment, and Dr. Jacobs believes the opposite: that there might be some sort of 'take over' sinister type of agenda, and he uses that as an explanation for the supposed hybrid program. You can watch their talks and find more information on their perspectives on this phenomenon in this article. Both have regressed thousands of people, who again shared practically the exact same stories.
One of Many Examples: David Huggins
David Huggins is an abductee who has been experiencing abductions since he was eight years old. In one encounter, as described in a documentary about him called Love and Saucers, he describes walking through the forest near his home when an extraterrestrial woman appeared and seduced him. He goes on to describe multiple instances of sex between himself and the alleged female human/alien hybrid beings, and he also claims that he lost his virginity to an extraterrestrial at the age of 17.
As a young boy growing up in rural Georgia, he was abducted multiple times, and the contacts continued for several decades, which according to him resulted in the birth of more than sixty hybrid children.
There are multiple theories based on abductees' testimonies and the research that's been conducted thus far. One common theme seems to be an alien/human hybridization program. Many abductees claim to have been subjected to strange procedures, from having their sperm or eggs extracted from their bodies to forced orgasms to having sex with extraterrestrials. Others report being forced to breed with human-like extraterrestrials.
Many women who are abducted and subjected to these procedures become pregnant shortly after they're returned, and during their pregnancies they often experience another abduction event where they are returned without their fetuses inside of them. After this, the next abduction usually occurs years later, which often involves the abductee enduring a 'meet and greet' with their hybrid child or children. They spend time together aboard the craft and are observed during this type of activity by the extraterrestrials.
"This is extremely common for women, women have these experiences all the time." – Jacobs (source)
It seems the same thing is happening to men, although if you go through the literature it's more common for women.
Below is a picture of Huggins meeting his child for the first time.
David Huggins, Our Son. Scan of book page from Love In An Alien Purgatory- the art of David Huggins by Farah Yurdozu  published by Anomalist Books
David's paintings sometimes spark even more memories. He describes his first encounter:
"I am sitting under a tree, and I hear this voice say, 'David, behind you.' And I turned around and there is this little hairy guy with large glowing eyes coming straight towards me. I thought it was the bogeyman. I didn't know what to think of it," he says in the film. Another day, an "insect-like being" that reminded Huggins of a praying mantis appeared. "I was very terrified," he says. "It was like, 'What in the world am I looking at?' And for an eight-year-old, you don't know what to think."

Once the shock wore off, Huggins says his encounters were weird, but not all that threatening. When he left Georgia in the mid 60s for art school in New York City, the beings followed. Nocturnal visits from Crescent, the ET who deflowered him, became routine. "My relationship with Crescent was warm and friendly. A little strange. What do I mean, a little. Very strange. She was my girlfriend, really," Huggins says in the film. "A very unconventional relationship," he adds.
David along with thousands of other abductees share experiences with little 'Gray' aliens who have taken them.

Along with these ones, it's very common in the lore of abductees to also experience encounters with Mantis type beings, alien/human hybrid type beings, reptilian type beings, and tall white humanoid extraterrestrial type beings. These seem to be the most common, but there are also stories from very credible sources of extraterrestrials that pretty much look exactly like human beings as well as human-looking extraterrestrials who range from the 8-12 feet tall. (See some examples here and here.) It appears all of these different types of beings, at least during the abduction experiences, are all aboard the same craft while the abductions are taking place. This is also what David experienced.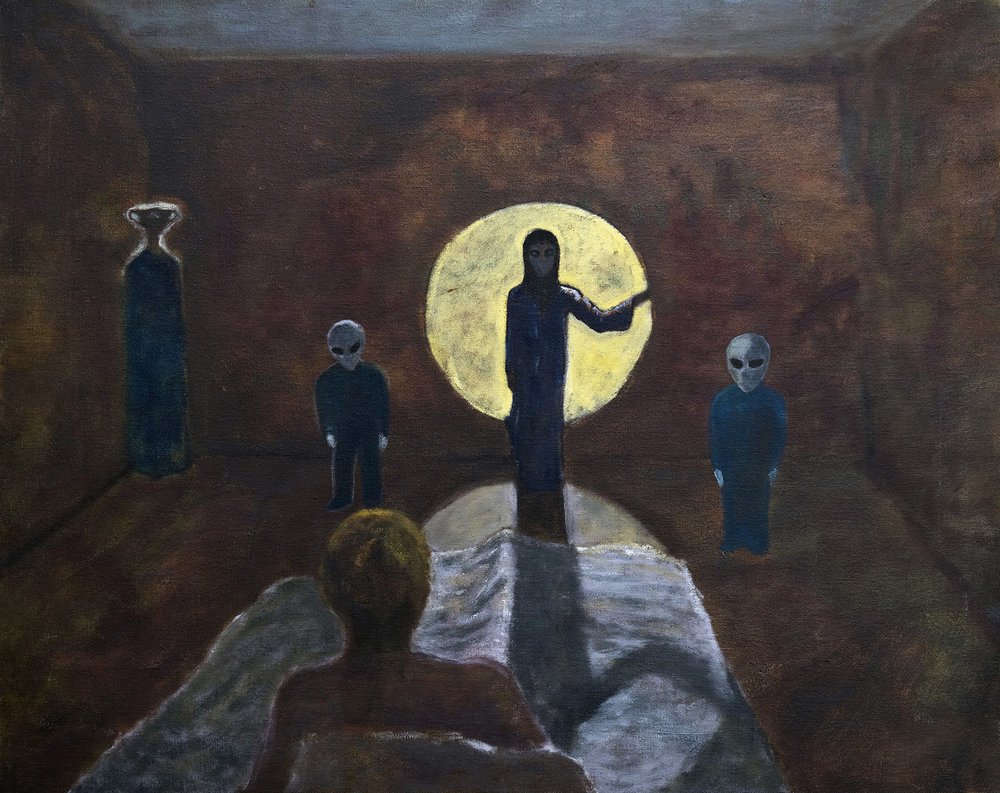 Filmmaker Brad Abrahams tracked Huggins down in Hoboken, New Jersey where he lives now. Abrahams heard Huggins' story on a podcast about UFOs and paranormal phenomena.
Huggins said his paintings were a form of release.
"He was able to sleep for the first time in weeks. And since then, he has painted every single detail of every encounter. A hundred-something paintings. It is art therapy. I don't know if that's how David would describe it, but that was a big part of what I wanted to show, too. Once he found a way to show the rest of the world, or even just himself, [what happened] visually through art, he was able to process, make sense of, and come to peace with whatever it was that happened to him." (source)
Corey Armpriester from The Artblog conducted a fascinating interview with Huggins, which provides greater insight into his experience.
"Condemnation without investigation is its own form of insanity. I'm writing this piece not to give the impression that I know David is telling the truth, because I don't know; I'm on the fence about all of this. I celebrate the world of ideas no matter how far out some of them may seem. Even if this is a made-up story from the mind of a delusional man, the power of the idea remains the same. Ideas are essential to the curious mind, and we as artists need not fear the ideas of other artists no matter how alien they sound. If David is indeed "crazy" he's in good company. Unusual ideas are almost always perceived as odd or askew until the common mind can make use of it. And as we all know artists are anything but common; and that's why I love talking with them and sharing our conversations with you, the reader." – Armpriester
I am not sure if Armpriester is aware that Huggins story correlates with several thousands of other people all over the globe.
Another interesting encounter painted by Huggins below is with another human-looking extraterrestrial he met when he was a boy. There seems to be multiple races involved in the abduction phenomenon described here. Abductees often report seeing all of them aboard the same craft, serving different purposes.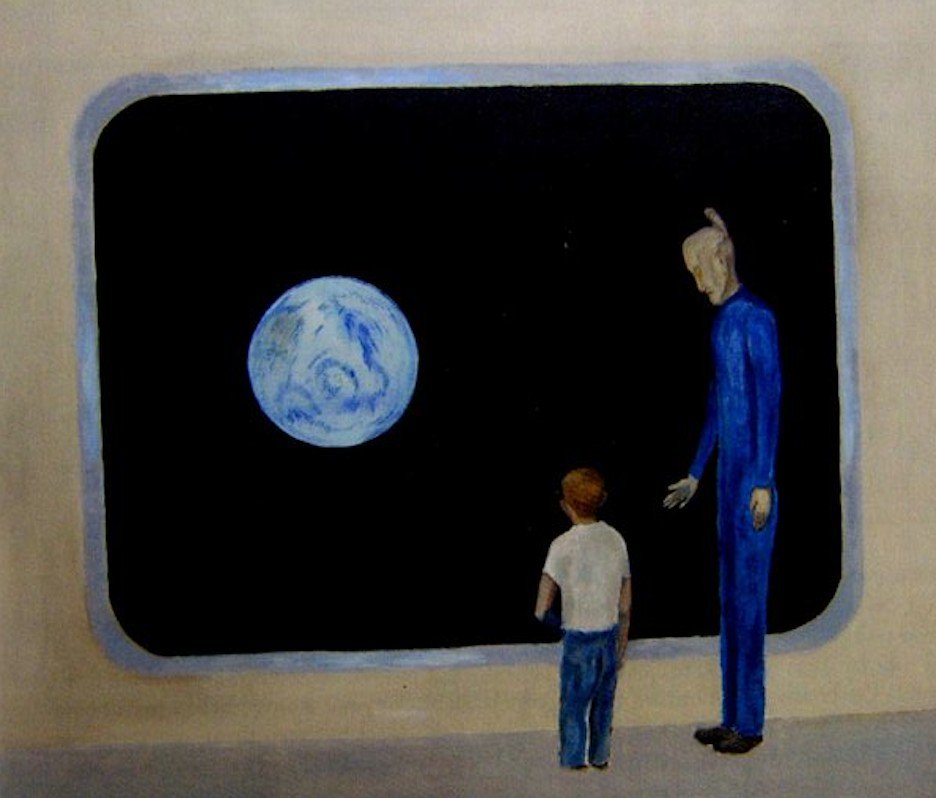 Some of these experiences are terrifying, but according to Huggins, there is no malevolent will.
Below are a few questions asked by Armpriester to Huggins, and you can read the full set of questions and answers here.
How have your parents dealt with your ET experiences?
As a kid I would see one of the beings and I would run to the house and say "Hey mom and dad, there is something out at the barn or something behind the house." And they would say "Quit making things up, there is nothing there." One time I did it and it was too much — I got a whipping really good. The next day I went behind the house and there is the woman [Crescent] with a few Grays and one Insect-Being and I remember telling the woman "My momma and daddy don't believe me that I see you and I got a whipping." As soon as I said that, I knew she [Crescent] didn't like that. She looked at me and said, "Then don't tell them." After that, I never said a word.
Do you have absolute trust in these beings?
Yeah, they have helped me in a lot of ways.
How?
Well they saved my life a couple of times. There was the incident with the snake under the tool shed; there was another incident were I nearly drowned. I'm looking at this person while I'm drowning and I hear this voice say "Let him live." And just as they said that my toe catches hold of a root and I'm able to pull myself to shore.
How are the ETs organized?
There are the Grays; then there is Crescent; then there is a guy, very tall and angular, very thin, and he has a hair bun on the back of his head.  He has red eyes and he communicates with the insect beings; so does Crescent.
Are you in contact with them today?
Oh yes.
When was your last encounter with them?
Maybe about a month ago.
Are you in your physical body during these encounters or are you out of body?
It's a combinations of all those. Sometimes they come and just take me. I know I've had a lot of the out of the body experiences. There are times when I'm with them — I feel like I'm in a human body, but a much younger body.
Do you feel violated — do you have a say in what they do to you?
It was up to me. The Little Hairy Guy came to my room one time and asked "David can we use your body?" and I said "Yes, you can use it as much as you like."  He seemed very happy by my response and he left the room, just kind of vanished.
Was that before the sexual encounters?
That was after. I was like, "Hey man, why are you asking now?"
Do they confirm to the law of free will?
There is free will.
Is there a male equivalent to Crescent?
I can't say. I have seen a lot of males. I have no idea. There does seem to be a faint memory of other males but I don't remember too much.
Why do you think you were chosen?
Good question, I don't know.
The Takeaway
One of the biggest mouthpieces for "the establishment,"  The New York Times, admitted something that the establishment, or facets of it, have been concealing for years: UFOs are real. The Times broke the story about a secret Pentagon program, but any UFO researcher knows these programs are more in-depth, expensive, and expansive than anything that's been described in mainstream media.
Christopher Mellon, the former United States Deputy Assistant Secretary of Defense for Intelligence, wrote an article for the Washington Post, sharing his frustrations about the fact that we now have observed phenomena, officially verified to be real with actual electrooptical data and radar tracking, yet the government pays very little attention to it.  They've also stressed that, as many other governments have, these are not isolated incidents and they occur all the time.
The point is that UFOs for which the extraterrestrial hypothesis is plausible are without a doubt real. Perhaps it's time to listen to these people who are coming forward and telling their stories. They have nothing to gain by doing so except ridicule.
Mainstream UFO disclosure, however, could be used for ulterior motives, just like false-flag terrorism is. You can read more about that here. That being said, the extraterrestrial hypothesis itself, without the spin of mainstream media and the global elite, is a very real possibility.
"We have, indeed, been contacted — perhaps even visited — by extraterrestrial beings, and the US government, in collusion with the other national powers of the Earth, is determined to keep this information from the general public."
-Victor Marchetti (Second Look, Volume 1, No 7, Washington, DC, May, 1979)
Robert Bigelow, founder of the Bigelow Aerospace Corporation, lets the world know that he has knowledge that we are not alone, and that we are currently being visited by intelligent extraterrestrials. You can review his comments here.
Paul Hellyer, former Canadian Defense Minister once pointed out that:
"Decades ago, visitors from other planets warned us about where we were headed and offered to help. But instead, we, or at least some of us, interpreted their visits as a threat, and decided to shoot first and ask questions after." 
There are thousands of credible people who support the extraterrestrial hypothesis.
It's time to stop ridiculing and to start listening and exploring. This is perhaps the greatest story in human history, it leaves no aspect of humanity untouched.
Navy source reveals that UFO sightings were 'daily occurrence' across multiple squadrons in 2014-15
© NORTHROP GRUMMAN
Tyler Rogoway
The War Zone
The E-2D Hawkeye is one of the most capable aerial surveillance platforms ever created.
One of the biggest questions surrounding the most recent known spate of UFO encounters with U.S. Navy pilots – those that occurred off the southeastern seaboard of the United States between 2014 and early 2015 – pertains to how persistent they actually were. We know Super Hornet aircrews from Strike Fighter Squadron 11 (VFA-11), the Red Rippers, detected unknown objects multiple times on radar and one aircrew even had a close encounter visually with one of them, but what about the rest of the many Hornet squadrons based at Naval Air Station Oceana, not to mention the E-2 Hawkeye squadrons from nearby NAS Norfolk? We have the answer to this question and it is remarkable.
A source with knowledge of the events has made it clear to The War Zone that presence of the mysterious objects in the restricted training airspace off America's east coast was so pervasive that it was largely common knowledge among local flying units. They noted that the majority of the Super Hornet squadrons equipped with AN/APG-79 Active Electronically Scanned Array (AESA) radars – you can read all about this technology and how it was key in detecting these objects in our exclusive piece on the subject – at the time were having the same experiences, as well as the crews flying the new E-2D Hawkeye with its incredibly powerful AN/APY-9 radar suite. It literally became such a common and near everyday occurrence that Naval Aviators and Naval Flight Officers from the base would talk about it informally with regularity.
But that doesn't mean formal action wasn't taken. Beyond filing an official safety report after one of the jets almost hit one of the unidentified objects – described eerily as a translucent sphere with a cube structure suspended inside of it – Notices To Airman (NOTAMs) were posted regarding the dangers potentially posed by unknown aerial vehicles flying in the same military operating areas that aircraft from NAS Oceana frequented for training. This action was taken by the base's command leadership as they couldn't figure out how else to address the bizarre issue and its perceived threat to their aircrews' safety.
We have since filed Freedom Of Information Act (FOIA) requests for copies of these NOTAMs, as well as documents regarding how the decision to file the NOTAMs was made at the command level.
Another burning question surrounding these events pertains to whether or not additional visual encounters occurred beyond the one near miss with the Super Hornet and the 'cube inside an orb' object. Our source tells us that there were many more, and yes, they all resulted in the exact same description of the object. So, we are talking about a uniform set of very strange looking objects here that were spotted on radar, by infrared targeting pods, and by the naked eye, frequently over 2014 and the first part of 2015 above the waters off America's southeastern coastline.
As we noted in our last piece on the subject, these encounters dropped off to the point they were described as fleeting and inconclusive at best once VFA-11 and its carrier air wing went on cruise to the Middle East in early Spring of 2015. In addition, we know that the carrier strike group and its aircraft were equipped with key new sensor fusion technologies for that deployment, a fact that is eerily similar to the circumstances surrounding the now famous 'Tic Tac' incident nearly a decade earlier. All of which makes these objects' presence during the time leading up to that deployment that much more curious.
Yet at the same time, the fact that the volume of these recent encounters seems much greater and spread over a much larger period of time versus the infamous incident in 2004 is puzzling. And none of this even addresses the very peculiar physical appearance of these objects, but we have another report on that subject that will be filed in the very near future.
Still, at least we now have a much better sense of how widespread these encounters were and the cultural impact that they had on the Navy's east coast master fighter jet base. This also underscores just how taboo this topic was to military aviators. The fact that these types of events could have been so pervasive, yet kept so hushed-up outside of Navy tactical aircraft aircrew circles, is telling in itself and provides good evidence as to why the Navy had to officially change is procedures for its personnel reporting such strange incidents.
All this comes as Congress is taking a high-interest in the subject as of late, with multiple briefings being given to key lawmakers with the military's top witnesses.
Whatever the case may be, we are definitely entering into uncharted territory when it comes to this long shunned and abused topic. What exactly that will mean when it comes to actually getting to the truth of the matter remains to be understood.
This video shows one of the encounters seen of the east coast in this time period:
Navy pilot Lt. Ryan Graves makes the shocking claim that multiple unidentified crafts appeared in the Middle East over the Arabian Gulf, while the carrier strike group was launching air strikes in Syria. Clip from #Unidentified: Inside America's #UFO Investigation. #TTSA #AATIP pic.twitter.com/tE0cQVMVPZ

— Alejandro Rojas (@alejandrotrojas) 30 May 2019
Massive Group of Seekers Pledge to Storm Area 51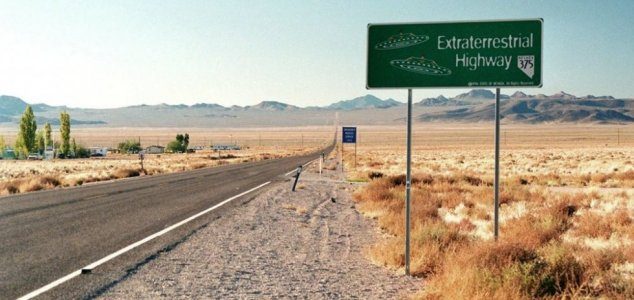 Area 51 is the most famous base in the world. its place in popular culture is more than accepted and has been the scene of all kinds of stories, movies, and any kind of work you can imagine.
Located in the Nevada desert, USA, Area 51 is officially the "Nevada Testing and Training Camp", but many people believe it is much more: it is the place where the US Army gathers tests and executes related experiments. with the paranormal.
For their part, the US military did not even admit the existence of such a base, even though it was well known that there was something there.
Not in vain the base was built on an airfield used during the Second World War, so it's not as if there had never been anything there. But the secrecy about what was done at the base was absolute, and that stoked the flames of the conspirators.
In 2013, the US government officially recognized the existence of Area 51 as a secret investigation base; where they test the most advanced weapons and aircraft of the time. We can not forget that most sightings of ships, strange lights and sounds from another world coincided with the cold war.
In Area 51 is where the military tested spy planes such as the U-2, whose existence and capabilities could not be filtered to the Soviets under any circumstances; hence the choice of a base in a remote place, difficult to access and so heavily guarded.
This explanation is not enough for those who expected something more, of course, and now seek to discover once and for all "the truth." To do this, they have created a group of Facebook called "Storm Area 51", "Assault Area 51", in which they seek volunteers for a massive invasion of the base.
A large number of social media users have reportedly committed to rushing in to the facility at the same time.
The questionable venture, which is scheduled for September 20th at 3am, will see attendees meet up at the Area 51 Alien Center in Amargosa Valley, Nevada before moving on to the base itself en masse.
Entitled 'Storm Area 51, They Can't Stop All of Us', the ill-advised plan, which aims to find evidence of aliens at the base, was first posted up on Facebook by the user 'SmyleeKun'.
As of writing there are 185,000 people signed up to attend and a further 220,000 who have registered their interest, however it is unclear how many of them will actually turn up on the day.
Given that Area 51 is well known for its armed security patrols, it is difficult to imagine what would happen if even a small fraction of those signed up actually did attempt to storm the base.
It is also highly unlikely that the stunt would yield any useful information about the facility.
Suffice to say, rushing headlong through the gates of Area 51 is really not a good idea.
The idea is simple: if enough people sign up, the security of the place will not be able to stop them all and someone will get inside. It is a very crazy plan and it could end very badly; Although its purpose is already public, Area 51 remains a military base and therefore has important security measures and soldiers without fear of firing if they suspect a terrorist attack.
The worrying thing is that the page is half joking and half seriously. It has been created by a page that usually posts "memes" and streams video games on Twitch, and not by a fan of the paranormal.
The plan is that there is no plan, it is assumed that those who sign up for the event will have to go to the location at dawn on September 20 and run to the base.
Although it is evident that it is a joke, the fear is that there are people who take it seriously; and with 200,000 people targeted, and another 200,000 interested in the event, there are likely to be some.
The page does not say anywhere that it is "humor", and the event has been cataloged as a "Cause", as if it were a protest. If by chance you pass through Nevada next September, we do not recommend that you go near the area … just in case.
The 1897 Aurora, Texas, UFO Crash & the 'Alien' Buried in the Cemetery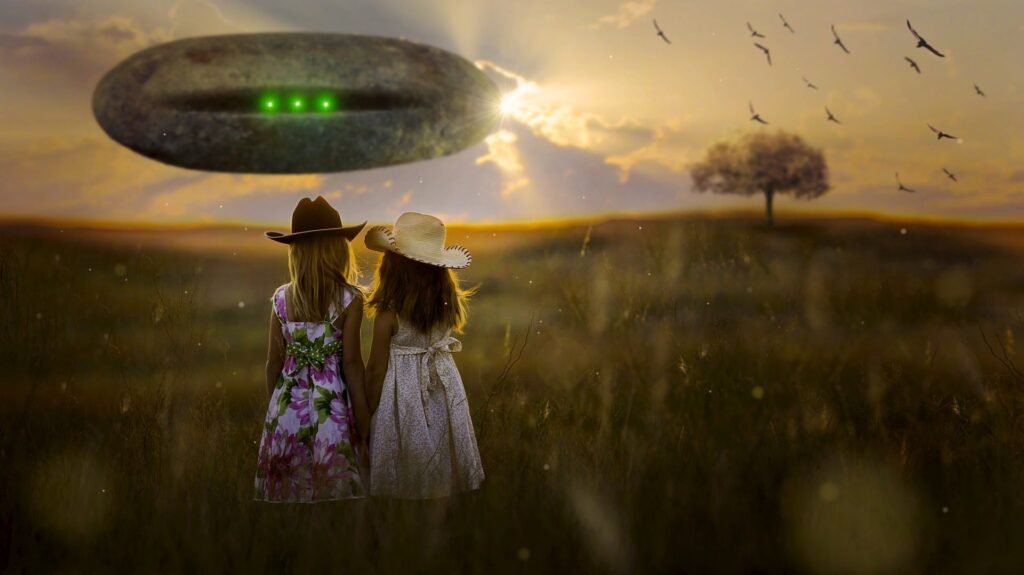 When you hear the phrase "UFO crash," you probably think of Roswell, New Mexico in 1947, but did you know that 50 years earlier, a mysterious airship allegedly crashed in Aurora, Texas? Not only that, but The Dallas Morning News claimed that the airship pilot, who was killed in the crash, was "not an inhabitant of this world." The body of the pilot was buried in the local cemetery. You might dismiss it all as a Texas-size tall tale, but in the 1970s, reporter Jim Marrs managed to track down and interview a living eyewitness to the Aurora airship. Was this little Texas town, located about 20 miles northwest of Dallas, the site of an other-worldly encounter?
Between 1896 and 1897, dozens of reports of strange, cigar-shaped airships were reportedly witnessed across the country. The sightings began in California and headed east. The most dramatic of all these reports appeared in the April 17, 1897 edition of The Dallas Morning News. An article by Aurora resident S. E. Haydon claimed that near dawn two days earlier, an airship crashed into Judge J. S. Proctor's windmill in Aurora.
Photo: Facebook/Eric Shirey
"…the early risers of Aurora were astonished at the sudden appearance of the airship which had been sailing throughout the country," Haydon wrote. "Evidently some of the machinery was out of order, for it was making a speed of only ten or twelve miles an hour and gradually settling toward the earth. It sailed over the public square and when it reached the north part of town collided with Judge Proctor's windmill and went to pieces with a terrific explosion, scattering debris over several acres of ground, wrecking the windmill and water tank and destroying the judge's flower garden." Haydon wrote of the corpse: "…while his remains are badly disfigured enough of the original has been picked up to show that he was not an inhabitant of this world."
Papers written in a strange form of hieroglyphics were discovered on the body. According to Haydon, the ship was "built of an unknown metal, resembling somewhat a mixture of aluminum and silver, and it must have weighed several tons." People from Aurora and the surrounding countryside gathered to view the debris, and a funeral for the dead pilot was held the next day.
The similarities between the Aurora crash and modern UFO cases are difficult to dismiss as mere coincidence. Largely forgotten for decades, the Aurora case came into the public eye in the 1970s. In 1973, reporter Jim Marrs interviewed 83-year-old Charlie C. Stephens, who was at first reluctant to "get involved." After some "neighborly conversation," Marrs finally persuaded Stephens to reveal what he saw as a 10-year-old boy that April morning in 1897. That morning Charlie and his dad were working with cattle when they spotted the cigar-shaped craft passing low overhead with a bright light. They watched it move toward Aurora, then heard an explosion. Fire shone in the northern sky. "I wanted to go immediately and see what happened," Stephens told Marrs, "but my daddy said we had to finish our chores." The following day, Stephens' father rode into town and viewed the airship debris.
Jim Marrs visited the Aurora Cemetery in 1973 and saw what was believed to be the pilot's grave, marked by a "crude rock headstone" that was half-broken. On the remaining half, a design was etched that resembled "one end of a saucer-shaped structure" with small circles that appeared to be portholes. The grave itself wasn't full-size but appeared to belong to either a child or a very small person. Fellow journalist Bill Case had used a metal detector over the grave and believed it contained "at least three large pieces of metal." Later, Case returned to the grave site with his metal detector and discovered that the signal was gone. A metal pipe had been inserted into the ground—someone had apparently removed the metal pieces from the grave.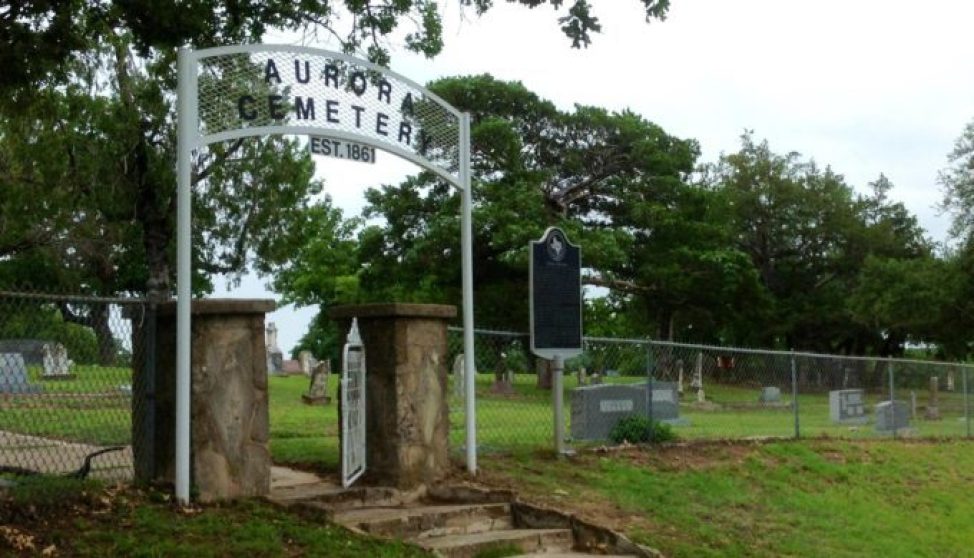 Photo: Facebook/Helmi Flick
In the 1970s, the grave marker was stolen, and the exact location of the pilot's grave was lost. In recent years, Ground-penetrating radar has been used to discover an unmarked grave in the area where the pilot was believed to have been buried. Nonetheless, the Aurora Cemetery Association has been steadfast in its refusal to grant researchers the right to exhume the grave.
Was the pilot of the airship an alien, an interdimensional visitor, a badly-burned human, or just a belated April Fool's prank? In 2004, Michael Busby published his extremely well-researched nonfiction book "Solving the 1897 Airship Mystery." Busby's book proposed that, rather than ETs, humans were behind the great airship sightings of 1897. The book examines theories about a secret society of airship builders, based in California in the 19th century, known as the "Sonora Aero Club." The existence of this aero club only came to light when strange, beautiful drawings of airships were discovered in a Houston antique store in the 1960s. The story of Charles August Albert Dellschau, the artist who drew these airships and who claimed to have been a member of the aero club, is a fascinating tale in itself.
Whether you believe the Aurora airship was a tall tale or a compelling case of a real-life UFO crash, one thing is for sure: the Lone Star State is the home of legends that are larger than life.
Source texashillcountry.com