700 + American Doctors Given Over $1M Each From Pharma To Push Drugs & Medical Devices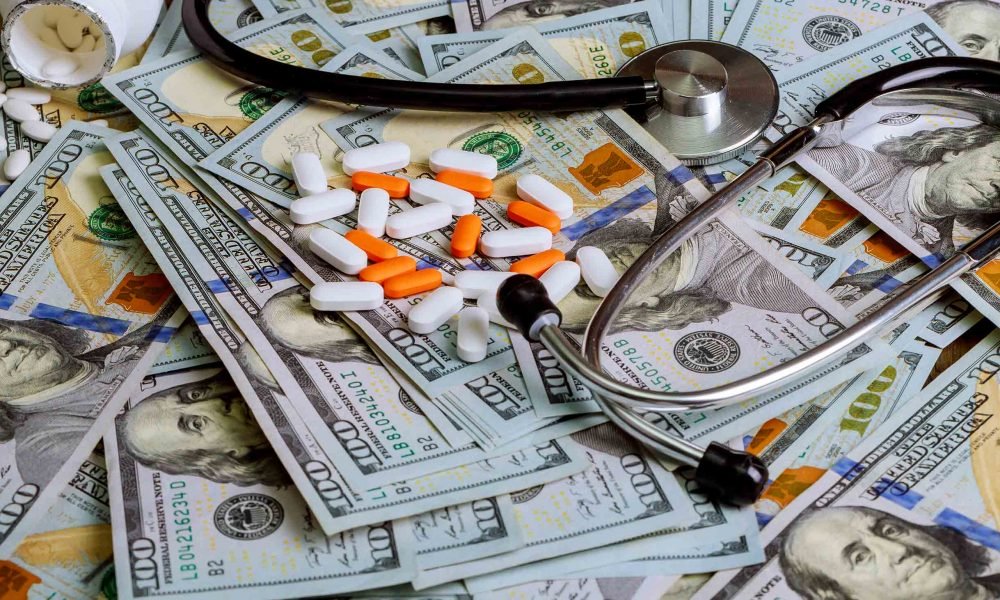 In a very thorough and revealing analysis of statistical industry payment data, ProPublica disclosed that more than 2,500 physicians have received at least half a million dollars apiece from drugmakers and medical device companies in the past five years alone, while more than 700 of those doctors received at least $1 million, and that doesn't include money for research or royalties from inventions.
In their article, the authors note that their previous analysis in 2013, which found out that 1 doctor had made $1 million and 21 doctors had made over $500,000 for the same reasons, was expected to be a wake-up call for more effective scrutiny, oversight, and challenges to these payments. Instead, these types of payments have become much more commonplace.
To identify the latest pharma millionaires and other spending trends, ProPublica analyzed more than 56 million payments made from 2014 to 2018 — the first five full years of the federal Open Payments initiative, which requires companies to publicly disclose the payments as part of the 2010 Affordable Care Act.

Some academics and physicians predicted that the exposure might cause companies to rethink making payments and doctors to rethink taking them. A flurry of studies matched the payment data with doctors' prescribing choices and found links between the payments and the products doctors chose.

But ProPublica's new analysis shows that the public reporting has not dampened the enthusiasm of the drug and medical device industry for having doctors deliver paid dinner talks and sponsored speeches or paying them to consult on products.

In fact, there has been almost no change in how much the industry is spending. Each year from 2014 to 2018, drug and medical device companies spent between $2.1 billion and $2.2 billion paying doctors for speaking and consulting, as well as on meals, travel and gifts for them.
It turns out, even if this information needs to be disclosed, even if many studies found links between the payments and the products doctors chose to foist upon their patients, there doesn't seem to be any rush to curtail or prevent such an arrangement between doctors and the industry. Shouldn't doctors' recommendations to their patients and to other doctors be based solely on their own research and conscience, and not on the potential for a lavish secondary income?
One would think so. But that isn't the current sentiment. There seems to be a fairly universal acceptance among doctors in the U.S. of the idea of receiving remuneration from industry to speak favorably about their products. As the latest analysis points out,
Over the course of five years, 1 million doctors, dentists, optometrists, chiropractors and podiatrists received at least one payment, most often a meal, from a company. Of those practitioners, more than 323,000 received at least one payment every year. About 240,000 received a payment in only one year. And the rest received payments in more than one year but in fewer than five.

For context, there are about 1.1 million doctors in the United States.
Why It Matters. While there is transparency in these payments, there is no denying that this arrangement sets up many doctors for a huge conflict of interests. If they can make a secondary yearly salary greater that what they earn as a doctor simply by using their 'authority' as doctors to promote products, would many doctors be able to choose to pass this up simply because they were not certain the product was safe or effective? How many would actually do the arduous work of researching the product they would be promoting, with the only reward being a clear conscience if they ended up choosing not to promote that product?
The article notes that in fact the industry doesn't care if doctors like or approve of their products–the bottom line is that they pay doctors to use and recommend their products, sometimes in clearly unethical or illegal ways:
There is a perception among many physicians, including some in academia, that drug company payments are fairly benign — a moonlighting gig that educates other doctors about important medications. But since ProPublica began looking at physician payments, one drugmaker after another has paid tens, or even hundreds, of millions of dollars to resolve allegations of improper, or illegal, marketing tactics.

In fact, drug company whistleblowers and federal prosecutors have said explicitly that in some cases the payments were actually bribes and kickbacks. And this behavior has continued despite tools like Dollars for Docs.
The article then goes on to examine some prominent examples.
The Conscious Takeaway. Take a look at this short video of an old advertisement for Camel cigarettes from 1949:
Whenever I think about today's relationship between Western doctors and the Western medical industry, I think back to the time when doctors were being used in ads to promote cigarettes. While in this ad from 60 years ago these are likely actors and not real doctors promoting cigarettes, I can't help but think that little has changed over the years, and that many of the doctors today who take vast sums of money to go ahead and promote harmful products like pharmaceutical drugs and recommend them to other doctors and to their patients are not 'real' doctors but actors, phonies, choosing money over the Hippocratic oath to 'do no harm.'
Meanwhile, people still see doctors as the trusted authority in matters of health. How many people have to die of opiod and other pharmaceutical drug use before we say to ourselves that we cannot rely on doctors to be the authority on our health? Certainly there are good doctors out there, and many more are well-meaning, but can we not see that the entire Western medical system was designed so that Western doctors (MDs) have been fiercely promoted as the true authorities on health, while other traditional healers have long been marginalized as quacks, with their traditional methods denigrated as pseudoscience?
Seeing the truth behind this narrative has allowed many people to regain sovereignty in the area of their health. More and more people are taking responsibility for their health rather than naively trusting a doctor's recommendation simply because that doctor has a 'medical license.'
Looking Deeper. The Western medical establishment has been set up as a business, and has tried to establish itself as the sole authority on health in order to maximize profits for its products. This is not conjecture, this is obvious fact, and the analysis above is one of many examples of it.
For those conscious individuals who dig a little deeper into the effects of Western medicine versus traditional Eastern practices such as acupuncture, naturopathy, and energy healing, they see very quickly that it is the latter that holds true to the oath to 'do no harm.'
Havana Syndrome again? CIA officers are mowed down by a mysterious disease
A CIA officer in Moscow experienced symptoms of the so-called "Havana syndrome" in 2017. This became known to The New York Times with reference to sources in diplomatic circles.
CIA officer Mark Polimepulos, who helped lead covert operations in Russia and Europe, complained about the manifestation of mysterious symptoms. According to the newspaper, in December 2017, he felt severe dizziness, which later developed into a prolonged migraine, forcing him to retire. At that time, Polymerpoulos was 48 years old.
It is noted that such a case was not the only one. Similar symptoms were experienced by the staff of the American ambassadors in Cuba and China in 2016-2018. However, the exact number of cases and the place where this happened is not named. It is alleged that the US diplomats have tried to influence in a similar way around the world.
At the same time, the US State Department was unable to establish an unambiguous reason that caused the "Havana syndrome." Among other things, it was assumed that the diplomats may have been exposed to an unidentified sound effect.
In 2017, it was reported that, beginning in late 2016, American diplomatic officials and their relatives in Cuba began to complain of symptoms such as hearing loss, nausea, headaches and balance disorder. 
The Associated Press received audio footage of the attack and described the harassing sounds as "the high-pitched sound of crickets combined with fingernails scratching on a board." Then the American government suggested that Russia or China could be the culprit.
Many victims are still undergoing rehabilitation. Specialists from the University of Pennsylvania performed magnetic resonance imaging and revealed visible changes in the structure of the brain in the diplomatic missions.
Differences were found in 23 men and 17 women who complained of health problems while on diplomatic duties in Havana. Scientists have yet to figure out what causes the unusual symptoms.
How Russia and the United States nearly started a nuclear war in 1995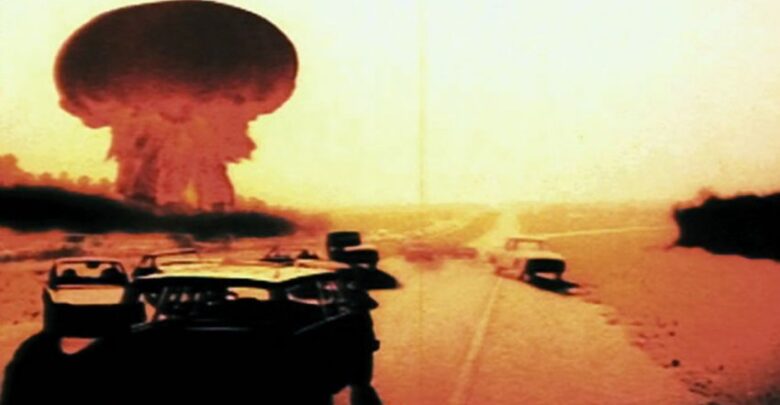 The Norwegian meteorological rocket incident remains the only time in history that the Russian president has activated his nuclear briefcase.
On January 25, 1995, Doomsday could have come in the world: the Russian Federation was preparing to launch a nuclear strike on the United States. How did it come about that the states that left the confrontation of the Cold War in the past and had just normalized relations with each other found themselves on the verge of mutual destruction?
The beginning of the war?
The cause of the crisis was an ordinary Norwegian meteorological rocket. Its launch from the small island of Anneia at 7 am local time (10 am Moscow time) towards Spitsbergen caused a stir in Russia.
Black Brant XII. Legion Media / ZUMA Press
Equipped with scientific equipment to study the aurora borealis, the Black Brant XII was similar in size to the nuclear-powered American Trident D-5 ballistic missile, intended for launch from submarines. In addition, it flew along a trajectory along which, as the Russian Defense Ministry believed, American missiles would fly in the event of a nuclear war.
In December 1994, Norway informed 28 states, including Russia, about the planned launch, but did not give a specific date, limiting itself to specifying the period: from January 15 to February 10 of the next year. Due to bureaucratic delays, this information did not reach the Russian Missile Warning System, which sounded the alarm.
Decisive minutes
An emergency meeting with the country's top political and military leadership was convened in the Kremlin. Defense Minister Pavel Grachev, Chief of the General Staff Mikhail Kolesnikov and President of the Russian Federation (as Supreme Commander-in-Chief) Boris Yeltsin had three strategic missile forces control terminals activated – the so-called nuclear suitcases.
Vladimir Sayapin / TASS
The military believed the lone missile could have been fired to create an electromagnetic pulse that knocked out Russian radars and communications systems. Following it, a massive blow could be expected.
For several tense minutes, as leaders watched it flight, it was decided whether Russia would launch a nuclear strike against the United States.
"Little is known today about what Yeltsin said at the time, given that it could have been some of the most dangerous moments in the entire history of the nuclear era," The Washington Post journalist, David Hoffman wrote three years after the incident : "They make it clear that the Cold War nuclear readiness system continues to operate, and how catastrophic its consequences could be, despite the fact that the feud between the great powers is already over."
The situation was discharged only when it became clear that the rocket had gone towards Spitsbergen (not far from which it fell into the ocean). The nuclear cases have been deactivated.
Russian President Boris Yeltsin (center) and Russian Defense Minister Pavel Grachev (right). Igor Mikhalev / Sputnik
The incident with bringing Russia's Strategic Nuclear Forces to combat readiness, soon became the property of the world community. When, four years later, the Norwegians were about to repeat their launch of Black Brant XII and reported this to the Russian Foreign Ministry, the US additionally warned all key Russian military departments about it through their channels. As a result, this time there were no unpleasant surprises.
Source: rbth.com
Germany conducted exercises in case of nuclear war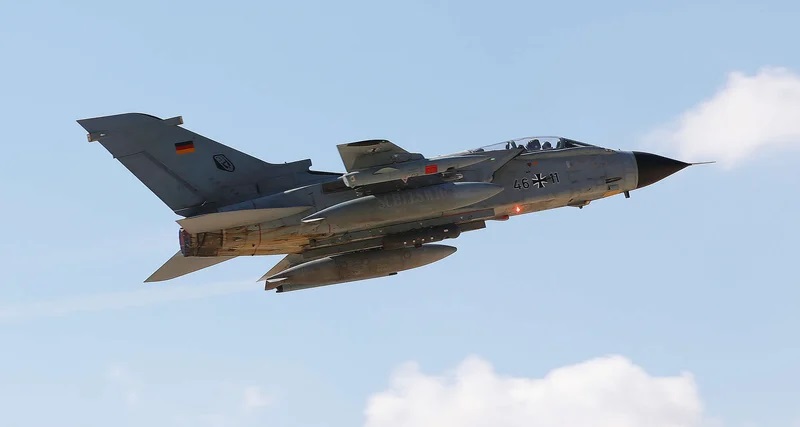 The Bundeswehr with partners in the North Atlantic Alliance ( NATO) trained in operations in a nuclear war.
The German army, together with Italian, Belgian and Dutch colleagues, conducted exercises in the event of a conflict with the use of nuclear weapons.
The location of the exercise "Steadfest Noon" was chosen airbase "Nörfenich", where the tactical squadron of the Luftwaffe 31 "Boelcke" is located. Together with the Luftwaffe of the Bundeswehr, the air forces of other NATO countries, in particular, Italy, the Netherlands and Belgium, took part in the exercises.
According to a report by Bild, the exercise scenario involved training procedures for safely removing nuclear weapons from storage, delivering ammunition and installing them on aircraft. The training flights took place without nuclear weapons, and in parallel with the aviation exercises at the Büchel airbase, where the tactical squadron of the Luftwaffe 51 Immelman is located, the Resilient Guard air defense systems were trained to protect the airfield from air attacks.
The training sites for the Luftwaffe of the Bundeswehr were not chosen by chance, since the Nörfenich airbase is a reserve storage site for the B61, a hydrogen bomb that forms the basis of nuclear weapons of the US strategic nuclear forces. 
Some of this ammunition is stationed at NATO bases in Europe. The exact number of hydrogen bombs that are stored at European sites and which ones are not reported. In Europe, the B61 is carried by Panavia Tornado fighter-bombers (pictured) and General Dynamics F-16 Fighting Falcon fighters.
Recall that the B61 thermonuclear bomb is the main weapon of the US strategic nuclear forces, although it entered service in 1968. Since 2012, a new guided version of the B61-12 has been under development, which will replace all B61 and B83 bombs that have been in service since 1983. It can be used both on strategic bombers and tactical aircraft. About two billion dollars were spent on the development of the 12th modification of the aerial bomb.