6 Conspiracy Theories That Turned Out To Be True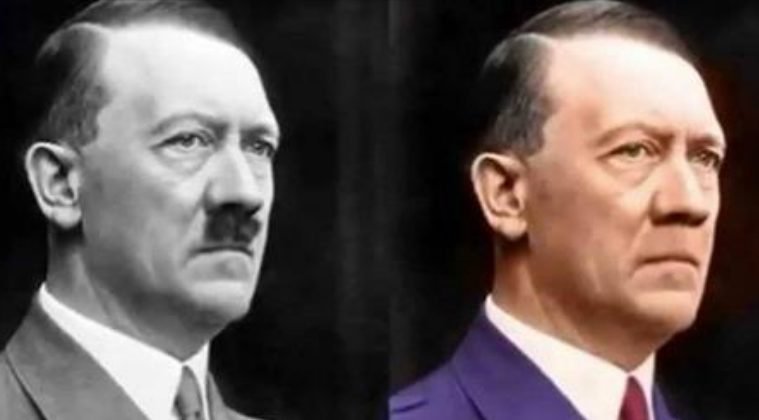 (CE) Mainstream media has done their due diligence to slap a label on any news story that doesn't fit their agenda, which we've come to discover is dictated by the world's elite. Many stories are derided as mere conspiracy theories, ensuring they don't receive serious consideration and are instead viewed as some sort of backward joke.
Conspiracy theories are stigmatized because people don't want false news filling up their heads, and how can anyone blame them? Yet, because mainstream media has garnered the reputation of being the go-to for factual information, they have the ability to take possible truths and immediately have them ridiculed and dismissed.
But alternative outlets and powerful people such as WikiLeaks, Edward Snowden, Chelsea Manning, and many unbiased journalists are paving the way toward breaking such stigmas. They are opening people up to the notion that they should decide for themselves whether many of the "conspiracy theories" the mainstream so readily trashes are worth further consideration; to the notion that, in fact, the mainstream may be actively suppressing the truth rather than promoting it.
Here are six examples of conspiracy theories that proved to be true:
1. U.S. Military Fired 300 Shells at North Vietnamese Torpedo Boats That Weren't Even There
Sometimes called the USS Maddox Incident, the Gulf of Tonkin incident surrounded U.S. involvement in the Vietnam War when the destroyer USS Maddox apparently fired at North Vietnamese Navy torpedo boats as part of an intelligence patrol. Almost 300 shells were shot off. President Lyndon B. Johnson quickly drafted the Gulf of Tonkin Resolution as a tool for providing legal justification for U.S. military intrusion in Vietnam. But that isn't what actually happened.
In 2005, a declassified internal National Security Agency study exposed the reality that no North Vietnamese naval vessels were even present during the incident. In 1965, President Johnson commented: "For all I know, our Navy was shooting at whales out there."
Navy pilot James Stockdale disputed the event, as did others present, saying, "I had the best seat in the house to watch that event, and our destroyers were just shooting at phantom targets — there were no PT boats there … There was nothing there but black water and American fire power."
2. The FBI Harassed Political Groups to Discredit and Smear Them
A secret program called  (counter-intelligence program) involved FBI agents illegally taking on projects to infiltrate domestic political organizations in order to disgrace them. The act incorporated psychological warfare, slander by way of forged documents and false reports in the media, harassment, wrongful imprisonment, and, allegedly, intimidation, violence, and assassination. Affected people included critics of the Vietnam War, civil rights leaders such as Dr. Martin Luther King, and many activists and journalists.
The book The United States of Paranoia by Jesse Walker states:
Under COINTELPRO, FBI agents infiltrated political groups and spread rumors that loyal members were the real infiltrators. They tried to get targets fired from their jobs, and they tried to break up the targets' marriages. They published deliberately inflammatory literature in the names of the organizations they wanted to discredit, and they drove wedges between groups that might otherwise be allied. In Baltimore, the FBI's operatives in the Black Panther Party were instructed to denounce Students for a Democratic Society as "a cowardly, honky group" who wanted to exploit the Panthers by giving them all the violent, dangerous "dirty work." The operation was apparently successful: In August 1969, just five months after the initial instructions went out, the Baltimore FBI reported that the local Panther branch had ordered its members not to associate with SDS members or attend any SDS events.
As for Dr. Martin Luther King, agents tried to instil paranoia by way of following him, bugging his hotel rooms, attempting to break up his marriage, and even sending him an anonymous letter in hopes of getting him to commit suicide.
The truth behind the conspiracy theory came to light when a group of eight anti-war activists broke into an FBI field office in 1971 and discovered documents that exposed the program.
3. U.S. Military Leaders Devise Plan to Kill Innocent People and Put the Blame on Cuba
The Joint Chiefs of Staff of the U.S. military created and approved a plan called Operation Northwoods that would allow for acts of terrorism on U.S. soil in order to brainwash Americans into supporting a war against Cuba. With the documents out there to prove the immoral and disgusting plan, it's impossible to label it a conspiracy theory.
President Kennedy ultimately rejected the plan that involved killing innocent Americans by shooting them on the streets, sinking boats carrying refugees fleeing Cuba, executing violent terrorism in Washington, D.C., Miami, and more, framing people for bombings they did not commit, and hijacking plans.
The documents noted:
We could develop a Communist Cuba terror campaign in the Miami area, in other Florida cities and even in Washington . . .  We could sink a boatload of Cubans enroute to Florida (real or simulated) . . . Exploding a few plastic bombs in carefully chosen spots, the arrest of Cuban agents and the release of prepared documents substantiating Cuban involvement also would be helpful in projecting the idea of an irresponsible government.
4. The CIA Bought Influence and Control Among the Major Media Outlets
Beginning in the 1950s, with the Cold War well underway, the Central Intelligence Agency devised a plan called Operation Mockingbird that sought to connect with top American journalists in order to influence public opinion and ultimately gather intelligence. The program went on for almost three decades. The Church Committee eventually exposed the majority of the program.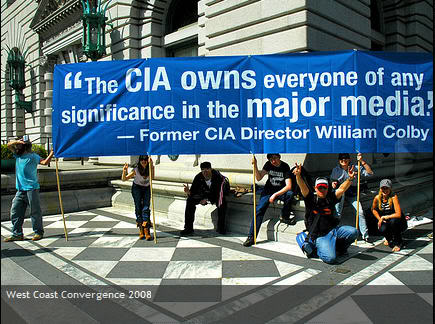 A full report from Congress reveals:
The CIA currently maintains a network of several hundred foreign individuals around the world who provide intelligence for the CIA and at times attempt to influence opinion through the use of covert propaganda. These individuals provide the CIA with direct access to a large number of newspapers and periodicals, scores of press services and news agencies, radio and television stations, commercial book publishers, and other foreign media outlets.
5. The CIA Ran Secret Mind Control Experiments on U.S. Citizens From the 1950s Until 1973
A CIA program called MKUltra was a plan devised to develop biological and chemical weapons capability during the Cold War, but it was revealed that the program became much bigger and more shockingly disturbing than just that.
The CIA ended up using the plan as a means to take advantage of drugs, electronics, hypnosis, sensory deprivation, verbal and sexual abuse, and torture to conduct experimental behavioural engineering experiments on subjects. The program made its way into 80 different institutions including universities, hospitals, prisons, and pharmaceutical companies.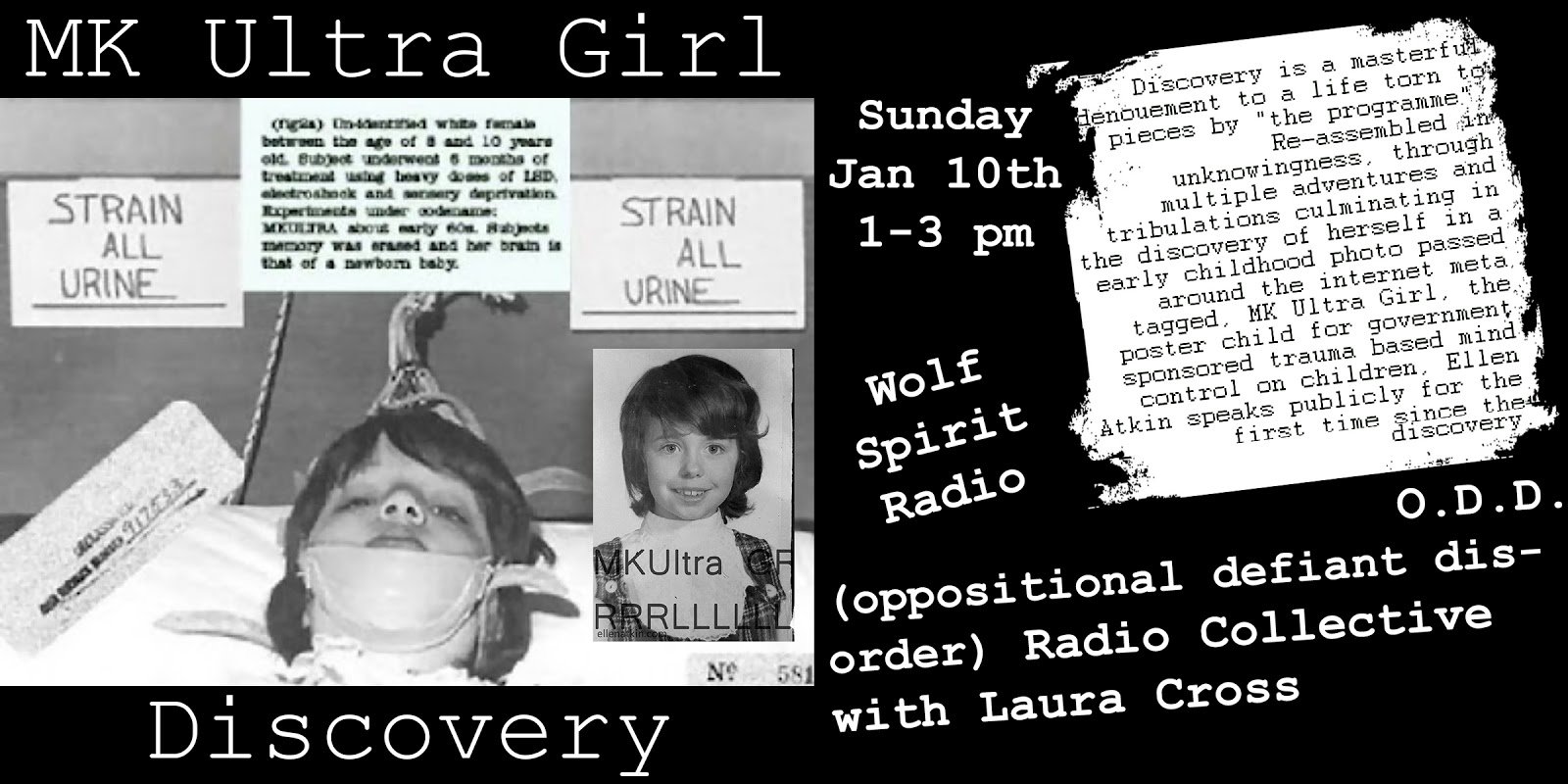 CIA Director Richard Helms had the majority of the MKUltra files destroyed in 1973, however, and so much of what occurred during these experiments remains unknown. Not one person was brought to justice, either. Nonetheless, according to the Church Committee, at least two American deaths can be attributed to this program.
In 1995, President Clinton issued a formal apology on behalf of the U.S. government for the MKUltra program.
6. Adolf Hitler Did Not Die in WWII
A rumour began circulating that Nazi leader Adolf Hitler did not commit suicide in Berlin in 1945, but actually ended his days in Argentina after escaping the war.
At first this was met with extreme doubt and controversy, until the evidence began coming forward. The first piece of evidence was the documents that illustrate the FBI knew about the truth the entire time, yet perpetuated the lie through history books and so forth. This document can be seen on the FBI's own website.
It outlines knowledge of Hitler escaping via boat and landing in Argentina, where it is believed he spent his remaining days here on Earth.
For further proof, we can turn to British journalists Gerrard Williams and Simon Dunstan and their new book, Grey Wolf: The Escape Of Adolf Hitler, in which they claim they discovered overwhelming evidence that "Hitler died an old man in South America."
The new book claims that Hitler lived in Argentina for 17 years and may have even raised two daughters before he died in 1962.
They also claim that the skull fragments previously used to confirm his death — from a gunshot wound to the head — actually belong to a young woman, and that scientific records can now confirm this.
"We didn't want to re-write history, but the evidence we've discovered about the escape of Adolf Hitler is just too overwhelming to ignore," Williams told Sky News.
"Stalin, Eisenhower and Hoover of the FBI all knew there was no proof of him dying in the bunker," Williams added.
Bonus: The Black Budget
Prior to Edward Snowden's leaks (the former NSA employee who leaked classified information), if you told somebody you thought there existed what seems to be a separate civilization – a part of humanity that broke off in secret, and is thousands, if not millions, of years more advanced than the mainstream academic/scientific/technical world — there is absolutely no doubt you would have been brushed off as a crazy conspiracy theorist.
But when Snowden leaked the very first documentation proving the existence of clandestine Black Budget operations, that all changed. Despite these recent leaks, many are still unaware of the Black Budget world, and the fact that it had been investigated and talked about before these leaks.
CE has published an article that covers this topic extensively. You can read that article here.
"In the councils of government, we must guard against the acquisition of unwarranted influence, whether sought or unsought, by the military industrial complex.  The potential for a disastrous rise of misplaced power exists, and will persist. Only an alert and knowledgeable citizenry can compel the proper meshing of the huge industrial and military machinery of defence, with our peaceful message and goals."
–  Dwight Eisenhower, former Five Star General and President of the United States (source)
Why Is This Important?
So why do need to know this? When we begin to understand that we are being given false and distorted information from the people and institutions we are meant to trust, we begin to realize we don't really understand the true nature of our reality. We begin to ask questions about our lives, lifestyles, and the systems and structures we live under. We start to wonder what's holding us back from creating a better world, and through this questioning, we learn more about how things really work and what it will take to move forward.
We learn that a change in our perception, and seeing through the illusion in front of us, will empower us to make different choices that will inevitably lead to the removal of such manipulative leaders, systems, and infrastructures. But we cannot remove them and create a better world if we don't even know they are there. Awareness is the first step to changing within.
Nikola Tesla ∴ Secrets and Interaction With Aliens | Great Genius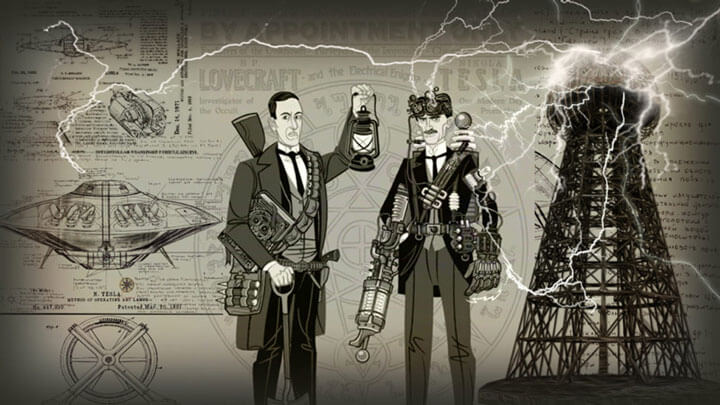 Tesla was undoubtedly the greatest genius of the twentieth century. Our lifestyle nowadays, the technology that we take for granted, all are possible thanks to this remarkable man coming from Europe. However, despite all these contributions in the field of science, his name is very little known outside the fields of electronics and physics. In fact, Thomas Edison is mistakenly attributed to his school textbooks the inventions that have been developed and patented by Tesla.
---
Nikola Tesla (1856 – 1943)
Most researchers admit that they did not know much about Tesla because of its extravagance and fantastic choices from the years of its decline that concerned communication with other planets and the rays of death.
It is known that many of these unusual inventions of Tesla are scientifically and operationally accurate.mankind simply took more time to come up with the stunning inventions of a genius who died in mysterious conditions in 1943.
It is known that Tesla had financial problems over the years of maturity. Because of these problems, Tesla had to move several times when she could no longer afford to stay in those locations.
Hotel Waldorf Astoria in New York has been Tesla's home for twenty years; however, he had to move in 1920 when he could not stay in that place. Tesla then moved to Hotel Regis but was forced to leave due to lack of financial support.
Being forced to move from one hotel to another, he left boxes of documents where he had to leave as a guarantee for his debts.
These crates, which were sought after Tesla's death, became the key to deciphering the mystery of Tesla's true identity and the incredible life that he had secretly bought.
When Tesla died on January 7, 1943, at the age of 86, representatives of the American Property Office, at the request of the Federal Investigation Office, went to the New Yorker Hotel and seized all of his personal belongings.
Two trucks loaded with papers, furniture, and manufactured items were sent under sequester to the Manhattan Storage and Storage Company.
This cargo was added to almost thirty barrels and packs that had been stored since 1930, and the entire cargo was seized on the order of the American Property Office.
After Tesla's death, the US government made every effort to find all the scientist's documents, notes, and research before they were found by foreign forces.
Tesla's nephew, Sava Kosanovic, confessed that before arriving at the American Property Office representatives, someone else had clearly testified among Tesla's personal belongings and had stolen an unknown number of personal scraps and documents.
It was already known by the Federal Investigation Office that the German Intelligence Service had stolen a significant number of documents containing research some years before his death.
It is believed that these stolen materials would have contributed to the development of the Nazi flying saucer.
Tesla Funeral
The United States wanted to make sure this was not going to happen again.
However, more than half a dozen boxes containing Tesla's personal belongings left at hotels like Waldorf Astoria, Governor Clinton and Regis had already been sold to merchants to pay Tesla's huge bills.
Anything that had the closest connection to the great scientist was quickly confiscated and lost among the American secret networks in the run-up to the Second World War.
However, more than half a dozen boxes containing Tesla's personal belongings left at hotels like Waldorf Astoria, Governor Clinton and Regis had already been sold to merchants to pay Tesla's huge bills.
Most of these boxes and the secrets they contained were never found. In 1976, four seemingly missing boxes containing documents were taken to the auction house of an individual named Michael P. Bornes.
Very little is known about this Mr Bornes except that he had been a bookseller in Manhattan. This action took place in Newark, New Jersey, and their boxes and contents were auctioned to Dale Alfrey for twenty-five dollars.
Alfrey had no idea what the boxes contained when he bought them under the impulse of a whim. When he went on, he was surprised to learn that these papers contained what appeared to be Tesla's laboratory papers and personal scraps.
Some of Tesla's lost testimonies were once again uncovered. However, because of ignorance, they were to be lost again.
Although in 1976, in America, Nikola Tesla's name was unknown to many people. Alfrey had no idea how important the documents the owner had been.
Running the impressive number of documents, he initially thought he had gone over the writings of an SF writer. What he read seemed so stunning that it seemed impossible for any document to be true.
Showing too little interest in what he had bought, Afrey stored the boxes in the cellar thinking he would go through the documents inside them later when he had more time. Twenty years have passed before Alfrey has time to open up the strange boxes. Unfortunately, the time had been ruthless with the so important materials contained in the boxes.
Documents had been seriously damaged by mould and the ink had been wiped off because of the fact that they had been stored for so many years in a humid basement. Alfrey was determined not to make these materials disappear forever and started a thorough job trying to transcribe the information before it was too late.
Showing too little interest in what he had bought, Afrey stored the boxes in the cellar thinking he would go through the documents inside them later when he had more time. Twenty years have passed before Alfrey has time to open up the strange boxes.
Alien messages intercepted by Tesla
However, Alfrey found himself caught in reading these impressive documents. Tesla's notes are shocking by the revelations he provides about the secret life of the scientist.
A life that Tesla had lived before had never been mentioned or documented by Tesla's biographers after his death.
Tesla wrote about the years of research made to interpret strange radio signals, and his attempts to alert the government and the armed forces to the things he had discovered had not resulted in any results.his letters remained apparently unanswered.
Tesla secretly held talks with several of his benefactors, including Colonel John Jacob Astor, who owned the Waldorf Astoria Hotel.
These benefactors listened to Tesla and secretly funded what would be the beginning of the first battle of mankind to regain control of one's destiny.this battle was initiated by Nikola Tesla.
Although this information seems absolutely incredible, Tesla has made some hints about the difficult situation in which she is in various interviews with newspapers and magazines.
Tesla may have provided more details on the subject in an article titled "Communicating with the Planets" in the weekly Colliers (March 1901).
These lost notes revealed that while in Colorado Springs, Tesla intercepted messages from extraterrestrial creatures that secretly controlled mankind.
These creatures were slowly preparing people for final conquest and domination, using a program that had existed since the beginning of mankind, but which began to develop due to the scientific advances of the planet.
Nikola Tesla

WHILE I WAS IMPROVING MY APPLIANCES TO PRODUCE INTENSE ELECTRICAL ACTIVITIES, I WAS ABLE TO FIND WAYS OF OBSERVING AS SIGNIFICANT AS POSSIBLE. ONE OF THE MOST EXCITING RESULTS, AND ONE OF GREAT PRACTICAL IMPORTANCE, WAS THE DEVELOPMENT OF CERTAIN DEVICES THAT COULD INDICATE FROM A DISTANCE OF MANY HUNDREDS OF MILES A STORM THAT WAS APPROACHING, THE DIRECTION IT WAS TAKING, THE SPEED OF TRAVEL, AND THE DISTANCE ON WHO WENT THROUGH IT.

I DISCOVERED THOSE MYSTERIOUS EFFECTS THAT MADE ME FEEL SO ALIVE FOR THE FIRST TIME THAT I WAS WORKING ON THIS PROJECT. I HAD IMPROVED MY DEVICE THAT I HAVE BEEN REFERRING TO SO FAR IN MY LABORATORY IN THE COLORADO MOUNTAINS THAT I FELT THE PULSE OF THE EARTHLY GLOBE AS IT CAME, OBSERVING EVERY ELECTRICAL CHANGE THAT OCCURRED WITHIN A RADIUS OF A THOUSAND MILES (APPROXIMATELY 1769.3 KM). I WILL NEVER FORGET THE FIRST EXPERIENCES I HAD WHEN I REALIZED I HAD NOTICED SOMETHING THAT COULD HAVE ENORMOUS CONSEQUENCES FOR MANKIND.

I FELT AS IF I HAD PARTICIPATED IN THE BIRTH OF A NEW SCIENCE OR THE REVELATION OF A GREAT TRUTH. MY FIRST OBSERVATIONS REALLY FRIGHTENED ME BECAUSE THEY CONTAINED SOMETHING MYSTERIOUS, NOT TO SAY SUPERNATURAL, AND I WAS ALONE IN MY LAB AT NIGHT, BUT AT THE TIME, THE THOUGHT THAT THESE DISTURBANCES WERE SMARTLY CONTROLLED SIGNALS DID NOT COME INTO MY MIND.

THE CHANGES WE OBSERVED TOOK PLACE PERIODICALLY AND WITH AN EXACT SUGGESTION OF NUMBERS AND ORDER THAT THEY COULD NOT BE LIKENED TO ANY CAUSE I KNEW. I WAS, OF COURSE, AWARE OF SUCH ELECTRICAL DISTURBANCES AS THOSE PRODUCED BY THE SUN, AURORA BOREALIS, AND THE CURRENTS OF THE EARTH, AND WE WERE CERTAINLY CERTAIN THAT THESE VARIATIONS WERE NOT DUE TO ANY OF THESE CAUSES.

THE NATURE OF MY EXPERIMENTS EXCLUDED THE POSSIBILITY THAT THESE CHANGES WOULD BE CAUSED BY ATMOSPHERIC DISTURBANCES, AS SOME HAVE HURRIEDLY SUGGEST. IT WAS ONLY AFTER A WHILE THAT THE THOUGHT THAT THE DISTURBANCES I NOTICED MIGHT BE DUE TO INTELLIGENT CONTROL. THOUGH WE CANNOT DECIPHER THEIR MEANING, IT WAS IMPOSSIBLE FOR ME TO THINK THAT THEY HAD OCCURRED ABSOLUTELY ACCIDENTALLY.

I'M GETTING MORE AND MORE FEELING THAT I WAS THE FIRST TO HEAR GREETINGS FROM ONE PLANET TO ANOTHER. THERE IS AN END BEYOND THESE ELECTRICAL SIGNALS. "
The interstellar transmitter of Tesla
Dozens of years later, on his birthday in 1937, Tesla announced:
Nikola Tesla

I SPENT A LOT OF TIME IN THE PAST YEAR THAT I HAVE PERFECTED A NEW COMPACT AND COMPACT DEVICE WHEREBY ENERGY CAN NOW BE EMITTED IN IMPRESSIVE AMOUNTS IN INTERSTELLAR SPACE AT ANY DISTANCE WITHOUT DISPERSING AT ALL.
Tesla did not make public any details of the improved transmitter, but in the announcement made in 1937, revealed a new formula, showing that:
THE KINETIC AND POTENTIAL ENERGY OF A BODY IS THE RESULT OF A MOVEMENT AND IS DETERMINED BY ITS MASS PRODUCT AND THE SQUARE OF VELOCITY ITS. IF THE MASS IS REDUCED, AND THE ENERGY IS REDUCED IN THE SAME PROPORTION. IF THE MASS IS REDUCED TO ZERO, AND THE ENERGY WILL ALSO BE ZERO FOR ANY FINITE SPEED.
Why was Tesla's conviction that she had intercepted extraterrestrial radio signals so little? Perhaps the truth was kept secret.
Source www.matrixdisclosure.com
Do aliens use volcanoes as an energy source for their UFOs?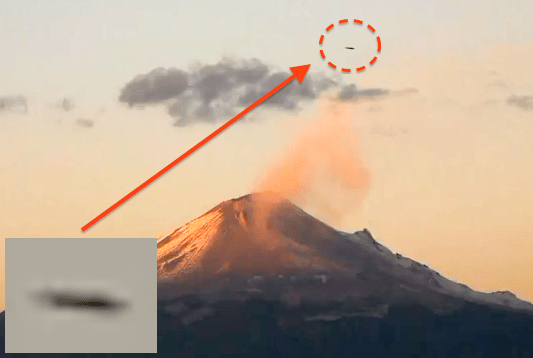 Reports from eyewitnesses that they observed UFOs during eruptions of volcanoes, come with an enviable regularity. And now the proponents of the conspiracy theory claim that they have found an explanation for this amazing phenomenon. What is behind this? Do aliens use volcanoes as an energy source for their UFOs?
Since the famous incident in Roswell in 1947, a very large number of people believe that we in the universe are not alone. The flow of reports about alleged abductions of people by aliens or about the appearance of strange flying objects in the night, or even the daytime sky, does not stop. Attempts to explain the existence and appearance of extraterrestrials are constantly being made. And now conspiracy theorists have put forward another version, designed to explain the reason for the regular appearance of aliens on our planet.
Increase in the number of observed UFOs during volcanic eruptions
As the British Daily Star writes, reports of monitoring UFOs during volcanic eruptions have been increasing in the past. As the online portal of this newspaper informs, only for 2016 there is a whole series of videos allegedly confirming these statements. The authors believe that on those records, the alien ships clearly visible from the bowels of the volcano are clearly visible. Such messages came, for example, fromYellowstonea national couple in the US, as well as from Mexico. But the question immediately arises: what did the aliens forget about active volcanoes?
Conspiracy theorists argue: aliens use volcanoes as energy sources
Numerous, but little-known in a wide range of experts on others believe that it is able to explain why UFOs so often notice nearby volcanoes. "When an average volcano erupts, about 27 megatons of thermal energy are released. This is truly a huge mass. Therefore, it is quite possible to assume that unusual flying objects have found a way of using this energy that is wasting in vain, "one of the authors wrote at livingist.com.
Can aliens cause volcanic eruptions?
A certain blogger on the page ufosightingsdaily.com goes even further, claiming that alien aliens are able to awaken on our planet seismic activity, and also cause eruptions and earthquakes at will. Can this version claim to explain the increased volcanic eruptions in recent months? In principle, yes, but so far these assumptions represent a pure hypothesis. But effective evidence of the existence of aliens, not to mention their ability to use volcanic energy, has not been as yet, nor has it.
It's Time for Disclosure – They are here, They've always been here
This is the stuff that the SSG tries to hide. Reports do vary as well as types of species. It is important to note that different files and studies were run separately by Nato, SSG private contractors and the USAF running Dreamland, Area 51, S4, Papoose Lake, Tonopah, etc . Please read, watch video, and SPREAD IT.
Sgt. Clifford Stone – Army UFO Consultant, US Military – Retired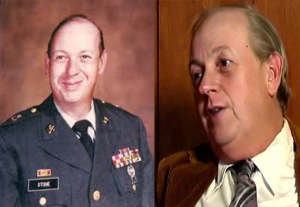 For 22 years he served in the United States Army. He was on many occasions asked to serve as the official-unofficial UFO consultant dealing with UFO Mathers in the areas of his assignment.
As a result of his involvement he was able to ascertain that the United States government knew a whole lot more about UFOs and it was telling the American public, that there was an intelligence involved, that there was a highly evolved technology.
He learned that to a degree we were carrying on a dialogue with this intelligence, we were making every effort we could to acquire this technology and make it part of our own existing technology. We did this, he was told, in the interest of national security.
We also had an officially sanctioned deception program. This was in total disregard as to the impact this would have on the individual witnesses and also on their families, this automatically led to his disillusionment with the program in his involvement in it.
No government has the right to destroy the lives of the people which it is supposed to serve.
While he was in the military, and he got to the point where he was no longer interested in trying to be part of the program and actually was going against the problem, and he started to be very open and talking about what was going on, this resulted and every effort being made to try to destroy his military career, he was threatened and they even tried to force his military retirement, or he could face possible court-martial. These actions felt of course .
At one point he even had an individual come up to him point a gun at mhis head and inform him they could have a training accident. And this would end in foolishness once and for all.
He said that he firmly believe that those of us that served in a capacity of the US government in some form or fashion and who were exposed to the truth, we have a moral obligation to the UFO witnesses, the real victims of the UFO phenomena, to expose once and for all this policy and to reveal the truth and that that is we are not alone in the universe.
Robert Dean Com Sgt. Maj Robert Dean – NATO Intelligence Analyst, US Military – Retired

Quote:
"I must tell you honestly that my life has never ever quite been the same, because I read first-hand reports, verifiable Nato military material that indicated that the UFOs were not only real, that they represented something far beyond anything I had ever imagined it before.
When the study was concluded in '64 they concluded that there were four different groups apparently coming and visiting us. Out of those four different groups, one group looked exactly like we do, so much so that they sit beside you in a restaurant, or an airplane, or in a theater and you'd never know.
And that particular point bothered the military guys a lot. The point being that some of these people from somewhere could be walking up and down the court as a shape headquarters, or they could be walking up and down the corridors of the Pentagon.
One day at lunch, a lieutenant colonel made the remark he says: Jesus do you realize they could even be in the White House?
When I retired in 1976, many of our military people knew at that point that we were not simply dealing with visitations from people from other planets four star systems, they had concluded by '76 that some of these visitors very well might be multi-dimensional in their source.
The evidence that we had collected in the evidence that they had repeatedly demonstrated to us, and that's no accident, became very clear after a time that there was a program or a process of some kind under way that they had demonstrated over and over and over again that they apparently were able to manipulate matter and time.. now this really shook up our scientists.
There are a lot of new young scientists in particle physics today who who talk about multiple dimensions, there's a young brilliant young professor in New York by the name of Michio Kaku, who has written a brilliant book called "Hyperspace" , where they talk about 10 separate dimensions.
I'm not enough of a physicist to try to explain to you what a dimension is, but the idea that there could be intelligences from somewhere else, from other dimensions coming and going into our reality, it's been quite a shake-up in traditional science.
I guess I speak out openly and bluntly about this because I feel so strongly about it. I violate my security oath every time I speak about it I do it intentionally and I do it on purpose, because I feel so strongly that the American people not only have a right to know the truth but they have a need to know the truth. The truth apparently is simply this, that we're not alone, we've never been alone. We are apparently part of an infinite universe filled with intelligent life, I find that exciting, it doesn't frighten me.
The shape study concluded in 64 that if they, whoever they were, were malevolent or hostile, that they could have taken this planet and cleaned it up and eliminated us, turned us into dog food or whatever, a long long time ago, that the historical evidence indicates that they've been with us a long time and I've concluded that we had what I like to call an intimate interrelationship with at least one of those groups, the group that looks exactly like we do. And that point is I don't like the word Alien, I don't think the term alien is appropriate at all here, I like to refer to them as family, were related to them.
I think they had a hand in our being here and I think the time has come were about to meet our extended family. It's going to be very soon and the people are not ready, and one of the reasons I do speak out so bluntly and so openly is if in some small way I can help people get prepared for this, because I believe that this reality, once we have accepted it and understood it and gone beyond the fair, will bring about an expansion of consciousness in the human race. That will truly help us prepare us to go out there and take our rightful place in that infinite community of life."
VIDEO: