57 ALIEN RACES CONFIRMED – US Sergeant Clifford Stone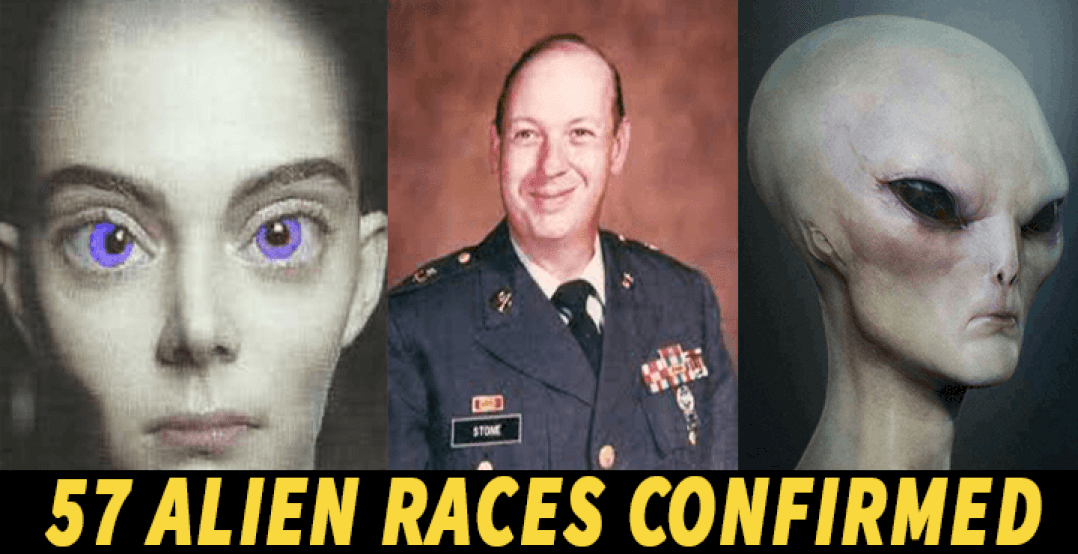 On Wednesday, May 9th, 2001, over twenty military, intelligence, government, corporate and scientific witnesses came forward at the National Press Club in Washington, DC to establish the reality of UFOs or extraterrestrial vehicles, extraterrestrial life forms, and resulting advanced energy and propulsion technologies.
The weight of this first-hand testimony, along with supporting government documentation and other evidence, will establish without any doubt the reality of these phenomena. Sgt Clifford Stone, claim from his time in service, that they had backlogged 57 extraterrestrial species.
*New April 2018 Interview Video Below: Jeff & Clifford Stone – More Rock Solid Proof Of UFOs-ETs On Earth
Clifford Stone is unique among those experiencing and investigating UFO and ET phenomenon. He spent 22 years in the US Army as a part of an extremely elite and secret group that was rapidly dispatched to crash sites in order to recover UFO or ET craft, bodies, and artifacts. Since his retirement from the Army, he has devoted his time to a diligent Freedom of Information Act search of government archives. He maintains that we have knowledge that intelligent life is visiting this planet in craft capable of traveling distances of many light years very quickly; effectively bypassing acceptably known physics. Further, he stresses that our recovery of these ET craft and artifacts have allowed our government to make staggering scientific gains of great potential benefit to the world. He maintains, as do many others, that this information is held in deeply secret programs beyond Constitutional controls and safeguards, and that despite the end of the cold war, those controlling these 'black projects' have continued to keep these important discoveries to themselves and for motives known only to them.
Stone claimed to have catalogued 57 different species of alien life forms and is coming forward with his story to encourage citizens and our elected officials to open investigations and end this Constitutional bypass by a powerful and covert organization operating under our noses and in our skies.
He has said the US Government had tried to suppress what he actually seen one strange day in Pennsylvania, back in 1969.
"I was involved in situations where we actually did recoveries of crashed saucers. There were bodies that were involved with some of these crashes. Also some of these were alive," he said. "While we were doing this, we were telling the American public there was nothing to it. We were telling the world there was nothing to it,"
Mr Stone added,
"You have individuals that look very much like you and myself, that could walk among us and you wouldn't even notice the difference," he said.
Clifford Stone was born in Portsmouth, Ohio and is a extraordinarily kind and gentle man. At an early age, he has memories of being contacted by ETs and that contact continues today. At age eight, he was befriended by an Air Force captain and that relationship continued through his early adult life. During the Viet Nam war, he felt an obligation to enlist in the Air Force but was rejected due to a skin affliction and classified 4F. He was advised by his friend, the captain, to try the Army and after a 'lenient' medical examination, he was allowed into the Army as a clerk typist, a job he never had to fulfill.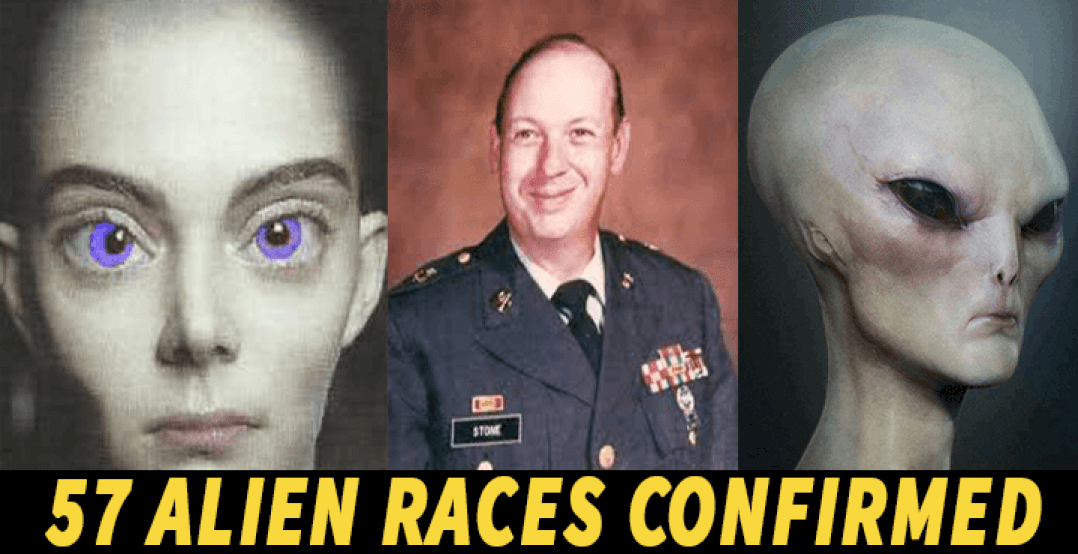 Within weeks, he found himself picked up in a staff car on the pretense of seeing a low ranking friend with a job at the Pentagon. On arrival, his friend's clearances allowed them into levels beneath the Pentagon, onto a tram, and soon he found himself thrust into a room and circumstances beyond imagination. His career was never normal, and for a newly minted soldier, he was suddenly thrust into the USA's deepest secrets: ETs are real and we are successfully recovering many of their craft intact as well as hundreds of ET artifacts worldwide. Further, we are familiar with much of their technologies and have in fact, back engineered some of the ET gear. After22 years of being on the scene with ET craft and dead, wounded, and living ETs, Sgt. Stone is highly qualified as an expert in ET tech, black ops organizations/procedures, and the potentiality of ET contact to mankind.
Stone maintains that this secrecy is unconstitutional and beyond control and knowledge of our elected officials. Thereby, this represents a government hidden within our society with tremendous assets, funding, and knowledge.
This illegal government is operating without oversight, control, and the consent of the Executive, or Legislative branches.
Further, he feels this secrecy has split large parts of the citizenry into those that have seen UFO or ET craft/beings and those that place these observers in a category as something less than competent. Much of the malaise and mistrust of government can be attributed to a remarkablemajority of its citizenry seeing or believing in these objects while the government and its officials and representatives deny or lack the courage to disclose what is now obvious. Also, the considerable scientific skills and assets of the world are for the most part, diverted by this bias from working on projects generations ahead of current understanding. This continues to allow important discoveries and advances within the control of the few.
Mr. Stone is bravely, and with resistance from covert quarters, coming forward with his story to do the following. He urges those in the know to admit that UFOs seen by millions worldwide are both ET and our own 'back engineered' ET-style craft. Release the abundant information and materials that show intelligent life is visiting our planet and has been monitored by numerous governments for decades. Provide the information that will allow our Constitutional government take back control of these deeply compartmented programs and restore confidence and trust in our system of government and military organizations. And at last, urge our government to finally entrust its citizens and the world with the truth about ET existence and technologies. With this information we can begin to formulate our place and relationship to other intelligent life in the cosmos. Sgt. Stone is a person that can provide the extraordinary evidence required for such extraordinary claims and provoke others to demand that the inheritance of mankind be reported to the all.
Video #1: The Extraordinarily Compassionate & Fascinating Testimony of Clifford Stone
Video #2: Jeff & Clifford Stone – More Rock Solid Proof Of UFOs-ETs On Earth
Source truedisclosure.org
A spectacular video shows a "cylindrical object that expels a puff of smoke" on the moon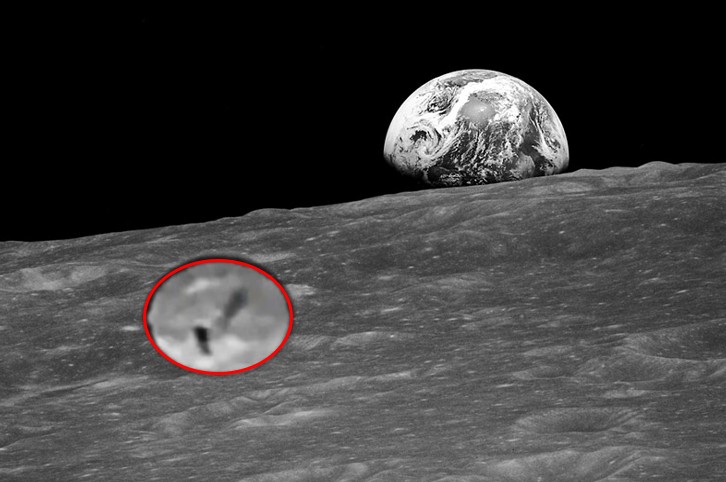 The images presented in the August 2003 issue of Electric Space Craft, a scientific journal, have aroused enormous interest. The publication contained an extraordinary series of frames taken from NASA images included in the TV program, NOVA: To the Moon. The meaning of the images had only recently been noticed.
While Apollo 8 orbited 70 miles (113 km) above the lunar surface, with the Earth in the background, it took pictures of the ground below. At some point in the NOVA program, a small black object, tall and cylindrical, seems to protrude from the moon.
In fact, just as it seems that the Apollo 8 camera is about to pass, the strange object seems to release a cloud in the form of a jet. It can be described as a funnel that expels a puff of smoke. The "cloud" moves to the right and then dissipates. Although the black object appears small on the screen, it should be hundreds or thousands of feet tall if it were actually seen from such a high altitude.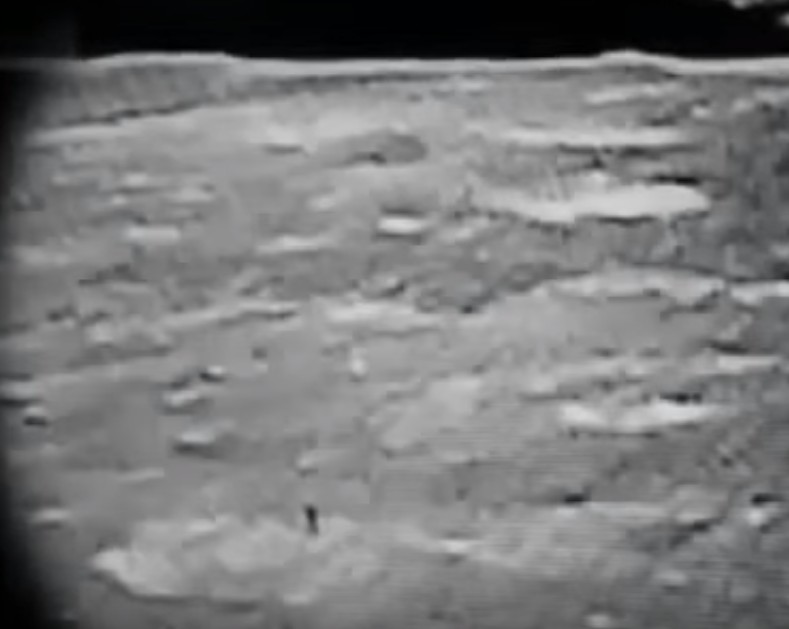 From the still images taken from the Apollo 8 video, you can see the anomaly that appears first near the center of the frame, then descends towards the lower left corner while the camera moves forward. Additional color images have been sent to us from the scientific publication.
Electric Space Craft has increased the sharpness and contrast of black and white images to clarify the scene for printing (however, you can see for yourself the real movie if you watch the documentary NOVA: To the Moon, on YouTube, (or DVD). The executive director of the magazine (and former engineer Apollo), Charles A. Yost, said that the anomaly is clearer on the VHS version due to digital compression for the DVD.
The object appears on the screen for two seconds (at minute 47.50) but was not mentioned in the NOVA program. Apparently it was not noticed until it was identified by the Electric Space Craft staff. At first glance, the anomaly does not seem to be dirt (dust) on the film because it can be seen in many frames, it changes when the perspective of the camera is changed and produces the inexplicable cloud-like shape that drift and vanishes. (see video below Nova: To the Moon- minute 47.50)
According to NASA, they did not have a color camera with a zoom on the Apollo 8 mission. The image in question shows clear evidence of a zoom. Therefore, unless there was an integrated camera that NASA kept secret, this zoom effect should not be seen. There are people who claim that NASA had a lot of secret cameras on board, but if so, then why did this "secret" footage fall into NOVA's hands? It is curious that zooming on a photograph would create such a strange anomaly and we would like to hear thoughts about what the anomaly could be.
The strange thing is that the Russians have noticed this anomaly by declaring that they had seen smoke coming out of the lunar surface during the Apollo 8 orbital journey. But then NASA had denied it. The chimney visible in the NOVA video is more than 300 meters high. The UFO researchers are wondering if this structure is part of an extraterrestrial mining industrial complex located in the Kepler Crater.
Below is the documentary Aliens On The Moon, where from minute 35.02, the images of this mysterious alien structure appear like a real "chimney". 
A Private UFO Enthusiast Donated Thousands of Government UFO Reports to the General Public
A collection of 30,000 documents was donated to the University of Manitoba in Canada by a private UFO enthusiast.
The skies of northern Canada are UFO hotspots, with many mysterious phenomena being reported. Now, alien truth seekers may have a busy winter ahead of them at the University of Manitoba in Winnipeg, thanks to the recent donation of over 30,000 UFO-related files to the school's archives, courtesy of Chris Rutkowski.
Rutkowski is a Canadian science writer and prolific ufologist. His collection includes over 20,000 UFO reports documented over the past 30 years and over 10,000 UFO-related files from the Canadian government. Several of these files concern an infamous Falcon Lake incident, a UFO encounter that Rutkowski considers Canada's best-documented UFO case.
For Rutkowski, the Falcon Lake incident even beats Roswell because the U.S. still does not recognize that anything happened over New Mexico. Meanwhile, the Falcon Lake incident struck both Canadian and U.S. officials as unexplainable and unusual.
The incident happened on May 20, 1967, when amateur geologist Stefan Michalak was looking for quartz near Falcon Lake in Manitoba, a Canadian province that starts over above North Dakota and stretches almost 800 miles into the frigid north. A flock of agitated geese swopping past him startled Michalak. The geese were reportedly fleeing from two glowing, cigar-shaped objects flying in the sky. One of the objects eventually flew off, and the other landed nearby on a rocky terrace.
Michalak decided to spend some time sketching the strange craft, and those sketches are now part of the University of Manitoba's collection. After drawing, Michalak came closer to it. He felt the warm air and smelled sulfur and heard the whirrs and hisses of the craft. Michalak then touched the craft, but it was so hot that it burned the tips of his gloves. He seemed to hear voices coming from within.
Michalak looked into the craft through an open door, expecting to see a team of American military pilots. However, he saw little more than a panel of blinking lights before the door closed. The craft then rotated, and a grid-like pattern of small holes in the exterior of the ship sprayed his abdomen with scorching-hot gas.
Michalak's shirt and hat were on fire because of the attack, which left him with first-degree burns on his stomach that looked similar to the ship's grid-like pattern. His injuries were treated in a hospital in Winnipeg. They were later rose into welts, and he experienced headaches, blackouts, and diarrhea for a couple of weeks. Michalak reported the incident to both Canadian and U.S. authorities and eventually completed a psychological and physical evaluation at the Mayo Clinic in Minnesota, which determined him to be of sound mind and not hallucinating.
Years after the incident, a twisted piece of metal was reportedly recovered from the Falcon Lake landing site. The metal was found to be highly radioactive in several tests. Until today, neither the U.S. nor the Canadian military has been able to explain the event.
'Area 51' among 2019's most searched terms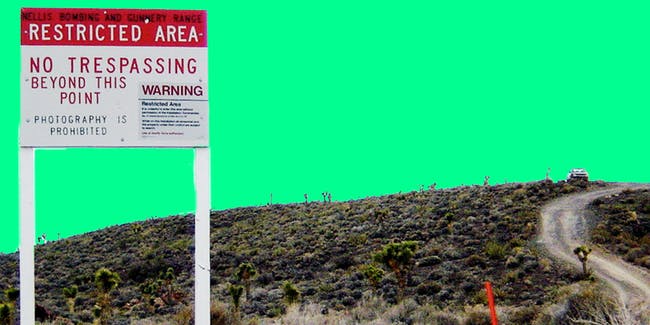 Area 51 generated a great deal of interest this year.
Google has revealed the events, people and things that were searched for the most over the last 12 months.
As the year draws to a close, search giant Google has released a breakdown of its most searched terms – some of which being relatively predictable and others not so much.
Interestingly, the infamous 'Storm Area 51' event from back in September managed to attract so much attention that the term 'Area 51 raid' made it to 4th place on Google's news search service.
The search phrase 'what is Area 51 ?' also managed to rank #1 for 'what is' questions, while the phrase 'where is Area 51?' ranked #3 for 'where is' questions.
It's interesting that what started out as something distinctly tongue-in-cheek ended up generating one of the most talked about subjects of the year and thrust the secretive base firmly into the limelight.
Overall, Google's top 10 general search terms for 2019 were as follows:
Disney Plus
Cameron Boyce
Nipsey Hussle
Hurricane Dorian
Antonio Brown
Luke Perry
Avengers: Endgame
Game of Thrones
iPhone 11
Jussie Smollett
Source: ABC news