5 Things You Need to Start Forming Better Habits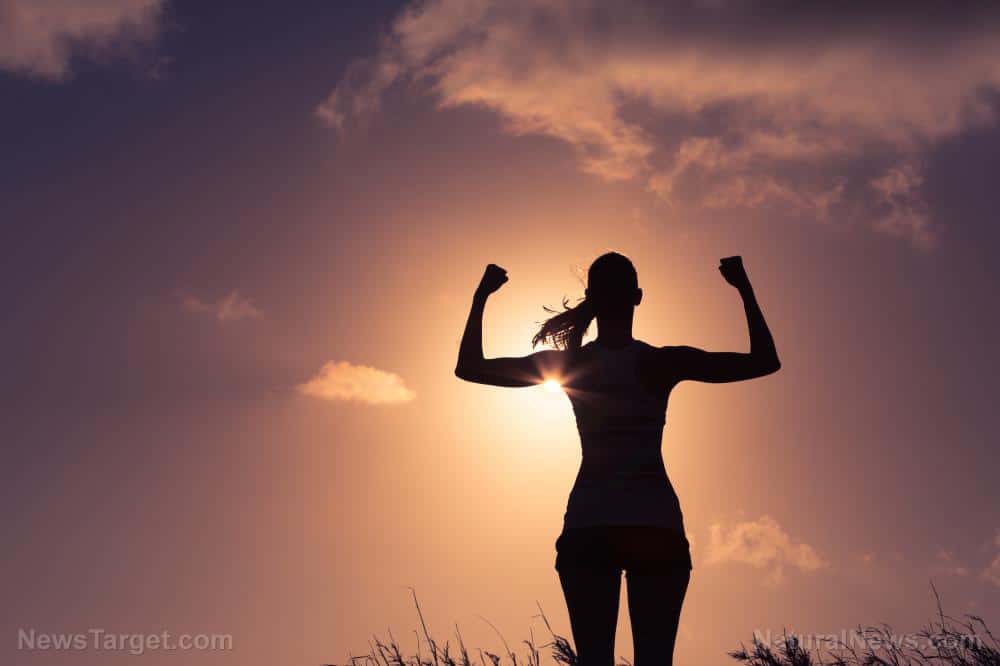 (Susie Pettit) If you're interested in life advice for self-improvement, you'll need to learn how to form good habits and how long it takes to break bad ones.
When it comes to forming good habits, there are no golden rules.
It does not take two weeks, 21 days, 1,000 hours, or 10,000 hours. I've stopped behaviors that I've been doing for years in a moment, I've also taken months to wean myself away from whatever habit I was doing. At any moment, at any time, on any day of the week, you can choose to do something differently.
What is needed to start a new habit or change a bad one? Here are the five things you need to form good habits and start your self-improvement journey.
1) A Strong Why
What I call your WHYspiration. Why are you inspired to change? Get real clear on why you want what you want and your path towards arriving there will be smoother.
Ask yourself: Why do you want what you want? How will your life be different when you make that change? Why have you not made that change yet?
What are you willing to do to get where you want to be? I invite you to get really clear on your 'Whyspiration'.
Knowing why you want what you want is crucial because of our brain's [motivational triad, brain health, neuroscience] motivational triad. Our brain is wired for our survival; to make sure we make it to the next day alive.
It does not care if we are happy. It does not care if we feel fulfilled in our days. It does not care if we make it to the next day with confidence or care. It cares that we make it to the next day.
Our brain does this by repeating over and over what we've always done because, as far as it's concerned, that's success: you're still alive, right? Our brain wants us to be safe, comfortable and to expend as little energy as possible.
We must disrupt this. This is not serving us or our society. In order to change habits, we have to practice different behaviors which means that our brain will rebel.
It likes things to be easy and we are breaking the "habit of easy". Our "Whyspiration" needs to be strong so that when we feel the discomfort, when our brain comes up with excuses (as it will), we don't stop. We remind ourselves of our "Why" and keep going.
2) Accountability
You need someone by your side to keep you accountable. Your brain is an excuse generator. It is an expert at convincing you why you need to keep doing what you've been doing.
It's an expert at convincing you that your "new plan" is ridiculous and pointing out the reasons why you should not change what you've been doing. Again, your brain isn't evil. It's trying to keep you alive.
Get a coach or a friend to hold you accountable to your goals. You will get faster and more sustainable results with a professional coach; just as you will get better at tennis when you hire a tennis coach versus ask your buddy who knows as much about tennis as you.
If you hire a coach, they'll help you set small, achievable goals. If you work with a friend, tell them your goals. Get specific. Tell them how they can help you.
Left alone, you will continue to do what you've always done. Get a Coach. #accountability.
3) Visualization
Get out a journal and answer these questions:
How will your life be different with your new habit?
How will your days be different?
How will your health or relationships be different?
What will you feel like when you're consistent with your new behavior?
Athletes are constantly trained to visualize their winning race down to every micro-detail. What will the uniform feel like, what will your breath sound like, what will your body feel like as it gets to the finish line first, who will be watching you, how will it feel when the winning medal is hung around your neck?
Why do athletes take time out of training to visualize? Because it works.
Close your eyes and get clear on what your day will look like and, even better, what you'll feel like. Take something as simple as getting to bed earlier. Visualize it. Where will your phone be? Visualize yourself pouring your sleepy time tea. What excuses will your brain come up with to stay up late? What will you do?
How will you feel as you get under the covers and look at the earlier time on the clock? How will your body feel as it drifts off to sleep? How will you feel in the morning when you know you did what you said you'd do?
You get the point. Visualize it and make it happen. Expect your brain to resist and visualize how you'll override it.
4) Mindset Shift
Get your mind on your side. If you think you can or think you can't, you're right. I hear from so many clients that they can't lose weight. When I ask why, they say because they never have before.
It doesn't work that way. If Tiger Woods thought he never could get a hole in one because he hadn't yet, what. would've. happened? If I thought I couldn't write a blog because I never had before, where would I be now?
If a 16-year old thought he couldn't drive because he never had before, where would we be? You get the point.
The fact that we haven't yet, doesn't mean we can't ever. What we think about our future is what it will be. If we think we can or think we can't, we're right. Edison said: "I've never failed. I just found 10,000 ways that didn't work."
When we shift from seeing our past attempts as failures to learning experiences, we move from hopeless to hopeful. #mindsetshift #brainhack #habitchange.
5) To Take Action Every Day
No matter your new habit, take action every single day. If you are doing sit-ups to strengthen your back, do some every day. If you are scheduling your days to bring calmness to your system, write out your schedule every single day.
If you are cutting back on sugar or alcohol in your diet, cut back in some way every day. If you are lessening the influence Facebook has in your life, set specific time goals every single day. Get specific and start today.
The longer you sit and think about what you "should" do, the less likely it is that you'll do it. Start small but get started. A body in motion stays in motion. Set yourself up for success by choosing do-able goals.
The more you honor your commitments to yourself, no matter how small, the stronger your discipline will become. — Brooke Castillo
There you go: the five components of behavior change. Choose an area of your life that feels ho-hum and get started today. If you take these 5 steps I promise, 100% guarantee, you will progress.
Don't allow your brain to convince you to stay where you are so that you get to this time next year and beat yourself up further. You are reading this blog for a reason.
Your inner warrior is speaking. We are here to evolve and it is up to us to lead our brain in that direction. Change occurs when we take small actions consistently. How can you get started today?
Body For Awareness Project: Your cloths can advertise for corporate interests (Nike, Adidas, etc) or they can share your truth and evolve consciousness. Support alt-media and help raise awareness. Law of One Merch on Sale Now (New colors and styles uploaded frequently at Law of One Store).
Source:
https://psychcentral.com/blog/5-things-you-need-to-start-forming-better-habits/
The Metatron cube: sacred glyph related to the structure of the universe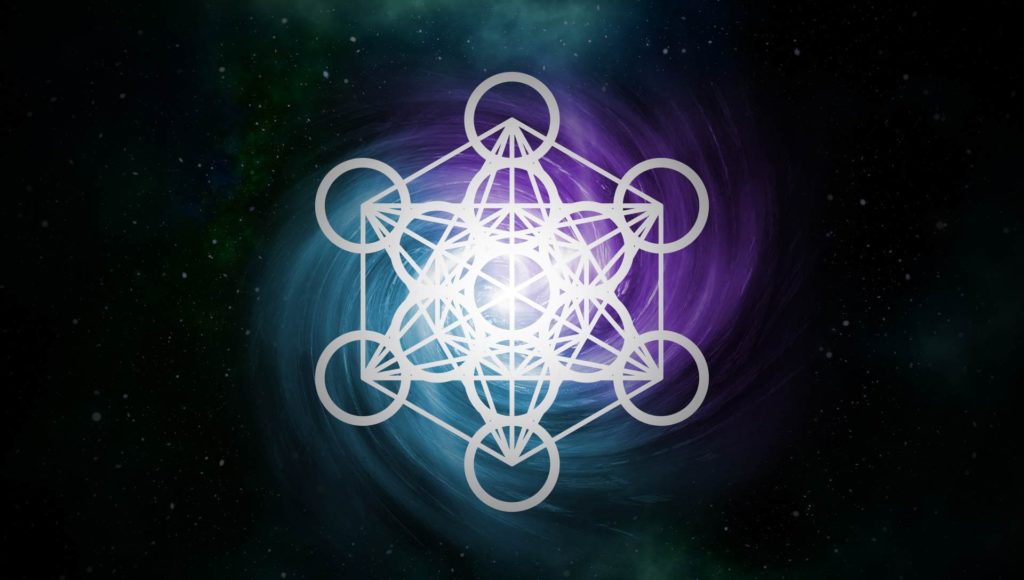 The Metatron cube is part of the sacred geometry, comes from a "force" of an entity mentioned in mythology.
This ancient symbol is a sacred glyph that contains the 5 solids of Plato and all the geometric shapes of the creation of the universe. It is said that this being, Metatron, is the same prophet Enoch already transformed into archangel.
In Hebrew texts, this entity is known as the angel of life. He is a very powerful angel and that's why he was seen as a second power, almost comparable to that of God Yahweh or Jehovah.
Metatron's Cube and the 5 Platonic solids
These geometric shapes are the same. 5 platonic solids, some polyhedra described by Plato in the 5th century BC. C. Plato associates the fire with the tetrahedron; air with the octahedron; to the water with the icosahedron and to the earth with the cube.
The fifth solid is the dodecahedron and to Plato is what the creator god used for the universe. All these forms appear in all matter, from crystals to human DNA.
In his book Metatron: Summoning the angel of God's presence, Rose VanDen Eynden writes that sacred geometry points to how our physical world was created: «In this plane, certain patterns that point to their unity and connection with a Divine Mind who created it ».
The mystical cube
In his book Beautiful schools Ralph Shepherd says that the cube is the form used by the creator god so that everything is assembled harmoniously (also mentions the sphere):
The cube represents the three-dimensionality of space. Inside the cube is the sphere. The cube represents the body with our three-dimensional reality (…) The inner sphere represents the consciousness of the spirit within us.
It has been concluded that this cubic figure was extracted from the call Fruit of Life, part of the Flower of Life illustrated by the sacred geometry. You might also think that the Metatron Cube would be the configuration of the matrix, part of the computer simulation that would have us trapped negatively (in the cube).
The archangel Metatron
Metatron is a mysterious figure in Jewish and Christian mythology, seen as a second power, almost similar to Yahweh's or Jehovah's. It is said that at the end of his days, Enoch was transported by Yahweh to heaven and transformed into this angel.
This entity supervise the Tree of Life, a Jewish symbol that represents the human being and earthly life. He works so that God's energy flows to Earth and the human being. In the Kabbalah it comes out that the Cube he would have created it from his own soul.
This cubic geometric symbol has an amazing mythological history and reflects on the structure of the universe and the existence of other beings. In addition, according to connoisseurs of spirituality, the images of this cube can be used in meditation and visualization exercises to connect with the energy of this archangel. would be able to transmit peace, cure psychological distress or emotional, protect from demons and negative energy.
Where the dead travel to according to Mayans
The Mayans believed in a kind of Underworld called Xibalbá where men traveled when they died.
A great majority of the most important cultures of the ancient world believed in a dark world, very similar to Christian hell, where humans traveled and met strange and frightening creatures that filled them with horror.
The Mayans, who settled in southeastern Mexico and a good part of Central America, were no exception: they called this hell the Xibalbá.
The Mayans believed that the entrance to this dark and infernal passage was made through the hundreds of cenotes that are scattered throughout the Mexican southeast and that lead to a labyrinthine network of colossal depths flooded in turquoise waters that today are natural heritage of Mexico.
These sites for the Mayans were evidently sacred, access to a place full of mysterious gods (known as the Lords of Xibalbá) and terrifying creatures.
At present, the cenotes continue to display a mystical aura that makes them obligatory places to visit Mexico's past and the wonders of nature that fascinated the ancient inhabitants of that area.
The Lords of Xibalbá were ordained in the Mayan underworld by hierarchies and councils that coexisted with a kind of civilization in the bowels of the earth.
Their appearance was almost always cadaverous, dark, and they represented the opposite pole to life: for this reason they functioned as the balance between the world of the living and that of the dead.
Hun-Camé (One-Death) and Vucum-Camé (Seven-Death) were the main gods of the Xibalbá, but the main figure was, without a doubt, Ah Puch, also called Kisin or Yum Kimil, the Lord of Death. The Maya worshiped them and made human sacrifices in their honor.
Before the creation of the world as we know it, according to the sacred book of the Mayans, the Popol Vuh, two brothers called Hunahpú and Ixbalanqué descended to the Underworld when they were challenged by the gods to play a ball game.
During the descent into that strange and dark world they had to overcome various tests such as walking on steep stairs, crossing rivers of blood and water, and passing through dark chambers with wild animals or thorns.
The Popol Vuh describes in this way the different levels existing in the Xibalbá:
Dark house, surrounded by darkness.
House of the cold, where a cold wind filled every corner of its interior.
House of jaguars, full of wild jaguars that went from one extreme to another.
House of bats, crowded with bats that filled the house with squeals.
House of knives, where there was nothing more than sharp and dangerous knives.
The existence of a sixth house called the House of Heat, where there were only embers, fire, flames and suffering.
The Mayans believed that every man and woman who died traveled to the Xibalba, so in their funeral rites they gave water and food to the dead so that his soul would not lack provisions on his impending journey to the terrible Underworld.
This "hell" of the Mayan culture immerses us in that civilization enclosed in the jungles of Central America whose development of writing, astronomy or strong religious beliefs made it one of the most intriguing societies of the ancient world.
And something tells us that, even today, numerous mysteries continue to breathe between the tropics and under the foundations of all those eternal vestiges.
A cosmic network aware of everything
The Akashic Records are a universal memory of existence, similar to a Cosmic Internet.
They represent a multidimensional space where all the experiences of the soul are archived including all the knowledge and experiences of past lives, present life and future potentialities.
The word Akasha goes back to its Sumerian origin, where it was used to refer to the ether, both in its elementary and metaphysical sense.
Perhaps the person we should go to when we talk about Akasha or the ether is a man whose importance has not been truly appreciated: Nikola Tesla.
In an interview called 'The greatest achievement of man', Nikola Tesla said:
"Every perceivable matter comes from a primary substance, or tenuity beyond conception, that fills the entire space, the Akasha or light ether, on which the Prana or creative force acts, summoning existence, in endless cycles of all things and phenomena. "
However, even before Nikola Tesla, ancient philosophers and scholars wondered if the so-called ether existed.
If we take a look at the "Travels of the Indians of Apollonius of Tiana", we will find more mention of the so-called ether. And if we take a look at ancient Hinduism, Akash is the fifth of the "five great elements."
Akasha is a term for space in traditional Indian cosmology.
In ancient Sanskrit, it is used to describe the "ether", which is an impalpable, immaterial, subtle and intangible fluid, which the ancient Hindus believed existed through and "within" the entire universe and would be the vehicle of sound. and life
We understand that the ether or Akasha is basically the foundation of everything that exists in our material world.
In numerous ancient teachings, Akasha is considered the invisible force behind the creation of all matter.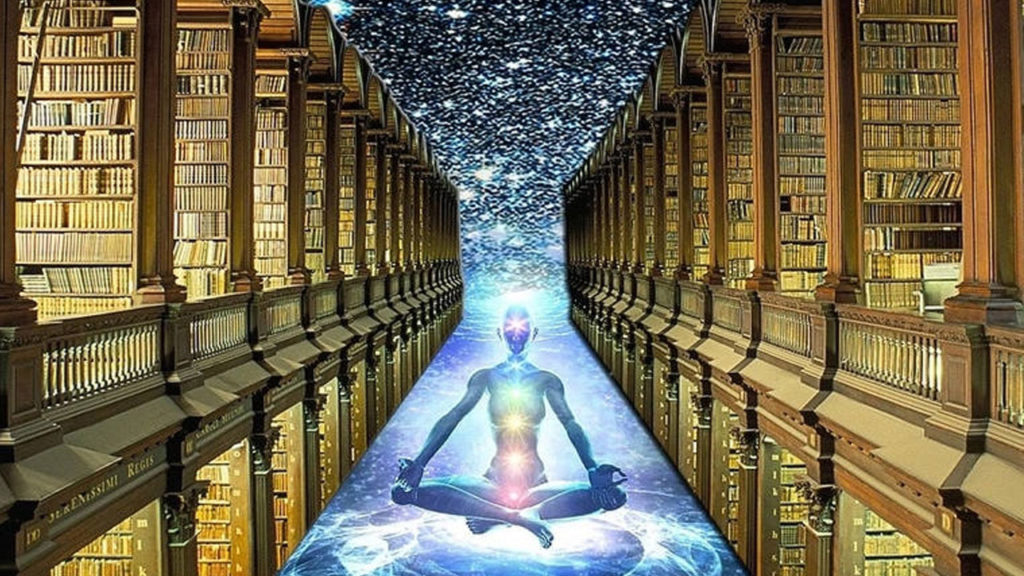 Furthermore, in Vedantic Hinduism, Akasha is translated as the basis and essence of all things in the material world; and is considered the first material element created in the astral world.
As EC points out, it is the source of energy for material manifestation. So what are the akashic records?
Alice A. Bailey wrote in her book Light of the Soul about the Yoga Sutras of Patanjali – Book 3 – Achieved Union and its results (1927):
The Akashic record is like an immense photographic film, which records all the desires and experiences of the earth of our planet.
Those who perceive it will see in it: the life experiences of each human being from the beginning of time, the reactions to the experience of the entire animal kingdom, the aggregation of the mental forms of a karmic nature (based on desire) of Every human unity through time.
Here lies the great deception of the records. Only a trained occultist can distinguish between real experience and those astral images created by imagination and living desire.
The meaning of the Akashic records can be summed up as the "data" that, in theory, exists in one place, in a non-physical way, outside of time and space.
In these, records, we can discover the absolute knowledge and experience of our soul; almost as if it were part of a supercomputer of cosmic information where our past lives reside, the present and future possibilities (which are part of the theory of reincarnation), as well as the meaning of our existence.
The Akashic records (of Akasha, in Sanskrit: heaven, space, ether), can also be summarized as a kind of memory (of everything that has happened since the beginning of time) that has been embedded and recorded in the ether.
There, everything that has happened since the beginning of time and all knowledge of the universe has been safely protected since time immemorial.
The interesting thing is that everything, absolutely everything, including you and me, arises from this matrix, from this space or subtle background.
First is the formless divine source, the origin of creation. From there arises the first crystallization of the spirit, the ether, the Akash or the primordial substance, which are the Registries.
We are made of stardust, of the same matter of creation, and the Archives make us remember.