5 Strange Things Banned by Governments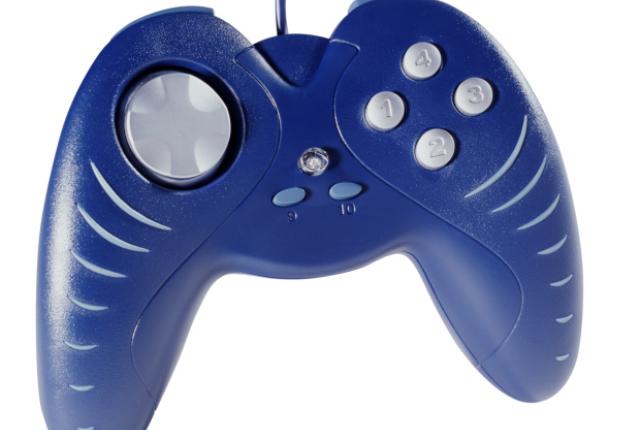 Any child can tell you that banning something is almost a surefire way of piquing an interest in it. Some governments, however, decided that banning these unusual things was an easy fix for their problems.
1. Greece: Video games
In 2002, Greece decided to ban any and all electronic computer games—everything from console games to online Solitaire and Minesweeper fell under this ban. The law was apparently intended to help crack down on Internet gambling; CNET reported that "the blanket ban was decided in February after the government admitted it was incapable of distinguishing innocuous video games from illegal gambling machines." Soon after, though, a local Greek judge declared the law unconstitutional, and though the law still exists, it seems the Greek government hasn't been doing much about it.
2. China: Time travel
Not the action of time travel itself, but rather the portrayal of it. In early 2011, the State Administration for Radio, Film and Television in China declared that time travel is all but prohibited from TV and movies. Apparently, time travel has been very popular in Chinese TV dramas, and the government discouraged them because they "casually make up myths, have monstrous and weird plots, use absurd tactics, and even promote feudalism, superstition, fatalism and reincarnation." Naturally, the time-travel film Looper was extremely successful in China.
3. Russia: Being Emo
The emo trend began in the 1980s, characterized by its emotional music similar to punk and rock and the fashion styles that are a mix of punk and goth. To most people, it's just a phase for teenagers to go through; in Russia, though, it's a dangerous social group that should be stamped out. In 2008, a piece of legislation ("Government Strategy in the Sphere of Spiritual and Ethical Education") began to restrict "dangerous teen trends" like the emo culture. The bill describes "emos" as teenagers with studded belts, painted fingernails, facial piercings, and black hair with face-concealing fringes. It also claims that the emo "negative ideology" encourages depression, social withdrawal and suicide—and it would be irresponsible to allow the trend to continue. The self-proclaimed emo culture took to the streets, marching in the UK and Siberia to defend their right to expressing their emotions. If Russia has its way, emo will be all but banned by 2020.
4. China: Reincarnation
If you don't have permission from China's government, you can't seek reincarnation. While probably not a problem for most people, the Buddhist monks in Tibet are facing a complicated issue. The law, which is very specific on the procedures of permitted reincarnation and is stated to be "an important move to institutionalize management of reincarnation," is an underhanded attempt to diminish the Dalai Lama's influence and restrict the Buddhist establishment still in existence in Tibet. The current Dalai Lama is 77 years old, and he refuses to be reborn in Tibet as long as it is under Chinese control. In the future, there could be two Dalai Lamas—the one chosen by the Chinese government under their law, and the one chosen by the Buddhist monks.
5. Cuba: Cell phones
During Fidel Castro's reign in Cuba, few citizens owned cell phones. Not because they were too expensive, but because they were banned—only executives working for foreign companies or high communist party officials were allowed to have them. Fidel Castro defended his ban by claiming the restrictions were "necessary sacrifices" in the "battle of ideas" against the U.S. When Raul Castro, younger brother of Fidel, took over control of Cuba in 2008, one of his early actions was to lift the ban on cell phones. While expensive, the freedom of owning a cell phone had many citizens to rushing to purchase their first.
Source: mentalfloss
Unknown Sky Phenomenon Witnessed AGAIN!
MrMBB333 shared another strange unexplained sky phenomenon that is similar to the one we shared a few days ago called 'Strange Large Orange Object Ascending Up from the Horizon Near Ecuador'. This one was spotted in Thailand.
MrMBB333 gives all the details in his video and also shows a comparison of the two events, take a look at the video below.
Amazing sky phenomenon spotted again..

MrMBB333
YouTube
Flying Saucer German Technology From Before WW2
A German newspaper recently published an interview with George Klein, famous German engineer and aircraft expert, describing the experimental construction of 'flying saucers' carried out by him from 1941 to 1945."
Exotic technology has been around for a long time, and so have the agencies within the Department of Defense that use it. Just imagine what type of technology the NSA — an intelligence agency whose existence was denied until the mid-1960s — was using in the 1950s. Then there's the National Reconnaissance Office, which was founded in 1960 but remained completely secret for 30 years. Secret technologies have been wrapped up in the Black Budget and Special Access Programs (SAPs) for years, and many of these SAPS remain unacknowledged by anybody within the government. They're exempt from standard reporting requirements to Congress.

"It is ironic that the U.S. would begin a devastating war, allegedly in search of weapons of mass destruction, when the most worrisome developments in this field are occurring in your own backyard. It is ironic that the U.S. should be fighting monstrously expensive wars in Iraq and Afghanistan, allegedly to bring democracy to those countries, when it itself can no longer claim to be called a democracy, when trillions, and I mean thousands of billions of dollars have been spent on projects about which both the Congress and the Commander in Chief have been kept deliberately in the dark."
– Former Canadian Defense Minister Paul Hellyer

During World War Two, multiple strange sightings occurred, of disc-shaped objects travelling at incomprehensible speeds. When the Associated Press and New York Times covered the topic in 1945, they speculated the objects might be a new form of German weaponry.
There is no shortage of strange documents in the CIA's Freedom of Information Act (FOIA) electronic reading room. Many reveal the agency's efforts to keep tabs on the technological developments of other countries, especially during and after World War II.
One document brings up a famous German engineer named Georg Klein, who, as the document states, expressed that "though many people believe the 'flying saucers' to be a postwar development, they were actually in the planning stage in German aircraft factories as early as 1941."
The document then goes on to mention an experiment described by Klein:
"The "flying saucer" reached an altitude of 12,400 meters within 3 minutes and a speed of 2,200 kilometers per hour. Klein emphasized that in accordance with German plans, the speed of these "saucers" would reach 4,000 kilometers per hour. One difficulty, according to Klein, was the problem of obtaining the materials to be used for the construction of the "saucers," but even this had been solved by German engineers toward the end of 1945, and construction on the objects was scheduled to begin, Klein added.
There's a Strange Reason Why Clocks Across Europe Are Running 6 Minutes Slow
Time is a strange thing. As Einstein said, it is a relative concept. He wasn't predicting a bizarre paradox to beset Future Europe in the year 2018, but he may as well have been.
For months, people in several European countries have encountered a strange wrinkle in time: clocks are telling them different things. While many timepieces are as infallible as ever, other clocks have been falling behind, second by second, ever since mid-January.
As of last week, this weird phenomenon accounted for a delay of close to 6 minutes. Not exactly a postponement to threaten the very fabric of the Universe… but a heck of a way to miss your morning bus.
As strange as this timely dilemma is, it's not a distortion of the space-time continuum that's to blame. It's us – or more specifically, it's politics. In this case, European politics.
But before we get into that, it's important to understand there are a number of ways clock keep time. In the olden days – and not-so-olden days – it was mechanical.
Digital clocks are different, and keep time in a few different ways.
Modern internet-connected devices like your smartphone or computer sync up with other clocks over the web, whereas standalone devices like digital watches or many battery-powered alarm clocks use a crystal oscillator.
But there's a whole range of other devices that get their sense of time from mains power, including ovens, alarms, heaters, and microwaves.
These sorts of clocks keep time by counting the number of oscillations in the alternating current they receive, which also powers them; in other words, the number of times the flow of electricity changes directions every second.
In the US, this is 60 times, or 60 Hz. In Europe, it's 50 Hz – or at least, it's supposed to be. And this is where politics comes into it.
The European Network of Transmission System Operators for Electricity (ENTSO-E), which runs the grid powering 25 separate European countries, disclosed recently that "frequency deviations" in power supply have been experienced across the network since mid-January.
This deviation isn't much, but it is noticeable (clearly).
Instead of delivering 50 Hz – which is what mains-powered European clocks expect to get if they're to keep accurate time – the European grid has averaged 49.996 Hz, which is enough of a disruption, over a couple of months, to make all these clocks lose almost 6 minutes.
Have you noticed your clock running late? ! The Continental European Power System is experiencing a continuous system #frequency deviation from the mean value of 50 Hz since mid-January 2018. Why is this happening? Read ENTSO-E press release: https://t.co/6oroH2haNW pic.twitter.com/LnQygS6kvg

— ENTSO-E (@ENTSO_E) March 7, 2018
In this case, the shortfall was due to a disagreement between Serbia and Kosovo, over who was ultimately responsible for the upkeep of a Kosovan power plant (on paper, it appears to have been Serbia, but it's a complicated situation).
The good news is, according to ENTSO-E, the deviations affecting the average frequency in the synchronous area of Continental Europe have now ceased, although the network is still figuring out how to restore the missing energy (some 113 GWh in total) lost since January.
It's not clear how that will be done exactly, but the long and short of it is, as soon as Europeans reset their affected clocks, the oscillations should be purring along nice and regular now.