5 Most Common Signs that you're living in a Haunted House
Do you have a strange and eerily feeling that you could be living in a haunted house? Do you hear footsteps, whispers, screams, and moans when no one is around? Do you feel that someone is watching you from behind? In this article, we will provide you the 5 most common signs that can help you determine if your house is haunted.
According to the Association for the Scientific Study of Anomalous Phenomena (ASSAP), there are signs that you need to consider if you feel you're living in a haunted house. We will discuss these signs below and you can use them as a guide to find out if ghosts, demons, and other unknown entities live in your house.
5 Signs that your Home could be Haunted
Electronics and Lights Turn On and Off
Ghosts and spirits tend to like lights and electronics. One of the most common signs that you're living in a Haunted House is the unexplainable on and off electronics and lights.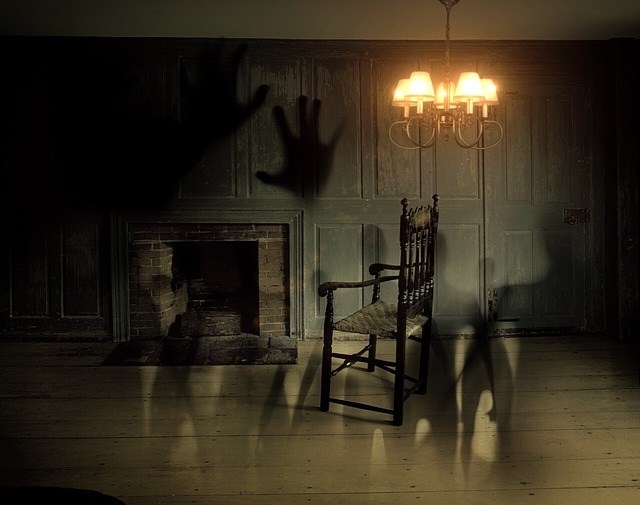 If you're happily watching a TV program and suddenly your TV flickers on without you touching the remote control, this could be a sign that there's a ghost in the living room. However, before you conclude that the there's a ghost in your house, make sure to check if your TV is in excellent condition. To confirm if some unknown entity is turning on and off the lights or electronics in your home, you must experience it fairly often. You should also check if your appliances and light cables are not malfunctioning. If everything is in the perfect state and you still experience the lights and electronics turning on and off by themselves, then that's a definite sign of a haunting.
Persistent Baffling Noises and Movement
Based on personal accounts of people who once lived in alleged haunted houses, moving objects, doors banging, footsteps echoing, whispering and screaming are widespread haunting occurrences.  If you suspect your house is haunted, you should hear subtle or even loud unexplainable noises. You should also see objects moving on their own. If you see and hear these things in your place, then there's no doubt that you're living in a haunted house.
Sometimes you might not see moving furniture or objects in your house. You might only hear the hinges of your door swinging and upon checking, your door is securely closed. You can also discover a door that was supposed to be closed, but upon inspection, it's wide open.
For the spooky noises, you can hear screams or someone whispering behind you. These can happen any time of the day, regardless of what you do in your house.
Ghostly Apparitions
An actual encounter with ghosts, spirits or unknown creatures and entities are strong pieces of evidence that your house is haunted. Ghostly apparitions are common to alleged haunted houses as stated by paranormal investigators or people with sixth sense or third eye. However, seeing actual ghosts for ordinary humans like us is a rare phenomenon, so if you see a floating silhouette or a misty entity in your house, that's a solid proof of a haunting.
Ghosts can take many forms. They can look like normal human beings or just an unrecognizable cloudy and misty shape. They can also appear and disappear in a matter of a few seconds. Also, they can lurk around your house whenever they wish to. You can see them in a mirror or pass through a solid wall. Some of them might be harmless, but other ghosts are in evil or demonic state. Therefore, once you see an actual ghost, it's best to ask from a religious group, or paranormal authorities.
Feelings of being touched and watched
Feelings of being watched and touched are also common signs that indicate your house is haunted. If you feel like someone is looking at you in a particular area in your home at a specific time, this could only mean a haunting phenomenon.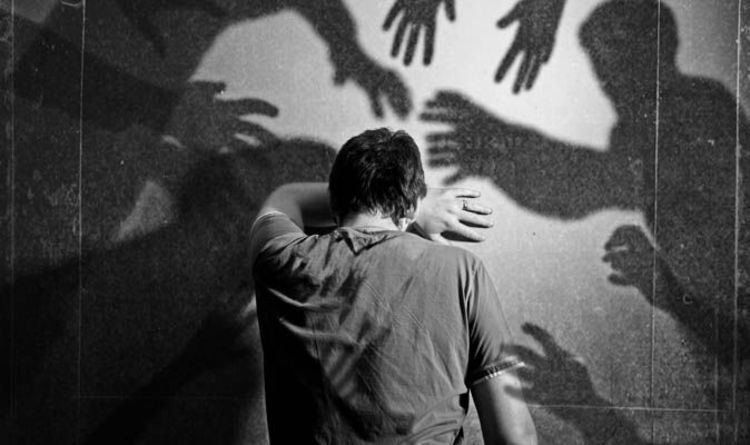 On the other hand, feelings of being touched are one of the strongest indicators that there's a spirit or unknown entity in your home. You can feel a light brush on your skin or a tap on your shoulder. You can also experience serious physical assaults, like scratches, slaps or hard push.  This kind of touch is quite disturbing, and you should consider leaving your house right away to prevent any serious injuries.
Temperature Fluctuations from Too Hot or Too Cold
Changes in temperature from to hot or too cold is one of the most common signs that you're living in a Haunted house. If an area in your house becomes too hot or too cold for no reason, and you feel some heavy or chilling atmosphere, then you're most likely living with a supernatural being. However, a hot temperature is not as ordinary as the cold temperature occurrence in haunted houses.
In the paranormal world, the changes in cold temperature is called cold spots. Cold spots are areas in your house that you'll feel an extremely chilly feeling and you'll likely have goosebumps.
Other signs that indicates you're living in a haunted house includes peculiar pet behavior, disappearing object phenomenon, and inexplicable shadows. One of the worst sign that we hope you wouldn't encounter is the body possession. This means, a spirit has taken over your body.
If any of the above signs are present in your home, make sure you consult paranormal experts and your religious sect. They can help you in getting rid of the ghosts or spirits. They can also help cleanse your home from evil entities. In addition, we advise you that before you buy a house, do some research on the house history and previous owners. These are sometimes the key to unexplainable haunting activities in your home.
Interesting links:
https://www.rd.com/culture/haunted-house-signs/
http://www.elledecor.com/life-culture/fun-at-home/a8856/is-my-house-haunted/
https://www.themonastery.org/blog/2017/10/10-signs-your-house-might-be-haunted/
https://science.howstuffworks.com/science-vs-myth/afterlife/5-real-haunted-houses.htm
https://www.thesun.co.uk/fabulous/5330927/spooky-signs-house-is-haunted/
The ghost of a deceased guy walked on the water: an eyewitness filmed him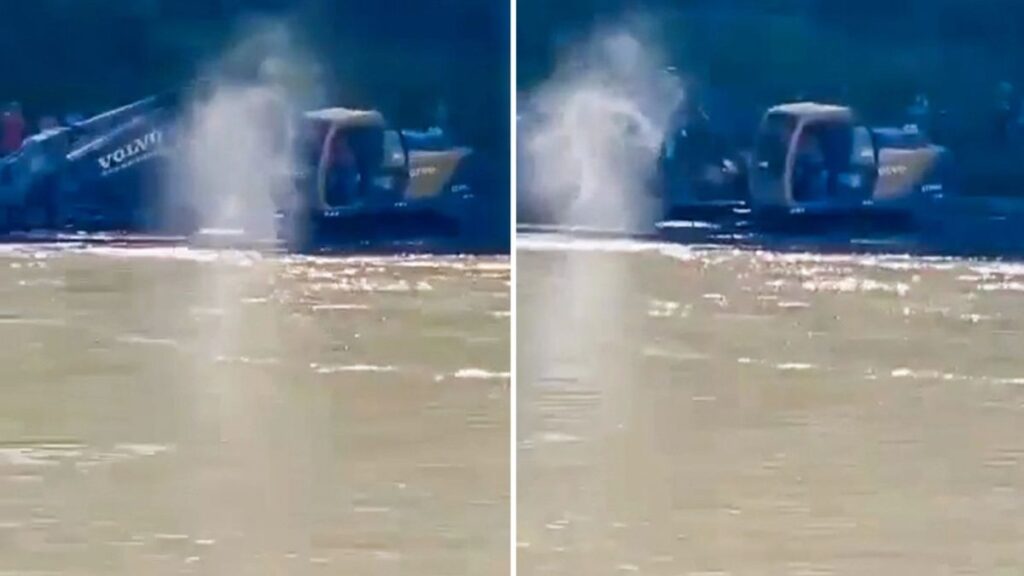 The incident took place in the province of Davao del Norte (Philippines), where a resident, seeing a drowning dog, rushed to save him. The dog was pulled out to a safe place, but the man himself was pulled into the depths. Everything that happened was recorded on camera by a woman named Chanel.
When Dondon (that was the guy's name) went to the bottom, one eyewitness immediately called for rescuers. While the brigade was doing their job, it became clear that the man was already dead. They searched for his body for several hours. What is surprising in the story is that suddenly a silhouette of a man came to the camera, he appeared right above the water. Chanel, who records the video, believed it was the spirit of Dondon.
During the video recording, the eyewitness did not expect to see anything like this, because she does not really believe in ghosts. The entity had obvious human features, so it definitely had a spirit. For several hours they searched for the body of the drowned man and pulled it out with an excavator.
It's pretty creepy to look at the tape. According to an eyewitness, goosebumps ran over her, especially after seeing the spirit. It should be noted that not all users believe in the authenticity of the video. Some people think that the footage may well have special effects. Chanel refutes any such claims: the video is original. She understands the doubts of people, because the shots are really 'out of this world'.
Special skills and abilities are required to distinguish the edited video from the original. Of course, hardly anyone will devote time to study the presented video. We can only hope that the woman did not actually use editing software.
The footage confirms the existence of the human soul and gives hope that life after death does not end.
Reality show to be filmed in medieval "haunted castle" in Wales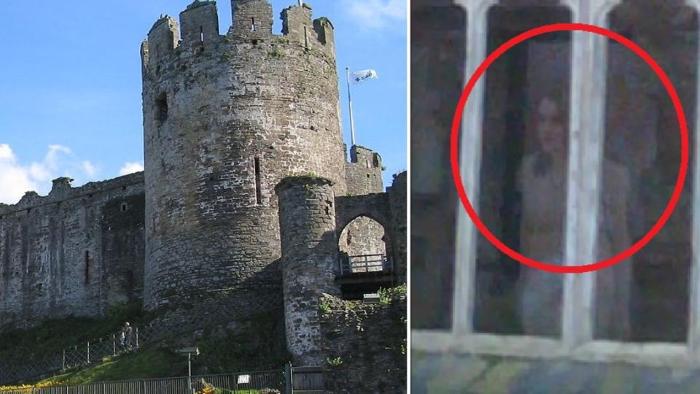 British celebrities will take part in a reality show at the medieval castle of Grich in the city-county of Conwy (Wales), which, according to legend, is full of ghosts. It is reported by The Sun.
According to data from open sources, the castle was built in 1283-1289 by order of Edward I of England. For four years one and a half thousand people erected the fortress and walls. The castle is surrounded by a stone wall with round towers and loopholes.
According to local residents, the ghost of the previous owner, Countess Dandonald, who died in 1924, wanders around the castle. According to legend, the woman's spirit is angry because her husband took the valuables out of here. 
About ten years ago, a mysterious silhouette appeared in the photo, which was noticed on the first floor of the castle in the former banquet hall. In addition, it is rumored that objects are moving mysteriously in the castle. Also, fans of everything mystical believe that there you can meet the ghosts of gamekeepers and a maid who died after falling from a horse.
The creators of the reality survival show I'm a Celebrity … Get Me Out of Here! Became interested in the legends of the ancient castle, in which celebrities perform creepy tasks. 
The producers are delighted with Greich Castle. It is planned to spend almost 1 million pounds and six weeks to prepare the location for filming.
Loftus Hall is the most famous haunted house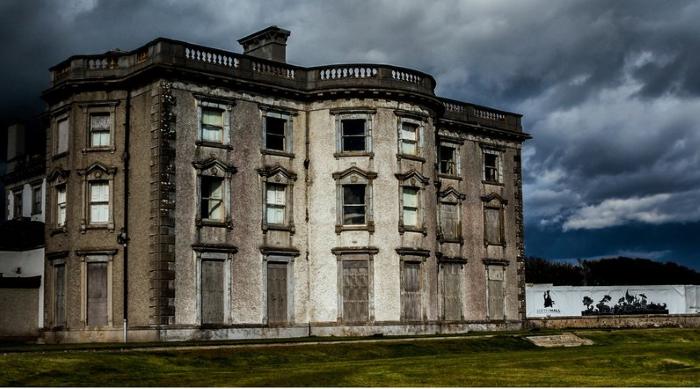 Almost any house built 150 years ago is tempting to think of ghosts. Of course, if it was not restored beyond recognition. But a special pleasure is to visit, or at least look at photographs of a house in which ghosts are definitely found. Well, exactly: in the opinion of its owners and those who live nearby.
Loftus Hall is one of those. Even if, in the opinion of the locals, ghosts were not found in it, they would be worth inventing again – this is how the atmosphere of this gloomy house located on the windswept and washed by waves of the Hook Peninsula in the Irish County of Wexford has to do this.
But, before we tell you what is so paranormal in this Loftus Hall, we suggest that you familiarize yourself with real historical events related to the house. Moreover, they are worthy of attention without any devilry.
We can say that the history of the house began in 1135, when the Norman knight, Raymond Le Gros, landed on the peninsula. To assimilate faster, the knight renamed himself the more familiar to the Irish ear by the name Redmond.
The castle, built by the knight, stood for two centuries, until in 1350 the descendants of Redmond built a new house in its place. It is interesting that they were building right during the Black Death – a plague pandemic that arrived in Ireland by ship from Bristol a year earlier. The new house, Redmond Hall, was named.
Three centuries later, in 1650, the house became the site of one of the fiercest sieges of the Irish Uprising. The owner of the house, 68-year-old Alexander Redmond, with his two sons, a couple of local activists and a tailor who happened to be in the house at an unfortunate time, barricaded himself and bravely repulsed the attack of almost 90 British for several days.
In all fairness, most of these Englishmen have crawled into neighboring villages, indulging in robbery and violence, instead of laying siege to an impregnable home.
The attack was repulsed with the help of the Irish forces arrived in time, which attacked the British under the cover of a thick fog, which in time fell on the Hoek Peninsula.
According to local chronicles, Alexander repelled several more attacks. When the British nevertheless conquered Ireland in general, and Redmond Hall in particular, Cromwell even let Alexander die in peace in his own house – for his courage.
Well, after the death of Redmond, his relatives were evicted from the house and soon the house was sold to a family of Englishmen named Loftus, who live nearby.
Subsequently, the Redmond repeatedly tried to sue Loftus Hall back, but to no avail. But as compensation, they were given land in the neighborhood.
The Loftuses moved rapidly up the court stairs. If in the 18th century the head of the family was called Baron Loftus of Loftus Hall, then already in 1800 the title of Marquis of Eli was created especially for the Loftus.
Actually, the 4th Marquess of Ely gave the modern look to Loftus Hall. A major renovation was undertaken by the Marquis in the second half of the 19th century: he very much hoped that Queen Victoria would come to visit. After all, the Marquis's mother was her maid of honor!
The Queen never came. But the 4th Marquis of Ely became the owner of a luxurious house with such unprecedented conveniences as flush toilets at that time. And, alas, the owner of huge debts. Soon the house had to be sold and its wanderings began among different owners.
In 1917, the house was sold to the monastery order of the Sisters of Providence. In 1983, the house was converted into a hotel. Well, in the early 2000s, it was acquired by the Quickly family. In 2020, it became known that the house was again put up for sale. Moreover, Quickly emphasize that they will not choose a new owner, but "the house will choose him." And that's why…
The story of how the devil sailed to Loftus Hall and what happened after his visit dates back to the 19th century. It sounds like this.
On a cold rainy night, a dark-robed rider rode up to Loftus Hall on a dark horse. He said that his ship was caught in a storm and had to dock in a nearby bay. The Loftuses were away, the family of their distant relatives, the Tottenham, lived in the house. They sheltered the rider and offered him shelter and bread.
Tottenham's daughter, young Anna, immediately fell in love with a mysterious stranger. A couple of days later, in the evening, everyone sat down to play cards. During the game, Anna dropped the map and, bending down to pick it up, saw that the stranger had cloven hooves instead of legs.
The stranger realized that he had been discovered. He immediately soared up, surrounded by devilish flames – and, as expected, made a huge hole in the roof.
It would seem that the devil is expelled, you can live on. But Anna, after the disappearance of the stranger, became not herself. She went crazy by leaps and bounds. The family, frightened by this development of affairs, locked the girl in her favorite sewing room.
There Anna sat, almost motionless, clasping her knees with her hands and soon died.
According to another version of the legend, before her death, she managed to give birth to a child – that is, the devil did not lose time during two days in the house.
Anna was not buried in an ordinary coffin: they could not straighten her and buried her in a sitting position, in which she spent the last months of her life.
Since then, according to numerous testimonies of guests and owners of the house, ghosts of a girl have been walking around the house. And the house itself has become a place of attraction for lovers of everything paranormal and creepy – excursions, especially popular on Halloween, are regularly conducted in Loftus Hall.
If you consider yourself a mystic, but do not have the opportunity to visit Loftus Hall yet, we recommend watching the gothic horror film The Lodgers 2017. It is filmed entirely in the luxe and eerie interiors of Loftus Hall, and has received excellent critical reviews. Here's the trailer: