5 Fake Science Sources and How They Could Lead to Your Harm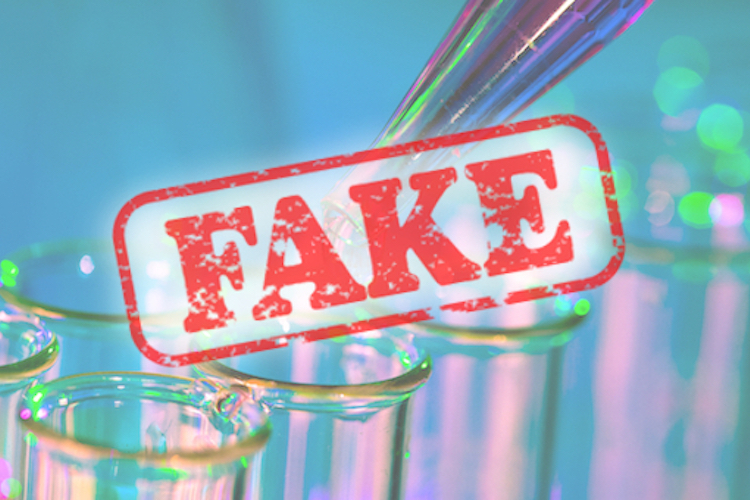 Paul A. Philips, Guest
Waking Times
Through a lack of education many continue to be deceived into believing the corporate/banker sponsored fake science. The spin is made by paid off crooked scientific establishments, phony front men and tightly controlled mainstream media outlets for the ulterior motives, control and profit.
Those people not understanding this may consequentially suffer. A lack of education or understanding the fake science could lead to much harm through making a number of bad choices. Further, it will take double the efforts to re-educate: Deconstruct the misinformation, lies and propaganda related to the fake science in order to benefit from learning the real scientific knowledge.
To protect your physical, mental, health and well-being, here are 5 fake science sources and how they could lead to your harm if not carefully discerned:
1. Crooked research establishments
To understand how crooked scientific establishments work you have to realize that they are uncompromisingly tied into not just corporate moneyed interests, but also scientific and political agendas. Thus, essentially, through filtering, the science follows a narrow academic approach. -To get some idea of the background behind this narrow approach consider, for example, how Big Pharma stops its competitors and monopolizes the health industry.
In order to get results for its sponsors research establishments may prevaricate, mislead, misrepresent, exaggerate, cherry-pick data, falsify, suppress or ignore contradictory information…
-These are just some of the tricks used in their crooked bad science.
In retrospect, the key to realize is that this allows a number of products to go onto the markets that have not had proper scientific evaluation (helped along by crooked approval bodies such as the FDA).
If you come into contact with these products they could lead to your harm. Research the researchers and the products. Learn to discern the bad science and how the resulting products could harm you.
2. Biotech companies
Biotech companies and their GMO's (genetically modified organisms) is a classic example of how twisted research has gone on to give rise to harmful products.
For years, many researchers have been working on GMO's with the erroneously oversimplified understanding that the modification of one gene would in effect produce one protein. As time has gone by, it has come to light that instead of just producing one beneficial protein, other unwanted or potentially harmful proteins have also been unexpectedly produced. –Such is what happens when 'tinkering' with life:
Not really knowing what's going on those in biotech labs have managed to fool the public through fake science into believing that GMO's are healthy food sources, environmentally friendly and can feed the world with efficient production…
GMO's with their toxic genes and the nasty chemicals used such as the known carcinogen glyphosate, the active ingredient in the weed killer Monsanto's Roundup, have contributed to numerous allergies and illnesses.
Stop believing the GMO charlatans, tricksters, disinformation merchants and propagandists… Say NO to GMO. Eat organic food. Grow your own food…
3. Fake science journals
Don't fall for the 'scientific' journals scripted by corporate paid off fake scientists and huckster shill journalists.  It's startling to know that many 'peer-reviewed' journals such as JAMA (Journal of the American Medical Association) revered by many doctors are filled with fake science. So beware of those doctors acting on false health information when treating you. Many of these journals are losing their credibility, as significant amounts of their research information have been exposed as fake.
Don't fall for the mainstream media fear mongering trying to manipulate your 'thought infrastructure.'  For instance, don't fall for the recurring movie script making up the anatomy of a false flag disease, covertly manufactured for the usual ulterior motives of power, profit and political gains…
Educate yourself. Make educated choices over the related health matters.
4. Fake science front men
What could be more effective in deceiving the masses than to have a number of pseudo-scientists, propagandist front men to keep the fake science effrontery going? These well-presented eloquent mainstream media front men masquerade as caring individuals. But underneath their glib effrontery, in their scientific illiteracy, they represent a number of hidden, destructive, harmful political agendas.
Besides, for examples, promoting the lies that GMO's and vaccines as safe and effective, or falsely demonizing cholesterol allowing Big Pharma to push their unnecessary and potentially harmful money-spinning statins.., they also support the man-made CO2 climate change myth.
They claim that they're 'saving the world' by having a hand in reducing environmental CO2. –This is a dangerous life-threatening practice.  If allowed to go on unheeded, it could devastate plant life which requires adequate CO2 supplies in the atmosphere for photosynthesis and in turn could seriously affect our food chains threatening species extinction in a scarcity of this vital gas.
Currently there is, in fact, a CO2 shortage. Data has shown that CO2 levels have been some 15 times higher in previous years…
5. Misleading marketing
Don't fall for deceptive misleading marketing, making claims based on fake science with its empty rhetoric. Learn to safeguard yourself from buying slickly advertised products that have hidden potentially harmful effects.
Don't fall, for examples, for unlabelled GMO's, in-your-face advertising of junk foods, the 'fat-free' slogans (didn't it tell us in our school biology texts books that fat is an essentially dietary requirement?)… Then there are the pill pushers, advertising pharmaceuticals that not only have ill side-effects but also canvas the fact that they can cause the very illness they're supposed to treat…
One of the biggest nightmares for an R & D scientist is the discovery that a product released into the market has unforeseen harmful long-term effects on its consumers. Instead of being pulled off the market, many corporations use their sales, advertising and marketing to cover up the harm.
Wireless and 'smart meters' couldn't be a better examlple of this. Take a look at the trailer of a recent documentary 'Generation Zapped' warning the public:
GENERATION ZAPPED OFFICIAL TRAILER from Sabine El Gemayel on Vimeo.
It may come as a shock to some that a number of potentially harmful technology products have been allowed be produced for the ulterior motive of causing harm. For more on this go,HERE.
That concludes just 5 fake science sources to beware of.
In reflection
Much of our science and the scientific approach is grossly rigged, involving a number of individuals lacking in integrity, as they collude with each other for control.
The solution is to be your own decider: For your own physical, mental, health and well-being stop making decisions based solely on the opinions of 'expert' authority figures, deceptive marketers and the general consensus of the masses that unquestioningly follow on. –Make decisions based on your own diligent research.
About the Author
Paul A. Philips is the author of NewParadigm.ws.
This article (5 Fake Science Sources and How They Could Lead to Your Harm) was originally created and published by NewParadigm.ws and is re-posted here with permission. 
New Perspectives on Improving Health Care in the U.S.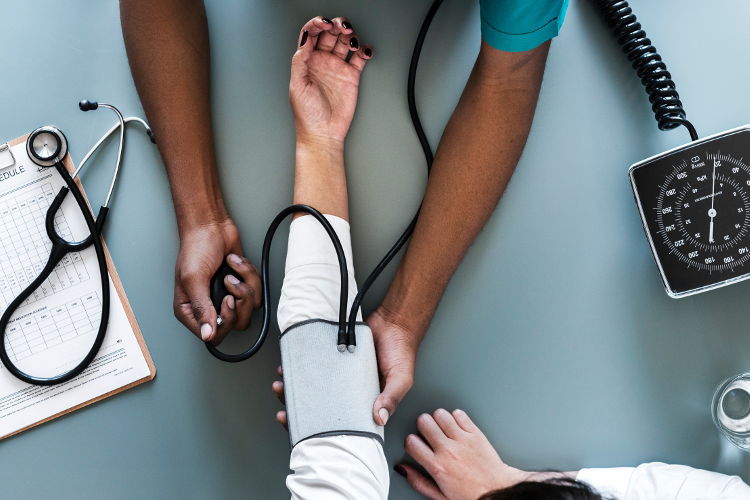 Alex Pietrowski, Staff Writer
Waking Times
The idea that the poor state of health among Americans can only be addressed with effective health care services is impractical and unrealistic. It is a known fact that a healthy diet is one of the best ways to reduce the amount of illness in our society. Thus, it would be more sensible to put more attention on improving the condition of food quality and education regarding accurate dietary standards.
The Hefty Price of Health Care
On average, Americans spends $5,500 out-of-pocket on health care each year. The biggest share of this cost is made up of insurance premiums. A comparison of health insurance plans in India, the U.S. and European countries illustrates that cost of insurance in the U.S. is outrageous. In India, health care insurance spending totals only about $3.7 billion for 1.3 billion people. In Europe, the health insurance bill for 33 countries combined and 509 million people totals $708 billion. Compare this to $1.1 trillion in the U.S. for only 326 million people.
Families that are unsubsidized by Obamacare or employer benefits carry an even bigger burden. They spend anywhere from 10 to 17 percent of their household income on insurance premiums. (This is calculated using country averages.) In addition, out of pocket health expenses for these households could amount to the average deductible of $7,900 per year. Thus, for an average household making $60,000 per year, this could mean 23 percent of their income is spend on health care!
The costs don't stop there. Productivity losses linked to absenteeism due to poor health cost employers about $150 billion each year. In addition, corporations pay billions per year to subsidize health insurance for their employees.
Poor Food Quality Equal Poor Health
As the U.S. government continues to struggle in establishing a health care system that is economical for both citizens and institutions, it seems reasonable to also consider a different perspective. This perspective looks at improving health with better food quality and improved dietary standards.
The food industry in the U.S. might as well be called the chemical food industry. Most live foods are over-treated with pesticides and herbicides. Many are also genetically altered or enhanced.
Moreover, packaged foods are made with various agri-business by-products, such as high-fructose corn syrup, and food processing by-products, such as pulp refuse and pomace. Finally, producers prepare processed and semi-processed foods with countless chemically-created ingredients. The most common are preservatives, sweeteners, colorants and flavor-enhancers.
Consequently, unless you're eating 100% organic, non-GMO foods, you're likely getting much less nutrition from your foods than your ancestors. Furthermore, you're likely putting more stress on the body as it has to digest, filter and eliminate all of the additional chemicals you're putting in the body. The two combined make it more difficult for the body to fight off disease.
Lack of Effective Nutritional Education
Finally, there's the state of dietary education, which does not sufficiently stress the significance of eating a healthy diet. School children do learn about the importance of fresh fruits and vegetables, but school systems do not teach by example.
Most public schools offer school lunches mostly made of processed and prepackage foods. As well, primary schools offer ice cream, candy, sodas and chips for children to buy. Visit any U.S. public school lunchroom and look on the children's plates. You will find very few fruits, and even fewer vegetables.
Children learn though experience. Thus, one of the most effective ways to truly revamp dietary habits is to engaged students in growing their own organic foods. Then, schools could serve fresh produce as part of school meals.
Little Effort to Change Established Dietary Habits
Looking at nutritional education beyond primary schools, it is a small component of the higher medical school system. Most doctors give very little nutritional guidance beyond over-generalized advice, like "Eat more vegetables," and "Drink your milk." Instead, many family practitioners have become a distribution arm of the pharmaceutical industry. As a result, the people we turn to for health advice do very little to help us establish better dietary habits.
No wonder that the typical Western diet still consists of 50 to 80 percent carbohydrates!
Of course, the U.S. government has made some feeble attempts to change this. Thus, in 2005 and 2011, the USDA revamped the notoriously outdated Food Pyramid. The newest USDA graphic (below) shows that about half of your plate should consist of fruits and vegetables.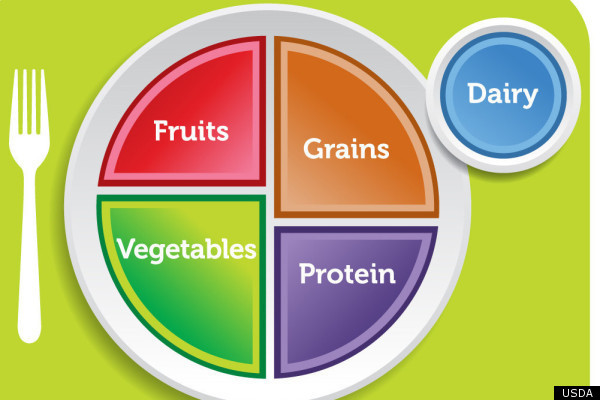 This is definitely a step in the right direction. Unfortunately, old habits are hard to break and a new graphic sure isn't going to change much. Moreover, what percentage of U.S. adults do you think have actually seen USDA's new food guidelines? The number is likely very low.
Final Thoughts
Without additional robustness in nutritional education at all levels, as well as an overhaul of the food industry's quality standards, we are not likely to see any significant changes in how and what people eat. As a result, a growing share of Americas will suffer from illness and face the burden of high-costs of health care in the U.S.
The poor health of the American public and the rising cost of health care are significant issues that need attention. Yet, it's important to consider that the answers don't necessarily reside solely in the hands of the health care industry.
"The Doctor of the future will give no medicine, but will interest his patient in the care of the human frame, in diet, and in the cause and prevention of disease." – Thomas A Edison, 1847-1931
About the Author
Alex Pietrowski is an artist and writer concerned with preserving good health and the basic freedom to enjoy a healthy lifestyle. He is a staff writer for WakingTimes.com. Alex is an avid student of Yoga and life.
Sources:    
https://www.forbes.com/sites/danmunro/2015/01/04/u-s-healthcare-spending-on-track-to-hit-10000-per-person-this-year/#49ece1c86dea
https://drive.google.com/file/d/1vi3S2pjThLFVwB7OtYwFmOiLVPTFl_wk/view
https://www.cms.gov/Research-Statistics-Data-and-Systems/Statistics-Trends-and-Reports/NationalHealthExpendData/downloads/highlights.pdf
https://www.cnbc.com/2017/06/23/heres-how-much-the-average-american-spends-on-health-care.html
https://www.benefitspro.com/2016/10/27/study-americans-spending-10-percent-of-income-on-h/?slreturn=20180610201522
https://www.ey.com/Publication/vwLUAssets/EY-global-analysis-of-health-insurance-in-india/$File/ey-global-analysis-of-health-insurance-in-india.pdf
http://ec.europa.eu/eurostat/statistics-explained/index.php?title=File:Healthcare_expenditure_by_financing_scheme,_2015_(%25_of_current_healthcare_expenditure)_FP18a.png
https://www.cdcfoundation.org/businesspulse/healthy-workforce-infographic
https://www.ncbi.nlm.nih.gov/pubmed/25748244
https://www.huffingtonpost.com/2011/06/02/food-pyramid-usda_n_870375.html
This article (New Perspectives on Improving Health Care in the U.S.) originally created and published by Waking Times and is published here under a Creative Commons license with attribution to Alex Pietrowski and WakingTimes.com. 
US Military Child Sex Trafficking Whistleblower Exposes The United Nations & The U.S. State Department
The topic of pedophilia is a disturbing one for sure, what's even more disturbing is that this kind of thing continues to happen all over the world, particularly among the global elite. There are literally too many examples to go through, whether it be the pedophilia that's been exposed inside the Vatican or the fairly recent NBC news report accusing Hillary Clinton covering up a giant pedophile ring within the state department, this thing is hitting the mainstream.
What really blew the lid off the topic was the whole Pizzagate scandal, although labeled as "fake news" by those who control the mainstream media, as organizations like Wikileaks felt it very important to release that information, and question it.  Then you have people with strange connections to the Clintons and other 'global elitists,' like Jimmy Savile, who was well connected with the Royal Family, as well as Jeffrey Epstein, who seemed to be well connected with Prince Andrew.
There are countless lawsuits, accusations, and more constantly going on that the public is completely unaware of. The Vatican alone has dished out approximately 4 billion dollars to settle child sex abuse claims, and right now, the prominent Vatican official Cardinal George Pell, who has been found on multiple occasions to be connected to large pedophilia rings, has been charged by detectives in Australia and is currently fighting multiple allegations of sexual abuse.
Above are not even a fraction of the examples that are out there, this is a very big issue with a lot of evidence behind it, but we don't really know about it because not many people hear about it, and most of it is so downright unbelievable that it's hard to blame them, but also discouraging when it's not really acknowledged.
Apart from what's mentioned above, we have people from within these "cliques", and others from police forces, as well as intelligence agencies,  investigating this type of thing. Ted Gunderson, a former Director of the FBI (LA Branch) was one who spent a lot of time in this area, if you haven't already heard of him I suggest you check him out. He did a lot of investigating into elite level child sex pedophile rings as well as children who've been used in strange rituals.
You can watch a lecture from Gunderson here.
There's a quote that fits in perfectly with this from a Vatican source,  Malachi Martin, who was an Irish Catholic priest and writer on the Catholic Church. He was originally ordained as a Jesuit priest and became Professor of Paleography at the Vatican's Pontifical Biblical Institute.
"Most frighteningly for [Pope] John Paul [II], he had come up against the irremovable presence of a malign strength in his own Vatican and in certain bishops' chanceries. It was what knowledgeable Churchmen called the 'superforce.' Rumors, always difficult to verify, tied its installation to the beginning of Pope Paul VI's reign in 1963. Indeed Paul had alluded somberly to 'the smoke of Satan which has entered the Sanctuary'. . . an oblique reference to an enthronement ceremony by Satanists in the Vatican. Besides, the incidence of Satanic pedophilia – rites and practices – was already documented among certain bishops and priests as widely dispersed as Turin, in Italy, and South Carolina, in the United States. The cultic acts of Satanic pedophilia are considered by professionals to be the culmination of the Fallen Archangel's rites." (Written in Manlpy P. Hall's book about  geopolitics and the Vatican, The Keys of This Blood, page 632)
So, for these reasons and many more, I wanted to turn your attention to a lecture given by a former Nebraska policewoman, Kathryn Bolkovac, who has also served as a U/N/ peacekeeper. In the lecture, she discusses her experience with human trafficking. What makes her so interesting is that she was with the International Police Task Force which was arranged by DynCorp Aerospace. She was actually assigned to the office that investigates sex trafficking, which is how she learned what she did.
What she discovered was horrific. For example, when she arrived in Bosnia, she was shocked to discover military officers involved in human trafficking and forced prostitution, with ties to the United Nations as well as the U.S. State Department. Let me remind of the first paragraph of this article, with regards to the State Department. Even Steve Pieczenik, a former United States Department of State official who referenced Jeffrey Epstein (mentioned above) fairly recently stated,
"We know that both of them have been a major part and participant of what's called The Lolita Express, which is a plane owned by Mr. Jeff Epstein, a wealthy multi-millionaire who flies down to the Bahamas and allows Bill Clinton and Hillary to engage in sex with minors, that is called Pedophilia."
But again, this goes far beyond just mere quotes.
Bolkovac's disclosures have been a precursor to some recent ones, like, for example, US-based NGO Code Blue received 14 internal UN reports detailing how numerous UN peacekeepers were accused of sexual misconduct. They involved some very serious allegations, which were mishandled and "botched"  by the UN. An Associated Press investigation into the United Nations (UN) has revealed that over the past 12 years, there have been approximately 2,000 allegations of sexual abuse and exploitation by UN peacekeepers and other employees around the world. The latest example to come out of the UN would be from the ex-chief advisor for the United Nation's Child Labour Program, Peter Dalglish, who was recently arrested for pedophilia. In early 2017 the United Nations Secretary-General admitted to 145 incidents involving 311 victims in 2016 alone, mainly in peace operations. We covered this earlier this year.
When Bolkovac exposed this type of stuff, she was instantly demoted, threatened, fired, and forced to flee the country. She was a target because she had access to and kept the incriminating documents. She was the inspiration behind the Hollywood feature film, "The Whistleblower: Sex Trafficking, Military Contractors, and One Woman's fight for Justice"
Her role, while she had her job, involved a post with the International Police Task Force arranged by DynCorp Aerospace. She won a lawsuit against them publicly exposing their numerous human rights violations. Anytime I write about DynCorp, I have to mention that retired army General James Grazioplene, who worked in the Pentagon and as the Vice President of DynCorp, is currently facing multiple rape charges.
Former U.S. representative Cynthia Mckinney was well aware of the corruption that was going on within DynCorp, and she actually addressed it in 2005 when she grilled former Secretary of Defense Donald Rumsfeld on the government's involvement and compliance with DynCorp's child trafficking business of selling women and children.
There will be a number of related CE articles on this issue linked below the lecture that goes into more detail about the above-mentioned stuff
About The Author
I joined the CE team in 2010 shortly after finishing university and have been grateful for the fact that I have been able to do this ever since 
 There are many things happening on the planet that don't resonate with me, and I wanted to do what I could to play a role in creating change. It's been great making changes in my own life and creating awareness and I look forward to more projects that move beyond awareness and into action and implementation. So stay tuned 
arjun@collective-evolution.com
Source:
https://www.collective-evolution.com/2018/07/14/us-military-child-sex-trafficking-whistleblower-exposes-the-united-nations-the-u-s-state-department/
Government Criminalizes Off Grid Living: Tiny Homes Banned In US At Increasing Rate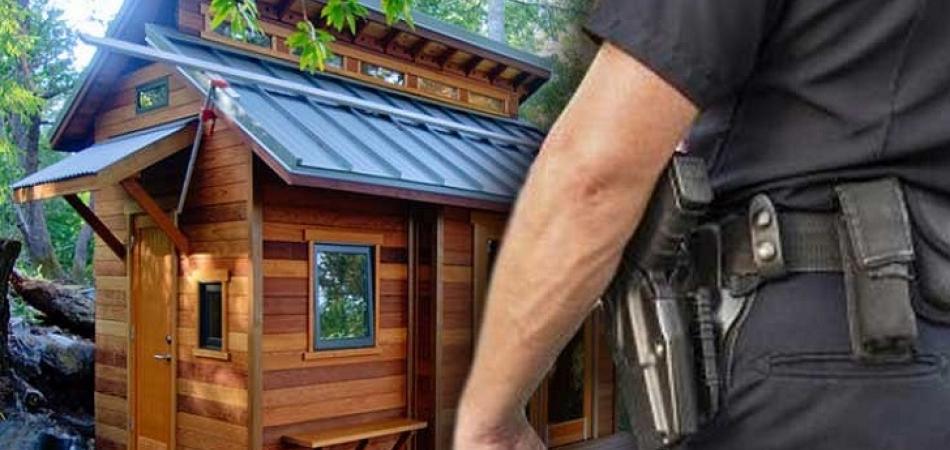 Government clamps down on off-grid cabins.
Whether for political, ideological, environmental or financial reasons or perhaps simply because of a thirst for the simpler life, more and more people across the United States are choosing to move off grid and into tiny homes.
However, it appears that the United States' government is not too happy about the challenge this new movement is posing to some of the biggest companies in America and now it looks as though this new way of life may be squashed before it has even taken off the ground.
Tiny homes, which are typically around 500 square feet, have proved enormously popular in the last couple of years mainly because of they place less of a financial burden on the homeowner than traditional properties not only because they cost less to build but because their small size means that self-sufficiency is entirely possible.
Many tiny houses are equipped to produce their own energy using small solar panels or wind turbines and they also often have the equipment to collect and clean rainwater. This means that many tiny properties are capable of existing entirely off the grid which makes them attractive to various people for a number of ideological reasons.
However, it appears that this aspect of the tiny home movement has ruffled some feathers in the political arena leading to a stamp down on tiny houses. At this current time, most towns in the United States have a minimum square footage requirement for single-family homes, often saying that tiny houses must be affiliated with a larger, conventional property. There are also a huge number of varying laws across different states which require that all residential properties be hooked up to utilities, which is often an unnecessary cost for tiny home dwellers.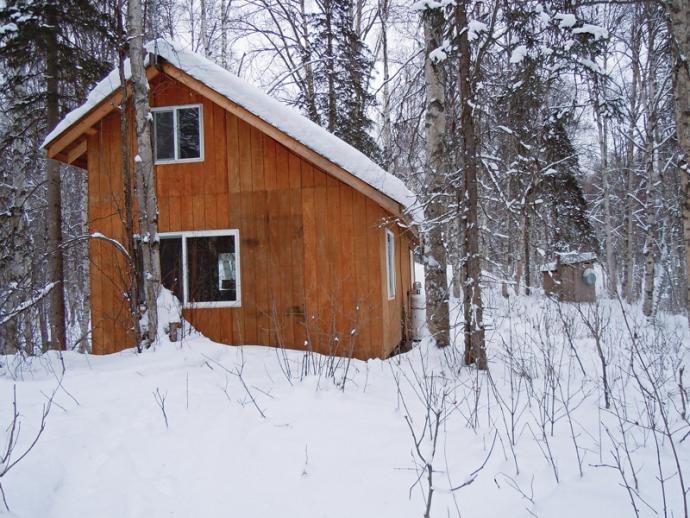 Lawmakers have given various reasons for these draconian rules. Quite often it has been suggested that allowing the construction of tiny houses will lead to a tidal wave of "unsightly little cabins plunked down next to traditional homes." In Los Angeles, lawmakers have even gone so far as to describe tiny homes as a threat to public safety.
However, these justifications have been met with incredulity by proponents of the tiny house movement. It has been pointed out that US lawmakers are often very keen to stamp out any innovations which might loosen the grip of the big energy companies over the lives (and bank accounts) of the American public. Last year, for instance, the state of Nevada increased tax on solar customers by an extraordinary 40% essentially driving the business out of the area to the huge benefit of the energy giant NV Energy which now holds a monopoly over the state's energy market.
Despite all of this, there is reason to be optimistic that the tiny house movement will find some refuge in the United States. For instance, in Detroit, citizens are being actively encouraged by the government to set up these little homes and live as they choose.
Source: Disclose.tv