5 Fake Science Sources and How They Could Lead to Your Harm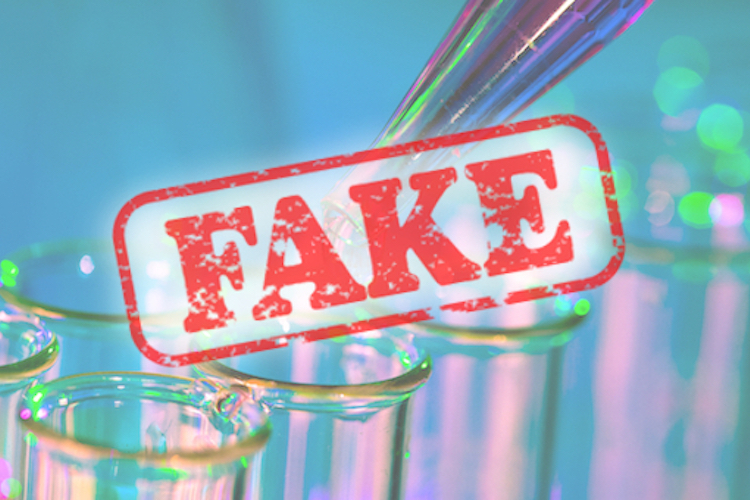 Paul A. Philips, Guest
Waking Times
Through a lack of education many continue to be deceived into believing the corporate/banker sponsored fake science. The spin is made by paid off crooked scientific establishments, phony front men and tightly controlled mainstream media outlets for the ulterior motives, control and profit.
Those people not understanding this may consequentially suffer. A lack of education or understanding the fake science could lead to much harm through making a number of bad choices. Further, it will take double the efforts to re-educate: Deconstruct the misinformation, lies and propaganda related to the fake science in order to benefit from learning the real scientific knowledge.
To protect your physical, mental, health and well-being, here are 5 fake science sources and how they could lead to your harm if not carefully discerned:
1. Crooked research establishments
To understand how crooked scientific establishments work you have to realize that they are uncompromisingly tied into not just corporate moneyed interests, but also scientific and political agendas. Thus, essentially, through filtering, the science follows a narrow academic approach. -To get some idea of the background behind this narrow approach consider, for example, how Big Pharma stops its competitors and monopolizes the health industry.
In order to get results for its sponsors research establishments may prevaricate, mislead, misrepresent, exaggerate, cherry-pick data, falsify, suppress or ignore contradictory information…
-These are just some of the tricks used in their crooked bad science.
In retrospect, the key to realize is that this allows a number of products to go onto the markets that have not had proper scientific evaluation (helped along by crooked approval bodies such as the FDA).
If you come into contact with these products they could lead to your harm. Research the researchers and the products. Learn to discern the bad science and how the resulting products could harm you.
2. Biotech companies
Biotech companies and their GMO's (genetically modified organisms) is a classic example of how twisted research has gone on to give rise to harmful products.
For years, many researchers have been working on GMO's with the erroneously oversimplified understanding that the modification of one gene would in effect produce one protein. As time has gone by, it has come to light that instead of just producing one beneficial protein, other unwanted or potentially harmful proteins have also been unexpectedly produced. –Such is what happens when 'tinkering' with life:
Not really knowing what's going on those in biotech labs have managed to fool the public through fake science into believing that GMO's are healthy food sources, environmentally friendly and can feed the world with efficient production…
GMO's with their toxic genes and the nasty chemicals used such as the known carcinogen glyphosate, the active ingredient in the weed killer Monsanto's Roundup, have contributed to numerous allergies and illnesses.
Stop believing the GMO charlatans, tricksters, disinformation merchants and propagandists… Say NO to GMO. Eat organic food. Grow your own food…
3. Fake science journals
Don't fall for the 'scientific' journals scripted by corporate paid off fake scientists and huckster shill journalists.  It's startling to know that many 'peer-reviewed' journals such as JAMA (Journal of the American Medical Association) revered by many doctors are filled with fake science. So beware of those doctors acting on false health information when treating you. Many of these journals are losing their credibility, as significant amounts of their research information have been exposed as fake.
Don't fall for the mainstream media fear mongering trying to manipulate your 'thought infrastructure.'  For instance, don't fall for the recurring movie script making up the anatomy of a false flag disease, covertly manufactured for the usual ulterior motives of power, profit and political gains…
Educate yourself. Make educated choices over the related health matters.
4. Fake science front men
What could be more effective in deceiving the masses than to have a number of pseudo-scientists, propagandist front men to keep the fake science effrontery going? These well-presented eloquent mainstream media front men masquerade as caring individuals. But underneath their glib effrontery, in their scientific illiteracy, they represent a number of hidden, destructive, harmful political agendas.
Besides, for examples, promoting the lies that GMO's and vaccines as safe and effective, or falsely demonizing cholesterol allowing Big Pharma to push their unnecessary and potentially harmful money-spinning statins.., they also support the man-made CO2 climate change myth.
They claim that they're 'saving the world' by having a hand in reducing environmental CO2. –This is a dangerous life-threatening practice.  If allowed to go on unheeded, it could devastate plant life which requires adequate CO2 supplies in the atmosphere for photosynthesis and in turn could seriously affect our food chains threatening species extinction in a scarcity of this vital gas.
Currently there is, in fact, a CO2 shortage. Data has shown that CO2 levels have been some 15 times higher in previous years…
5. Misleading marketing
Don't fall for deceptive misleading marketing, making claims based on fake science with its empty rhetoric. Learn to safeguard yourself from buying slickly advertised products that have hidden potentially harmful effects.
Don't fall, for examples, for unlabelled GMO's, in-your-face advertising of junk foods, the 'fat-free' slogans (didn't it tell us in our school biology texts books that fat is an essentially dietary requirement?)… Then there are the pill pushers, advertising pharmaceuticals that not only have ill side-effects but also canvas the fact that they can cause the very illness they're supposed to treat…
One of the biggest nightmares for an R & D scientist is the discovery that a product released into the market has unforeseen harmful long-term effects on its consumers. Instead of being pulled off the market, many corporations use their sales, advertising and marketing to cover up the harm.
Wireless and 'smart meters' couldn't be a better examlple of this. Take a look at the trailer of a recent documentary 'Generation Zapped' warning the public:
GENERATION ZAPPED OFFICIAL TRAILER from Sabine El Gemayel on Vimeo.
It may come as a shock to some that a number of potentially harmful technology products have been allowed be produced for the ulterior motive of causing harm. For more on this go,HERE.
That concludes just 5 fake science sources to beware of.
In reflection
Much of our science and the scientific approach is grossly rigged, involving a number of individuals lacking in integrity, as they collude with each other for control.
The solution is to be your own decider: For your own physical, mental, health and well-being stop making decisions based solely on the opinions of 'expert' authority figures, deceptive marketers and the general consensus of the masses that unquestioningly follow on. –Make decisions based on your own diligent research.
About the Author
Paul A. Philips is the author of NewParadigm.ws.
This article (5 Fake Science Sources and How They Could Lead to Your Harm) was originally created and published by NewParadigm.ws and is re-posted here with permission. 
Yes, fear is the power of control
"… The young devil to the old:
– How did you manage to send so many souls to hell?
Old devil:
– Through fear!
Young:
– Well done! And what were they afraid of? Wars? Hunger?
Old:
– No … Disease!
Young:
– They weren't sick? Weren't they dying? Wasn't there a medicine?
Old:
-….. got sick. They died. There was a cure …
Young:
– I do not understand…
Old:
– We accidentally decided that the only thing that needs to be preserved at any cost is LIFE !!!
They stopped hugging … They stopped greeting each other !!! They left all human contact …. They left everything that made a person human!
They were left without money. They lost their jobs.
But they chose to fear for their lives, even if they didn't have bread to eat.
They believed what they heard, read the newspapers and blindly believed everything they read.
They gave up freedom.
They never left the house again. They never went anywhere. We never visited friends and family again. The whole world has turned into a huge prison with convicts – volunteers.
They accepted everything !!! All this to live another miserable day …
They didn't live, they died every day!
It was too easy to take their pitiful soul … "
Clive Lewis "Letters from a Senior to a Junior Devil".
From the book "Balamut's Letters" (1941)
Havana Syndrome again? CIA officers are mowed down by a mysterious disease
A CIA officer in Moscow experienced symptoms of the so-called "Havana syndrome" in 2017. This became known to The New York Times with reference to sources in diplomatic circles.
CIA officer Mark Polimepulos, who helped lead covert operations in Russia and Europe, complained about the manifestation of mysterious symptoms. According to the newspaper, in December 2017, he felt severe dizziness, which later developed into a prolonged migraine, forcing him to retire. At that time, Polymerpoulos was 48 years old.
It is noted that such a case was not the only one. Similar symptoms were experienced by the staff of the American ambassadors in Cuba and China in 2016-2018. However, the exact number of cases and the place where this happened is not named. It is alleged that the US diplomats have tried to influence in a similar way around the world.
At the same time, the US State Department was unable to establish an unambiguous reason that caused the "Havana syndrome." Among other things, it was assumed that the diplomats may have been exposed to an unidentified sound effect.
In 2017, it was reported that, beginning in late 2016, American diplomatic officials and their relatives in Cuba began to complain of symptoms such as hearing loss, nausea, headaches and balance disorder. 
The Associated Press received audio footage of the attack and described the harassing sounds as "the high-pitched sound of crickets combined with fingernails scratching on a board." Then the American government suggested that Russia or China could be the culprit.
Many victims are still undergoing rehabilitation. Specialists from the University of Pennsylvania performed magnetic resonance imaging and revealed visible changes in the structure of the brain in the diplomatic missions.
Differences were found in 23 men and 17 women who complained of health problems while on diplomatic duties in Havana. Scientists have yet to figure out what causes the unusual symptoms.
How Russia and the United States nearly started a nuclear war in 1995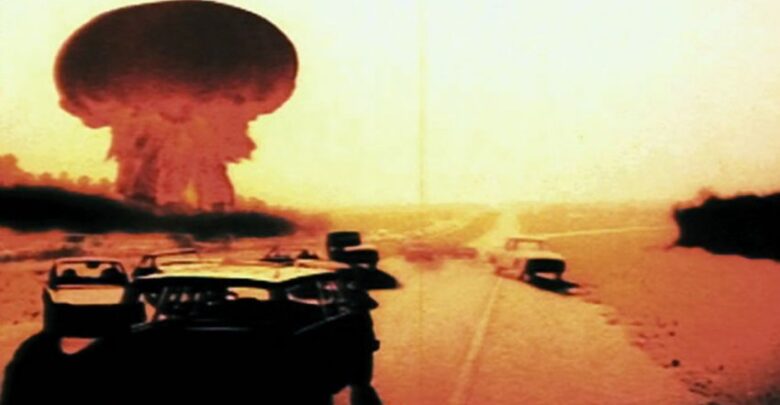 The Norwegian meteorological rocket incident remains the only time in history that the Russian president has activated his nuclear briefcase.
On January 25, 1995, Doomsday could have come in the world: the Russian Federation was preparing to launch a nuclear strike on the United States. How did it come about that the states that left the confrontation of the Cold War in the past and had just normalized relations with each other found themselves on the verge of mutual destruction?
The beginning of the war?
The cause of the crisis was an ordinary Norwegian meteorological rocket. Its launch from the small island of Anneia at 7 am local time (10 am Moscow time) towards Spitsbergen caused a stir in Russia.
Black Brant XII. Legion Media / ZUMA Press
Equipped with scientific equipment to study the aurora borealis, the Black Brant XII was similar in size to the nuclear-powered American Trident D-5 ballistic missile, intended for launch from submarines. In addition, it flew along a trajectory along which, as the Russian Defense Ministry believed, American missiles would fly in the event of a nuclear war.
In December 1994, Norway informed 28 states, including Russia, about the planned launch, but did not give a specific date, limiting itself to specifying the period: from January 15 to February 10 of the next year. Due to bureaucratic delays, this information did not reach the Russian Missile Warning System, which sounded the alarm.
Decisive minutes
An emergency meeting with the country's top political and military leadership was convened in the Kremlin. Defense Minister Pavel Grachev, Chief of the General Staff Mikhail Kolesnikov and President of the Russian Federation (as Supreme Commander-in-Chief) Boris Yeltsin had three strategic missile forces control terminals activated – the so-called nuclear suitcases.
Vladimir Sayapin / TASS
The military believed the lone missile could have been fired to create an electromagnetic pulse that knocked out Russian radars and communications systems. Following it, a massive blow could be expected.
For several tense minutes, as leaders watched it flight, it was decided whether Russia would launch a nuclear strike against the United States.
"Little is known today about what Yeltsin said at the time, given that it could have been some of the most dangerous moments in the entire history of the nuclear era," The Washington Post journalist, David Hoffman wrote three years after the incident : "They make it clear that the Cold War nuclear readiness system continues to operate, and how catastrophic its consequences could be, despite the fact that the feud between the great powers is already over."
The situation was discharged only when it became clear that the rocket had gone towards Spitsbergen (not far from which it fell into the ocean). The nuclear cases have been deactivated.
Russian President Boris Yeltsin (center) and Russian Defense Minister Pavel Grachev (right). Igor Mikhalev / Sputnik
The incident with bringing Russia's Strategic Nuclear Forces to combat readiness, soon became the property of the world community. When, four years later, the Norwegians were about to repeat their launch of Black Brant XII and reported this to the Russian Foreign Ministry, the US additionally warned all key Russian military departments about it through their channels. As a result, this time there were no unpleasant surprises.
Source: rbth.com