5 Cannabis Research Findings that Should've Been on the Front Page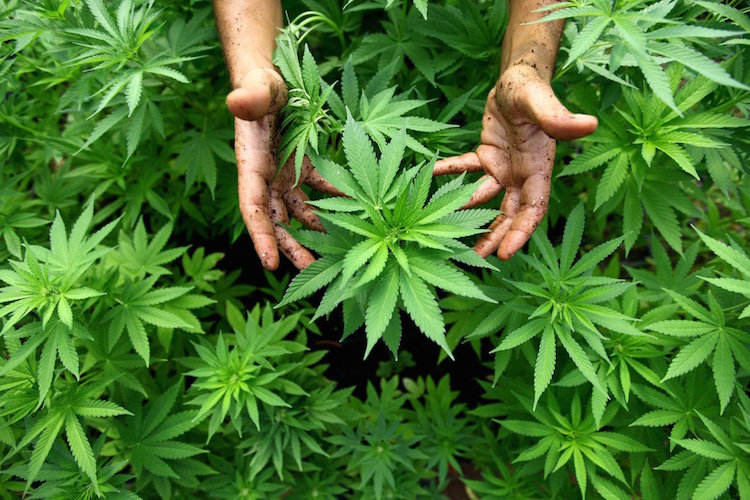 Scientists are continuously discovering new ways that cannabis can benefit human health. Typically, researchers publish these discoveries in peer-reviewed journals. Yet, most cannabis research never makes its way into mainstream news. In the public eye, these studies go unnoticed.
Here are five examples of cannabis research that warrant our attention.
1. Cannabis May be a Potential Alternative to Opioids
Opioids have recently received a fair share of scrutiny, and for a good reason. Thomas Gilson, the medical examiner for Cuyahoga County, Ohio, stated:
"If you look at how many people die in the country from opiate overdose, we're looking at the same number of casualties as the entire Vietnam conflict."
Could cannabis be a safer treatment for pain, without the high risk of overdose?
New cannabis research from Israel examined the safety of cannabis use among the elderly. The researchers administered cannabis treatment to 2,736 patients, with a median age of 74.5.
Research participants answered an initial questionnaire. During the study, two-thirds of the participants took cannabis for pain, and another 60.8% for cancer. After six months of cannabis treatment, the researchers administered another questionnaire.
Here are the findings, as published in February 2018 in the European Journal of Internal Medicine:
After six months of treatment, 93.7% of the respondents reported improvement in their condition and the reported pain level was reduced from a median of 8 on a scale of 0-10 to a median of 4. After six months, 18.1% stopped using opioid analgesics or reduced their does.

Our study finds that the therapeutic use of cannabis is safe and efficacious in the elderly population. Cannabis use may decrease the use of other prescription medicines, including opioids.
This research shows that cannabis has promise when it comes to offering an alternative to opioids.
2. Cannabis May Protect Alcohol Users from Liver Disease
We've all heard that drinking too much alcohol compromises liver health. Do the observed anti-inflammatory effects of cannabis also affect the development of liver disease?
A group of researchers from the University of Massachusetts Medical School set out to "determine the effects of cannabis use on the incidence of liver disease in individuals who abuse alcohol." In their study, they analyzed discharge records from the 2014 Healthcare Cost and Utilization Project – Nationwide Inpatient Sample (NIS)
They studied four phases of liver disease in 319,000 patients, who had a past or current history of abusive alcohol use. The stages include: alcoholic steatosis (AS) or alcoholic fatty liver; steatohepatitis (AH) or non-alcoholic fatty liver; cirrhosis (AC); and hepatocellular carcinoma (HCC) or essentially liver cancer.
Our study revealed that among alcohol users, individuals who additionally use cannabis (dependent and non-dependent cannabis use) showed significantly lower odds of developing AS, AH, AC and HCC. Further, dependent users had significantly lower odds than non-dependent users for developing liver disease.
Given these findings, one can't help but wonder why alcohol is legal and cannabis isn't.
3. Cannabis May Help Ward Off Dementia
One of the biggest anti-cannabis arguments is that it impairs our cognitive abilities. Yet, is cannabis really all that bad for the brain?
According to recent animal research published in May 2017, tetrahydrocannabinol (THC) has a beneficial influence on the aging brain. Researchers tested the learning, memory, orientation and recognition skills in laboratory animals. They found that 18-month-old mice given THC demonstrated cognitive skills equal to 2-month-old controls. On the other hand, the placebo group showed cognitive deterioration normal in their age group.
Neurobiologist Andreas Zimmer of the University of Bonn stated:
The treatment completely reversed the loss of performance in the old animals. We repeated these experiments many times. It's a very robust and profound effect." Even more remarkable, gene activity and the molecular profile in the brain tissue was that of much younger animals. Specifically, neurons in the hippocampus grew more synaptic spines — points of contact necessary for communication between neurons.
Rather than dulling or impairing cognition, THC appears to reverse the aging process and improve mental processes. This raises the possibility it might be useful for the treatment of dementia.
4. Cannabinoids Have Anti-Tumor Potential
There is a plethora of anecdotal evidence that cannabinoids have helped patients slow down, control or even reverse cancer disease. Thus, many researchers have set out to understand the exact effect that cannabinoids have on cancer cells.
Specifically, much research surrounds the effects of THC and cannabidiol (CBD) cannabinoids, with many studies concluding that cannabis kills cancer cells.
For example, Dr. Christina Sanchez from the Complutense University of Madrid was involved in several studies that indicated THC is a cancer killer. One of her studies entailed the application of THC compounds to brain cancer cell cultures.
Sanchez and her team discovered that after being treated with THC, cancer cells were committing suicide. Sanchez explains why cannabis treatment is preferred over conventional treatments:
One of the advantages of cannabinoids, or cannabinoid based medicines, would be that they target a specifically, tumor cells. They don't have any toxic effect on normal, non-tumoral cells. This is an advantage with respect to standard chemotherapy that target basically everything.
In another study, a synthetic form of THC called Dronabinol was just as effective. Researchers from University Hospital Tübingen in Germany evaluated the anti-leukemic efficacy of THC. They administered this cannabinoid to several types of leukemia cells ex vivo.
They published the following conclusion in BMC Cancer:
Our study provides rigorous data to support clinical evaluation of THC as a low-toxic therapy option in a well-defined subset of acute leukemia patients.
Mounting cannabis research indicates that cannabinoids may become the most promising cancer treatments yet available. Dr. Allen Herman, Chief Medical Officer at Cannabis Science, states:
Cannabis Science believes that cannabis extracts are critical instruments in cancer treatment and that we have an obligation to produce and make available the most effective and efficient cannabis products to our anti-cancer modalities.
5. Cannabis' Impact on Cardiovascular Health is Still Unclear
There is some speculation that cannabis use may increase your risk of hypertension. But how much do we really know about the link between cardiovascular health and cannabis?
A group of researchers in California, Pennsylvania and New York evaluated 24 studies to see if they could identify a clear correlation. All the studies enrolled adults using some form of cannabis.
Some of the evaluated studies examined associations between cannabis use and vascular risk factors. These risk factors include hyperglycemia, diabetes, dyslipidemia, and obesity. The remainder of the studies examined the link between cannabis use and outcomes such as stroke, myocardial infarction, cardiovascular mortality, and all-cause mortality.
In the end, the researchers concluded that all of the evaluated studies were insufficient in offering sound evidence.
Evidence examining the effect of marijuana on diabetes, dyslipidemia, acute myocardial infarction, stroke, or cardiovascular and all-cause mortality was insufficient. Although the current literature includes several long-term prospective studies, they are limited by recall bias, inadequate exposure assessment, minimal marijuana exposure, and a predominance of low-risk cohorts.
Final Thoughts
The lack of mainstream reporting on cannabis research results from persistent opposition to the medical cannabis movement. Federal drug laws have stigmatized cannabis use, equating it to heroine and crack cocaine. As well, the mainstream medical industry aligns with the belief that cannabis is a dangerous drug. Therefore, it will take some time for the mainstream to recognize and publicize discoveries of the many health benefits of cannabis.
Regardless, it is important to remember that potential downsides to cannabis use do exist. As with all substances that affect the body, adverse effects may surface. With cannabis, for example, these effects include dizziness and increased anxiety. All the researchers involved in the studies mentioned herein have concluded that more cannabis research is imperative to fully understand the benefits and potential dangers of this plant.
About the Author
Anna Hunt is writer, yoga instructor, mother of three, and lover of healthy food. She's the founder of Awareness Junkie, an online community paving the way for better health and personal transformation. She's also the co-editor at Waking Times, where she writes about optimal health and wellness. Anna spent 6 years in Costa Rica as a teacher of Hatha and therapeutic yoga. She now teaches at Asheville Yoga Center and is pursuing her Yoga Therapy certification. During her free time, you'll find her on the mat or in the kitchen, creating new kid-friendly superfood recipes.
This article (5 Cannabis Research Findings that Should've Been on the Front Page) was originally created and published by Waking Times and is published here under a Creative Commons license with attribution to Anna Hunt and WakingTimes.com. It may be re-posted freely with proper attribution, author bio, and this copyright statement.

Disclaimer: This article is not intended to provide medical advice, diagnosis or treatment. Views expressed here do not necessarily reflect those of Waking Times or its staff.
New Physics: Mysterious radiation pointed to the verge of discovering a "ghost" particle that makes up dark matter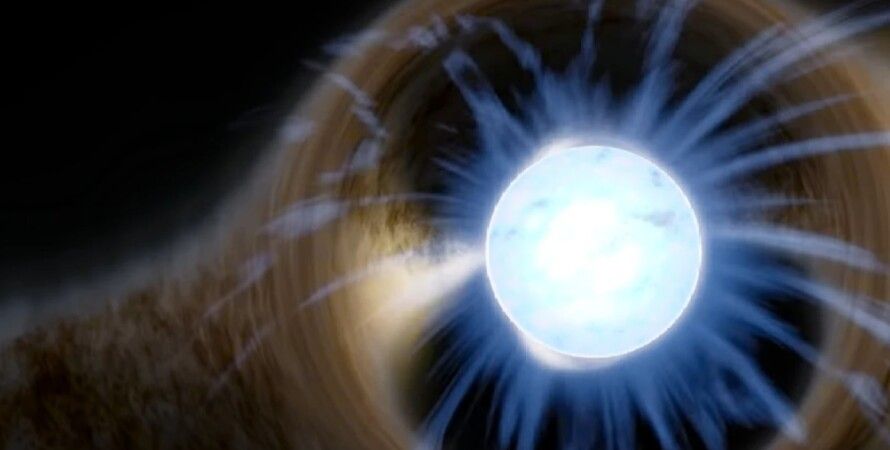 Physicists at the Lawrence Berkeley National Laboratory in the United States have found that the mysterious high-energy radiation emitted from the vicinity of a group of neutron stars may indicate the existence of axions – not yet discovered particles within the framework of New Physics, the search for which has been going on since 1977. It is assumed that special types of axions form dark matter. This is reported in an article published in the journal Physical Review Letters. The research is summarized in a press release on Phys.org.
It is believed that axions can form in the core of neutron stars and transform into photons in the presence of a powerful magnetic field. To detect the electromagnetic radiation associated with axions, you need to find stars that do not emit radiation at different wavelengths that can mask the desired signal. 
These objects include the Magnificent Seven neutron stars that emit only X-ray and ultraviolet radiation. They are located at a distance of 200-500 parsecs from the Earth.
The researchers ruled out the scenario that the excess X-rays produced by the Magnificent Seven are actually emitted by other, more distant objects. These sources would be found in datasets from the XMM-Newton and Chandra X-ray space telescopes.
The extra X-rays likely originate from axions hitting an extremely strong electromagnetic field billions of times stronger than the magnetic fields that could be created on Earth, the scientists concluded. The axions themselves resemble neutrinos in their properties, since both have insignificant masses and rarely and weakly interact with matter.
The axion is currently viewed as the most promising candidate for dark matter particles, since another hypothetical candidate, the massive WIMP particle, has gone unnoticed in experiments aimed at detecting it. 
In addition, there may be a whole family of axion-like particles that form dark matter, as suggested by string theory. If axions are found, it will prove that there is a whole new area of ​​physics outside the Standard Model describing the properties of all known particles.
To find out, the next step will be to study white dwarfs, which are not expected to emit X-rays.
"If we see an abundance of X-rays there too, our arguments will be pretty compelling," said lead author Benjamin Safdie.
The goal of human civilization is to create AI and disappear?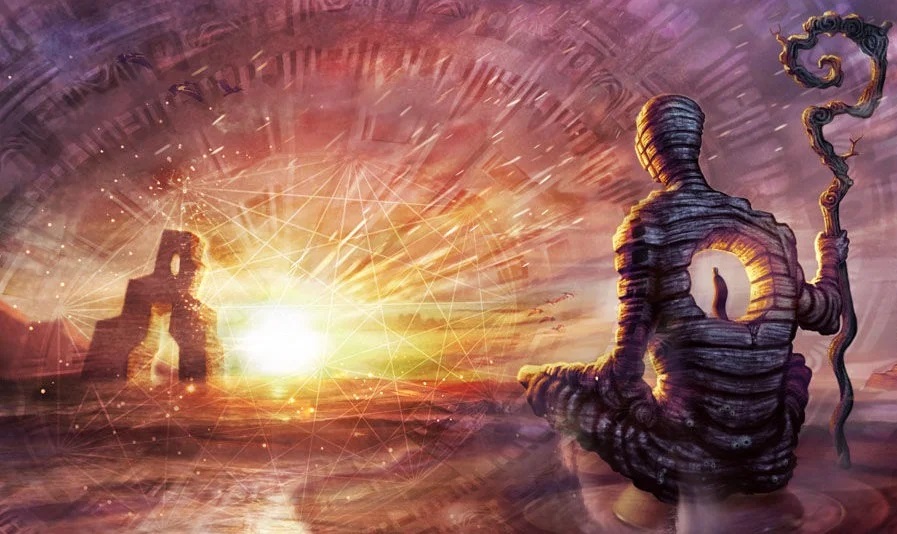 Various sources often talk about civilizations that lived long before us. They all developed, prospered for a while, and then disappeared in an incomprehensible way.
What is the reason for their decline, we probably will not know. All we can do is admire the remains of stone buildings, over which time has almost no power.
While looking for an answer, we somehow accidentally stumbled upon an interesting saying about the life of Japanese samurai: "A samurai has no goal, but a path." In the end, the "path of the samurai" ended in what is known – death. The path of any civilization ended in the same way.
If you look at the issue through the prism of a samurai saying, then there is no point in looking for why and how civilization ended its existence. Probably, the process itself and its result are important here. But to whom is it important and what result does it expect?
Mysterious director
Apparently, behind the curtains of this "ancient theater" there is a mysterious "director" who periodically makes necessary adjustments to the history of civilization.
To figure out what's what, you need to look at current trends in science. Where does a person strive with such an irresistible desire to "play God." This attracts him and at the same time frightens him, but in no way turns him away from the intended path. Most likely, artificial intelligence (AI) is the purpose of our civilization's existence.
About 50 years ago it would have seemed nonsense, but to someone, perhaps even now. However, if you trace the last 100 years of the life of our civilization, you get the feeling that most of the discoveries were given to mankind at the same time. A powerful leap has taken place in a hundred years. Why did it happen?
At the beginning of the last century, scientists recognized the existence of fields that have memory and the ability to store and transmit information. It is very likely that such or a similar field can be around the Earth and, more interesting, possess intelligence. Isn't this the same "Director" hiding behind the screen of the "ancient theater"?
If this is so, then at a certain moment the "Director" gives the selected scientist "access" to certain knowledge (perhaps even in a dream, like Mendeleev), and another scientific breakthrough occurs in the world. Step by step, discovery after discovery, humanity is steadily moving towards the creation of AI. The trend is already well visible.
AI is probably the next "Babylon", which will combine all the knowledge, culture and accumulated experience of civilization. In the future, the neural network will enter into a connection with the general information field and leave humanity without knowledge, technology, and even a spoken language. This will be the next decline of civilization. And the "Director" will receive another array of new data (experience) in order to start creating a new civilization.
If someone believes that past civilizations ended in large-scale conflicts, then most likely this is already the consequences of "turning off" AI.
Co-founder of Skype talked about the threat of AI to humanity
One of the creators of the Skype internet call service, Jaan Ta
llinn, said that the development of artificial intelligence (AI) threatens humanity. According to him, humans face three key threats, but it is AI that should be feared most of all, the expert said.
Tallinn explained that at the moment, no one can predict what development AI will achieve in the next decades. In addition, the fact that scientists are creating artificial intelligence that can form a new AI without human intervention is also a cause for concern.
In addition, as the co-founder of the popular video calling service noted, the development of synthetic biology also causes concern. According to him, this direction in science allows the creation of artificial DNA sequences and biological systems that may not exist in nature.
Tallinn also drew attention to the fact that he fears we are entering an era of "unknown unknowns", things that people are not even able to imagine right now.
Volkswagen robot will autonomously charge cars: a working prototype presented
The renowned German car manufacturer announced a new development. This time, engineers have created a unique robot capable of autonomously charging electric vehicles. 
For more than a year, specialists have been developing this project, but only now the concern was ready to demonstrate the first working prototype. The robot is ready to charge electric vehicles and has shown the high efficiency of this process.
It is called the Mobile Charging Robot, and experts have already compared it to the R2-D2 droid from Star Wars, including squeaks and clangs. Indeed, there is a similarity. Before implementing this idea, the engineers decided that robots should be allowed to charge cars parked in large residential complexes.
This will save their owners from leaving in order to find a gas station. Another advantage is that large parking lots and garages do not have to contain several expensive charging points for electric cars. The car company said in a press release that the robot works exclusively autonomously.
It independently controls and interacts with the vehicle being charged. It opens the cover of the charging socket and independently connects the power plug, then disconnects it. The robot looks like a trailer, which is a mobile energy storage.
It is capable of charging multiple electric vehicles at the same time. Despite the fact that the manufacturer confidently praises its concept, experts saw inefficiency in the fact that first it is necessary to charge the robot's battery, which is then used to recharge electric cars.
Volkswagen Group Components CEO Thomas Schmall noted that creating an efficient charging infrastructure for the cars of the future is an important step in the company's development.
Its engineers focus on finding solutions to avoid costly do-it-yourself measures. The mobile robot is only part of the concept that will continue to be developed.