5 Books Dictated From Beyond the Grave
It's really hard to write a book; it's even harder to sell one. Add a dead author into the mix (it's pretty difficult to outline plot points and dictate precise punctuation from six feet under) and you've got a real publishing challenge. Enter the Ouija Board. Here are a few of the most famous instances of two frustrated creatives—one dead and one living—coming together to make literature happen.
1. The Sorry Tale, Pearl Lenore Curran and Patience Worth
Starting in the early 1910s, Pearl Lenore Curran and her friend Emily Grant Hutchings worked the Ouija board together twice a week, mostly to keep themselves amused while their husbands played pinochle. For almost a year, the planchette moved around the board but pointed to mostly random letters that didn't form words, let alone sentences. Then, on July 8, 1913, Patience Worth made her presence known.
According to the frantic spelling across the Ouija board, Patience was born in either 1649 or 1694 "across the sea" and was killed in an Indian raid. Don't ask which tribe, though. "Would ye with a blade at thy throat seek the [affiliation] of thine assassin?" she once responded to the question.
When really inspired, the Patience-Pearl duo could spell out about 1500 words an hour, which is how she came to be the author of books including The Sorry Tale and Hope Trueblood. Even spirits have their critics, though: Atlantic Monthly essayist Agnes Repplier declared the Worth pieces "as silly as they are dull."
Curran may have hinted about the true origins of Patience Worth when she wrote a short story for The Saturday Evening Post in 1919 under her own name. The plot went something like this: A girl named Mayme believed she had a "spirit guide" named Rosa. After a bunch of hoopla about the whole supernatural affair, Mayme confessed to a friend that it had all been fabricated. "Oh Gwen, I love [Rosa]!" she admitted. "She's everything I want to be. Didn't I find her? It ain't me. It's what used to be me before the world buried it."
"Patience Worth," by the way, also happens to be the name of a character in a popular novel of the day that probably had some 1900s version of Fabio on the cover. Coincidence (or not): it was set in Colonial times. Pearl Curran said she hadn't so much as flipped through the bodice-ripper before her own Patience started writing.
2. Jap Herron, Emily Grant Hutchings and Mark Twain
Emily Grant Hutchings, Pearl Curran's bestie, also claimed to receive prose via spectral author. Unlike Curran, though, Hutchings' ghostwriter already had a bunch of bestsellers under his belt. Hutchings, a one-time resident of Hannibal, Missouri, said that a spirit identified himself as "Sam L. Clemens, lazy Sam," during a routine Ouija Board session, and requested help getting his final literary vision published so he could rest peacefully. "Every scribe here wants a pencil on earth," Twain spelled out on the board. Not wanting to disappoint one of the greatest authors in history, Hutchings agreed. Throughout the course of writing Jap Herron, Twain offered his opinion on the homemade board ("That apostrophe is too far down. I am in danger of falling off the board every time I make a run for it"), the editing ("Will you two ladies stop speculating? I am going to take care of this story. Don't try to dictate"), and the tobacco being used by Hutchings' husband ("In the other world they don't know Walter Raleigh's weed and I have not found Walter yet to make complaint").
Maybe being dead dulled Mr. Clemens' gift for words and timing, because the end result was roundly panned. "If this is the best that 'Mark Twain' can do by reaching across the barrier, the army of admirers that his works have won for him will all hope that he will hereafter respect that boundary," The New York Times declared in 1917.
The "co-authored" book had another major critic: Clara Clemens, Samuel's daughter and the executor of his estate. She sued and was successful in getting Hutchings to cease production of the books and destroy any remaining stock. That means you won't find Jap Herron next to The Adventures of Tom Sawyer in bookstores, but it is available under Hutchings' byline. You can also read it online if you like.
3. God Bless U, Daughter, Mildred Swanson and Mark Twain
Apparently unwilling to let his deceased status slow him down, Samuel Clemens allegedly contacted Mildred Swanson of Independence, Missouri, decades after his dictation to Hutchings. In the late 1960s, Swanson wrote a book called God Bless U, Daughter, a diary of her planchette conversations with Clemens. The title came from the way Clemens signed out of each session. The author, Swanson said, was able to accurately predict events like her mother getting injured in a fall and told her that authors Edgar Rice Burroughs and Robert Louis Stevenson were also watching over her.
4. The Seth Materials, Jane Roberts and "Seth"
In 1963, a "personality energy essence" calling itself "Seth" contacted Jane Roberts via the Ouija board, which she was using for research on a book about ESP. He wasn't interested in parlor tricks or delivering messages from long-gone relatives, however. No, Seth preferred to divulge details about reincarnation, free will, telepathy, physical matter, anti-matter, and the subconscious.
As the sessions with Seth went on, Roberts became so comfortable with Seth's thoughts that she no longer needed the Ouija Board and could simply dictate the messages he was sending through her brain. Together, Roberts and Seth developed enough material for 10 books from more than 1800 sessions.
Here's Jane in a Seth session from 1974.
5. A View From the Other Side, Mary Maracek and Jane Roberts
Jane Roberts died in 1984 at the age of 55. Naturally, she took it upon herself to channel her writings through someone else just as Seth had done through her. The result is Jane Roberts' A View from the Other Side, a brief booklet about Jane's own experiences since her death. Most of Jane's fans denounce the work as utter fabrication, saying that not only does it not sound like her tone of voice, but it also expresses views that Jane never would have agreed with.
Ghost hunter told how to summon spirits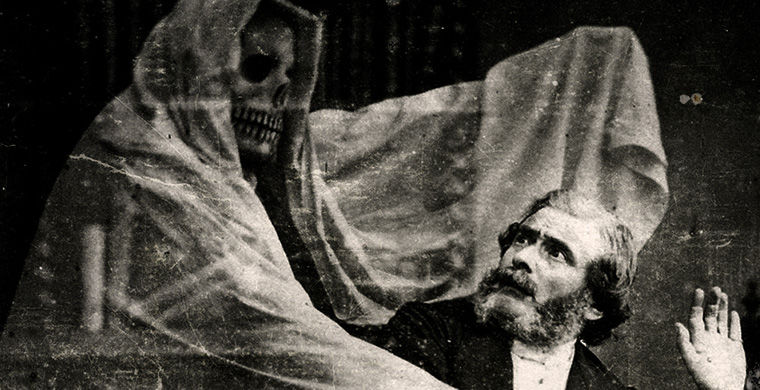 A ghost hunter explained how to summon ghosts and when is the best time to do it according to The Daily Star.
Jade Capasso explores hotels, inns, historical places to allegedly reveal the spirits and ghosts that are present in them. She shares her discoveries on the YouTube channel Ghost Club Paranormal. The girl is sure that you can also talk with spirits.
The 28-year-old ghost hunter is confident that you can talk to ghosts and spirits using a voice recorder. A particularly good time for this, according to her, is the eve of All Saints' Day – Halloween.
"I think there is more activity during Halloween. More people believe in the other world, "she said.
She recalled that Halloween pumpkin is an invariable attribute and symbol of the holiday. People decorate their home with funny, scary, and sometimes even terrifying faces.
"I'm sure there will be more sessions and many will use Ouija boards," she says.
To connect with the "other world", you can go to a famous haunted place, says Kapassa. She also recommends checking your home for ghosts.
To hear a ghost, the girl recommends using special equipment. 
After all, ghosts, she said, emit sounds at ultra-low frequencies that are not perceived by the human ear. You can hear them, as she notes, only on audio recordings.
The girl says that you need to leave the digital voice recorder in a room where paranormal activity is observed all night, or ask questions and wait for an answer.
"Ask questions, and who knows, you might hear a disembodied voice answering you," says Jade.
According to her, there is no need to rush, because the spirits must be given enough time to respond.
"You probably won't hear them in real time. But if you listen to the recording, you might hear someone from the underworld, "she said.
A photographer took a picture of an old house, but did not know that a woman lived there. No wonder – you can only see it in the photo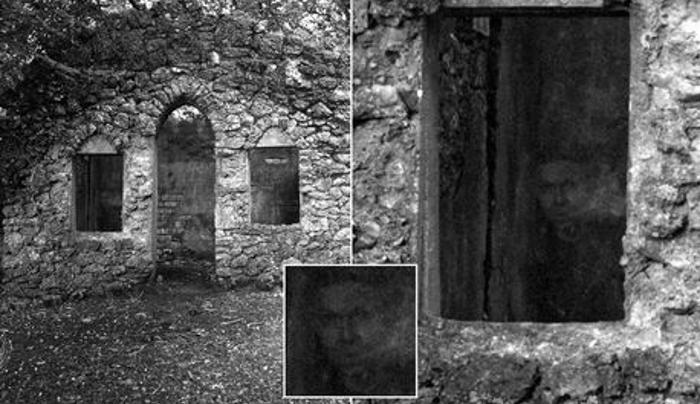 A Scottish resident took a photo of an abandoned building, and then could not believe his eyes when he looked at the finished photograph. From there the woman's face was looking at him, but the man is sure: there was no one in the ruins of the house. Finding an explanation for what he saw was not easy.
A photographer from Scotland, who wished to remain anonymous, decided to arrange an unusual photo session, Unilad writes.
His choice fell on several abandoned buildings that are located in one of the parks in the North Ayrshire region. After taking a couple of pictures, he went to the studio to print them, and then looked at the finished result.
Mysticism often happens in abandoned buildings , and the case with a man was no exception. In one photo, the Scotsman saw the ghostly silhouette of a woman looking at him from a window. However, the man assures that there was no one in the building, and he was alone in the ruins.
During the shooting, I did not feel anything unusual or anything otherworldly.
Despite the fact that the woman's face looks intimidating, he is glad that he managed to capture it. Moreover, the hero of the story shared the frame with all friends who adore mysticism and riddles.
I'm happy that I was able to capture something that looks like a ghost. I am even proud to be able to show photos to people who love riddles.
Many people, according to the photographer, are inclined to believe that this is a ghost, who love to talk to children so much, although the author of the picture himself is in no hurry to draw conclusions. He even looked at the frame under a microscope, but never came to the truth.
You can, of course, speculate, but the human brain makes us see familiar traits everywhere, especially if we look at them long enough.
Moreover, the photographer, according to him, does not really believe in ghosts and other mystical phenomena.
I don't like the term paranormal. As for ghosts, I don't know if they exist. I don't even know how to define them. What is it? Energy?
Camera recorded an extraneous movement in Massachusetts. And this sight is not for the faint-hearted
A Redditt user with the nickname grandslammer0891 from Mansfield, Massachusetts, posted a video from security cameras at a friend's house, which scared him and left users in disbelief.
The author of the video explained that his friend left home by the end of August, leaving four huskies in the care of a friend. He usually visited them during the daytime.
One day the owner of the apartment received a notification in the middle of the night that the camera recorded some kind of extraneous movement. At that time there were only dogs in the house.
The video captured the kitchen and part of the living room. A dog is lying on the sofa in the right corner, and you can trace the turns of the head by its ears. When her ears turn to the left, then in the dark you can see the transparent figure of a moving person.
The video puzzled users and caused a mixed reaction from them. Some could not find an explanation for what they saw and panicked slightly. The dog's head turns towards the ghost, which suggests that it also noticed the apparition.
"What is it, I saw it … with my own eyes. Does anyone else see this? Because it seems to me that I definitely saw something wrong. No no".
Others decided that a man had walked past the window on the right, and his shadow flashed on the left in the headlights. Some users even believe that a live person got into the frame.
"I hope your buddy has a gun. There was a real intruder. "
Some readers agreed that the ghost video is quite plausible, since Massachusetts is full of ghosts.