4th Dimensional Entities and What You Can Do About Them
Whether we like it or not, entities are everywhere in the 4th dimensional field around us. If you've been drawn to read this article then I imagine you have already experienced the challenges that having entities in your field might bring.
It's a bit of a taboo subject in western culture; one of those subjects where people are a bit concerned about being labelled as 'crazy' or 'Xfiles-ish', so I felt inclined to break the ice and bring a bit of light to the subject. I am not claiming to be the fountain of all knowledge on the subject, although I do have a lot of experience working with them directly as part of my role in the spiritual evolution arena.
The term 'entity' can be a bit confusing, so I'll draw a brief outline before focusing on the entities that people usually mean. There are three main types of entities; 1. The earth-bound spirit 2. Higher dimensional beings and 3. The non-human negative entity. We'll be primarily dealing with the latter category, although it feels helpful to introduce them all.
The Main Types of Entities:
1. Earth Bound Spirit
This generally refers to a human being who was incarnated, yet didn't move on in spirit when their body passed away. They stay here in spirit form until they are ready to move on. They are usually attached to form by fear of loss. Often bound to a specific place, unable to exist beyond it, they can be friendly, mischievous or down right malevolent. Earth bound spirits can at times be bothersome, although they engage with incarnated human beings very little. We won't be covering this type of entity in this article. I just felt inclined to mention it, to distinguish the difference.

2. Higher Dimensional Beings
These are beings whose consciousness is centred in the 4th density and higher. They sometimes have an interest in engaging with 3rd density beings, such as humans. They tend to differ from non-human negative entities (below) in that they each have an individual soul. They come in all shapes and forms, through multiple dimensions. Some higher dimensional beings are benevolent (eg. angels), some are malevolent and others dance somewhere in between. If malevolent or manipulative in anyway, they can influence and over-power a person in a more sophisticated way than the non-human, negative entities.
Higher dimensional beings are complex. Manipulative ones often prey on psychic people who can 'see' beyond the veil, at which point it is common for controlling higher-dimensional beings to present themselves as 'benevolent'. They can be master tricksters. There is a huge 'false-love-and-light' movement in the spiritual world today, being totally manipulated and controlled by less than benevolent beings from this category.
3. Non-Human Negative Entities
These are what people typically refer to when they say they have an entity in their field, and this is what we will be working with throughout the rest of this article.
These are the entities that often possess people, by living within their host's energy body. These entities act like parasites, often completely unbeknownst to their host. Some people have a visual psychic ability that permeates into the 4th density and are able to 'see' them, reporting all sorts of descriptions, shapes and sizes. People commonly mention tentacles or hooks that leech on to a persons energy field. Their most common food source is emotional energy. They do not have individual souls although they may act in individual ways. They have a collective group soul and consciousness and exist as part of a hive consciousness.
Most of them aren't actually malevolent, they are simply fulfilling a parasitical survival instinct; they are just hungry. They farm their food – emotions – in the same way that human beings farm cattle. They have learned to become very skillful at turning on the emotional tap of their human host, so that whenever they get hungry they can drink in emotional energy on demand. They home in on any emotional vulnerabilities and imbalances that a person has and tend to hook in a tentacle right on that touch point. As soon as they are hungry, they push the button and slurp up the emotional nectar that begins to flow.
Why Do I Have an Entity in My Field?
So you have a parasitic entity in your field? You know something isn't right? It's draining your energy? Activating your emotions? Feeding off you? Making you ill?
In essence, it's only there because you allow it to be there. Gulp! OK, so it may be a subconscious allowing, yet the power is within you. The entity doesn't want to be seen. It has a vested interest in being invisible. It wants to co-exist without its host ever knowing it is there. It doesn't want to starve.
Who is Particularly Vulnerable to Entity Attack?
As long as you are a human being (Homo Sapiens) you are vulnerable to attack, because Homo Sapiens has been hybridised for that purpose. It doesn't escape any of us. Although as we evolve and become more and more present, as we become fully enlightened, then it becomes much more difficult for them to deceive.
I've particularly noticed that those who have taken drugs or medication or do things that anaesthetise themselves (TV, alcohol, excessive video gaming) tend to have the biggest entity issues. With consciousness blasting drugs (psychedlics etc), it seems to be that a person goes from a normal state to having their awareness blasted open, missing several important and necessary evolutionary steps in between. A blind spot is created where the missing steps are. This is the place that entities slip through the door. It's a blind spot, so usually unnoticed by the person who's taken the drug. This can last a long time completely unnoticed (years/lifetimes). Medication that dampens and suppresses gives an entity the perfect opportunity to feed off the emotion that is being repressed by the drugs.
What To Do About It?
So, here's the key that unlocks the door. There is something within you that it is latching on to. It will be a blockage, a distortion or a button. The entity can only exist in your field if there is something for it to hook onto.
One of the most powerful things you can do is to take full responsibility for the fact that it is there because you have given it permission to be there.
Entities feed off emotions of all sorts. What are your emotional triggers? Do you experience any of the emotions in the list below?
Blaming others, anger, sense of victimisation, paranoia, fear, guilt, feeling deprived, worry, feeling sorry for yourself, bothered by being lonely, self-depreciation, feeling unworthy/not good enough, lack of motivation, insecurity, impatience, resentment, jealousy, depression, feeling disgusted, neediness, feeling unappreciated, feeling irritated, feeling trapped, head in the clouds, denial of darkness, avoidance of reality, everything's got to be perfect, controlling…
If you recognise any of these emotions as an issue for you (ie. a recurring theme in your life) and are reading this article, it is likely that you have an entity feeding into them and milking your emotions for food.
Acknowledgement and acceptance is the first step to self-empowerment. The next step is to know that entities are normal; most people have them in their field without realising it. The world, in fact, is a large cauldron of emotion, the perfect feeding ground for these pesky pests!
Work On Your Own Stuff
The most important thing that you can do is work on your stuff. It really is that simple. Once you remove the food source – charged emotional distortions – then they have nothing to grasp onto and fall away.
It's also vitally important that we don't deny the emotion. Because denial and suppression of self also creates the 'grey' areas where they hide. What we're looking for is the authentic – non-loaded – emotional expression of self, that which is aligned with the source. It is the distortions of these that the entities feed off.
People can and do remove entities, which sounds like an ideal solution. It can work temporarily. HOWEVER – unless you deal with the energy that invited it in the first place, you will simply draw another entity to you again and again and again UNTIL you release the attachment to that emotion from within yourself that draws it in. No one else can do this for you. It is part of the spiritual journey of self realisation, back to who you truly are. Be inspired and supported by others (catalysts and empaths can highlight them in your field), yet know that you have to walk the path with your own two feet.
Release the trapped emotion; let go of the attachment to the emotion and there will be no place for an entity to attach to you. Most people have to do this multiple times for different issues, over a period of time and through various levels of vibrational consciousness. There isn't a quick fix solution. It's a powerful way to catalyse the spiritual journey though, as you create the space for higher consciousness to flood in where you were once blocked. Indeed using this "Opposing Consciousness" as a mirror to your own limitation, is a powerful path to mastery.
What Else Might Help?
Look at specific spiritual work that helps you to honour and release distortions, inner tension or emotional blockages. Whatever work you do, the key is to consciously bring your attention to your blockages. Sound work, movement and any work that releases thwarted energy can all help if you are conscious whilst working with it.
Some might find guided meditation helpful. We have a collection of different meditations for catalysing the spiritual journey on Openhand's audio page, all of which help to let go of attachments. I thought it might be helpful to record a meditation that specifically deals with the release of inner blockages in order to cleanse your field of entities. So, especially for this article here is my latest guided meditation, as a gift from my heart to yours. Press the Play button on screen to hear the meditation, or press the download link to purchase your own copy.
Remember that the key to releasing entities from your field is to release your own blockages, so that they don't have anything to hook on to – anything else is just temporary.
Trinity
About the author:
Trinity is an experienced, empathic energy worker. Around 18 years ago, during a profound spiritual awakening, the world around her shattered. At the time, she became engulfed in a white, universal, timeless, formless light until nothing else existed, other than the nameless truth at the core of all sentient beings. Following this, her path rapidly became one of deep compassion for the Earth and environment.
During her journey, she has integrated a wide variety of multidimensional gifts including clairsentience, kundalini awareness, inner child healing, removal of energy blockages, past life regressions and karmic healing. She works hand in hand with the Angelic Realms.
Trinity is the co-founder of the Openhand Foundation, an organisation dedicated to the evolution of humankind. She works as the divine complement to her soul mate Open (Chris Bourne) to help facilitate the global Ascension process and feels incredibly blessed to be of divine service.
Source: wakeup-world.com
Spirited Away Nation: Magic in Indonesia is everywhere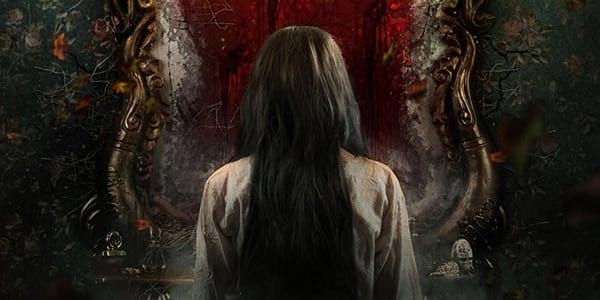 Indonesia is not one of those countries that fascinates at first sight. Too much poverty and disorder. One Indonesian pantun, an edifying quatrain, says: just as a worm from a stream falls into a river, so love sinks into the heart from the eyes, that is, it depends on external attractiveness. However, appearance, surface, visibility are not a priority for the Indonesians. You need to feel this country with your heart.
Perhaps this is the influence of difficult climatic conditions: it is rather difficult to think in a permanent sauna. American government structures even impose restrictions on access to posts of a certain level for persons who have spent more than three years in tropical Asia. It is believed that cognitive abilities undergo irreversible changes in such conditions.
The principles of formal logic cease to operate in this corner of the planet, which is literally between the worlds: underwater – a constantly approaching ocean, air – in the form of hurricanes, and fiery – a chain of active volcanoes encircles the country in a ring.
During the eruption of Mount Agung in Bali in 2017, Indonesians were looking for an explanation for what happened not in the information of geological exploration and the history of climate observations. They thought the eruption was caused by the spiritual fall of the Balinese. 
"Why is this happening now? It depends on the sincerity of the Indonesian people. Balinese people need to reconsider their spiritual aspirations and mentality, "- quoted the local socio-political publication of the Governor of Bali, Mangku Pastika.
Yet the atmosphere in Indonesia is so dense that it seems more real than real objects. Noises, sounds, colors – everything is refracted in this thickened air. Without exception, all Indonesians with whom I am familiar have personal experience of meeting, communicating and other contacts with various spirits and ghosts, according to beliefs, inhabiting these islands.
Talking about ghosts is not shameful; this is a completely understandable and socially accepted explanation of events. The concentration of events, which is not easy to explain by the laws of physics, is for some reason really increased here.
There is a big list of spirits inhabiting Indonesia. The most famous of these is, of course, Kuntilanak, the ghost of a pregnant woman. It can be detected by the smell of plumeria – flowers common in Indonesia that resemble jasmine, but with denser petals of a noble white and delicate yellow.
These flowers grow there like weeds everywhere. They line the roads, bloom on the trees planted around the beaches, garlands of these flowers are worn around the necks of the newlyweds. In general, almost everything and always smells there with plumeria, which means that the demon is always nearby.
Kuntilanak appears as a beautiful dark-haired woman with red eyes. In addition, a spirit can be identified by a hole in the neck, a hole in the back, and bleeding. She marks her presence with a high-pitched female laugh. It is believed that she is attracted by the smell of drying clothes, which is why many Indonesians and Malaysians are afraid to leave their clothes outside.
The spirit is especially cruel to men, one of whom, apparently, became the cause of the posthumous wanderings of a ghostly woman. The ghost kills the victim with nails, eats the intestines, and sucks the eyes directly from the sockets.
Sometimes Kuntilanak is identified with another spirit – Sundel Bolong, personifying a woman of easy virtue. Like Kuntilanak, Sundel Bolong died carrying a child conceived out of wedlock. For this reason, the spirit takes revenge on men and steals babies to replace their unborn baby. However, sometimes both infernal entities can harm young women out of envy. In this case, they turn into a bird, cause the woman to bleed and drink her blood.
Besides Kuntilanak, Indonesia is believed to be inhabited by countless other demons. One of the first texts in my Indonesian textbook was a clipping from the local press in the 1960s, which reported how an entire class in a small rural school turned into a "kerasukan", that is, the children were possessed by spirits and robbed of their will. In addition to Kuntilanak, who deprives people of their will, does all sorts of horrors with them and is loved for this by the authors of numerous Indonesian horror films, many local ghosts do not harm a person.
A nation that massively believes in ghosts lives in a special atmosphere on the verge of dream and reality. In addition, sometimes it is not so important what really exists, how important is what your interlocutors and partners believe in, especially if there are many of them: collective beliefs and the irrational behavior dictated by them is the social reality in which you have to live.
People of the shadow: what do the mysterious shadow creatures want from us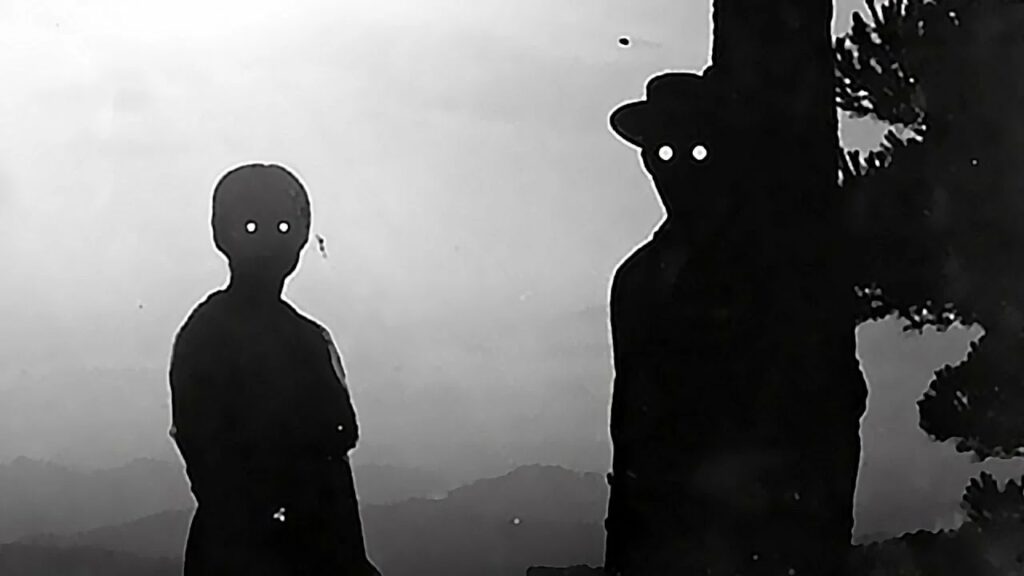 Shadow creatures are neither ghosts nor people, and we know these creatures as shadow people. It seems that the "shadow" know about our location and want us to feel fear or even panic in their presence.
People-shadows or shadow people are paranormal dark barely visible silhouettes known to mystics for a long time. They look like dark humanoid creatures or barely noticeable ghosts, often seen only with peripheral vision. Witnesses claim that shadow people only catch a few seconds, eyewitnesses also say that they looked into the eyes of shadow people and their eyes shone with a red light, like demons.
Shadow people can take different shapes and sizes: look like full-fledged people or even like animals. But most often these are thin tall strange figures. Be that as it may, they appear only for a moment, quickly evaporating into the air. Unfortunately, they can harm humans, which was proven in 2013.
The video posted on the web had confirmation of the existence of a shadow man who was visible for over a minute! An unknown silhouette knocks down a man walking down the corridor and drags him across the floor for several seconds. After some time, it also suddenly disappears, releasing the person. As it became known, the building where the striking phenomenon was filmed has complaints from tenants who more than once meet paranormal events in their home.
There are very few known cases though of adverse events caused by shadow people. In most cases, they appear or disappear as soon as they are found.
Shadow creatures can be spotted out of the corner of your eye. Some people who saw them or knew about their presence say that they are alien creatures, slipping in and out of our field of vision. In the eyewitness accounts, the observation of the recurrence of shadow manifestations is especially often mentioned.
Whether they are an elusive race that has always coexisted with us is an interesting theory suggesting that these creatures are frequent guests in our lives.
Paranormal researchers consider shadow people to be malevolent supernatural entities. Perhaps shadow people will not cause physical pain, but they can affect you emotionally, for example, cause fear – this gives them energy.
Skeptics and scientists believe that shadow people are optical illusions or hallucinations that appear under the influence of drugs or physiological changes in the body. When the left temporo-parietal brain is stimulated, these strange images are created.
Often the appearance of these shadows is inextricably linked with sleep paralysis, when a person is, as it were, between sleep and reality. Scientifically, this is called hypnogogy. Hypnogogia is called "the phenomenon of the face in the dark" for such hallucinations.
All eyewitnesses, regardless of where they live, talk about the same sensations in the presence of shadow creatures. Fear is a cold feeling that overcomes a person at this moment.
Some people say they even saw the eerie red eyes of these dark personalities that momentarily appear anywhere and demonstrate the ability to walk on the walls of enclosed spaces, which defies the general laws of physics.
Whoever they are, they feed on human energy, emit bad vibrations and give negative emotions. We do not know how they got into our dimension, about the purpose of their mission and how they affect the human essence. The main thing is to stop feeling fear in their presence and not to "feed" anyone with your precious energy.
Ghost hunter told how to summon spirits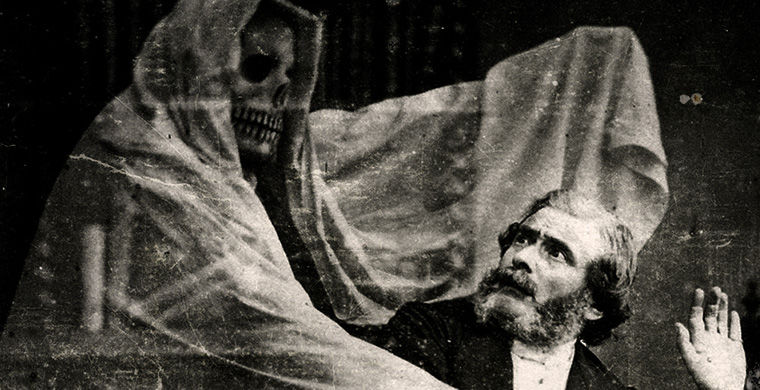 A ghost hunter explained how to summon ghosts and when is the best time to do it according to The Daily Star.
Jade Capasso explores hotels, inns, historical places to allegedly reveal the spirits and ghosts that are present in them. She shares her discoveries on the YouTube channel Ghost Club Paranormal. The girl is sure that you can also talk with spirits.
The 28-year-old ghost hunter is confident that you can talk to ghosts and spirits using a voice recorder. A particularly good time for this, according to her, is the eve of All Saints' Day – Halloween.
"I think there is more activity during Halloween. More people believe in the other world, "she said.
She recalled that Halloween pumpkin is an invariable attribute and symbol of the holiday. People decorate their home with funny, scary, and sometimes even terrifying faces.
"I'm sure there will be more sessions and many will use Ouija boards," she says.
To connect with the "other world", you can go to a famous haunted place, says Kapassa. She also recommends checking your home for ghosts.
To hear a ghost, the girl recommends using special equipment. 
After all, ghosts, she said, emit sounds at ultra-low frequencies that are not perceived by the human ear. You can hear them, as she notes, only on audio recordings.
The girl says that you need to leave the digital voice recorder in a room where paranormal activity is observed all night, or ask questions and wait for an answer.
"Ask questions, and who knows, you might hear a disembodied voice answering you," says Jade.
According to her, there is no need to rush, because the spirits must be given enough time to respond.
"You probably won't hear them in real time. But if you listen to the recording, you might hear someone from the underworld, "she said.