4th Dimensional Entities and What You Can Do About Them
Whether we like it or not, entities are everywhere in the 4th dimensional field around us. If you've been drawn to read this article then I imagine you have already experienced the challenges that having entities in your field might bring.
It's a bit of a taboo subject in western culture; one of those subjects where people are a bit concerned about being labelled as 'crazy' or 'Xfiles-ish', so I felt inclined to break the ice and bring a bit of light to the subject. I am not claiming to be the fountain of all knowledge on the subject, although I do have a lot of experience working with them directly as part of my role in the spiritual evolution arena.
The term 'entity' can be a bit confusing, so I'll draw a brief outline before focusing on the entities that people usually mean. There are three main types of entities; 1. The earth-bound spirit 2. Higher dimensional beings and 3. The non-human negative entity. We'll be primarily dealing with the latter category, although it feels helpful to introduce them all.
The Main Types of Entities:
1. Earth Bound Spirit
This generally refers to a human being who was incarnated, yet didn't move on in spirit when their body passed away. They stay here in spirit form until they are ready to move on. They are usually attached to form by fear of loss. Often bound to a specific place, unable to exist beyond it, they can be friendly, mischievous or down right malevolent. Earth bound spirits can at times be bothersome, although they engage with incarnated human beings very little. We won't be covering this type of entity in this article. I just felt inclined to mention it, to distinguish the difference.

2. Higher Dimensional Beings
These are beings whose consciousness is centred in the 4th density and higher. They sometimes have an interest in engaging with 3rd density beings, such as humans. They tend to differ from non-human negative entities (below) in that they each have an individual soul. They come in all shapes and forms, through multiple dimensions. Some higher dimensional beings are benevolent (eg. angels), some are malevolent and others dance somewhere in between. If malevolent or manipulative in anyway, they can influence and over-power a person in a more sophisticated way than the non-human, negative entities.
Higher dimensional beings are complex. Manipulative ones often prey on psychic people who can 'see' beyond the veil, at which point it is common for controlling higher-dimensional beings to present themselves as 'benevolent'. They can be master tricksters. There is a huge 'false-love-and-light' movement in the spiritual world today, being totally manipulated and controlled by less than benevolent beings from this category.
3. Non-Human Negative Entities
These are what people typically refer to when they say they have an entity in their field, and this is what we will be working with throughout the rest of this article.
These are the entities that often possess people, by living within their host's energy body. These entities act like parasites, often completely unbeknownst to their host. Some people have a visual psychic ability that permeates into the 4th density and are able to 'see' them, reporting all sorts of descriptions, shapes and sizes. People commonly mention tentacles or hooks that leech on to a persons energy field. Their most common food source is emotional energy. They do not have individual souls although they may act in individual ways. They have a collective group soul and consciousness and exist as part of a hive consciousness.
Most of them aren't actually malevolent, they are simply fulfilling a parasitical survival instinct; they are just hungry. They farm their food – emotions – in the same way that human beings farm cattle. They have learned to become very skillful at turning on the emotional tap of their human host, so that whenever they get hungry they can drink in emotional energy on demand. They home in on any emotional vulnerabilities and imbalances that a person has and tend to hook in a tentacle right on that touch point. As soon as they are hungry, they push the button and slurp up the emotional nectar that begins to flow.
Why Do I Have an Entity in My Field?
So you have a parasitic entity in your field? You know something isn't right? It's draining your energy? Activating your emotions? Feeding off you? Making you ill?
In essence, it's only there because you allow it to be there. Gulp! OK, so it may be a subconscious allowing, yet the power is within you. The entity doesn't want to be seen. It has a vested interest in being invisible. It wants to co-exist without its host ever knowing it is there. It doesn't want to starve.
Who is Particularly Vulnerable to Entity Attack?
As long as you are a human being (Homo Sapiens) you are vulnerable to attack, because Homo Sapiens has been hybridised for that purpose. It doesn't escape any of us. Although as we evolve and become more and more present, as we become fully enlightened, then it becomes much more difficult for them to deceive.
I've particularly noticed that those who have taken drugs or medication or do things that anaesthetise themselves (TV, alcohol, excessive video gaming) tend to have the biggest entity issues. With consciousness blasting drugs (psychedlics etc), it seems to be that a person goes from a normal state to having their awareness blasted open, missing several important and necessary evolutionary steps in between. A blind spot is created where the missing steps are. This is the place that entities slip through the door. It's a blind spot, so usually unnoticed by the person who's taken the drug. This can last a long time completely unnoticed (years/lifetimes). Medication that dampens and suppresses gives an entity the perfect opportunity to feed off the emotion that is being repressed by the drugs.
What To Do About It?
So, here's the key that unlocks the door. There is something within you that it is latching on to. It will be a blockage, a distortion or a button. The entity can only exist in your field if there is something for it to hook onto.
One of the most powerful things you can do is to take full responsibility for the fact that it is there because you have given it permission to be there.
Entities feed off emotions of all sorts. What are your emotional triggers? Do you experience any of the emotions in the list below?
Blaming others, anger, sense of victimisation, paranoia, fear, guilt, feeling deprived, worry, feeling sorry for yourself, bothered by being lonely, self-depreciation, feeling unworthy/not good enough, lack of motivation, insecurity, impatience, resentment, jealousy, depression, feeling disgusted, neediness, feeling unappreciated, feeling irritated, feeling trapped, head in the clouds, denial of darkness, avoidance of reality, everything's got to be perfect, controlling…
If you recognise any of these emotions as an issue for you (ie. a recurring theme in your life) and are reading this article, it is likely that you have an entity feeding into them and milking your emotions for food.
Acknowledgement and acceptance is the first step to self-empowerment. The next step is to know that entities are normal; most people have them in their field without realising it. The world, in fact, is a large cauldron of emotion, the perfect feeding ground for these pesky pests!
Work On Your Own Stuff
The most important thing that you can do is work on your stuff. It really is that simple. Once you remove the food source – charged emotional distortions – then they have nothing to grasp onto and fall away.
It's also vitally important that we don't deny the emotion. Because denial and suppression of self also creates the 'grey' areas where they hide. What we're looking for is the authentic – non-loaded – emotional expression of self, that which is aligned with the source. It is the distortions of these that the entities feed off.
People can and do remove entities, which sounds like an ideal solution. It can work temporarily. HOWEVER – unless you deal with the energy that invited it in the first place, you will simply draw another entity to you again and again and again UNTIL you release the attachment to that emotion from within yourself that draws it in. No one else can do this for you. It is part of the spiritual journey of self realisation, back to who you truly are. Be inspired and supported by others (catalysts and empaths can highlight them in your field), yet know that you have to walk the path with your own two feet.
Release the trapped emotion; let go of the attachment to the emotion and there will be no place for an entity to attach to you. Most people have to do this multiple times for different issues, over a period of time and through various levels of vibrational consciousness. There isn't a quick fix solution. It's a powerful way to catalyse the spiritual journey though, as you create the space for higher consciousness to flood in where you were once blocked. Indeed using this "Opposing Consciousness" as a mirror to your own limitation, is a powerful path to mastery.
What Else Might Help?
Look at specific spiritual work that helps you to honour and release distortions, inner tension or emotional blockages. Whatever work you do, the key is to consciously bring your attention to your blockages. Sound work, movement and any work that releases thwarted energy can all help if you are conscious whilst working with it.
Some might find guided meditation helpful. We have a collection of different meditations for catalysing the spiritual journey on Openhand's audio page, all of which help to let go of attachments. I thought it might be helpful to record a meditation that specifically deals with the release of inner blockages in order to cleanse your field of entities. So, especially for this article here is my latest guided meditation, as a gift from my heart to yours. Press the Play button on screen to hear the meditation, or press the download link to purchase your own copy.
Remember that the key to releasing entities from your field is to release your own blockages, so that they don't have anything to hook on to – anything else is just temporary.
Trinity
About the author:
Trinity is an experienced, empathic energy worker. Around 18 years ago, during a profound spiritual awakening, the world around her shattered. At the time, she became engulfed in a white, universal, timeless, formless light until nothing else existed, other than the nameless truth at the core of all sentient beings. Following this, her path rapidly became one of deep compassion for the Earth and environment.
During her journey, she has integrated a wide variety of multidimensional gifts including clairsentience, kundalini awareness, inner child healing, removal of energy blockages, past life regressions and karmic healing. She works hand in hand with the Angelic Realms.
Trinity is the co-founder of the Openhand Foundation, an organisation dedicated to the evolution of humankind. She works as the divine complement to her soul mate Open (Chris Bourne) to help facilitate the global Ascension process and feels incredibly blessed to be of divine service.
Source: wakeup-world.com
The great inventor's quest to communicate with the Dead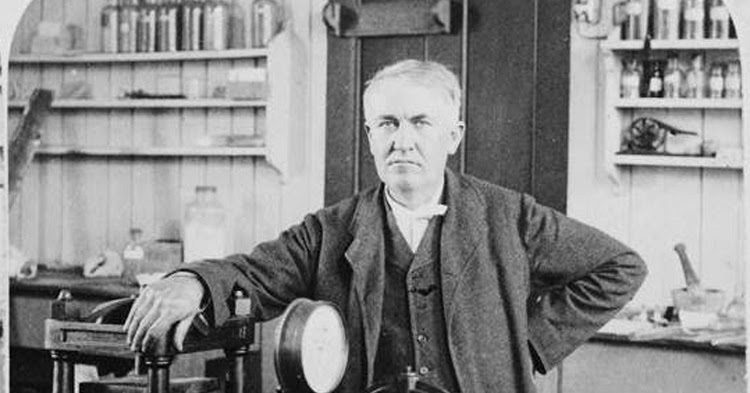 "I have been at work for some time building an apparatus to see if it is possible for personalities which have left this earth to communicate with us."
Those are the words of the great inventor Thomas Edison in an interview in the October 1920 issue of The American Magazine. And in those days, when Edison spoke, people listened. By any measurement, Thomas Edison was a superstar in his time, a brilliant inventor during the height of the Industrial Revolution when man was mastering machine.
Called "The Wizard of Menlo Park" (which has since been renamed Edison, New Jersey), he was one of history's most prolific inventors, holding 1,093 U.S. patents. He and his workshop were responsible for the creation or development of many devices that changed the way people lived, including the electric light bulb, the motion picture camera and projector, and the phonograph.
GHOST OF A MACHINE
But did Edison invent a ghost box – a machine to talk to the dead?
It has long been speculated in paranormal circles that Edison did indeed create such a device, though it must have been somehow lost. No prototypes or schematics have ever been found. So did he build it or not?
Another interview with Edison, published in the same month and year, this time by Scientific American, quotes him as saying, "I have been thinking for some time of a machine or apparatus which could be operated by personalities which have passed on to another existence or sphere." (Emphasis mine.) So in two interviews conducted around the same time, we have two very similar quotes, one in which he says that he has been at work "building" the device, and in the other that he has merely been "thinking" about it.
Somewhat contradictorily, the Scientific American article says, despite Edison's quote, that "the apparatus which he is reported to be building is still in the experimental stage…" as if there is a prototype.
However, since we have no evidence of such a device having been constructed or even designed by Edison, we have to conclude that it was an idea that never materialized.
Although Edison seems to have gotten ahead of himself with this idea in The American Magazine interview, it's quite clear that he had a genuine interest in the idea. While the Industrial Revolution was rolling along with a full head of steam, the Western world was also entertaining another movement of a very different sort – the Spiritualist movement. Operating at opposite ends of the philosophical spectrum – the logical, scientific, and mechanical versus the spiritual and ephemeral – the two movements were perhaps counterweights to each other.
FILLING A NEED
So why would Edison the scientist be interested in such a thing? Psychic mediums were all the rage, and they were conducting séances and spewing ectoplasm faster than Harry Houdini could debunk them. Phony mediums notwithstanding, it was becoming increasingly popular to think that it might be possible to communicate with the dead. And if it was at all possible, Edison reasoned that it could be accomplished through scientific means – a device that could do the job that mediums advertised.
"I don't claim that our personalities pass on to another existence or sphere," he told Scientific American. "I don't claim anything because I don't know anything about the subject.
For that matter, no human being knows. But I do claim that it is possible to construct an apparatus which will be so delicate that if there are personalities in another existence or sphere who wish to get in touch with us in this existence or sphere, the apparatus will at least give them a better opportunity to express themselves than the tilting tables and raps and ouija boards and mediums and the other crude methods now purported to be the only means of communication."
Edison's was a scientist's approach: If there was a popular need or desire, an invention might be able to fill it. "I believe that if we are to make any real progress in the psychic investigation," he said, "we must do it with scientific apparatus and in a scientific manner, just as we do in medicine, electricity, chemistry, and other fields."
WHAT DID EDISON HAVE IN MIND?
Edison revealed very few details about the device he intended to build. We can only speculate that he was either being a cautious businessman who didn't want to say too much about his invention to potential rivals or he didn't really have many concrete ideas. "This apparatus," he told Scientific American, "is in the nature of a valve, so to speak. That is to say, the slightest conceivable effort is made to exert many times its initial power for indicative purposes." He then likened it to the mere turning of a valve that starts a huge steam turbine. In the same way, the barest whisper of effort from a spirit could influence the highly sensitive valve, and that action would be greatly magnified "to give us whatever form of record we desire for the purposes of investigation."
He refused to divulge any more than that, but clearly Edison had in mind a ghost hunting tool. He went on to say that one of his employees who was working on the device recently died and that if the invention worked, "he ought to be the first to use it if he is able to do so."
Again, we have no evidence for the device having been built, yet it is possible that it was constructed and then destroyed along with all the paperwork — perhaps because it didn't work and Edison wanted to avoid embarrassment after his proclamations in the interviews.
NOT LIKE FRANK'S BOX
The machine that Edison describes sounds nothing like today's "ghost boxes," and it is a mistake to assume that devices such as Frank's Box were derived from Edison's work.
In fact, Frank Sumption, the inventor of Frank's box, has made no such claim. In 2007, he told Rosemary Ellen Guiley in an interview for TAPS Paramagazine that he was inspired by an article about EVP in Popular Electronics magazine. According to Sumption, his device is a simple of method of "supplying 'raw' audio that spirits and other entities can use to form voices." It does so with a specially modified radio that sweeps its tuning across AM, FM, or shortwave bands. "The sweep can be random, linear or even done by hand," Sumption says. The theory is that the spirits piece together words and phrases from these broadcasts to relay messages.
Ghost hunting groups from all over are creating and using their own ghost boxes, called Shack Hacks (because they employ modified Radio Shack portable radios), that work in the same way. (I have one, but have had very little success with it.)
Although some respected researchers, including Guiley, seem convinced of the reality of this phenomenon, the jury is still out, as far as I am concerned, regarding the authenticity of the communication. Although I have heard interesting bits and pieces from ghost boxes, I've yet to experience or hear recordings of ghost box sessions that are unambiguous and thoroughly convincing. Virtually everything that is heard (like many low-grade EVP) is open to interpretation.
EDISON AND LIFE AFTER DEATH
As revealed in these interviews, Edison did not subscribe to conventional notions of life after death. He surmised that life was indestructible and that "our bodies are composed of myriads and myriads of infinitesimal entities, each in itself a unit of life." Moreover, he saw the interconnectedness of all living things: "There are many indications that we human beings act as a community or ensemble rather than as units.
That is why I believe that each of us comprises millions upon millions of entities, and that our body and our mind represent the vote or voice, whichever you wish to call it, of our entities…. The entities live forever…. Death is simply the departure of the entities from our body."
"I do hope that our personality survives," Edison said. "If it does, then my apparatus ought to be of some use. That is why I am now at work on the most sensitive apparatus I have ever undertaken to build, and I await the results with the keenest interest."
Considering the remarkable track record of this incredible mind, we can only wonder how the world would be different had Edison succeeded.
Read More On This At: https://www.thoughtco.com
Self Proclaimed 'Time-traveller' claiming to be from 2030 PASSED lie detector test –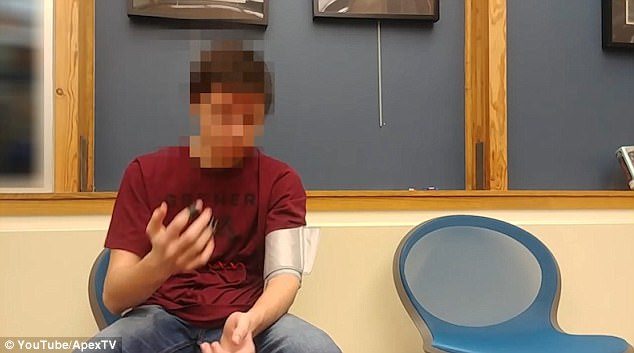 A 'time-traveller' who says he is from the future has passed a lie detector test after claiming Donald Trump will be re-elected and Artificial Intelligence will take over.
In a startling YouTube video posted by Apex TV the man, whose face and voice have been distorted to hide his identity, claims he has risked his life to travel back in time.
Apex TV says it is 'one of the biggest voices of paranormal content on YouTube', with over 56 million views and 100,000 subscribers.
His mission, he says, is to tell those alive now what the world has in store.
Among his predictions is the claim that Google Glass-style robotics will spread across the globe.
Technology will also have developed to the point where it will be able to independently run a home.
Bitcoin will be increasingly popular but pennies and cents will still be in use.
In 2030 he says the US president is a mysterious figure called Ilana Remikee.
He also suggests global warming has caused temperatures in North America to increase while Europe has cooled.
Humans will reach Mars in 2028 and, the same year, time travel will be discovered.
He states that electric cars will be able to travel as fast as diesel and petrol ones (despite many already being able to do so) and many forms of cancer have been cured.
In a previous interview with Paranormal Elite, Noah said he had anorexia and is in fact 50-years-old, but that he had taken an age rejuvenation drug which had transformed him into a 25-year-old.
Of course, his claims have attracted scepticism. In response, he agreed to take a lie detector test on camera.
In the footage from ApexTV the would-be oracle is seen sitting on a chair with what appears to be a polygraph lie detector wrapped around his bicep.
He is asked to predict some of the future's major events – and confirm he really is who he says he is.
The interview begins and Noah is asked a simple question: 'Are you an actual time traveller from the year 2030?'
He responds with a yes and 'TRUE' appears in large green letters superimposed on the video. However, the results on the machine are not shown.
Noah then claims he has 'hard evidence' to back up his predictions but isn't sure that he can say what that it because it might cause a paradox.
Once again, the word 'TRUE' appears on screen again.
Read More On This At:http://www.dailymail.co.uk/
The Top 5 Scariest Places in the Philippines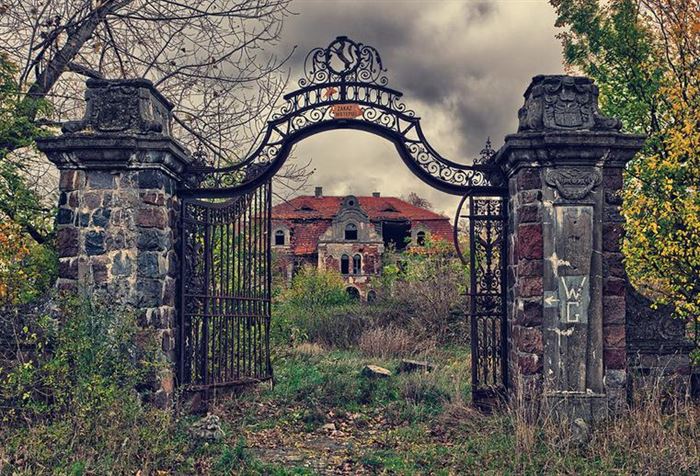 Discover the top 5 scariest places in the Philippines and learn the truth about them. If you're looking for spine-chilling places to explore while staying in the Philippines for vacation, then let me walk you through the top 5 scariest places in the Pearl of the Orient Seas.
Haunted places like streets, buildings, and houses usually have a rich history of bloody past. Most of the paranormal activities that are happening in these places came from morbid and tragic events in the old times. Some scary stories take root in legends and mythical characters that people talked about for many years.
In the Philippines, where history and culture mostly developed because of its rich antiquities during the war era and invasion period, many haunted places now were remnants of the past. While other spooky places were brought by tragic events from unfortunate accidents.
In this article, let me take you to the scariest places in the Philippines that will surely raise your curiosity if you're into ghostly and eerie adventures. Check them out below.
List of Top 5 Scariest Places in the Philippines
Balete Drive
First on our list of top 5 scariest places in the Philippines is one of the most famous ghost area in Manila, the Balete Drive. Located in New Manila, Balete drive is said to be haunted by a white lady (a popular ghost in the Philippines, which means a female soul or spirit dressed in white. According to commuters and drivers specifically taxi drivers, at around 12 midnight and 3 am, a bloody white lady shows up to either ask for help or look for her murderer.
Back in the past, it was said that a female student was raped and murdered in Balete Drive. During those days, Balete trees surrounded Balete Drive. This is the main reason the street was called Balete Drive. The alleged murderer was said to be a taxi driver and according to the reports, that woman was buried under a Balete tree. In addition, according to folklore, Balete is housed with mysterious creatures and this contributes to the already haunted street of Balete Drive.
Clark Airbase Hospital
Hospitals are the common lounge of spirits and abandoned hospitals are even worse. In Angeles City, Pampanga, an abandoned hospital was featured in the horror documentary; "I wouldn't Go in There" of National Geographic back in 2013 and this was the Clark Airbase Hospital. In the past, it was a refuge site to soldiers during World War II and the Vietnam War.
According to the Ghost Hunters International group, Clark Airbase Hospital was one of the most haunted places in the world because the spirits who are residing here are reported as violent and rude to visitors. Based on some personal accounts of explorers and paranormal investigators, spirits and the unknown threw rocks and other objects to them when they visited the place. Paranormal activities like screams, howls, and apparitions are also common in this hospital.
Pindangan Ruins
Third on our list of top 5 scariest places in the Philippines is the Pindangan ruins, in San Juan City, La Union. This place is the remnant of an old church that was built in 1786. In the past, it was a place for unity between two villages (San Vicente de Balanac Village and Guillermo de Dalagdang Village) under the protection of Father Jose Torres. Now, the place is full of spirits and the most popular spirit was said to be the headless stabbed priest who was allegedly seen searching and calling for his lost head.
Moreover, this place is also haunted by spirits that are called "Pasatsat" which comes from the word "satsat" that means, "to stab." They were the people who died in World War II when coffin and graveyards were too expensive so people wrapped their dead in reed mats. According to locals, these spirits will haunt you and in order to stop them, you have to stab open their makeshift caskets and cut it in half.
Ozone Disco
One of the terrifying fire accidents in the Philippines took place in Ozone Disco in Quezon City. On March 18, 1996, a massive fire engulfed the small nightclub. The disco was approved for occupancy of only 35 people, but during that time, around 350 patrons and 40 club employees were said to be enjoying the night in the Ozone disco. Based on the accounts of the surviving victims, light sparked flying inside the disc's jockey booth and shortly after that smoke followed and people thought it was just a party plan. To their horror, the electrical system shut down and flame erupted.
According to the court, 162 people died in the Ozone disco and most victims were graduating students from Universities. These days the disco is already an abandoned place but many ghostly sightings were reported within the area especially at night. Some locals said that they could hear music and see disco lights. Others claimed seeing silhouettes of dancing people and hearing screams and moaning. Moreover, families of the victims were occasionally seen in the place with spirit mediums to contact their dead loved ones. In one occasion, a spirit of a boy named "Ed" was contacted and according to the reports, he wanted to say goodbye to his family.

Diplomat Hotel
In the popular city of Pines, Baguio, there is this haunted place called the Diplomat Hotel or also known as Dominican Hill Retreat House. This structure was built in 1911 for the American Friars of the Dominican Order. It was originally constructed as a retreat house for relaxation, a monastery, and a school all-in-one. In the height of the World War II, the Japanese attacked the hotel and many people were ruthlessly killed. This includes ordinary children, priests, nuns, families and even babies.
The Diplomat Hotels, Inc., revived the place in 1973 and according to the staff of the hotel; the place is indeed haunted and scary. Years later, the owner died and the hotel stopped operating.
Many ghost sightings have been reported in the area. Some claimed that headless priests and nuns, who were victims of the World War II, haunt the Diplomat Hotel. Others heard moaning and crying of babies at night. Moreover, paranormal activities like the banging of doors, screaming people in pain and ghostly apparitions were said to occur in this haunted hotel.
If you're brave enough to visit these places, then I suggest you don't go alone. You may encounter bad spirits or ghosts that can harm you. Alternatively, If you're scared and couldn't imagine yourself traveling these scariest places, then I suggest you focus on exploring the wonders of the Philippines.
Interesting Links:
https://en.wikipedia.org/wiki/Ozone_Disco_Club_fire
https://en.wikipedia.org/wiki/Clark_Air_Base
https://en.wikipedia.org/wiki/List_of_haunted_locations_in_the_Philippines
https://www.buzzfeed.com/isabellelaureta/haunted-places-philippines?utm_term=.stYMVQ1gm#.xcAaKXAVM
http://business.inquirer.net/238610/haunted-structures
https://philnews.ph/2017/10/31/top-10-terrifying-scariest-places-philippines/
Related