40,000-Year-Old Tree Shows What Happened During Earth's Last Magnetic Pole Reversal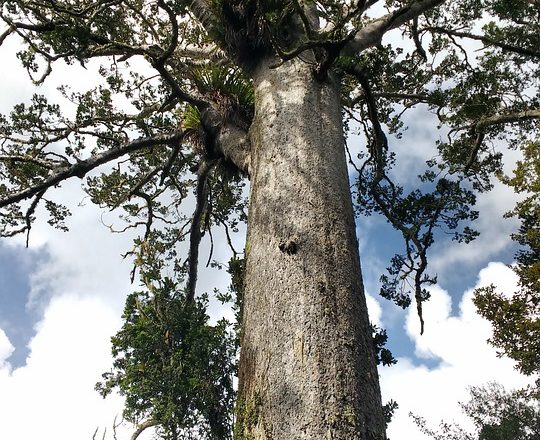 Most people think tree rings are primarily used to tell the age of a tree and secondarily to make furniture look better. Believe it or not, there's so much more that can be found in tree rings that an entire scientific field – dendroclimatology – is devoted to the study of climate and atmospheric conditions during different periods in history that can be revealed by analyzing tree rings. Excited dendroclimatologists are shaking like redwoods in a California quake at what they might find in the rings of a well-preserved kauri tree from about 41,000 years ago found buried in a swamp in New Zealand. One thing they won't find is end tables and bookcases. However, what they will find is a bark-encased picture of Earth's last magnetic polar shift – an event that is quickly occurring again. Did the rings reverse too?
"Over a period of 200 to 300 years, the virtual geomagnetic pole moved in clockwise fashion from its original northern position, traveling well into the Southern Hemisphere before swinging north again. If this were to occur at present, it would probably have significant implications for modern technology because very much stronger cosmic radiation impinging on the Earth's surface would almost certainly impact upon satellites and communication. We do not need to be alarmist over this but it is important to know just how quickly these changes can occur."
It's too late to not be alarmist, since the news about the magnetic North Pole moving to Siberia and on to the Southern Hemisphere has already been on Twitter, conspiracy sites and the mainstream media. However, Alan Hogg, director of Waikato University's Waikato Radiocarbon Dating Laboratory, say studying the rings throughout this monstrous 16-meter-long (52.5 feet), 2.5 meters wide (8.2 feet), 60-ton log will reveal exactly how radiocarbon changed during its life span. That life span, which was estimated to be between 1500 and 200 years, began about 42,5000 years ago near what is now Kaikohe, a town in the Far North District of New Zealand. The kauri (Agathis australis) was found in late March in a massive swamp during excavations for a new geothermal power station near Ngāwhā Springs. The tree was preserved in clay 9 meters (29.5 feet) underground and the ends had to be cut off to move it. during site works for the new power station.
"It feels like it's being returned to its rightful owners."
Project site manager Mike Ohs gave the tree to local Maori leaders, who, after finding out it may be the only tree ever discovered from the Laschamp Event, the most recent reversal of the Earth's north and south magnetic poles, allowed researchers like Alan Hogg and Professor Chris Turney from the University of New South Wales, an expert in paleoclimatology and climate change over the past 40,000 years, to study it. their initial reports in early July confirmed the tree's age.
"We will be comparing results from dating this tree with dating from other sites to build a clearer picture of past climate changes."
The tree was part of a vast kauri forest which covered the upper North Island and was exposed to the climate change caused by the Laschamp Event. While traumatic, it obviously survived, as did the kauri forests until the 1820 arrival of Europeans with axes, saws and a burning desire to cut down trees. It's estimated that only 4 per cent of that original forest now remains.
What will this tree reveal about the last magnetic pole reversal … and the next one? What will it tell us … and possibly warn us … about climate change?
Forget the phony time travelers. This kauri is a true time machine.
Source: Mysterious Universe
A strange phenomenon in the Arctic, the cause of which is unknown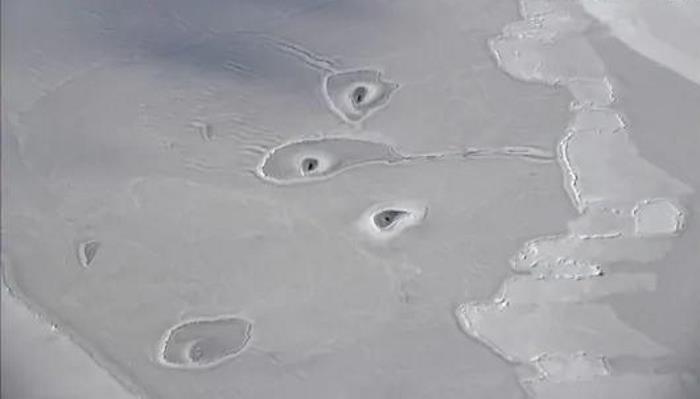 In 2018, a plane flying over the Greenland glaciers noticed strange holes in the ice. NASA scientists cannot yet find the reason for their appearance.
The Arctic is a mysterious place, and as the Earth's climate changes, it changes faster than scientists can record. So, according to NASA, strange holes began to appear in the ice, and so far no one can understand what causes them.
The photo was taken by John Sonntag, a scientist working for NASA's IceBridge operation, an ambitious mission to capture as much detail as possible of the North and South Poles in hopes of figuring out what is happening right now in these remote parts of the planet.
Unfortunately, this photo raises more questions than answers, at least for now. But even though scientists from IceBridge do not have an exact answer to what these holes are, they make assumptions. / These holes may be caused by ice melting due to the water warming under the ice, or they may be air pockets caused by whales or seals. However, for the latter variant the holes are somehow too big.
NASA even asked its readers on the Internet for advice on what it might be. There were many assumptions, but it is not yet possible to say exactly why these holes formed.
Rich people from all over the world are buying submarines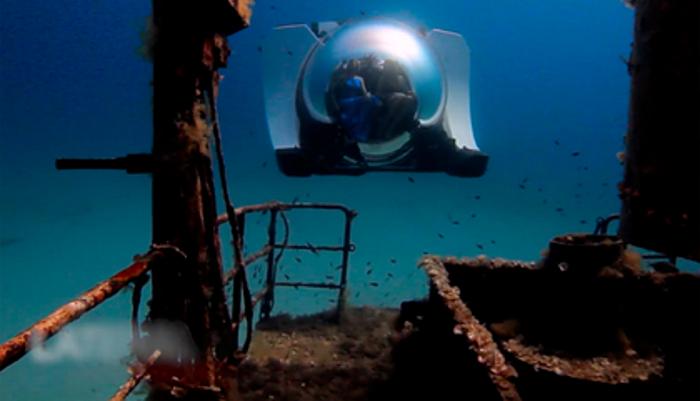 The wealthy around the world will spend millions of dollars on private submarines, following Russian billionaire Roman Abramovich, The Times reports.
According to the publication, in the period from 2019 to 2020, it was about the sale of 15 to 25 submarines, however, this number is expected to double in 2021. According to representatives of the three leading submarine manufacturing companies, next year the market will be estimated at 75 million pounds.
Among the first buyers of deep-sea vessels were the owner of Chelsea Football Club Roman Abramovich, the late Microsoft founder Paul Allen and the Emir of Abu Dhabi, Sheikh Khalifa Al Nahyan.
Roy Heijdra of the Dutch company U-Boat Worx noted that wealthy people increasingly want their yachts to be specially equipped for exploration, not just luxury holidays. According to him, ten vessels were sold in 2020 worth up to £ 2.2 million each. Among them was the Nemo model, which is estimated at 875 thousand pounds, has a height of 2.8 meters and can dive to a depth of more than 90 meters with two people on board.
In turn, the executive director of the Florida company Triton, Bruce Jones, said that compared with the previous year sales of submarines this year rose by almost a third, despite the pandemic coronavirus. At the moment, he has about five orders that need to be completed by the beginning of 2021.
A prehistoric forest that grew on earth a million years ago was found on the slope of Kilimanjaro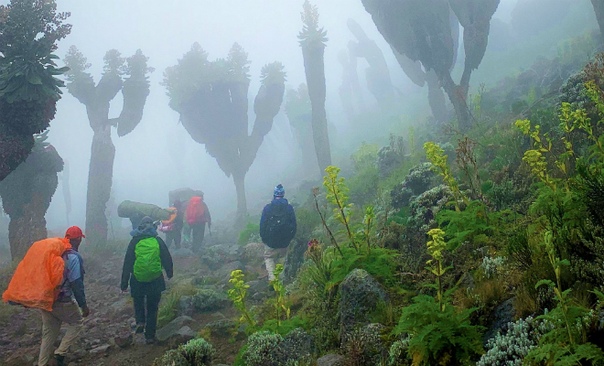 Just 300 kilometers south of the equator is the highest point in Africa, the potentially active stratovolcano Kilimanjaro, which covers an area of ​​more than 390 hectares. But as a free-standing mountain, the climatic zones of which become less and less like a terrestrial landscape as it rises, Kilimanjaro is especially notable as an incubator for isolated, mutated or rare species that are almost never found anywhere else.
Recently, on one of the slopes, scientists discovered plants of a prehistoric forest. They grew on Earth a million years ago.
Senecio kilimanjari is a giant plant. It has practically not changed over the past million years, dinosaurs once roamed in the same forests. The territory of the giant groundwort begins at an altitude of 3000 meters. There is less rainfall and therefore the prehistoric forest is not so dense. This only further emphasizes the monumentality of the giant plants standing separately from each other, capable of growing up to 5-7 meters.
To survive in such a harsh environment – high in the mountains, temperatures regularly drop below zero during the night – the plants have developed water accumulation in the core of the stem, the movement of nyctinous leaves (which means that the leaves close when the temperature drops too much), natural 'antifreeze "And self-isolation due to wilted and dead foliage (one of the reasons terrestrial plants look so strange).
The prehistoric forest rises to about 4,300 meters. Above the slopes of Kilimanjaro, only a barren alpine desert begins, ending in a colossal glacier at the very top of the stratovolcano.