4 Ways to De-Escalate Extremism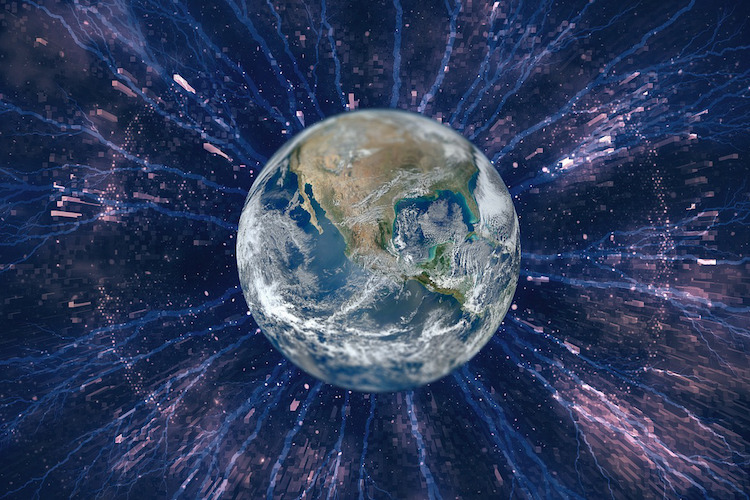 "Problems are solvable. That does not mean that they will solve themselves, but it does mean that we can solve them if we sustain the benevolent forces of modernity that have allowed us to solve problems so far, including societal prosperity, wisely regulated markets, international governance, and investments in science and technology." ~Steven Pinker
Humanistic environmentalism is the way forward if we wish to survive in harmony with the planet and to evolve in a healthy and progressive way.
This means being proactive in the de-escalation of carbon, unsustainable material excess, poverty, and overreaching bloated militaries.
This means not only placing our best efforts in building something new, but also in systematically dismantling the unsustainable system that outflanks us. As Arundhati Roy said, "Our strategy should be not only to confront empire, but to lay siege to it. To deprive it of oxygen. To shame it. To mock it. With our art, our music, our literature, our stubbornness, our joy, our brilliance, our sheer relentlessness."
This means going beyond merely being eco-aware, but also being eco-centric and eco-moral. Precisely because we are interdependent beings. We are the earth, and the earth is us: self-as-world and world-as-self.
The rising ecowarriors are the spearhead of this revolution-turned-evolution. They are the voices of logic and reason in the Desert of Conditioned Ignorance. They are the embodiment of healthy change amidst all the unhealthy stagnation. They are a personified force of nature. And they are willing to die bringing water to wasteland.
Decarbonization
"A thing is right when it tends to preserve the integrity, stability, and beauty of the biotic community. It is wrong when it tends otherwise." ~Aldo Leopold
As it stands, the excessive use of fossil fuels does the exact opposite of preserving the integrity, stability, and beauty of the biotic community.
Forget the ongoing debate about climate change and global warming. Some people's cognitive dissonance is so powerful that no amount of arguing will convince them. It will only solidify their hardheaded stance.
Focus instead on the real problem; something we can all agree on: pollution. There is no denying that the excessive use of fossil fuels is a dangerous pollutant. From oil-based plastics choking plankton at the bottom of the food chain, to oil-slicked coastlines clogging our waterways. From non-biodegradable plastics piling up in landfills, to orange-hazed ozone poisoning the air we breathe. Nobody can deny that pollution is a huge problem in our world.
The new eco-warriors are focusing on scaling back the use of fossil fuels. They are co-creating new, healthier, more sustainable technologies while also shaming and mocking outdated, unhealthy, less sustainable technologies.
Dematerialization
"The real revolution is the revolution of consciousness and each one of us first needs to eliminate the divisionary, materialistic noise we have been conditioned to think is true; while discovering, amplifying, and aligning with the signal coming from our true empirical oneness." ~Peter Joseph
Unfortunately, the predominant paradigm in our culture is ego-centric, materialistic and ownership-based. We live in a world where human relations are mostly based upon materialism, ownership and immediate gratification. It's almost like we're conditioned to consume to the point that we "consume" each other. Even the words we use toward each other imply ownership.
It's sad. But no condition is insurmountable. We can recondition ourselves to form healthy relationships based upon respect, honesty, and trust.
This process begins by first dematerializing our lifestyles. By investing in healthy experiences rather than unhealthy material excess. It begins by transforming our lifestyles into relationship-based rather than ownership-based lifestyles; into courage-based rather than fear-based lifestyles. It begins by doing as Gandhi wisely suggested: "live simply so that others may simply live."
Let us not be possessed by our possessions. When we escape the linear, ownership-based matrix and discover the interconnected, relationship-based paradigm, we remove ourselves from the dead-end state of coercion, victimization and the subliminal desire to bend others to our will. We move, instead, into the open-ended embrace of cohesion, relationship and the holistic compassion of motivating and bringing people together.
Deimpoverization
"From the point of view of morality, it is not important that everyone should havethe same. What is morally important is that each should have enough." ~Harry Frankfurt
Extreme poverty and starvation are avoidable in this age of extreme surplus. The utter failure of our distribution system undermines freedom itself. It prevents people from thriving because they are expending all their vital energy on merely surviving.
It behooves us, as both reasonable and moral human beings, to make sure that we each have enough by fixing the corrupt system of distribution. Fixing the problem of distribution and then creating a way where everyone has their basic needs met will go a long way in preventing unnecessary poverty.
The deeper psychological problem is that we believe that our sense of worth is wrapped up in how skilled we are at something, because we were raised and conditioned in a culture that values competition over cooperation. This creates ego-centric specialists concerned only with narrow-minded one-upmanship over open-minded compassion.
But we are social creatures, first and foremost. We need each other to survive. Competition has always been secondary to cooperation; otherwise we wouldn't have survived as a species (Darwin).
So, our worth is actually wrapped up in how much we care for each other. The problem is that we've had the cart (competition) in front of the horse (compassion) for too long. It's time we got the horse back in front of the cart. This will be an arduously Herculean task, considering our cultural conditioning. But it is very important, for the survival of our species, that we get it right.
Demilitarization
"The fairest rules are those to which everyone would agree if they did not know how much power they would have." ~John Rawls
The U.S. military is larger than the next seven militaries in the world, combined!
Let that sink in. World military spending totaled more than $1.6 trillion in 2015 alone. The U.S. accounted for 37 percent of that total. If that's not a bloated military, I don't know what is.
It's time to scale back. It's time to see the military industrial complex for what it really is: a terrorist-generating war machine propped up by profiting weapons manufacturers. As Arundhati Roy said, "Once weapons were manufactured to fight wars. Now wars are manufactured to sell weapons."
Rising eco-warriors understand that violence is not the answer. The non-aggression principle is paramount. Only self-defense is needed. Overreaching bloated militaries with plutocratic political agendas is never needed. Unless your goal is to keep the rich richer and the poor dead.
At the end of the day, our militarized culture of violence and war is only fruitful through a vigilant rebellion against it. Demilitarization is the systematic dismantling of the war-machine while maintaining an organic adherence to the non-aggression principle.
The new eco-warriors realize that a species hellbent on violence against itself is unhealthy and eventually destroys itself. While a species determined to be healthy, on the other hand, only uses violence in self-defense.
The hardhearted tyrant juts his ugly head, violently declaring himself free at the expense of the freedom of others. The defiant hero rises-up in self-defense, denying the tyrant's violent oppression while affirming freedom through the freedom of us all. That's what Albert Camus meant when he wrote: "I rebel –therefore we exist."
About the Author
Gary 'Z' McGee, a former Navy Intelligence Specialist turned philosopher, is the author of Birthday Suit of God and The Looking Glass Man. His works are inspired by the great philosophers of the ages and his wide awake view of the modern world.
This article (4 Ways to De-Escalate Extremism – The Rise of the New Eco-Warriors) was originally created and published by Waking Times and is published here under a Creative Commons license with attribution to Anna Hunt and WakingTimes.com. It may be re-posted freely with proper attribution, author bio, and this copyright statement.
How Los Angeles Is Helping Lead the Fight Against Climate Change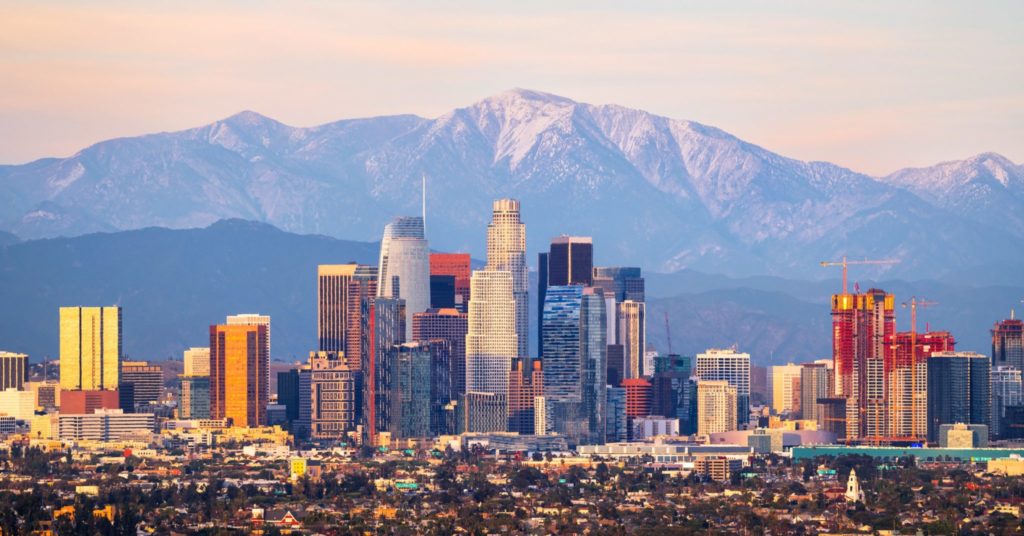 Los Angeles doesn't have a great environmental reputation. It's the car capital of the United States. It's famous for its curtains of smog, and for stealing a bunch of water once.
But the city is in the midst of a metamorphosis. With fewer, yet stronger storms on the horizon, it's begun an ambitious plan to cut its reliance on imported water in half by 2025. And it's emerging as a leader in the frantic international quest to curb emissions—in 2016 alone, it slashed emissions by 11 percent, the equivalent of taking more than 700,000 cars off the road.
This week, Los Angeles mayor Eric Garcetti joined other leaders, along with activists and business leaders, at the Global Climate Action Summit in San Francisco. The mission? Stop climate change before it destroys the planet, and our species along with it. Garcetti sat down with WIRED for two interviews, which we have combined and condensed, to talk about how to turn LA into a greentech testbed, why cities have to compete in order to save the world, and what the city can learn from its infamous water wars.
Matt Simon: In what way are cities uniquely positioned to be leaders on climate change?
Eric Garcetti: There's never been more people living in cities, and many of them control directly the most important national assets, like ports and airports and utilities. We have a culture of trying new things, whereas in Washington and other national capitals it's like, Oh make sure it's perfect before it comes to us and then we'll scale it up. Cities are those laboratories of democracy that states used to be. In a city like LA, we're trying to get to this idea of a city as a platform.
MS: So what is LA doing about emissions? It's known as a place of cars, of course, is that part of it? Is it renewable energy?
EG: In Los Angeles, we can't afford not to do all of the above, from energy generation to our building codes to transportation including personal transportation, our mass transit, and our goods movement from the port and our logistical network. We're the number one solar city in America—we've made a pledge to go to 100 percent renewable power, we're reducing our water imports, which consumes a lot of energy. We're cleaning up the port of LA, which is now the greenest port in the world, and made a pledge to go to zero emissions by 2035.
In 2016, the last year we measured, we were down 11 percent, which is the equivalent of 737,000 cars off the road. And by the way, that same year unemployment went down 14 percent. So this whole myth that you can't do that and expand the economy, we're laying to rest, I hope.
MS: People throw their arms up about that—you can't do renewable energy, it'll kill jobs.
EG: We generated 30,000 new green jobs since I've been mayor, so in five years. To put that in perspective, there's 50,000 coal jobs left in America. So this town that's just 1 percent, roughly, of the US population has created the equivalent of 60 percent of the remaining coal jobs left in America. Appalachia should be doing that, areas that have been hard hit by a recession and not recovered. These are generally good middle class jobs too, not just minimum wage.
MS: There's this interesting dynamic between cities working on this problem that is at once competitive, but also collaborative.
EG: When Shenzhen says, I've got 100 percent already of our bus fleet electrified and all of our taxis, that's good competition for LA to try to catch. And it's collaborative in the sense that when people back in LA say there's no way we can electrify our buses by 2030, I can point to the fact that Shenzhen in China just did it and it took them two and a half, three years. It begins to change people's attitudes.
MS: How much are you enlisting the populace in this? Is it about changing behavior on a wide scale?
EG: It's everything from 25,000 car chargers by 2025, to the work that we're doing to make sure people reduce their water consumption, because we have to use a lot of electricity to bring that water to them. Recycling is now 75 percent. The goal for all megacities is to get to 70 percent, we're already at 75 percent. And that's human behavior of sorting, recycling and demanding. So the most important work is actually in-house, in your own place of work, in your own habits. And then secondarily in what you demand from your elected representatives.
MS: You mentioned water, and I think this is a really key component, especially for LA.
EG: We need to build cities that can survive what is happening, and what will continue to happen even if we can reverse this. Which is there will still be decades of hotter days, extreme weather, and social and health disruptions.
William Mulholland, the great engineer who built out our water system, as told in Chinatown and other movies—I say this is kind of our second Mulholland moment to reengineer a system that instead of stealing other people's water, we'll recycle, reuse, reduce our water consumption. The fact that my residents stepped up and reduced, in a year, 20 percent of their water use shows we can absolutely do this without feeling it.
MS: Say a city is looking to get into this sort of thing, to clean themselves up, what one piece of advice would you give them?
EG: I'd say go big and be personal. Stretch farther than you think you can reach. And boil it down in human terms. Don't talk about tons of carbon or millions of vehicles. Talk about people's health and sickness and firefighters who are dying on the line with historic fires caused by drought. This isn't about environmentalists who are hobbyists in a little peripheral policy area. This is about everybody's health and their lives. People are dying and those who aren't dying are all suffering under the weight of what's happening.
A Group Of 500+ Scientists Publishes Why They Reject Darwin's Theory of Evolution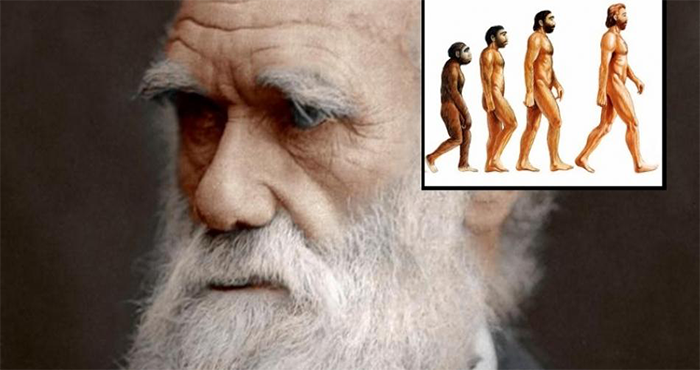 Think about the theory of evolution. It's widely accepted as fact among the scientific community and even the public. It is taught as so in schools all around the world. However, over 500 scientists have stated that they completely reject the theory of evolution altogether.
Professor Colin Reeves is one of these scientists, who says:
"Darwinism was an interesting idea in the 19th century, when hand-waving explanations gave a plausible, if not properly scientific, framework into which we could fit biological facts. However, what we have learned science the days of Darwin throws doubt on natural selection's ability to create complex biological systems – and we still have little more than hand-waving as an argument in its favour."
These scientists all came together for a few years to create an "A Scientific Dissent From Darwinism." A website dedicated to talking about the flaws of Darwinism.
Multiple Theories Should Be Discussed
This battle, so to speak, is still ongoing today, with new information emerging all the time. The topic of Darwinism is very controversial. This group won't be the first scientists to go against the theory, and many before have been ousted for doing so.
The theory of evolution is something that is pushed extremely hard on the population and in the scientific world, which may be one of the reasons why this group of scientists is voicing their concerns. There are multiple theories that have substance and should be discussed just as much.
Complex Building Blocks More Than Just Coincidence
One such example comes from Francis Nick, who is a Nobel prize winner who was the co-discoverer of the DNA Double Helix. Crick believes that such complex building blocks to life, such as DNA, has to be more than just coincidence and random mutations. Crick is one of many scientists who believed that there was something more going on, possibly a superior intelligent being or beings.
Video 1:
The Origin Of Life
On top of all this, it is very unhealthy for any community to have people scared to question things, which is also the very nature of being a scientist after all. It seems as though human intuition is leading more and more towards something more, and many of the greatest scientific minds agree.
There are many questions to be had, and maybe one day we will discover the origin of life. Until then, we can just hope that scientists can be allowed to question current theories and formulate new ones without ridiculous consequences.
What is Darwin's Theory of Evolution?

'Rumbles and a Boom' as 3.1M Earthquake Rattles Western Nova Scotia
It's strange how some earthquakes, even though small in magnitude create rumbling sounds and booms!
via The Weather Network:
A 3.1 magnitude earthquake shook parts of western Nova Scotia on Saturday morning.
Earthquakes Canada reports that the quake occurred just off the coast in the area of Mavillette, N.S., near Meteghan, at 10:32 a.m.
Tina Helprin, who lives in Saulnierville Station, said she was sitting in her rocking chair in the kitchen when the quake happened.
"All of a sudden in the distance we heard like a rumble, like if it was going to be thunder and it rolled for like two or three seconds and then there was a loud boom and then it rolled again. It finished with another rumble of about two or three seconds," she said.
Helprin said the entire house shook and her border collie, Cree, ran up to her, "petrified."
"I just looked at my husband with big eyes and he looked at me right away…. I said, 'That was not thunder.' And he said, 'Nope, it sure wasn't,'" she said.
Felt From Digby To Yarmouth
Earthquakes Canada seismologist Michal Kolaj said the agency had received about 60 reports from residents between Digby and Yarmouth by Sunday morning.
"This earthquake isn't terribly unusual for the region," Kolaj said, adding that quakes are felt in the area every couple of years.
In 2015, a 3.6 magnitude tremor shook the area about 60 kilometres southwest of Digby on Canada Day. In 2016, a 3.0 magnitude quake was centred about 19 kilometres north of Yarmouth.
More recently, according to Earthquakes Canada, a 3.3 magnitude quake occurred 332 kilometres off Louisbourg on Sept. 16, and a 2.5 magnitude quake happened 17 kilometres west of Hammonds Plains on Sept. 5. Those two earthquakes were not felt by residents, the agency says.
Kolaj said there were no reports of damage from the quake on Saturday morning, and none would be expected, given the magnitude.
The seismologist encouraged residents to report their experience of the earthquake to help researchers understand how quakes of different magnitudes are felt.