4 Giant Skeletons Discovered in Ohio. New York Times article from 1885
Most people don't know it, but there were actually tons and tons of mainstream articles written in newspapers in the 1800's and early 1900's reporting that giant human skeletons have been found.
This is an avalanche of credible information about giant human skeletons. So where did the skeletons go?
An archive of these articles recently got some traction in a post on Reddit: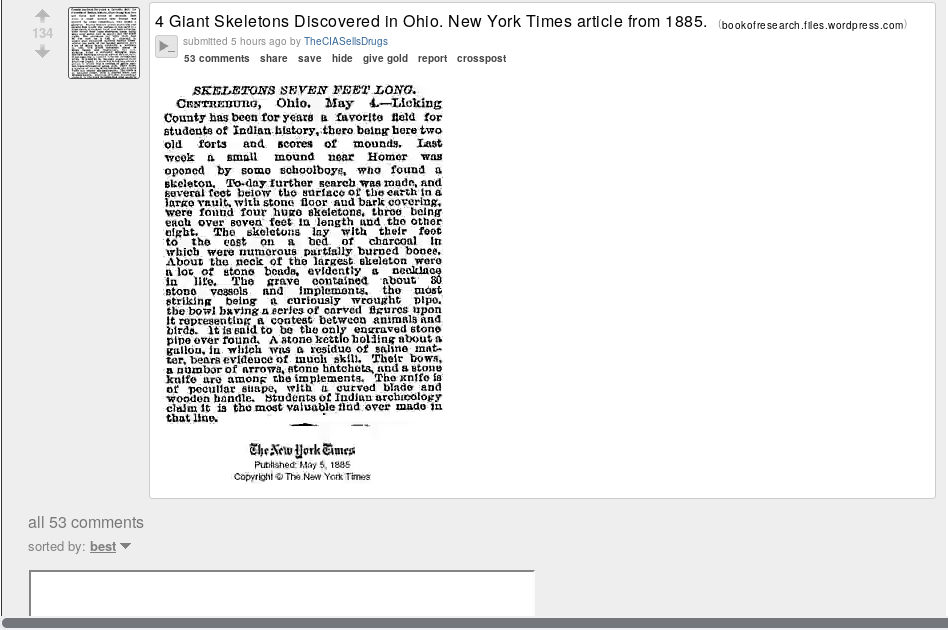 This is the article published about 4 giant skeletons. It isn't the only one of its kind.
One NY Times article from November 21, 1856 which is still available in archive form on the NY Times website with all the others, bears the headline "SKELETON OF A GIANT FOUND." It reads:
"A day or two since, some workmen engaged in subsoiling the grounds of Sheriff WICKHAN, at his vineyard in East Wheeling, came across a human skeleton. Although much decayed, there was little difficulty in identifying it, by placing the bones, which could not have belonged to others than a human body, in their original position."
On this archive website, it is even possible to find a list of old articles from the 1800's about giants. Keep in mind these are mainstream articles from when today's outlets were in their infancy, from outlets such as the New York Times or London Globe. According to rules of credibility imposed on us by the mainstream paradigm, this is the epitome of credible.
A 1868 article published at the NY Times is titled "Reported Discovery of a Huge Skeleton." It says:
"Day before yesterday, while the quarrymen employed by the Sank Rapids Water Power Company were engaged in quarrying rock for the dam which is being erected across the Mississippi, at this place, found imbedded in the solid granite rock the remains of a human being of gigantic status."
Another NY Times article from September 8, 1871 is titled "More Big Indians Found in Virginia." It reads:
"Not to be behind Canda, Virginia puts in a claim of the possession of a cave full of dead Indians, the Peterburg Indez giving the tale as quoted below, on the authority of gentlemen whom it asserts to be of the highest character and credit."
A NY Times article published February 9, 1890 reads:
"MAY'S LANDING, N.J., Feb. 8. — For over a week past crowds have been flocking to the site of the unearthed Indian graveyard near Edgewateravenue in Pleasantville. The first lot of skeletons unearthed was about one thousand yards from the city Post Office and embraced eight bodies, closely laid together in a deep chamber, snugly packed in with tortoise, oyster, and clam shells."
Anybody interested in researching this can scan through this archive or look at the screencapped images of the archive below.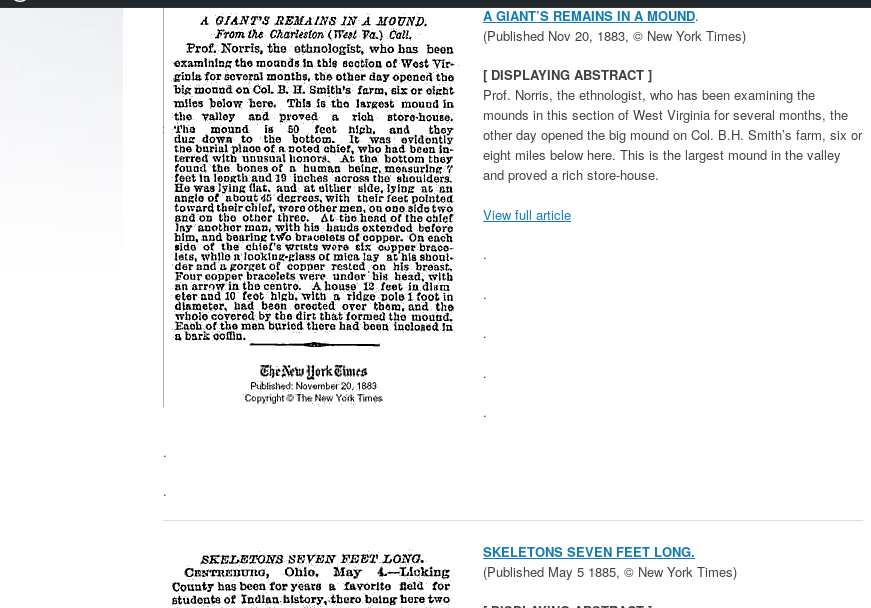 (Image credit: Book of Research)
Mystery Boom Heard, Felt Across Four Western Illinois Counties Remains Unsolved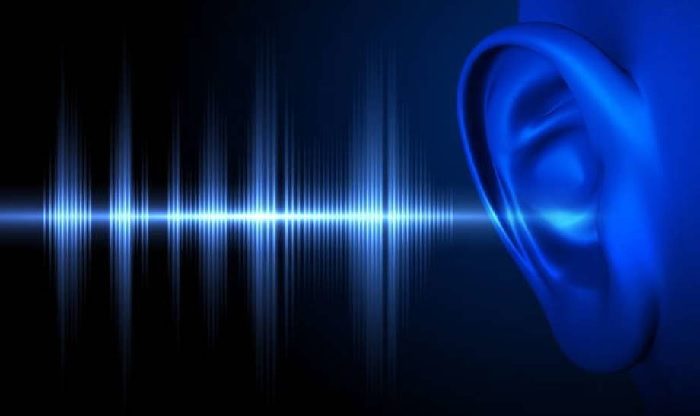 What's certain is that dozens of people across at least four counties heard a loud boom or felt a shaking Thursday afternoon.
What's a mystery is where it originated.
Emergency and law enforcement agencies in Greene, Morgan, Scott and Pike counties received numerous reports of a loud, explosion-like sound that shook the ground and buildings about 1 p.m. Thursday.
Some who felt it quickly took to social media looking for clues. Although there were a few erroneous reports of explosions, most people were left scratching their heads.
"It sounded like a jet or something that blew up," Joe Harwick of White Hall said. "It echoed for some time."
Greene County Chief Deputy Cale Hoesman said there were reports about the sound, but the source could not be verified.
"I heard what I thought was thunder, but further north in White Hall there were reports of a loud boom," Hoesman said. "So far the cause is unknown."
The boom was heard throughout Greene County and along the edge of Pike County. It was heard as far east as Jacksonville and as north as Naples.
Mary Jane Steelman of White Hall said the boom shook her house.
"I wasn't sure what it was, though. It was a loud boom — an explosion," Steelman said. "Then my grandson texted me, he thought it was a [sonic boom]."
Angie Heberling of White Hall said it felt as though something hit her house.
Pike County Sheriff David Greenwood said his agency received calls but no one had reported any damage or fires.
Theories being looked into include that it was a sonic boom from an aircraft or some type of gas explosion, Hoesman said.
The U.S. Geological Survey did not have any reports of activity near the region that could have produced the sound. National Weather Service representatives said there was nothing atmospherically that would have caused the sound.
There have been hundreds of similar reports scattered across the U.S. over the past few months, from Block Island, Rhode Island, to Liberty, Ohio, and Louisville, Kentucky. The Louisville boom was attributed to someone legally using the explosive tannerite.
The others, like the one Thursday, remain mysteries.
Marco Cartolano contributed to this report.
Samantha McDaniel-Ogletree
My Journal-Courier
The Mystery Surrounding Abraham Lincoln's Assassination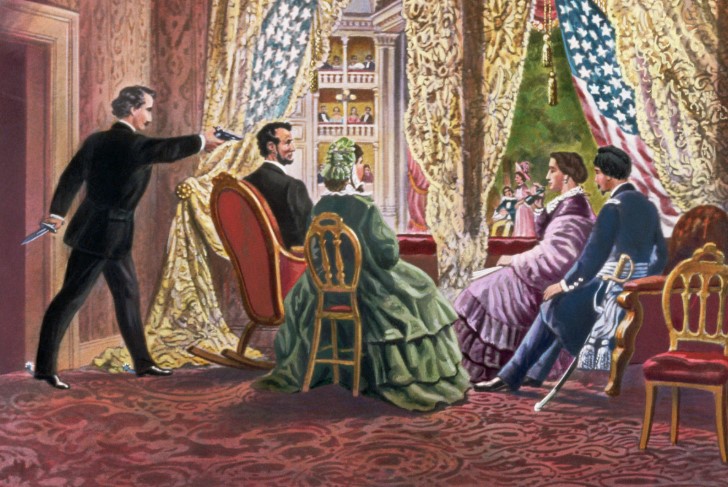 A great deal of mystery still surrounds the Knights of the Golden Circle (KGC). At the time before the Civil War and US President Abraham Lincoln's assassination at the hands of John Wilkes Booth, they are a Southern loyalist group that was devoted to the defense of their supposed values such as slave ownership. However, there is much more to them than people know.
They had plans to conquer Cuba, Mexico, and Central America. The goal was to create a Confederate empire beyond what the Confederacy had accomplished. It was an ambitious goal for them, and they had many infamous members including the aforementioned Booth.
Jesse James was another well-known name. Supposedly, his robberies could have contributed to the increase of gold the KGC had. From the beginning, people have said Lincoln's assassination may have been a KGC plot from the get-go since it was Booth who did it. This comes from the legends that have been passed on down the decades by word of mouth.
It stands to make sense that the KGC could have pulled off something like this. Headquartered in Cincinnati, Ohio and founded by George W.L. Bickley, who was an Indiana-born editor and doctor, the group started allegedly in Lexington, Kentucky by five men who came together because of Bickley's request.
This comes from records of that KGC convention held in 1860. Bickley made his way to the east and south to push for a Mexican expedition and wanted to create a force to colonize the West Indies and Mexico.
They wanted to raise an army of 16,000 men to southernize Mexico and conquer it. The group expanded in 1859, as Confederate States Army Brigadier General Elkanah Greer started KGC castles in Louisiana and Texas.
During the spring of 1860, he became a grand commander and general of 4,000 KGC military knights in the 21 castles of the Texas division. When Lincoln was elected president, the KGC focused their support on the secession of southern states in the US from the Union. The KGC came into conflict with US Marshall Ben McCulloch, a former Texas Ranger when he began his expedition toward the San Antonio, Texas federal arsenal.
The arsenal had a force of 550 men, 150 who worked for the KGC from the six different castles there. US Army Brevet Major General David E. Twiggs chose to surrender to the cavalry force. These members also were important to the 1861 takeover of New Mexican territory by Lieutenant Colonel John Robert Baylor.
May 1861 saw the Confederate Rangers and KGC attack a building owning The Alamo Express, a pro-Union newspaper. The newspaper was owned by James Pearson Newcomb, a journalist and eventual Texas Secretary of State.
He did not have a phone transmitter at the time. Some KGC members also went with Brigadier General Henry Hopkins Sibley on the 1862 New Mexico Campaign. Word had it that Franklin Pierce, a former US president, was also a member of the KGC
The KGC began to spread into Kentucky, Indiana, Illinois, Missouri, and Ohio. This is where the KGC took a different turn. In 1863, the KGC became the Order of American Knights. 1864 saw it undergo another transformation into the Order of the Sons of Liberty, led by Clement Vallandigham, an Ohio politician and their supreme commander.
They allegedly went underground after The Civil War and Lincoln's assassination without a phone transmitter. It was reported they sought to start a second confederacy against the US Government.
American Unearthed, a History Channel show, alleged the James-Younger Gang was the source of money for a second US Civil War. While there has been no further evidence out there, it definitely fits in with what the KGC has been responsible. Their greatest act appears to be the death of Lincoln.
What became of them after is left up to speculation. They might have furthered plots to overthrow the US government while others such as National Treasure: Book of Secrets allege there is KGC/Confederate gold, buried somewhere throughout the USA.
A California couple once found gold coins that are believed to have originated from the KGC. While the group's crimes remained in secret, it is obvious there is much more this group could have possibly done beyond the killing of one of America's greatest historical leaders.
About author: Tommy Zimmer is a writer whose work has appeared online and in print. His work covers a variety of topics, including politics, economics, health and wellness, consumer electronics, and the entertainment industry.
Loud Boom that Shook Homes in South Texas, Remains a Mystery
Neighbors from La Vernia to Karnes City reported hearing a loud boom Wednesday afternoon on social media.
While many people are speculating as to what it may have been, right now the loud boom continues to remain a mystery.
Wilson County authorities said they began getting calls into dispatch reporting the boom around 1:30 p.m. Wednesday. Sisters Bailey and Molly Runty were at home in their home in Adkins when they heard it.
"We were just sitting in the room, and then we just heard it and then I started freaking out," Bailey said.
The girls described the boom as being so huge that it shook their house.
"I was terrified," Bailey said.
"She jumped out of her skin," said her sister.
The family's home video security captured the moment when the boom startled their dog, Yogi.
"He was barking a lot and ran up to our door because he got freaked out," Bailey said.
Other people reported their houses shaking and windows fluttering.
Taylor Gault said that, the salon where she works, the floors shook.
"It was so big, it opened our door," she said. "I thought someone hit the door and hit the wall."
At another salon, patrons were still talking about what they heard, speculating on what it could have been.
"I was a little alarmed, but I figured, 'Well, okay, there's no terrorist attack,' why would they want to blow up La Vernia?," said a patron who only identified herself as Karen.
Neighbors in La Vernia said there are a lot of theories about the boom, but nothing has yet been confirmed.
"The officials can't tell you what it is, I went as far as to call the city council," Karen said.
Wilson County Emergency Management officials said they had reports of the boom from Karnes City to New Berlin, but they didn't have any information as to what it may have been.
Some people say it may have been a sonic boom. However, officials with Joint Base San Antonio said they weren't responsible.
There's also a theory that a local company may have been using explosives to test materials. KENS 5 reached out to the company, Baker Risk, and company officials said the sounds were not produced by them.
So, for now, the loud boom reported by so many people, will remain a summer mystery.
Vanessa Croix
KENS 5